We hear all the time about how important it is to have art in the home — adding interest and dimension — yet selecting art can not only be challenging but a big investment so how do we avoid making a costly mistake?
Top Australian stylist Julia Green is back with us to share the important points you need to consider when bringing art into your home.
"You need to give pre-thought about what art you will bring into your home and where it will be.
Art can literally get lost in a space if it isn't the right size — the dimensions of art is sometimes just as important as the art itself.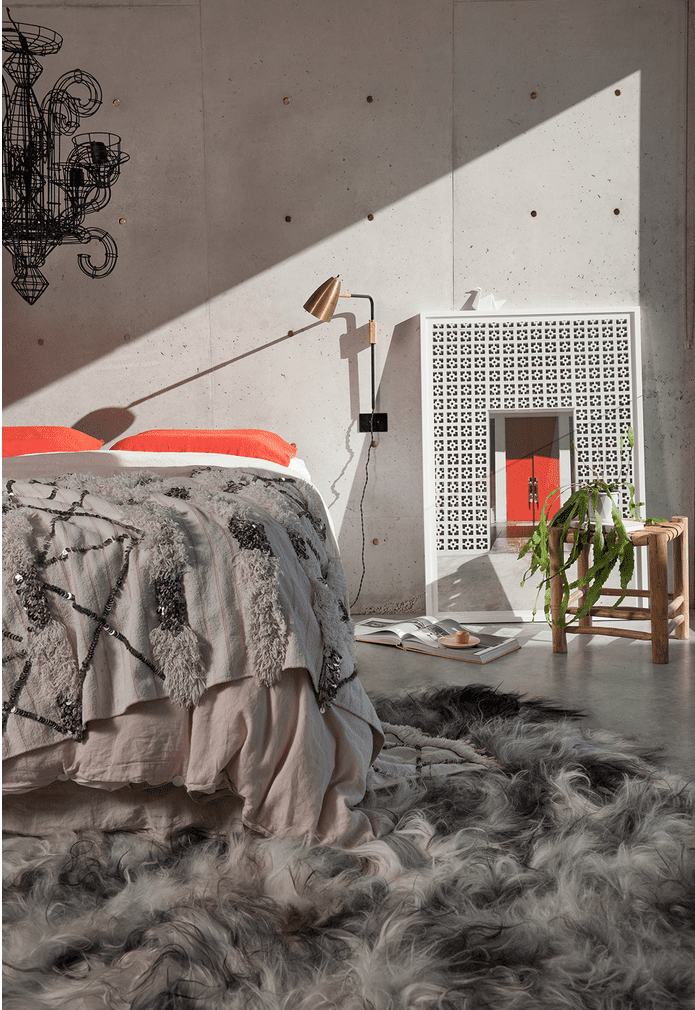 I carry masking tape around in my handbag and will tape out on walls where I intend to put art before making any purchases. This trick allows you to stand back and visualise if the artwork will work without seeing it hanging there where you can get attached to it.
"Often using this trick I'll visualise new possibilities like mixing up shapes or trying a circle artwork, which is tricky to do using masking tape," laughs Julia.
What artists do you love right now?
"It's exciting to discover new and emerging artists before everyone is using them. I love Annie Everingham's work and intend to use it in quite a few upcoming projects.
"I also represent many artists through Greenhouse Interiors and I feel passionately about all their work — Lisa Lapointe, Danielle Cross and Rowena Martinich are just some of those talented artists."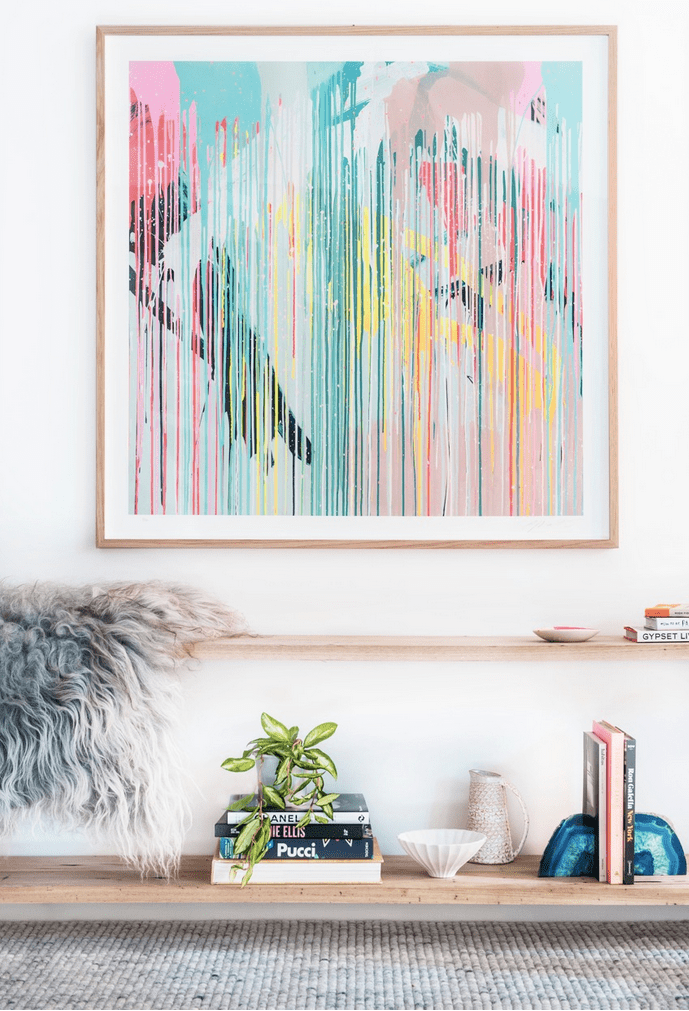 Art doesn't always have to be behind a glass though — I believe art is everywhere. And sometimes simply putting a frame around something can make it valuable.
What advice do you have for someone thinking about investing in art?
"Personally I think the most expensive art should be in, or seen from, the kitchen — it's where we spend most of our time and will be able to appreciate it most.
"If you can't afford an original piece of art, a signed, limited edition print from an Australian artist is a great option. Often there will be 50 or fewer of each print and these will become more valuable over time.
"And as I mentioned earlier, art can be almost anything. Look around and think creatively about bringing 'art' into your home. For example, a collection of Twiggargerie arrows on the wall would make a beautiful art installation.
"A room without art is devoid of interest. Use art as a reference point to bring a room to bring a room together."
Thanks Julia for your expert advice on what to consider when bringing art into your home. Check out Julia's other tips for selecting a rug and bringing greenery into your home.