If there's one thing the events of 2020 has taught us, it's the importance of supporting local businesses and one small business we're excited to introduce you to is Atley.co. Passionate about quality craftsmanship, timeless interiors and working with small artisan designers, we love that all of their products are handcrafted in Australia.
We were thrilled to sit down and chat with Lisa, one-half of the talented duo that makes up Atley.co.
Related article: Meet the makers: Alison Jackson handcrafted tableware and jewellery
Related article: Auld Design creating handcrafted bespoke furniture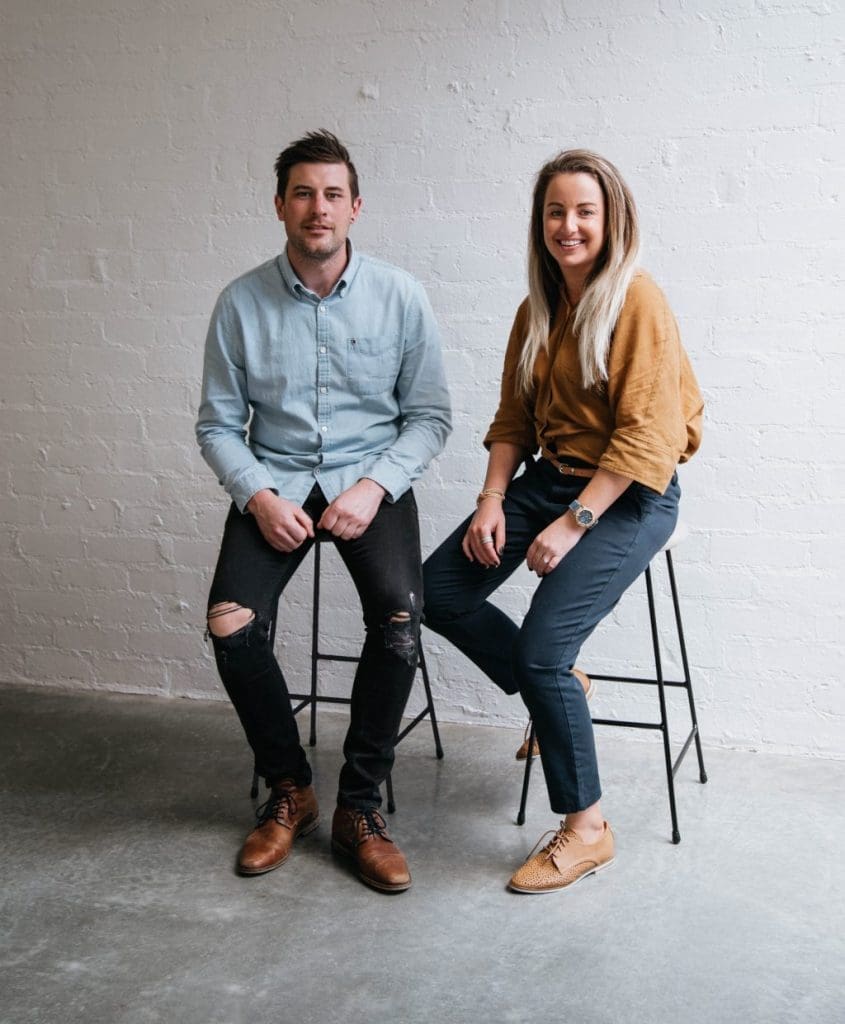 It was while holidaying in Europe that the idea of Atley.co was born.
"Atley.co is the result of an appreciation for Australian made products. Working with local designers and small makers, we highlight quality craftsmanship and timeless interiors.
"While travelling through Europe, we had the privilege of meeting passionate artisans in different towns who were using century-old techniques to create unique handmade pieces," Lisa reminisces.
"We were immediately taken back to stories of our grandfathers and great-grandfathers. It was like a burning fire started in our hearts.
"Many late nights followed, romanticising about the idea of harnessing this beautiful concept here at home in Australia. It only fuelled our desire to turn our dream into reality.
"In 2017, we took the leap and began working with local artisans. Designing and consciously creating a collection of original, handcrafted heirloom and lifestyle pieces."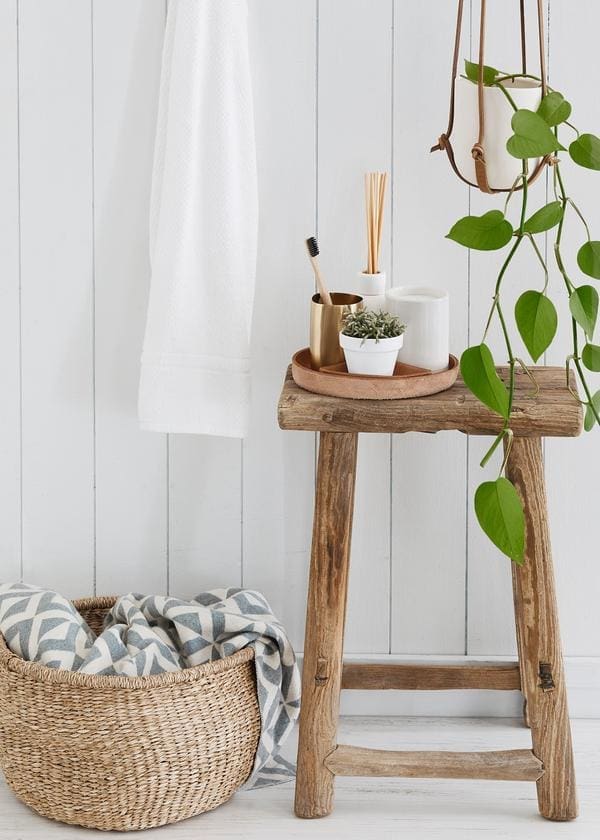 Featuring all handcrafted, Australian made products, Atley.co has a clear passion for their craft.
"There's magic in everyday objects and their usefulness. Our designs are inspired by the raw beauty of natural materials.
"We're proud that each piece is Australian made and handcrafted right here in Melbourne. Each one is unique and made by us and local artisans.
"Ultimately, our inspiration for our initial collection came from a desire to handcraft treasured keepsakes and family heirlooms for the home like those that we hold dear from our forefathers."
Huge advocates of buying locally made products, Lisa says it's important to be aware of how and what we buy.
"We all have a role to play. The businesses we support and the choices we make all cast a vote for the future we want," she says.
"Supporting small businesses and buying Australian made products means you're playing an important role in supporting the growth of Australian manufacturing and the design industry.
"We're really focused on designing and developing our collection and new connections with our local creative community.
"There is so much incredible talent right on our doorstep! Our dream is to continue collaborating and creating economic opportunities for our local designers and makers."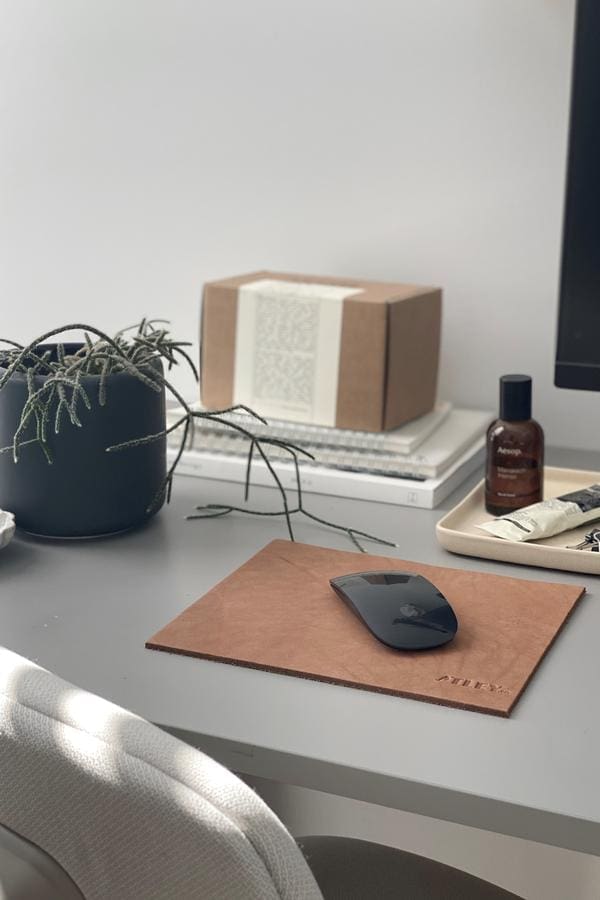 Keen to buck the trend of fast-furniture and fast-homewares, Atley.co focusses on beautiful, bespoke pieces.
"Now more than ever, it's important to stick to why we're here and why we started. And for us, that's to consciously create beautiful, functional, locally-made artisan pieces.
"Our mission is to make pieces that will be treasured beyond a season, that enhance and add joy to our lives now and for many years to come."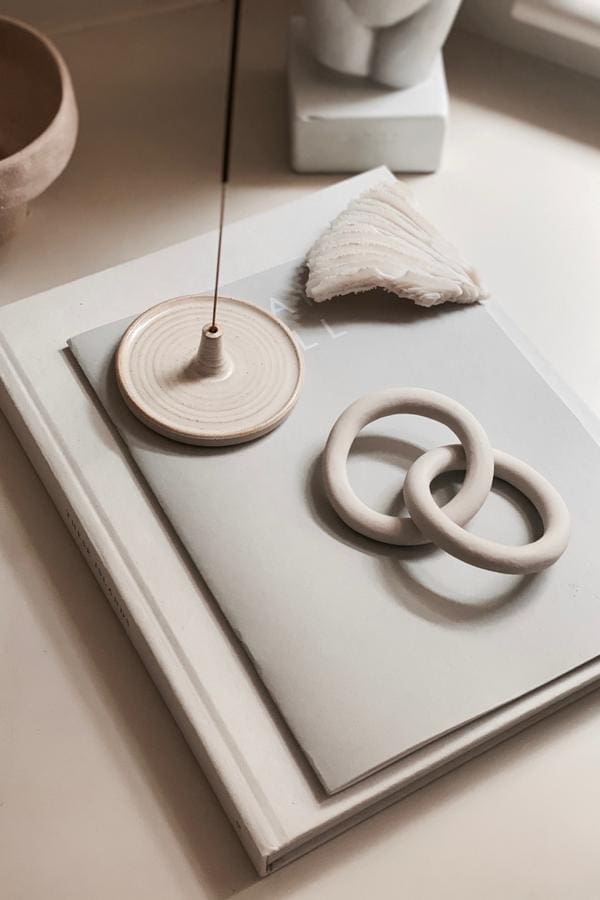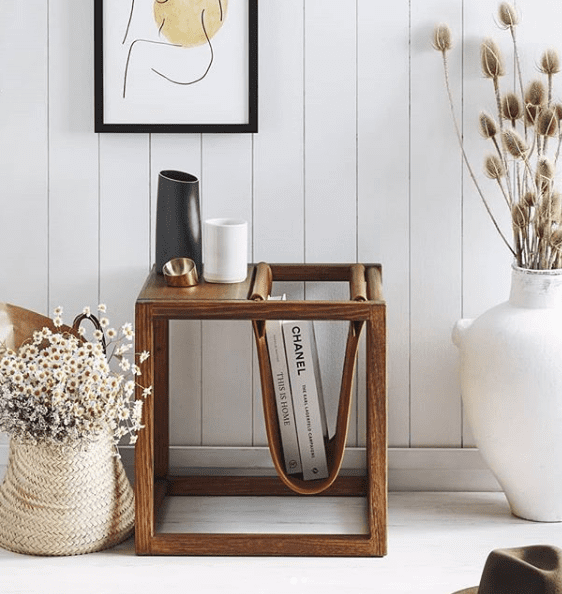 Atley.co's beautifully crafted collections include art, furniture, homewares and handbags.
"I am completely and utterly obsessed with the mix of leather and oak in our magazine rack side table. It's a functional and timeless piece.
"Our hope is that it will become an heirloom piece, treasured forever and hold invaluable memories. Like a beautiful connection between generations and loved ones.
"I also adore our ceramic connection rings which we designed and collaborated on with local ceramicist Kaz Morton. They just kind of pull at my heart strings.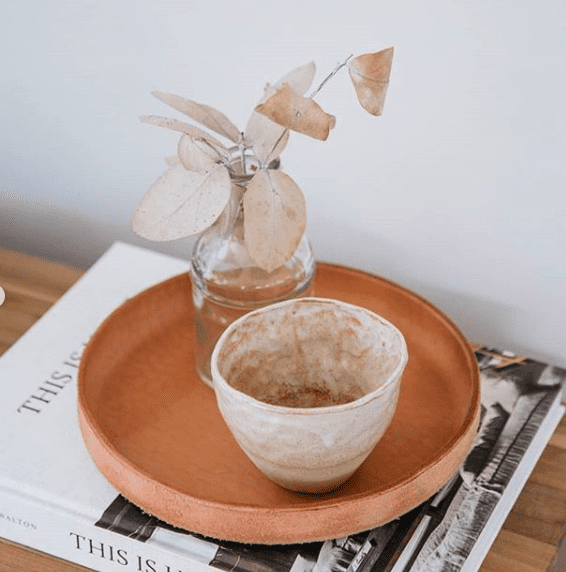 Having a dream and starting a business from scratch, Lisa is proof that hard work and persistence pays off.
"What I love most about what we do is being able to create, collaborate and connect with likeminded creatives," says Lisa.
"I think authenticity is key in this industry. Be true to yourself and run your own race. Don't get too caught up with what others are doing," says Lisa.
"Also, be brave enough to put yourself out there as you will find that most people actually want you to succeed."
Thank you to Lisa for sharing the Atley.co story with us and highlighting the importance of supporting local, Australian made products. To shop Atley.co's beautiful range, visit their website or connect with them Instagram.