We recently discovered the Australian made ceramics by artist, Alice Bell and we immediately fell head over heels in love. They're raw, rustic and perfectly imperfect.
In our recent one-on-one chat with Alice, we learnt about her process, inspiration and all things ceramics.
Related article: A chat with ceramic artist Wendy Fisher from Mrs Fisher's Pottery
Related article: The colourful and creative handmade ceramics from Chimerical Homewares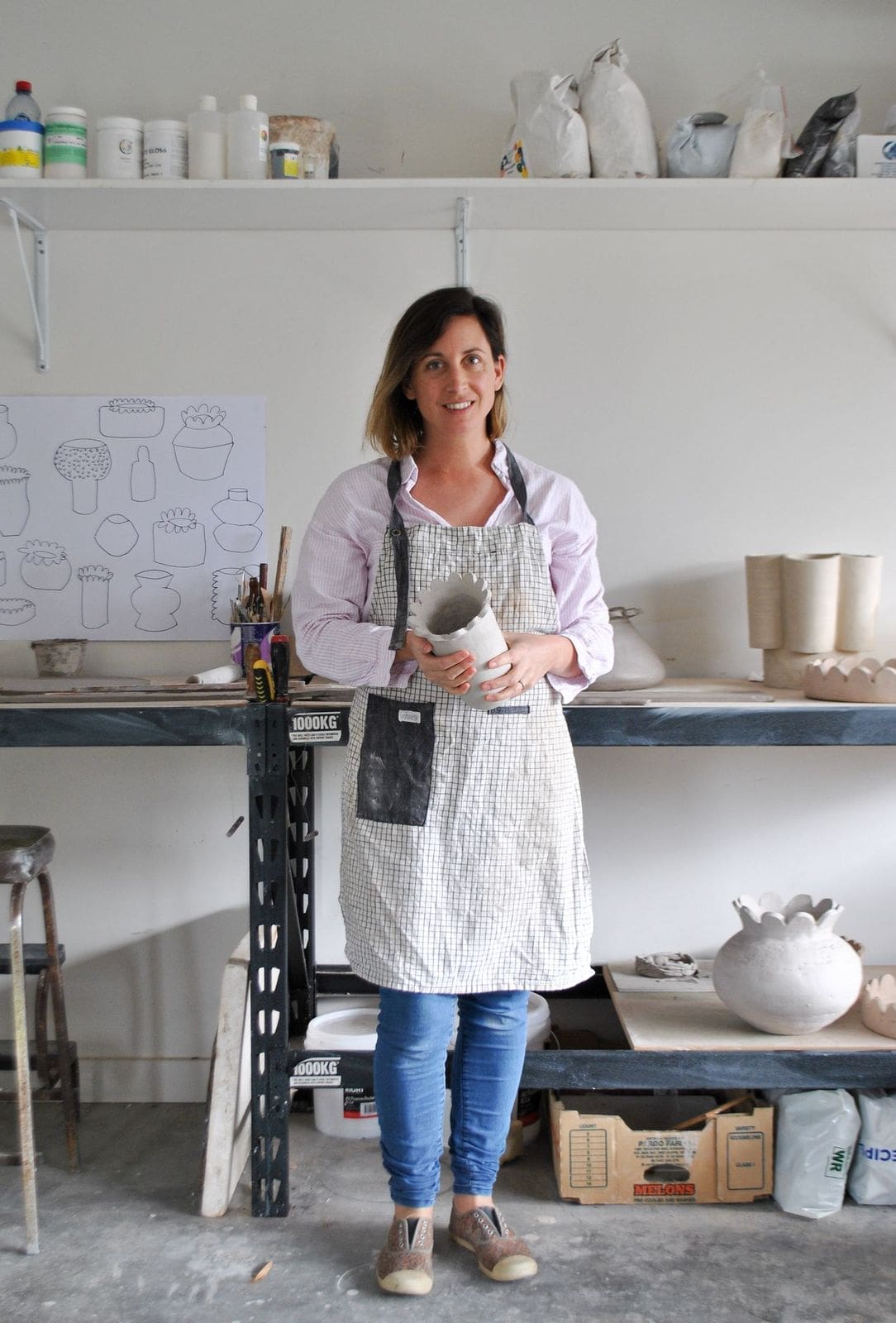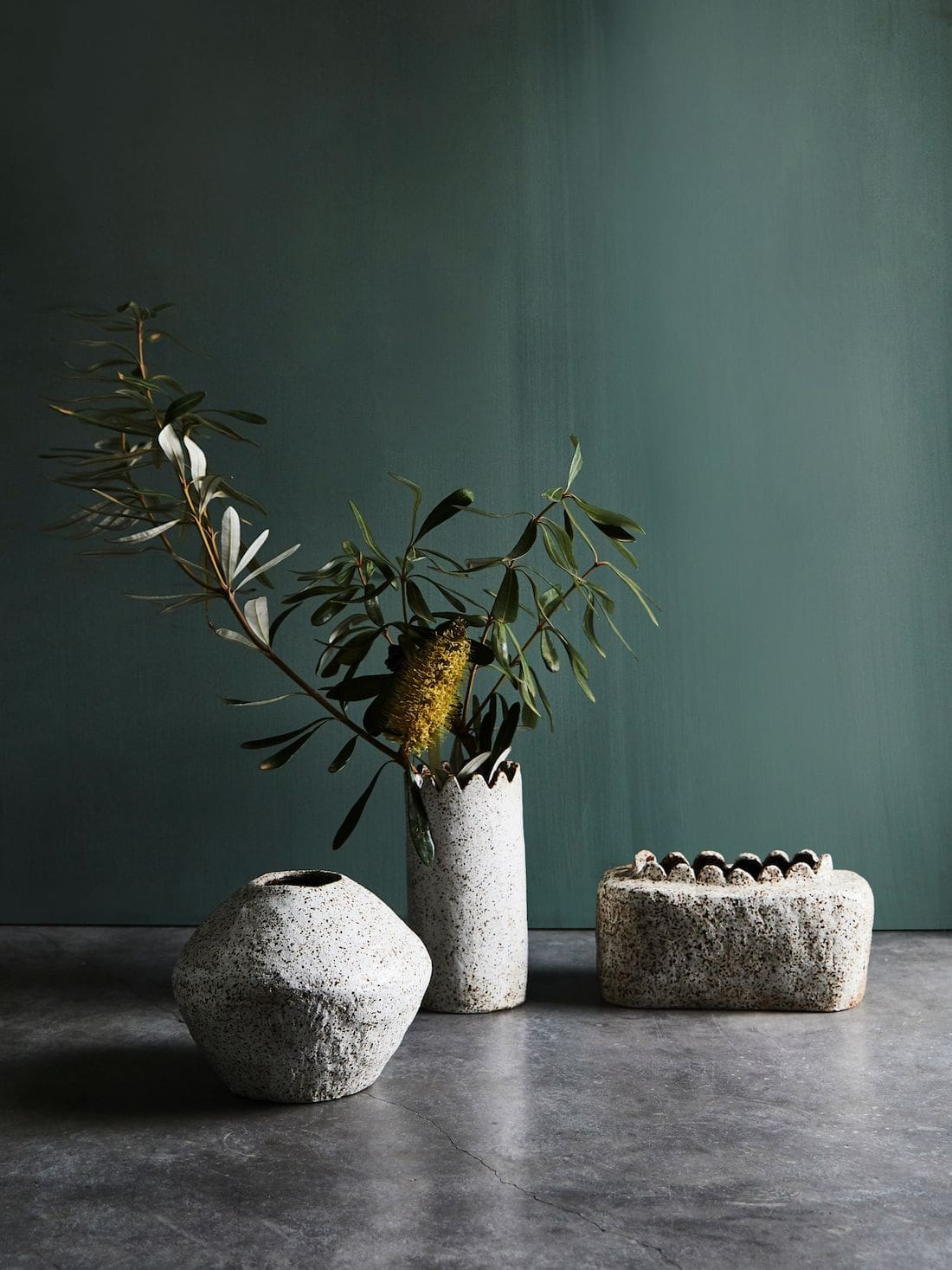 Residing in the coastal town of Barwon Heads near Geelong, Victoria, Alice finds inspiration for her creations all around.
"I'm originally from Tasmania but moved to coastal Victoria in January last year. My husband, 3 daughters and I moved just before the craziness of Covid hit.
"We decided on a sea change because an opportunity came up for my husband's work and we're thrilled we made the move. It's heaven on earth here," says Alice.
"Moreover, my vases and bowls have an earthy speckled finish like a rock you would find walking along the beach. Some of my shapes draw from seed and bulb shapes or fruits like 'The Pineapple' and 'Persimmon' vases."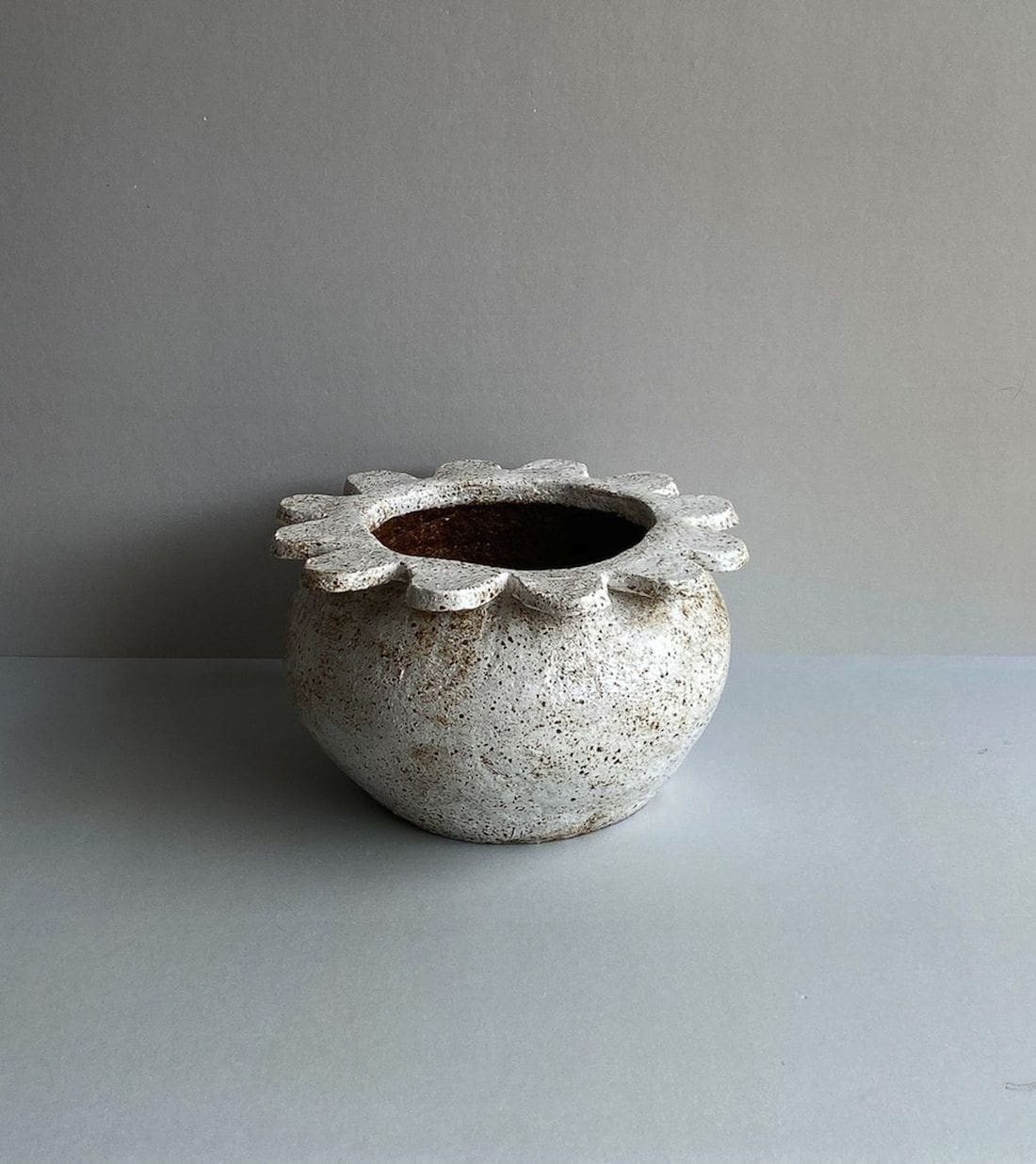 Alice's journey to becoming a ceramic artist is the perfect example of why it's never too late to start, and to always follow your passion.
"I'm actually a registered nurse by trade, but a part of me always wanted to try my hand at ceramics.
"While living in Launceston, I discovered a 6 week beginners course so signed up to give it a go. I absolutely loved it, and for a few years afterwards (in between having children!) I attended weekly night sessions to further develop my skills.
"When we renovated our home, we also added a studio for me to work in, and I bought a little Tetlow kiln to fire my pieces.
"Since moving to Victoria, I've been focusing more on my ceramics which is incredibly exciting."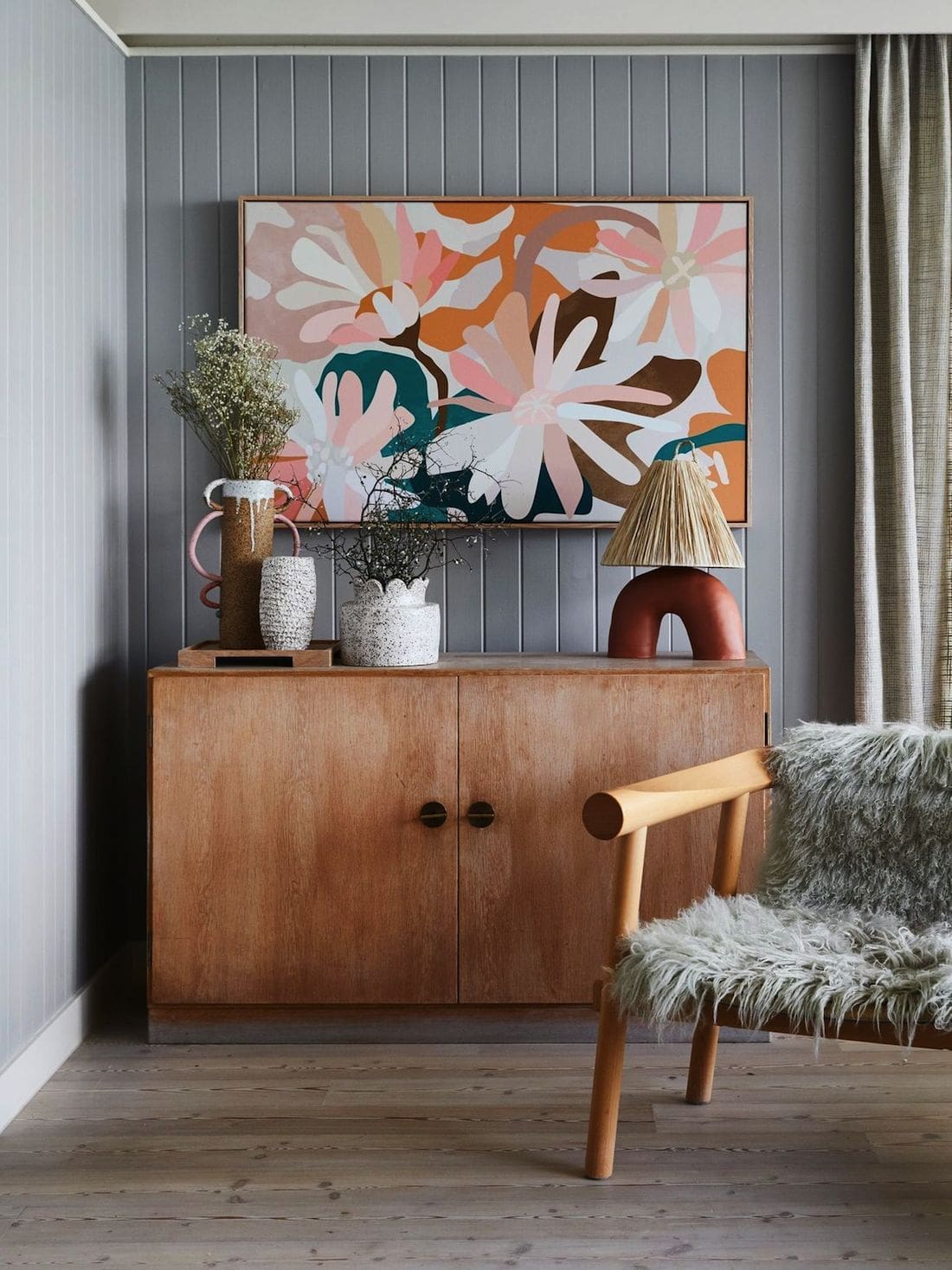 Alice prides herself on creating one of a kind, small batch Australian made ceramics.
"My ceramics have a modern and contemporary shape, but an earthy and rustic finish. The technique I also like to use is called coiling. Coiling creates an imperfect finish compared to the same vessel if it were created using a potters wheel," explains Alice.
"I feel there is more of a movement towards one of a kind and imperfect pieces than mass produced things with little character."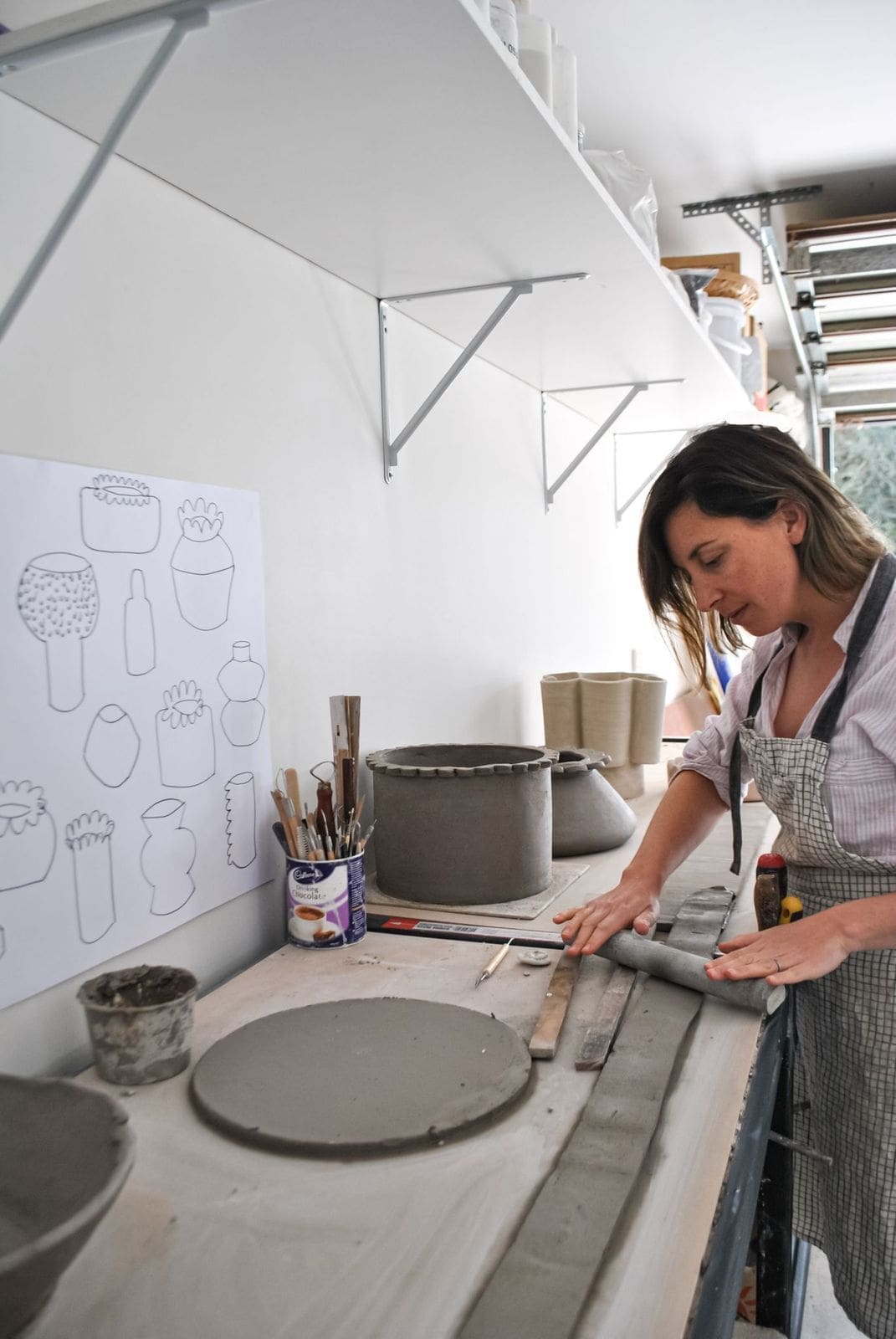 Alice's Australian made ceramics are sold exclusively through Greenhouse Interiors who support independent creators and artists.
"My career highlight was definitely being approached by Julia Green of Greenhouse Interiors. Further, it took me a few hours to open her message as I was in shock!" laughs Alice.
"I now sell my ceramics solely through Greenhouse and feel incredibly lucky to be on their platform among such amazing artists. I never get sick of seeing my ceramics in magazines! It's a novelty I don't think will ever wear off. I also love seeing them in people's homes, sitting proudly on tables and mantlepieces."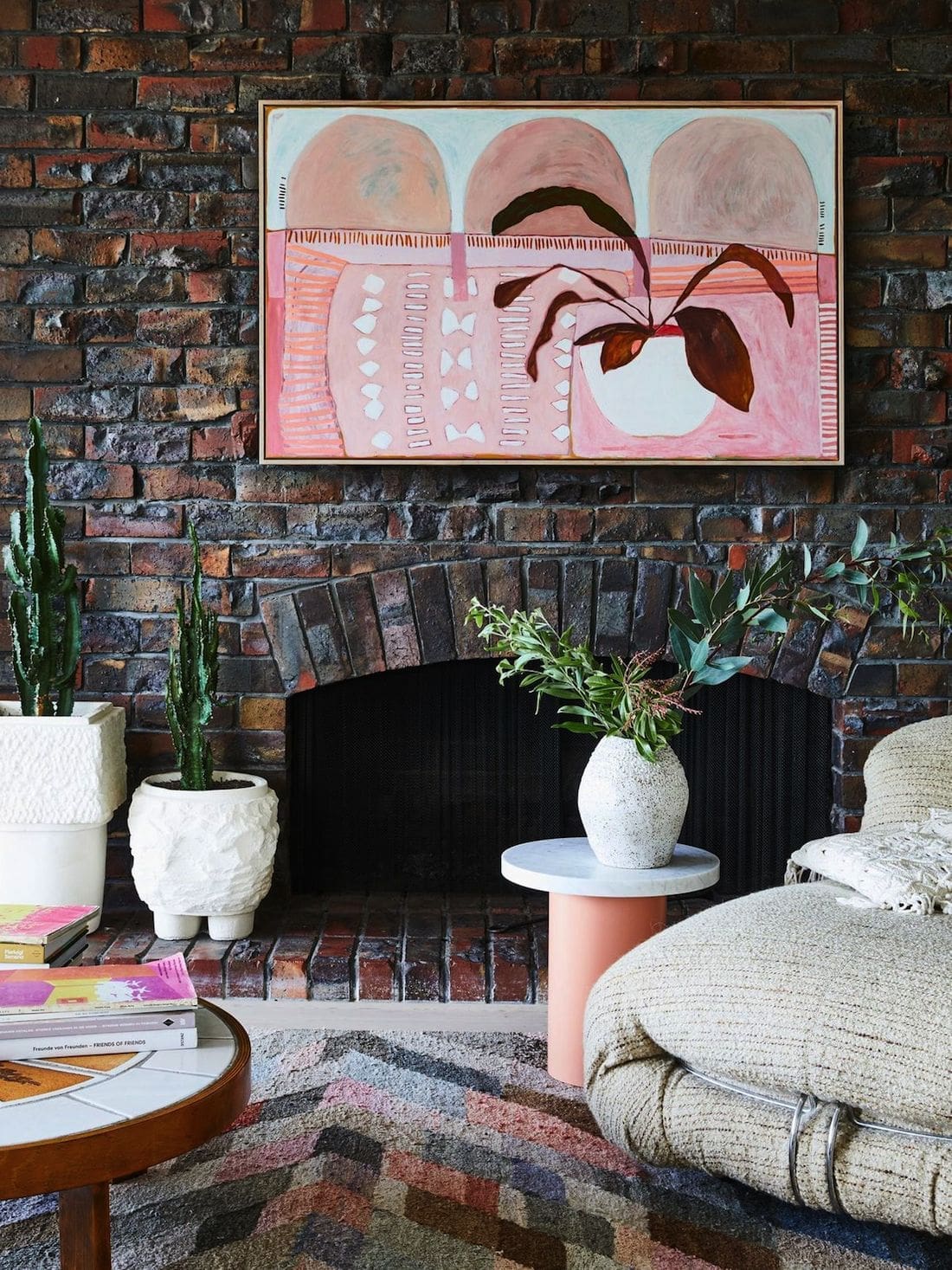 The growing trend of finding a hobby or creating by hand is something Alice is a huge advocate for.
"In addition, ceramic making is not just a career for me, it's a stress relief too. In my life, art is also a way to escape from the stress of daily life. It's a calming, almost meditative process which is incredibly beneficial to my state of mind. Both as an individual, and a busy Mum to 3 small children.
"If you want to try something new, just go for it! You have nothing to lose. Book a course, delve right in and you just never know where it will take you!" smiles Alice.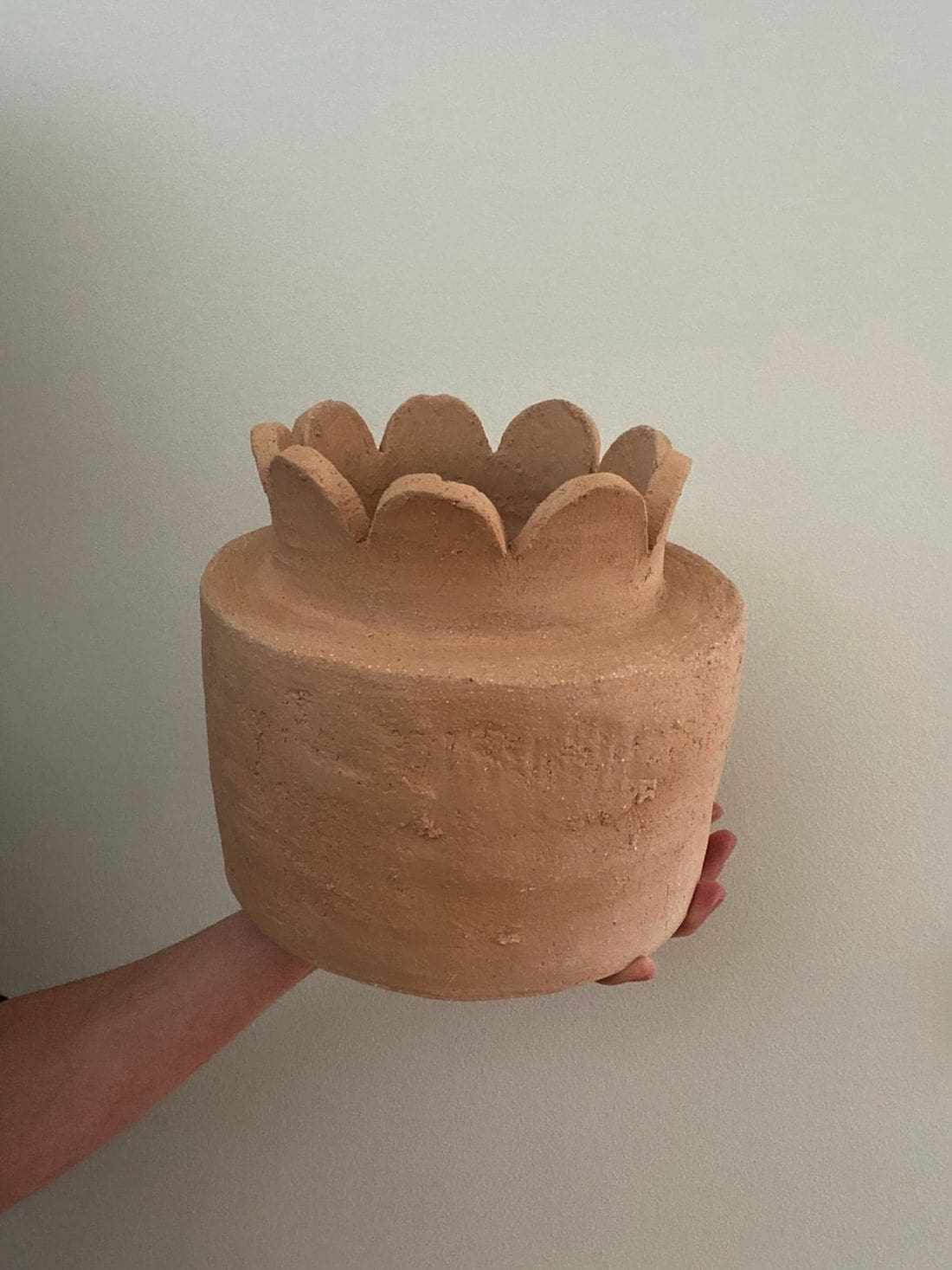 With a clear talent and passion for her craft, we're certain this is only the beginning for Alice.
"I would love to keep creating — I am extremely happy and satisfied with how Alice Bell Ceramics has been received. I'd also love to expand my knowledge of glazes and experiment with different textures and colours in my pieces.
"In the future, the dream is to run small ceramic classes. I think it would be great to teach people to create their own vase, learn the basic techniques and principles and also finish with the glazing and firing process. It's exciting to think what the future might hold," says Alice.
Huge thank you to Alice for taking the time to chat to us about her beautiful pieces. For more from Alice Bell Ceramics, be sure to check out her website, Instagram and you can shop her collection of Australian made ceramics on Greenhouse Interiors.