Creating rustic home and tableware pieces, ceramic artist Wendy Fisher from Mrs Fisher's Pottery, is certainly one to watch.
Inspired by the ocean and natural surrounds, her collection of unique, handcrafted ceramic pieces are useable works of art. We couldn't wait to have a sit down chat with Wendy to find out more about this talented potter.
Related article: The colourful and creative handmade ceramics from Chimerical Homewares
Related article: The abstract wonders of artist Jen Sievers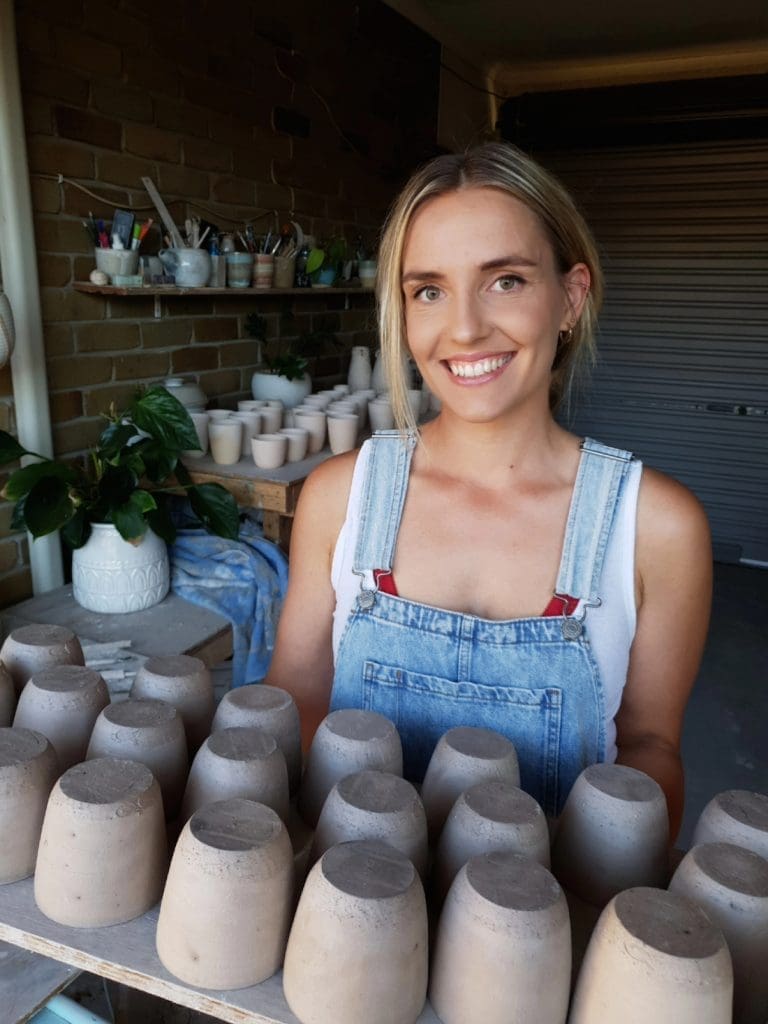 Based in the beautiful Hallett Cove, South Australia, Wendy fell head over heels in love with pottery after just one class.
"My pottery journey is still relatively new, actually. I started back in 2015 when one of my close friends took me along to a community pottery class.
"I got hooked straight away," laughs Wendy.
A lover of nature, it is easy to see where Wendy finds the inspiration for her ceramic pieces.
"I grew up around some of the most pristine beaches on the Eyre Peninsula in South Australia. It has almost certainly inspired my pieces.
"I try to put those loves together to get textured sand-like clay and ocean coloured glazes. I like the idea of creating an ocean in a cup," Wendy says.
"My coastal range is full of layers. It's designed to look like waves crashing on a shore or a summer sunset. I achieve this by dipping and layering the glaze, then firing at very hot temperature.
"This helps the glaze become more vibrant, dripping and melting down the cup into itself."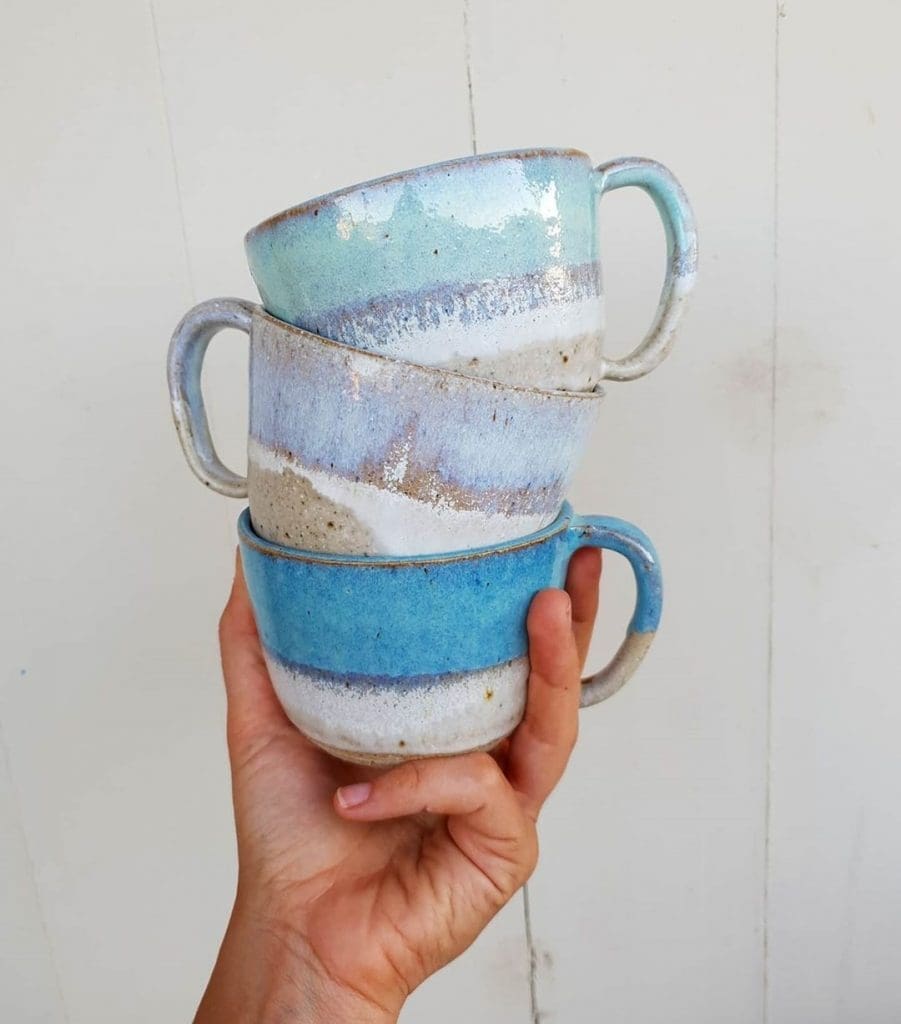 Using her (rare) downtime and weekends to create her pieces, Wendy says it's the memories her ceramics create for others that brings her the most joy.
"I often create when my 3 bigger kids are at school and my toddler is asleep. Otherwise you'll find me at my potters wheel on the weekends when my amazing husband is able to keep them away from the clay!"
"What I enjoy most about pottery is the ability to make things that can be used and enjoyed for years to come.
"I have beautiful memories of tea parties with my Grandma, using her special tea sets and I love the idea that what I make could create little memories of joy for others as well.
"It gives me all the feels," Wendy says happily.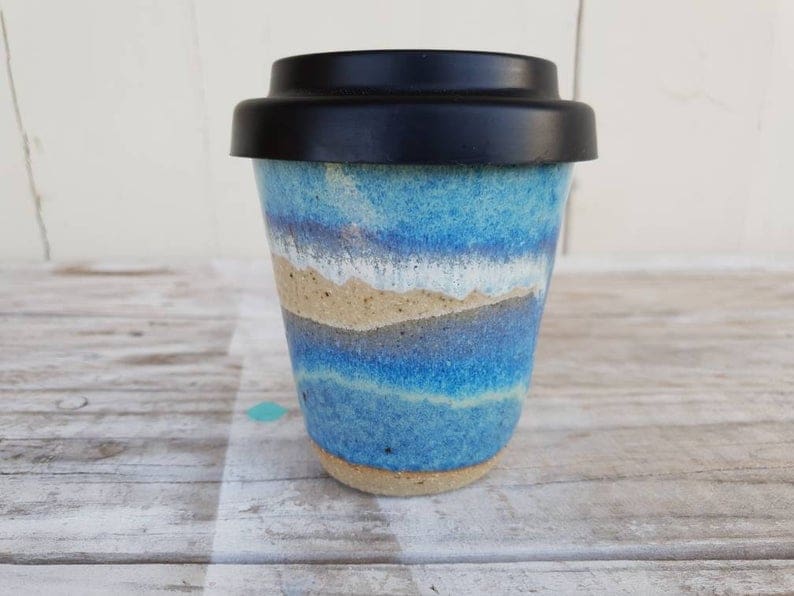 Making each piece individual and truly unique, the Mrs Fisher's Pottery range includes best seller keep cups and large mugs.
"I have been making keep cups for nearly 2 years. I started making the keep cups as a custom order, but now they're so popular I can't keep up with demand which is very exciting.
"My creative process often starts by sketching down shapes and ideas on paper. Then I head to my studio, jump on the wheel and start throwing.
"Often the clay has its own ideas and more often than not, the shapes I end up with are nothing like what I sketched," Wendy laughs.
"But I really love that! I love how every piece is so unique and organically shaped."
Having caught the attention of various businesses, including Etsy Australia, Mrs Fisher's Pottery continues to gain in popularity, a fact that isn't lost on Wendy.
"Not long after I started Mrs Fisher's Pottery, Etsy Australia commissioned 25 bowls for a creatives weekend. It was my first big order and really helped boost my confidence and business.
"Next I was approached by my first shop, Field Trip Balhannah. To have my work sold next to other well-known artists was, and still is, a true honour," says Wendy.
"Another career highlight of mine was making custom coffee mugs for in-house use for Frankie and the Good Life coffee van, as well as Boston Bean Coffee Company in my home town of Port Lincoln.
"I felt I must be doing something right if cafes want to use my cups to serve their amazing coffee in every day!"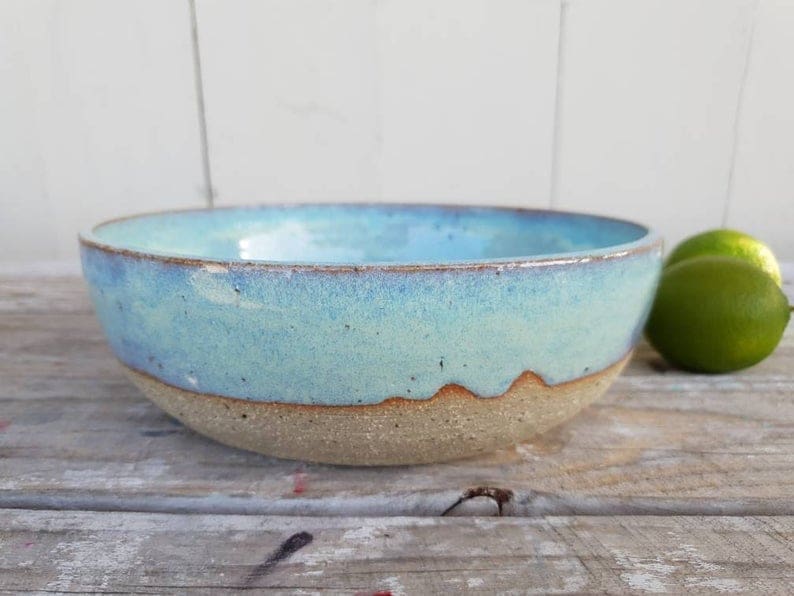 So what does Wendy hope the future holds for her and her beautiful pottery pieces?
"My dream is to be able to have ceramics as my full-time job, once my babies are older. I would also love to run classes and be able to share my passion with my community.
"I think everyone should give ceramics a try, or at least have a go at something creative. It's not only fun and relaxing, but helps make us aware of how much time goes into making the items we use in our homes every day."
Thank you so much to Wendy for sharing her creative passion with us. To see what beauties she is currently creating, check her out on Instagram or visit her Esty store, Mrs Fisher's Pottery.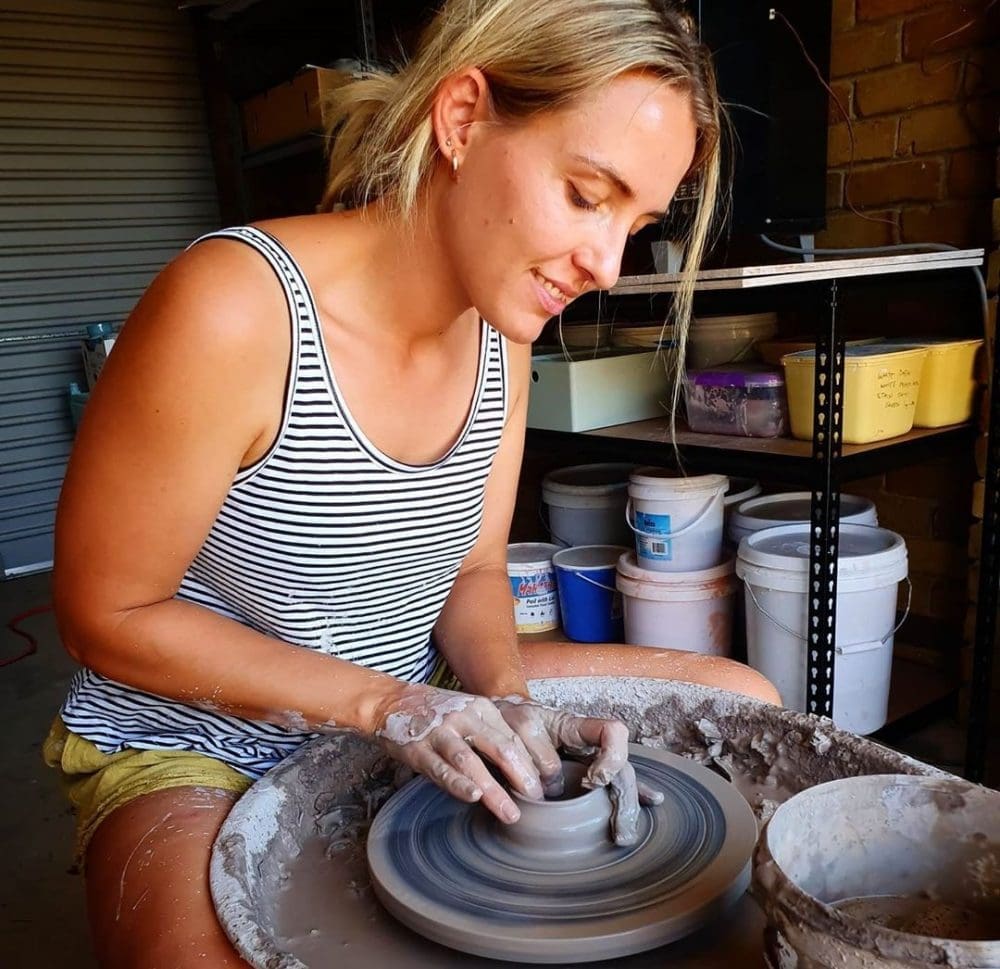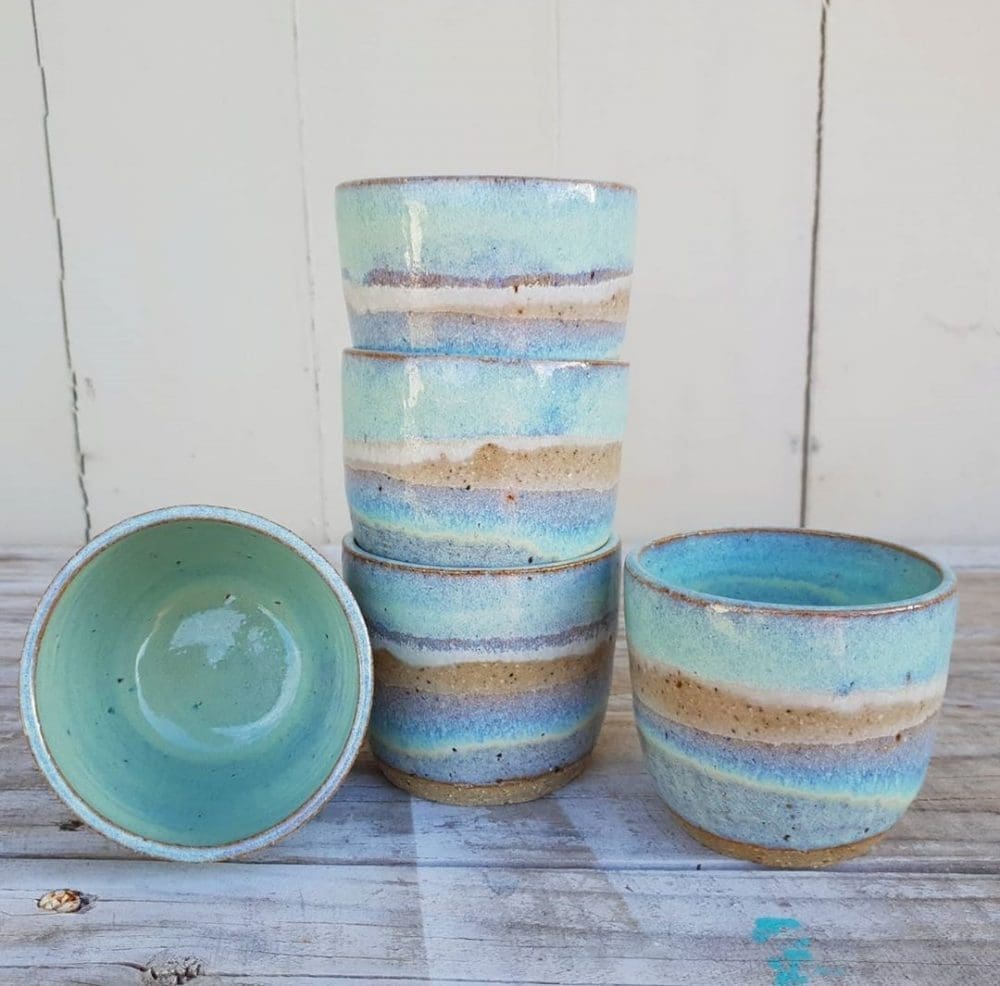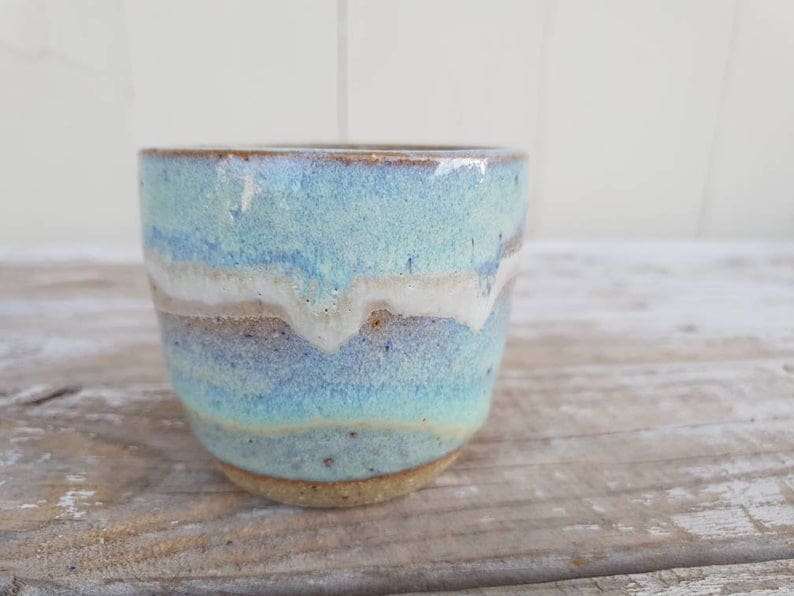 Disclaimer: This post contains some affiliate links. This means that when you click on a link and purchase something from that site, we may make a small commission at no extra cost to you.We promise we only work with brands we know, love and trust.