There's something about discovering new talent that gives us a rush and coming across Canberra artist Luke Chiswell was an ultimate high!
Luke developed a cult following locally and internationally for his T-shirt designs and this year he launched his own art exhibition featuring his abstract 'Straight Face' character.
We were blown away by his work and caught up with the artist to find out more.
Luke, there is something about your 'Straight Face' bestubbled man that we find so captivating, where did the inspiration for him come from?
"I conceived him from a daydream in 2006.
"I really liked the design when I first drew it and new there must have been a reason for that, so I decided I would continue with it," says Luke.
"I've kept him unchanged in an attempt to surpass regret and doubt that can come with time."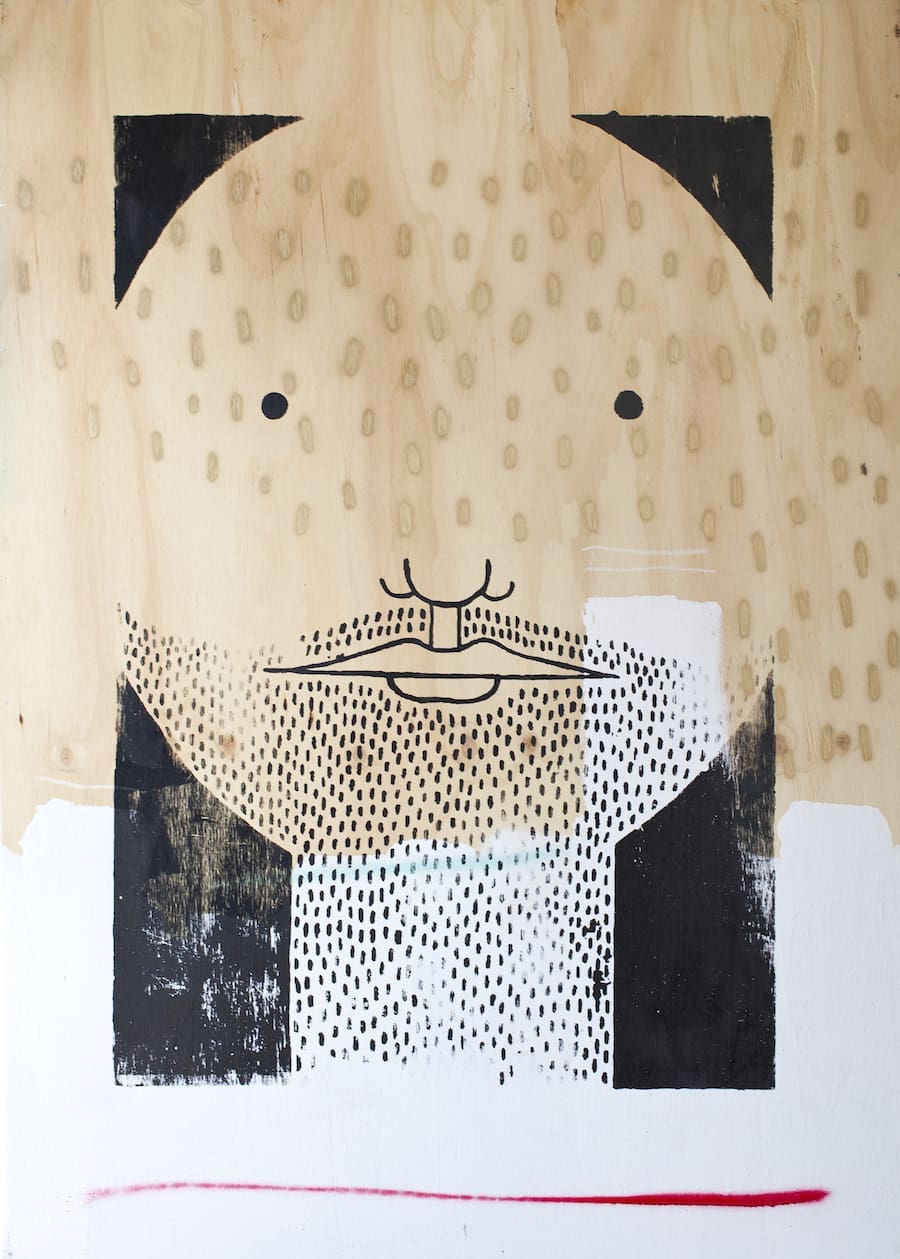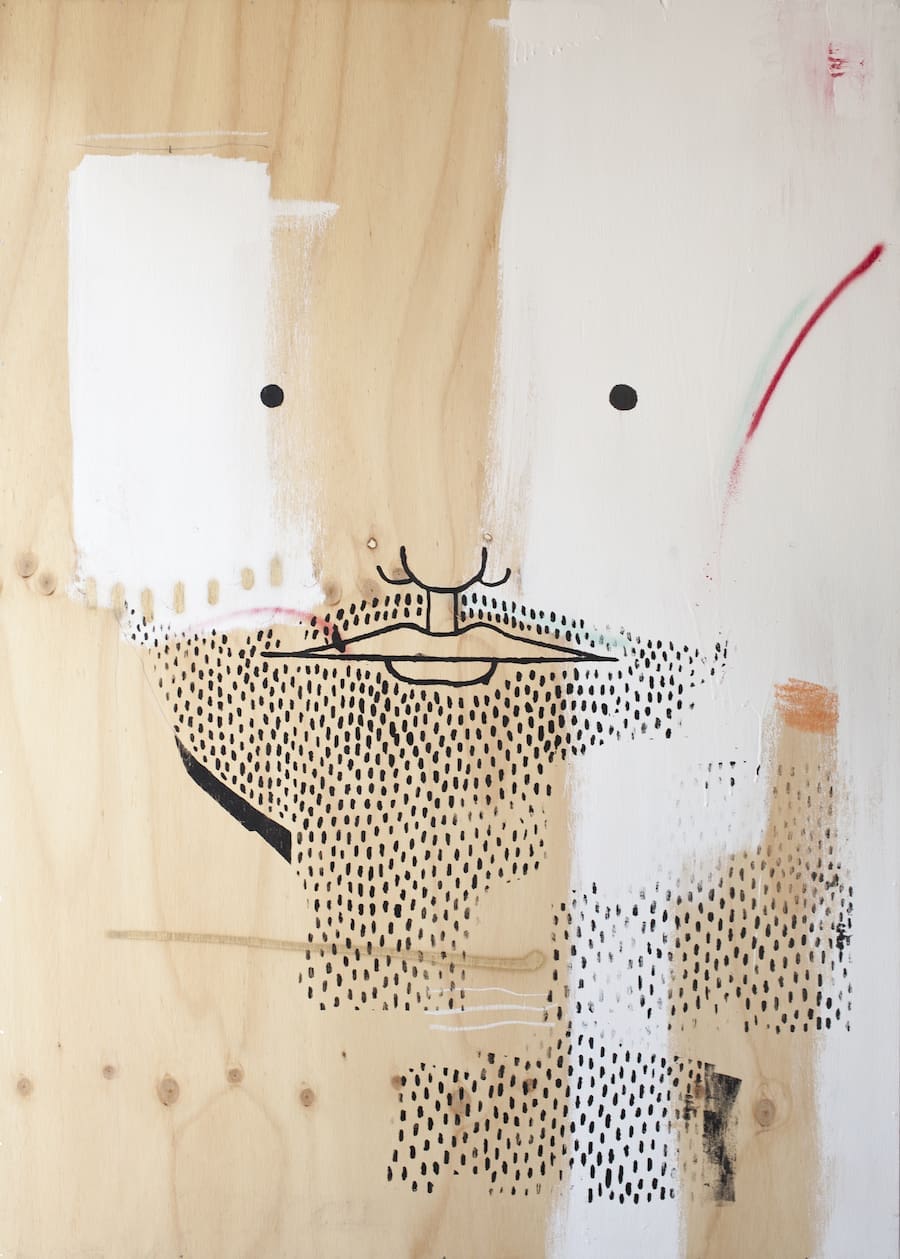 Tell us a bit about your journey so far and how you became an artist.
"I grew up in the Australian bush building cubby houses, making things and collecting bones.
I starting skateboarding at a young age and was consumed by it I wanted to make, paint and create cloths for that.
"Learning how to do that I then developed my own work."
You featured some of that work in the 'Straight Face' exhibition at the Nishi Gallery in May earlier this year, and I hear there's another exhibition in the works?
"I just opened a gallery with my good friend Tom Skeeham.
"Called FRIEND-GALLERY.COM, we just had the opening last week and it's been a little busy!" says Luke.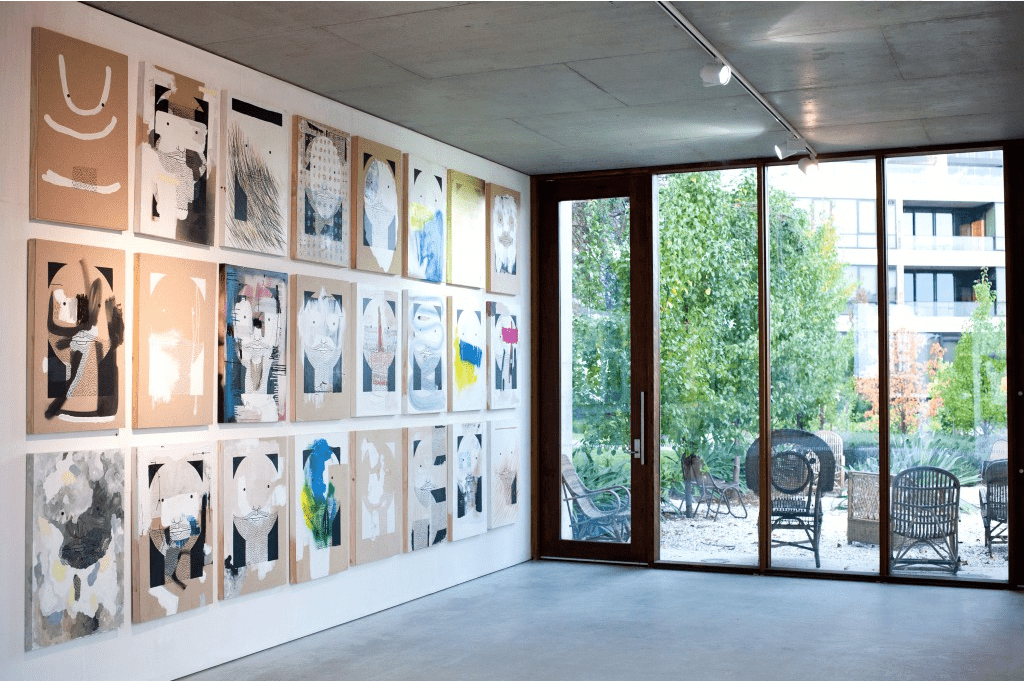 We've seen your art appear on plywood to hamburgers, what is your favourite material to work from?
"I've nearly finished a new body of work where I am drawing on bodies and will feature these in an exhibition soon.
"I find it really interesting drawing on people. That would be my favourite medium so far."
Several artists we've spoken with recently have collaborated with brands from furniture stores to rug companies, do you have your eye on any collaborations or who would you love to work with one day?
"At the moment I'm in the early stages of a project with Hotel Hotel.
"They approached me with a rough idea and we are currently working it out.
"I love their style and what they have done with Nishi and the new Monster restaurant so I'm excited about working with them."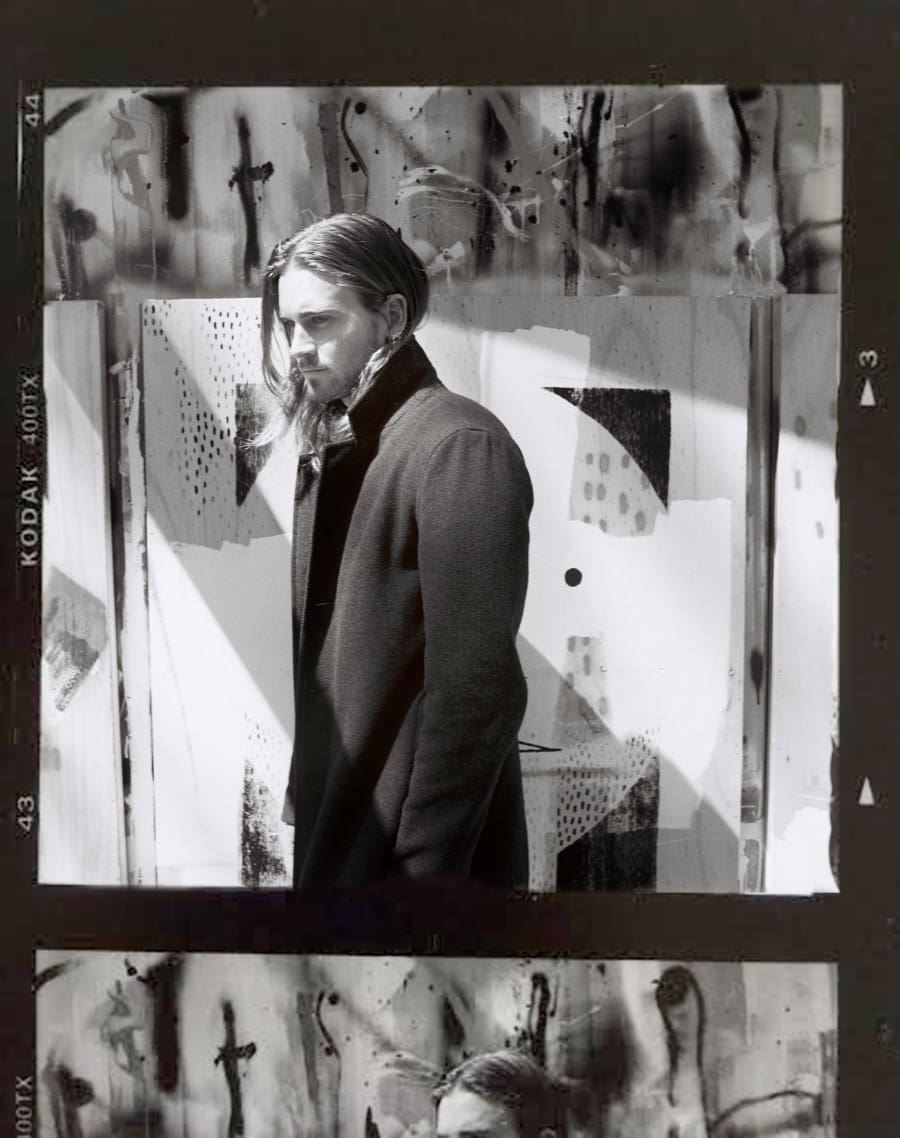 Tell us from where you get your inspiration.
"Nature, travel, my new city studio and Wil Fry.
"Opening up FRIEND-GALLERY.COM has also been really inspiring."
What goals have you set yourself in the next 1-3 years?
"I don't really set goals.
I get caught by an idea, build that idea and just have to create it.
Given the exciting work Luke has already created this year, we look forward to seeing what ideas catch his imagination next!
If you would like to get your hands on any of Luke's bold and spontaneous artworks, check out his website or you can connect with him on Instagram.
We can see Luke's work being right at home in a modern apartment, office or, as we discovered having lunch the other week – in a café too!