If you're looking for a pick me up or a touch of colour to brighten your day, then you're going to love today's artist chat with the talented Samantha Hobbelen.
We sat down with Sam to hear how she went from being told she'd never make it in the art world, to just finishing her first solo exhibition. Take that Year 9 art teacher 😉 .
Related article: Weaving magic through her art: A chat with Australian tapestry artist Lee Leibrandt
Related article: Cotton candy colours and whimsical strokes from artist Britty Flynn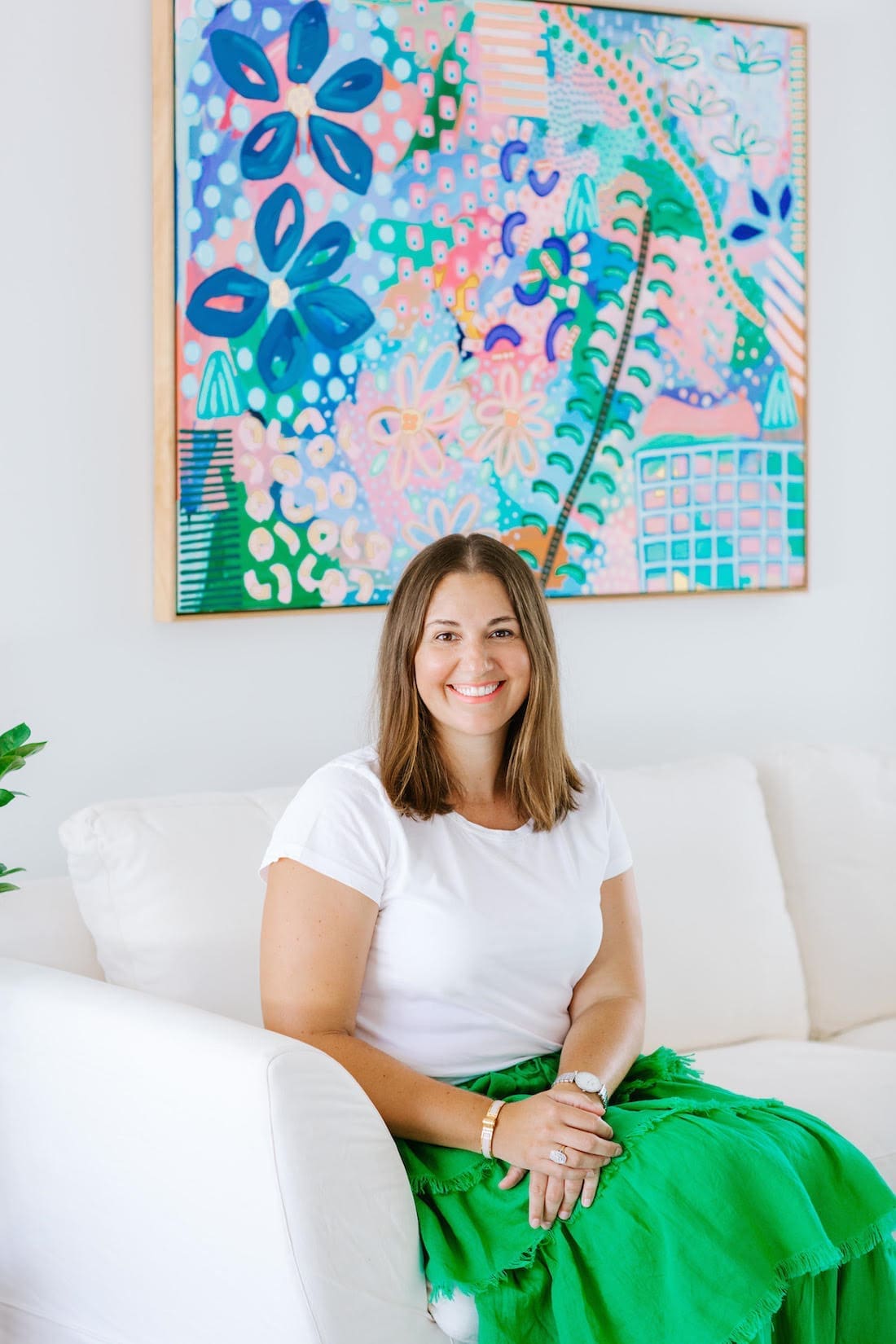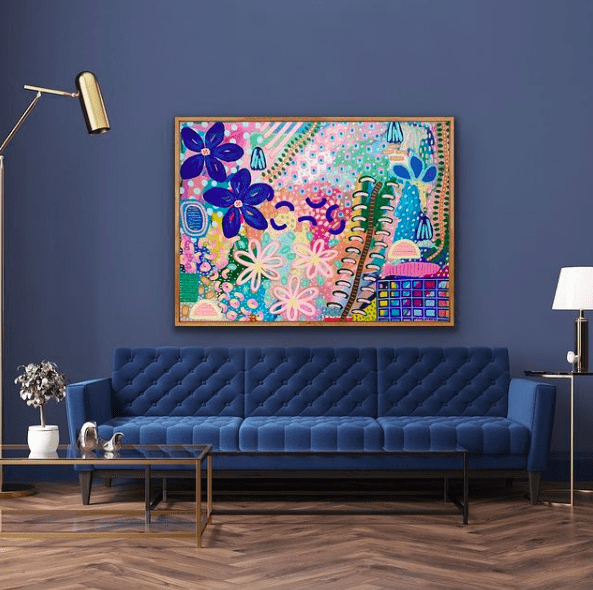 A wife and mother. Artist and small business owner. Entrepreneur and business mentor. Samantha Hobbelen is one busy woman!
"My name is Samantha Hobbelen but I prefer to be called Sam. I'm a mum to 3 boys — 4 if you also count our labradoodle, Eduardo!" laughs Sam.
"We lived in Sydney for many years, then made the move to the beautiful Sunshine Coast in late 2019 — talk about a crazy time to move! I used to be a clinical dietician before I started my furniture business and art career.
"I fell into painting after experiencing business burnout. After years in business, growing my children's furniture company, Hobbe, and having babies at the same time, I completely burned out.
A creative, colourful soul at heart, Sam was told early on she wasn't cut out for the art world.
"I've always naturally been drawn to the creative space and colour. And I've always loved art. I stopped taking art after Year 9 because I got a C. My art teacher indicated I wasn't very good at it," smiles Sam wryly.
"But I still loved it, so when I got to university, I started painting again for pure enjoyment. Then, after my burnout, I began painting for myself.
"After about a year of painting again, I had some beautiful friends ask to purchase pieces and encouraged me to share my artwork online. The first piece I placed online sold overnight and that was the start of commercialising my art."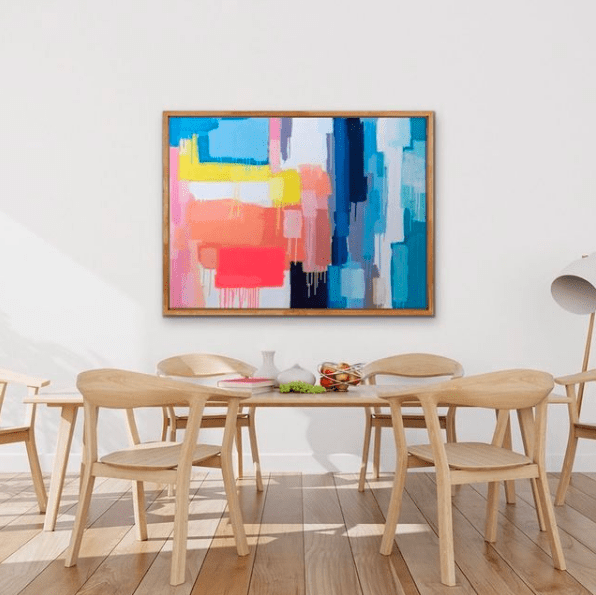 Her creative abstract art pieces evoke joy and happiness behind every brushstroke.
"I'm obsessed with colour! My motto when it comes to colour and painting is… more is more! I'm generally a colourful and happy person and I feel my works are an extension of me.
"I also believe that art has the power to bring colour and joy to people's homes and lives. That's really the ethos behind why I do what I do," says Sam.
"Inspiration comes to me all the time. I have thousands of screenshots saved on my phone! It often comes in the way of nature or flowers. Or, it could be as simple as a colour combination I see in a piece of clothing.
Sam is proof that if you have a passion for art, you shouldn't let anything (or anyone!) stand in your way.
"Contrary to what I was told in Year 9, my biggest art career highlight to date is that I've just completed my first ever solo show. It's such an incredible privilege to be asked to exhibit.
"Now that my solo exhibition is done and dusted, I'm excited to be working on a number of collaborations in the fashion and homewares space.
"When it comes to pursuing a career in the art industry, just start! Because there is never a perfect time to start. Be consistent. Continue practicing and refine your style as often as you can.
"My first piece was awful but with practice and consistency came my authentic mark-making and style," smiles Sam.
Big thank you to Sam for taking the time to share her art career journey with us. To discover more of Sam's wonderful art, check out Samantha Hobbelen on Bluethumb, visit her website or check out her Instagram.