When it comes to decorating your home for Christmas, some people keep it minimal, some people go hard. However you like to do it, adding some Australian made pieces from a small business is the perfect way to add some extra festive cheer. Not only will your home look beautiful, you'll also be sending some love and much needed support to a small business!
Here are 3 Christmas decor themes we're loving this year, inspired by the 200 local makers at Aussie Made Christmas.
Related article: How to make a Santa sack: Tutorial to create a personalised Santa sack
Related article: Low-waste Christmas gift wrapping ideas
Natural and neutral
Keeping things neutral is always a good idea. Natural pieces such as a simple wreath or a beautiful green garland bring that understated yet festive feel to your home.
Think calm colour palettes and tactile textures. Maybe add some key pieces in timber, like a timber Christmas tree for your console or sideboard. Other ideas include decorative signage, creative wall hangings or a gorgeous treat board for Santa and his hardworking reindeer.
Neutrals also blend seamlessly with your existing decor or give you the flexibility to add new accent colours in the future. It's a total winner in our books.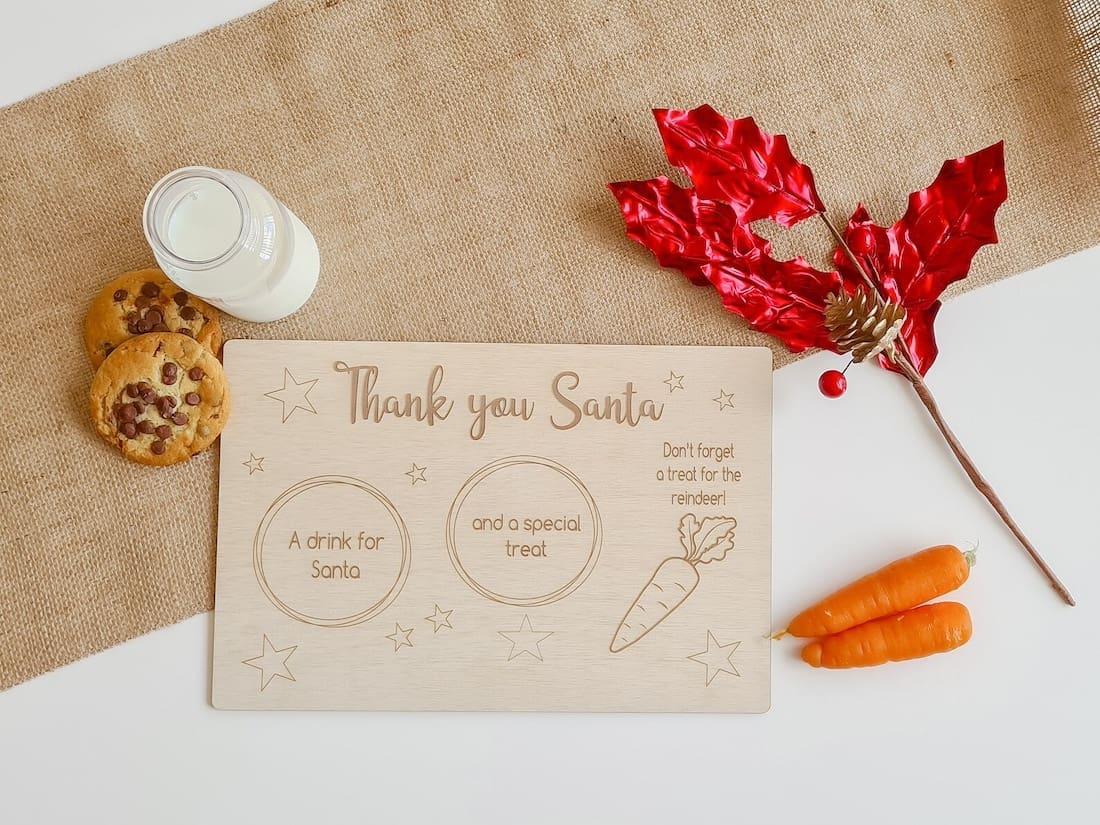 Handmade love
Handmade gifts are just a little bit more special, don't you think?! What parent doesn't love a gaudy Christmas decoration dripping in glitter, made with love by their little one?! Sure, it ruins the aesthetics of your tree, but it's made with love which is why it's so precious.
But for some Australian made Christmas decorating ideas that are a little more pleasing to the eye (no offence kids 😉 ) why not consider adding some of these handmade pieces to this year's festivities? From handmade ornaments to advent calendars, door decor and more, there are so many one-of-a-kind beauties to decorate your home.
These are handmade pieces you won't find in regular department stores. And not only will they bring joy to your home, we're pretty certain the clever creative behind the piece will love you forever for spending your hard earned money on something they made with love.
Make it Aussie
There's no denying the appeal of a wintery Christmas. Snow-covered Christmas trees, frosted baubles and sweet little snowmen with their cute carrot noses. But… that's not very 'us', is it?
Go Aussie with these Christmas decorating ideas, by adding a splash of Australian charm that gives a nod to the land down under. Think shades of eucalyptus green and golden wattle. Look for Australian native floral prints, patterns and wreaths.
Or swap out the traditional teddy bear and reindeer with characters from our unique and gorgeous Australian wildlife. It's enough to get us feeling all nostalgic! And after all… we've spent enough time at home this year, we may as well celebrate it!
There are loads of incredible Australian made Christmas decorating ideas from so many wonderfully talented small businesses. You can find over 500 festive products from more than 200 local makers at Aussie Made Christmas.
Bought something fab and locally made? Tag us on Instagram or share your fave small business below so we can check them out too!
Disclaimer: We are a proud Etsy affiliate and this post contains Etsy affiliate links. This means when you click on a link and purchase something from that site, we may make a small commission at no extra cost to you.
This article was first published in November 2021 and continues to be updated.