Here are Style Curator HQ we're becoming increasingly conscious about ways we can reduce our waste footprint at home (keep an eye on the blog, we'll be sharing more ideas soon!). And while Christmas is a truly magical time of the year, it's also when we create a whole lot of extra rubbish. So today we thought we'd explore some low-waste Christmas gift wrapping ideas with you!
Related article: 50 of the most beautiful Christmas gift wrapping ideas (with stacks of free printables!)
Related article: 9 ways to elevate your Christmas gift wrapping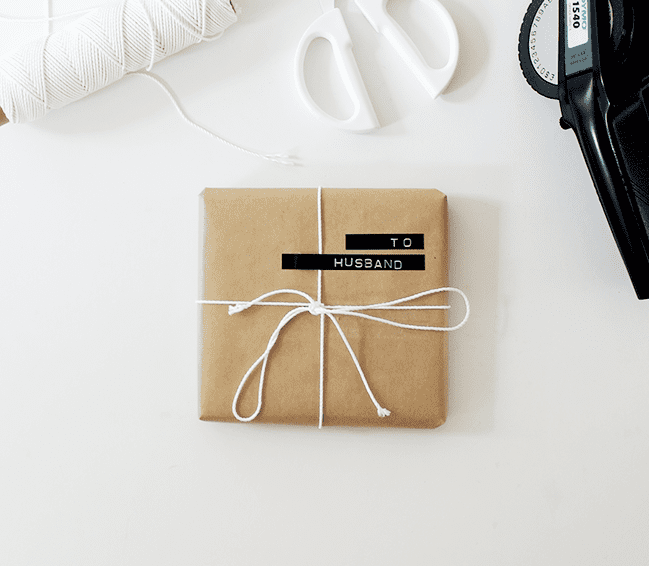 Ideas for low-waste Christmas gift wrapping
Fabric
A simple idea but one of our faves. With scraps of fabric you have lying around the home, cloth serviettes, tea towels, scarves or fabric off-cuts from your local thrift shop, you can have yourself some beautifully wrapped gifts.
Check out YouTube tutorials on furoshiki, a Japanese fabric wrapping technique, which teaches you to fold and tie your fabric in a unique way. Love!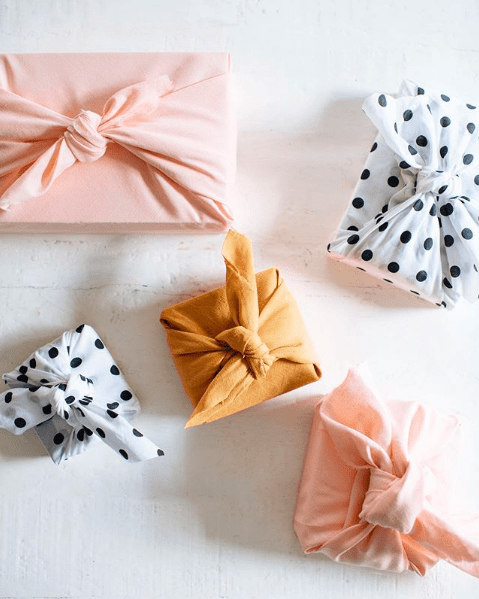 Butchers paper
Cheap as chips, brown paper comes in nice big rolls so you'll certainly get bang for your buck on this one. Although waxed butchers paper cannot be recycled, it can be composted — helping to reduce the amount of wrapping paper going to landfill.
You can find butcher's paper in stores like Kmart or Big W, as well as craft stores. Keep it plain and simple, or jazz it up with string, washi tape, stencils, greenery… the possibilities are endless!
And being plain, it means you can use it for Christmas, birthday's, and every other occasion throughout the year. Smart AND resourceful!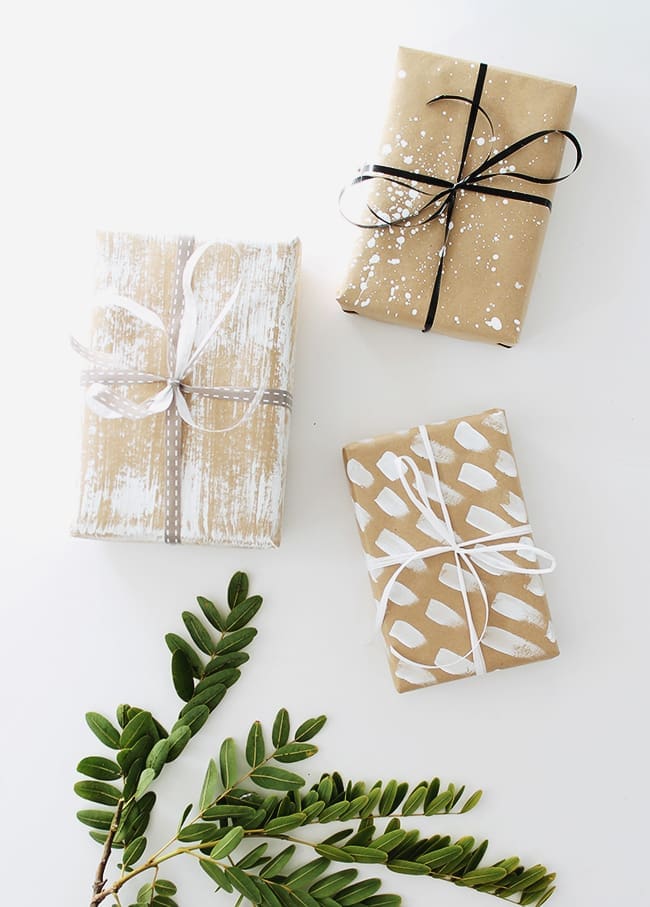 Glass jars
Foodie gifts, handmade candles, teacher gifts, bath salts, bath fizzies, all these ideas (plus so many more!) can be 'wrapped' in a glass jar! Instead of wrapping presents in a gift bag or cellophane, why not just use a jar?
You can pretty it up by tying on some ribbon or fabric and then whoever is lucky enough to receive your beautiful gift can reuse their jar again and again!
Newspaper and magazines
Buying for a gardening lover? Why not wrap their pressie in a gardening catalogue? Foodie? How about a recipe or the foodie pages of the newspaper?
Simple black and white newspaper can look super chic and you're doing your bit for the environment too. Don't let your imagination stop there, you could also use all kinds of recycled materials such as old maps, books, or calendars.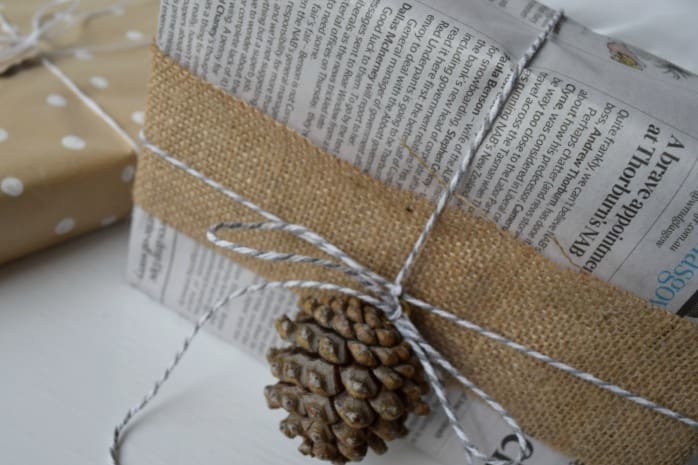 Beeswax or vegan-wax wraps
These clever wraps make the perfect low-waste Christmas gift wrapping! And once they're done being substitute wrapping paper, they can be used instead of clingwrap and food covers.
You can buy them at local markets, health food stores or, you can DIY your own beeswax wraps following our tutorial here!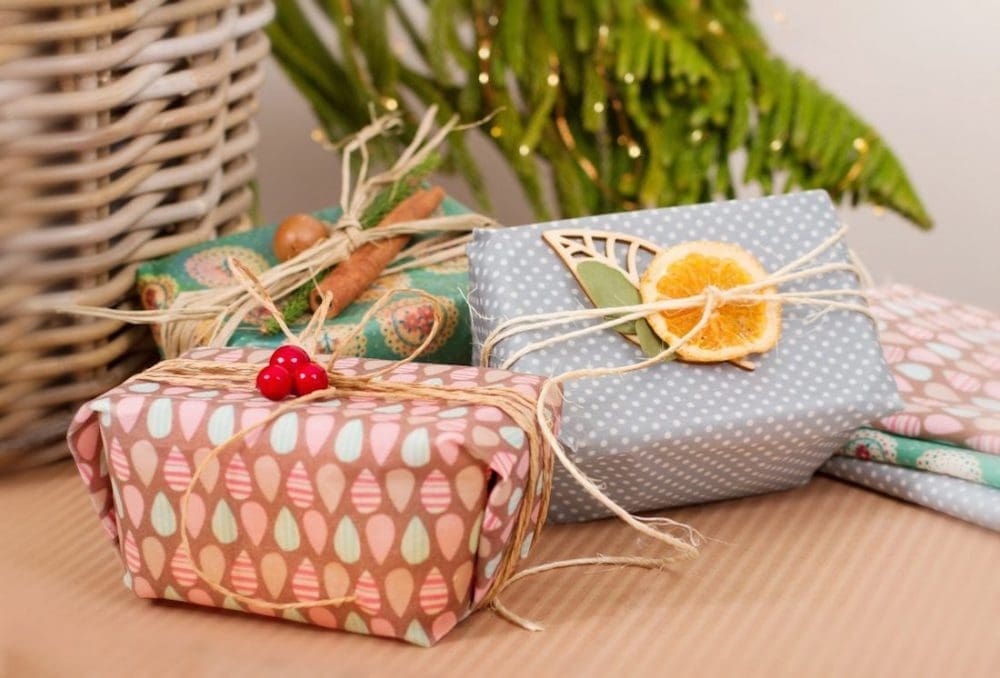 Ethical and beautiful
Christmas is all about giving and when you make an ethical gift purchase you don't just give a special gift, you also help make a positive contribution to the people who made it.
This Oxfam handmade gift paper and hand carved cinnamon ornament are just divine. You can also find loads of ideas to make your Christmas an ethical one here.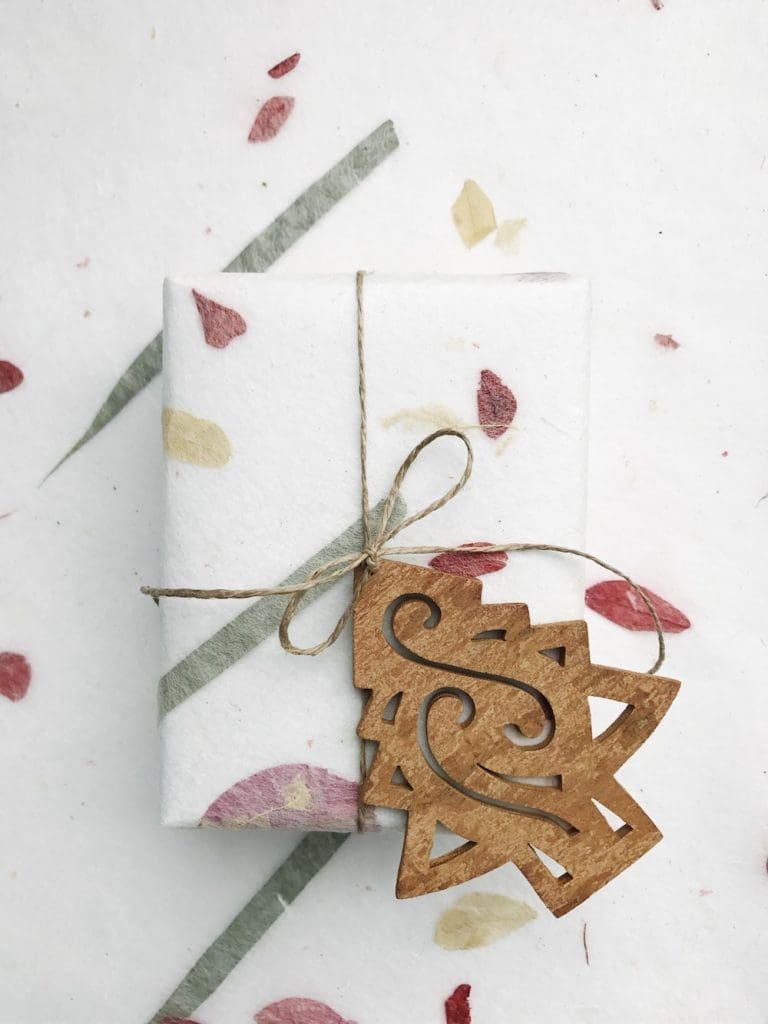 A bag that's part of the gift
Anyone else guilty of always forgetting their bags at the supermarket?! One can NEVER have enough reusable bags! So why not give a gift and pop it into a reusable bag that the recipient will HOPEFULLY not forget on their next trip to the shops!
There are SO many cool designs available so you can find a design to suit the gift inside or the recipient. We really love the range of tote bags from Cotton On. They're part of the Cotton On Foundation range, meaning you're also donating to a good cause.
Beautiful embellishment ideas for low-waste gift wrapping
Ornaments
Spare Christmas baubles or decorations lying around that didn't make it on to the tree this year? Why not add one on top of a present to pretty it up AND give a gift with a gift!
You could even DIY your own like our gingerbread clay ornament below or, check our latest tutorial here.
Christmas biscuits
Edible, tasty and beautiful. Simply bake your favourite kind of biscuit (this time of year screams out for gingerbread, don't you think?) and use a wooden skewer to pierce a hole in your shape, pre-bake*. Once baked and cooled, thread through some ribbon and tie to your gift. Delicious and no waste!
Oh, and maybe don't leave this one lying around with pets or small children about!
*Tip: (speaking from experience) don't make your hole too close to the top of your biscuit, or too small!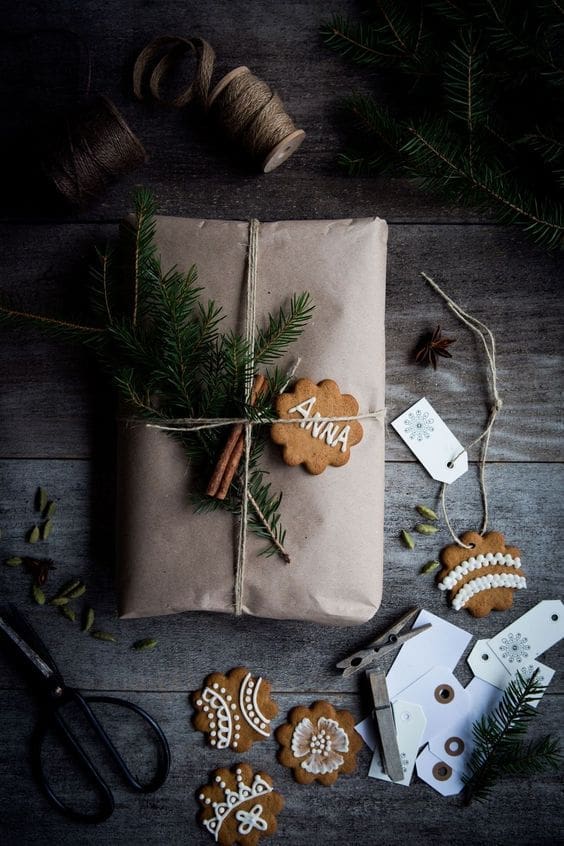 Cookie cutters
Still on the foodie theme, for baking lovers (or for someone who simply loves cookies), why not add a sweet cookie cutter to the outside of their gift? Not only does it look adorable, it also doubles as a useful gift.
And you never know, you might even score yourself some homemade cookies later on for giving such a thoughtful gift!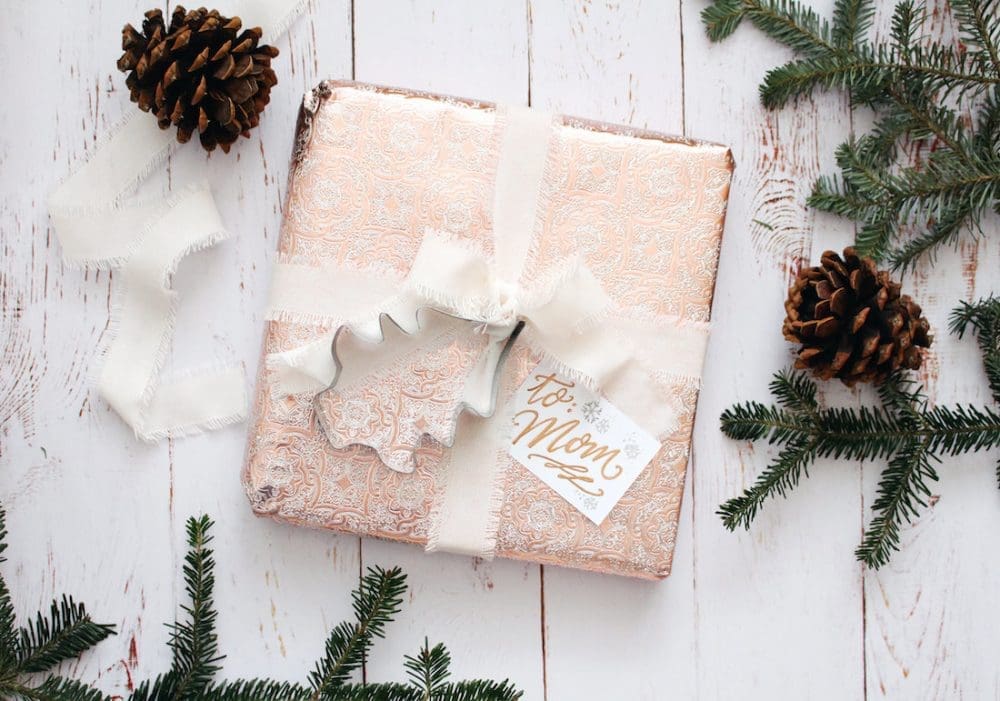 Ribbon or washi tape
To avoid using sticky tape, tie gifts with ribbon or string (both of which can be reused). Or, if this sounds a bit too tricky, go for washi tape as it's a paper-based alternative to sticky tape.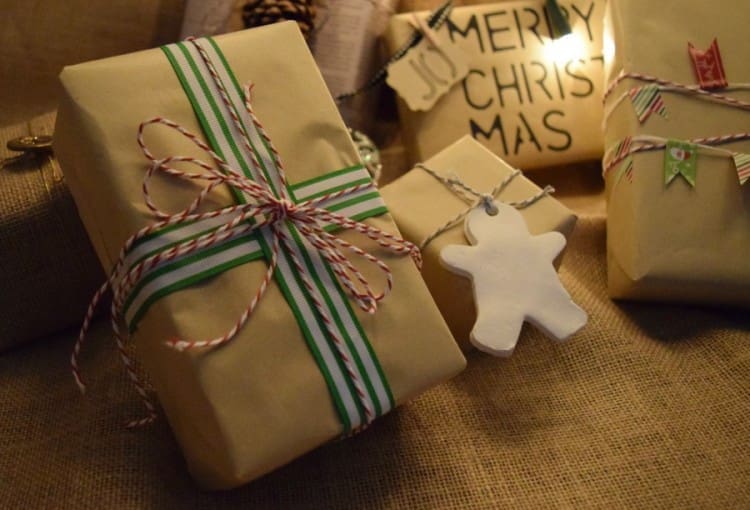 Cinnamon sticks
Adding cinnamon sticks to the outside of your perfectly wrapped present is an idea we really love. It not only smells incredible, it's also compostable. Love that.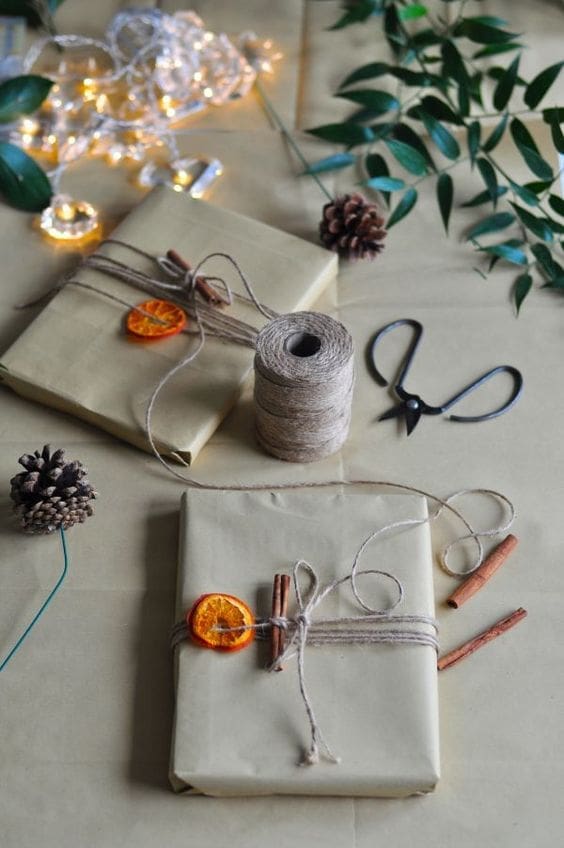 Natural elements
Leaves, pinecones, gumnuts, herbs, twigs. These all make beautiful additions to your Christmas gift wrapping. We adore the idea of using native Australian greenery to our gifts, like eucalyptus. A lovely little Aussie touch.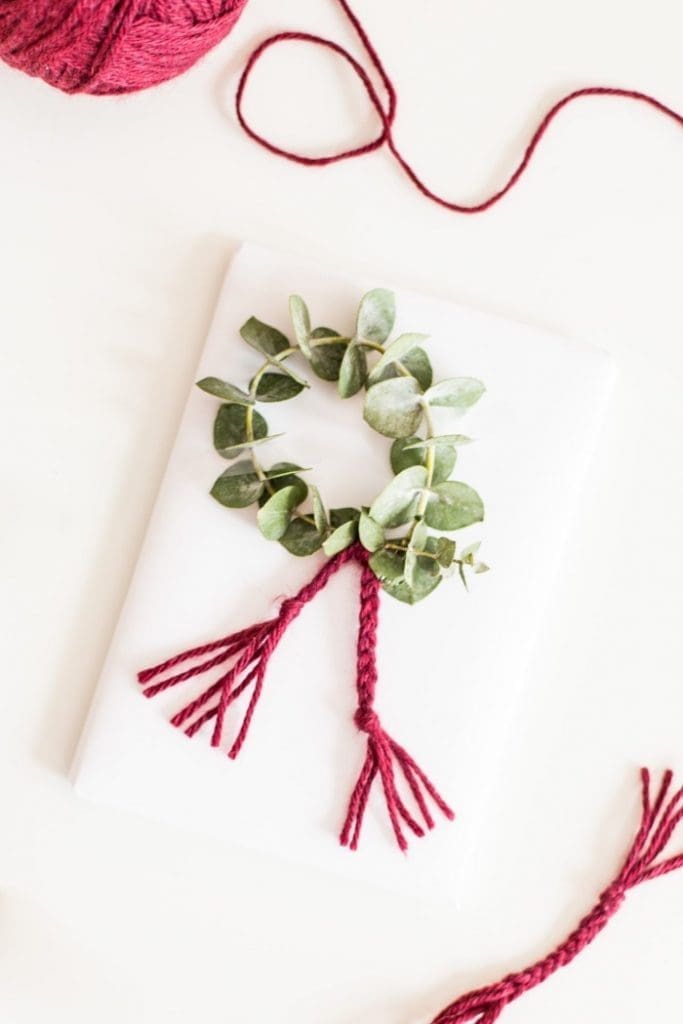 Old Christmas cards or photographs
Wrap your gift in plain paper, and then add the front of an old card (preferably without someone's heartfelt Christmas message to you on the back!) to pretty it up.
Or, you could use a photograph. Either a Christmas snap of you and your family (who else loves a family pic with Santa?!), an old-school pic of the gift recipient or perhaps a vintage photo simply because it just looks great!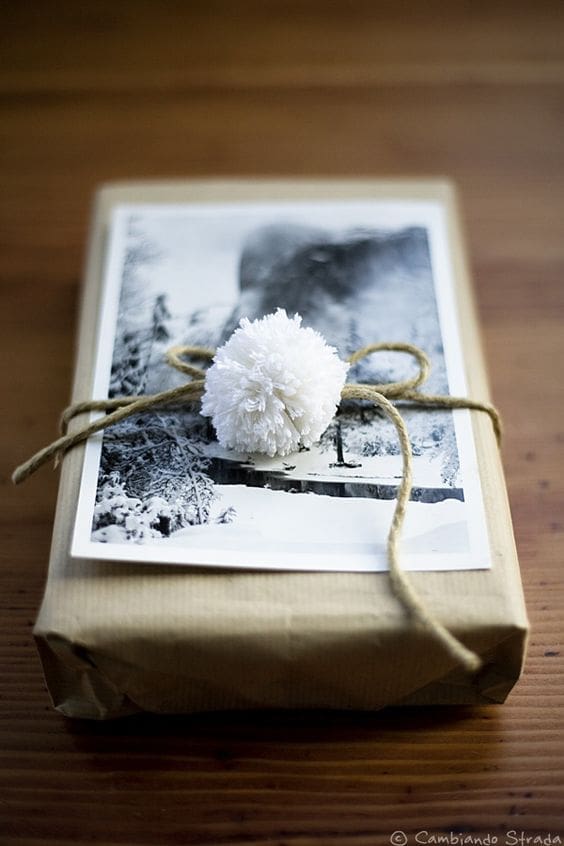 Will you be using any of these low-waste Christmas gift wrapping ideas for your presents this year? We'd love to see them so be sure to tag us on Instagram if you do! Happy wrapping everyone!
Disclaimer: this post contains some affiliate links. This means, if you purchase an item we may receive a commission on that sale of the products at no extra cost to you.