With the cooler weather quickly setting in, it's clear summer has gone and autumn has arrived – so it's time to start thinking about updating your home to suit the seasonal change.
Of course there are the practical things we should do, such as adding more layers and heavier quilts to our beds, but there are also colour and décor changes we can make to embrace the season and create the sense of warmth.
Traditionally autumn is associated with mustard and burnt orange tones but this year we're seeing a fresh new palette take over.
Here are my top 5 autumn trends to embrace to take your interiors from cool to cosy.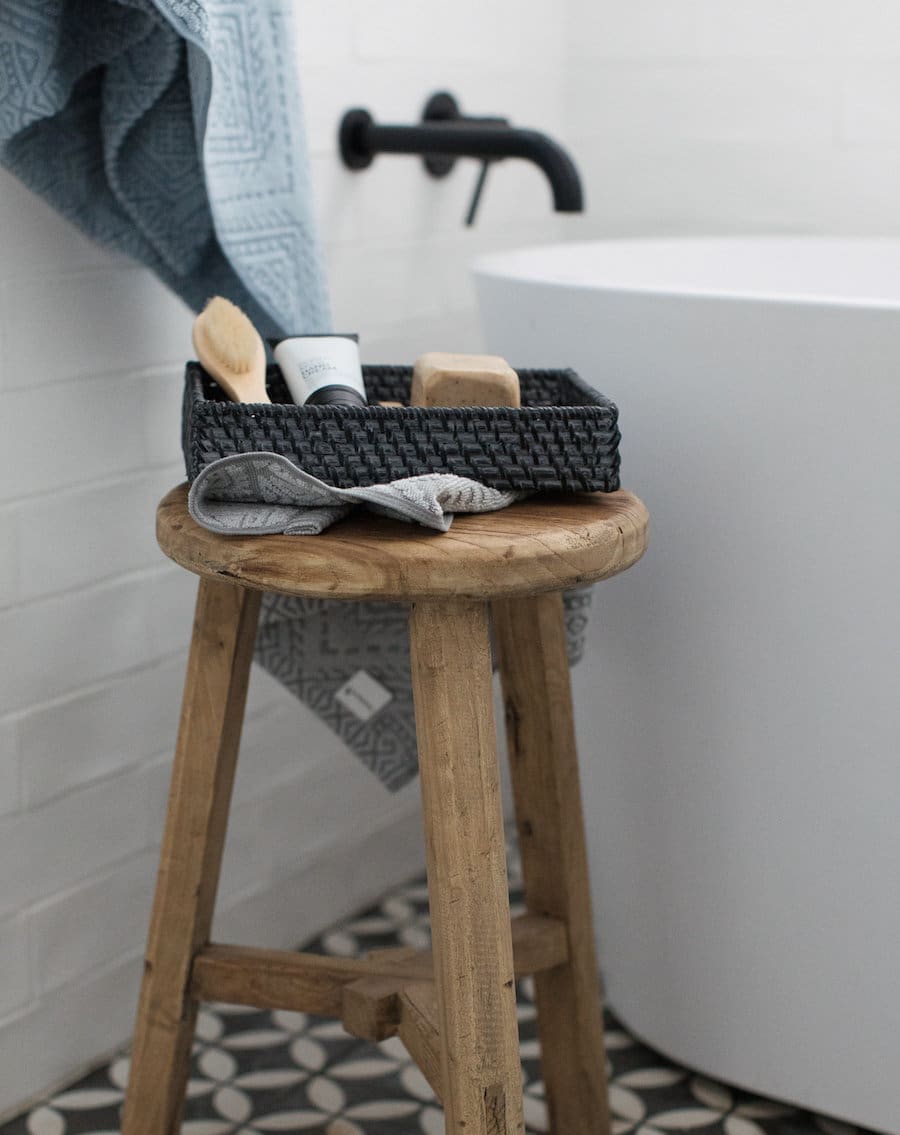 Blue tones
Blue has emerged as the colour of the season in various tones and shades ranging from muted powdery blues through to rich dark navies.
It seems our culture of constantly seeking newness has resulted in fresh colour palettes this season – most of which incorporate blue.
The colour of these textured Freedom towels is making a name for itself this year and can be found in latest season artwork, homewares (such as the pot also pictured), and other textiles. While it's a surprise to see light blue used in autumn, it coloured the runways at London and New York Fashion Weeks and is now making a splash in interior fashion too.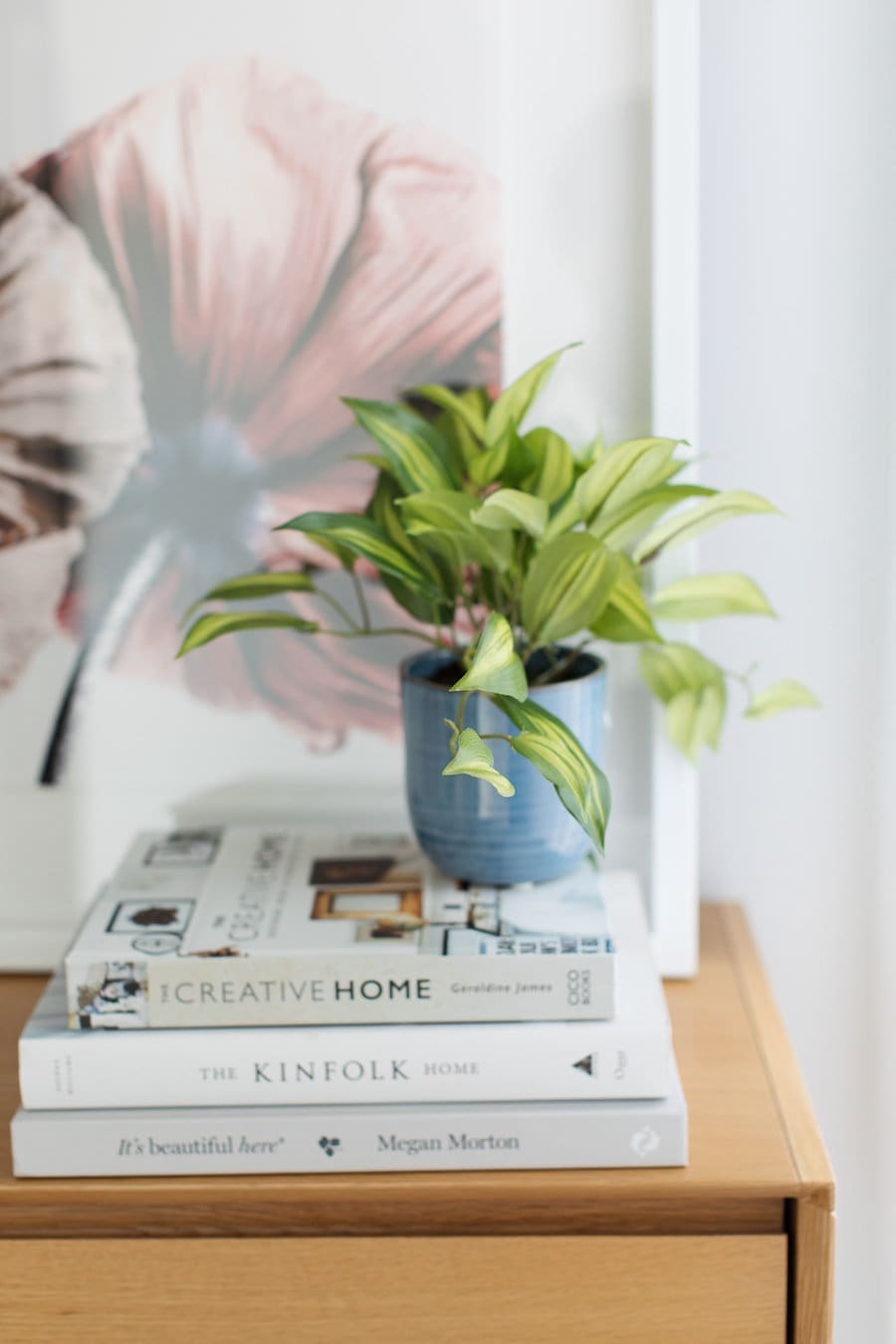 Materials
When it comes to materials, this autumn it's all about diversity. Rich textures, such as velvet, are more popular than ever, particularly as the old Hollywood style is trending.
Natural materials that foster a sense of cosiness, such as wool, are also perfect for this time of year. You can also combine materials for a layered look, such as in this entry where a large black round velvet cushion has been combined with a woven basket and a flat weave wool rug (all available from Early Settler).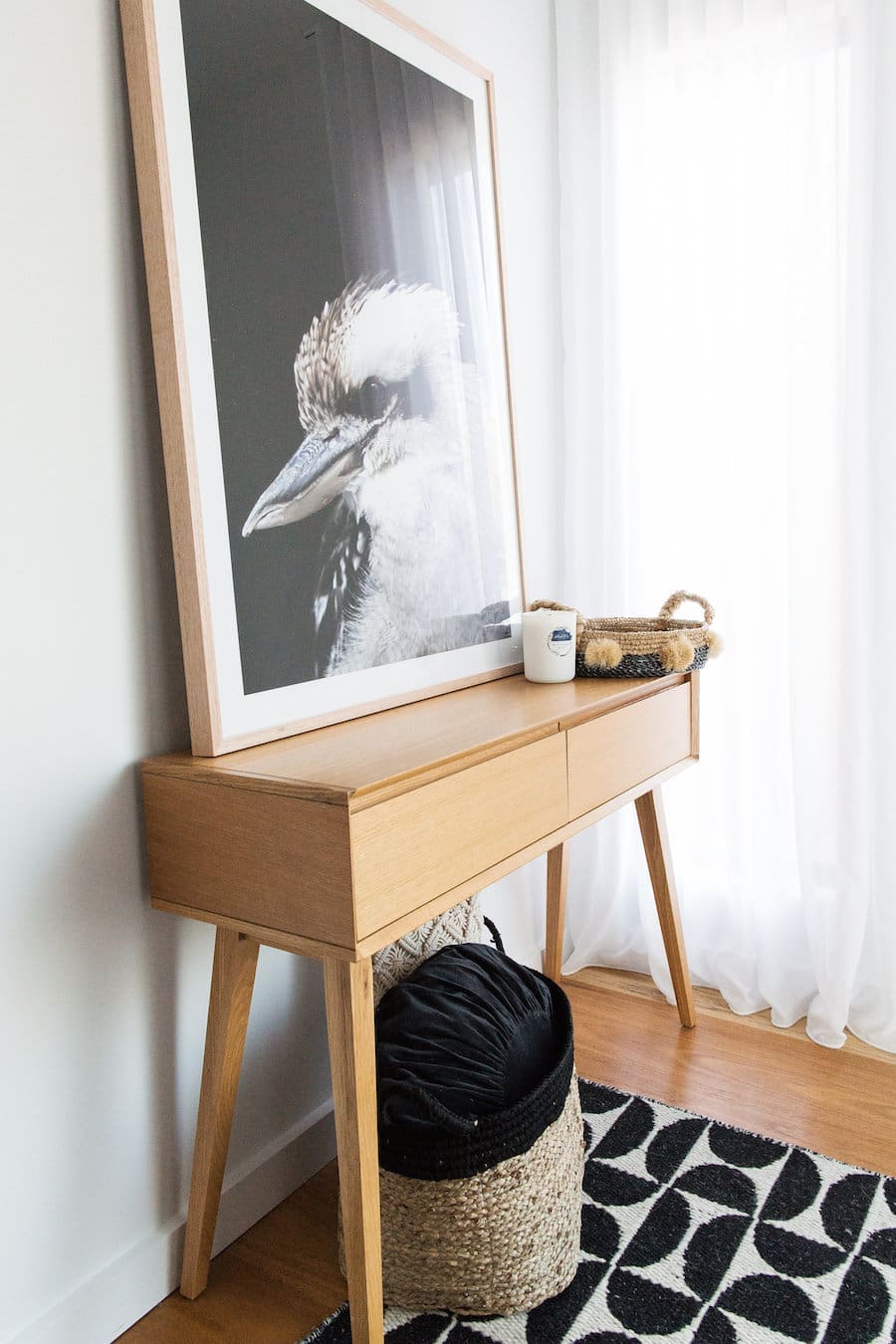 Violet undertones
You probably heard that Ultra Violet has been named as Pantone's 2018 Colour of the Year. This bold colour can be too intense for many so it seems some brands are giving it their own interpretation – taking inspiration from the colour but finding subtle ways to incorporate it.
An example is this new season Sheridan sheet set. It is a hybrid of the oh-so-popular blush pink with violet undertones.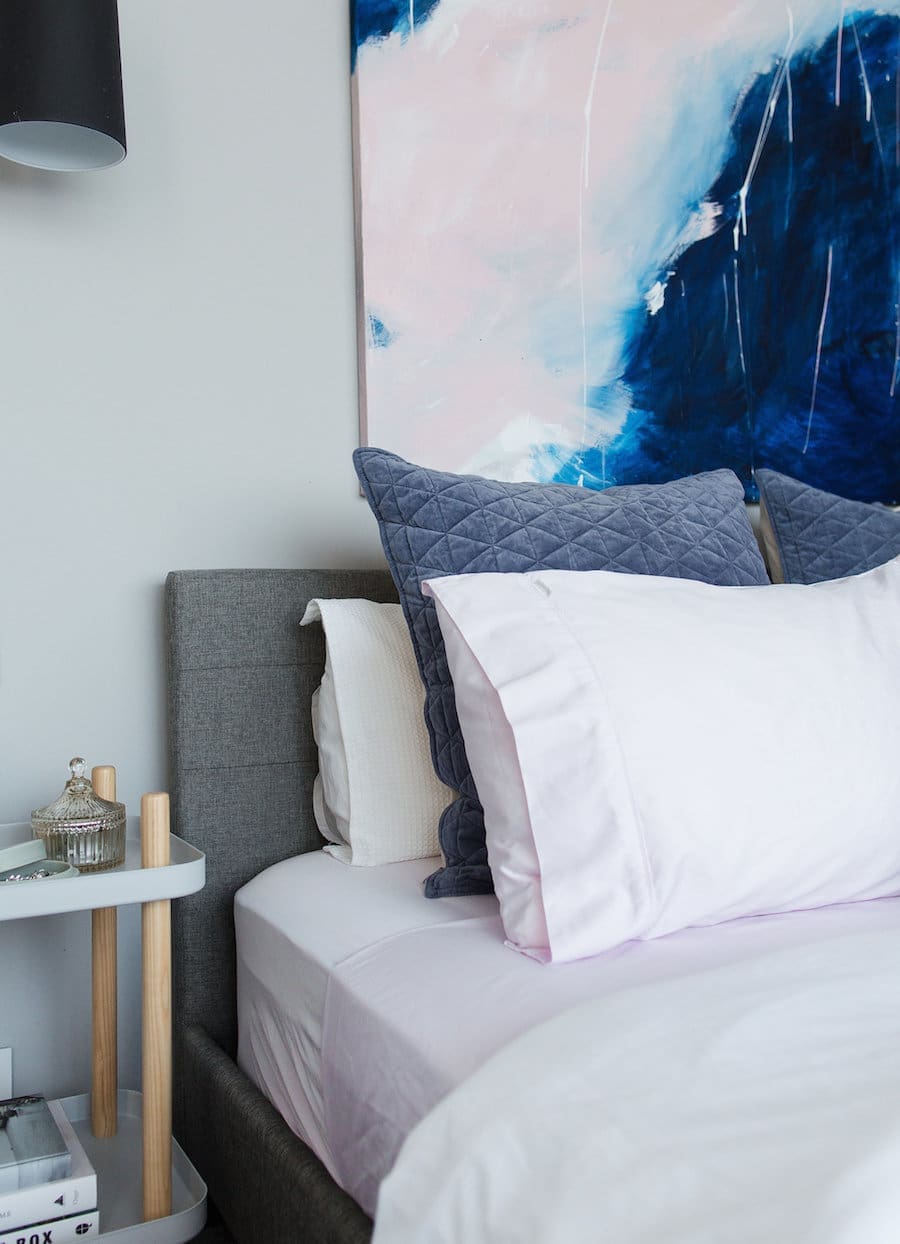 Concrete accents
We had a concrete overdose several years ago when the industrial style was at its peak but now it seems we're ready to embrace this material in more subtle ways once again.
Think concrete features rather than over the top large-scale uses of concrete. For example, a sleek concrete tray (available from Adairs) in the bathroom or kitchen will add a modern element to your home this autumn.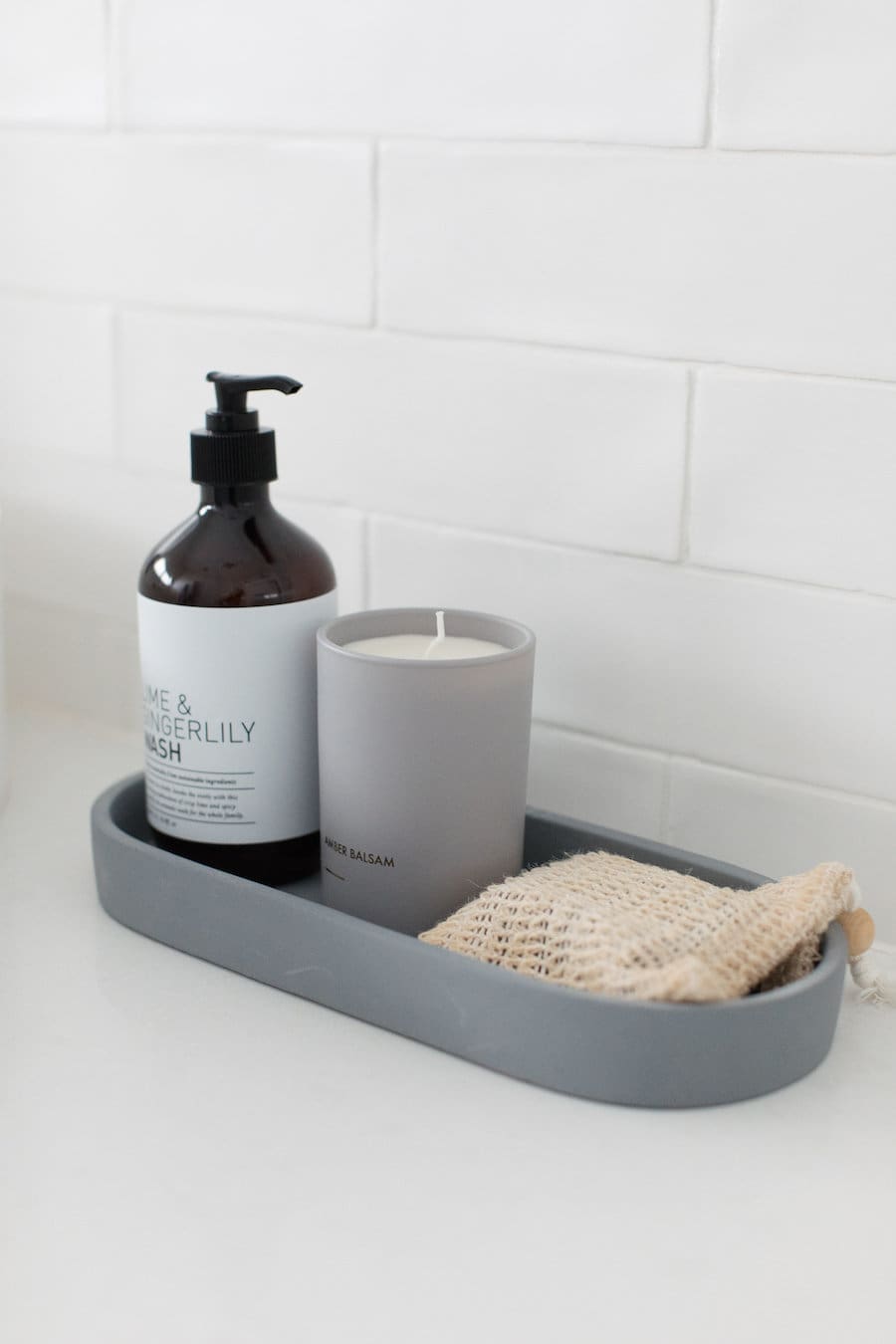 Vintage and antique pieces
The last key trend we're seeing this season is a new appreciation for vintage and antique pieces.
This stool is just one of the authentic antiques found at Provincial, and is sourced from the provinces of China. Each stool is unique and features beautiful aged timber that brings a sense of relaxed comfort.
What do you think of these Autumn 2018 interior trends? Have you found some new ideas for your home or what are you tipping as a trend for the season?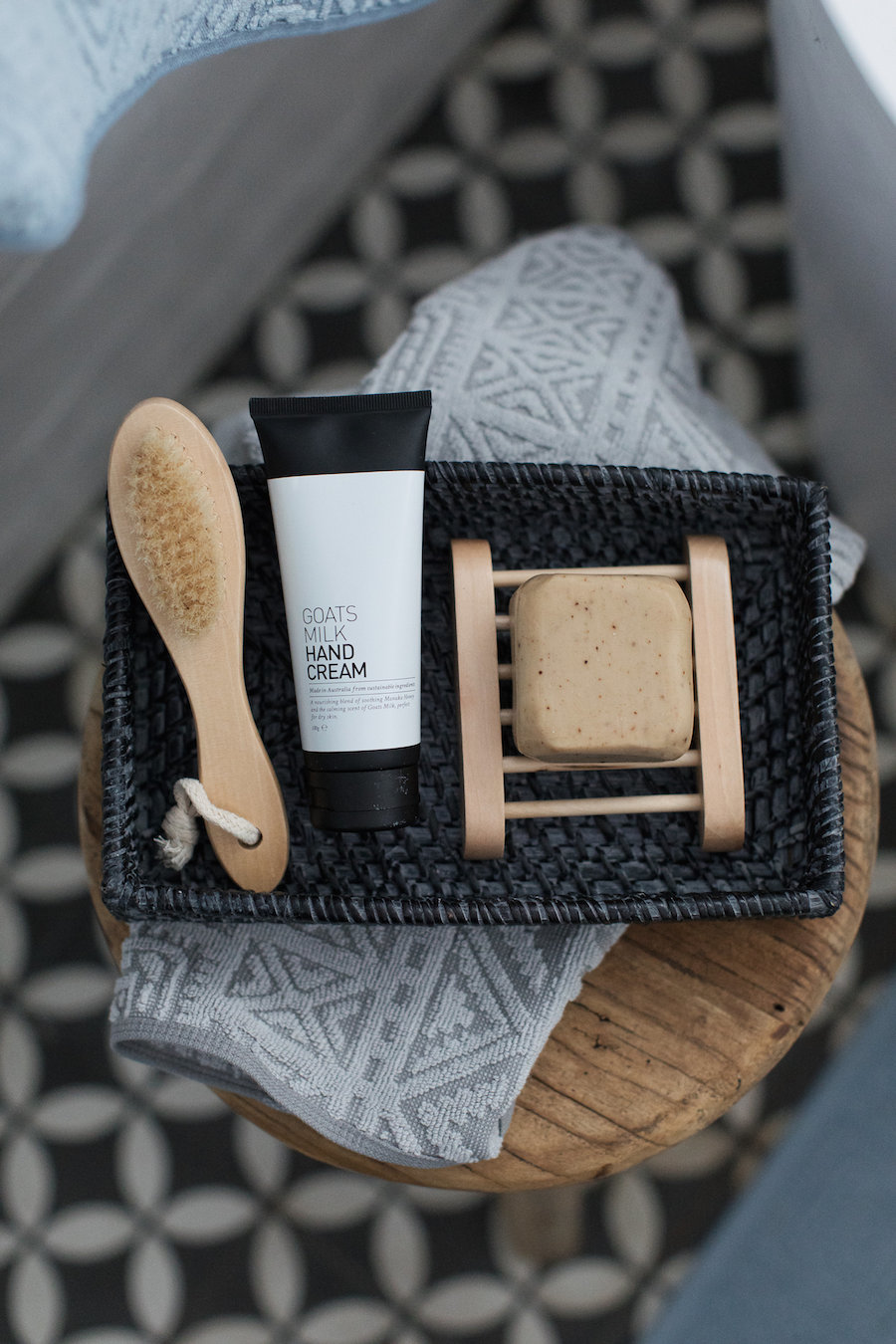 Photography by Thorson Photography