Supported by Canberra Outlet
A change of season is the perfect excuse to switch up your interior decorating — especially when there's a change from warm to cold or vice versa.
When the leaves turn yellow and the temperature drops, I love to find ways to bring those autumn vibes into the home.
Today I'm sharing five of my favourite ways to take your home from summer to autumn.
Related article: The tips and tricks to styling your coffee table with ease
Related article: Before and after: A dated living room gets a dramatic makeover with Canberra Outlet
1. Introduce a new colour palette
Colour sets a mood in our home. Each colour evokes an emotion, such as blue which is known for its calming effect or pink for its femininity.
The tone and shade of colour you use also plays a big part i.e. pastel shades versus deep, saturated hues. Darker, fuller colours offer a more intense dose of colour, whereas pastel tones are a softer way of bringing in colour.
Without a doubt, introducing a new colour palette is one of the easiest and most effective ways of saying 'Autumn is here!'.
Colours we often associate with autumn are reds, oranges and yellows as these are represented in nature. There's no denying tobacco tones are more popular than ever, rust has also returned strongly, and new this season are more olive and forest green shades.
You could select one of these colours to be an accent colour in your home by adding 3-5 pops of it across a room. For example, caramel tones are big this season and simply using a feature cushion on your sofa, a small vase on your coffee table and a pot or artwork with this colour is enough. Alternatively, you may like to develop a more complex colour palette that uses several colours, such as mainly caramel tones with a few accents of deep green.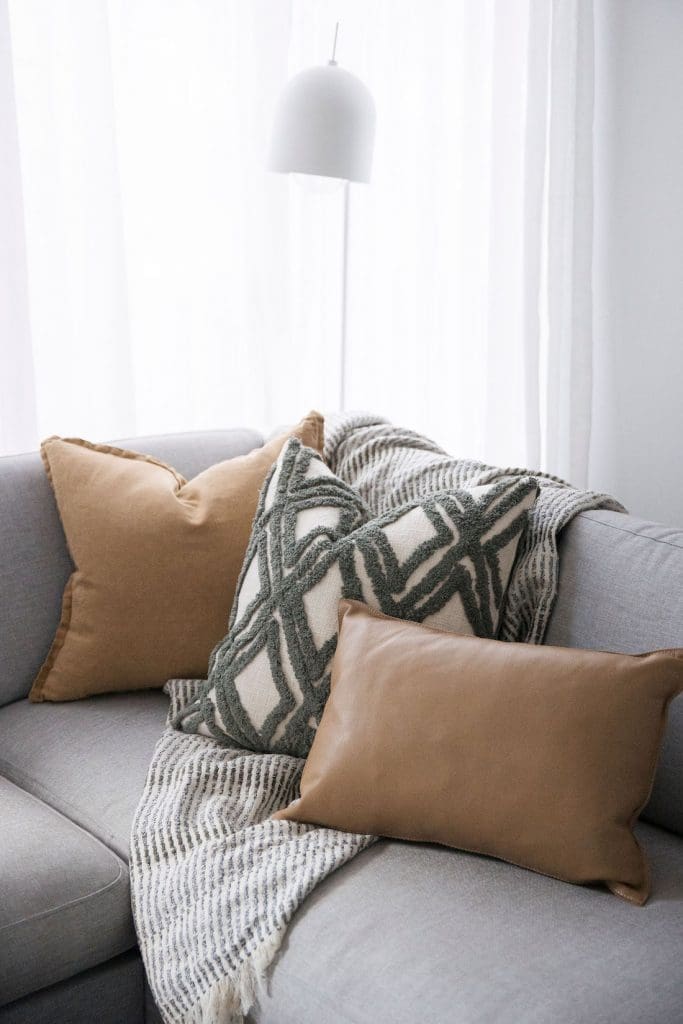 2. Add some layers
It's time to bust out your chunky knit throws, sheepskins or hides, and quilted blankets. Anything with a heavier material weight is ideal for this time of year and bonus points if it has an added texture.
Whether it's on your sofa, bed or even draped over a dining room chair, create a cosier feel by layering throws around your home.
The sight of these will warm up your interiors and when the temperature really drops, you'll be glad you've got a cosy throw within arm's reach.
If you're looking for places to shop for on-trend and affordable throws (that don't compromise on quality) my go-to stores are Adairs and Freedom. TK Maxx is also a favourite to visit as you never quite know what you'll find.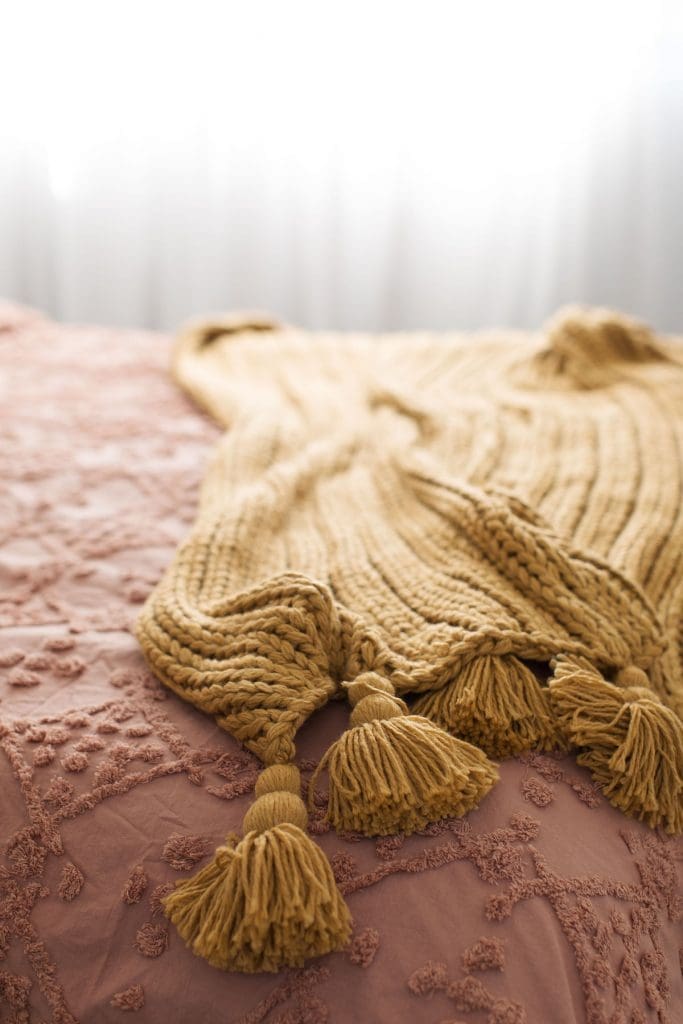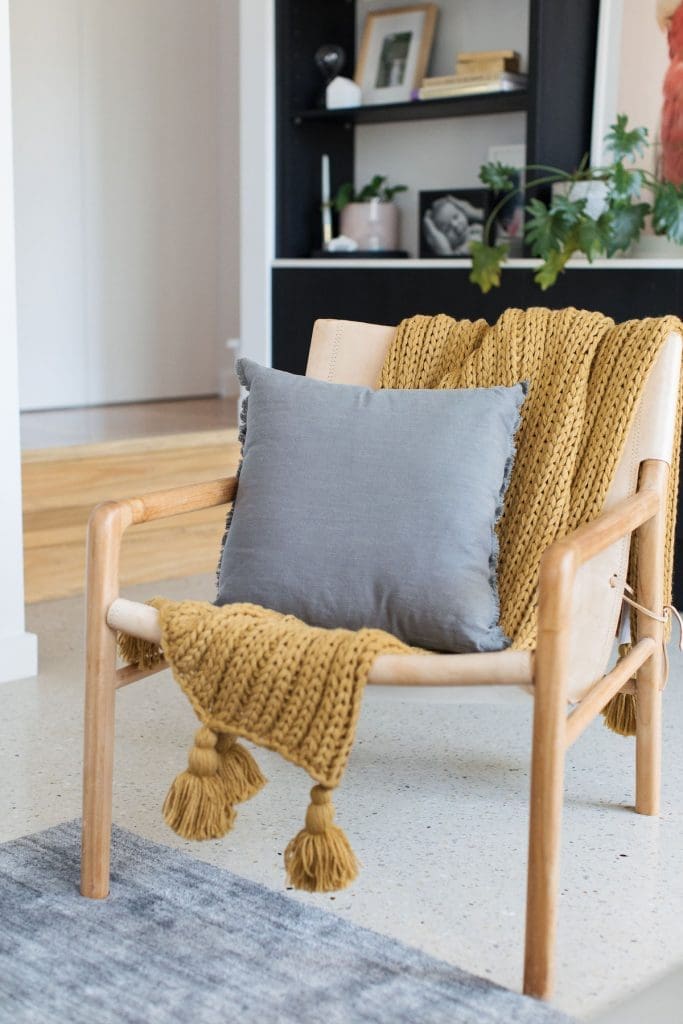 3. Swap summery scents for spicier notes
We often neglect our sense of smell in a home but it plays a big part! It's also a budget-friendly way of updating your home for the change of season.
Pack away summery scents, such as 'coconut and lime', and look for fragrances that make you think of autumn.
Personally, I love essential oil candles at this time of year, particularly anything with a sandalwood or earthy note. Comforting scents such as caramel, cinnamon or vanilla are also popular.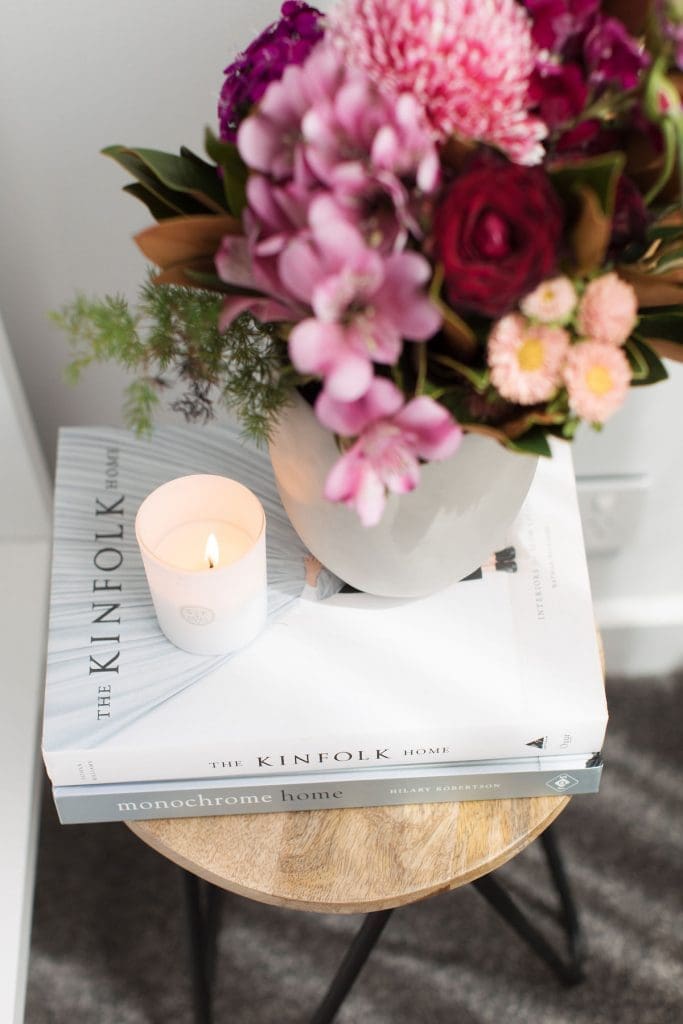 4. Embrace heavier fabrics — especially texture!
I mentioned adding layers above and another way of creating a cosier feel is with the type of fabrics you use elsewhere in your home.
Rather than standard cotton bedsheets, why not embrace something a little heavier such as a quilted pattern? I just love the tufted design detail of this quilt cover from Adairs.
You could also swap the cotton or linen cushions around your home for velvet, fur or a chunky knit. Rotating cushions when there's a change of season — and often treating myself to a new cushion or two — is another affordable way of styling your home for autumn.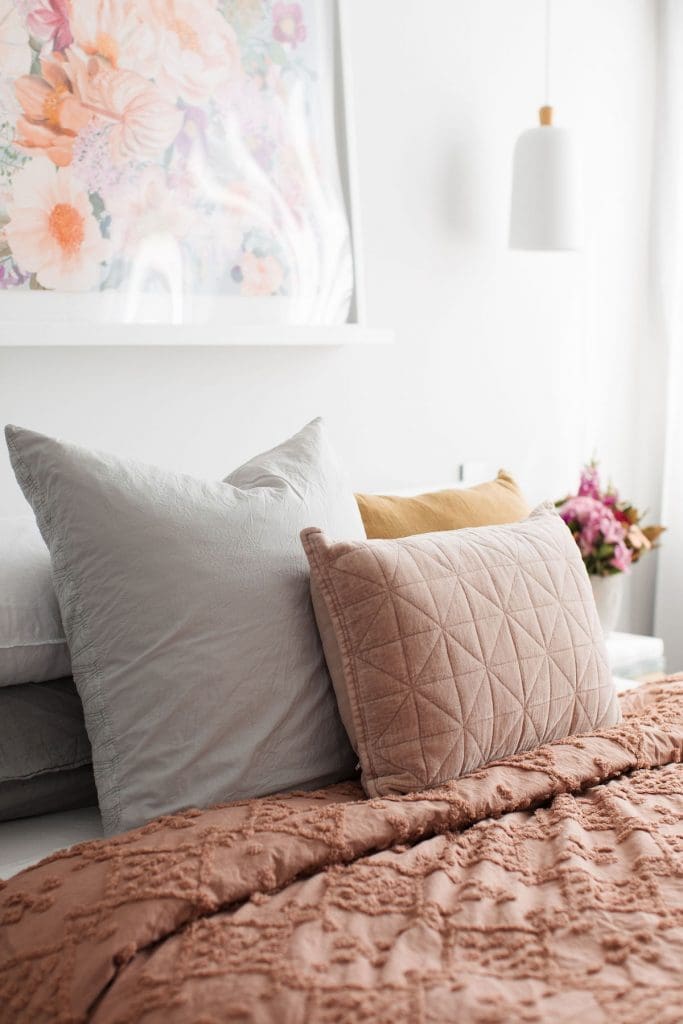 5. Look for moodier lighting
As the days get shorter and there's less natural light coming into your home, it's time to introduce some cosy, artificial lighting.
Floor lamps and table lamps are seriously under-used and it isn't until you introduce them into your home that you realise how much more inviting this type of light is than downlights from the ceiling.
With table lamps starting from under $30 at Freedom, a fabulous range of lamps at Adairs, and an elegant range of timeless lamps at Provincial (like the one I used below), there's plenty of choice available at Canberra Outlet. Use 'warm' globes rather than 'cool' to avoid that clinical-like feeling.
These are the updates I make in my home to take it from summer to autumn. Do you have another way you welcome the change of season? Share it in the comments below!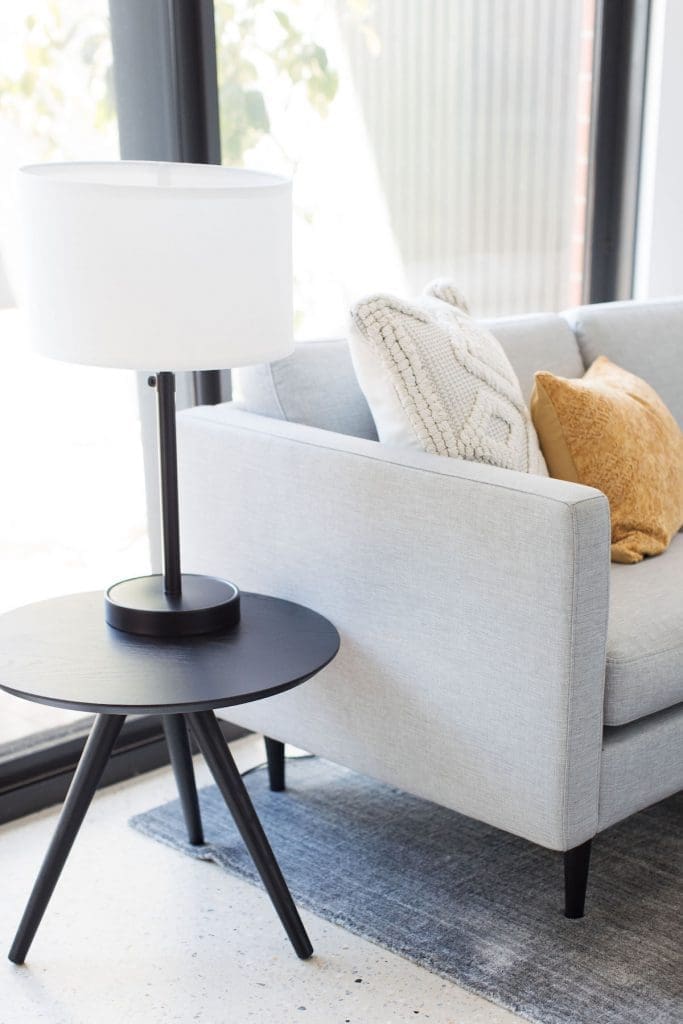 Photography by Thorson Photography
This post was originally published in March 2019 and has been updated with new imagery and information.