Supported by Canberra Outlet
I love styling your coffee table as it's a small and achievable surface area in your home to style well — and being front and centre in your living room, it achieves maximum impact!
Get inspired to create a stylish coffee table with these tips and tricks. Here's a quick video to show you how or keep reading below.
Related article: Take notes: 7 great ways to style your kitchen
Related article: How to: Style a bookshelf
Consider scale
Before buying any styling products or decorating your coffee table, consider the scale of the table and your living room as a whole.
You don't want to overcrowd your coffee table so there isn't space to rest a drink or remote. A perimeter of blank space around the table is essential and will help your styling arrangement to 'breathe'.
On the flip side, if you have a large coffee table, you can have fun with oversized items or create several stacks — it's all about balance.
Decide on a theme
All good styling starts with a plan and that includes for a small space like a coffee table.
While we're all for mixing pieces, it is a good idea to think about the overall look or feel you want to achieve — is it relaxed and natural, or more polished and luxe?
With this in mind, it will be easier for you to source pieces that you can use and you'll be happier with the end result too.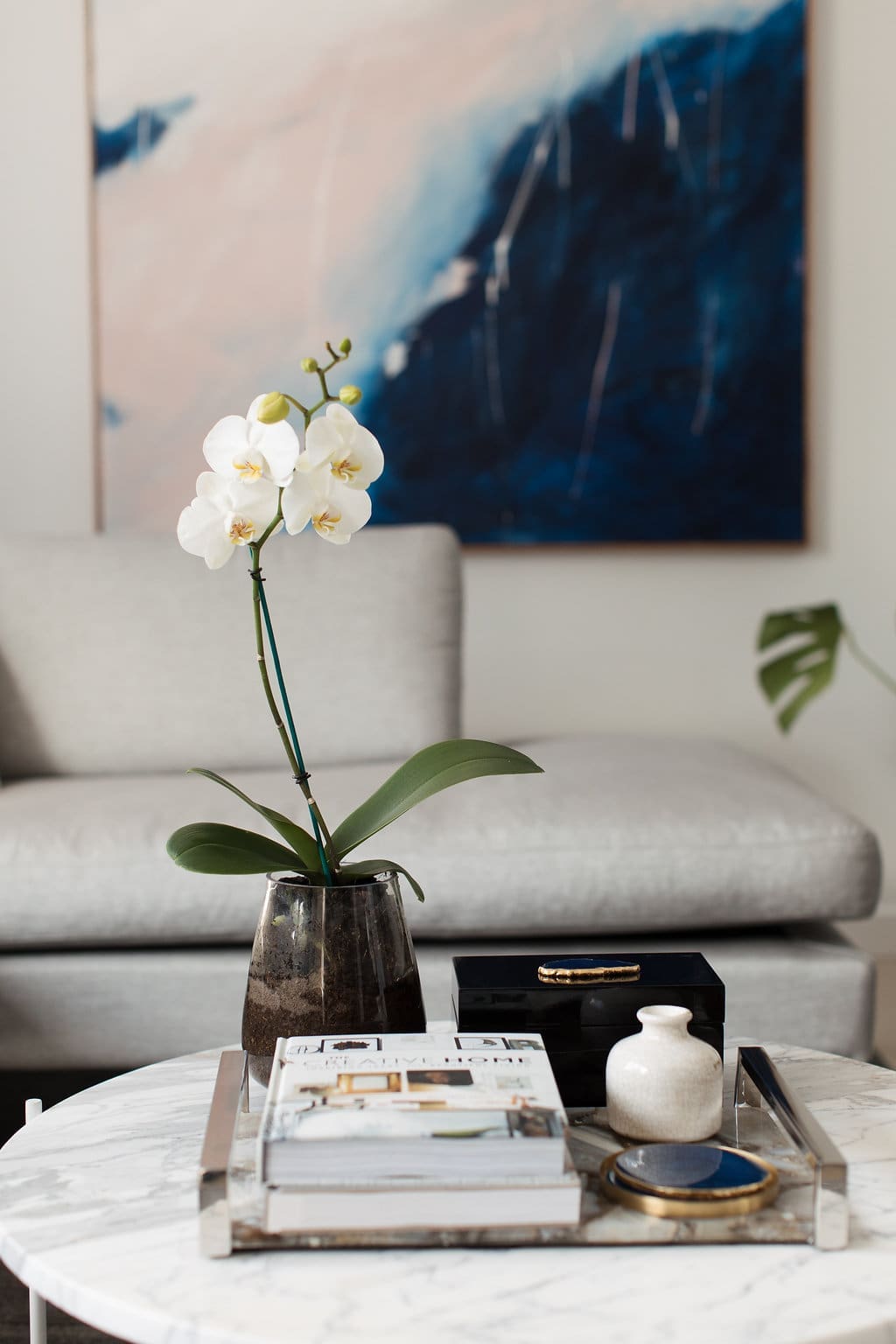 Experiment with layouts
Now the fun of styling can start!
the book stack: creating one, two, three or even four stacks of books on your coffee table. You can place some smaller decorative items, such as a sculpture or candle on one or several of these to create a more layered look
the tray: a styling must have, the tray creates a beautiful base to begin layering items and can help make a collection of objects look more anchored and as though they belong. You can find trays that add a pop of colour or a luxe element such as this agate tray from TK Maxx
indoor plants or flowers: bringing that element of life to your table, you can find a huge range of vases or pots to complement your styling. And if you don't have a green thumb, you can opt for an artificial plant for that same visual impact (such as this artificial succulent from Adairs)
bowl: another idea is to use a decorative bowl that can be a décor piece in its own right or filled with smaller objects
Most coffee table arrangements play with a few of these ideas in either a rectangular or circular formation.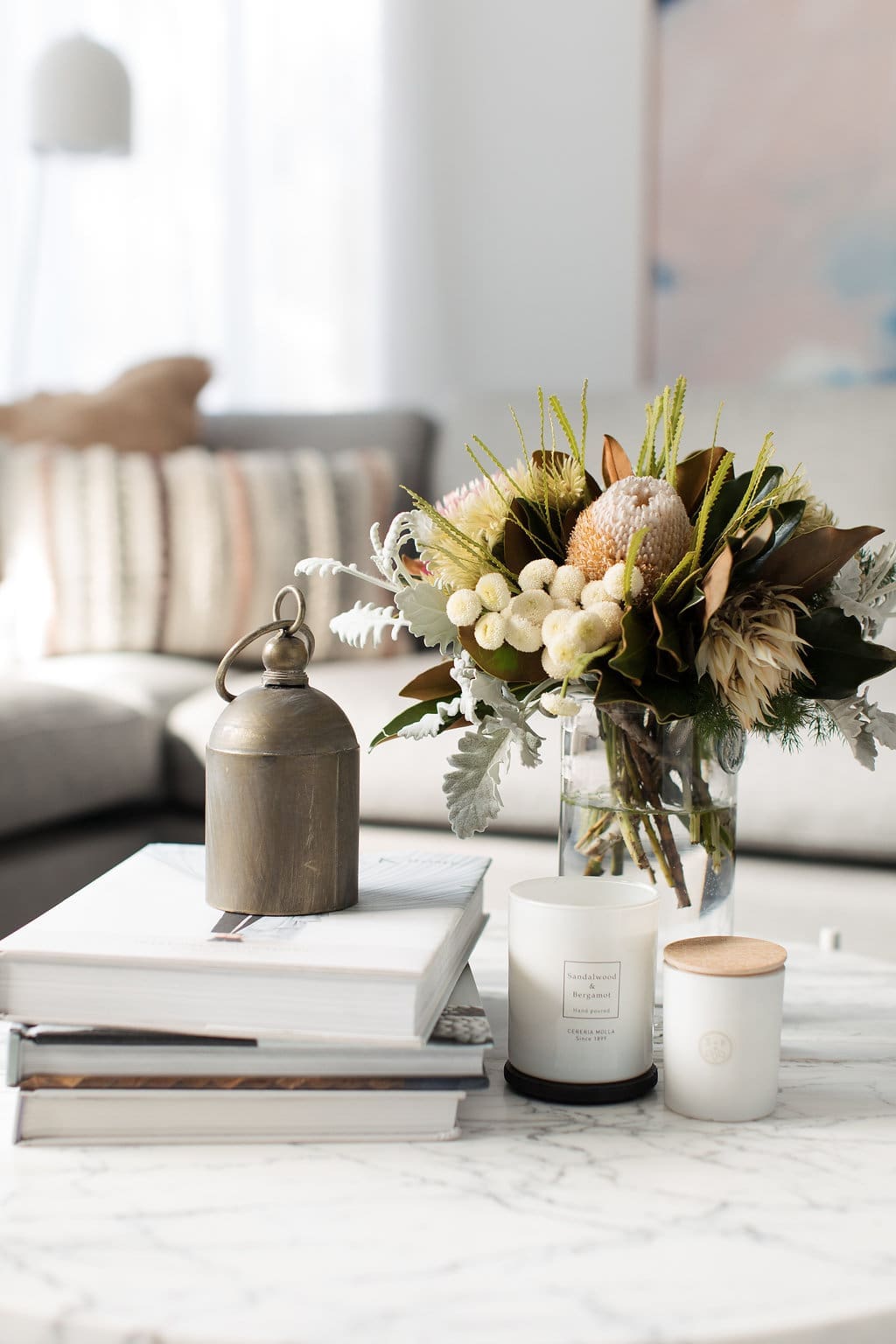 Create a collection
A small collection of items, such as a cluster of crystals, candles or small vessels, is a great styling trick that you'll see used in countless magazine shoots.
By repeating an item, it makes it look as though they are part of a group and belong — it also helps make your styling theme more obvious.
Mix textures
If you've gotten to this point and you're not happy with how your coffee table looks, you may need to mix up some of the textures.
If you've only used hard materials, such as glass or metal, your coffee table could feel a little cold and would benefit from some natural textures, such as timber or woven material.
The more you mix up the materials, the more interest your coffee table will have — just be sure you're selecting items that fit with the look and feel you want to create.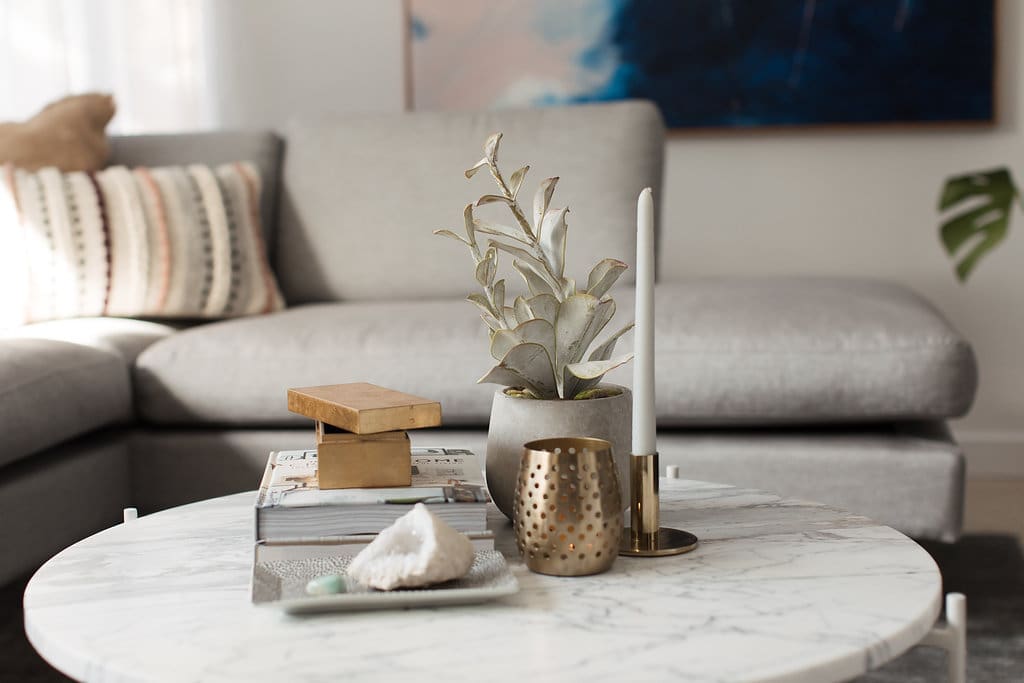 Have high and low elements
Another hot tip when styling your coffee table is to play with height and scale.
If all of the items are of a similar size or height, you may find the arrangement looks flat — literally and figuratively speaking!
It's a good idea to have at least one tall item, such as the orchid as we've used or a candlestick or sculpture, and one lower and wider piece, such as a tray or stack of books, to create an arrangement with interest.
We hope these tips on styling your coffee table help you create a winning arrangement you love with ease!
Photography by Thorson Photography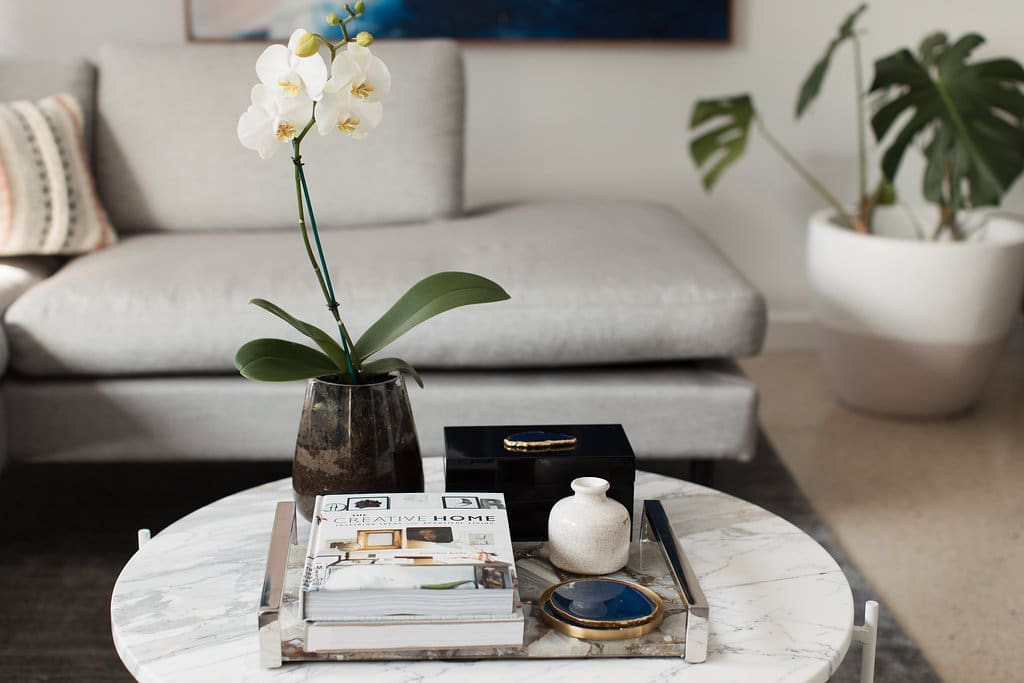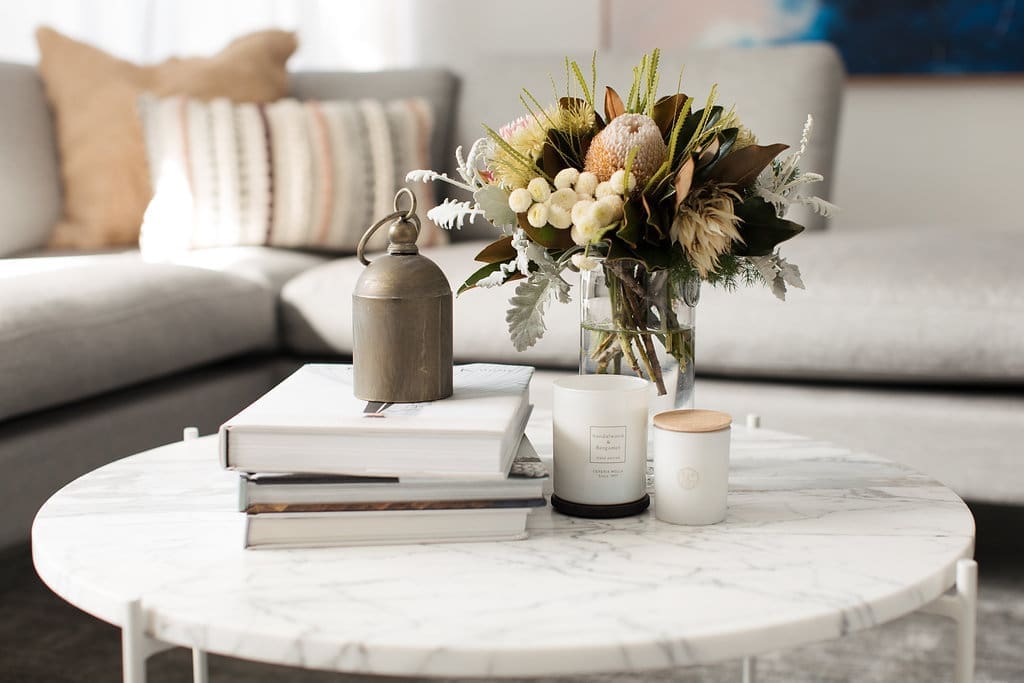 This article has been updated since it was originally published in October 2018