A big goal of ours this year is to slow down and practice more self-care. And burning incense is a great way to have a moment of mindfulness for yourself. But you can't burn incense without beautiful incense holders, now can you?!
Incense is said to help stimulate our spiritual brain, clear negative energy and deepen concentration. Get ready to zen out with our top 7 gorgeous incense holders to suit all styles and budgets.
Related article: How to make homemade room diffusers with essential oils
Related article: 7 of the best winter scent candles: Candles to make you feel cosy!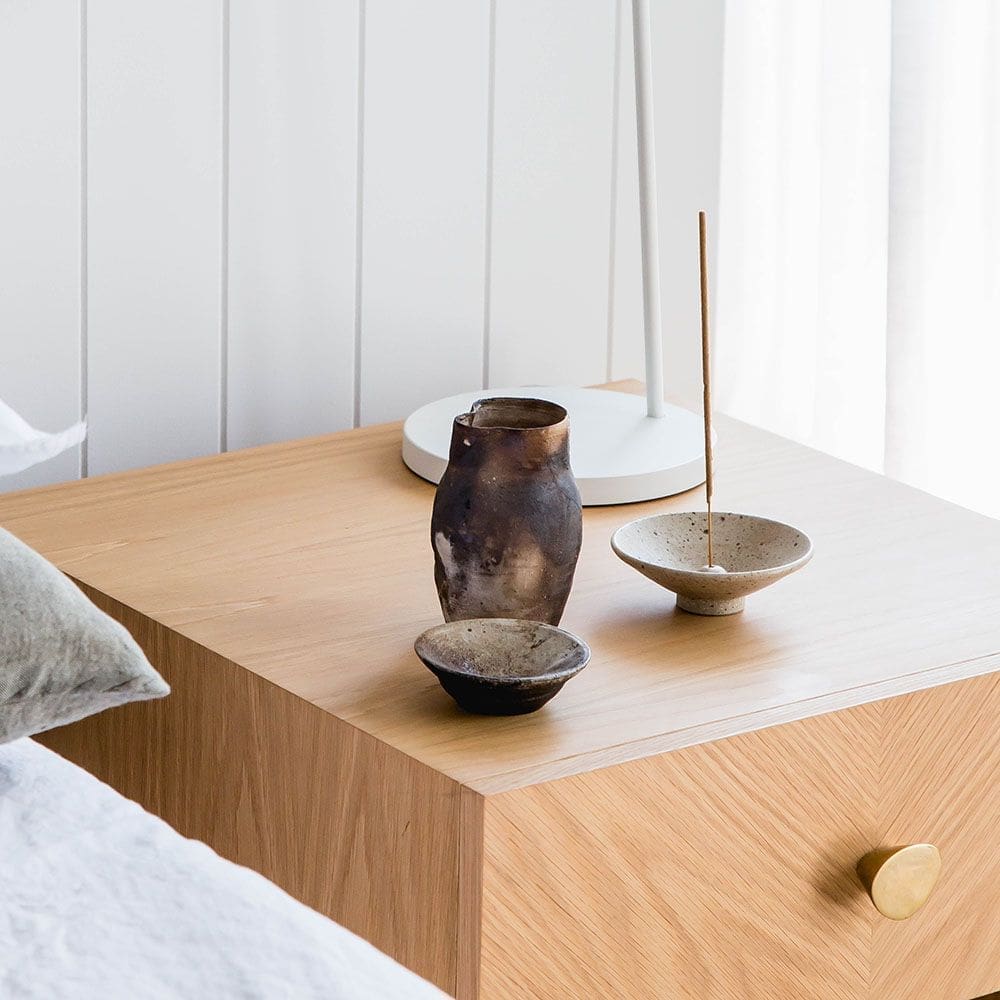 For an incense holder that will never go out of style, it's hard to go past a classic ceramic piece. Even better if it's handmade, like this speckled one we spied on Etsy.
Handmade pieces mean each one is unique and special. We adore the simplicity of this design. In fact, Gina has this very incense holder in her home.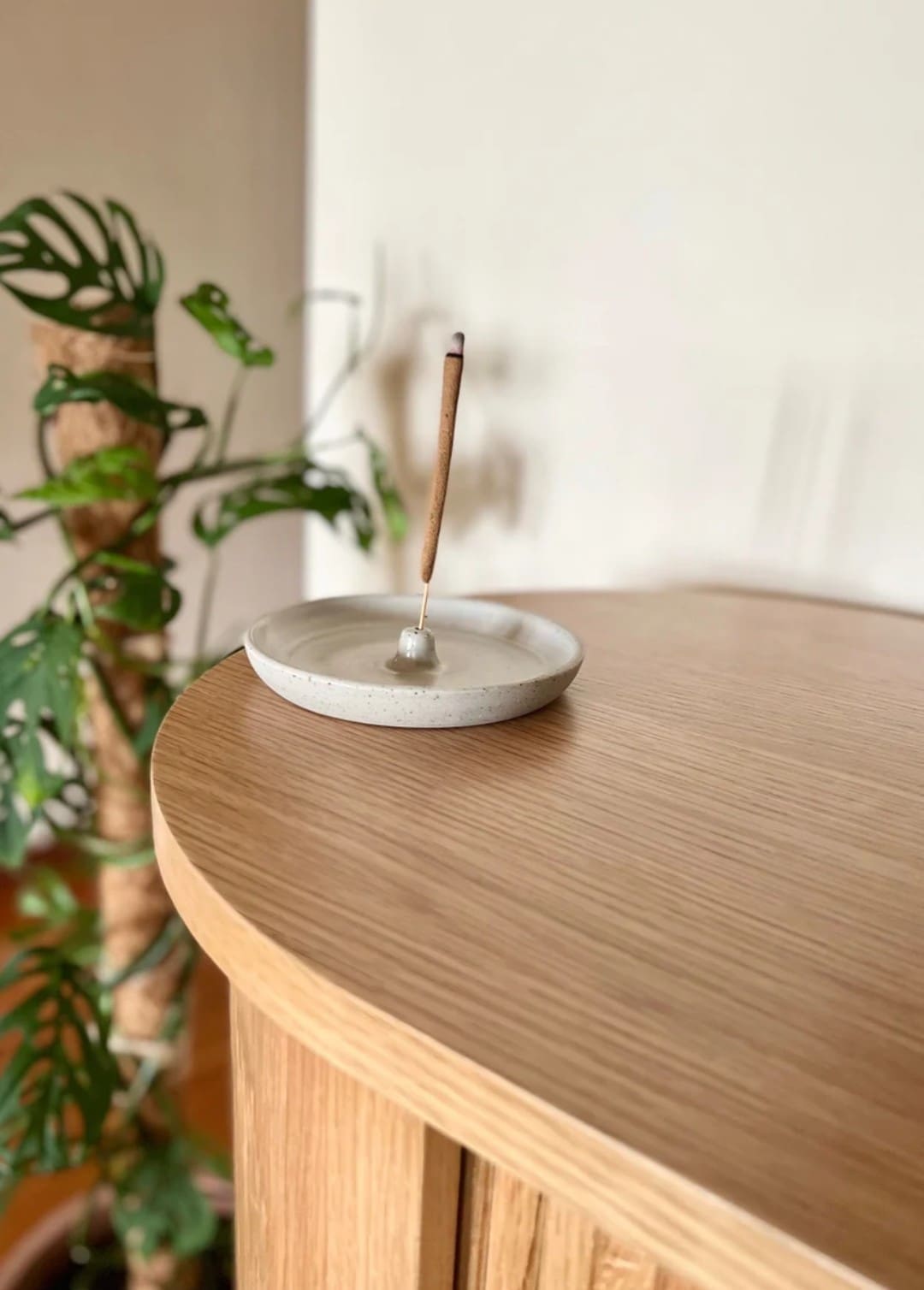 If you haven't yet discovered the incredible pieces from Maison Balzac, prepare to fall in love. We certainly did with their delicate collection of handblown glass incense holders.
Available in a range of different colours (we adore the white or amber glass) these glass pebbles are decor pieces in their own right.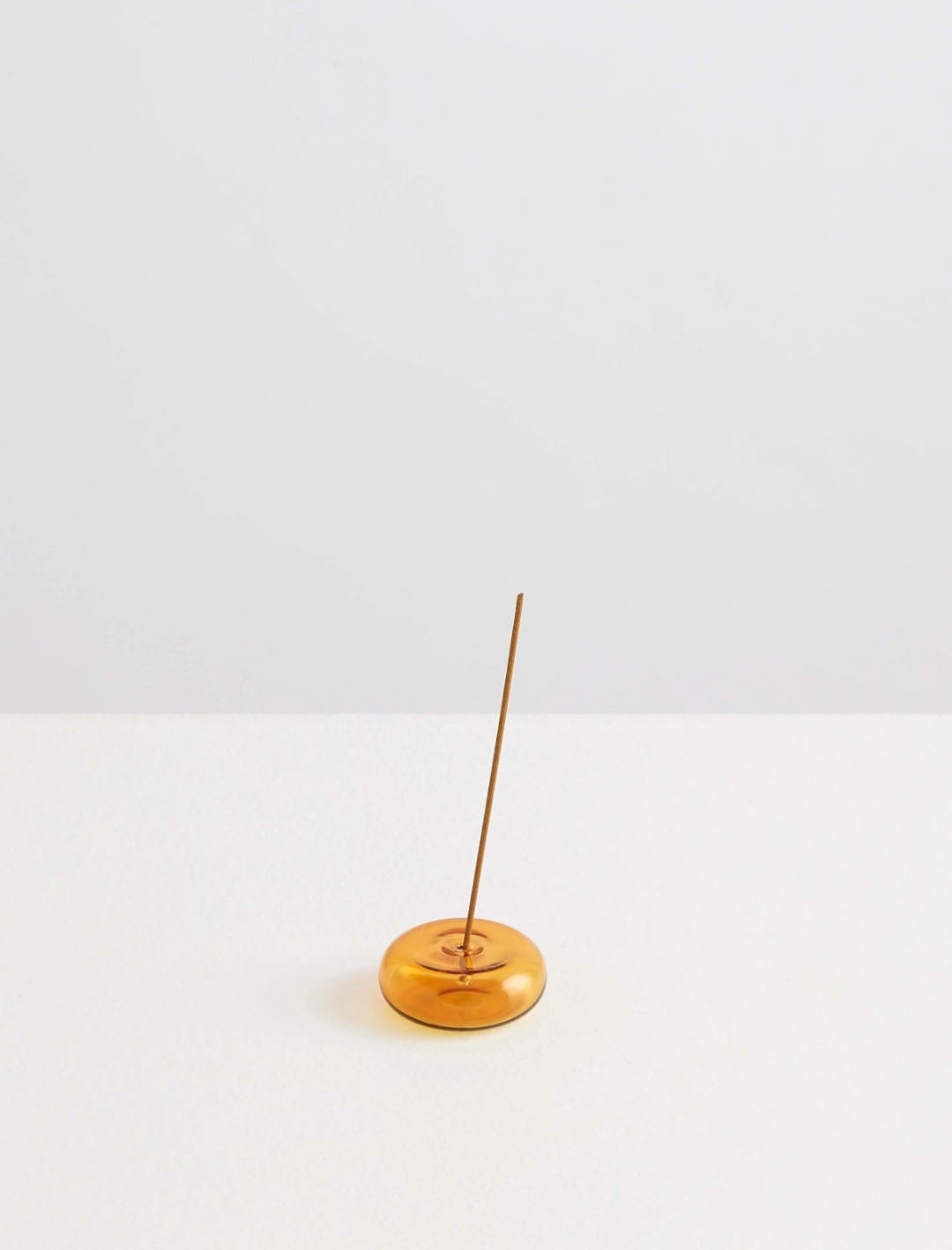 What we love most about researching these types of articles for you is that we discover so many hidden gems ourselves. Who knew you could buy such gorgeous incense holders on The Iconic?! Like this little stunner.
Its sleek, cylindrical design just oozes sophistication and also acts as a catcher for the incense ash. Sexy and practical — our favourite combo 😉 The incense holder is also removable, making it a versatile decor piece for the home.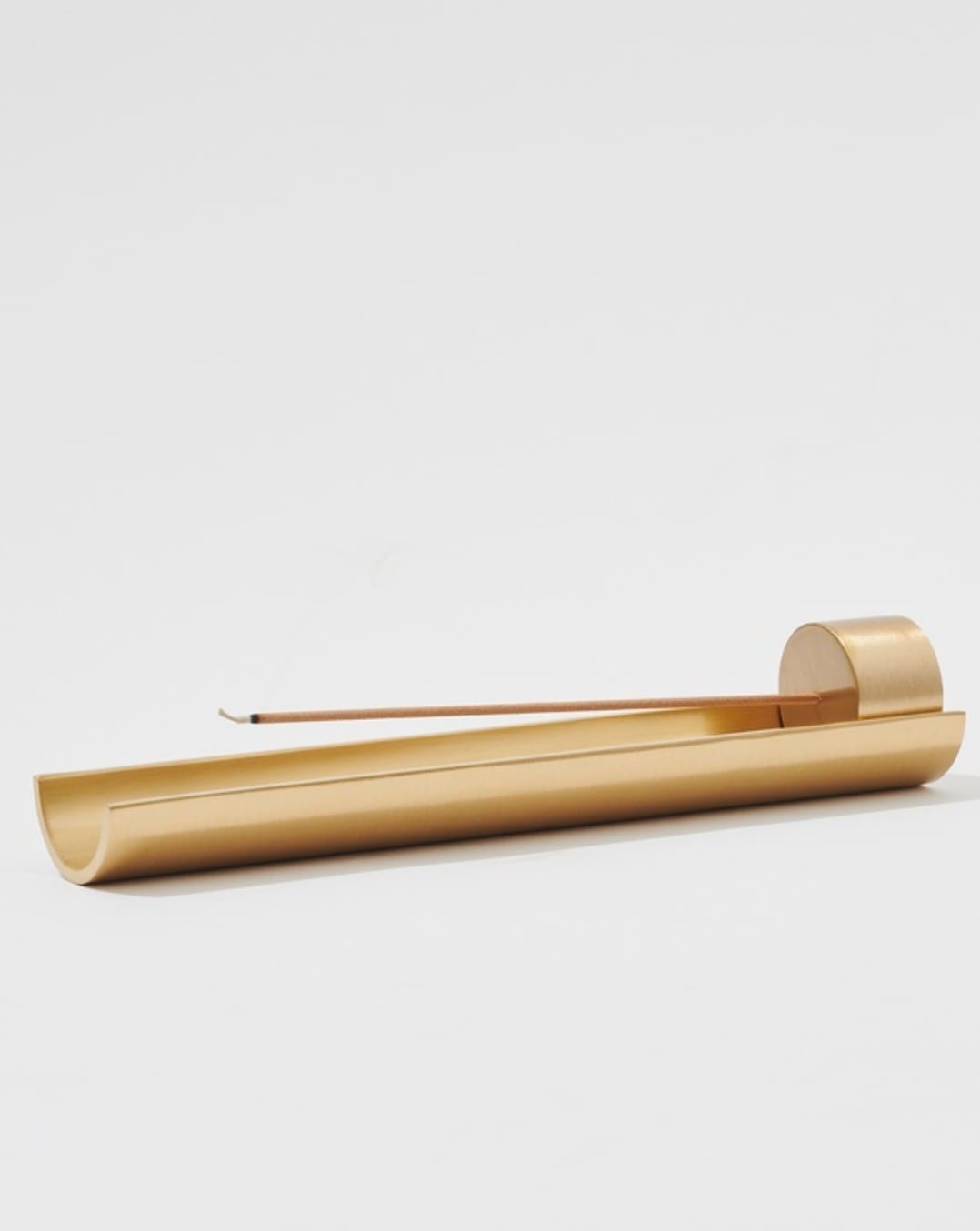 For more of a modern retro vibe, we couldn't go past the fun design from Lightly on Aura Home. The burnt rust colour is our pick, but it also comes in a neutral sand colour, or gorgeous brass.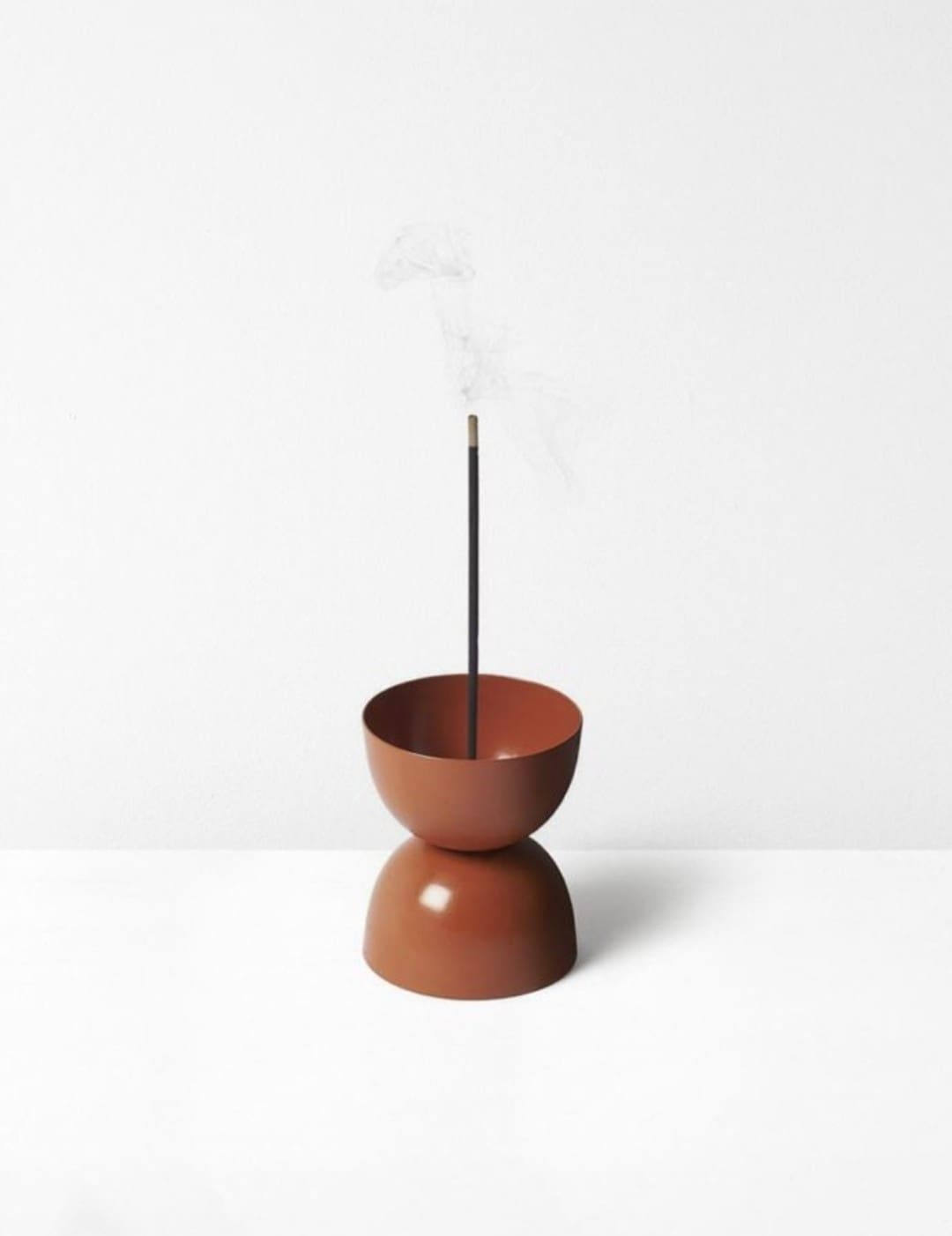 For a classic style with a bit of a twist (or should we say 'wave') we love this unique handmade incense holder from a local ceramicist we discovered on Etsy. This style of incense burner will also catch the ash as it falls so it's beautiful and functional.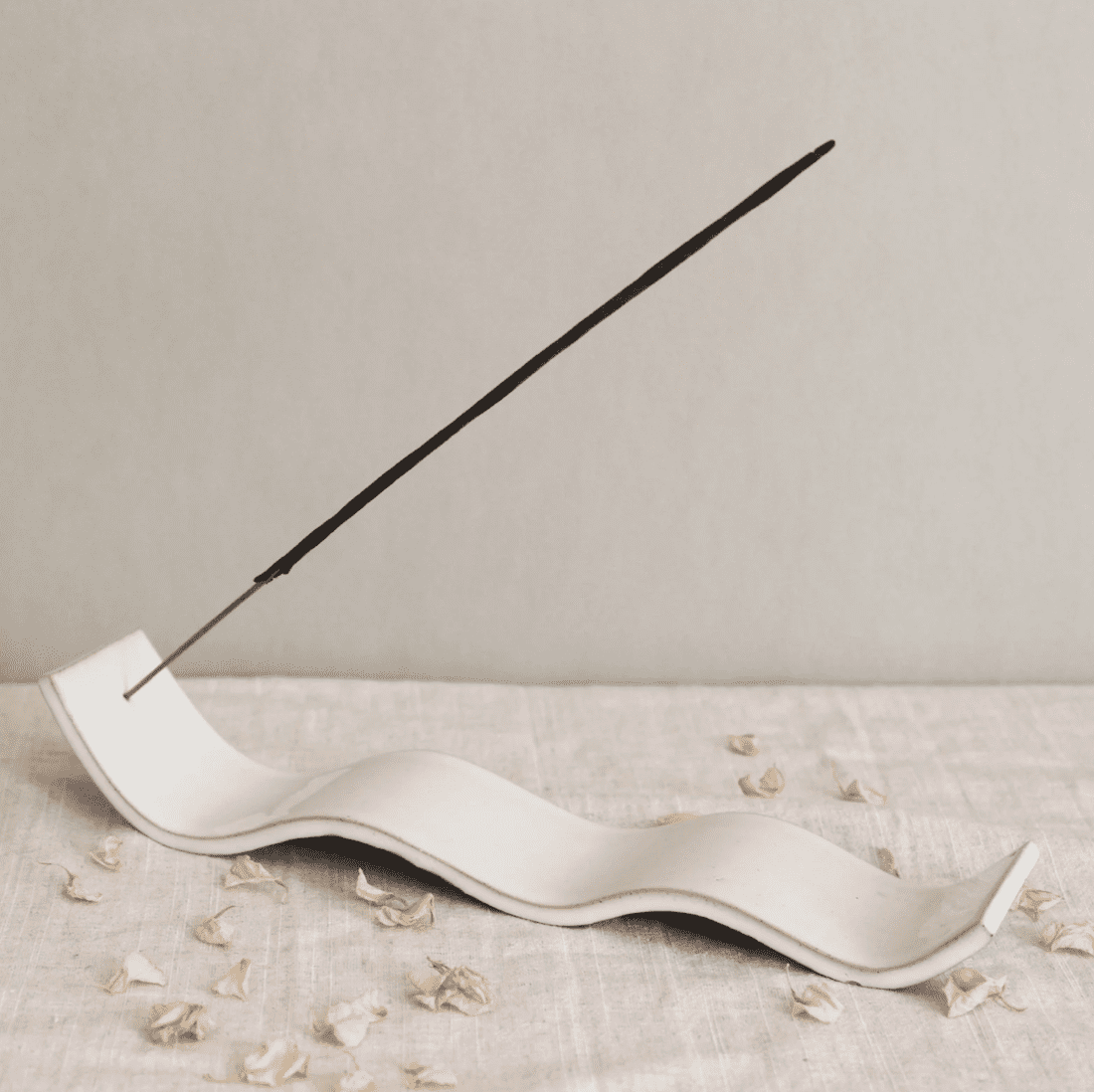 The Maho Sensory brass and Green Aventurine crystal incense holder set our hearts a flutter. It combines two of our favourite things… crystals and incense. The minimalist design features brass plate and crystal holder and is just too beautiful for words.
Excuse us a moment while we 'add to cart'…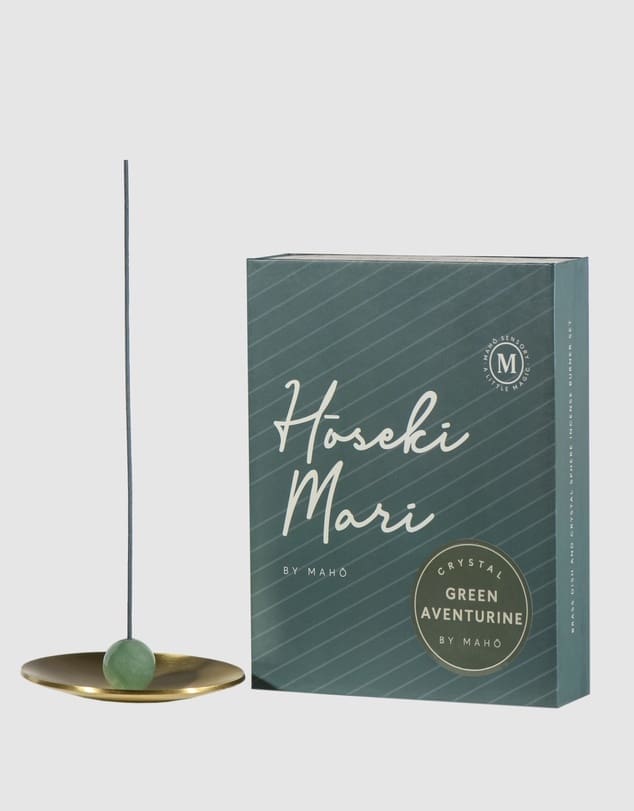 Rounding out our list of beautiful incense holders is this Japanese stunner! Hand thrown using two types of volcanic clays, every piece has a unique swirling, marbling effect. Just note, these one-of-a-kind incense holders are designed for Japanese incense (with a smaller hole).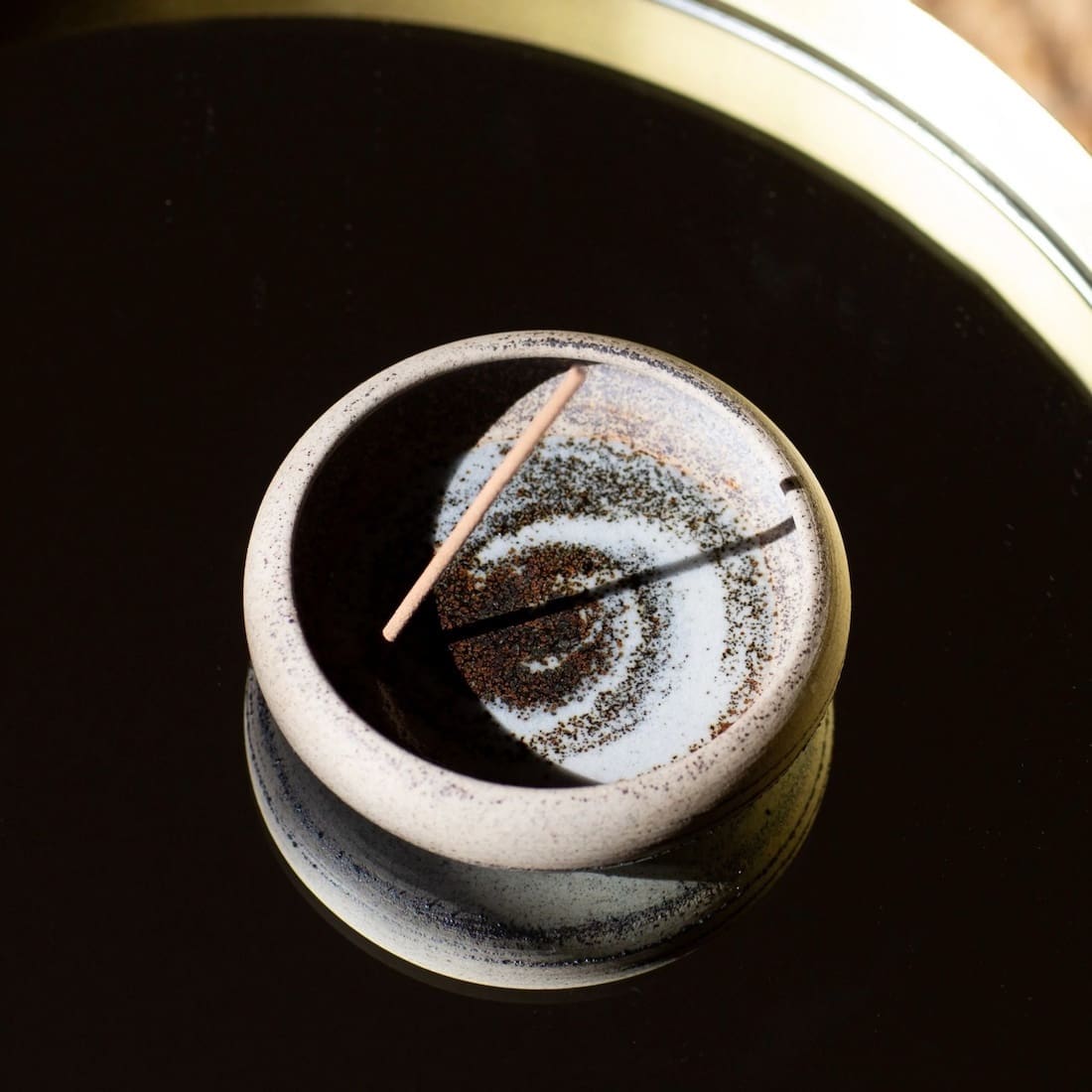 Have we inspired you to begin a new mindfulness ritual with incense?! Or perhaps you've found another incense holder you think we should add to our list. Chat with us in the comment section below!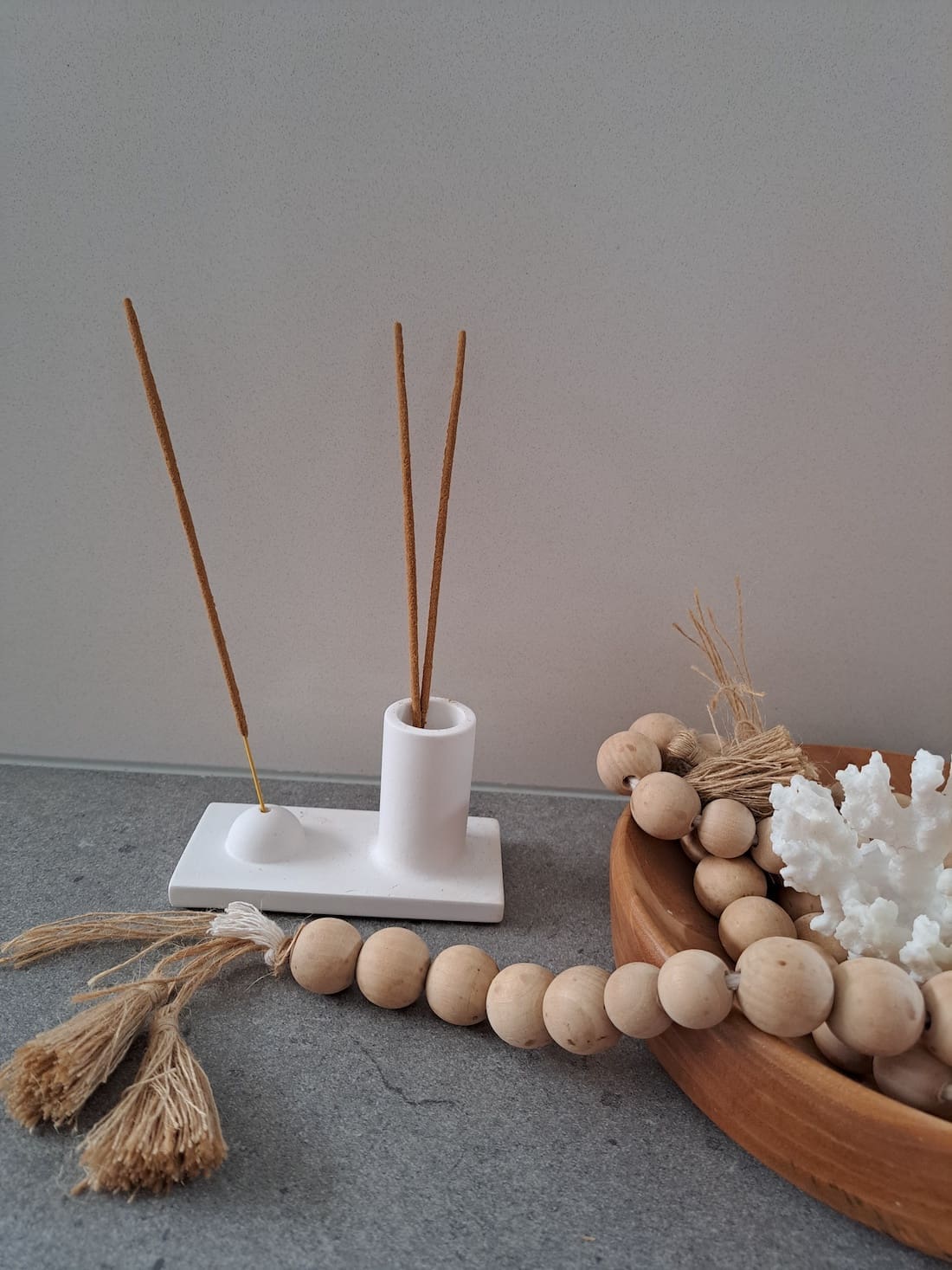 Disclaimer: Prices are accurate at time of publishing. This post contains affiliate links. This means that when you click on a link and purchase something from that site, we may make a small commission at no extra cost to you.