Today we chatted with Bec Douros — a favourite of ours from The Block Skyhigh.
Fitting time into this busy lady's schedule — between her styling clients, own house build and new ambassadorship with Nostra Homes — wasn't easy! Bec is such a generous person that she made it work, even if it was as she made her way through airport security!
Related article: Check out all the latest Block room reveals
Related article: Alisa and Lysandra launch al.ive body: Their journey from police force to The Block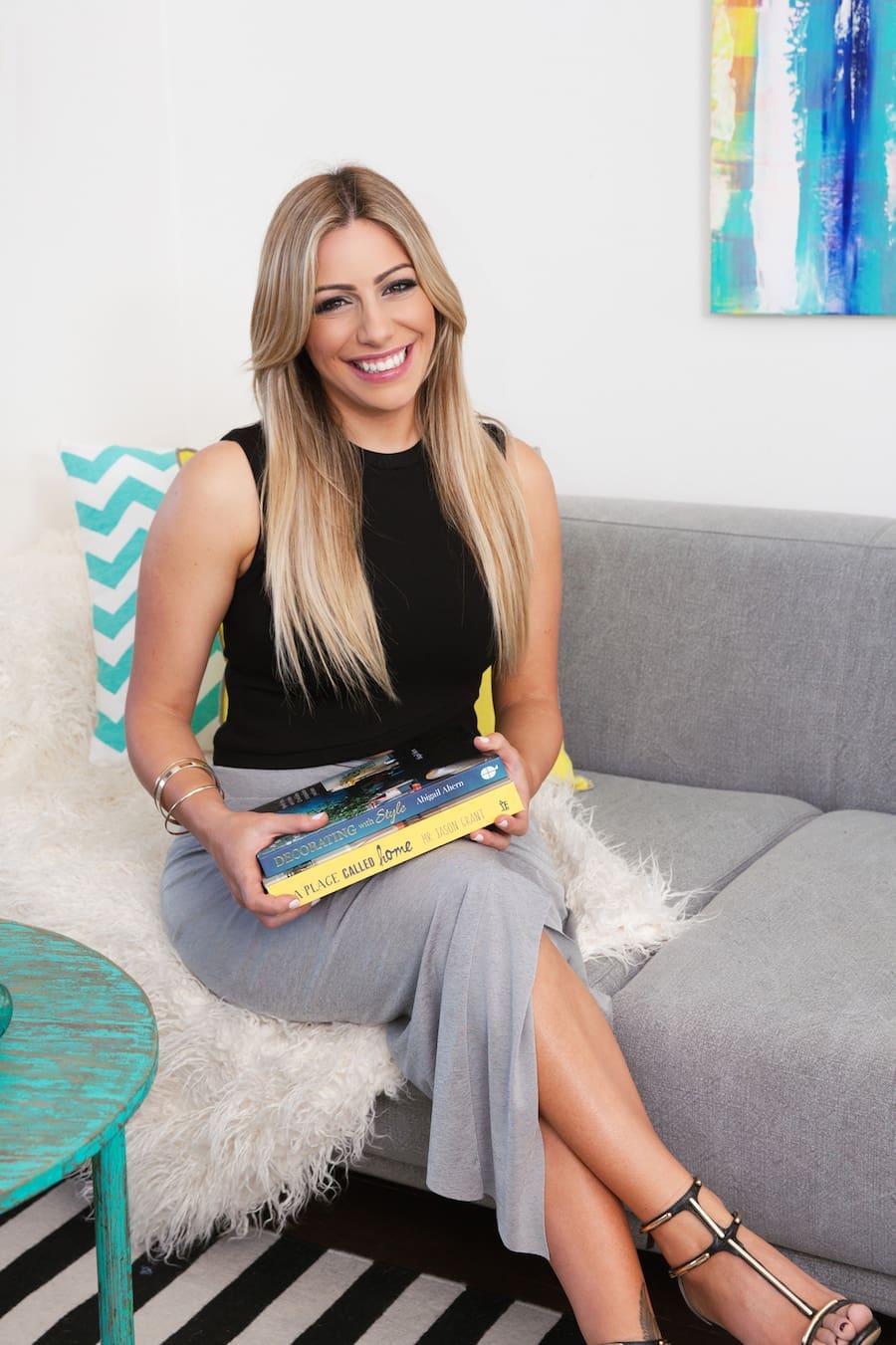 It's hard to believe The Block Skyhigh was just last year. How did you find the experience of being on the Block?
"Being on the show is really stressful and a full-on experience. You have to come up with designs and finish rooms so quickly!
"George and I grew so much from the experience. Our design style evolved and it sparked a passion for design in us that we've continued to pursue."
Talking of pursuing a design career, you are currently completing an Interior Design and Styling course through the Institute of Home Staging. Has that course influenced your style at all?
"My style is still the same but I've learnt how to adapt to what clients want.
"It's also been great to learn more about scale, balance and other technicalities that help when you're faced with a small or difficult space.
"Many of my clients have had a very small space and the course has given me the skills to overcome those challenges."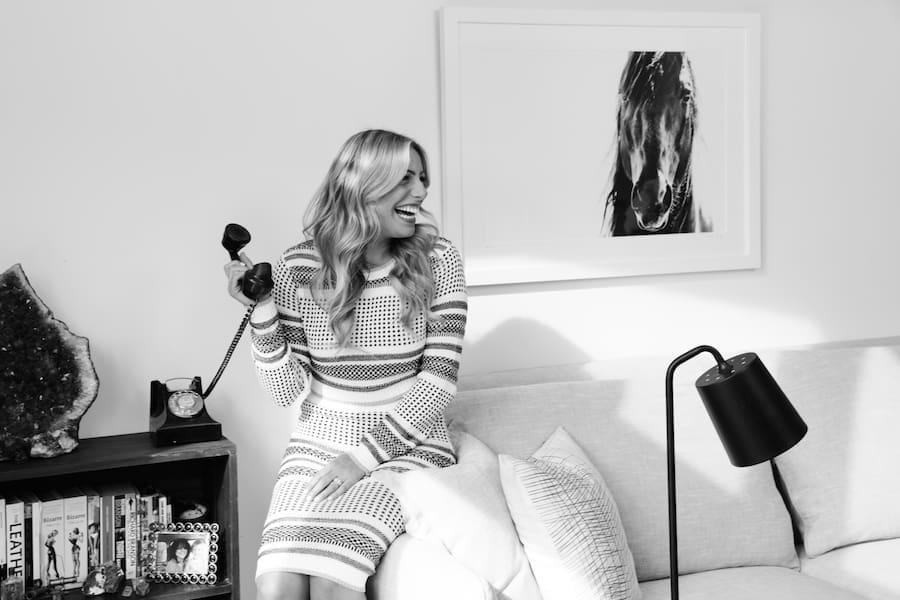 We bet the course has also come in useful with your own home build, how is that project going?
"George and I have been designing the house for two years!
"Doing the course and also being on the Block has definitely helped, especially with fit outs and managing trades."
You have shared some progress updates of your build on your blog Bec Marks the Spot but it still appears to be very much in the construction stage. How is the build progressing?
"We have released a few sneak peeks but I want to wait until the build is complete and the rooms are fully dressed before sharing it on my blog."
What about letting us in on your colour palette or styling?
"There are lots of little features of metallics. We've kept the colour palette simple with natural tones and we'll add colour with the dressings. That way it's more timeless and will be easier for us to update," says Bec.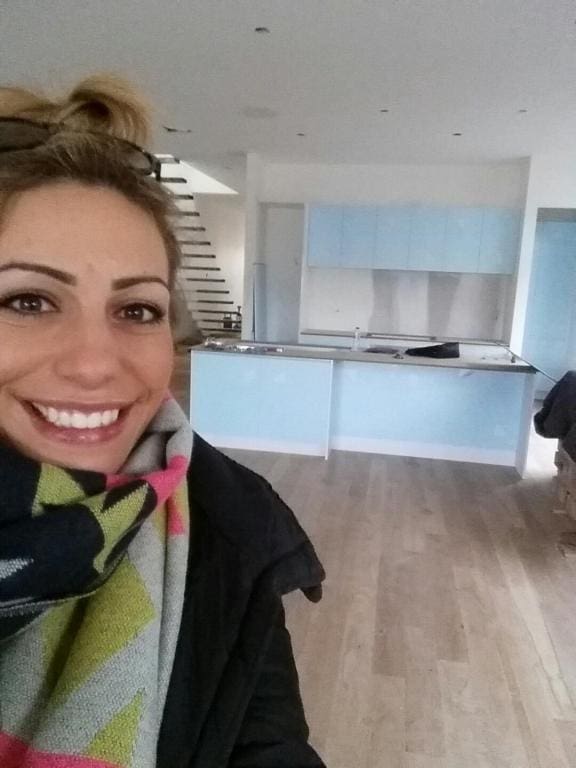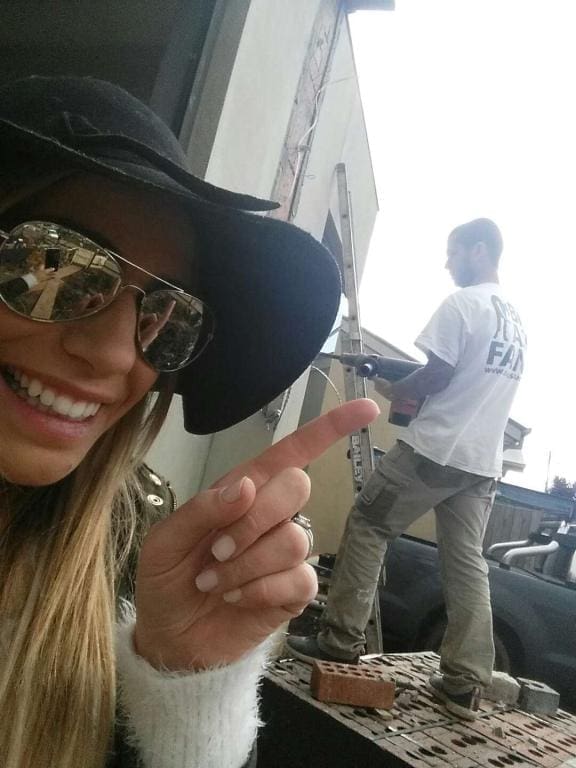 Is there a design trend you're absolutely loving right now?
"Concrete and timber at the moment to be honest… paired together."
And are there any products you can't get enough of?
"I am a little bit obsessed with those little concrete pots and cactus. They look really cool painted with brass or copper. Actually brass and copper are also a big trend at the moment."
(Sounds like Bec would be a fan of our DIY concrete planter story!)
You recently signed up as an ambassador for Nostra Homes, how did that come about?
"They approached George and I to become ambassadors.
"We looked into them and loved what they're about so we signed up as their first ambassadors."
Nostra Homes are actively involved with a range of charities including Cancer Council Victoria and for every new home purchased they donate $100 to the charity of the homebuyer's choice.
"They are a growing business and we're so happy to help them with their journey.
"We've got lots of really exciting things planned for next year but we can't say too much about that yet — just keep an eye out!"
Thanks so much Bec for giving us an update on all your exciting plans! We'll let you go catch your flight and look forward to following the progress of all these activities over the coming months.
You can check out Bec's interior design practice nectaar for all her latest projects and more info on her styling services.