Concrete planters are all over Instagram and in boutique homeware stores. Today we're going to show how easy it is to make these yourself at home.
Add a burst of colour to your desk or kitchen window with a DIY concrete planter!
Related article: How to grow succulents
Related article: Kmart hack: DIY concrete side table
Items you will need:
One cup cement
Once cup sand
Quarter cup water
Bucket and stirrer
Large and a small plastic bottles/containers (try a range of shapes and sizes to see what you like best)
Paint to decorate (we used Haymes Evan's Delight and Gold Dabs)
Paint brush
Succulent clippings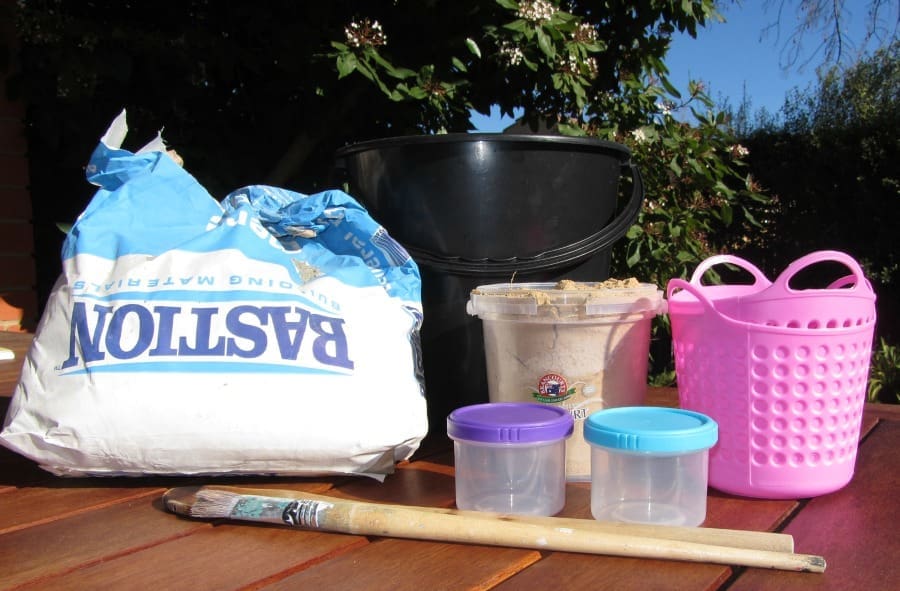 Steps:
1. Mix up the concrete using one cup cement, one cup sand and quarter cup water. Stir until you have a smooth consistency (like cake batter).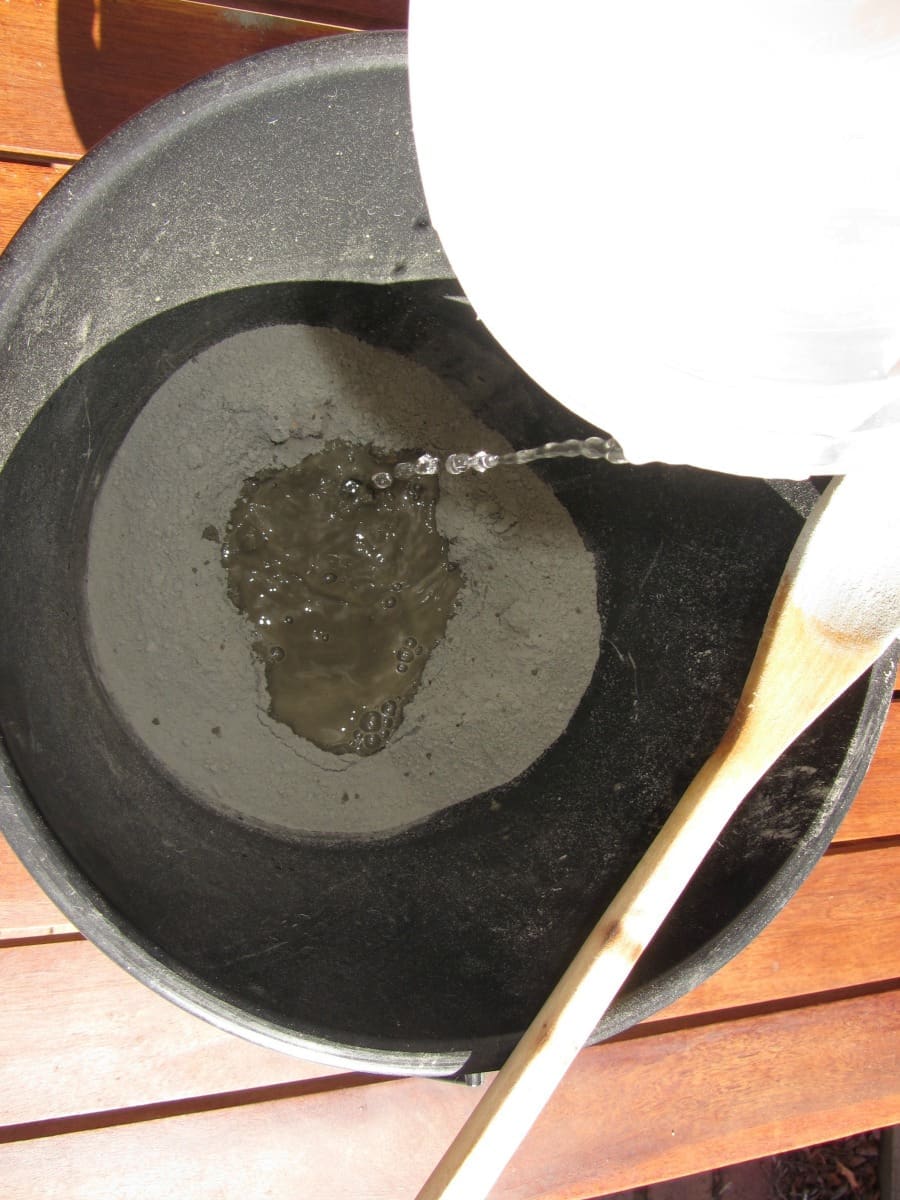 2. Pour the concrete into the larger plastic mould (we used an old yoghurt container) and then tap the bottom of the container onto a hard surface until no more bubbles appear on the surface.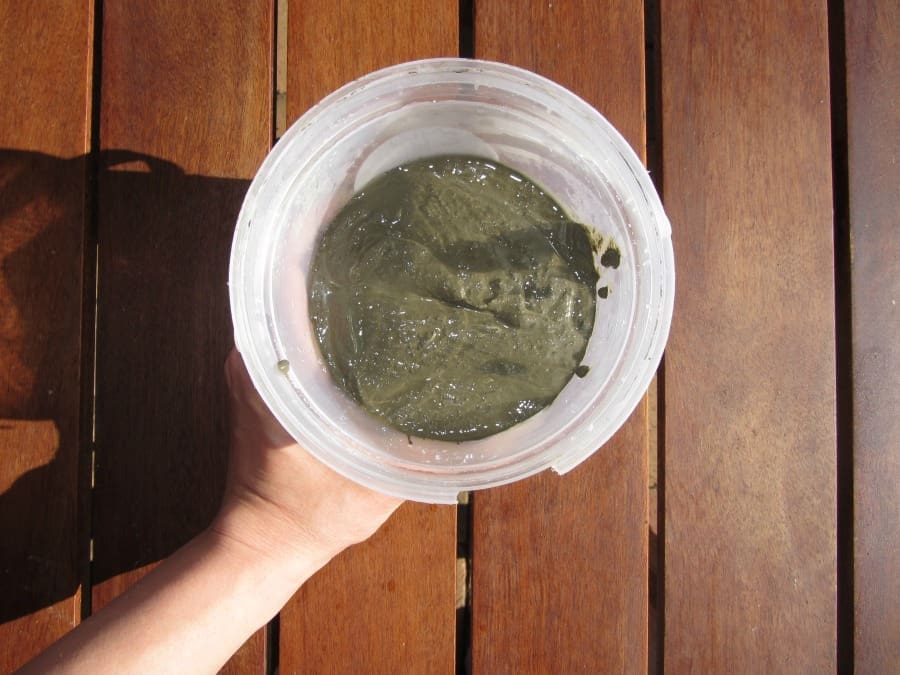 3. Press the smaller plastic container into the concrete but not all the way to the bottom (we like to place it off centre to add interest). You may need to weigh the smaller container down with some pebbles to stop it rising out of the concrete.
4. Wait 24 hours for the concrete to set. This is important! We got impatient and tried to take the moulds out early and they crumbled.
5. Once the concrete has set hard, carefully tap it out of the mould.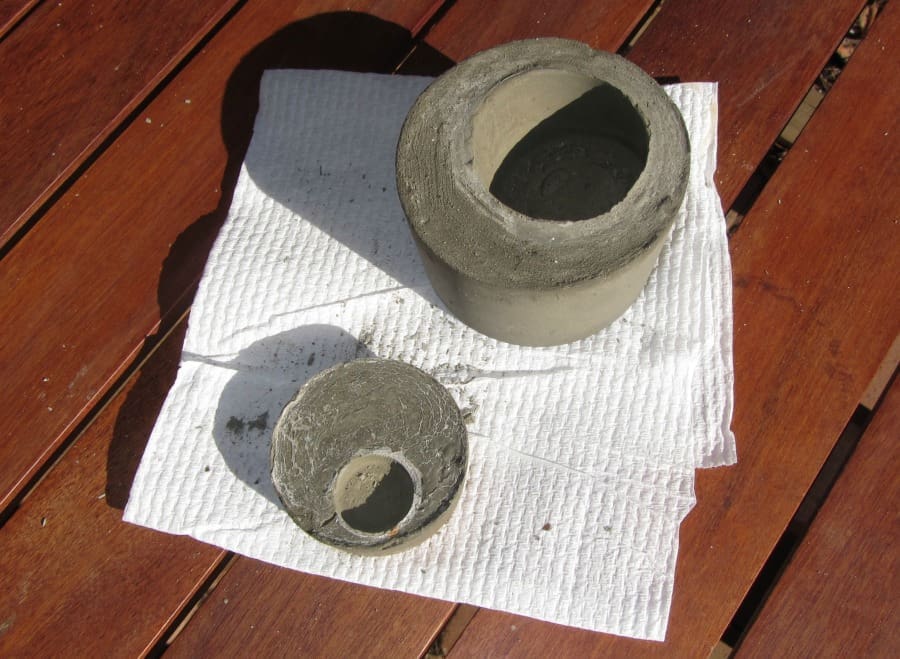 6. You can lightly sand or brush (with a dry paint brush) the pots to gently remove any imperfections.
7. Paint or decorate the pot and then fill the hole with soil and plant your favourite succulent clipping.
It's that easy! We'd love to see photos of your concrete planters. Tag @stylecuratorau when you post them online.
PS – you may like to also check out this article about how to grow succulents!