If you've read the About Us page, you'd know we're massive Block fans!
In particular, Alisa and Lysandra really inspired Gina's dream of launching STYLE CURATOR. Today, she got the chance to chat with the twins.
It's such an honour to be talking with you today! Since The Block Sky High in 2013, I've been watching your journey closely.
You came onto the show as crime-fighting police officers from South Australia and have now carved out a career for yourselves in the interior design industry. Can you tell us about that journey?
"After watching The Block 2012 season finale we made a decision to apply for the show. We had a strong gut feeling that we'd be selected and ultimately win too," said Lysandra.
"The Block was the perfect environment for us to explore our creativity and learn from the best," said Alisa.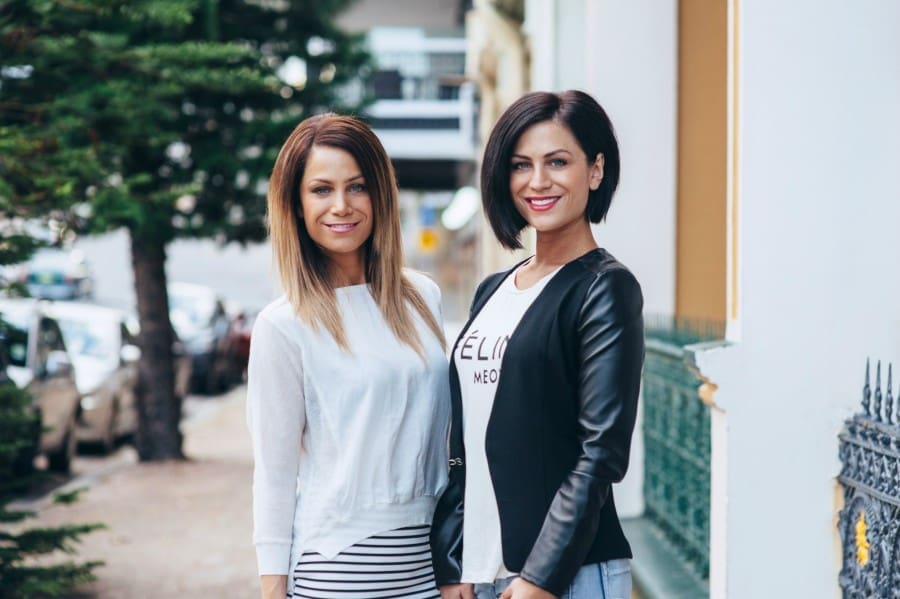 "Even though it was tough (and I think everyone saw that!) it was such a rewarding experience. We received so much positive feedback from our fans and the judges; it affirmed we could make a career for ourselves in the design industry. After the show finished, we turned in our police badges and haven't looked back."
Speaking of making a career in the design industry, you recently launched your own online homewares store – Alisa & Lysandra Collections – talk to us about that.
Launching Alisa & Lysandra Collections was a dream come true for both of us!
"It's the starting point for our new adventure and career path in interior design."
"One of the most frustrating things about being on The Block was having to race all over town to lots of different stores, trying to find the pieces we needed to furnish our rooms," said Lysandra.
"Alisa & Lysandra Collections is a one-stop shop for everything you'll need to deck out your space with style."
Their online shop is growing each fortnight and stocks furniture, artwork, lighting, kitchen accessories and decorative pieces.
You also offer design consultations. How have you found the shift from designing for yourselves to now providing design advice to others?
"We love it! It has been a change from getting our hands dirty and renovating every day but it's the area we're most passionate about," said Lysandra.
"Recently we completed a design course through the International Institute of Home Staging to strengthen our design instincts with a foundation of knowledge. It's also helped us communicate why things do or don't work and to gain practical techniques, such as creating moodboards and staging rooms, that we use in our consultations."
Alisa and Lysandra offer styling consultations, design consultations, pre-sale property styling and consultations on bespoke projects.
"It's so rewarding to consult and share our advice on styling, placement, lighting, accessories, colours, right through to advising on selling properties," said Alisa.
Do you still tap on the shoulder of some of the judges for advice?
"Absolutely, the design industry is so collaborative. Darren Palmer is our ultimate design guru and we often seek his advice and words of wisdom," said Lysandra.
We can't wait to see where you go next! Thank you for your time, it's been such a pleasure chatting with you both today.
If you're a fan of Alisa and Lysandra's style, you can shop the look on their online store where they personally select every item. Or if you'd like to book a design consultation, you can email info@alisaandlysandra.com.au