It's been seven years since we last spoke with Alisa and Lysandra, at the time they had just won The Block Skyhigh and were building their interior design business Alisa + Lysandra.
Since The Block, they've continued to ride their wave of success, completing successful renovation projects, becoming ambassadors for leading brands in the industry and most recently, launching their al.ive body brand of hand and body products. We chat with the ladies today about their journey from the police force to now.
Related article: Interior Designer of the Year Greg Natale Opens his Doors
Related article: Do you know what your interior style is? Take the quiz!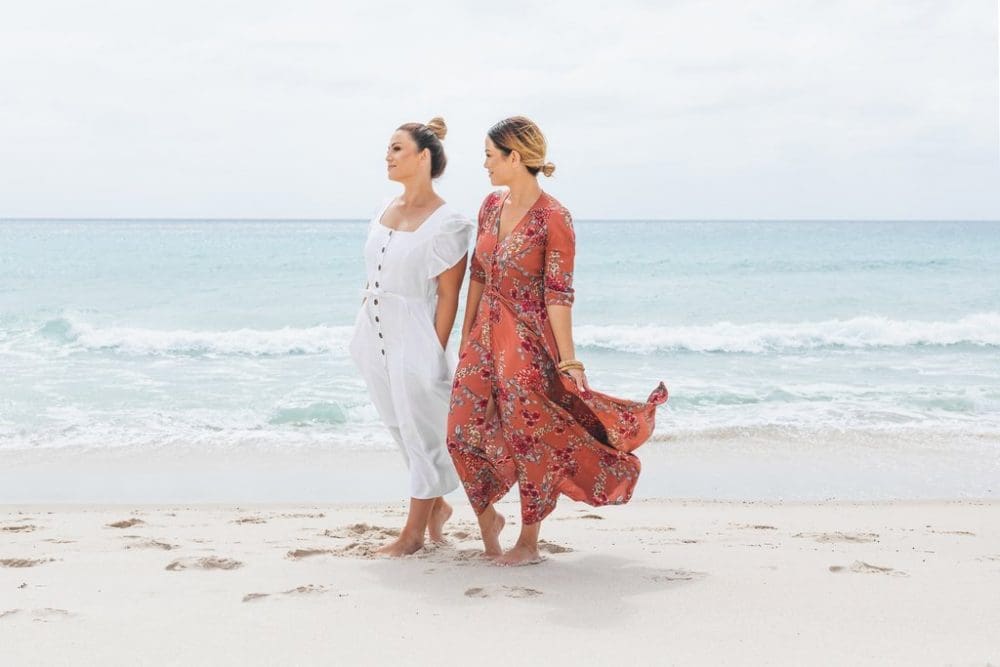 Looking at the successful career you've carved for yourselves in the design industry, it's hard to believe less than 10 years ago you were police offers.
"Our time on 'The Block' facilitated our move into the interior design field, and it's a place where we feel we truly belong," says Lysandra.
"After watching The Block 2012 season finale we made a decision to apply for the show. We had a strong gut feeling that we'd be selected and ultimately win too.
"The Block was the perfect environment for us to explore our creativity and learn from the best," says Alisa.
"Even though it was tough (and I think everyone saw that!) it was such a rewarding experience. We received so much positive feedback from our fans and the judges; it affirmed we could make a career for ourselves in the design industry. After the show finished, we turned in our police badges and haven't looked back."
Since the show, you've built an interior design business and even launched a web series 'The Design Duo' following one of your projects.
"Transformed a tired old rundown 1890 Victoria Terrace into a multi million dollar property has undoubtedly been the biggest residential project we've taken on to date!" laughs Lysandra.
"Since purchasing a prime development site in the highly sought-after beachside suburb of Albert Park in early 2017, we worked tirelessly designing a luxurious, multi-storey residence that pushes all renovation boundaries. The design celebrates the classic style of the existing turn of the century terrace, blended seamlessly and gently with a contemporary extension and fit-out."
You can watch the series on The Design Duo website here.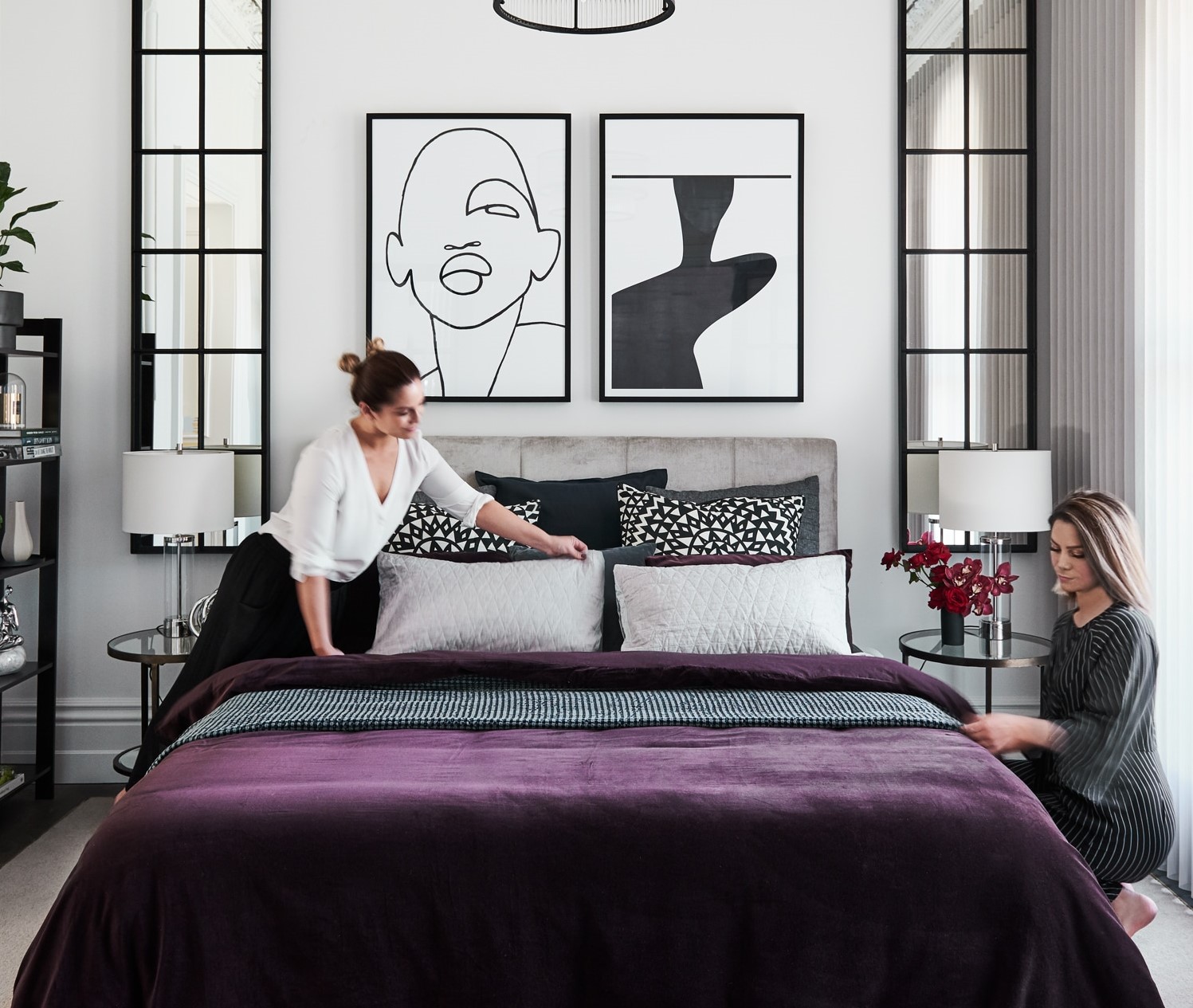 Not settling on just a successful interior design business, they've most recently launched their al.ive body brand of hand and body products.
"We've enjoyed growing our interior design business and are so proud of the projects we've done. However, our entrepreneurial spirit has inspired us to keep following our passion and expand our creativity into other areas.
"Design is our profession but on a personal note, nature and the environment is one of our true passions," says Alisa.
"We had such a clear vision of what we wanted our product to look like and we knew that we couldn't settle for anything less than perfect. This pursuit of perfection came at a cost to us emotionally and financially but we never wavered from our promise to persist until we were both 100% happy."
While the unique packaging is one of the first things you'll notice about the product, they say the core of the brand is giving back to the environment.
"There was no doubt in our minds that building this brand would allow us the opportunity to give back and to use our platform to raise awareness for environmental conservation. Planting a tree for each product sold is the lifeblood of our brand — it was always going to be a part of our business model. Our plan is to fund an al.ive body® forest and we're well and truly on our way."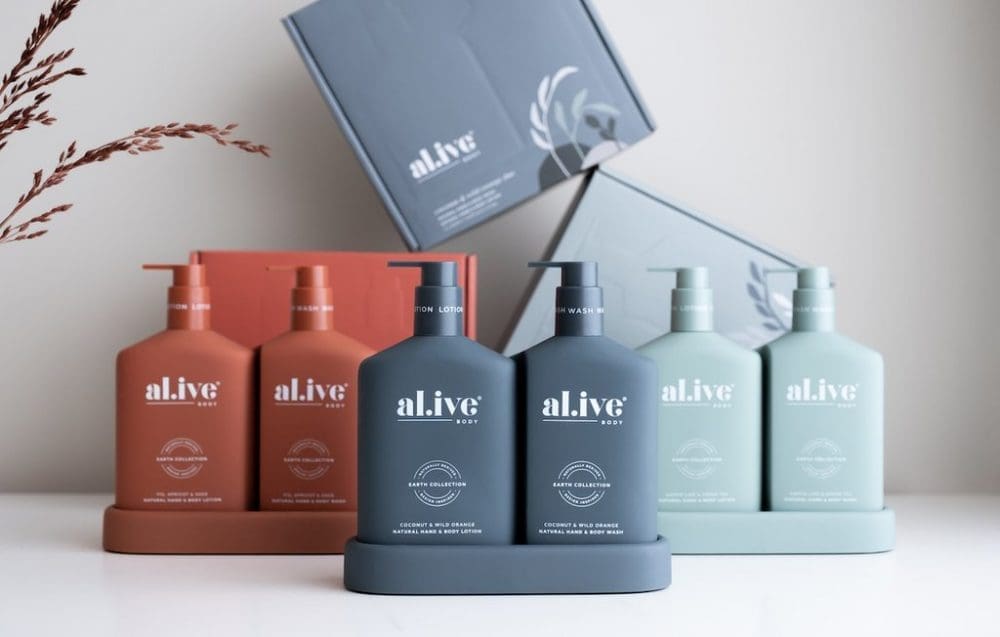 You launched your brand in the middle of a global pandemic, surely that was a bit terrifying.
"We were so nervous to be launching during the Coronavirus outbreak," says Lysandra, "and while it has likely impacted sales to an extent, we've still exceeded our sales targets by nearly 11 months. We've been blown away by the response and we could not be more grateful.
"We believe that this speaks to the quality and uniqueness of the product and that is the greatest feeling in the world."
Thanks so much for your time ladies. You can follow Alisa and Lysandra's al.ive body journey on their website here, their interior design work here or connect with them on Instagram (@alisa_lysandra and @al.ive_body).