It may have taken 2 years but I finally found the perfect light for our kitchen. Presenting a sleek, matte black track light with 3 spotlights from project illumination specialists Experience La Luce.
During our build, we had a lighting expert design a lighting plan for us, which included a light above the kitchen bench. Originally we were planning on installing a suspended linear fitting. That changed once the dining pendant light went in. I started to think it would be too much to have 2 pendants so close together so we left the kitchen light out (but ran wiring to allow for a light in future).
Related article: How to light your kitchen: Different kitchen lighting options
Related article: Gina's home: Kitchen room reveal
Months went by and then years and I still hadn't found the right light for our kitchen!
Then I was introduced to Experience La Luce, a unique supplier of quality commercial, industrial and architectural lighting products. Based in Sydney, they work Australia-wide and have an incredible range of modern lights. From ceiling fixtures to spotlight systems, recessed lights, pendants and outdoor lights too.
I spoke with their team about my kitchen and the type of look I wanted to create. They recommended the Danny T Air. It's a minimalist ceiling mount track light and I loved the look of it right away. All that was left to decide was what size, whether to go with black or white, and what coloured rims to have in the spotlights (black, white or gold).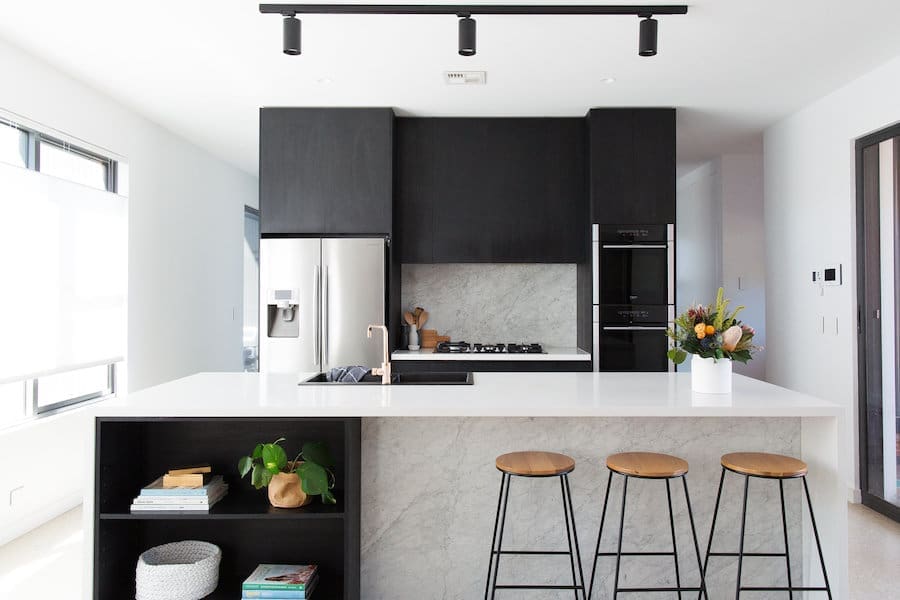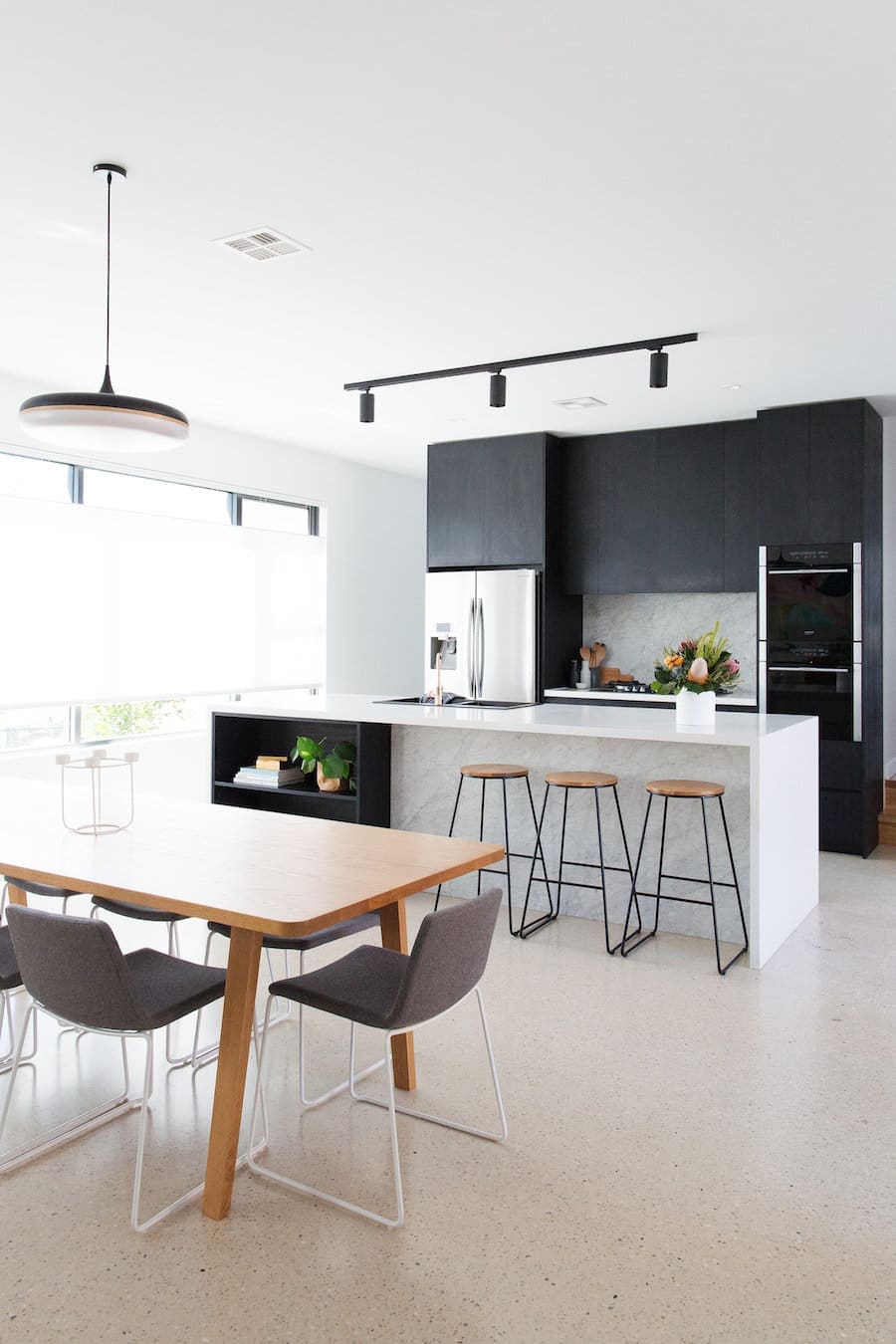 I decided to go with a 2m track with 3 black spotlights and black rims. I couldn't be happier with this black track ceiling mount light in the kitchen. It provides definition and much needed task lighting!
I'm so happy to have ticked off another job on my seemingly endless list of 'to dos', haha.
If you're looking for architectural lights for your home, I recommend talking with the team at Experience La Luce. They were so helpful in finding the perfect fit for my home.
What do you think of this black track ceiling mount light in the kitchen? If you're looking for some statement lighting of your own, you can explore the Experience La Luce lighting range on their website here.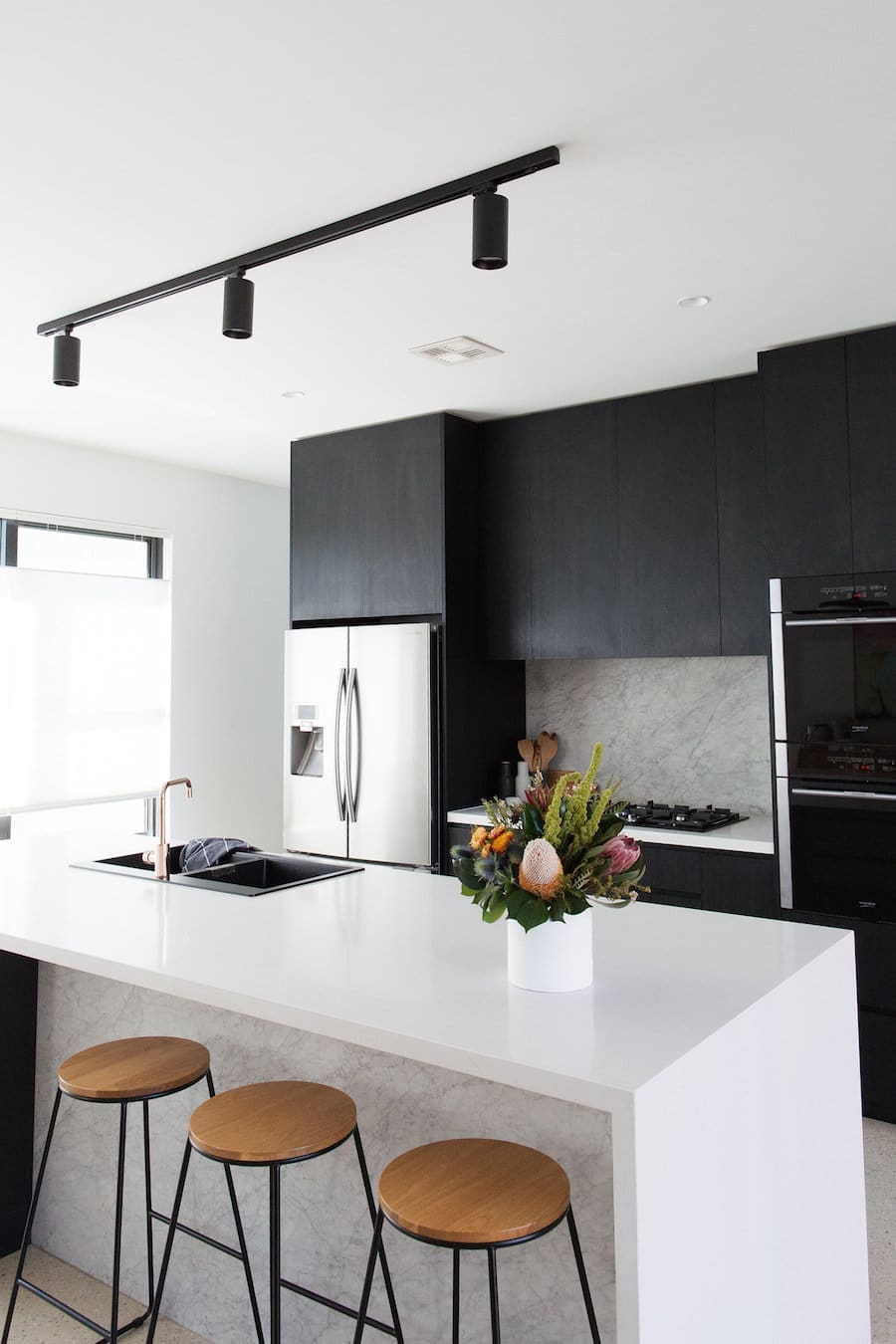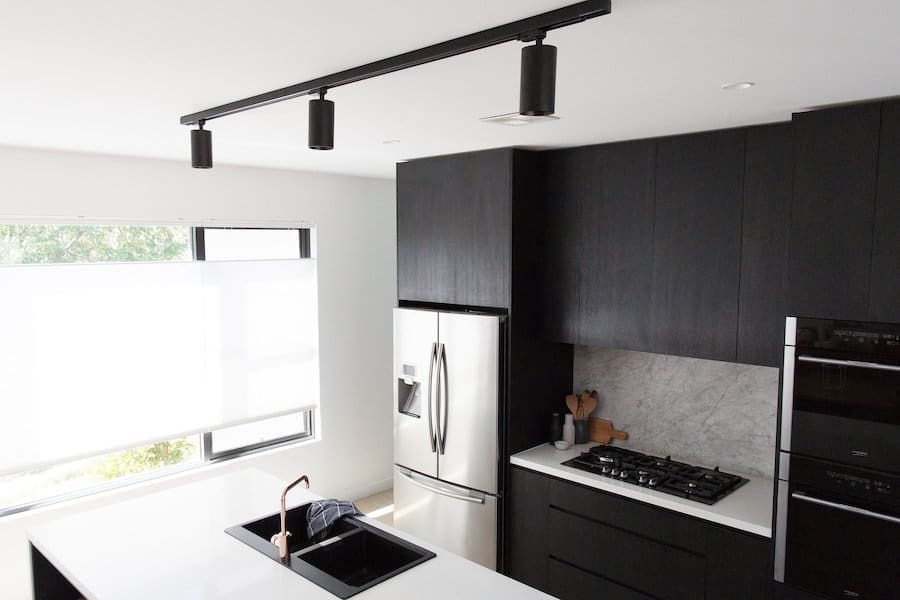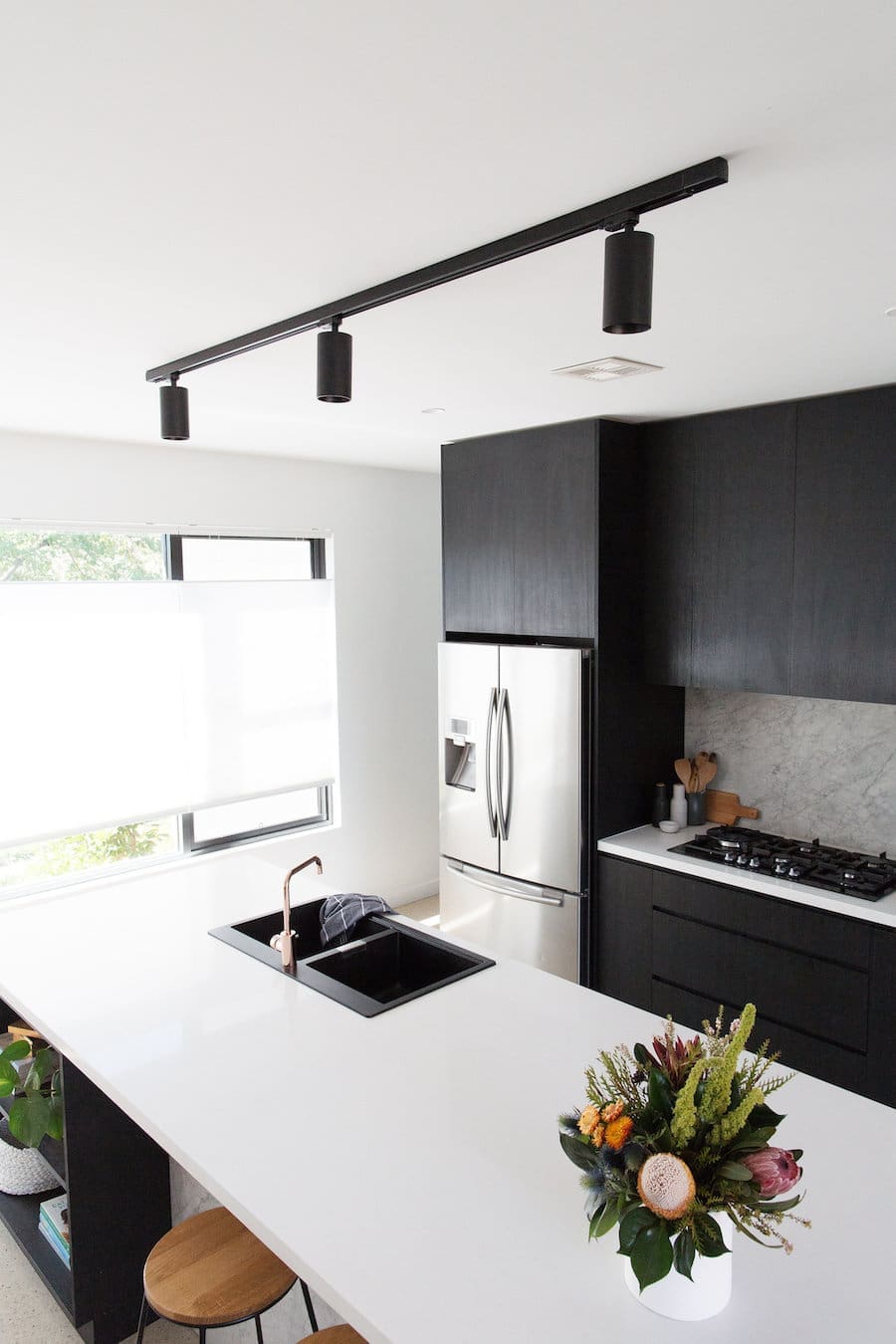 *Disclaimer: This light was provided but all thoughts and opinions expressed in this article are my own.