We've long been fans of Australia's largest online art gallery, Bluethumb and now there's even more to love. After 7 years of being exclusively online, this week Bluethumb launched its new exhibition space in the bustling Melbourne art district of Collingwood.
Home of Australian artists, Bluethumb offers a huge range of affordable and original artwork — making beautiful artwork available for everyone and every budget.
Their new gallery space features over 30 bestselling artists, from Archibald favourites to passionate emerging talent. You might even say Bluethumb's gallery is curated by the nation's art collectors.
Related article: 10 Australian abstract artists to discover and love on Bluethumb
Related article: Best places to buy artwork online: Our list of affordable online art stores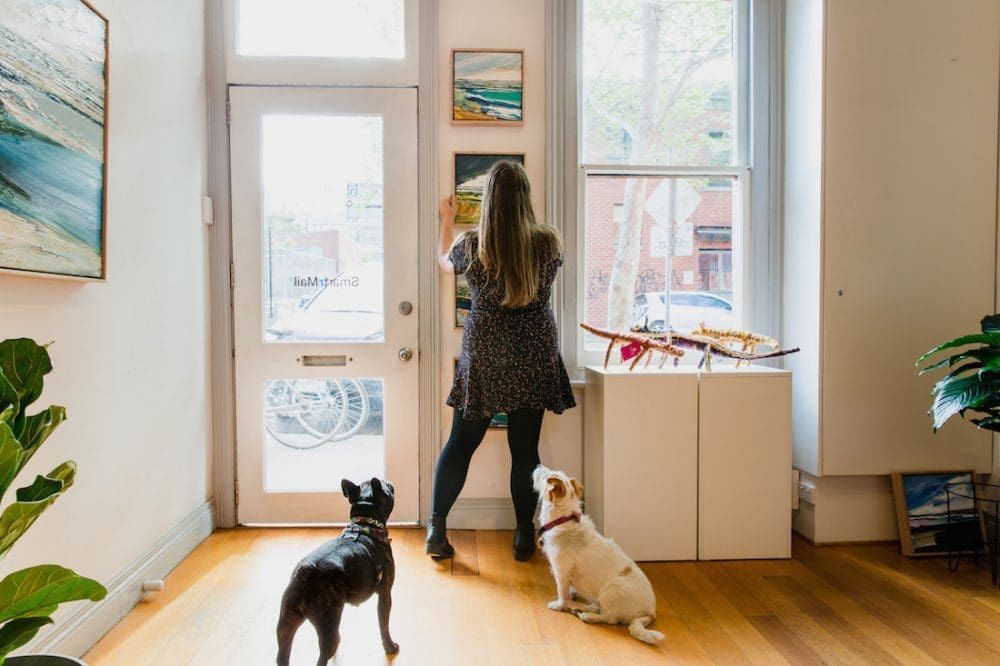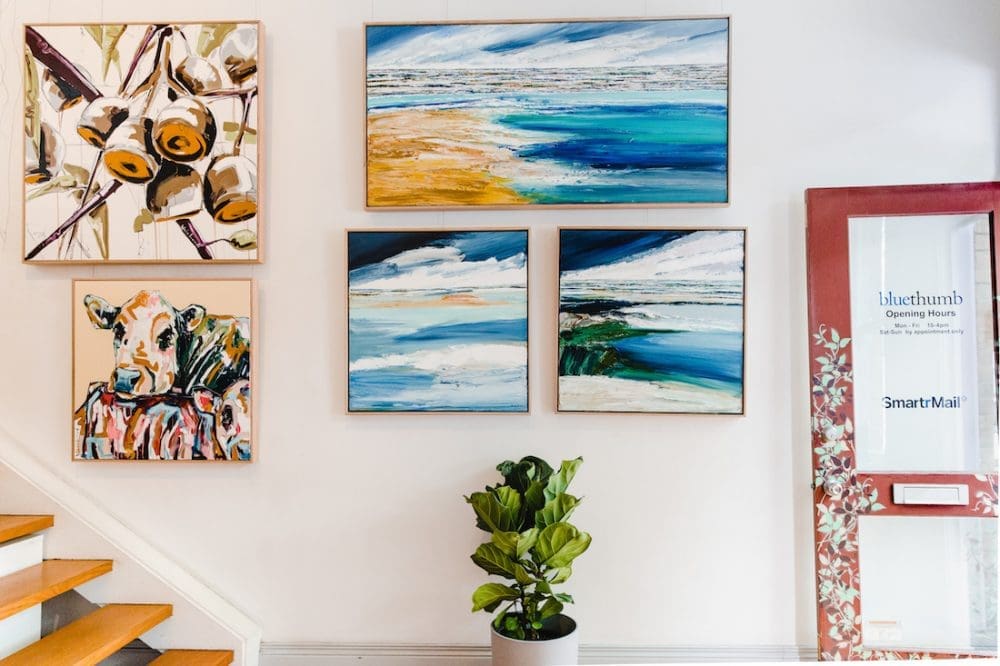 "We're so excited to connect with collectors and buyers in person. We're looking forward to hosting regular events, workshops and continuing to build our incredible community," says Freddy Grant, PR & Communications Manager at Bluethumb.
"Our friendly Melbourne team can't wait to welcome you in and help you discover the incredible local artistic talent."
More than just an exhibition space, this three-level building is also where the gallerists and other staff have their office.
"The gallery not only holds exhibitions but also serves as a space for artists' workshops. The third level can also be booked for meetings and to commission works with the gallery staff. We've got an incredibly active closed Facebook group with over 3000 artists that we've grown over the years — it's a whole community."
If you're in Melbourne or planning a trip, you can pop into the new Bluethumb gallery space at the details below.
Visit for yourself today: 52 Cambridge Street, Collingwood, Victoria
Trading hours: Monday to Friday, 10am – 4pm. Weekends by appointment.
For more details or to check out Australia's largest online art gallery, visit the Bluethumb website or connect with them on Instagram.