From a 40 foot shipping container in her backyard overlooking the bush of Hepburn Springs, Bridget is firing up her kiln to produce some of the most highly sought after ceramics in Australia.
"I've been practicing ceramics for ten years and was encouraged from an early age to pursue a creative path," says Bridget.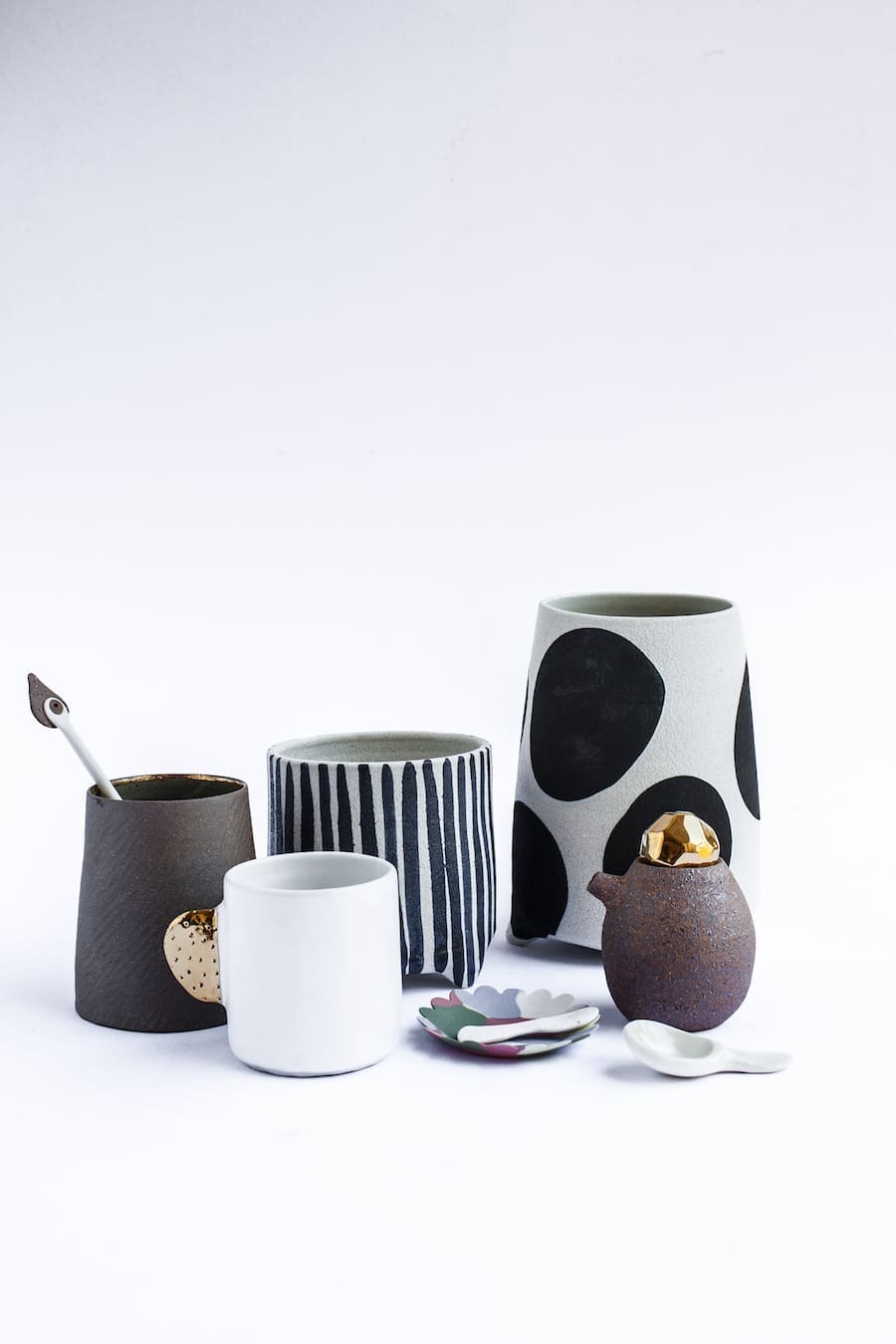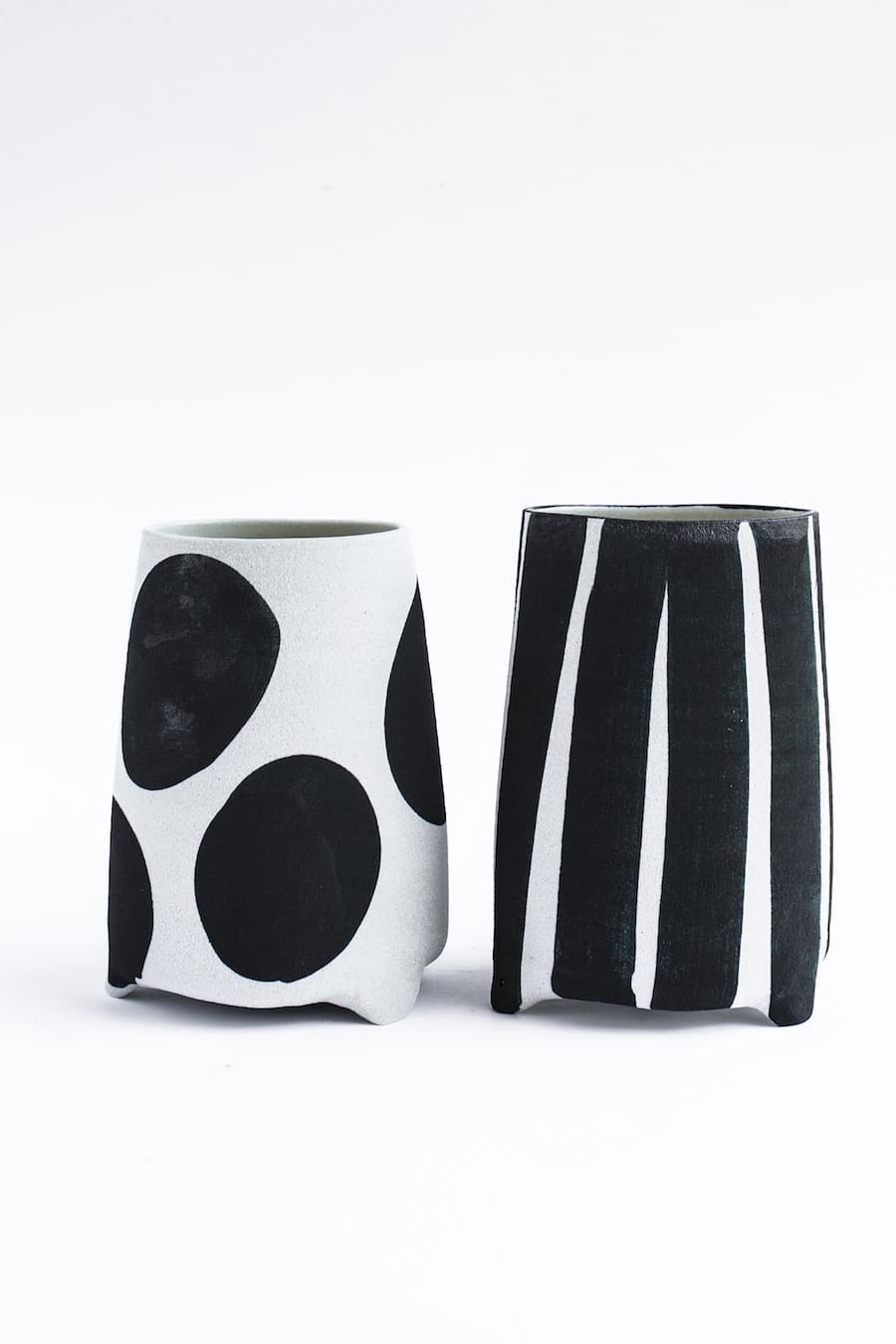 Bridget is known for her organic and textured style. Our favourites include touches of gold luster which is 12% 8 karat gold applied during the glazing process.
"They're like little elements of treasure. I like the combination of rough texture and gold. It's a durable finish you can't get in any other arts."
Her little treasures have caught the eyes of big brands that have commissioned Bridget to create bespoke objects for them.
"I recently created a few objects for Hotel Hotel in Canberra and I'm currently working on 150 cups and plates for the Gourmet Traveller Restaurant of the Year Awards.
"It's great to see companies like these are interested in handmade forms."
Despite this success, Bridget most enjoys attending markets where she can meet and connect with her customers.
I really like attending makers markets. In Melbourne there's one every three months and it's like a mini exhibition where I have a bit of fun making new work!
"I make work I think is true and get to interact directly with customers which is lovely and seeing them become collectors."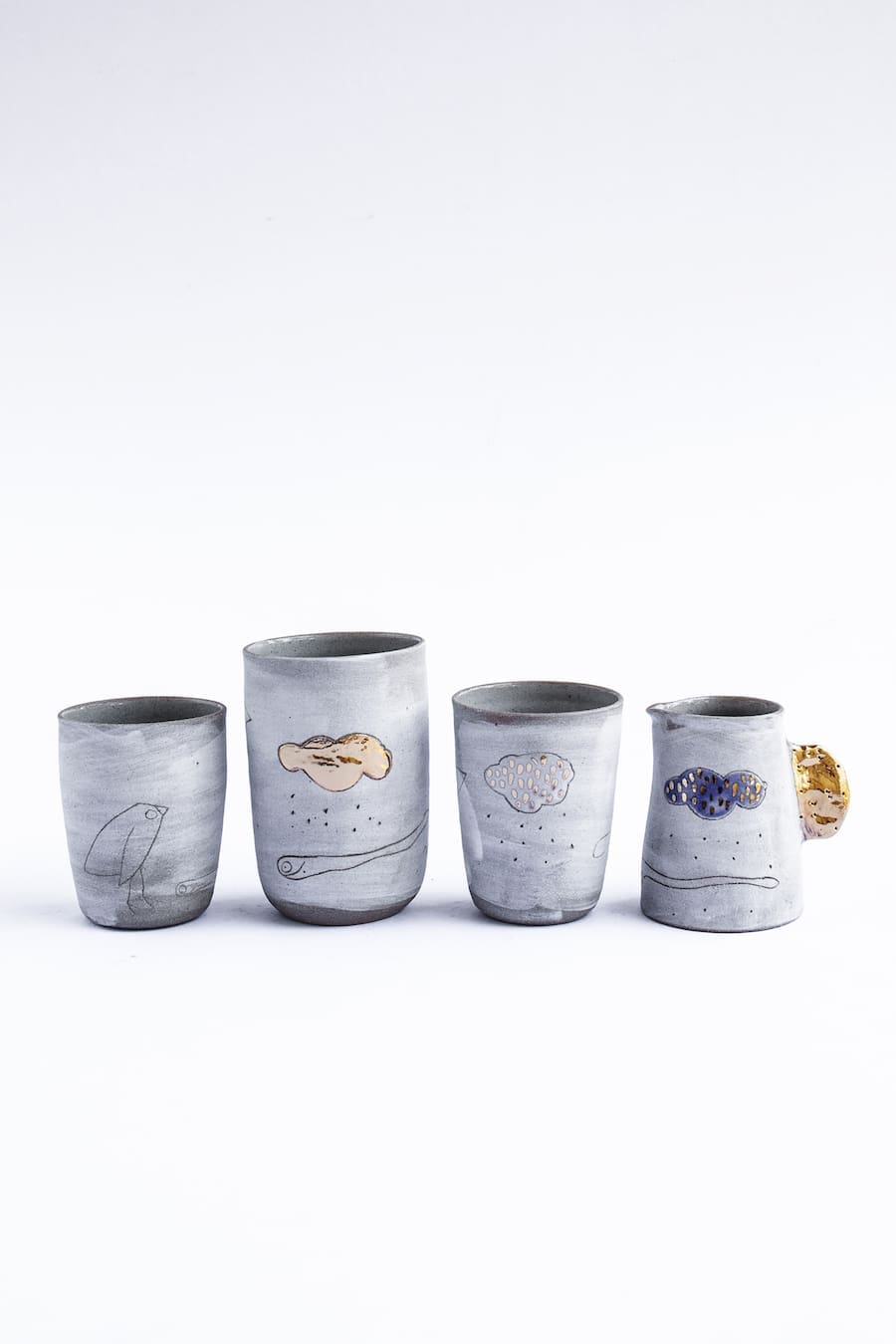 What dreams and big goals do you have for your brand?
"I'm pretty content right now.
"I'm really really lucky to have the freedom to choose the jobs I'm doing.
"It would be fun to do some collaborations with restaurants or a lighting company."
Bridget has carved a career for herself in the arts and we wanted to know her tips for success for other emerging artists.
"Seek out opportunities to support yourself. I received an Australia Council Emerging Artist Grant and that helped me set up my studio and the equipment I needed.
"Having good images of your work from a professional photographer is crucial.
"And do retail research and build good relationships with your stockists."
At only 28 years of age, Bridget has created a strong following for her striking handcrafted ceramics and stone vessels. And it's not hard to see why!
If you would like to own one for yourself, you can find the details of stockists on her website, or you can dream you do by following Bridget Bodenham ceramics on Instagram.