Etsy is such a haven for handmade, unique pieces… but the best finds can sometimes be a little tricky to discover.
While many of us know Etsy as a place to buy jewellery and cards, did you know you can also find all sorts of homewares, including stunning ceramic pieces, by artists all over the world?!
There's nothing quite as special as a ceramic vessel that's been made by hand. It's a piece you can treasure forever or would make a beautiful gift. These are 5 fabulous ceramic artists on Etsy we're loving.
Related article: Valentine's Day gift ideas handmade with love
Related article: Top 10 products for minimalist interior styling
Lillypilly Pottery
Joanne Maggs is a Melbourne potter and ceramicist based at the foothills of the Dandenong Ranges and she creates works for some of the top design firms in Melbourne.
From fabulous ceramic keep cups (ie reusable coffee cups with rubber lids) to planters and hand thrown bowls, we love how her pieces combine glazed and raw finishes — sometimes with hints of gold too.
Her online store is one to check out, especially if you're looking for gender neutral or masculine pieces.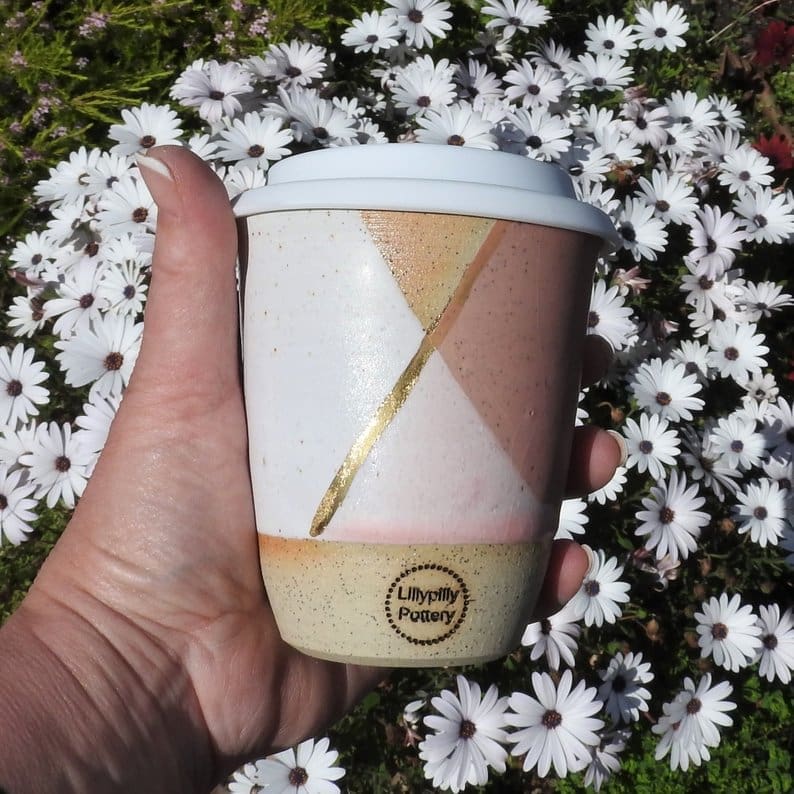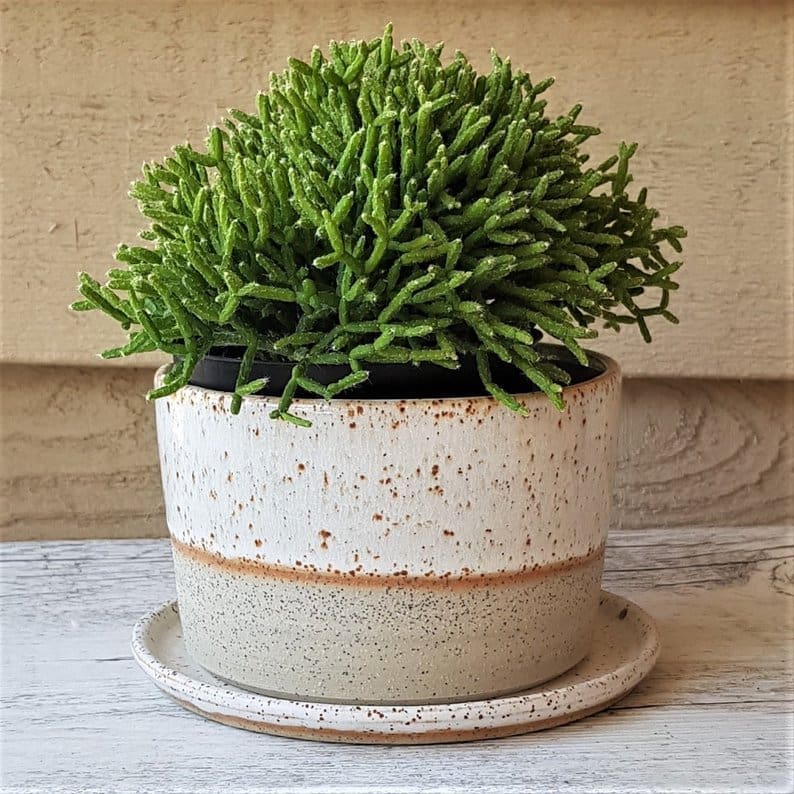 2232 Ceramics
Based in Washington, United States, Brooke makes the most stunning collection of hand-thrown mugs with a modern or quirky twist.
The half-dipped cappuccino mugs with speckle finish are our absolute faves but if you love a bit of colour, how fun are those gradient tumblers or mugs with 'M' shaped handle?!
Each mug is unique and slightly different in size and colouring.
Mudhavi
Back on local shores, Mudhavi based in Queensland says her ceramics are 'Made by hand and heart' — and her 5/5 star rating shows customers would agree.
She makes all sorts of stunning pieces for the home, including planters, vases, mugs, plates and our favourite, her adorable butter dish.
Her collection on Etsy is one of the biggest, and for those wanting to save on shipping, she also offers pick up from her home pop up shop in Currumbin.
Mona-Lisa Pottery
When we first discovered Mona-Lisa's work several years ago, she was creating boldly glazed bowls and vases (pictured below) and since then her style has evolved so much, you wouldn't guess it's the same artist!
Her latest works have the appearance of paintings, a completely matte finish that plays with line and colour.
Her shop is favourited by thousands and she's made hundreds of sales since starting her Etsy shop, perhaps you'll be her next customer!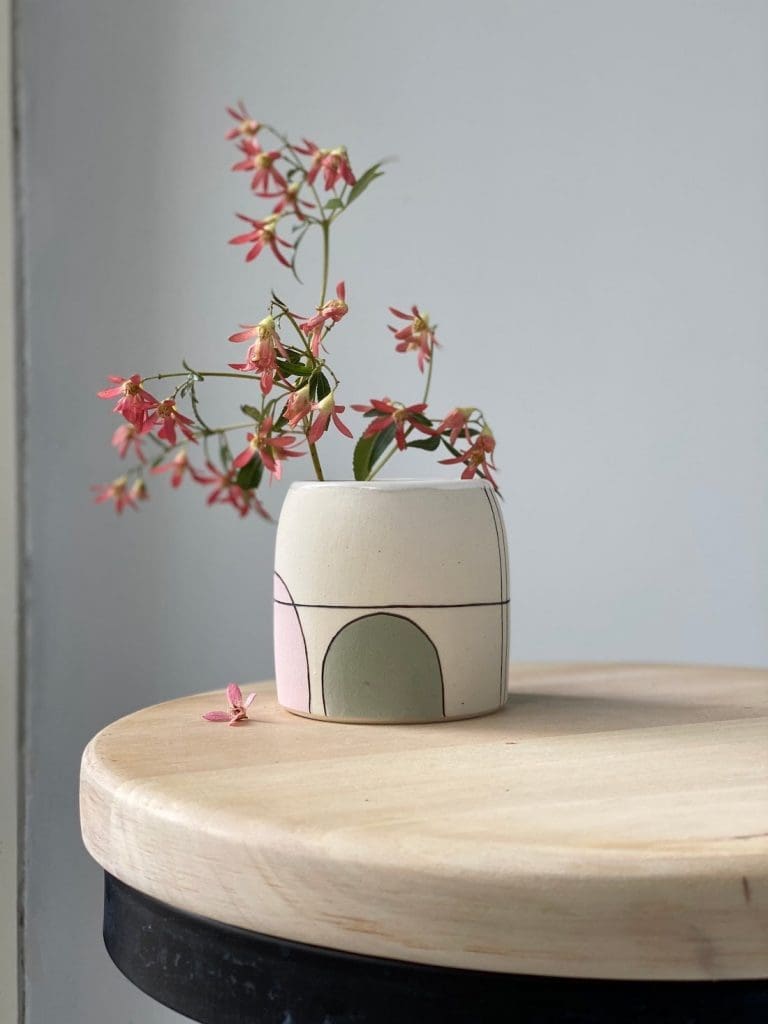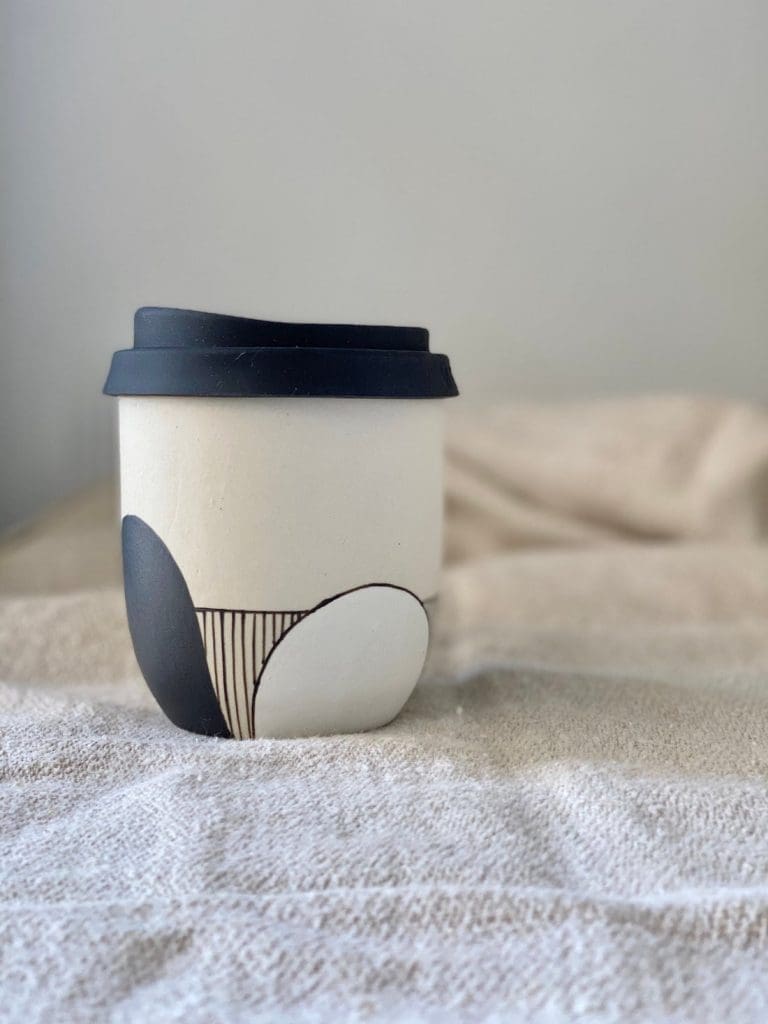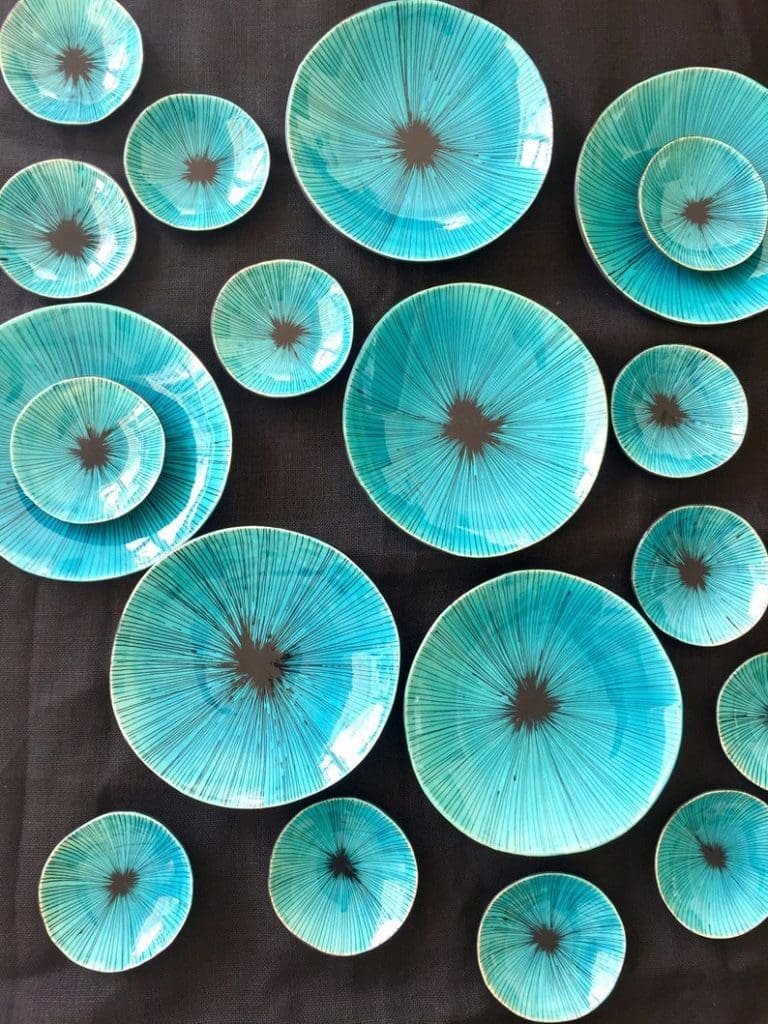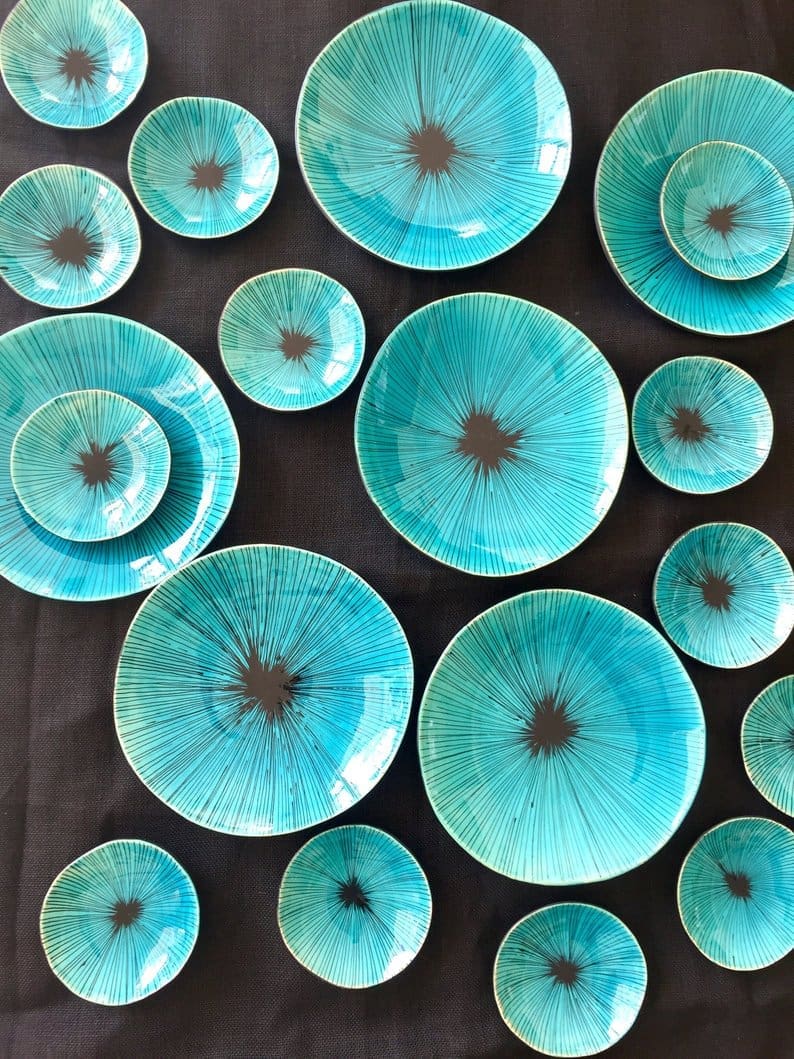 DM Pottery
And finally, the online shop of DM Pottery is one to 'favourite' on Etsy.
Denise is a full-time Australian potter based in Sydney who has a talent for formulating her own glazes and forms to create pieces that are individual and beautiful.
Inspired by the natural world and historical art, we adore her collection with native Australian flowers.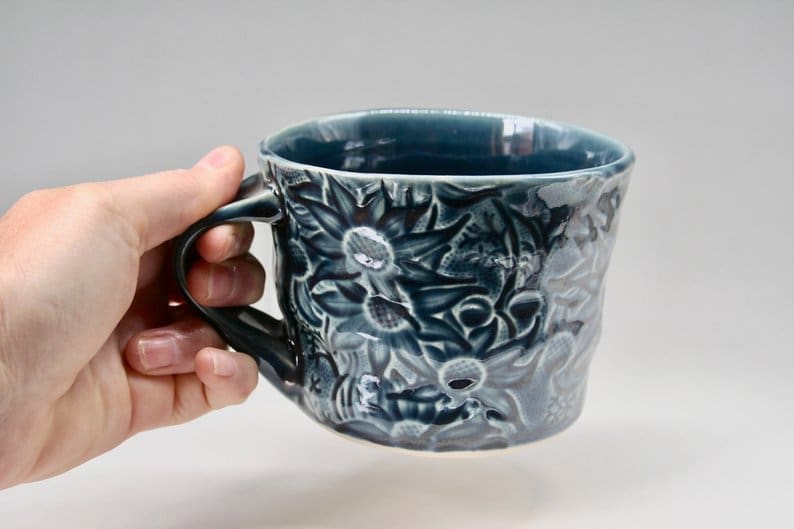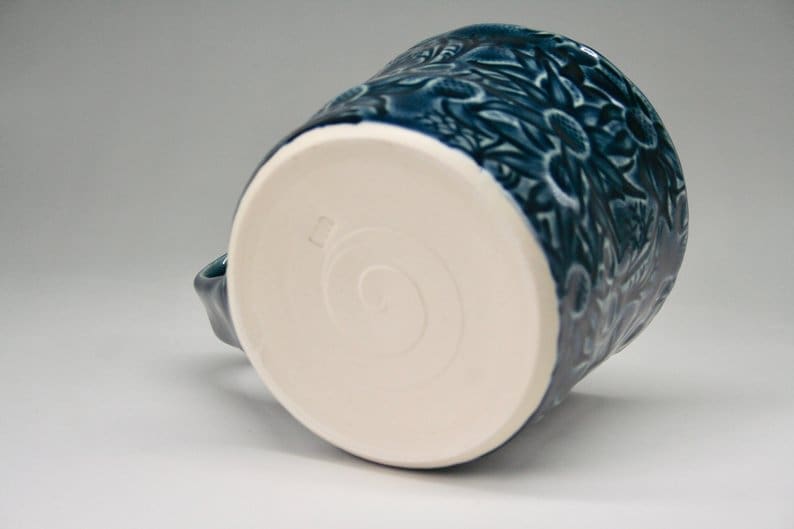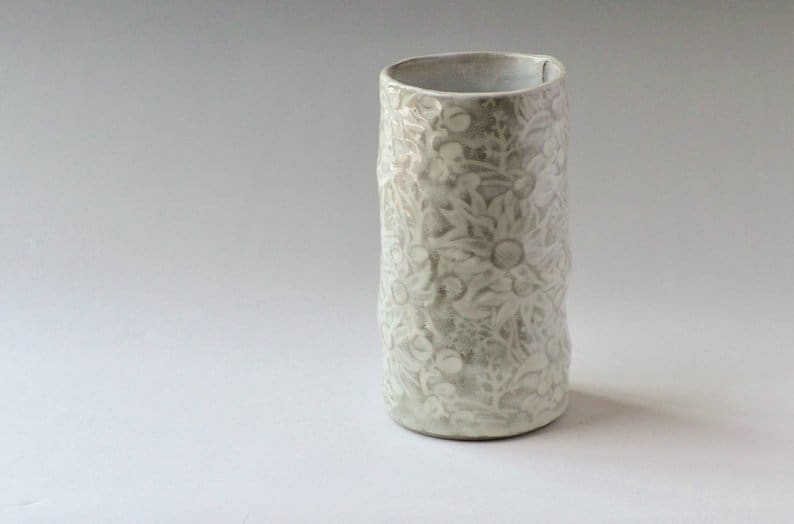 Who was your favourite of these ceramic artists on Etsy? Or can you share another ceramic artist on Etsy? Pop the link below, we'd love to check out their collection!
Disclaimer: This post was first published in April 2019 and has been updated with latest information. It contains some affiliate links. This means that when you click on a link and purchase something from that site, we may make a small commission at no extra cost to you.