Ahhhh… feel that? It's the start of a new year and the start of new beginnings.
For us, the first few weeks of January is a time to let go of the old, set new goals and welcome new opportunities… in life and around the home!
Here are 17 quick ways to freshen up your home in 2017…
1. Create a vignette you love
How's the top of your sideboard, tallboy or bedside table looking? If you do an eye roll every time you look at one of those spaces, why not turn it into a vignette you love?
You can find vignette inspiration everywhere but our 'go to' source is Instagram which is where we found this stunning bedroom inspo! You may also like to check out our tips to style your bedside table and bookshelf.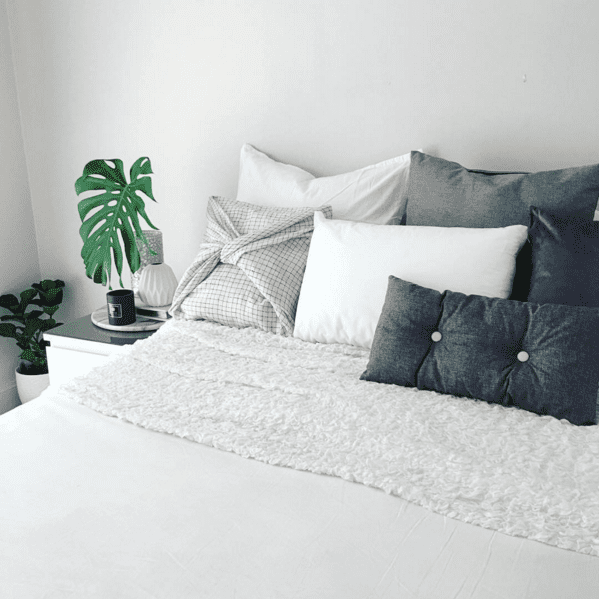 2. Rearrange furniture
After the festive season, our wallets can feel a little stretched but freshening up your home doesn't have to cost money.
Simply rearranging furniture in a room can have huge impact and give it a new feel. Consider pulling furniture away from the walls, orienting some pieces in a different direction or even moving some pieces into different rooms.
3. Introduce a new colour palette
Colour affects our emotions and moods and in 2017, why not embrace the colour of the year Greenery?
Wendy explains the phycology behind colours so you can choose wisely.
You can introduce this colour in a big way by painting walls or using it as an accent colour in your decor and furnishings — think cushions, artwork and homewares.
Here Julia Green of Greenhouse Interiors shows how a green interior is pulled off 🙂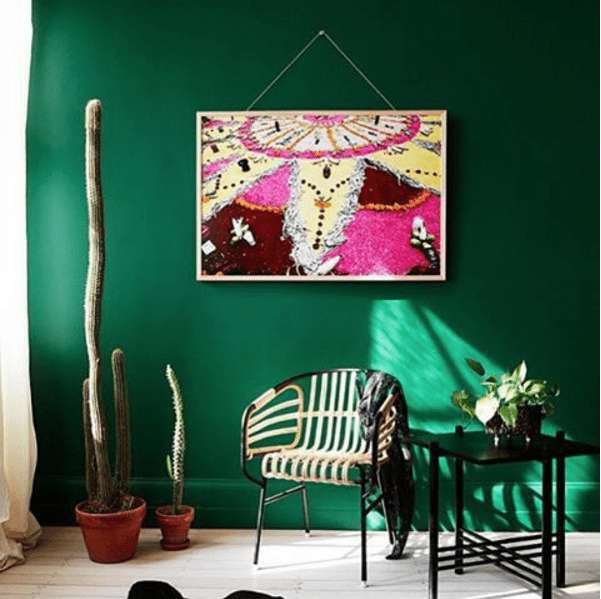 4. Out with the old
You know how in the intro we said the start of the new year is a time to let go of the old?… Well around the home that means decluttering in a big way!
If you don't absolutely love it (aka almost willing to die for it), or haven't used it in the past 12 months, it's a sign you may just be able to let it go.
Decluttering can actually be a good opportunity to sell items you no longer want or need to make money to buy that piece you've always wanted. Check out these top decluttering tips to help you get started.
5. Restore an old piece of furniture
Impress yourself with an upcycle project! If you've got a drab piece of furniture that's still got good bones, you could get crafty and give it a new look.
From reupholstering to repainting, there are thousands of DIY tutorials you can check out online for inspiration. This buffet makeover is just one example of what's possible.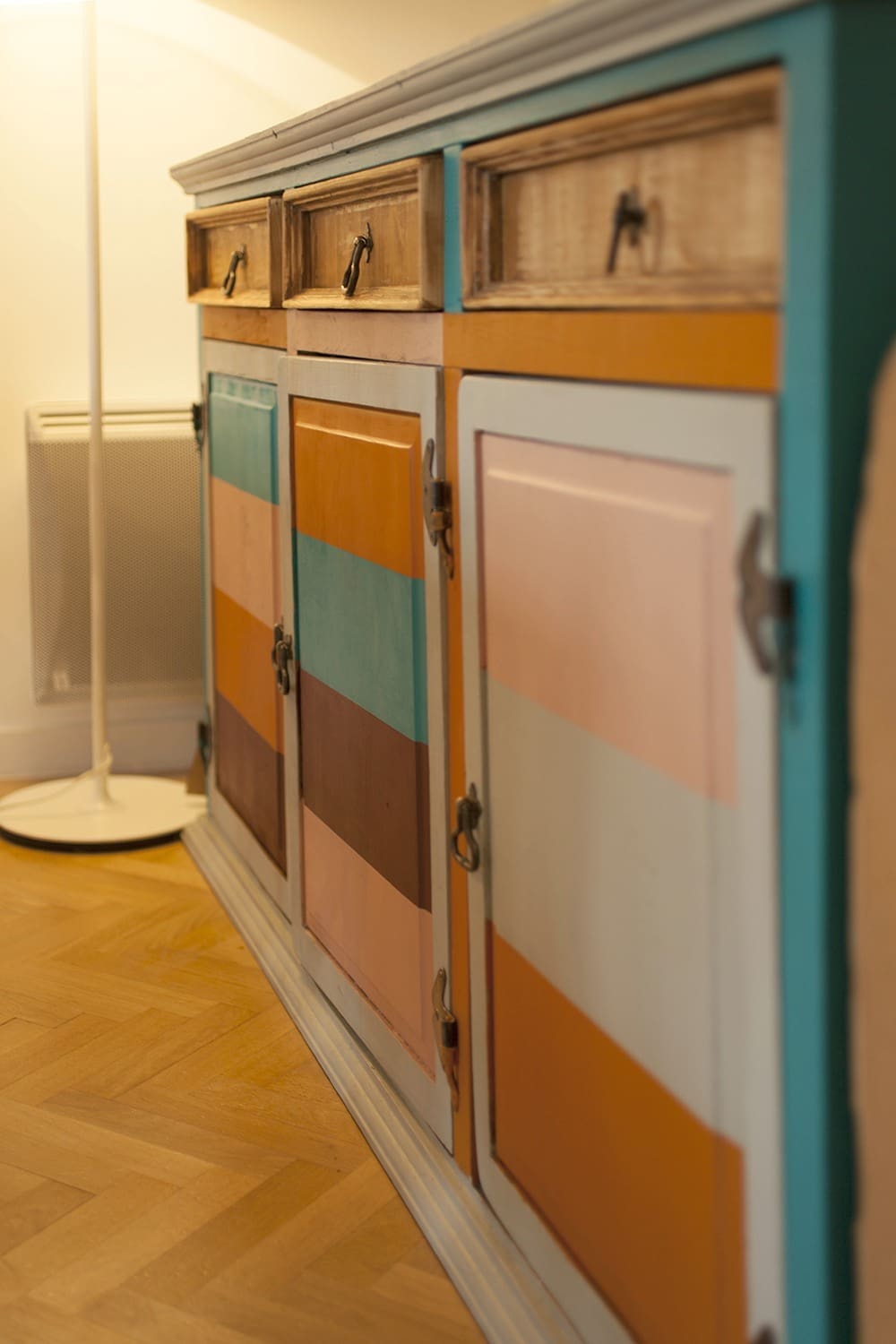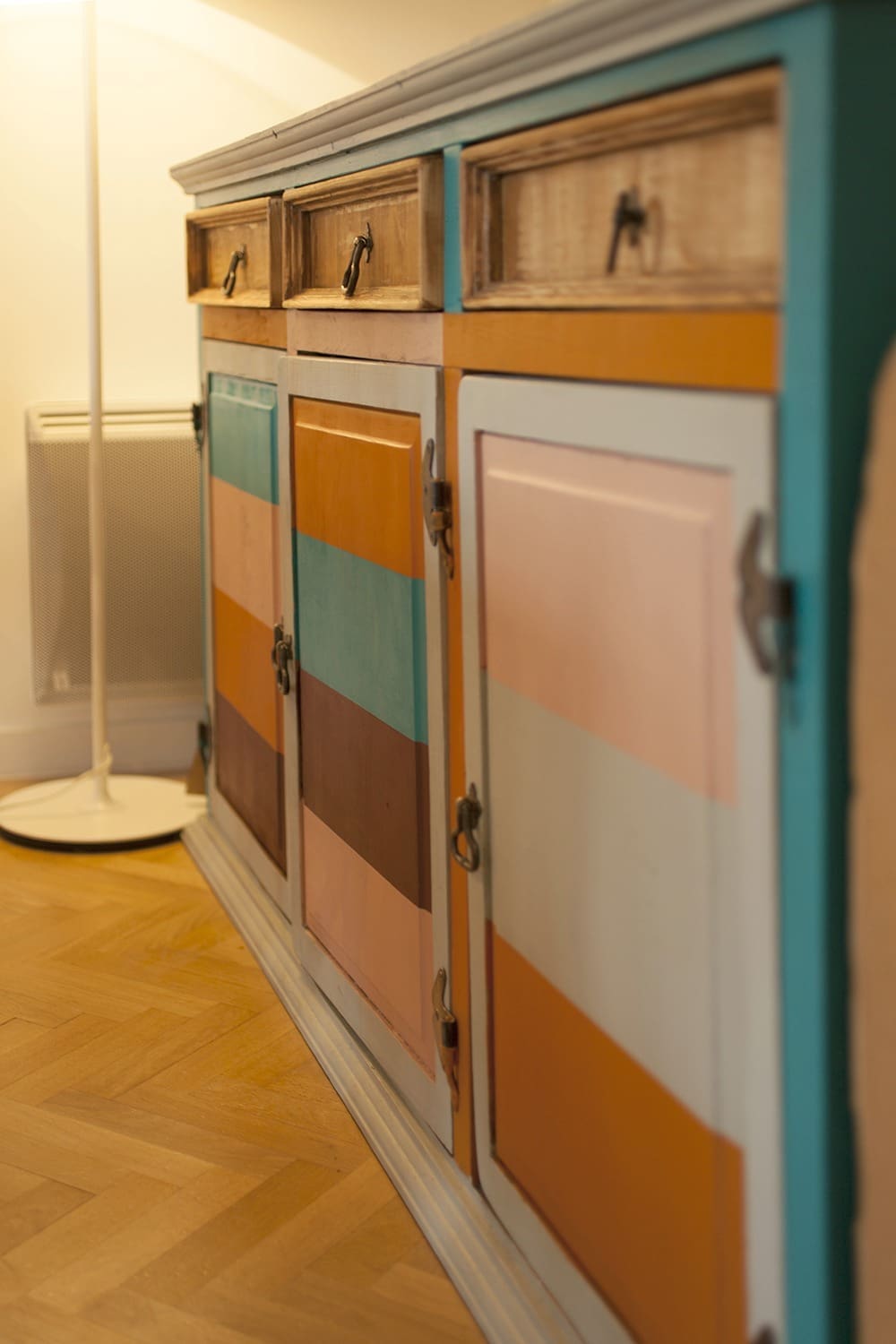 6. Replace your cushions
When it comes to instant, low-cost updates in the home, there's nothing better than simply replacing your cushion covers! Get a luxe look for less by replacing foam inserts with feature cushions.
Bonnie and Neil, Pony Rider, Sparkk and Langdon are just some of our faves (and yes, we're aware we have a cushion addiction).
7. Hang some new wall art
As Julia Green says "Art doesn't always have to be behind glass" so when looking for new wall art, consider a sculptural piece like from Twiggargerie or new kids on the block Copper and Cross.
There's also a huge range of affordable wall prints on the market today and if you really want to treat yourself, you could commission an original artwork from a fave artist.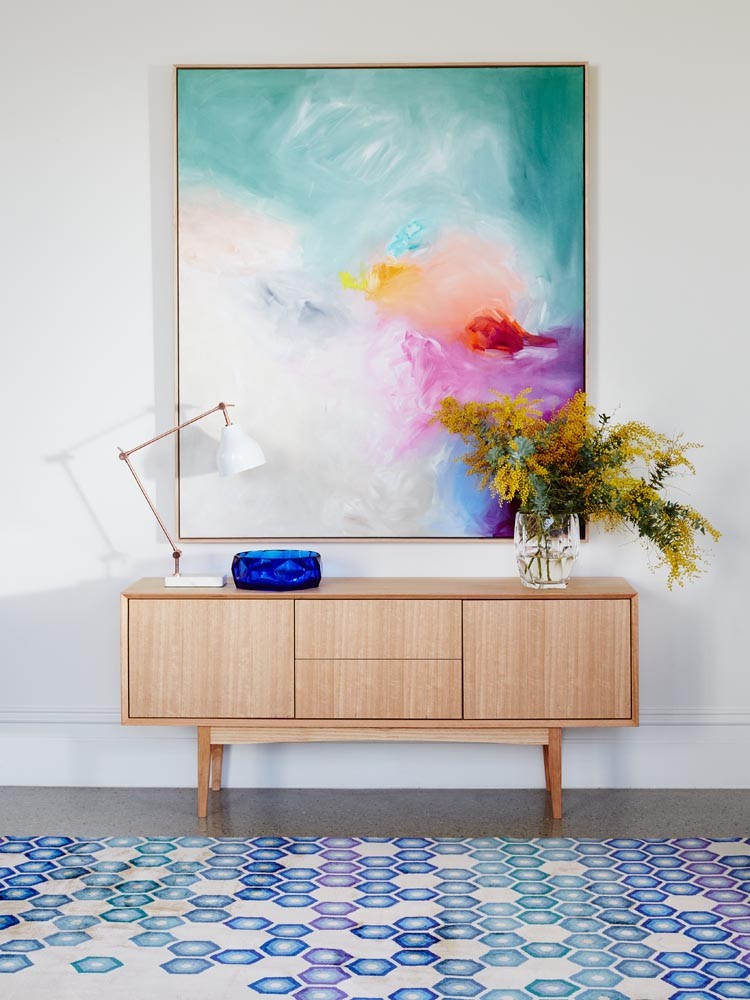 8. Introduce more greenery
Another way of bringing the 2017 Pantone colour of the year into your home is with indoor plants. From ferns to succulents, cactus to palms, there is an endless choice of plants you could choose but here are our top 20 hard to kill indoor plants.
9. Redress your bed
Fall in love with your bedroom again by giving your bed a hot new look. Select a quilt cover that ties into your new colour palette or fits with the new direction you want to take your interiors in 2017 and find a few cushions to complement the look. Finish with a throw. Check out this short video to learn how to style your bed like a pro.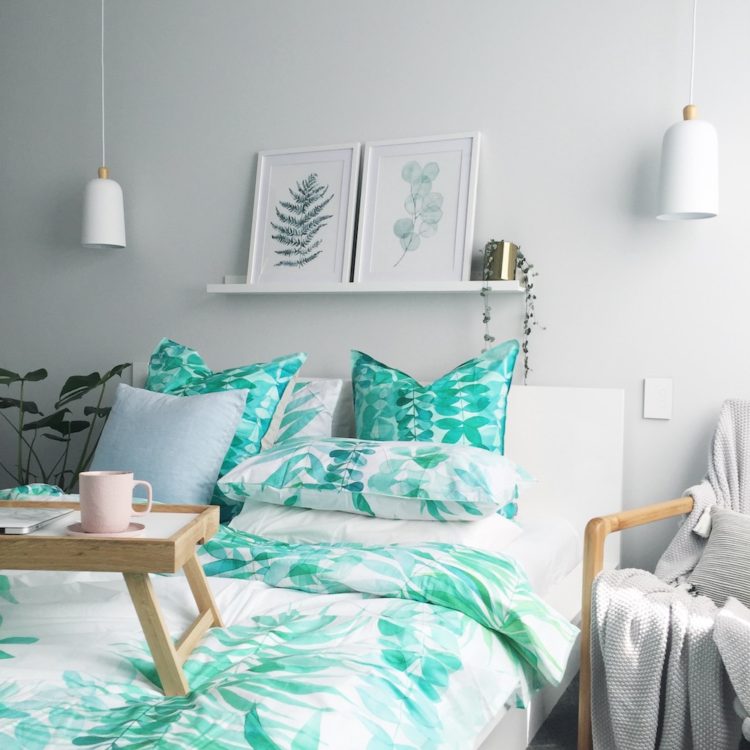 10. Light up your space
Like colour, lighting plays a big part in affecting how we feel in our home. If all the lighting in your home is from the ceiling, you may want to look at investing in some floor lamps or table lamps to introduce softer lighting. Check out this post for all you need to know about creating a winning lighting plan.
11. Invest in a rug
You often hear us harp on about rugs and recently we posted what you need to consider when buying a rug.
"It will also give your room more warmth and create the sense of a zone. Having defined spaces will make you feel like the layout of your home works better," says Amy from The Real Estate Stylist.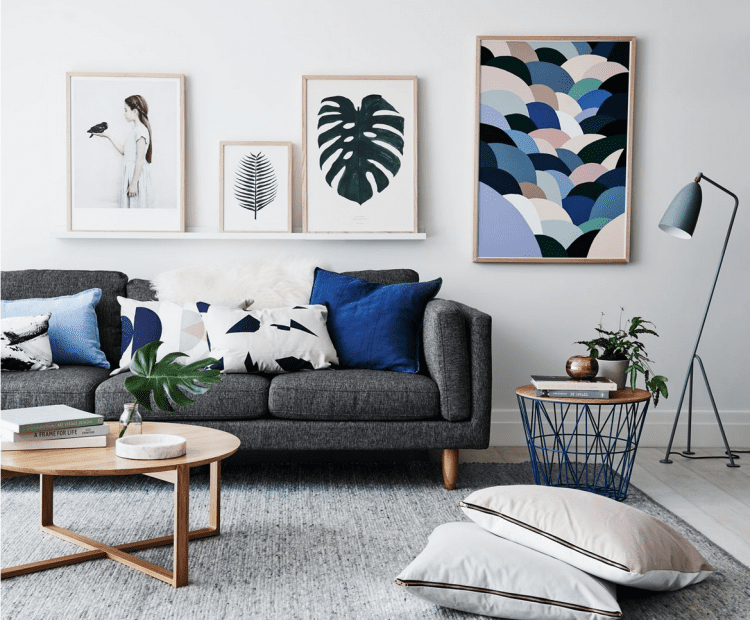 12. Window treatments
Window treatments looking more drab than fab? Make it a goal to replace them in 2017!
With the growing range of online stores like Blinds Online, it is possible to replace your window treatments without completely blowing the budget.
13. Candle or diffuser
Simply inviting a gorgeous new scent into your home can make a world of difference. The Addicted to Candles diffuser in Navagio that Gina has in her ensuite is one of our top picks!
14. Display photos
Personalise your interiors by putting your happiest memories on display. Too often in this digital age, we take photos but don't make the time to print and frame them.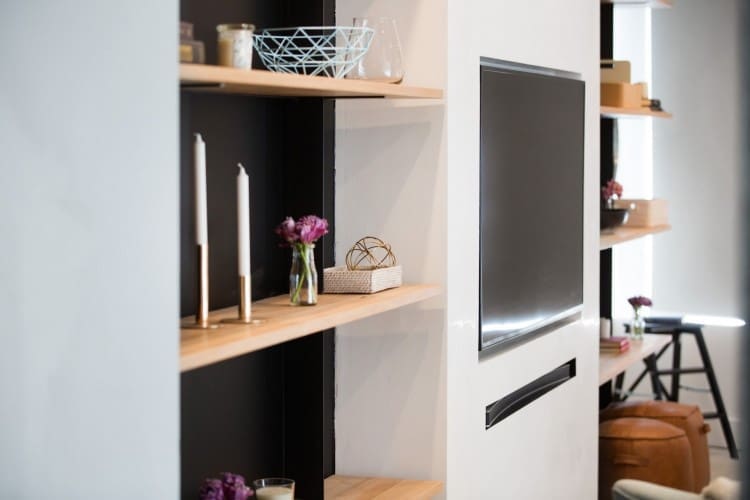 15. Set up a new space to support your goal
What goals have you set yourself this year? Whether it's to kick butt in business or take more time to relax and unwind, look at where you can create a dedicated space in your home to support this goal.
A little cozy nook or stylish office can be the reminder we need to keep working at those goals.
16. Keep on top of your house cleaning
Few people find house cleaning fun but we all know it's the secret to keeping our homes feeling fresh, inviting and stylish.
We created a free cleaning checklist that breaks down all your daily, weekly and monthly cleaning tasks so you can keep your home in 'clean enough' state for longer (oh, and you'll also find some of our favourite cleaning hacks in there too!).
17. Buy fresh flowers and open up the windows
If nothing else, give your home the quickest freshen up of all by treating yourself to a beautiful bunch of flowers and opening up the windows.
A fresh breeze, sunshine and the sweet scent of flowers will be sure to boost your spirits. And make your freshly cut flowers last longer by following these tips.
How do you like to freshen up your home? Tell us in the comments below!