Supported by Monzi
In today's housing market, with skyhigh prices, it's near impossible to buy your dream home as your first home! This is one of the reasons that has seen the volume of major home renovation work in Australia reach an all-time high, making up a $36 billion annual market that is only forecast to increase.
If you're a first homeowner who has bought to renovate, you've landed on the right article. You may be in one of a few situations — perhaps you intend to create your dream home, or maybe this is a starter house that you'll renovate to live in for a few years, or perhaps it's a house you intend to flip quickly to make a profit so you can move on to bigger and better things.
Regardless of the method to the madness, renovating your first home (or any home for that matter!) requires planning. Keep reading for our tips on how to avoid potential hiccups when buying to renovate as a first homeowner. 
Related article: How to affordably update your kitchen
Related article: 5 of the best cosmetic bathroom makeover tips
Scope of works
A common issue when renovating a house, is the fragmented approach that people take. Not only can it lead to a renovated home that lacks cohesion, you could miss valuable renovation opportunities along the way or be left with renovation regret part way through the process.
While it is often necessary to complete renovations in stages to avoid the need for a renovation loan or to make it possible to live in the house while you renvoate, it's important that you have a larger plan that you're working towards.
For example, the last thing you want to do is renovate your small kitchen only to find that a year down the track, you wish you would have opened up the space to create a larger open plan kitchen, living and dining area.
This is why our first tip when buying to renovate is to map out the scope of works. Are you planning on adding an extension? Do you want to move walls, windows or doors? Whatever your renovation goals, seeking advice from an expert can save you big in the longrun.
Depending on your renovation goals, the best expert may be a builder, interior designer or architect. They can advise on things like how to make best use of your home's orientation, or let you know if it is possible to remove particular walls, or they may offer new insights on how to maximise the space in your home.
We suggest working with an expert or doing your homework to map out what your long-term renovation goals are so that you can break this up into manageable stages without creating a fragmented home.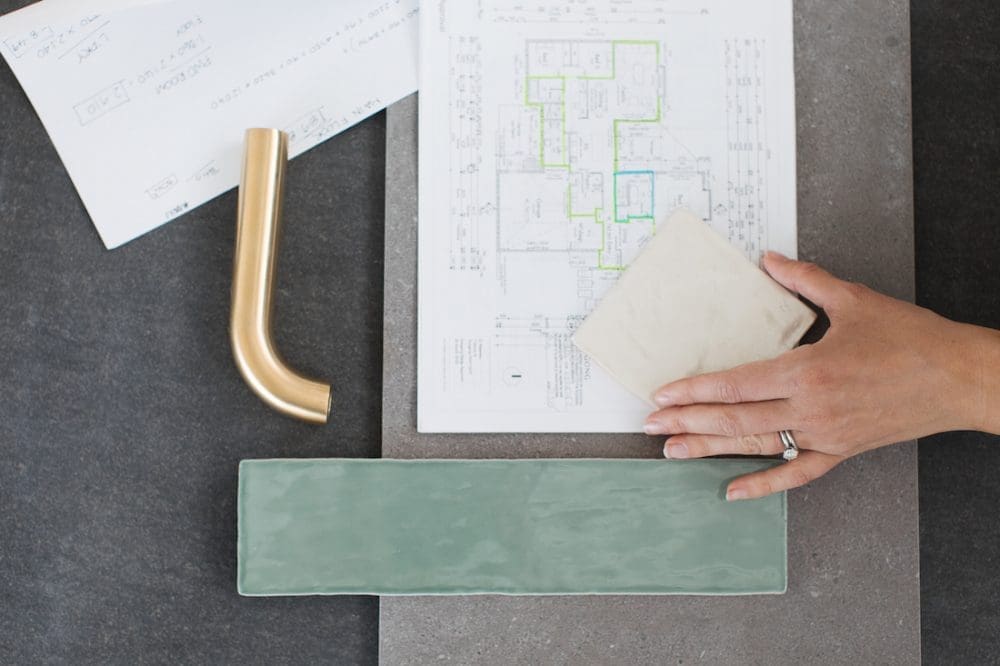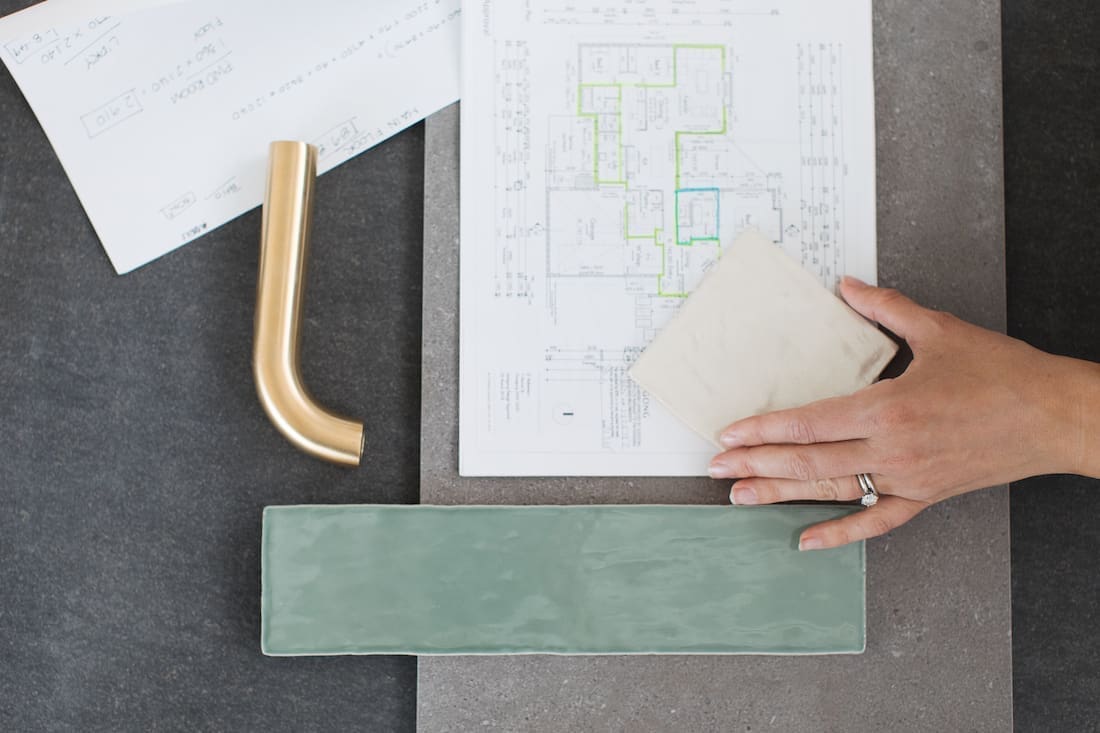 Budget
With a clear renovation plan in hand, you can begin crunching the numbers to calculate what the renovation will cost.
Knowing the total cost of your renovation before you start is essential so you can determine if it is a good investment.
If you're planning to renovate to make a profit, look at what other houses in your area have sold for. Factoring in the total cost of buying your home plus the cost to renovate plus the ongoing mortgage repayments and bills, you can determine if the renovation would add value and achieve your desired profit or if you would be overcapitalising.
On the otherhand, if you are renovating for lifestyle ie you plan to live in the home for several years, then the calculation isn't as clear cut. What are you willing to pay to live in a beautiful and functional home? Perhaps this outweighs the need to make a profit and you are willing to invest more than market value into your home.
Tips to bring your renovation within budget
Pick your heros
It isn't always possible to get everything on the reno wish list. Rather than downsizing all your reno plans or switching all products to cheaper options, we suggest scaling the project back to only tackle the zones that will add the most value to your house.
We've all heard the saying that kitchens and bathrooms sell houses so you don't want to skimp in these zones.
It's better to do 2 or 3 zones of the home to a higher quality than attempt to renovate every aspect of the house cheaply.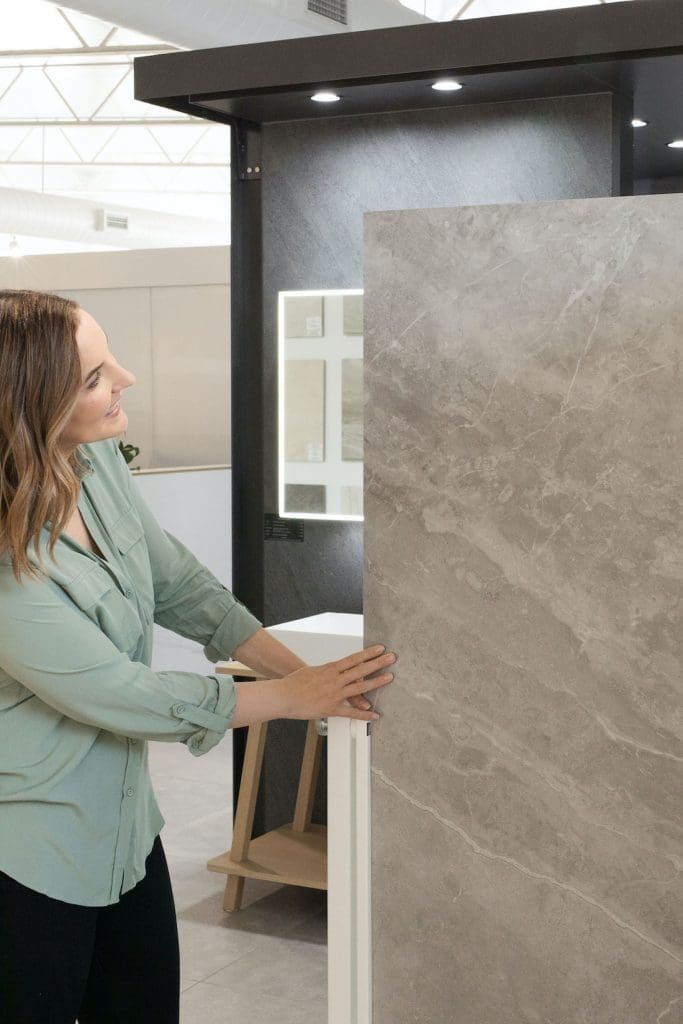 Seek out discounts
When it comes time to sourcing products, there are a few ways you could save. Some suppliers offer bulk discounts. For example, they will be happy to offer a 5-20% discount if you purchase from across their product ranges, such as buying tiles and bathware at the same store. These aren't always advertised so it's worth asking as you could save thousands.
Shopping for appliances or materials while they are on sale is another way you could save big. Similarly, purchasing items that were floor stock is another way to save. Some savvy renovators also look to Gumtree or Facebok marketplace where you can often find real bargains.
Luxe for less
We know we said switching to cheap products isn't the best solution to achieve your reno within budget but there are ways you switch to more affordable versions without going cheap. Always be sure compare the materials and manufacturing quality rather than just the aesthetics.
Our tip tip is to create a mood board of the space you want to create and then do your research to see where you could switch some products for more mid-range options. For example, you can find beautiful stone look tiles ranging from $45 – $120 depending on where they are made.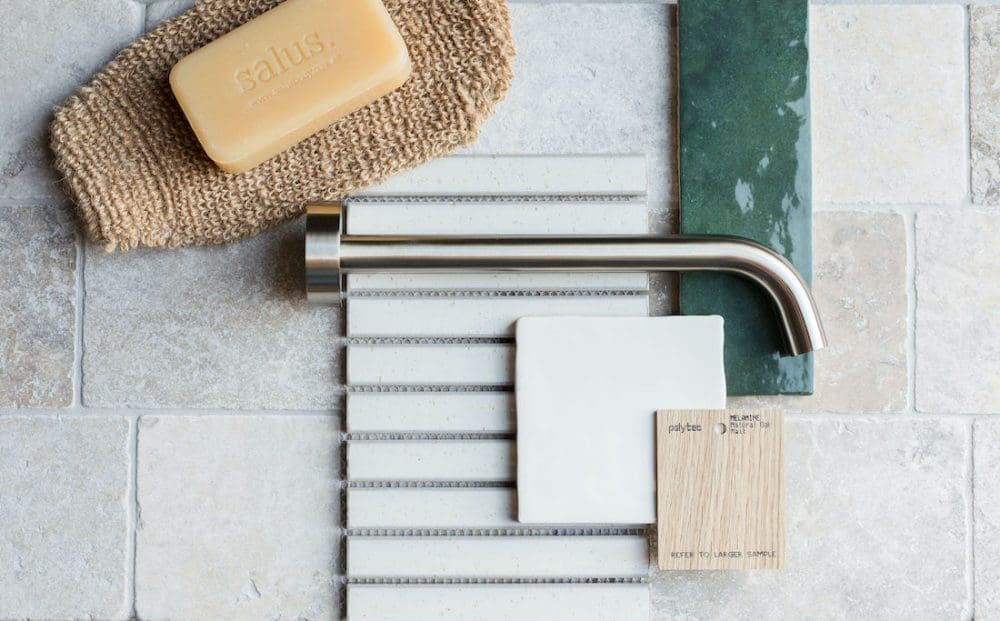 Timeline
With your renovation plan in place, it's time to begin project managing the reno.
Create a realistic timeline for each stage of the renovation, and allow contingency time for enevitable delays. There are plenty of free resources online that can help to create a timeline for the particular renovation job you're undertaking.
To keep your project on schedule, be sure to line up all your trades before you begin and order your products in advance so you aren't held up waiting for supplies to arrive.
We hope these tips help you if you have bought or are buying to renovate as a first homeowner. Do you have any other reno tips you can add? Share them in the comments below.
More reno advice