Today's artist feature will have you dreaming of summer days and island life. With her fun loving, summer inspired art, Catherine Hayler Art grabbed our attention and we couldn't wait to sit down to chat with her.
Related article: Art with those European summer vibes: Discovering BG Studio
Related article: Allowing mood to dictate the canvas: Delving behind the expressive abstract art from Lena B art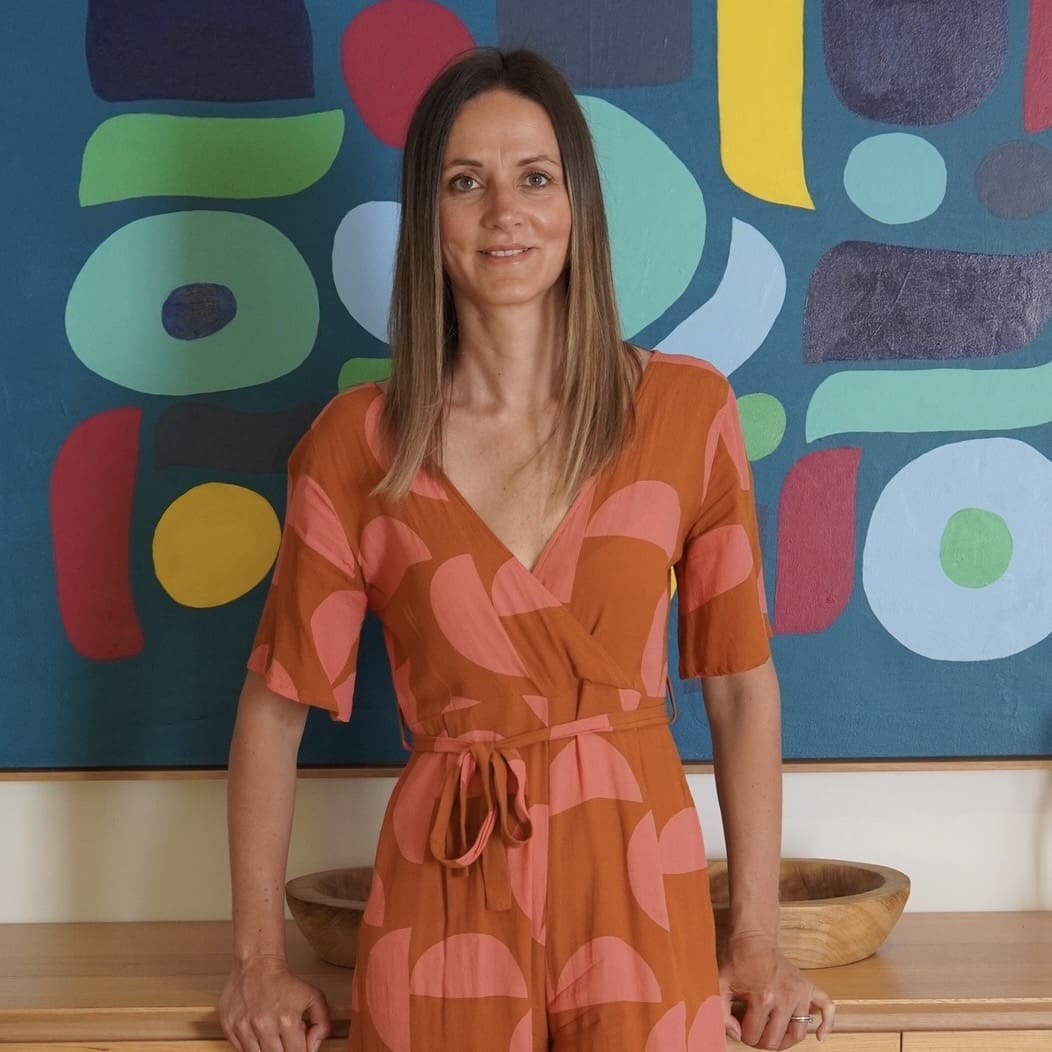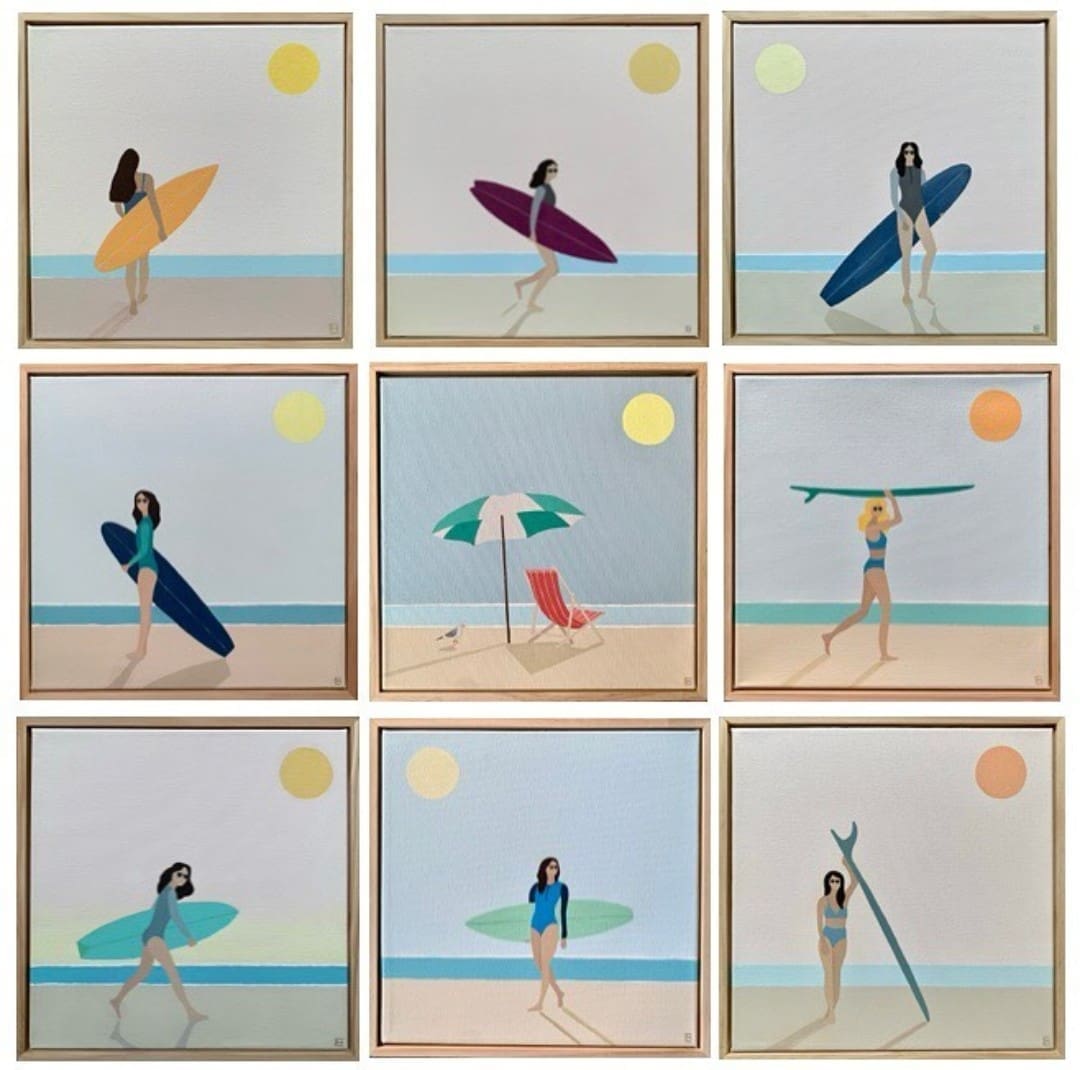 A self-taught artist, Catherine turned to art to pass the time during those many, many lockdown days.
"I'm a Melbourne based self-taught artist who has spent my life surrounded by art. My Dad was previously an art dealer and then an auctioneer, specialising in art and antiques," Catherine explains.
"After being made redundant from the corporate world, and then being thrown into Melbourne lockdown, I suddenly found myself at home looking after my children full-time for the good part of 2 years.
"We had also just moved into our new home and I was inspired to fill our blank walls. So with time on my hands, I bought some art supplies and started painting!
"I started selling them on Marketplace and soon after, created my Instagram art page. From there I was incredibly fortunate to be picked up by The Toowoomba Gallery and things have just progressed from there."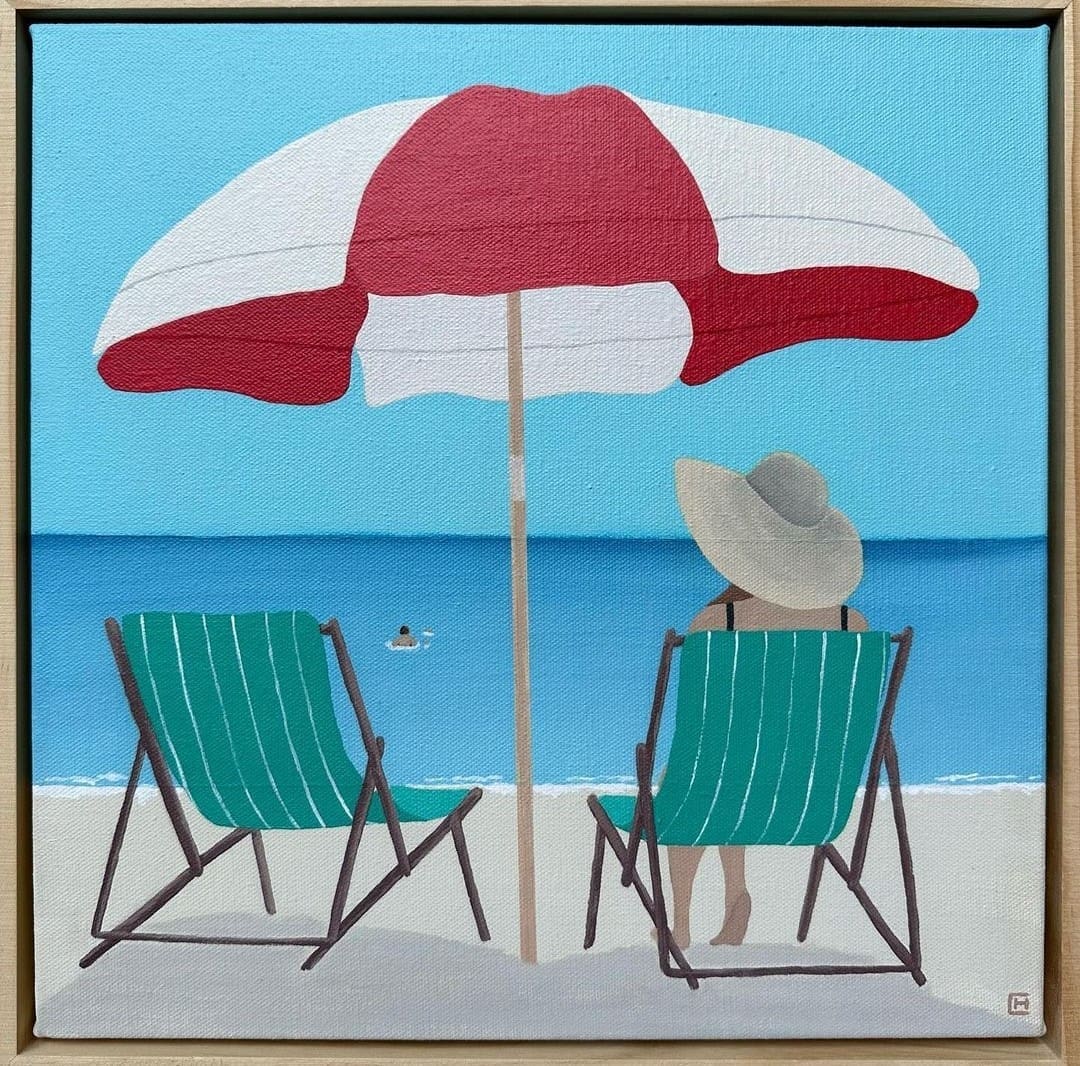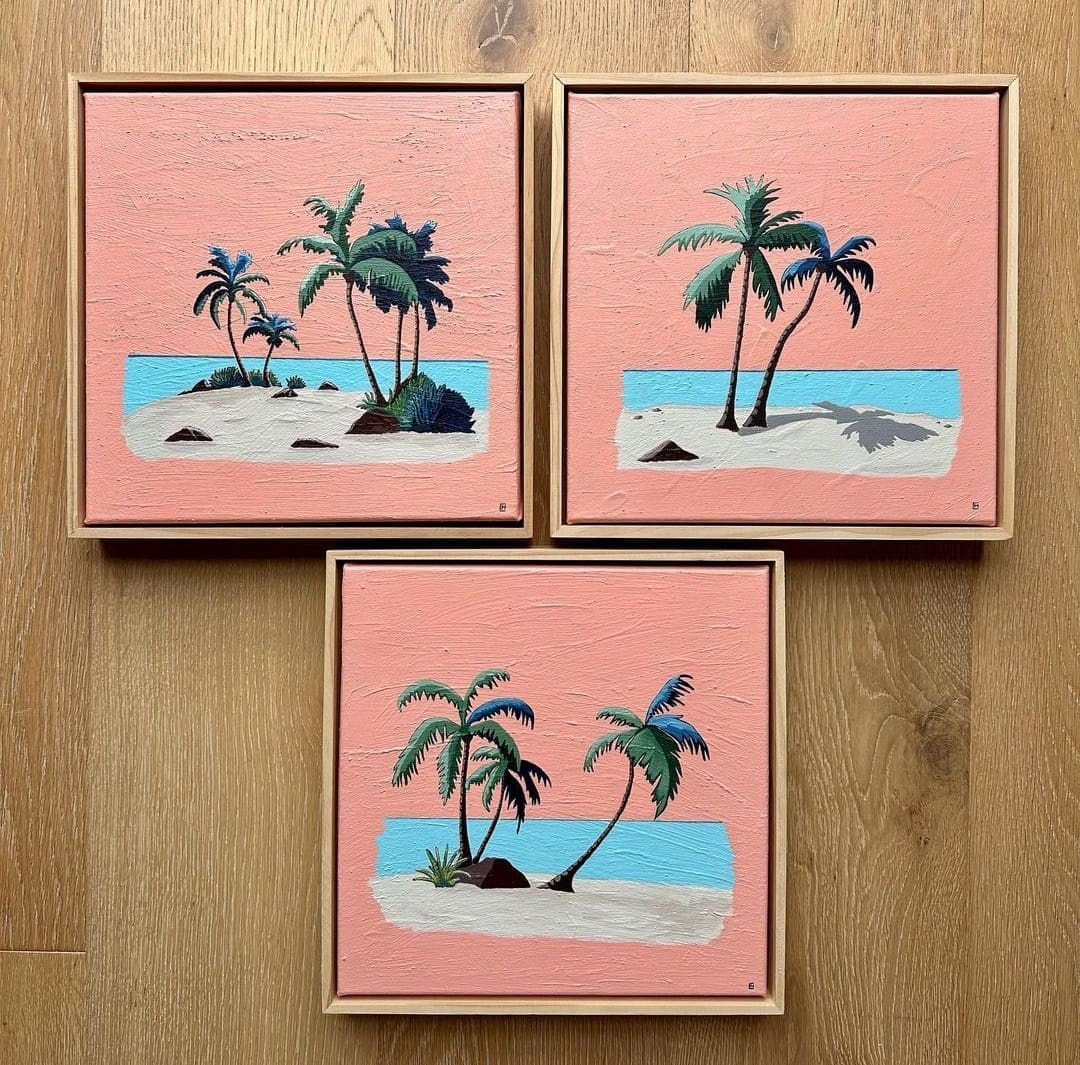 There's no denying that summer inspires Catherine's art.
"Almost all my artworks are beach and summer themed," Catherine says with a smile.
Beach and sun = my happy place!
"I'm very much a summer person. I've always loved spending time at the beach. It just makes everything better. Breathing in the fresh air, feeling the sun on my skin and embracing the day.
"I paint beach and surfer girl scenes because it transports me back to those calming feelings and memories."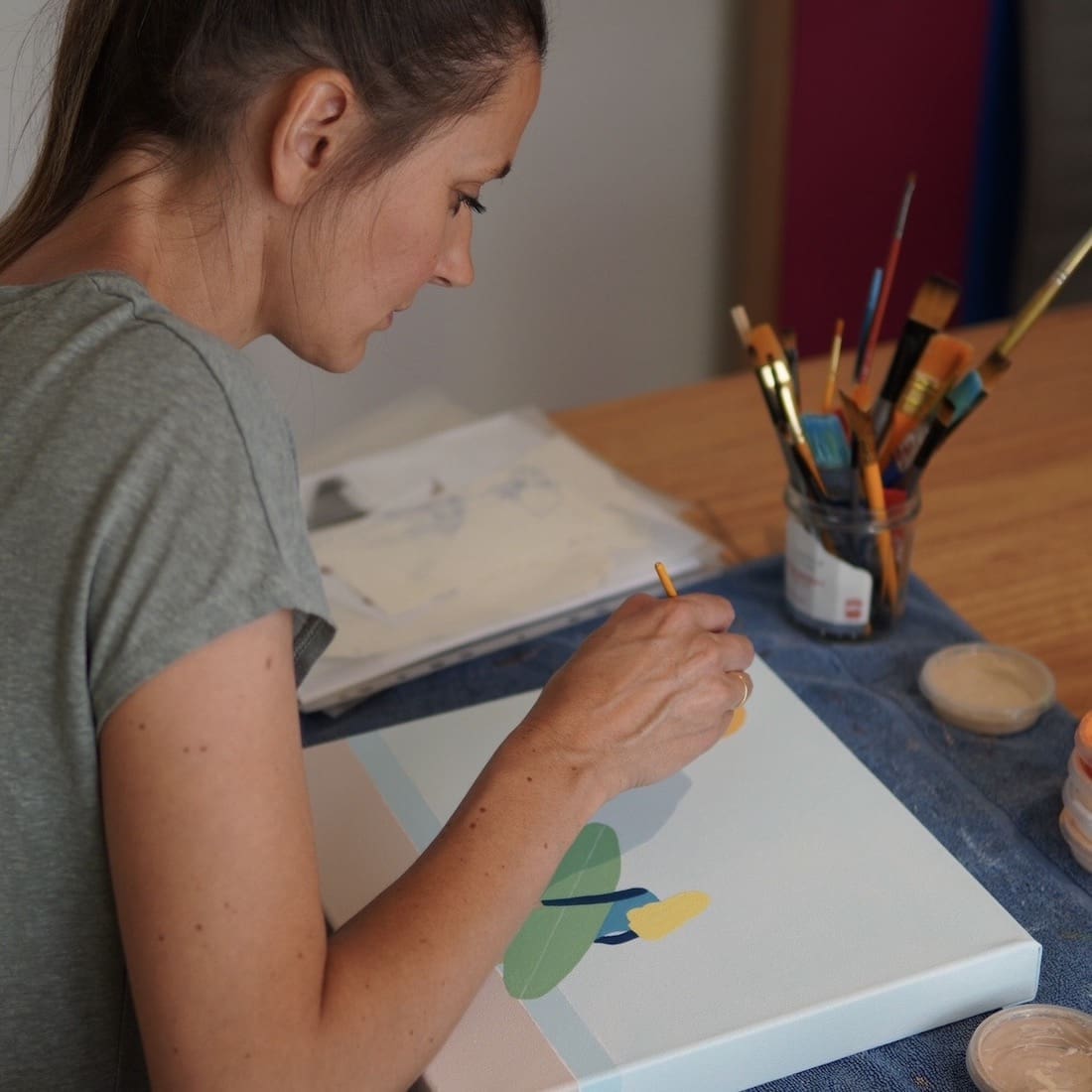 Catherine works from photos, sketching before putting paint to canvas.
"I'll often look at photo albums from my travels or photos I've taken on my phone. I'm always taking screenshots for inspiration.
"From there, I'll do a sketch and get the composition right, also thinking about the colour palette. I'm the first to admit I'm a bit of a perfectionist!" Catherine says with a smile.
"If I'm unsure about an artwork, I'll leave it for a week or so and revisit it later.
"Fashion and interiors really inspire my colour palettes. At the moment, I'm loving dusty and muted tones."
With goals to hold her first solo exhibition some time in the future, we look forward to seeing where Catherine's summer inspired art takes her. You can find artworks for sale on Catherine's website or take a scroll through her Instagram.
Catherine Hayler Art is also available at Jumbled, Love Moroccan Rugs, Aspire Gallery and The Toowoomba Gallery.