It's a bit hard to miss the check home decor trend taking over social media! From smaller gingham prints to oversized checkered patterns, check is emerging as the IT print of 2022. Part of its revival has to do with the incredible versatility of this print — checked prints can be fun, sleek, retro or modern! Perfect for adding a touch of texture to your home in even the smallest doses, this pattern may be exactly what your home styling needs!
Continue reading to check out our favourite ways to inject checkered décor into your home (you had to know there'd be at least one lame pun!). We share 9 easy and affordable ways to add a bit of checkered styling to your home and our favourite pieces to nail this trend.
Related article: DIY checkered tissue box cover: Inexpensive stylish tissue box in minutes
Related article: The inspirational story and ethical, Australian made textiles from The Tartan Space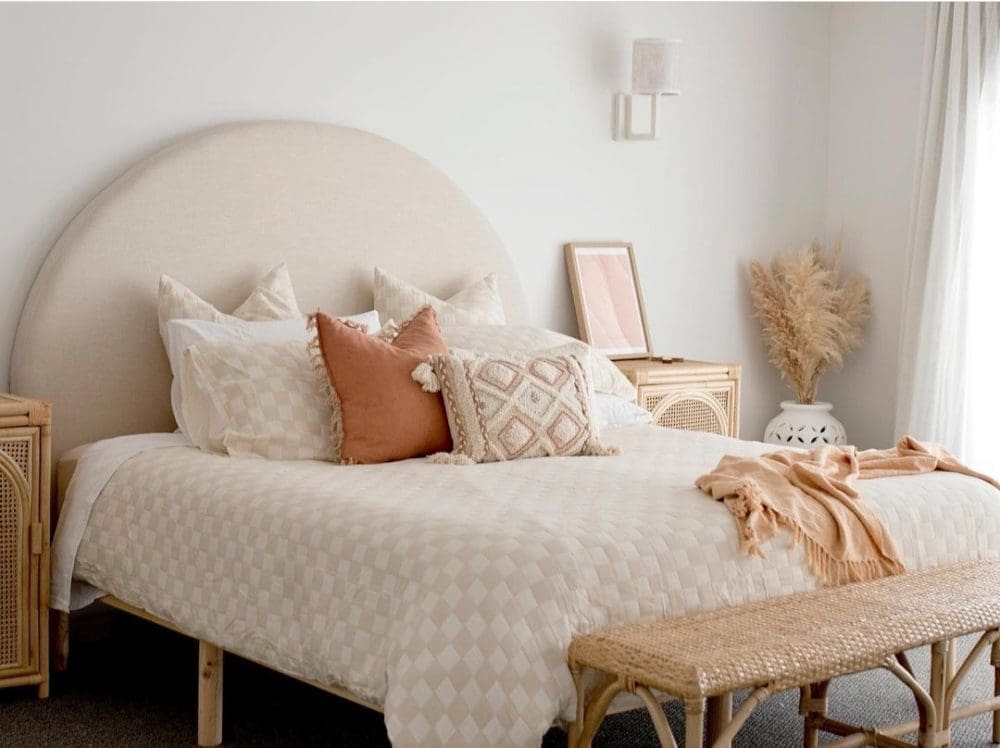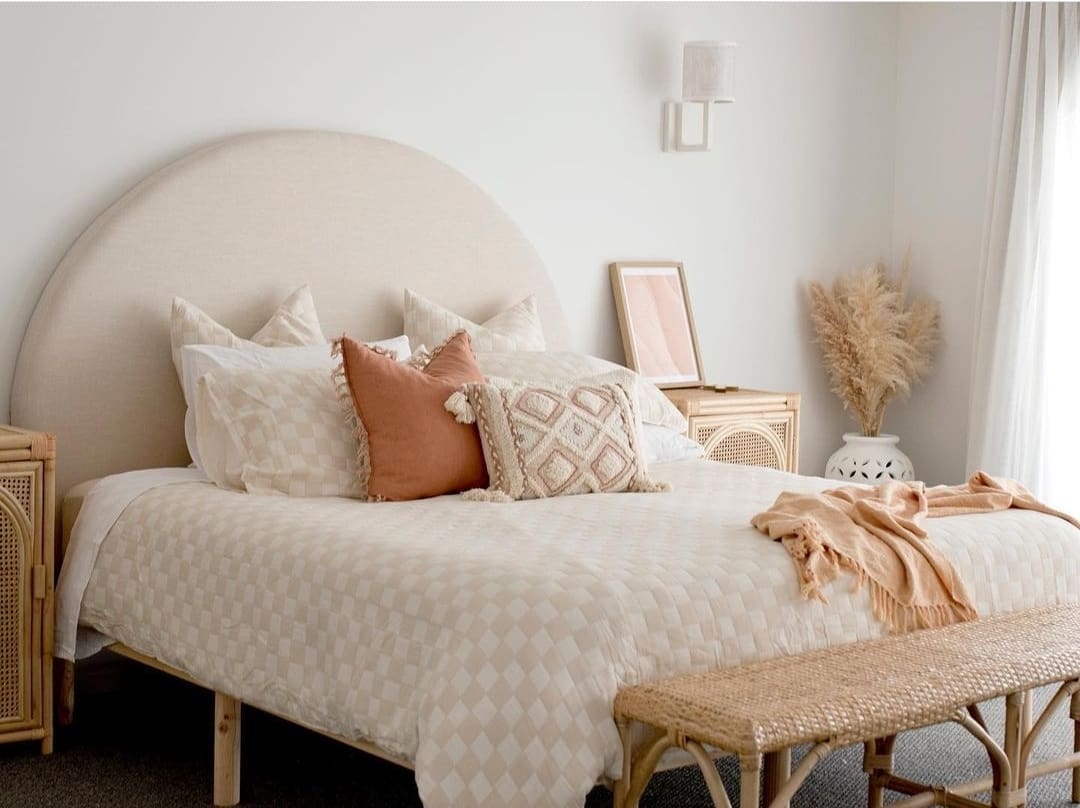 Check vases
If you just want to dip your toe into the checkered home decor trend, we suggest picking up a stylish vase! Available in so many colours, sizes and styles, a check print vase can elevate any floral arrangement on your coffee table, bedside table or be used as a stand alone piece in bookshelf styling.
Hand painted ceramic vases are certainly proving popular at Australian retailers and we love that small business options like Greenbie's are customisable. In saying that, you can't go wrong with the classic black and white checkerboard style, especially when they are made in a funky shape that makes the vessel an art piece in its own right.
Or if you feel like getting crafty, painting your own checkered vase is an achievable DIY project! Just take a look at how Georgina from @woolandwillow upcycled vases in the reel below.
Checkered bedding
Your bedding makes up one of the biggest surface areas in your bedroom… so naturally, your bedding has a big impact on the overall look and feel of your bedroom. Whether you want to channel quirky and playful or elegant and sophisticated, there's a checkered bedding set to help you do just that! We recently shared this season's hottest bedding is all about gingham, but you can also find much larger check prints if you prefer a bolder look. Of course, you'll be spoilt for colour choice too. Our fave is neutral and earthy tones, but you really can't go wrong!
Oh, and checkered bedding looks equally as fabulous in a child's bedroom. So don't forget your little people 😉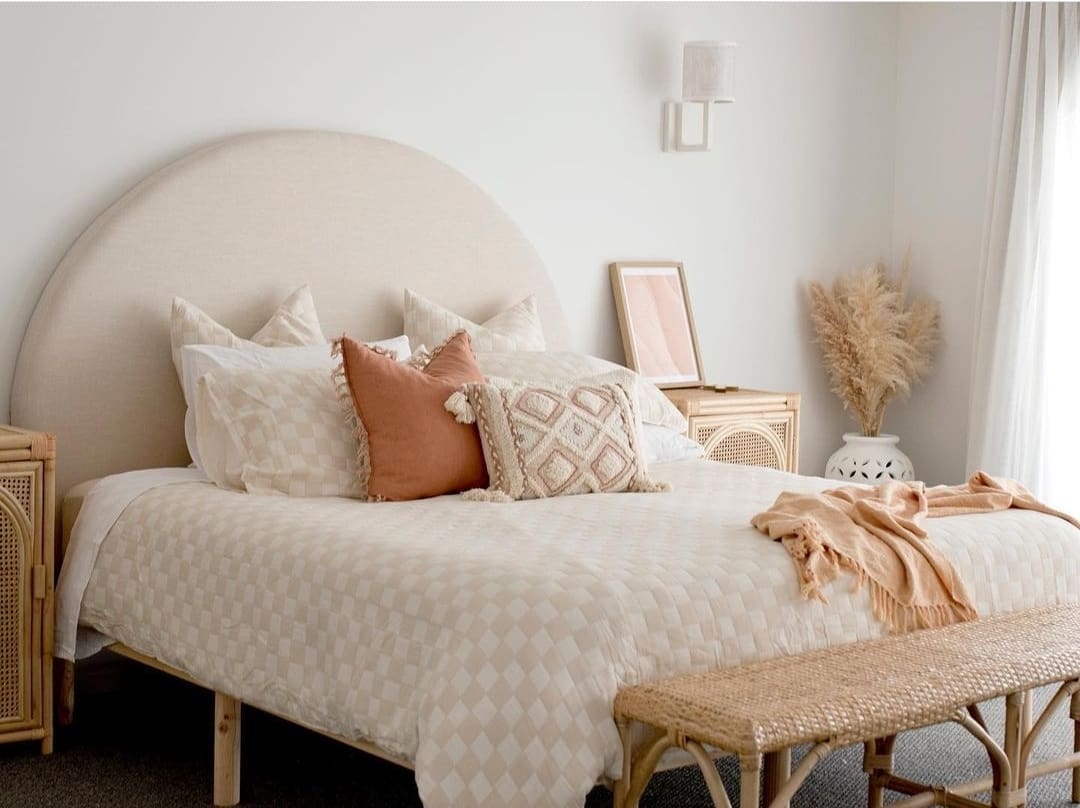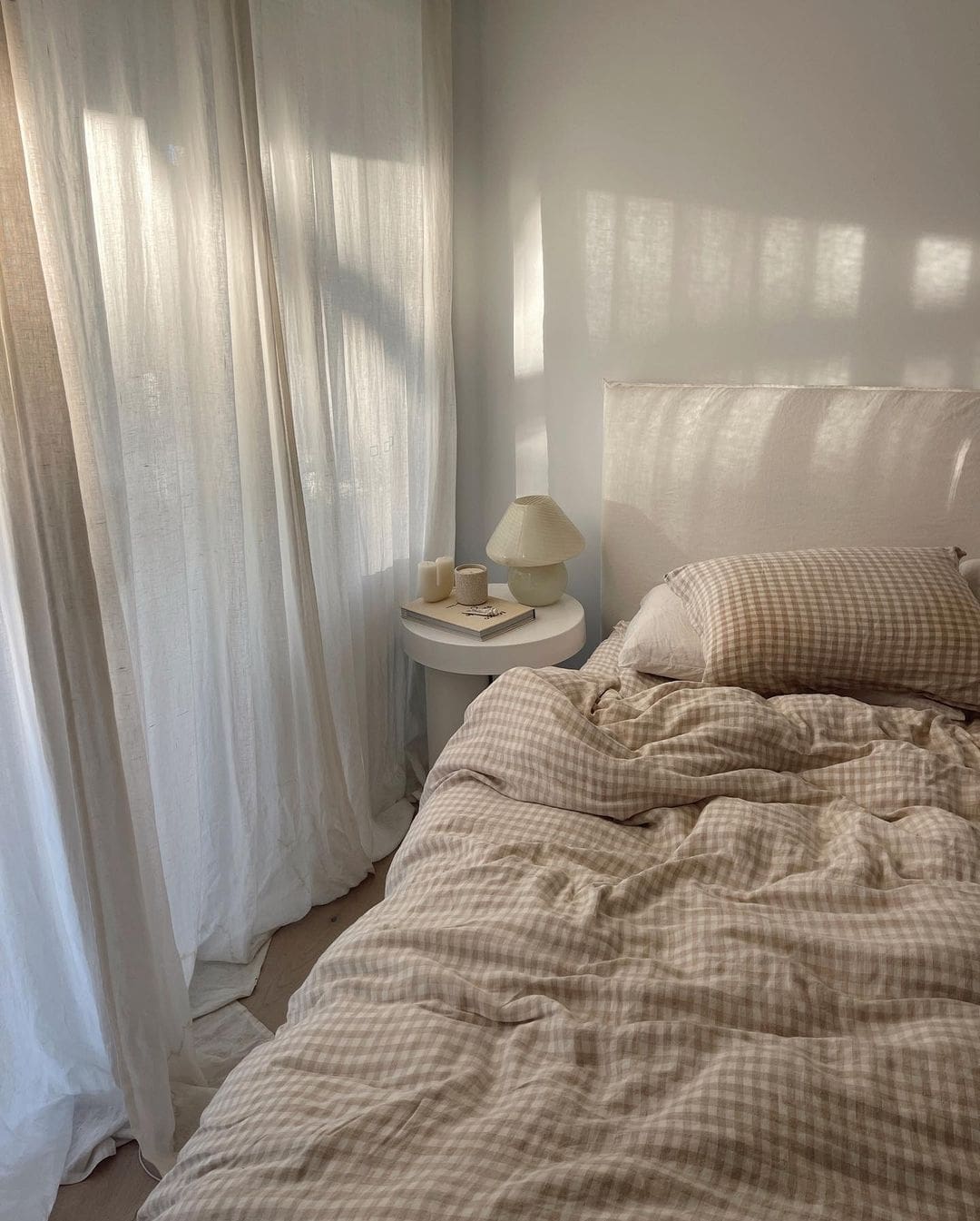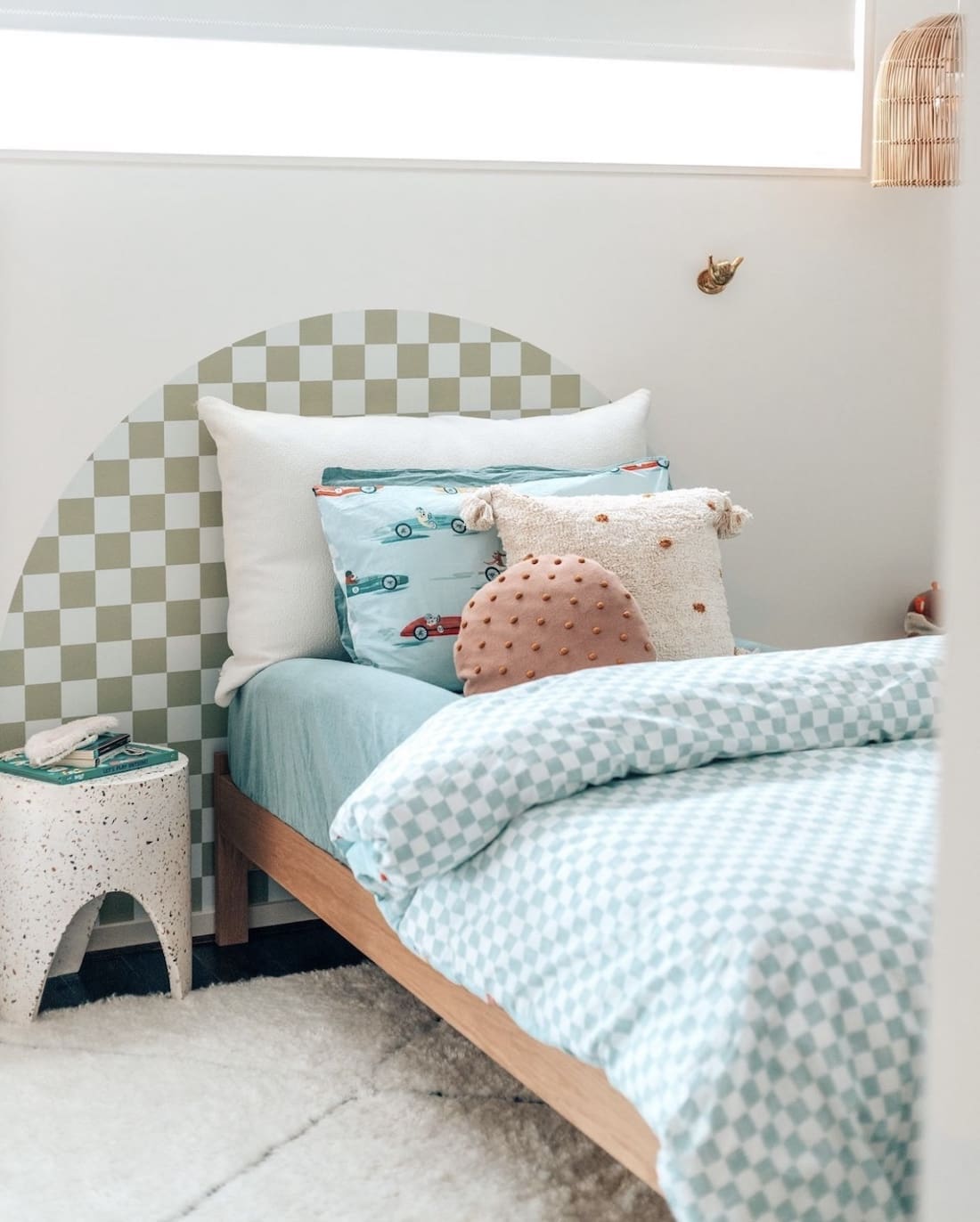 Check print cushions
Personally, there's no better way to achieve an instant, low-cost update to the home than with new cushions. In these cooler months, it's the perfect time to introduce warmer tones into your home and there are plenty of checkered cushions in shades of rust, tobacco, and brown. Gina recently switched up her sofa cushions including this gorgeous tartan checker cushion from Adairs to cosy up her home!
So many of our favourite brands are offering check cushions, including Bambury, RJ Living, Temple & Webster, and Coastal Road. We've included some of our top picks below.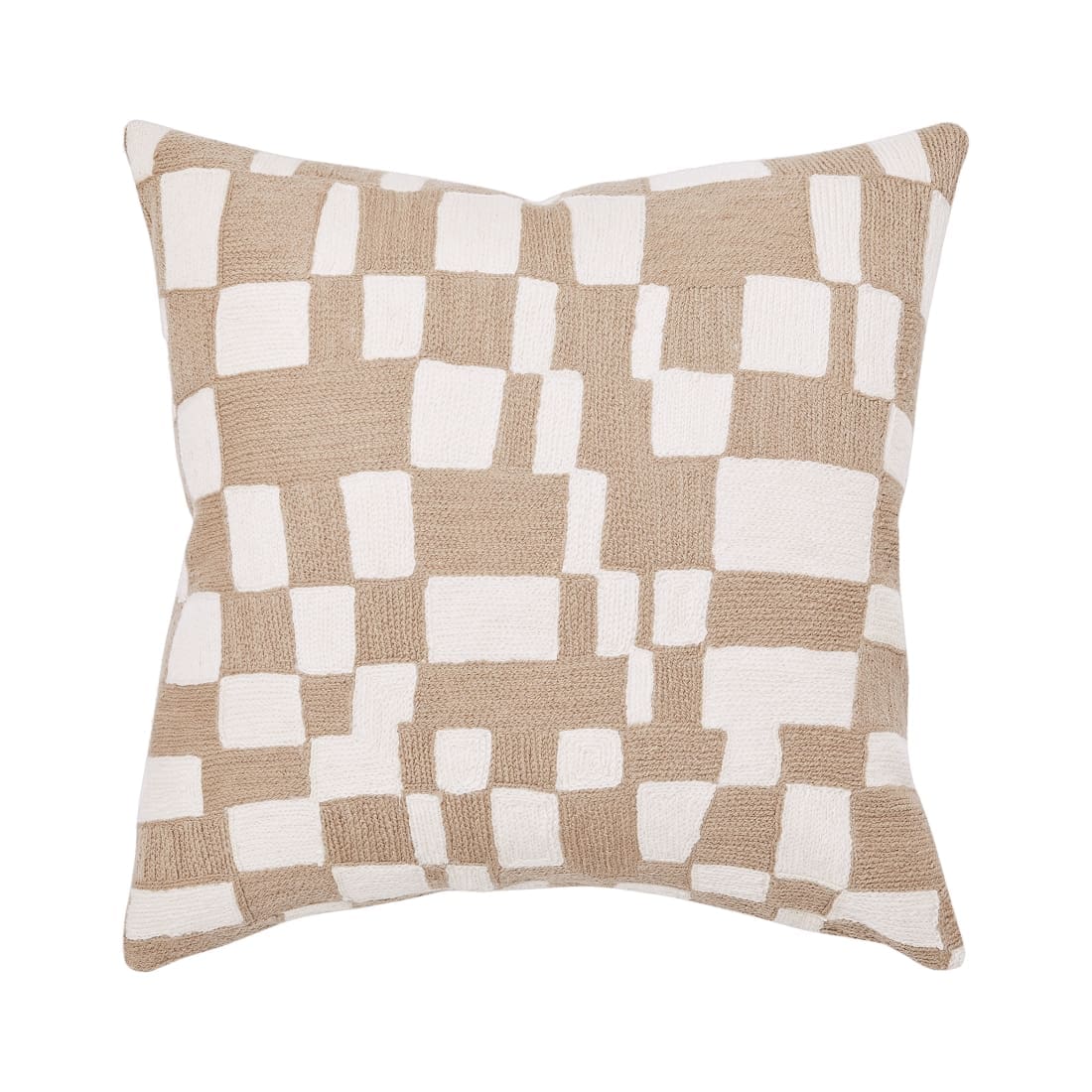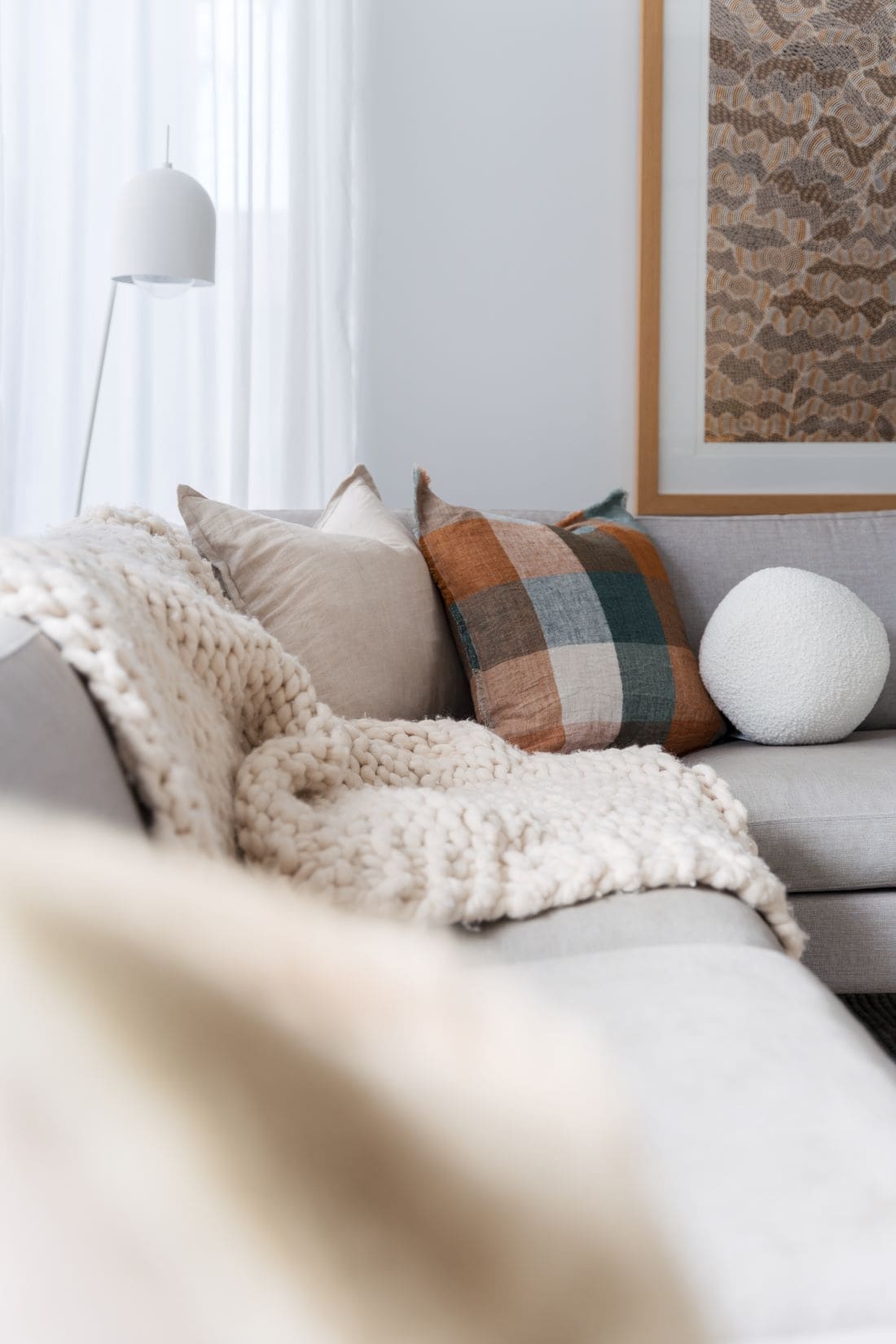 Checkered rugs
Ummm, ok! If you really want to embrace the check home decor trend, there's no better way to pay homage to the classic checkerboard floor than with a checker rug. From big to small, stark to soft, there are a variety of checker rugs on the market that are sure to fit your individual style.
Almost too cool to step on, we love the more subtle checker rugs to tie a room together.
Checkered outdoor mats
On a similar note, you can also find a fabulous array of checkered outdoor mats. What better way to welcome people into your home than with a stylish check outdoor mat?!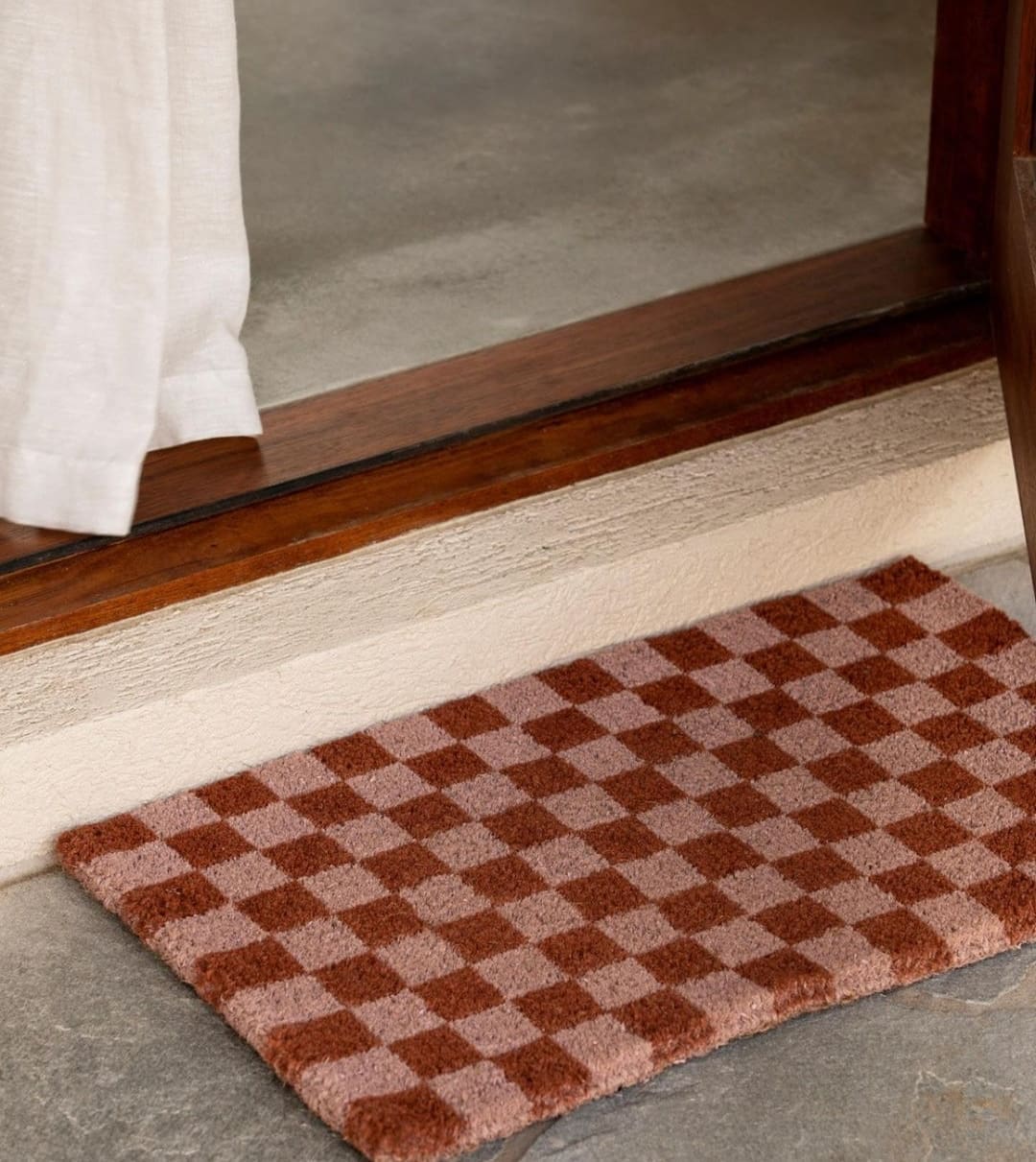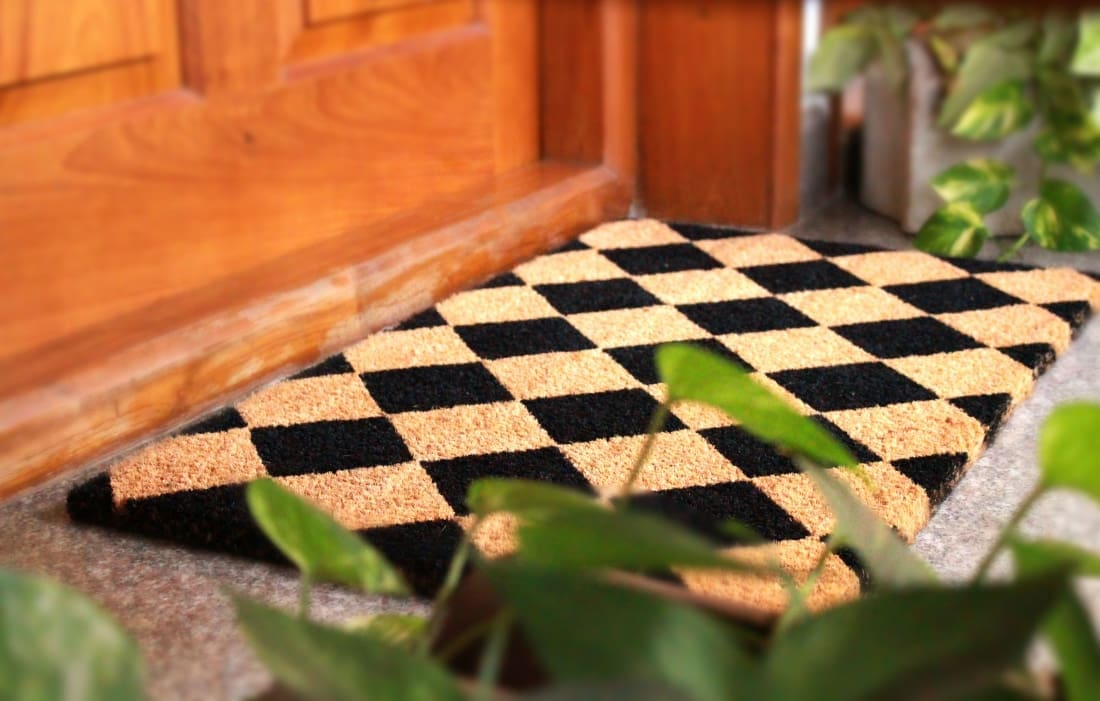 Check print towels
Bathrooms are easily one of the most neglected areas when it comes to interior styling. And towels are one of the simplest ways to uplift your bathroom, adding texture, colour and layers to your bathroom. Even better, you can display and style towels in so many interesting ways.
Find some of our fave stylish check print towels below!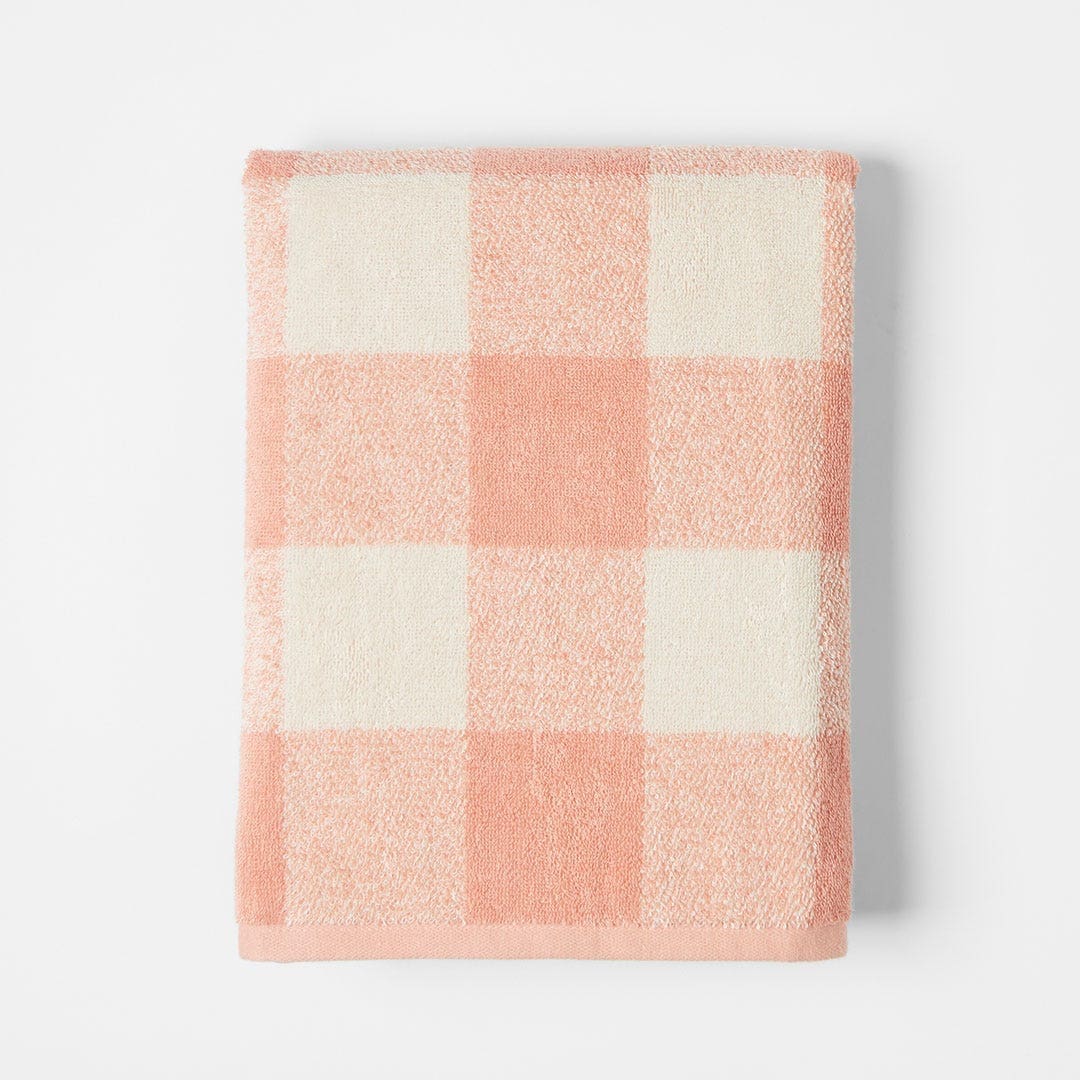 Checkered artwork
Art is one of the top ways to transform a house into a home. There's nothing quite like filling an empty wall with texture and colour using artwork… and you betcha, the checkered trend has found its way into the art world too! Some artworks, such as the ones below, make checker the main feature. Others incorporate a check print into a detail of the painting, such as a still life with a checkered tablecloth or backdrop.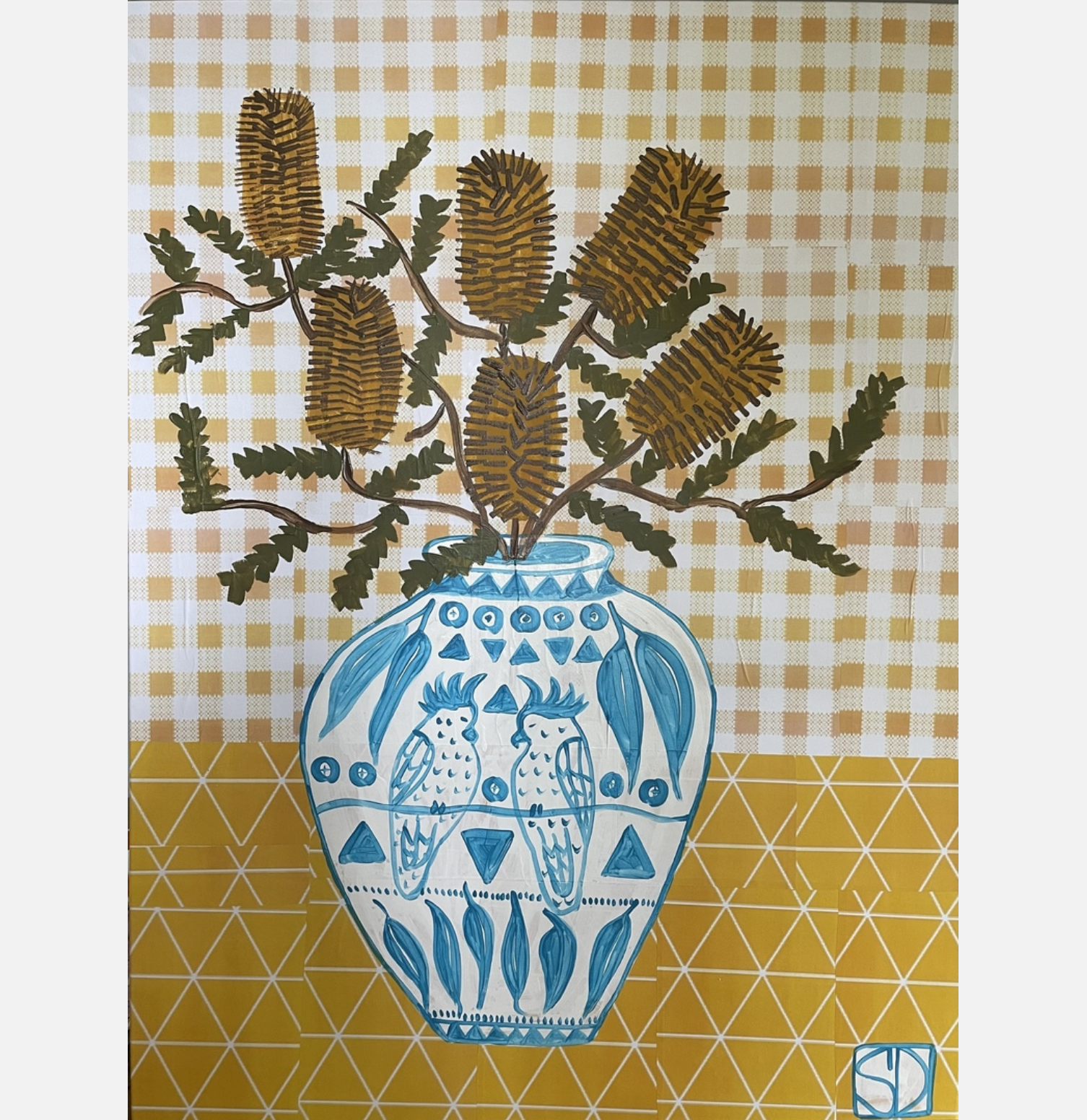 Check table cloths
Before you think of your Nan's outdated red and green gingham tablecloths, think again! Check table cloths have come a long way and we're sure you'll agree, they make a pretty dreamy addition to any table styling. In colourful or neutral, large check prints or smaller gingham patterns, you can find a checkered tablecloth to elevate your next tablescape.
Checkered throws
When all else fails, you can easily style a bed, couch or chair by simply draping a stylish checker blanket over it. Perfect for making your home just that bit cosier in the winter season, there are plenty of checker print throws at all price points in stores and online now.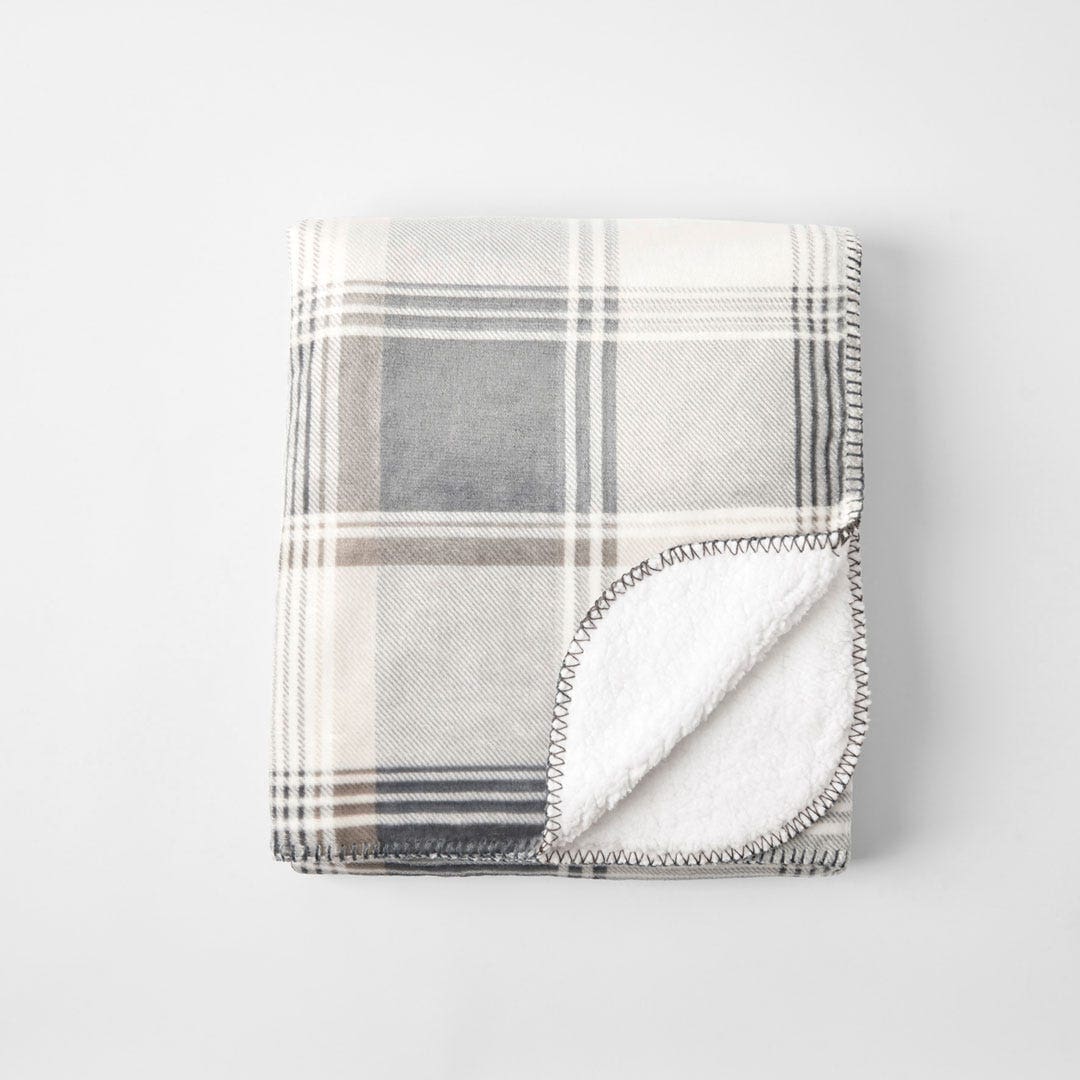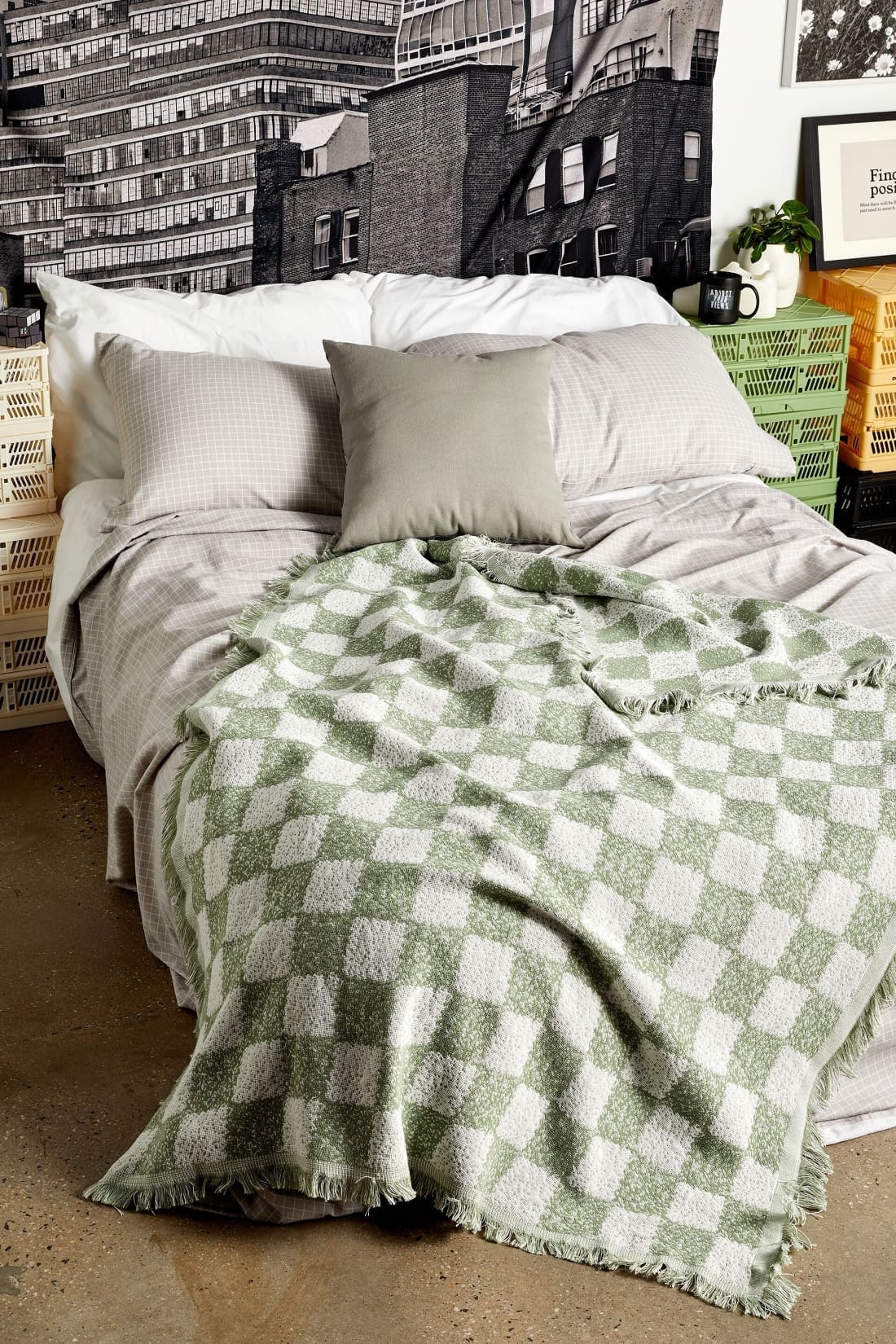 Do you have a favourite check home decor piece at the moment? Are we missing an important checkered item for home styling? Or would you like to see more checker styling ideas? We'd love to hear from YOU in the comment section below!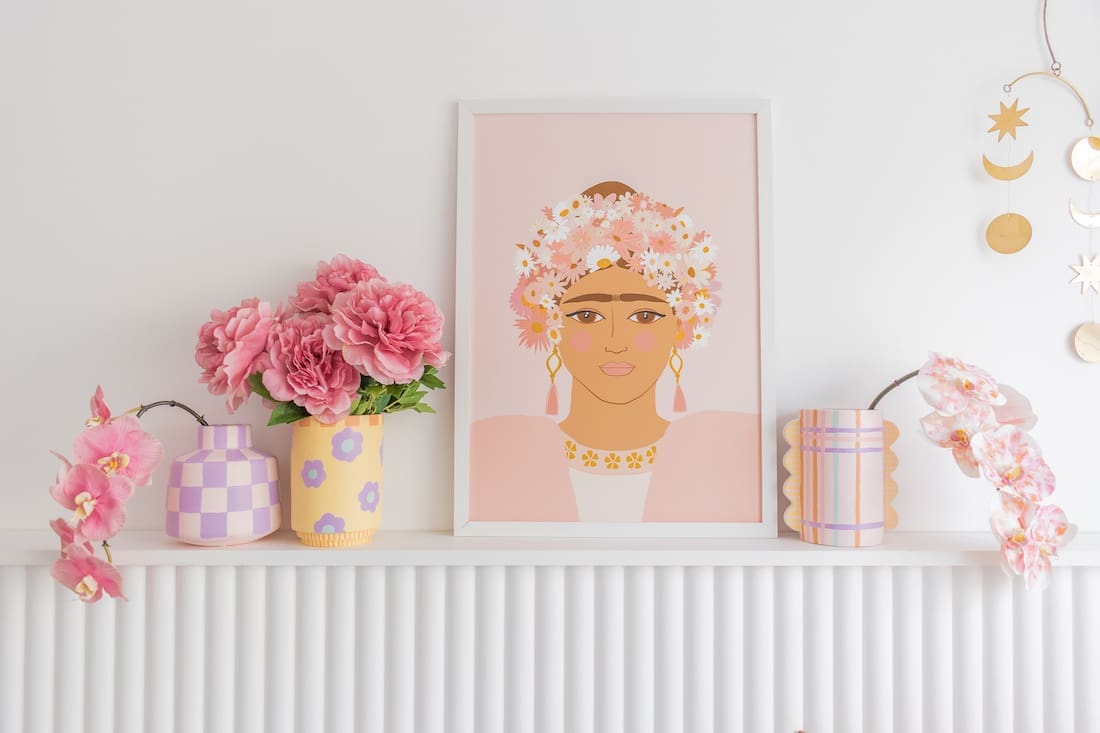 Disclaimer: this post contains some affiliate links. This means, if you purchase an item we may receive a commission at no extra cost to you.