Floral arrangements add a pop of colour and nature to the home, but without a stylish vase to accompany them, flowers can fall flat. Whether you're searching for a simple piece that pulls the eye or a vessel that starts a conversation, we've got you covered with our round up of the most stylish vases.
From budget buys to splurge-worthy pieces, these are our favourite vases on the market right now… and that you can buy online!
Related article: Gorgeous homewares and decor finds to elevate your styling… or Instagram pics!
Related article: 10 stylish floor lamps, from luxe to less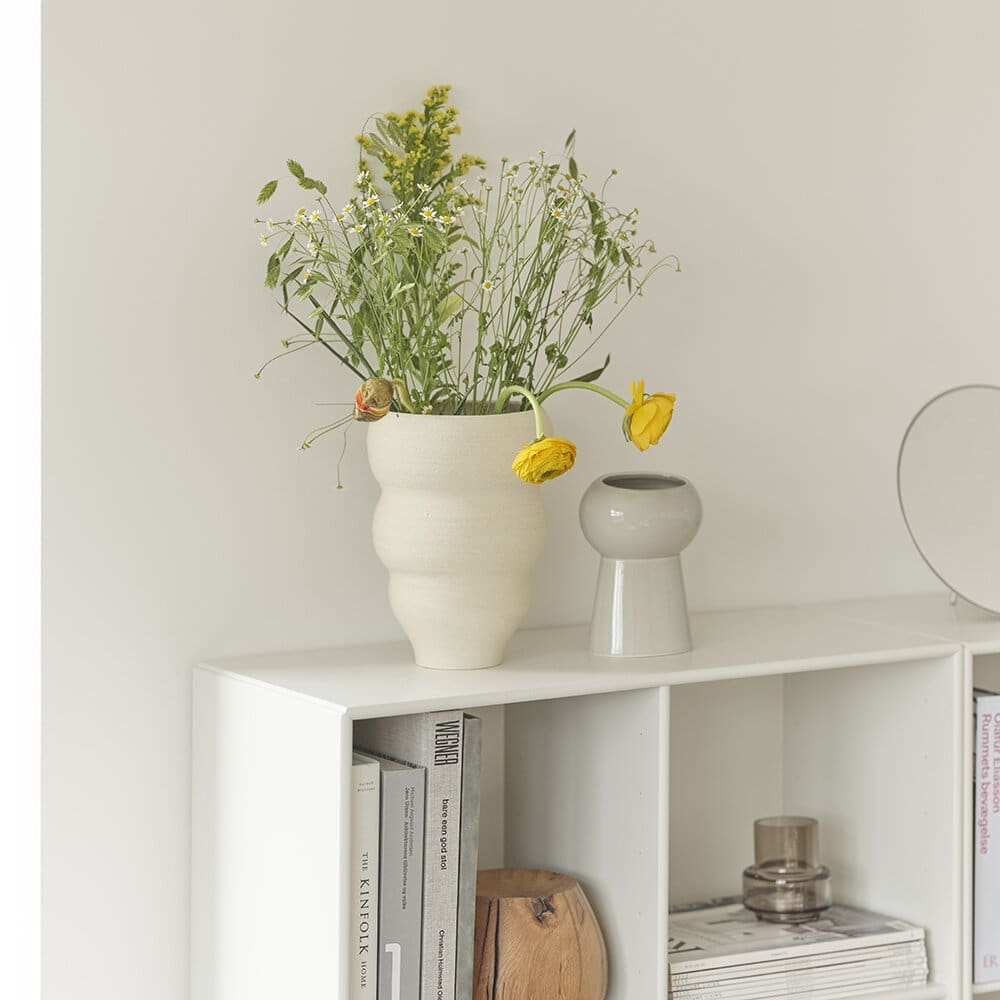 With curves in all the right places, the 'Clive' vase from Country Road kicks off our round up of stylish vases.
Looking fabulous with or without flowers, it's a modern piece that will stand the test of time. And with a neutral white hand-glazed porcelain finish, you can be confident it will complement any floral arrangement.
Available in a classic white or soft 'peony pink', in large or small sizes, this vase is the perfect way to elevate your table!
Glass home decor, especially fluted glass, is emerging as a hot trend. The beauty of fluted glass is the textural quality it adds and how it plays with light to cast interesting shadows in a room.
We're currently crushing on the stylishly tall 'Alturas' vase from Freedom. With a half moon shape, even smaller floral arrangements look full and luxe. This vase is available in short or tall sizes and in several colours. Take a look at how Gina styled it in her living room below.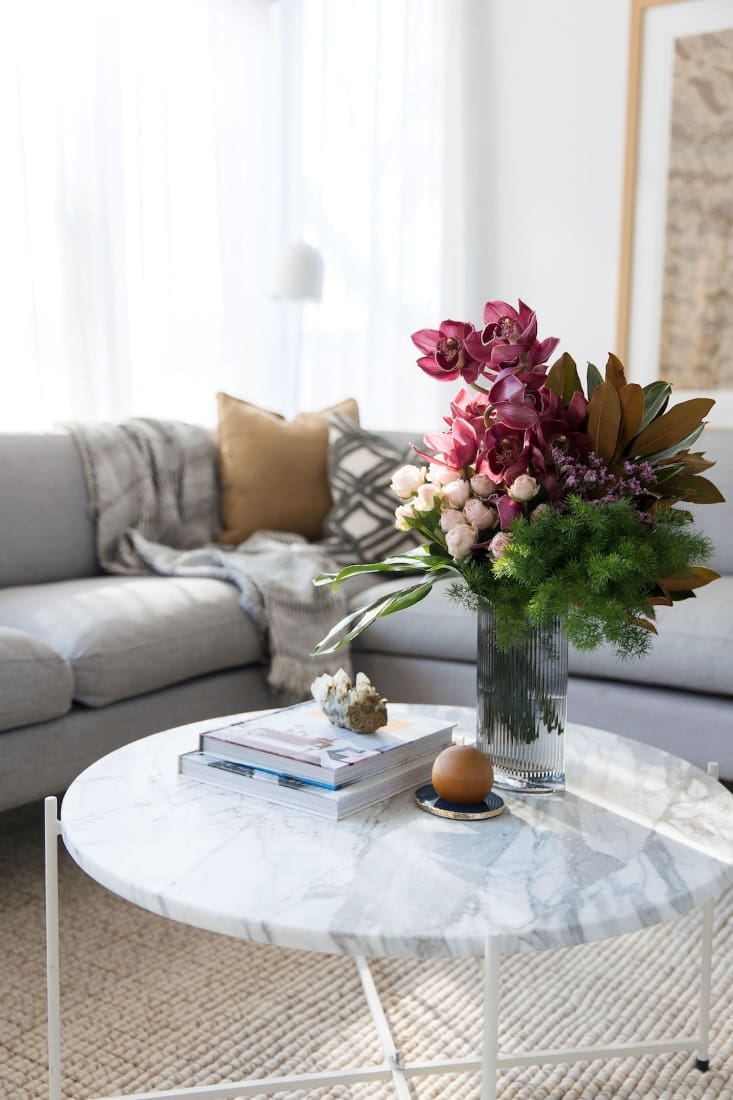 How stunning are the vessels from Ivanaloves ceramics? She has a range of designs but the 'floating sphere' vase pictured below has to be our favourite! Discover more about this talented artist and her handmade vessels in our interview with her.
Whether used as a vase or simply a sculpture in the home, Ivana's pieces are a refreshing break from mainstream and are sure to draw the eye.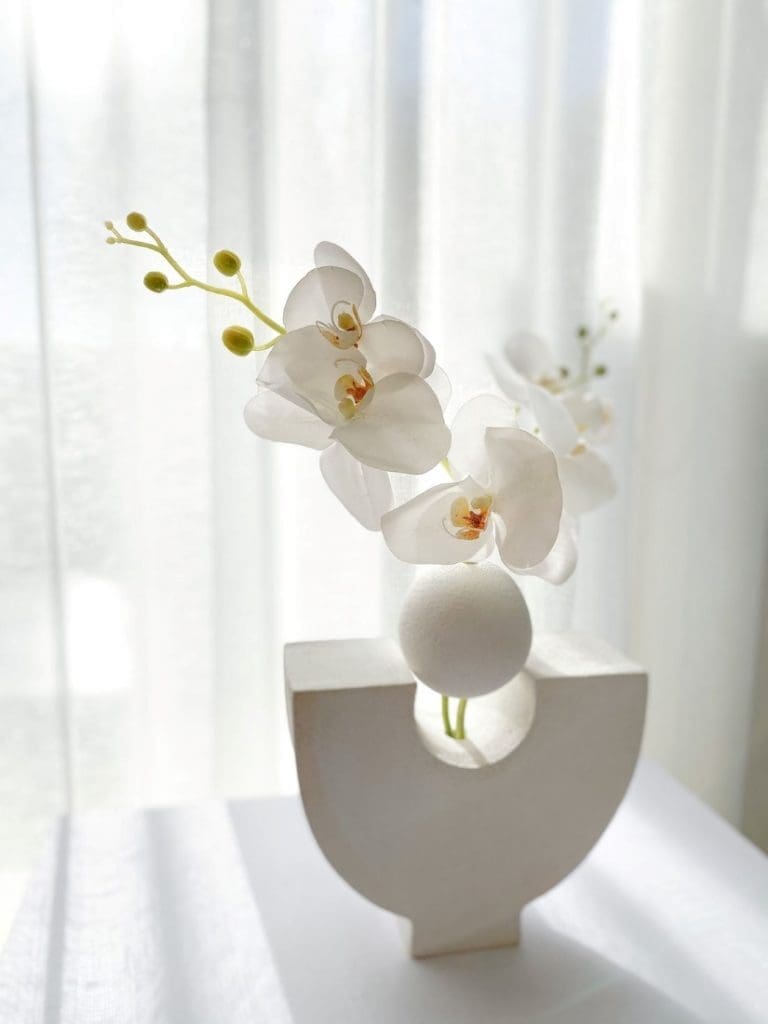 It's no secret we like to brighten up our rooms, but what if we go for something dark instead? Sound risky? Start small with decor, like this Isold vase from Temple & Webster.
Adding darker accents to a room gives it a sense of drama and sophistication… and it's one of the golden rules of decorating.
Use this vase as a stand alone decor piece or incorporate it into a styled arrangement. However you choose to use it, this stoneware vase is sure to look fabulous!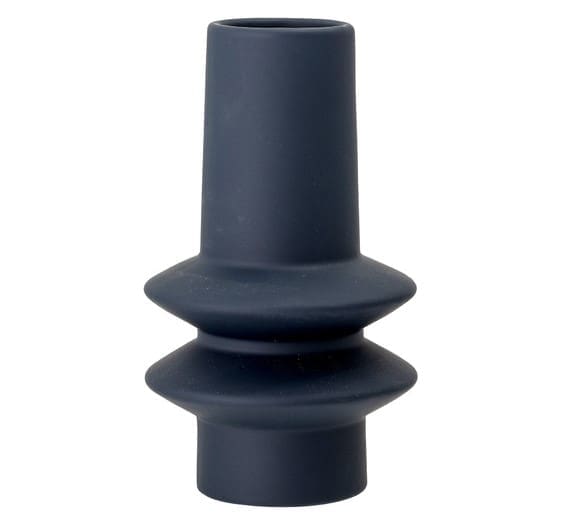 If dark stoneware is not your cup of tea, this cream hand-turned vase from Amara may be more to your liking. Hand turned on a potters wheel, every piece is a textured marvel unique to you and your home.
Whether you leave it empty or fill it to the brim with flowers, this vase is a beautiful addition to any home.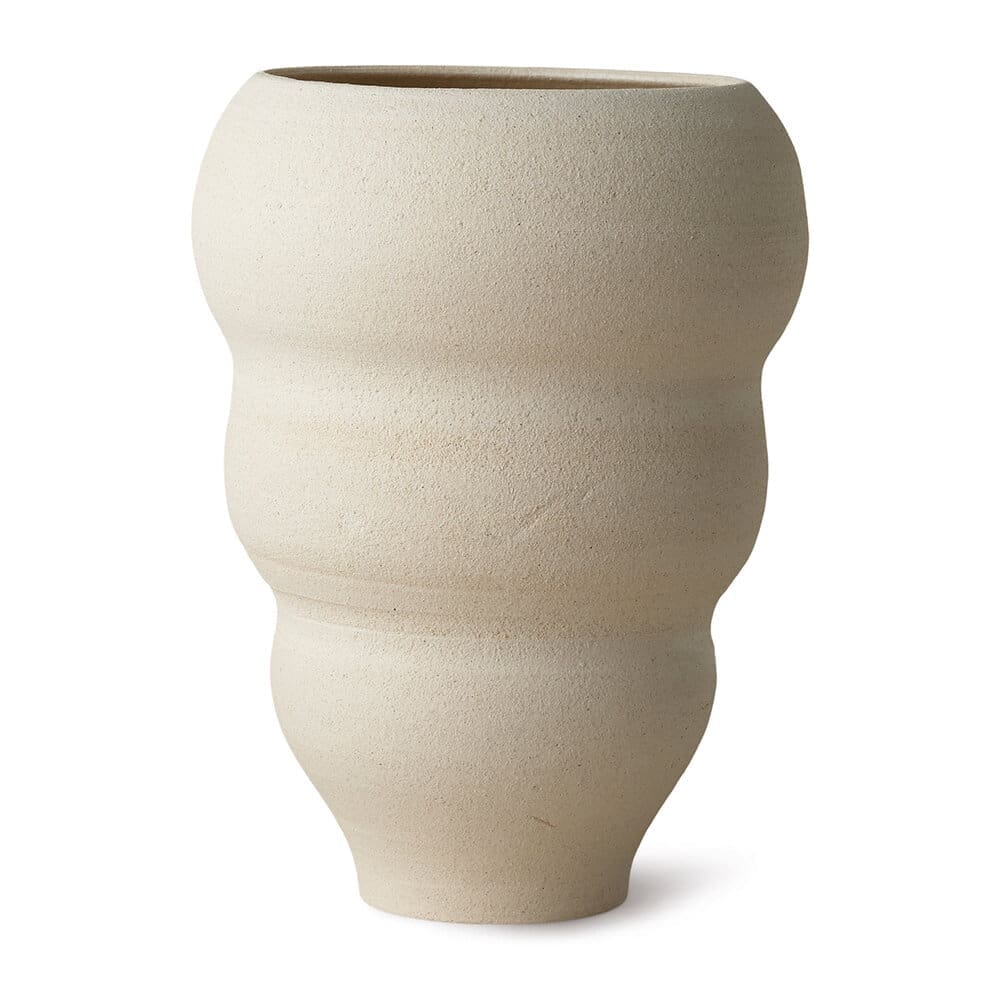 There's no denying earthier and more organic forms is one of the hottest interior design trends of the year. Handmade ceramics are back with a vengeance and we love it! This Scorpio vase is a stylish new addition to our wish list.
Regardless of your room's colour palette or style, the simple design of this vase is sure to accentuate your room. Hot tip: this vase is ideal for longer stems, such as branches from a blossom or olive tree.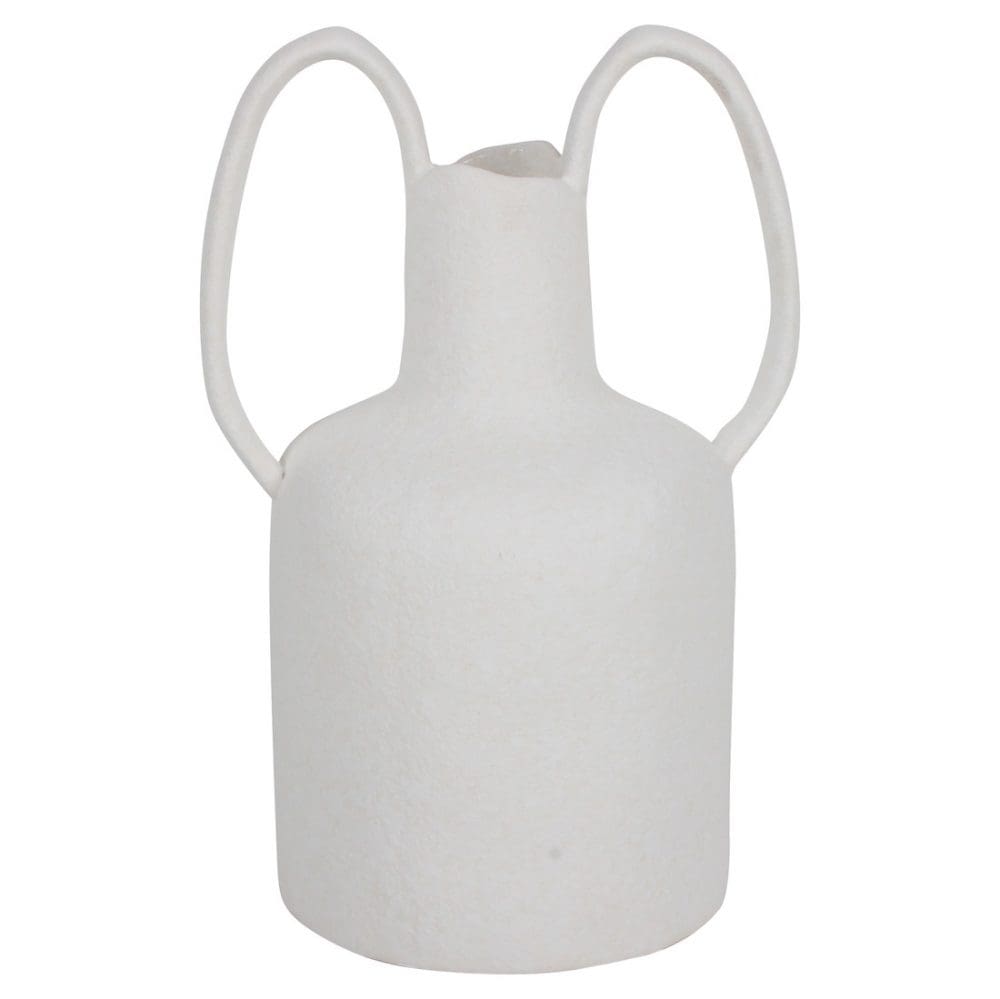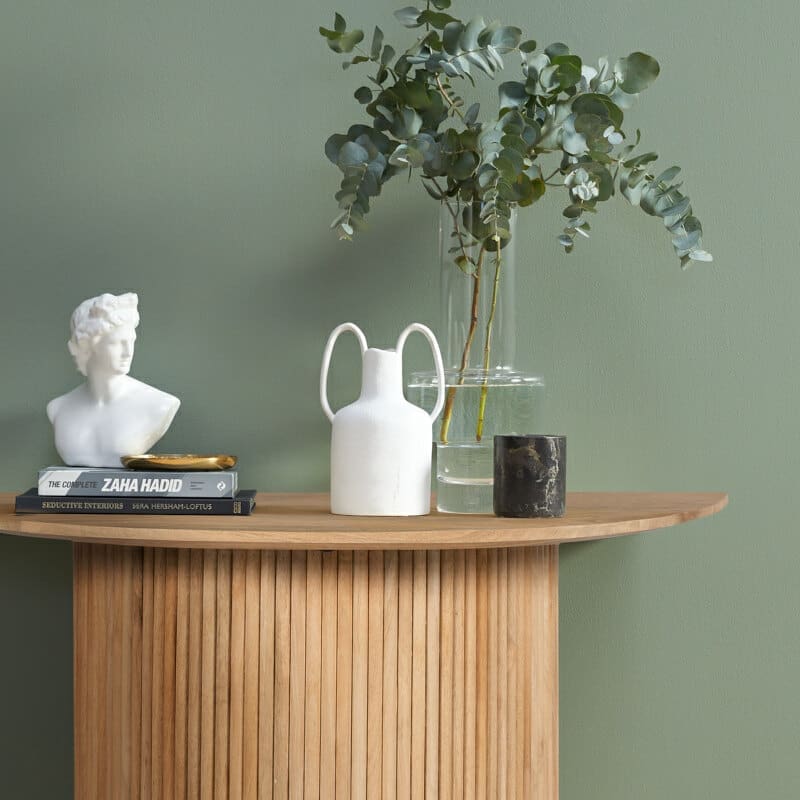 Another textured white vase we're loving is the Mimi vase from Adairs. Available in a variety of styles, our favourite has to be the white cylinder vase. We haven't seen anything like it elsewhere!
With striking circular accents on either side, their symmetry and textured matte finish provide a strong contemporary feel that can't be ignored!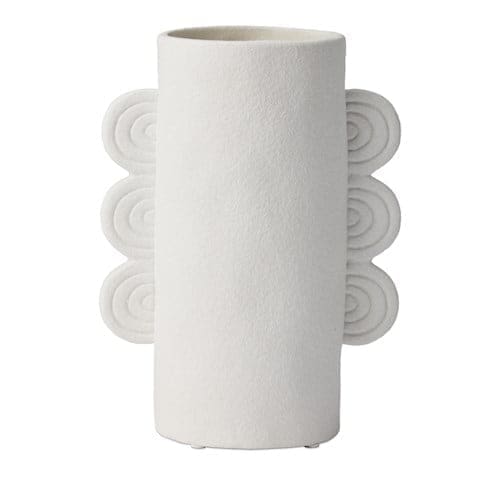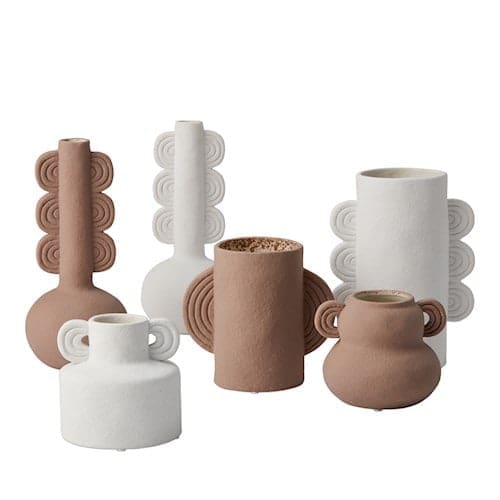 Has our list of vases inspired you to elevate your floral arrangements? Which vase is your favourite? Or have you spied any others that should be included on this list? We want to hear all of your stylish vase ideas! Tell us in the comment section below!
Disclaimer: This post contains some affiliate links. This means that when you click on a link and purchase something from that site, we may make a small commission at no extra cost to you.