We believe how a gift is wrapped is just as exciting and as important as the gift itself.
Beautiful wrapping doesn't have to cost a fortune or take hours. Here is part 1 of our 10 stylish Christmas gift wrapping ideas for this year.
1. Stencil theme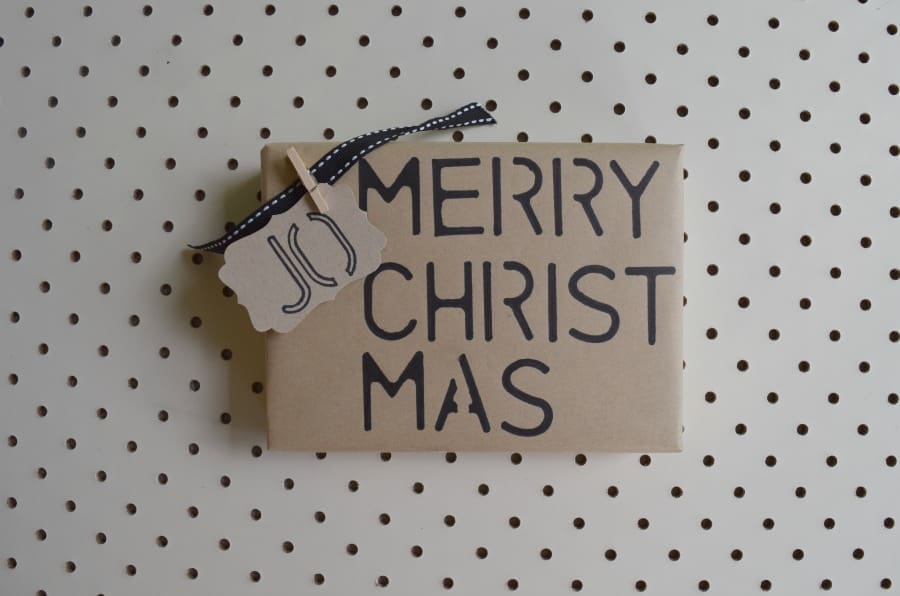 Simple, easy and unisex! Using a stencil, you can personalise the wrapping paper however you like — write a personalised message, their name or a traditional Christmas expression like 'Ho ho ho' or 'Be merry'.
To create this look, wrap your gift in recycled brown paper and use a stencil to write your message on the face of the gift.
Glueing a piece of ribbon and peg in the top corner adds a decorative touch and can be used to hold your gift tag.
Try using just the outline of the letters and solid letters for contrast, or experiment with different colours.
2. Newspaper, pinecone and hessian combo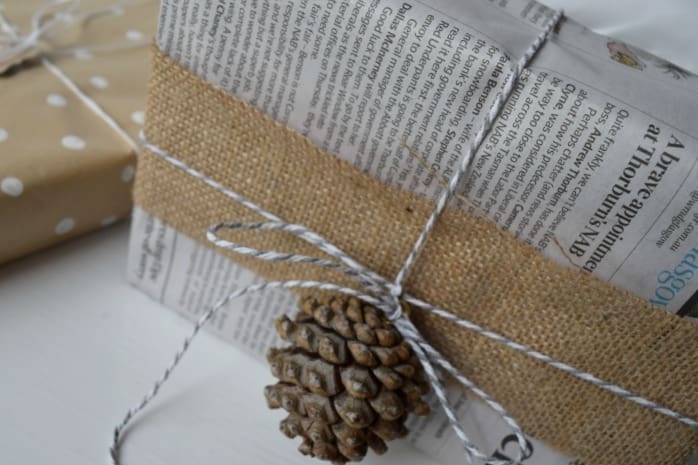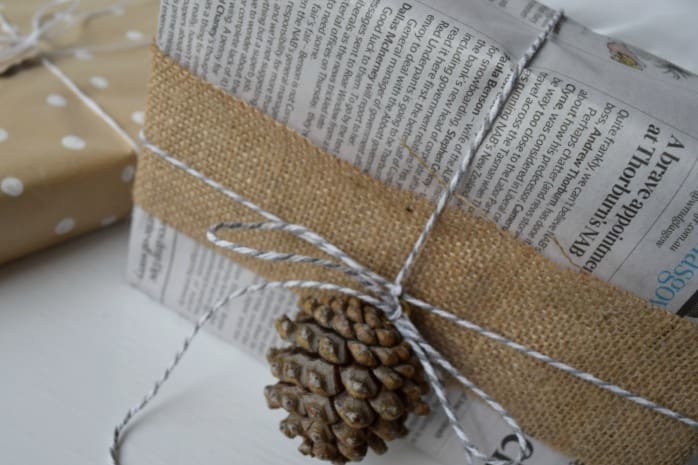 We love the layering of this gift wrapping and it's super easy to achieve!
Using regular newspaper (we find the finance / business section works best because there are fewer pictures), wrap your gift.
Cut a long strip of hessian about 8cm wide and wrap it around the length of the gift, sticky taping it in place.
Create a pinecone ornament by screwing a small hook in the base (we did this by hand, no tools required).
Using bakers twine, wrap your gift and loop the hook of the pinecone into the bow.
3. A pop of greenery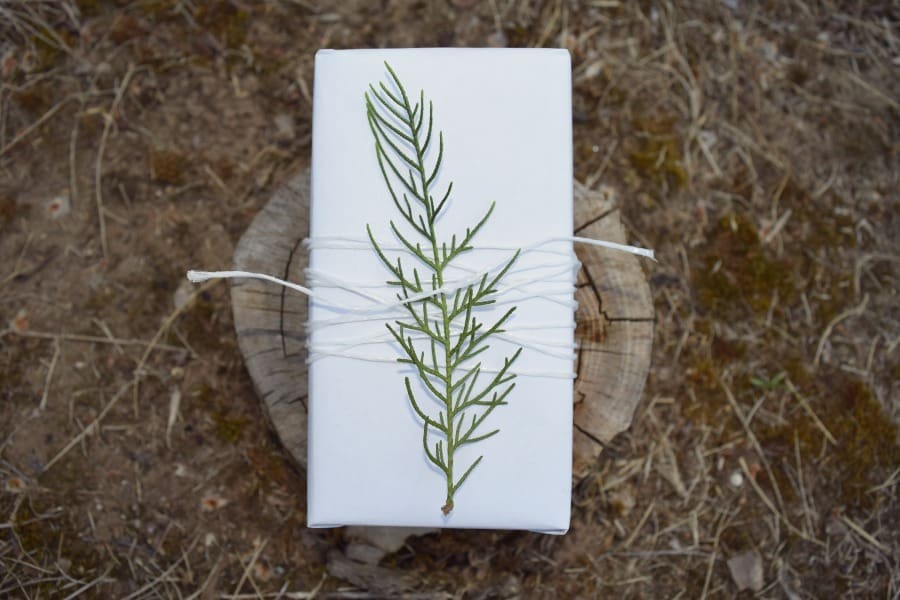 Wrap your gift in plain white paper and use twine to wrap 10 times around the gift.
Tuck a small branch under the knot to achieve this minimalist look.
4. Gingerbread gift tags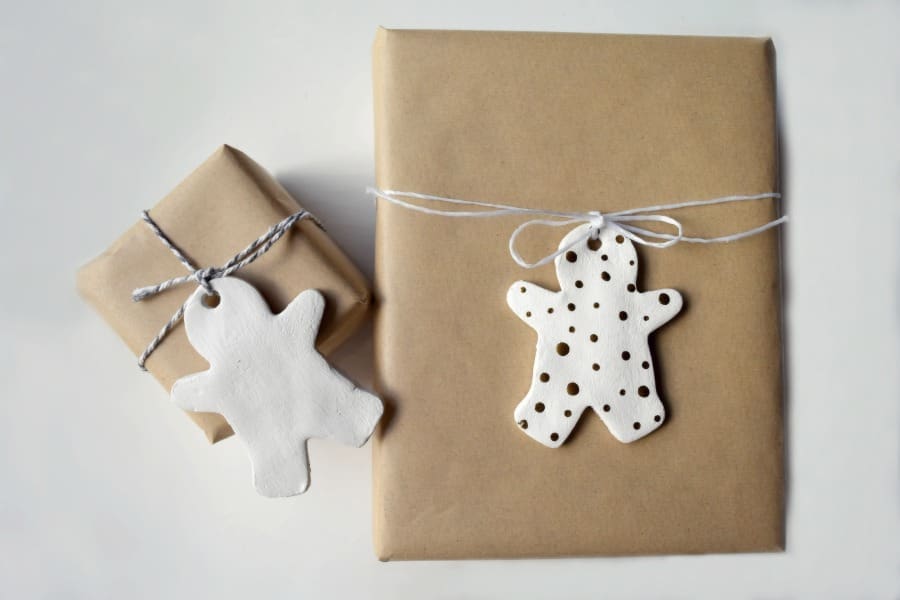 Did you see the clay Christmas ornaments we made a few days ago?
We have used them as gift tags to wrap these gifts in a simple yet adorable way.
Paint the tags however you like, write their name or even imprint into the tag before you bake them.
5. Hessian with a gold button on top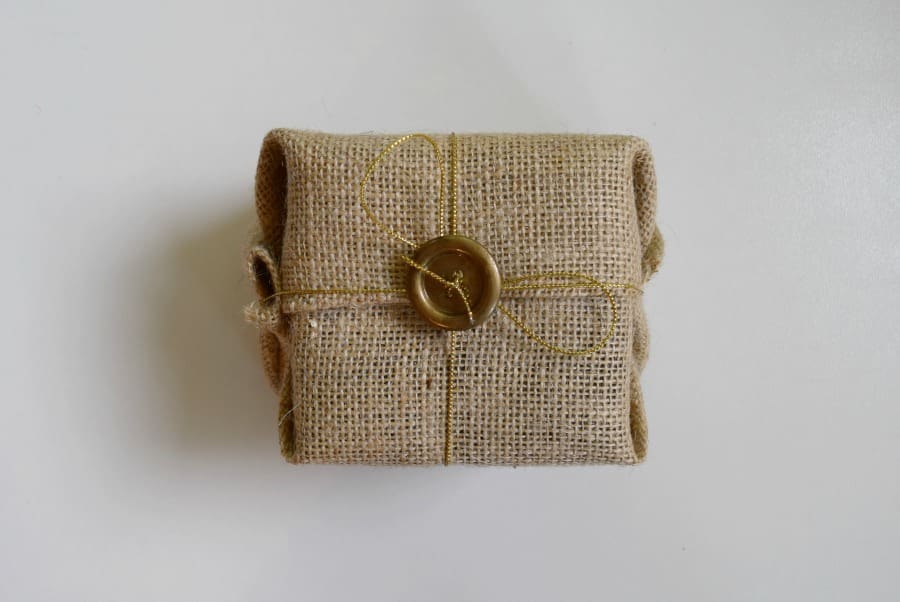 Use hessian to wrap the gift and tie a gold ribbon around to keep it in place.
Paint a button in gold and thread the ribbon through before you tie the bow.
This is a great trick if you ever run out of sticky tape (we've all been there!).
There you have the first five gift wrapping ideas of our 10 Christmas gift wrapping ideas for this year.
Do you have a favourite look? Tell us in the comments below!