When I was researching big boy beds for Patrick, it was a real struggle to find stylish beds that were affordable and practical. It led me to create a round up of the top 7 beds for boys under $300. Because new beds constantly come onto the market (and others become discontinued), I've just updated this article with the latest boy beds that are available NOW.
After looking at what feels like hundreds of beds online, these are the standouts to me — great value for money and simple, stylish or versatile designs. Unlike some designer beds on the market (often priced into the thousands), all the beds on this list are under $300.
Related article: 11 of the most stylish wall shelf options for a nursery or child's room on any budget
Related article: Dinosaur themed boy's room: A peek inside Patrick's big boy room
Starting with the bed we bought Patrick, I just love the deep blue colour of this bed and sweet tufting detail. The rounded design of this bed also appealed to me as I know how rough and tumbly he can be — and sure enough, one of his favourite games is jumping off his bed so these help to avoid injuries.
Offering excellent value for money, it's hard to go past this bed from Mocha. I love the modern shape and piping details (also bonus points for being low to the ground). I would most likely paint the black legs or swap them for timber legs though. (Available in grey or black)
Catch is loaded with great buys for just about everything — including furniture! Having recently turned Alexander's nursery into a big boy room, I chose this wooden house bed because it's low to the ground, offers lots of fun styling opportunities and is super affordable!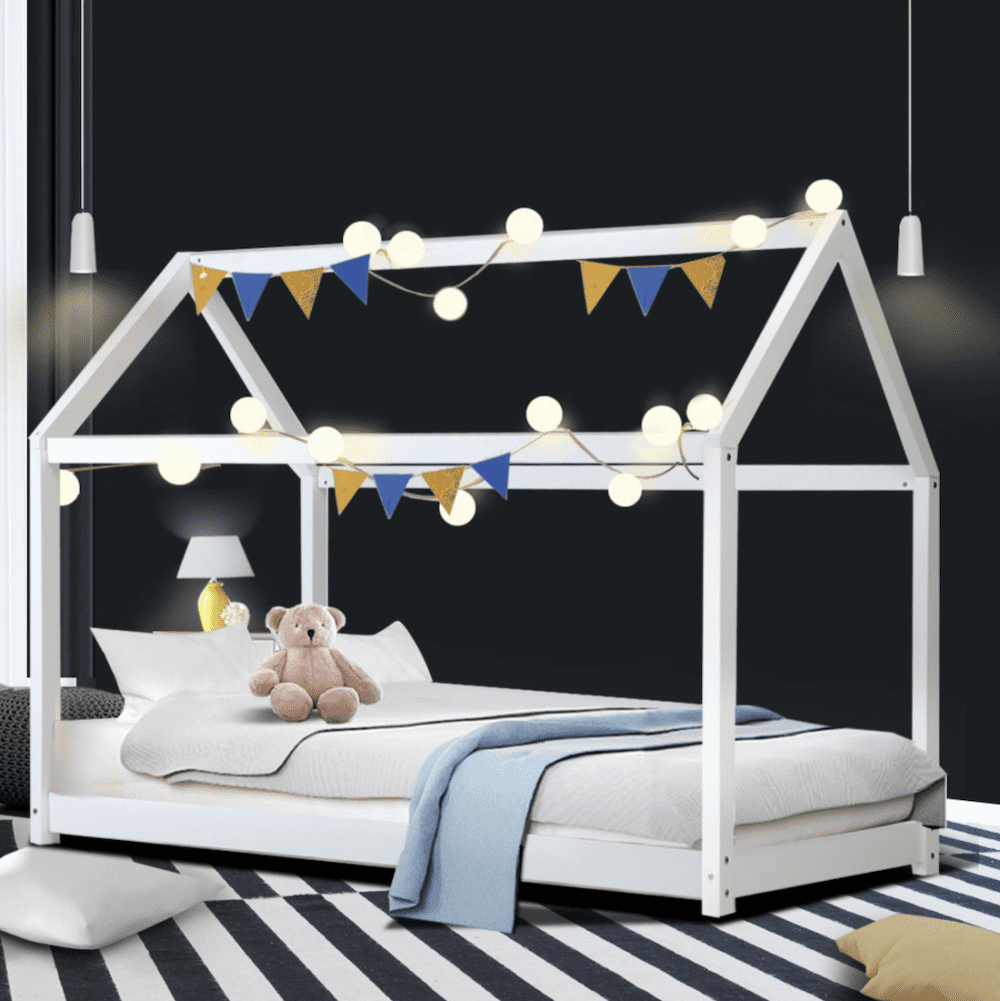 If you're worried about how your child will make the transition from a cot into a bed, opting for a low bed could be the way to go. Teepee shapes have been popular for a while now but when they look this stylish, they're not going away any time soon!
Because often less is more, this super simple (and affordable) bed has made the list. It's high off the ground but it does offer great under-bed storage or the option to have a pull out bed below.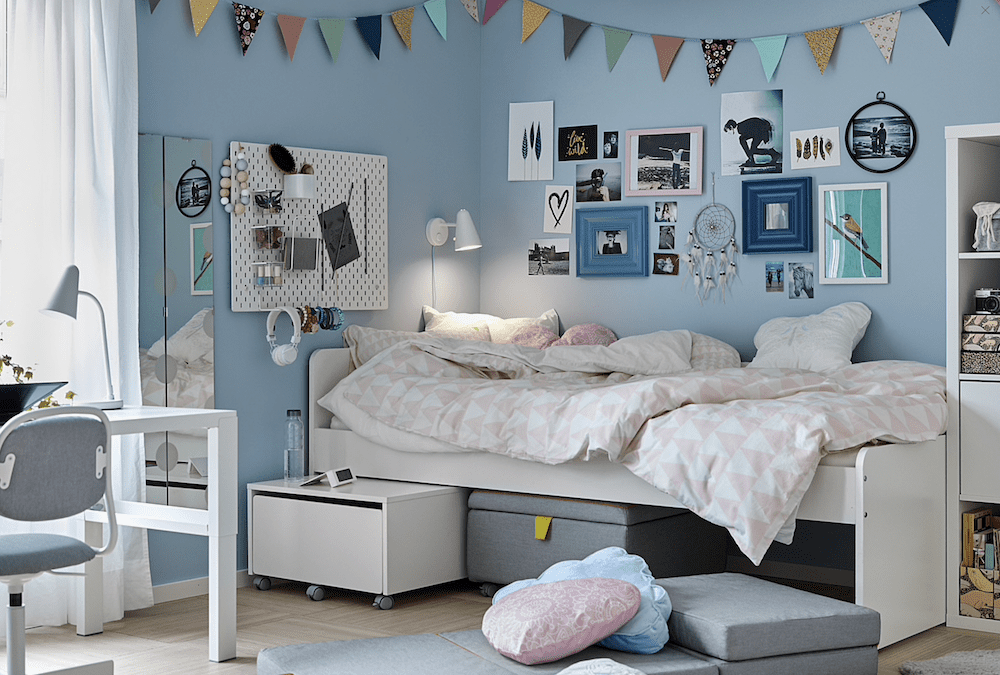 Similar to the navy bed from bedsonline but without the button detail and slightly cheaper is this fab bed from Zanui! It's also a bit lower to the ground for those who are worried about their little ones falling out of their big beds 😉
Another great option from IKEA is this extendable bed. I really like the high sides and rounded design, plus you can't go wrong with a simple white bed that you can completely change the look of with bedding and accessories!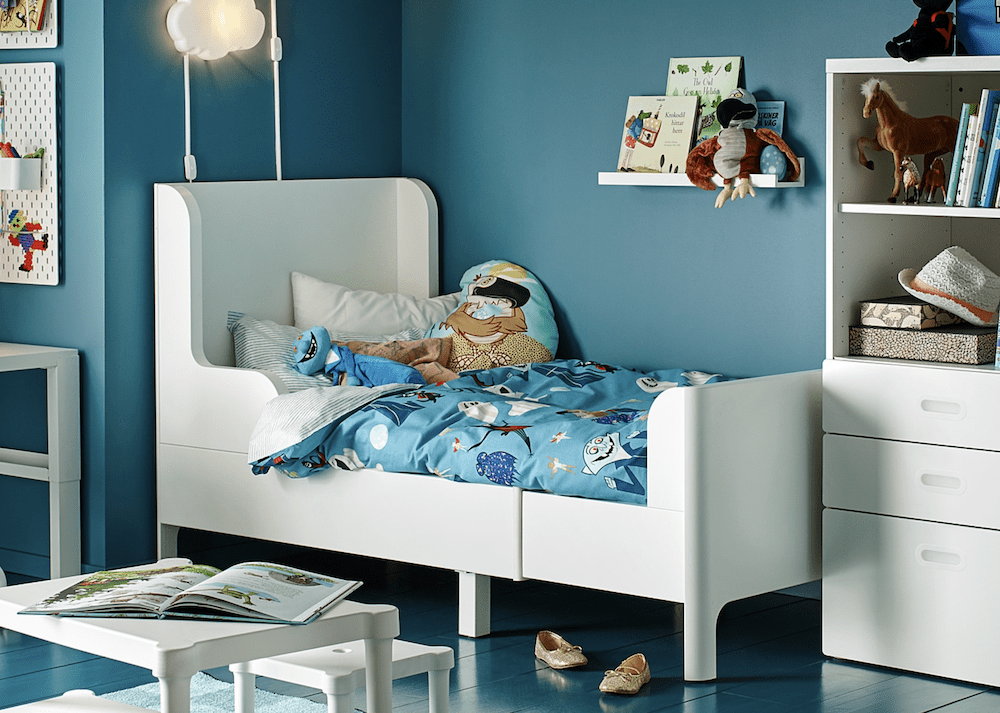 I hope this round up of affordable beds for boys has helped you. If you find any other great buys, let us know by posting in the comments below. You might also like to take a tour of Patrick's big boy bedroom here.
Disclaimer: This post contains some affiliate links. This means that when you click on a link and purchase something from that site, we may make a small commission at no extra cost to you.