When I got Alexander's house bed, I knew I wanted to decorate it with sweet bunting. Finding some in the right colour was a bit of a struggle though and I figured with some basic sewing, I'd be able to make my own at a fraction of the cost of buying them. Here's how I made these whimsical DIY garland bunting flags.
Related article: DIY kids teepee clothing rack
Related article: DIY ply bear shelf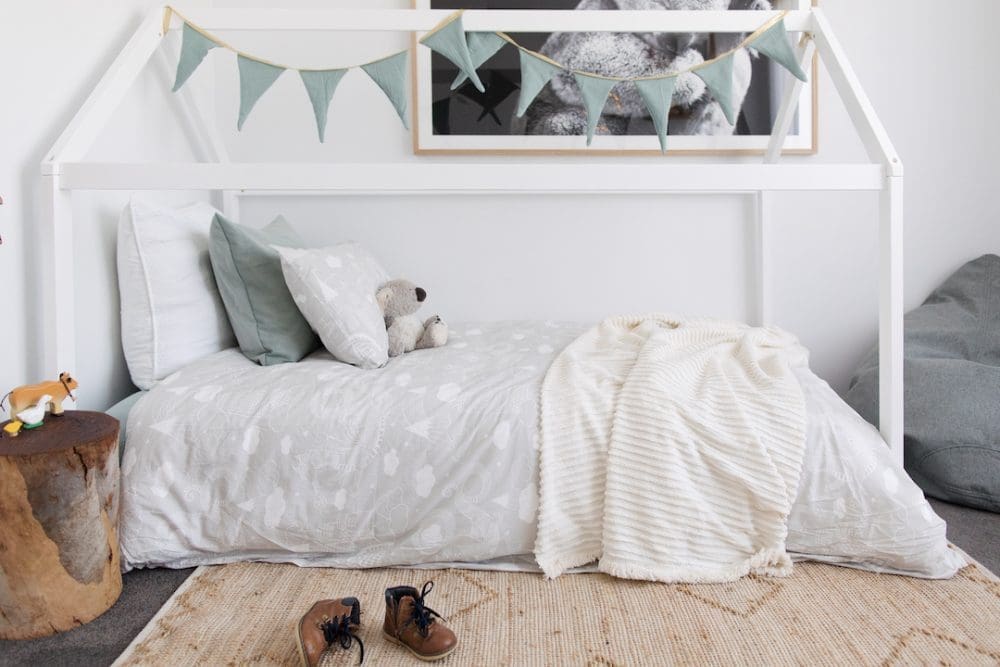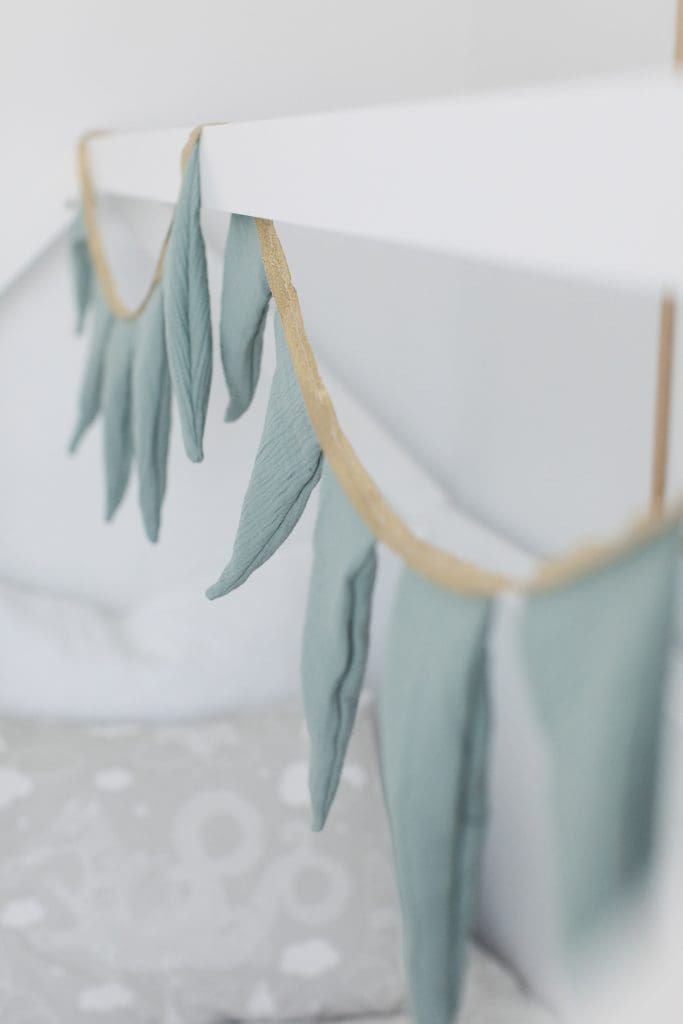 Items you will need:
1m fabric of your choice (I used a cheesecloth fabric that I doubled over to help the flags keep their shape)
3m of ribbon (this gold ribbon only cost a couple of dollars from Spotlight)
Print out of a flag template (download ours here)
Sewing machine
Scissors
Pins
Steps:
1. Begin by cutting out your flags. I doubled the cheesecloth fabric over twice so each time I was cutting out 4 flags. If you use a thicker fabric, you would only need to fold the fabric once to cut a front and back piece each time.
2. Continue cutting until you have enough flags. My garland has 11 flags but you could make it longer or shorter to suit your space.
3. Now it's time to make each flag and this involves a few steps. Start by sewing down the two longer sides of each triangle (important: if your fabric has a 'good' side, you would place the good sides together and sew the flag with the 'bad' sides facing outwards).
4. Trim some of the fabric away from the tip of the flag so it isn't too bulky when you turn the flags the right side out.
5. Turn the flags the right way out so you're now looking at the good sides.
6. Sew along the top shorter edge of the triangle. Repeat these steps for all your flags.
7. Now that you've got all your flags, you can attach them together. For this I used some sparkly gold ribbon. Pinning the flags into place (I spaced them 3cm apart), I simply sewed down the entire length of the ribbon to attach the flags.
If you want, you could add an extra element to the flags, such as a bell or tassel to each tip. I didn't want to encourage Alexander to play with them though so kept them simple.
All that's left to do is string up your garland! These flag garlands are a great way to enhance any child's space and make a sweet gift idea too.
Will you give this DIY garland bunting flags tutorial a go? I'd love to see how you put your own spin on them. Share your photos with me by tagging @stylecuratorau when you share them online or email them to hello@stylecurator.com.au!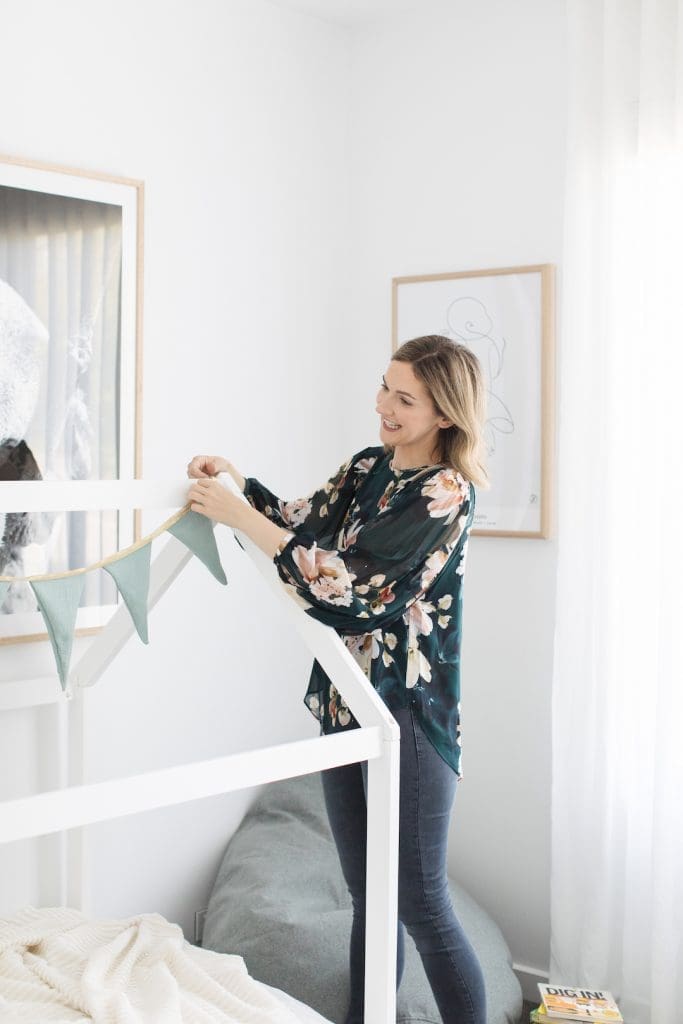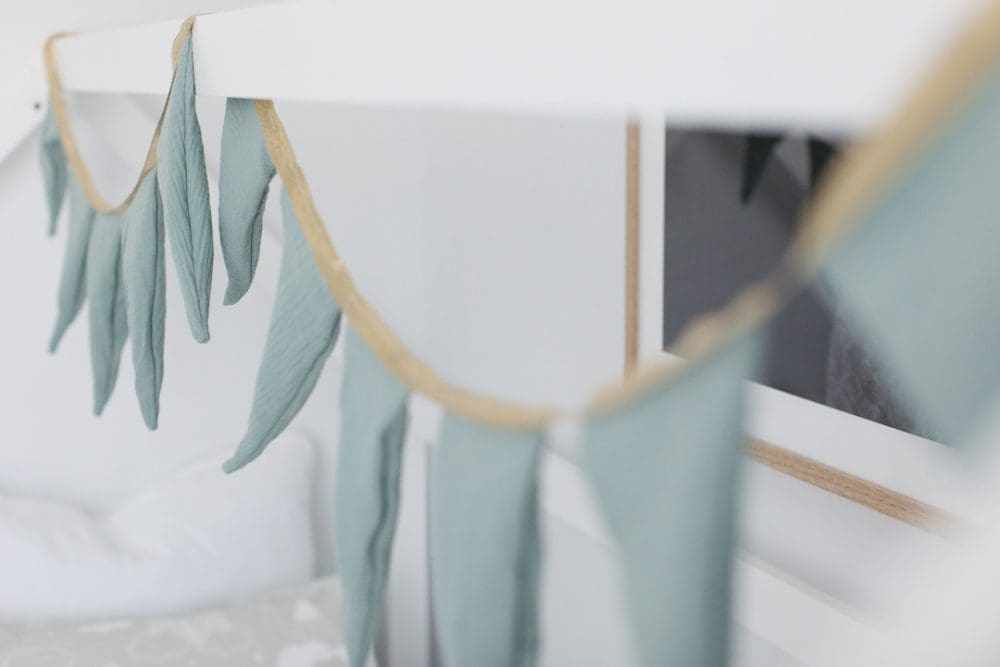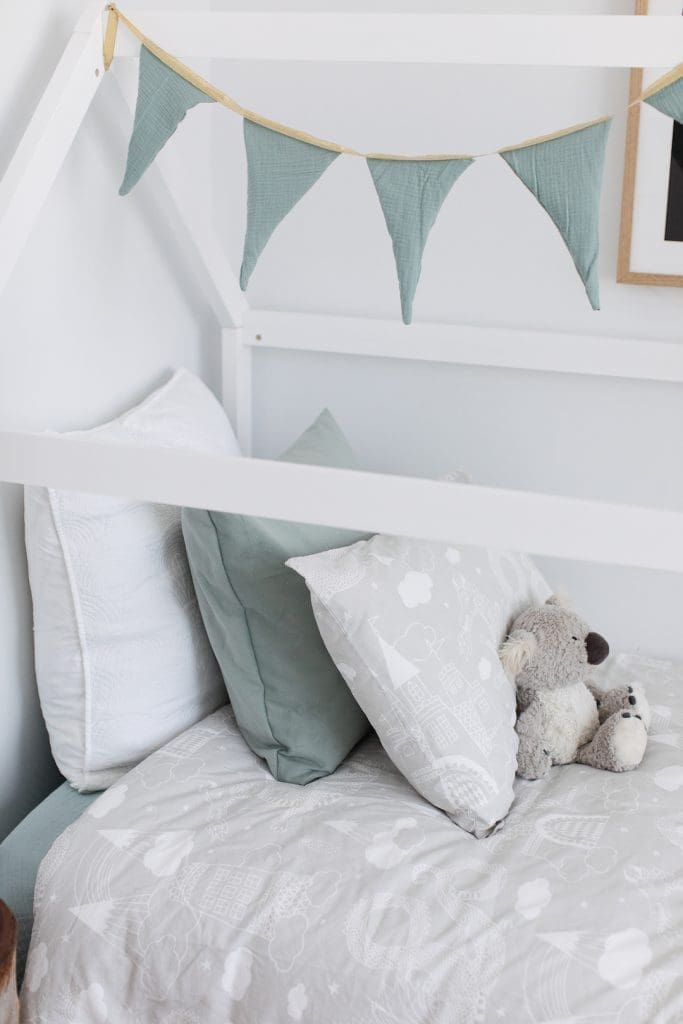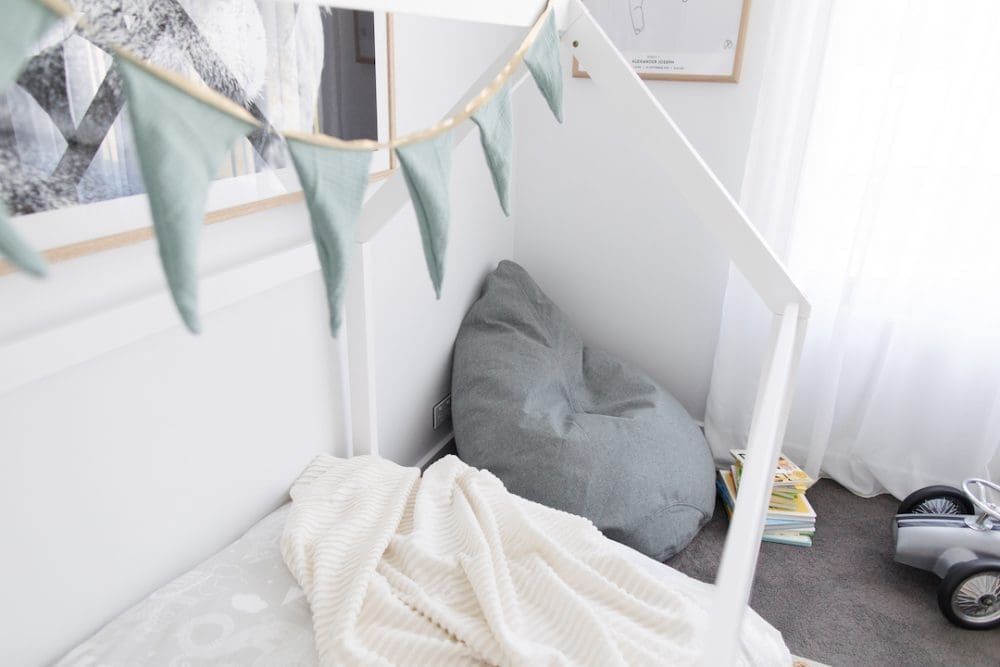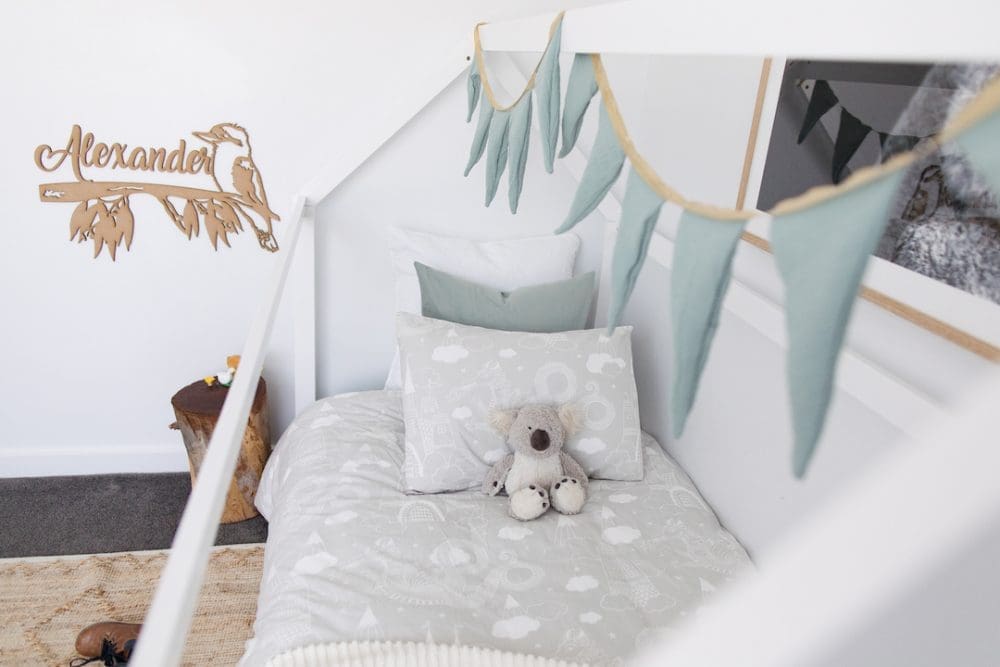 Disclaimer: This post contains some affiliate links. This means that when you click on a link and purchase something from that site, we may make a small commission at no extra cost to you.