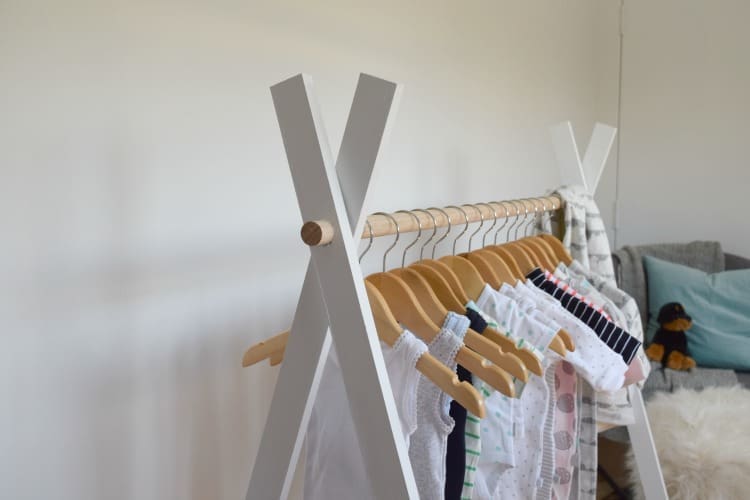 Have you noticed these stylish teepee clothing racks in all the cool kids' stores?!
We sussed them out and decided it wouldn't be that hard to make our own and boy do we love it!
You will need to be a little bit handy with electrical tools or employ the help of someone who is to take on this DIY.
Related article: 10 ways to create a stylish and functional nursery
Related article: Alexander's Australian inspired nursery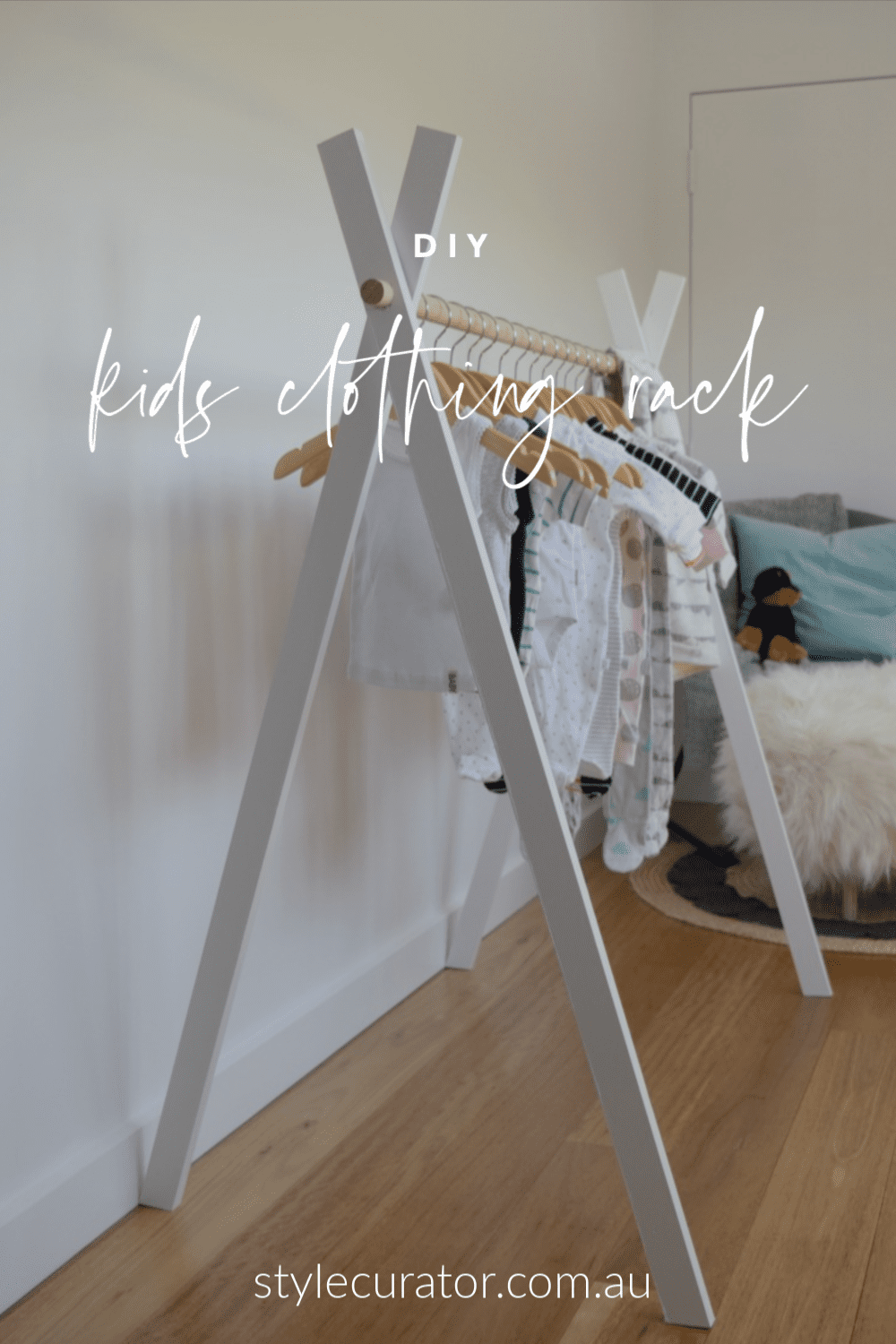 Items you will need:
4 pieces of 42mm wide x 19mm thick x 1.2m long standard grade dressed pine
1 piece of 25mm diameter x 1.2m long dowel
Drop saw
Electric drill
25mm spade drill bit
Paint (we used semi-gloss Greyology 2 from Haymes)
Paint brush
Pencil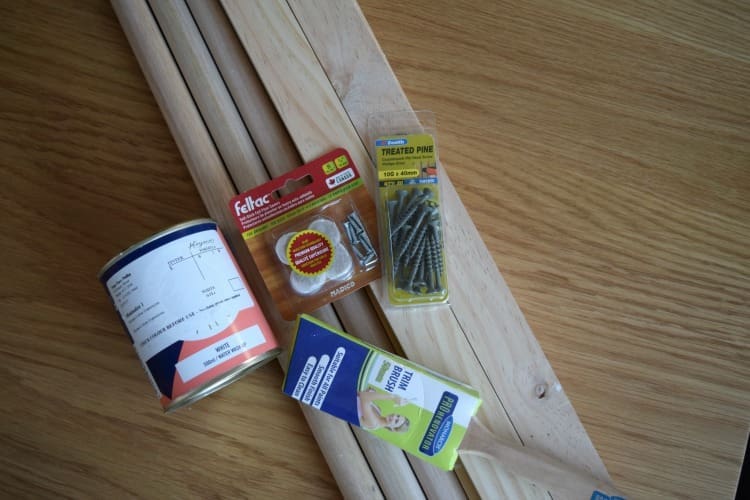 Steps:
1. Trim the ends of your 4 timber pieces on a 15 degree angle using a drop saw (this will make them slant, giving you the teepee shape).
2. Stand two pieces of timber and cross them at the top, creating the teepee shape (as shown in step 4). Using your pencil, mark where the timbers overlap.
3. Find the centre of the overlapped space and mark with a pencil. Pre-drill a hole and then use the spade drill bit to drill out a 25mm hole where the dowel will feed through.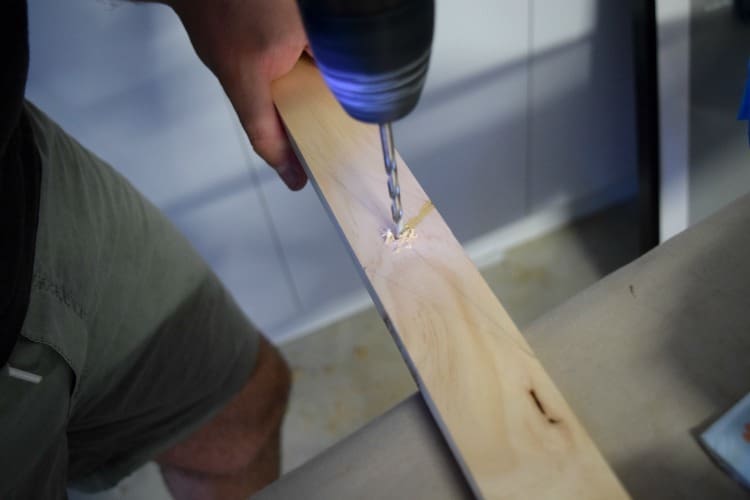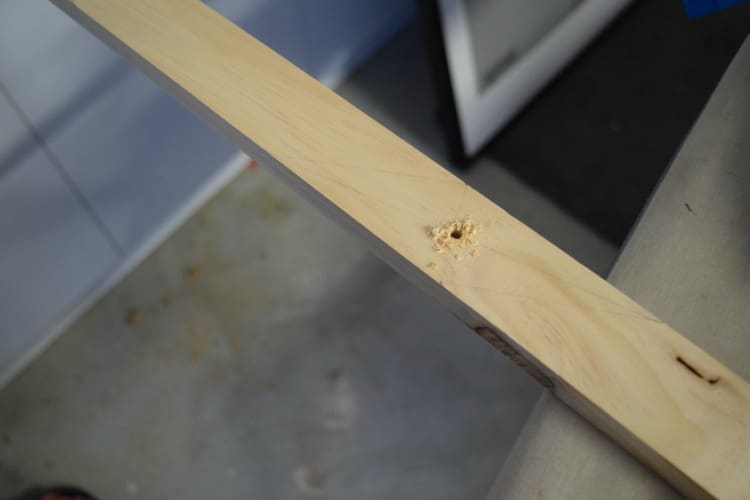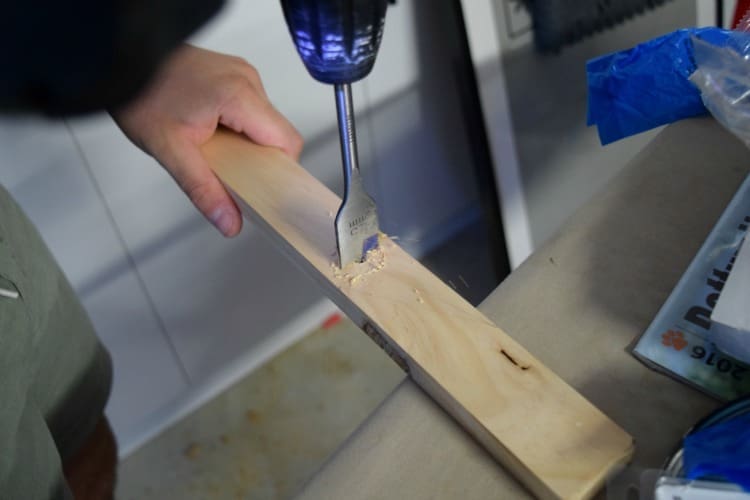 4. Repeat this step on each of the 4 pieces of timber.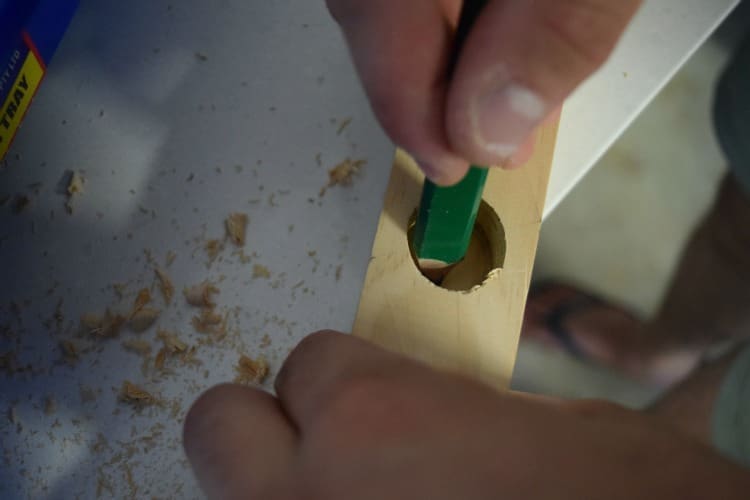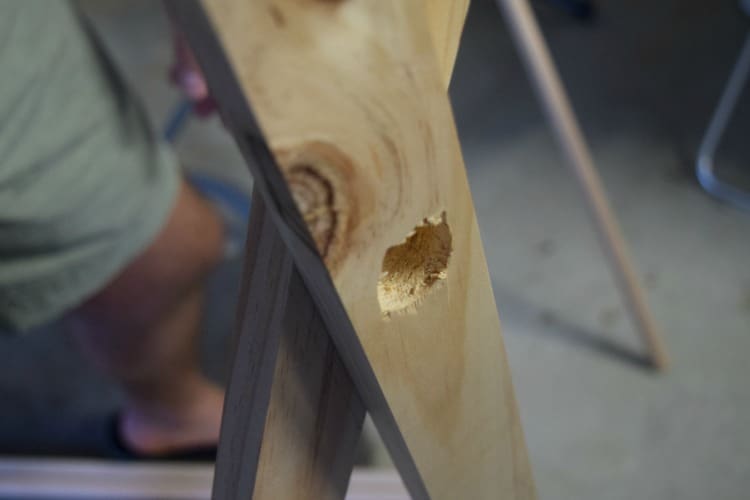 5. Paint your timber pieces in two coats of paint. We used semi-gloss for this DIY to tie in with the finish of the nursery furniture but you could use standard low-sheen acrylic if you prefer a more matte look or leave it natural.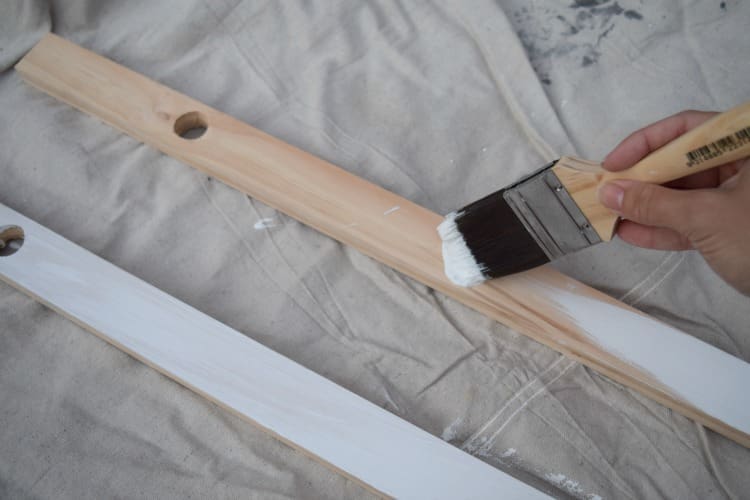 6. Once dry, put your teepee clothing rack together by standing two pieces of timber at each end and feeding your dowel through. We felt our teepee clothing rack was secure like this but if you would like to secure it further, you could add additional dowel pieces along the bottom to give the rack more structure.
Now that your rack is complete, hang your clothes and style 🙂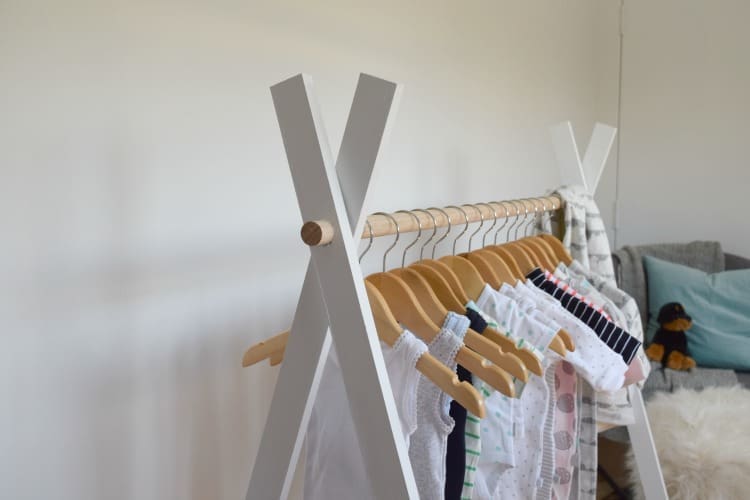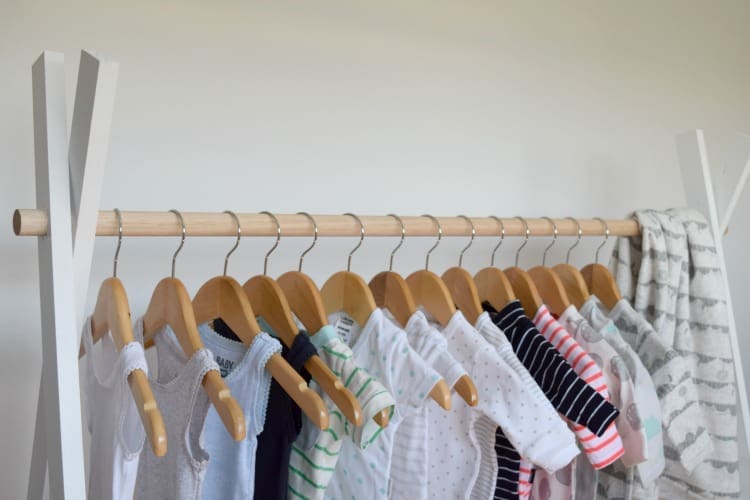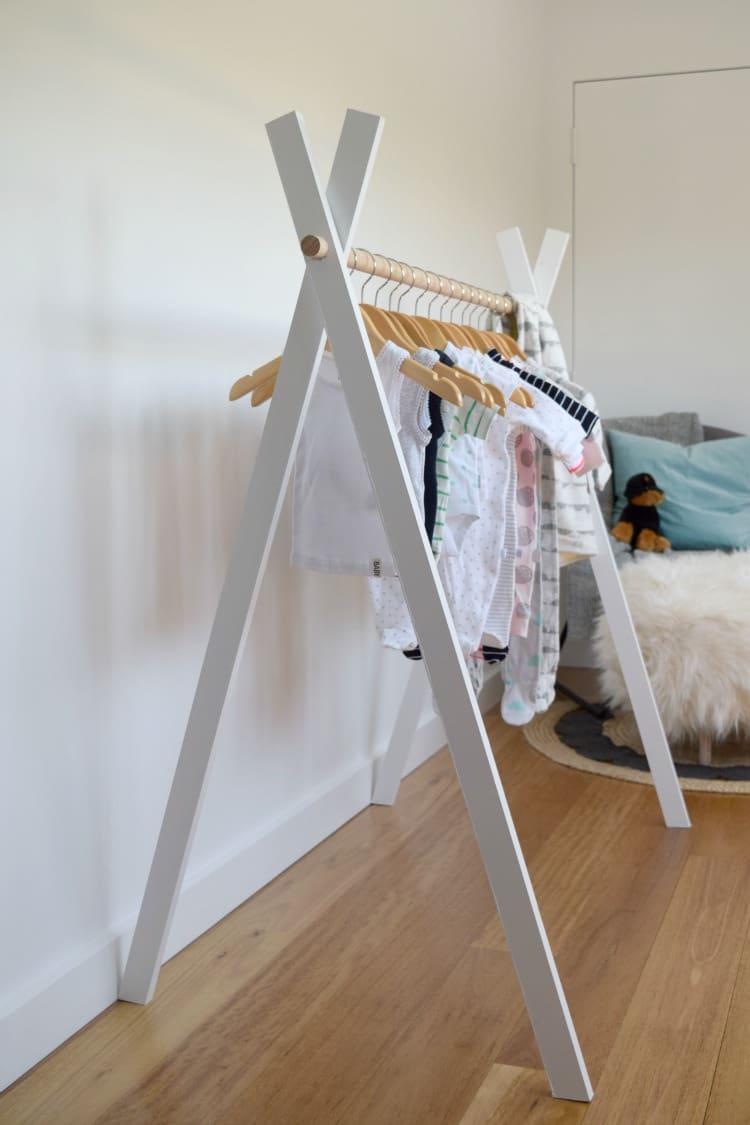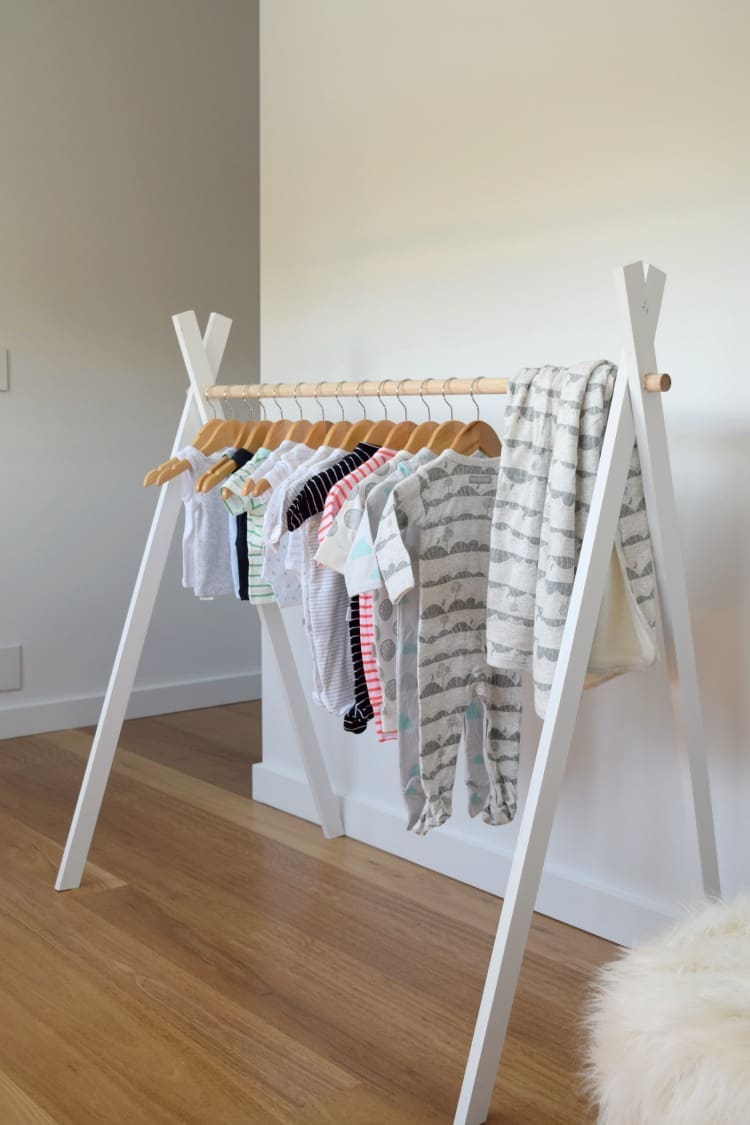 What do you think of this kids teepee clothing rack? Tell us in the comments below!
Made by a reader!
We love it when you try our DIYs at home and share the results with us!
Tracey recently sent in her version of our teepee clothing rack and we think she's done a better job of it than us! Awesome work ♥