The entertaining season is upon us! And while we love to host a party… it doesn't take long for things to get expensive! We're all about achieving a luxe for less look when it comes to styling and this extends to hosting an event. Whether it's a Sunday brunch with friends or full-blown garden party to host a birthday or baby shower, we've gathered the best ideas for party planning on a budget without compromising on style!
So keep scrolling for plenty of affordable ideas for all things table styling, party foods, themes, decorating and more!
Related article: How to create a gorgeous grazing board
Related article: 20 of the coolest Kmart hacks EVER!
Party platters, grazing tables and grazing boards
Feeding a crowd can be a bit of a headache… which is where grazing boards are an absolute lifesaver. Lots of options to suit all dietary restrictions, great for a big group, no need to slave away in the kitchen for hours. Plus they look great!
Using a few raised serving boards, chalkboard signs and jars from Kmart and laying out a jute table runner was the key to success for this stunning engagement party set up by Nikita. Laying it directly on the table means less fuss and clean up — no need for all the individual plates, platters and bowls — and gives you ample space to spread out your feast.
You can find our resident experts top tips on how to style the most gorgeous grazing board right here.
Personalised picnic
Posh picnics are a bit of a thing at the moment and we totally get why. While professionally organised picnics can be a bit pricey, you can totally create your own fancy DIY picnic — perfect for a girls catch up, a baby shower, birthday party, anniversary… any occasion really!
A picnic basket is a must, and we love how Kate personalised the insulted rattan picnic basket from Kmart. This would make a stunning gift too!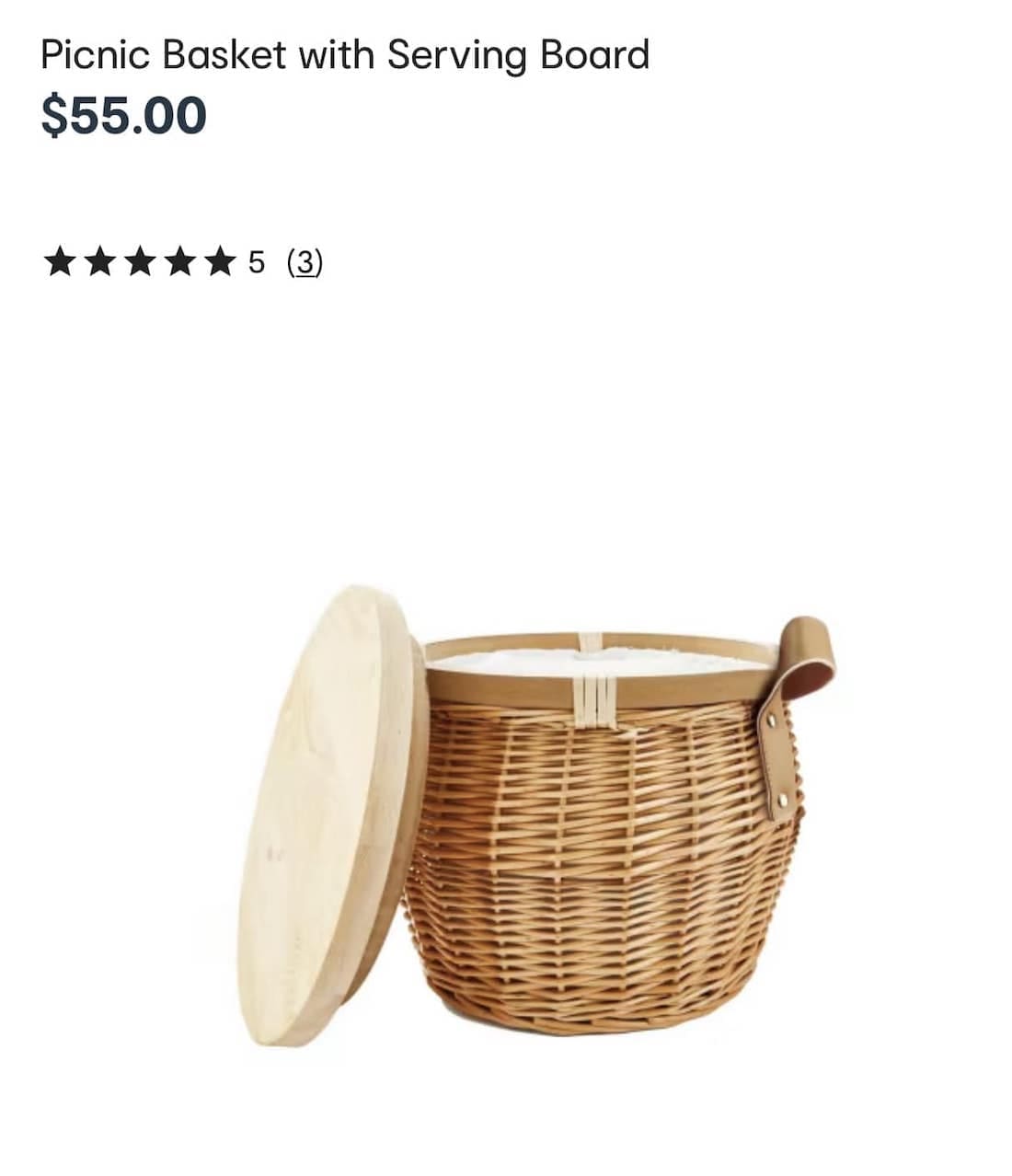 Backyard wedding on a budget
This small but sweet backyard wedding set up is elegance pared back. And it doesn't have to just be for a wedding. You could use the same concept for a birthday, hen's party, engagement, or just-because party.
Hiring large furniture items is a great idea so you don't fork out for pieces you won't use after the event. Then adding in small decor details from places like The Reject Shop, Big W, Kmart, Target and craft stores will ensure you and your guests have a beautiful party… on a budget! Our top tip, embrace soft lighting through candles and fairy lights for that magical ambience!
Other ways you can save on your wedding costs without compromising on the celebration is to rent attire, consider DIY catering, and leveraging technology by creating a wedding website instead of traditional paper invitations. You can further reduce the expense on a wedding by getting a non-traditional women's and men's wedding band instead of the regular ones made from precious metals.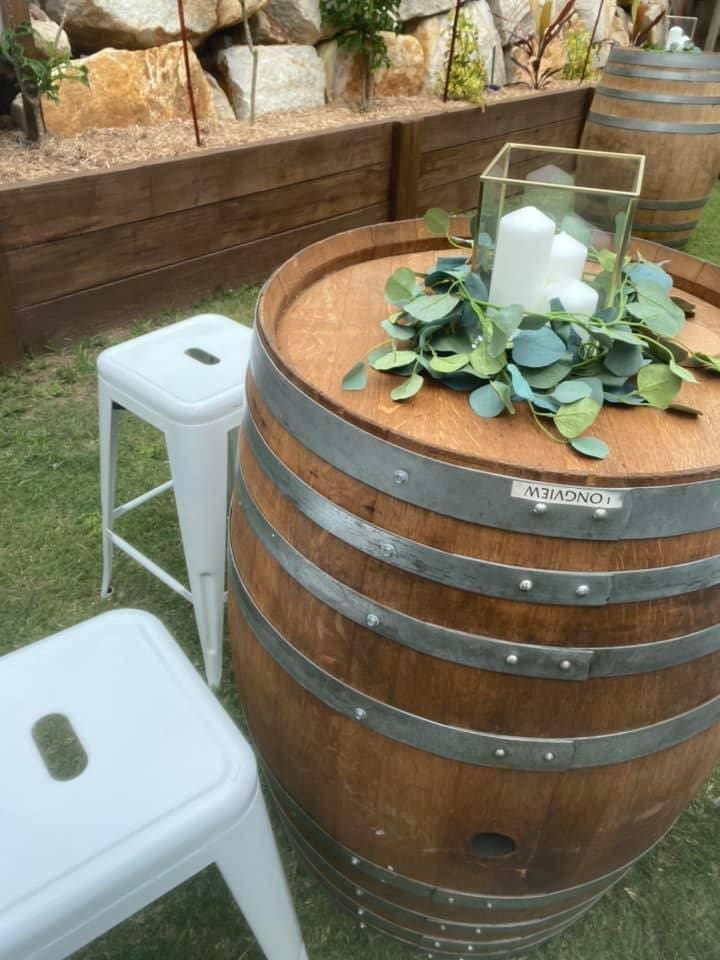 Foraging is your friend
By using glassware, vases or old jars you already have around the home, why not turn these into centrepieces with gorgeous foraged displays for your next party?
From greenery in the backyard to twigs and branches you pick up on a walk around your local area, foraged beauties can be a great and cost effective (aka free!) way to style on a budget.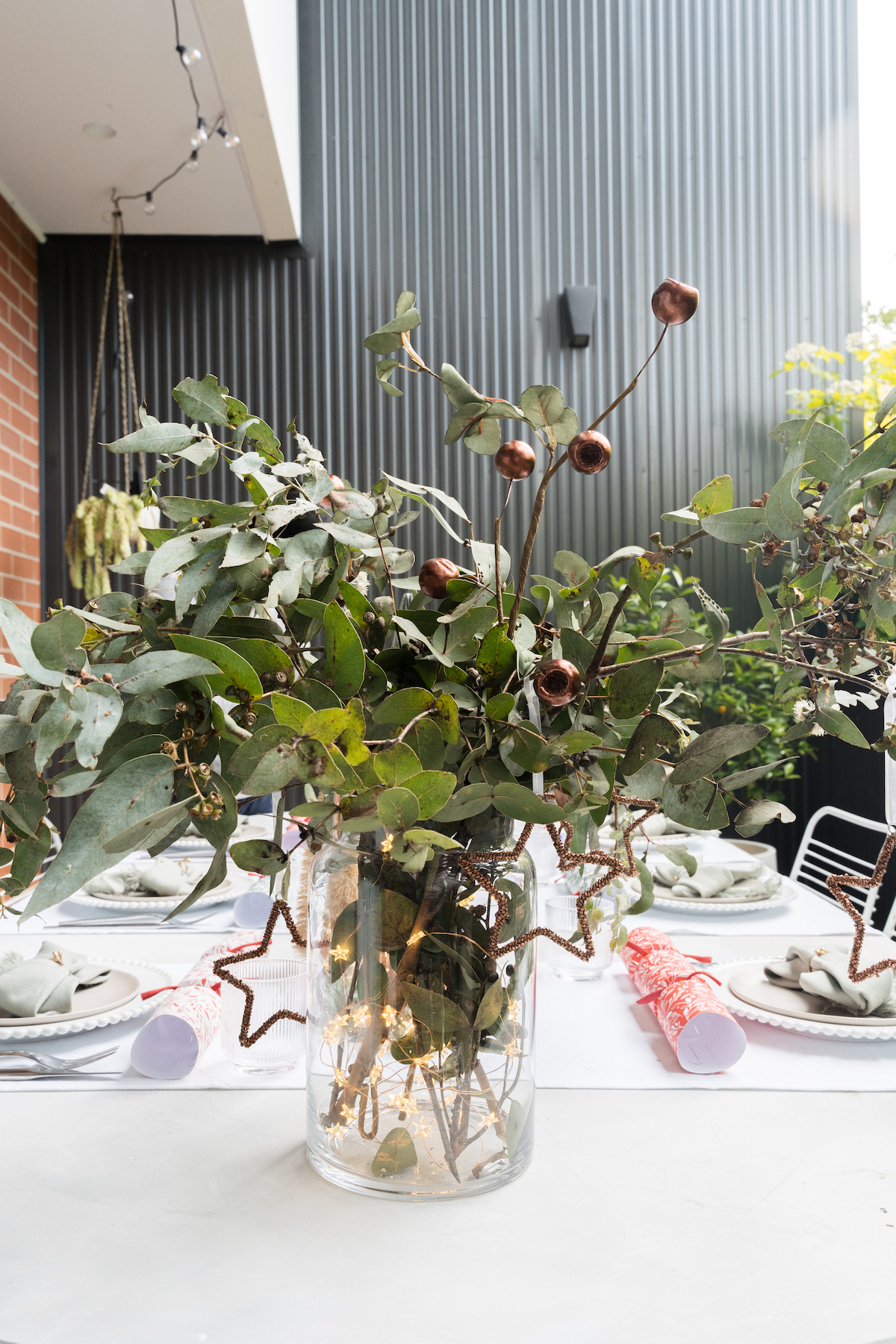 Stylish on a budget
When planning a party on a budget, not everything has to be pricey. We love the idea of mixing a few luxe pieces with more affordable options like glass bottles as vases and faux flowers, foraged greenery, fronds or feathers for decor.
This beyond gorgeous engagement party looks top-level lush, but the cake stand is from Kmart and has been filled with cheap and cheerful florals to give it that rustic boho look.
Keep your party stylish but on budget! And who would know that half the decor from this party was from our fave high street bargain store?! Not us, that's for sure!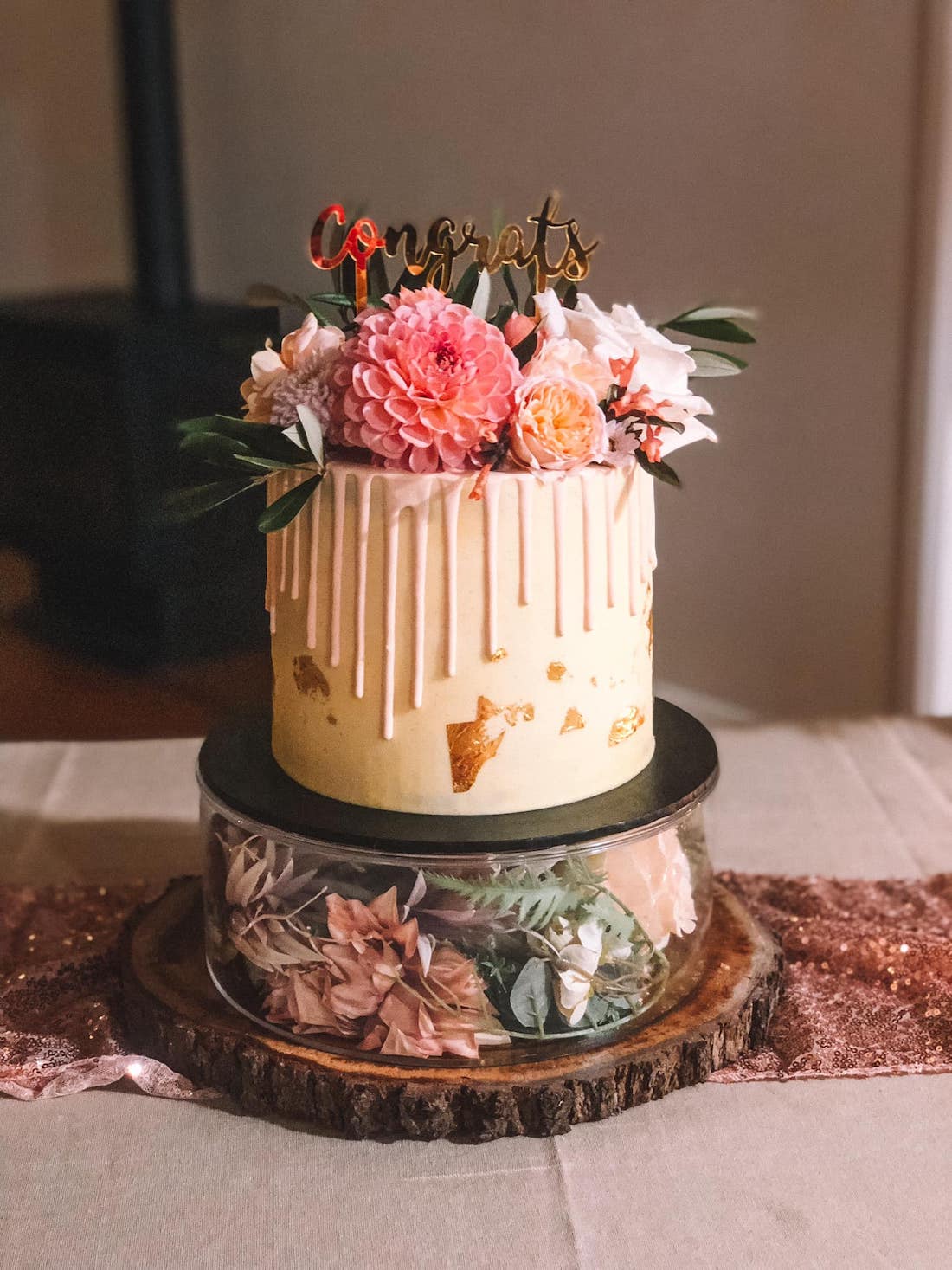 DIY invites
Printed invitations are lovely, but for many occasions, parties and events, you can usually get away with an electronic invite. Not a whizz on photoshop? No matter! FREE programs like Canva make it effortless.
There are hundreds of amazing designs to choose from for every type of party. Many of them are free and you can personalise and customise them with ease.
Pretty in pink
Call it Barbie fever but who doesn't love a pink party?! Perfect for a hens brunch or romantic Valentine's celebration, a pink theme is always a good idea. Fact.
Have fun with pink tableware and accessories to emulate a specific style. For example boho luxe, modern, or for a kids party perhaps fairies. We adore this fabulous pink set up Kristine created… and yep, everything pictured is from Kmart!
You don't have to use a pink theme though. Select any colour from the spectrum and base your party decor around that colour scheme.
Twinkle on the cheap
If in doubt, just add fairy lights! Using a hula-hoop, some spray paint, and twinkly fairy lights, you can make these gorgeous hanging light features for next to nothing. We love how they look at night and take this outdoor wedding to the next level.
Shop your home
Boho picnic parties are still trending and it's not hard to see why. We adore this sweet but simple (and stylish) set up for this cute kids party.
Our fave part is that it's pared back (this is party planning on a budget after all!) and it's not all perfectly matchy-matchy. The cushions (Kmart, we suspect) don't all match. And while these may have been purchased new, it gave us the idea that for any party, you could (and should) shop your home before you rush to the shops to spend up big.
Use cushions you already have. The strips of hanging paper look fab and could be scraps of paper or fabric you have in the kids craft box. Keep it simple, we guarantee whoever the birthday girl (or boy) is, they will love the effort you've gone to. And you will love saving money while you're at it!
DIY cake stand or food platter
Elevate your table styling by literally elevating some of your foods. Using platters at different heights instantly creates a more luxe look and you can easily DIY your own.
This one from Dina is super simple and uses a Kmart bowl, plate and super glue. Yep, that's it. It looks great and adds height and interest to her Christmas tablescape. You can check out exactly how she did it on her Instagram page.
Floral centrepieces without the hefty price tag
Using faux flowers, a round rattan tray and twinkly fairy lights, Peta created this focal centrepiece using all products from Kmart. This would be perfect for a party or even as wedding table centrepieces.
Pamper your pet
Why should humans have all fun?! This is a cute party planning on a budget for your furry (or feathered!) friend. They honestly don't need much to keep them happy. Mostly food and attention will do! But we love the raised platter (Kmart!) full of puppy treats and the sparkly backdrop (try Kmart, Big W, Spotlight) for that perfect pooch pic.
DIY floral centrepiece or wedding bouquet
The secret to creating a great floral arrangement for less is having good inspo, like this stunning bouquet from Three Birds Renovations. Then hit up stores like Kmart and Big W for artificial flowers and mix in a few real foraged stems. Presto, a stunning floral centrepiece or wedding bouquet!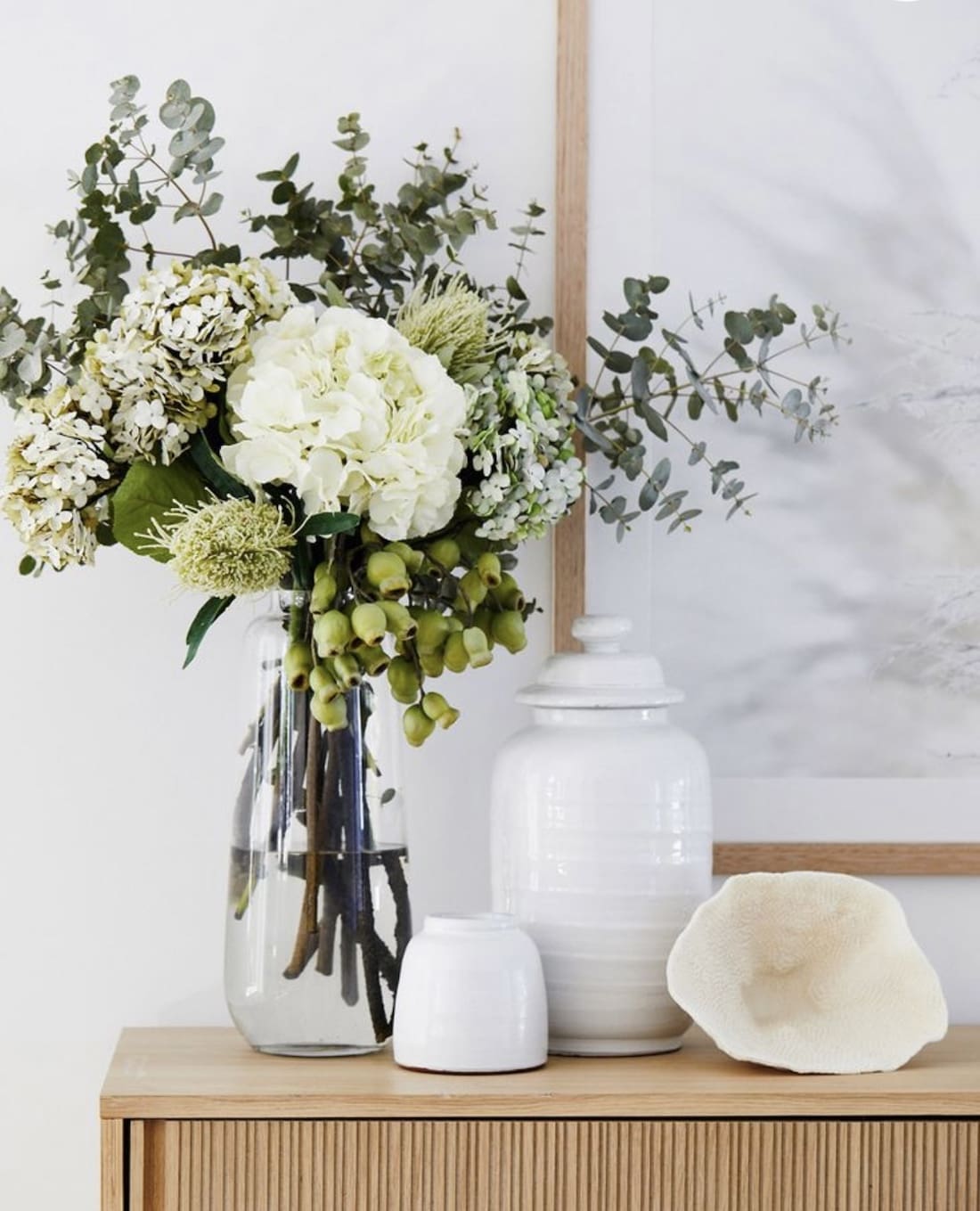 Unicorn magic
From the bowls and plates to platters and backdrop, this magical unicorn kids party set up was done on a budget. Using much of what she already had at home and adding extra bits in from the affordable range at Kmart, Bec made a unicorn garden party that her daughter is sure to remember forever.
When party planning on a budget, shop your home first. Guests won't mind (or even notice) if things don't match perfectly. Use what you already have, borrow from friends and family, and check out thrift store to snatch up a few bargains.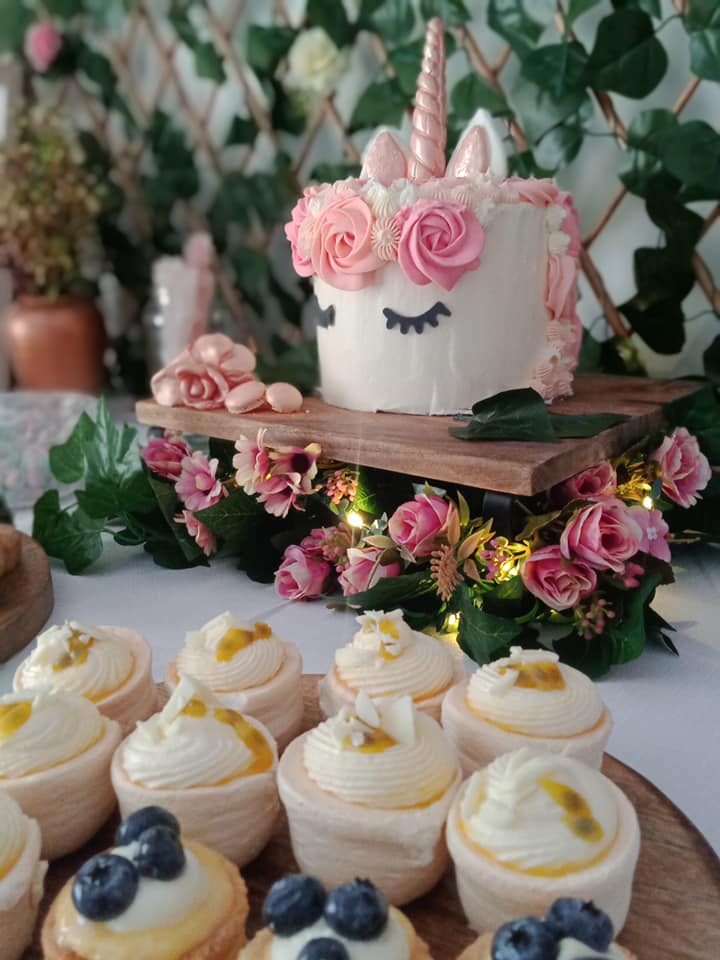 Teepee boho party
Long tables are ideal for celebrations, creating a sense of togetherness and looking fabulous! Plus, when you can simply use a few timber palettes or large timber board as a table, it can be a cost effective way to host your guests.
Marian created this teddy bear picnic for her little one using items purchased from Kmart. What we love about this setup is that the teepee can double as a present for the birthday girl once the party is over. Smart, stylish and savvy.
Pamper party
Ok, so we know this is meant to be a kids party, but… can we come?! How much fun does this budget friendly party look?!
A stunning pamper party set up for her little girl's 8th birthday, this looks like the party of dreams! We love the stunning centrepiece and pieces of fabric draped romantically across the table. The little pamper party bags (Kmart, of course!) are the best!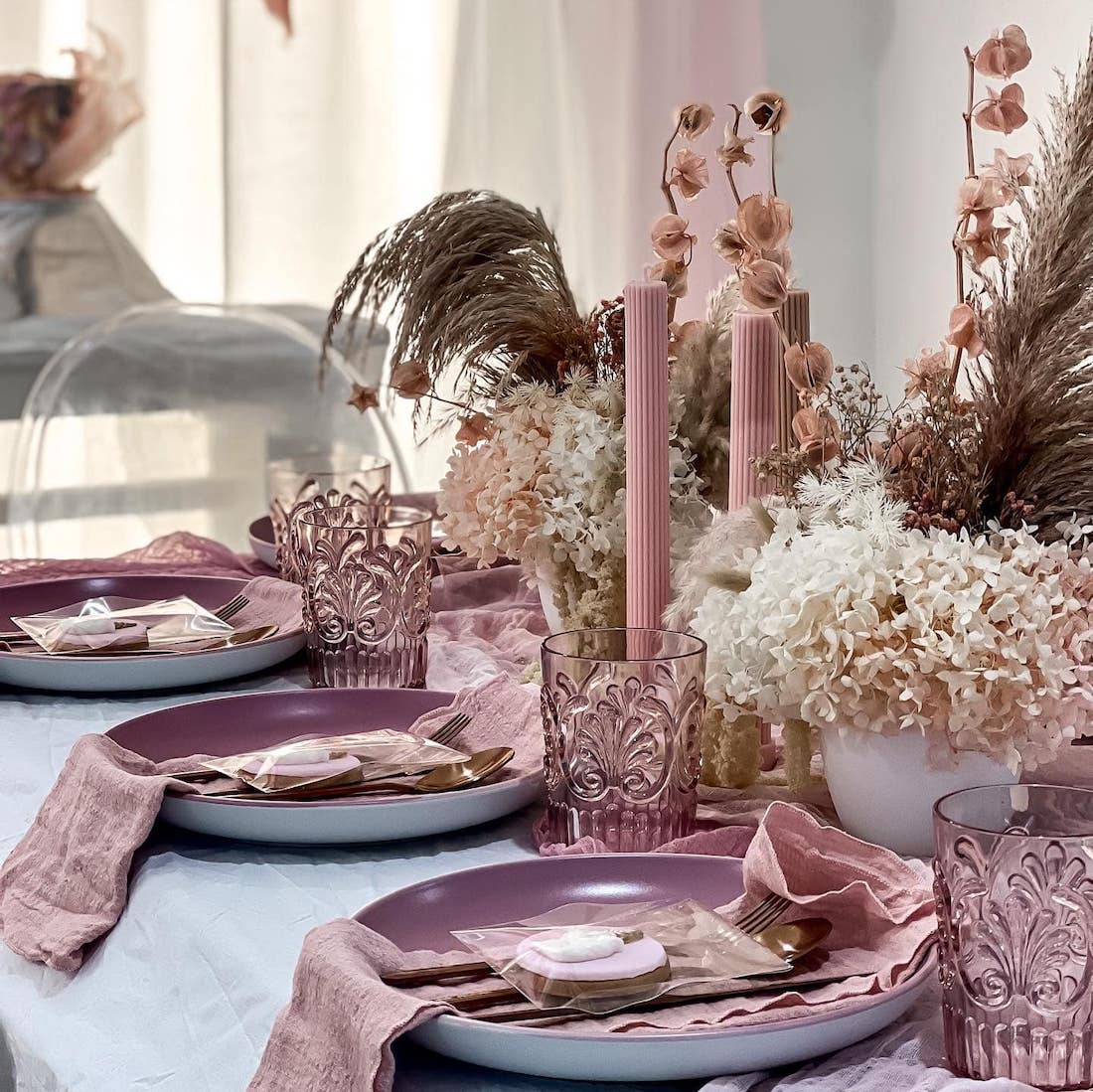 DIY photo booth fun
Capture the memories of the day with a fun photo booth. Sure, you could hire one, but we're talking party planning on a budget here! So why not steal this great idea, using a ring light and a phone (or tablet) with some cute Kmart costume props to make it a real party!
We hope this has given you some inspiration for your own party planning on a budget. Perhaps you've got some great ideas, or even pics you'd like us to include in this blog post! Drop us an email or comment below — we'd love to see them!