Scroll through Instagram or flick through any children interior's mag and you'll quickly see versions of heart wall lights pop up. With many costing well over $100, I decided to hack my own and here's how I made this DIY heart wall light for $15!
Related article: DIY crystal artwork: Natural crystal pieces in box frame
Related article: DIY floral monogram wall art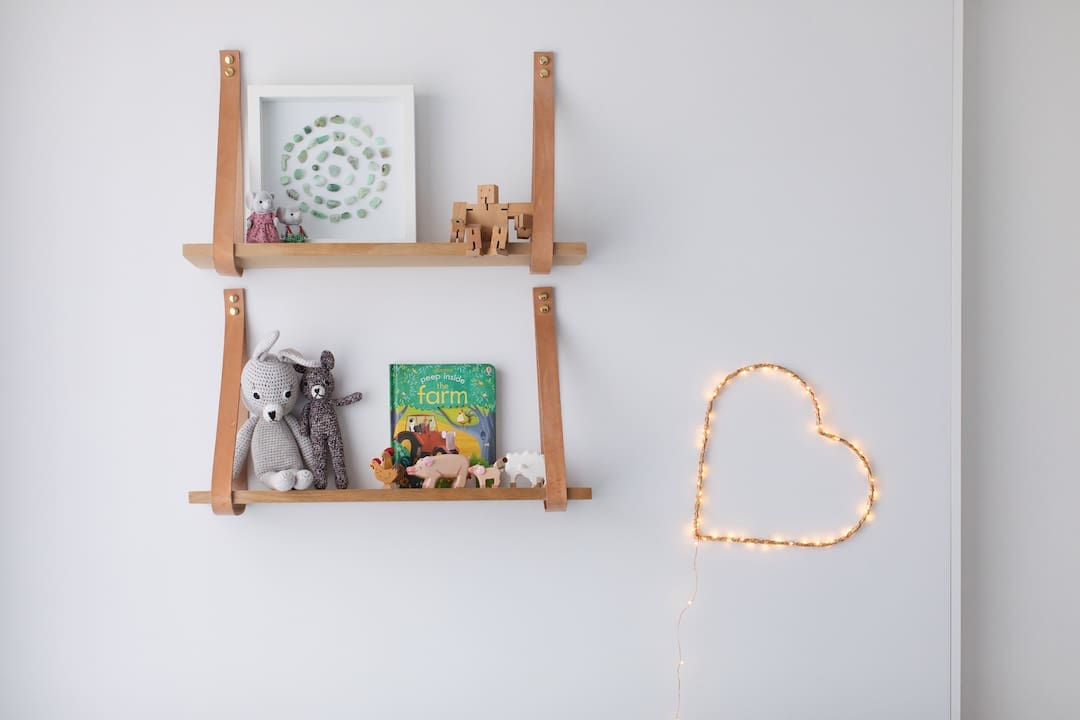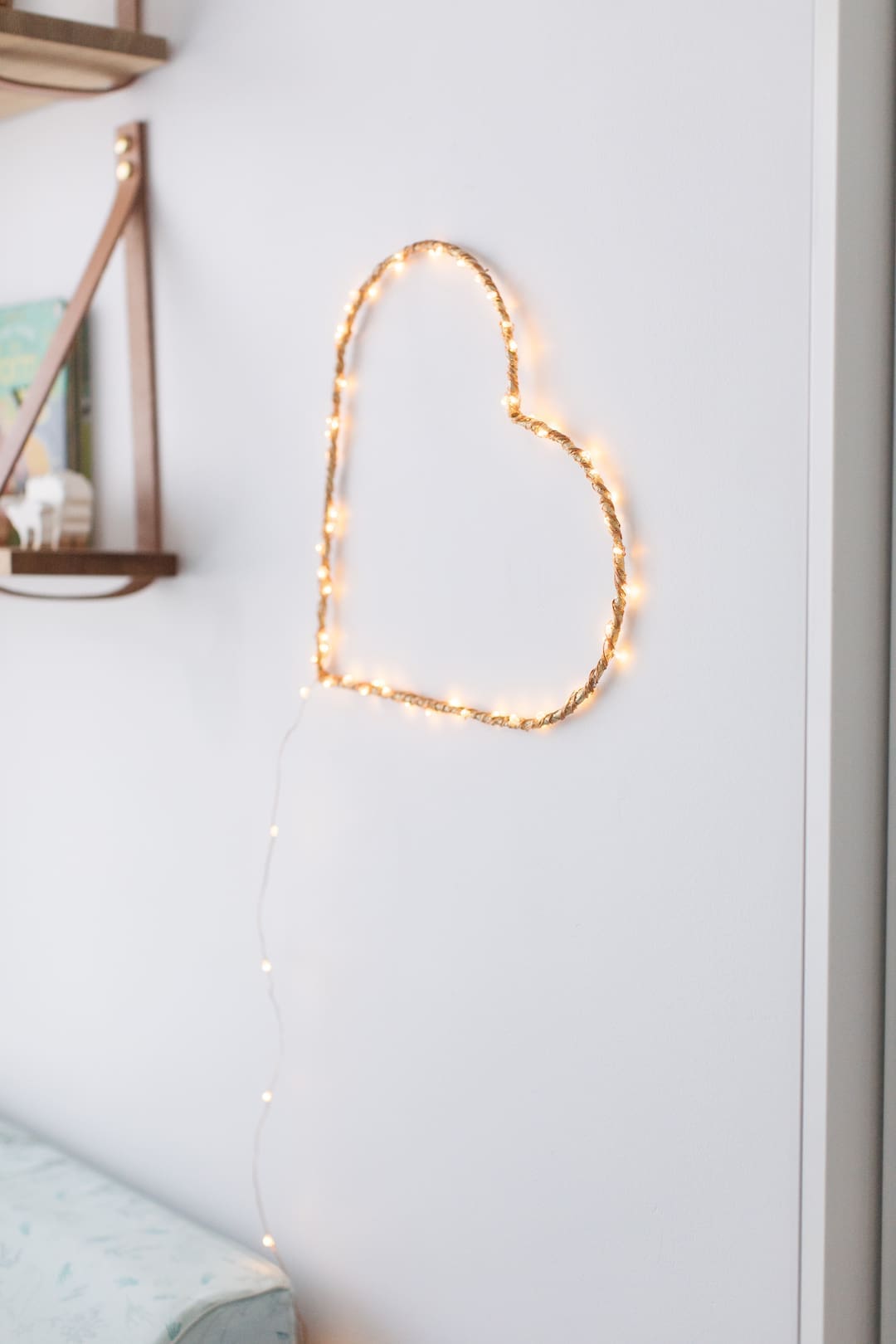 Items you will need:
Metal heart (I bought this one for less than $6 from Spotlight)
Ribbon to wrap heart (I suggest a thickness of 1cm)
Fairy lights (these are battery operated)
Glue gun
Scissors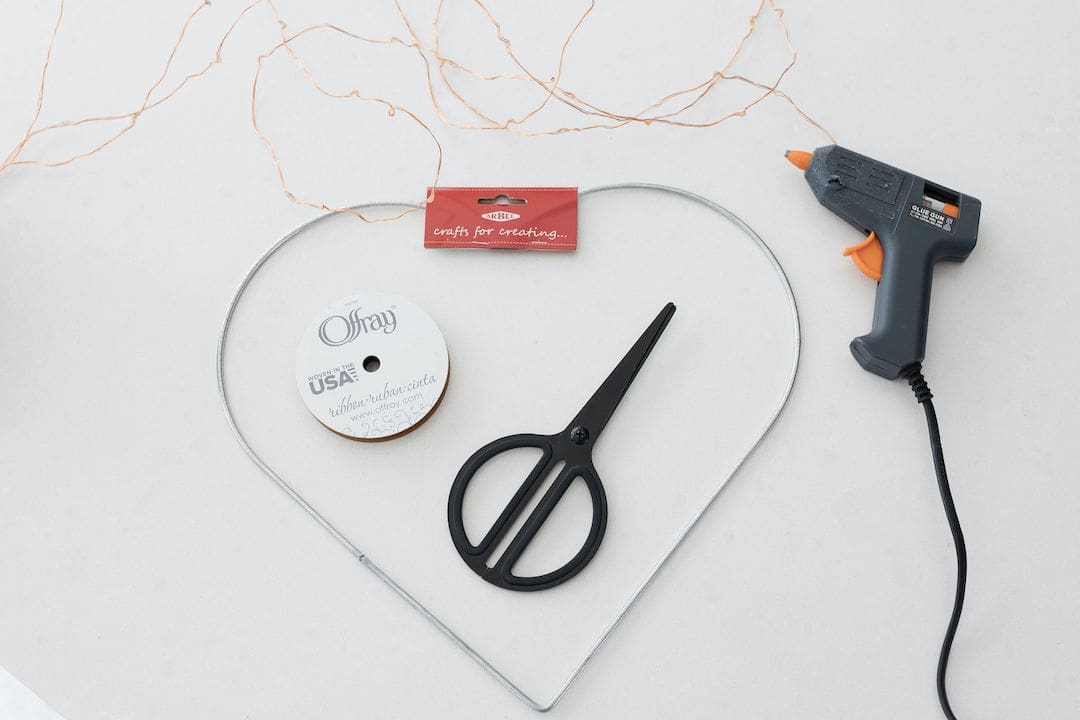 Steps:
1. Wrap the heart in ribbon by working in 2cm sections, gluing the ribbon into place using the hot glue gun (caution, it's easy to burn yourself!). I started by using a thin ribbon about 2mm wide but found it took a long time so I switched to one that was 10mm wide and it sped up the process.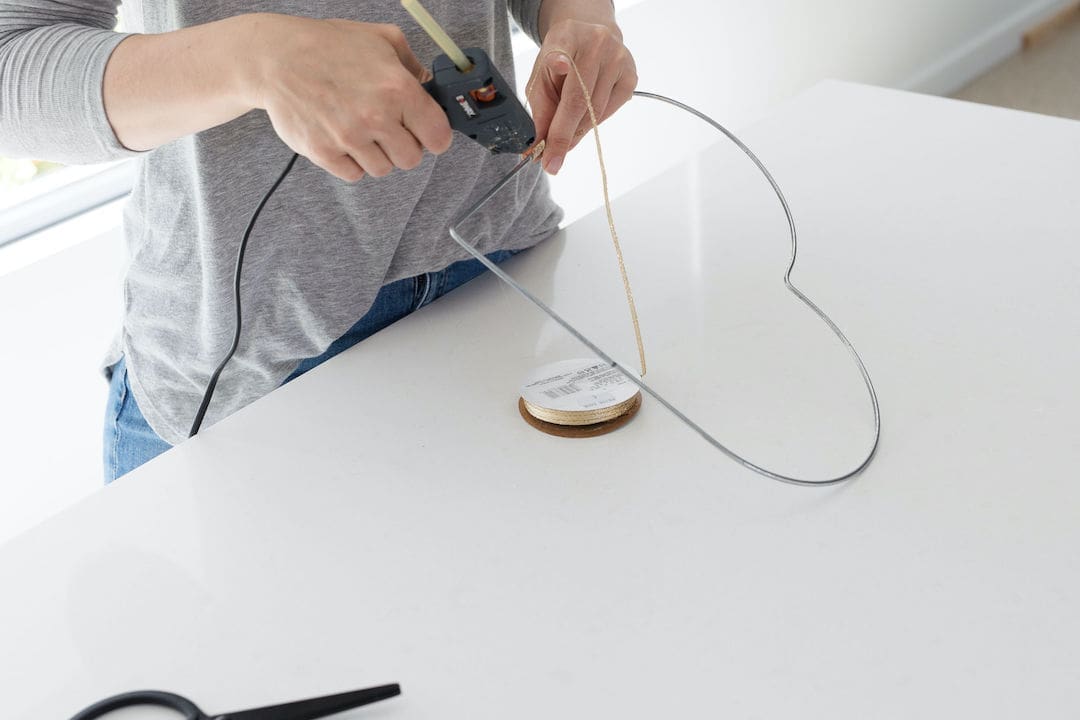 2. Once your heart is fully covered in ribbon, it's time to add the fairy lights. Starting at the bottom tip of the heart, tightly wrap the heart in fairy lights. I wrapped the heart 3 times and then carried the excess length down the wall just like the heart wall lights that inspired this DIY.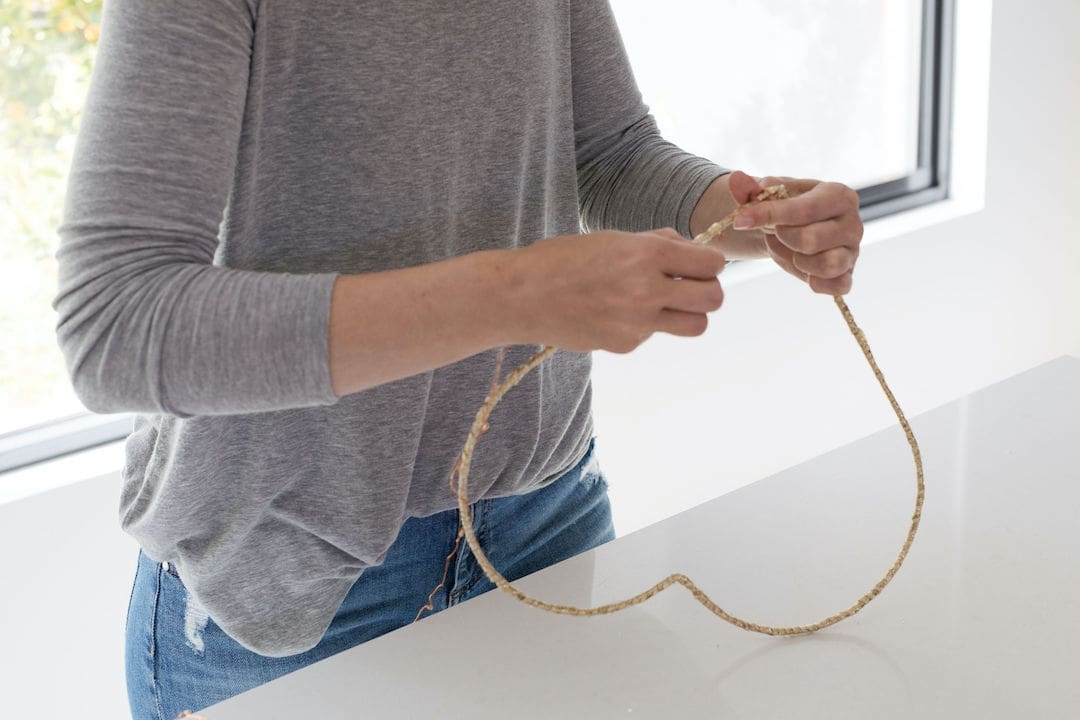 3. The final step is to simply attach it to your wall. You could use a clear removable wall hook or I used a tiny gold nail to blend in with the light.
This was so fun and simple to make and I couldn't be happier with how this DIY heart wall light turned out!
If you make this DIY, I'd love you to tag me @stylecuratorau when you share it online or email it to me at hello@stylecurator.com.au. It's always such a joy seeing our DIYs in your homes.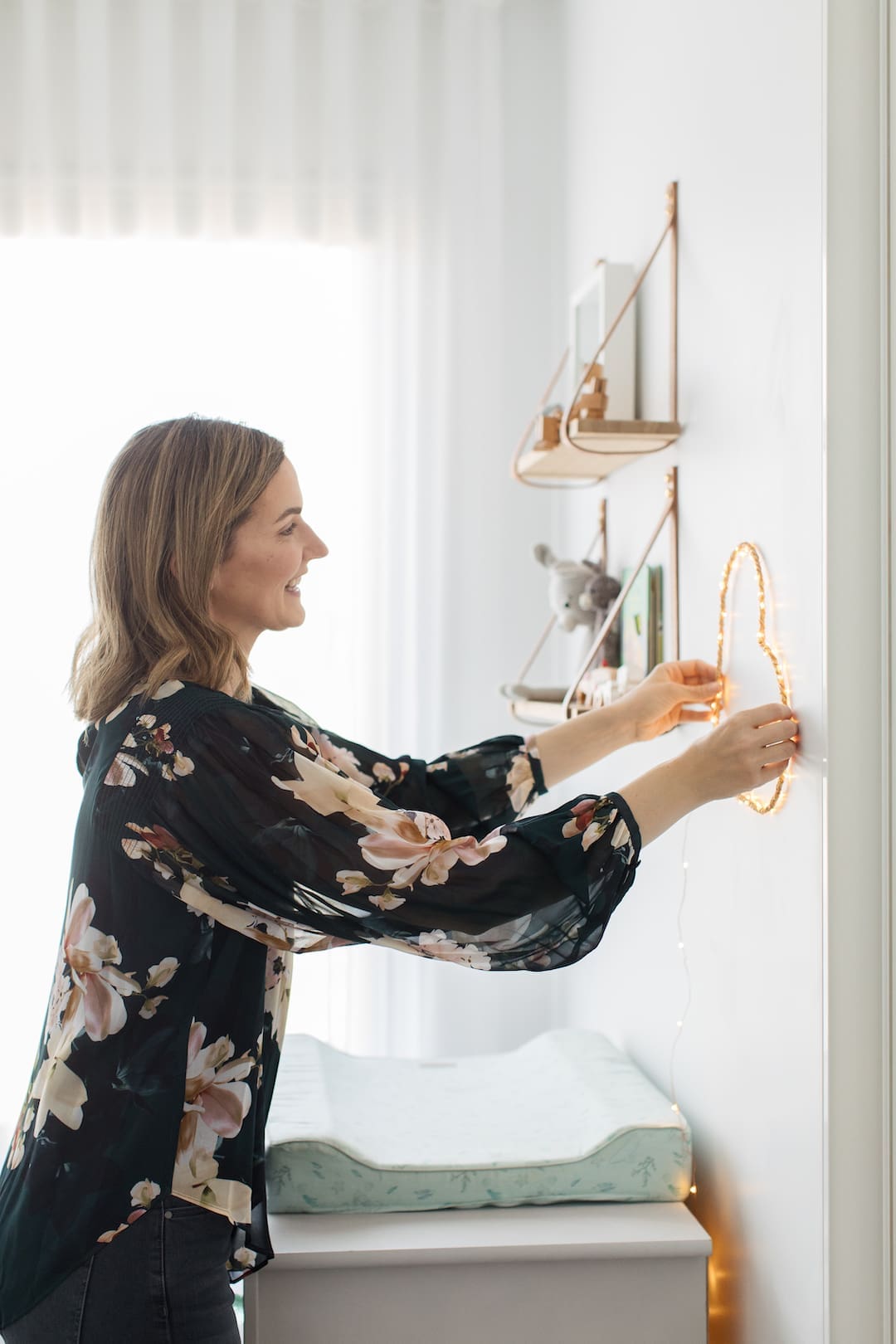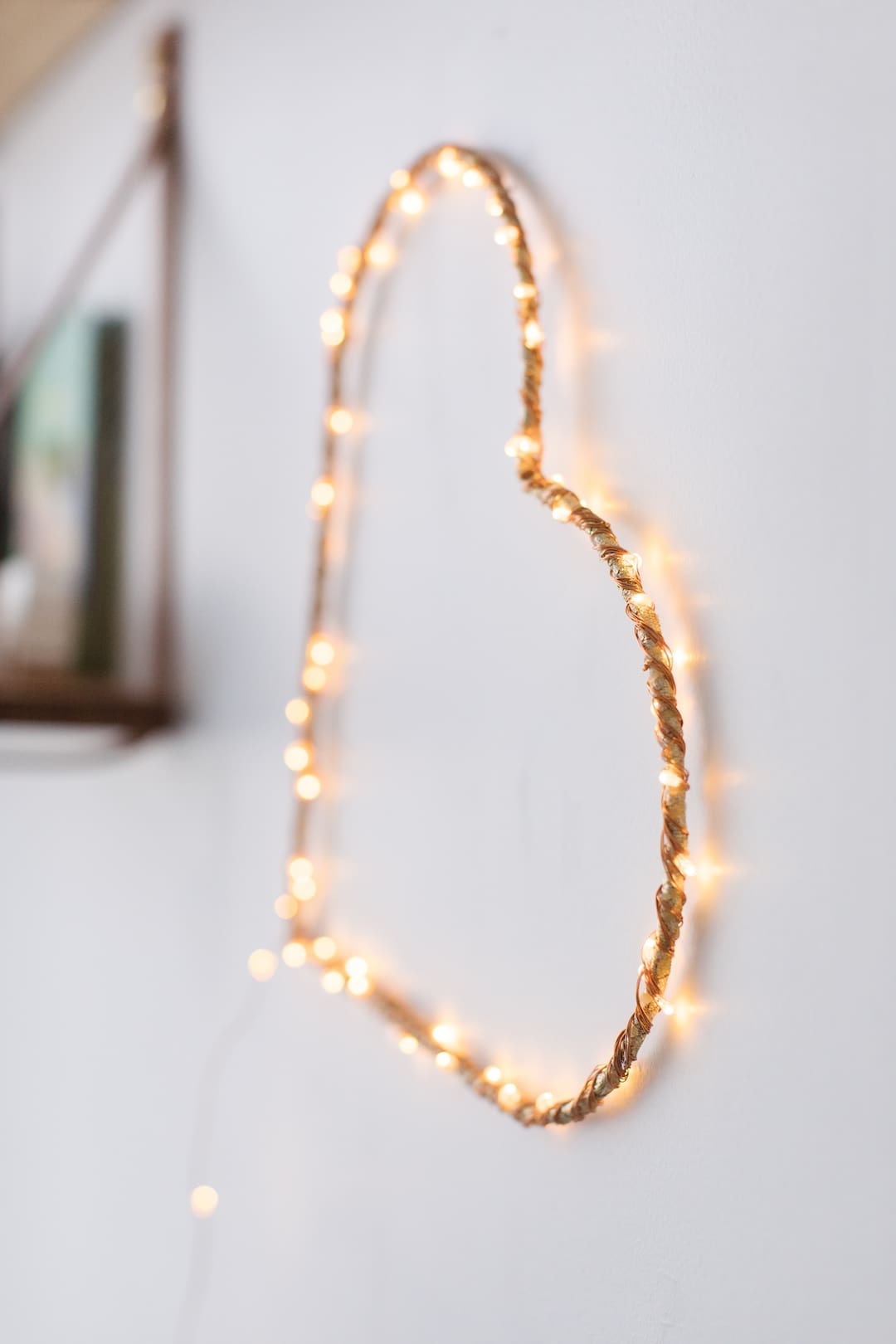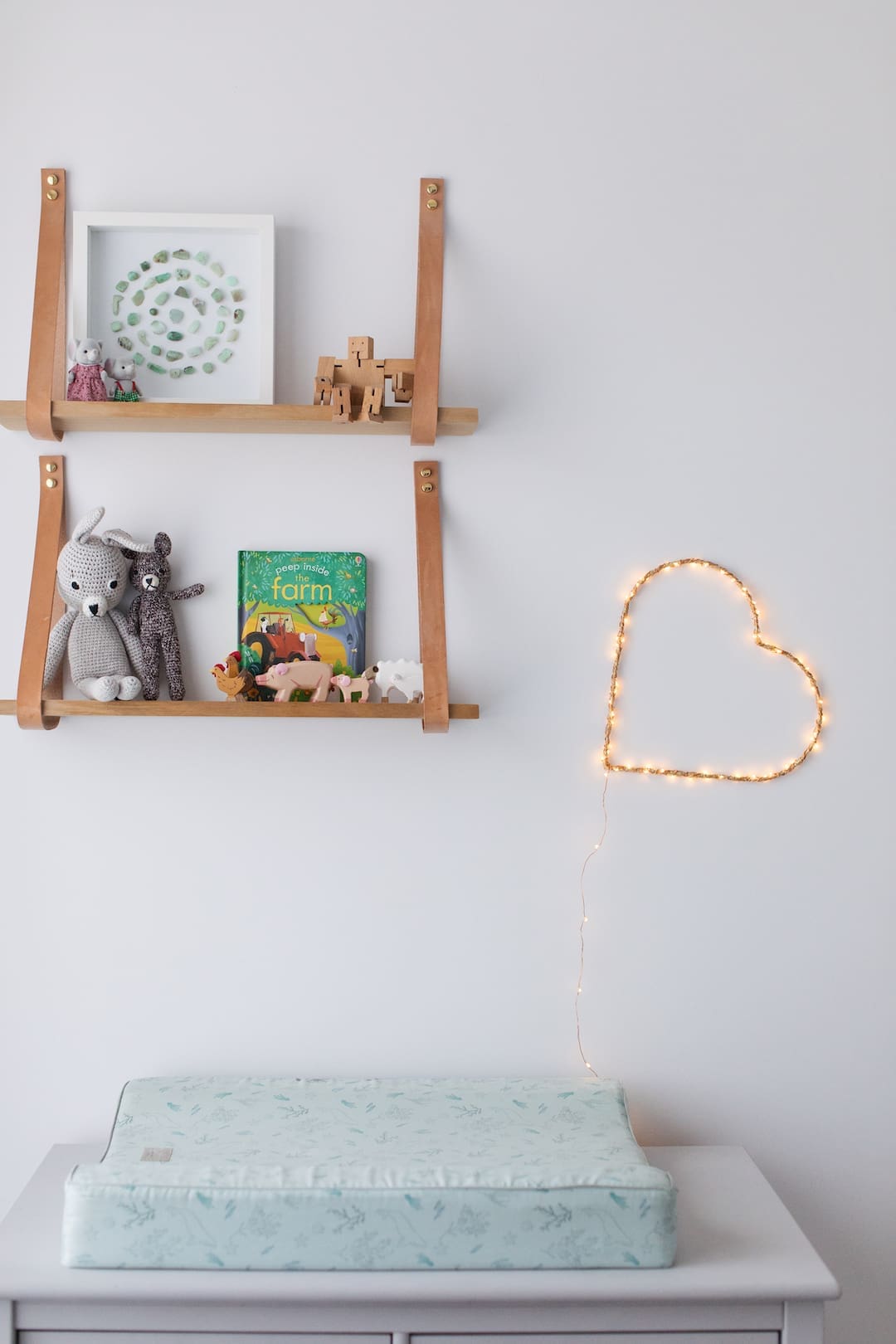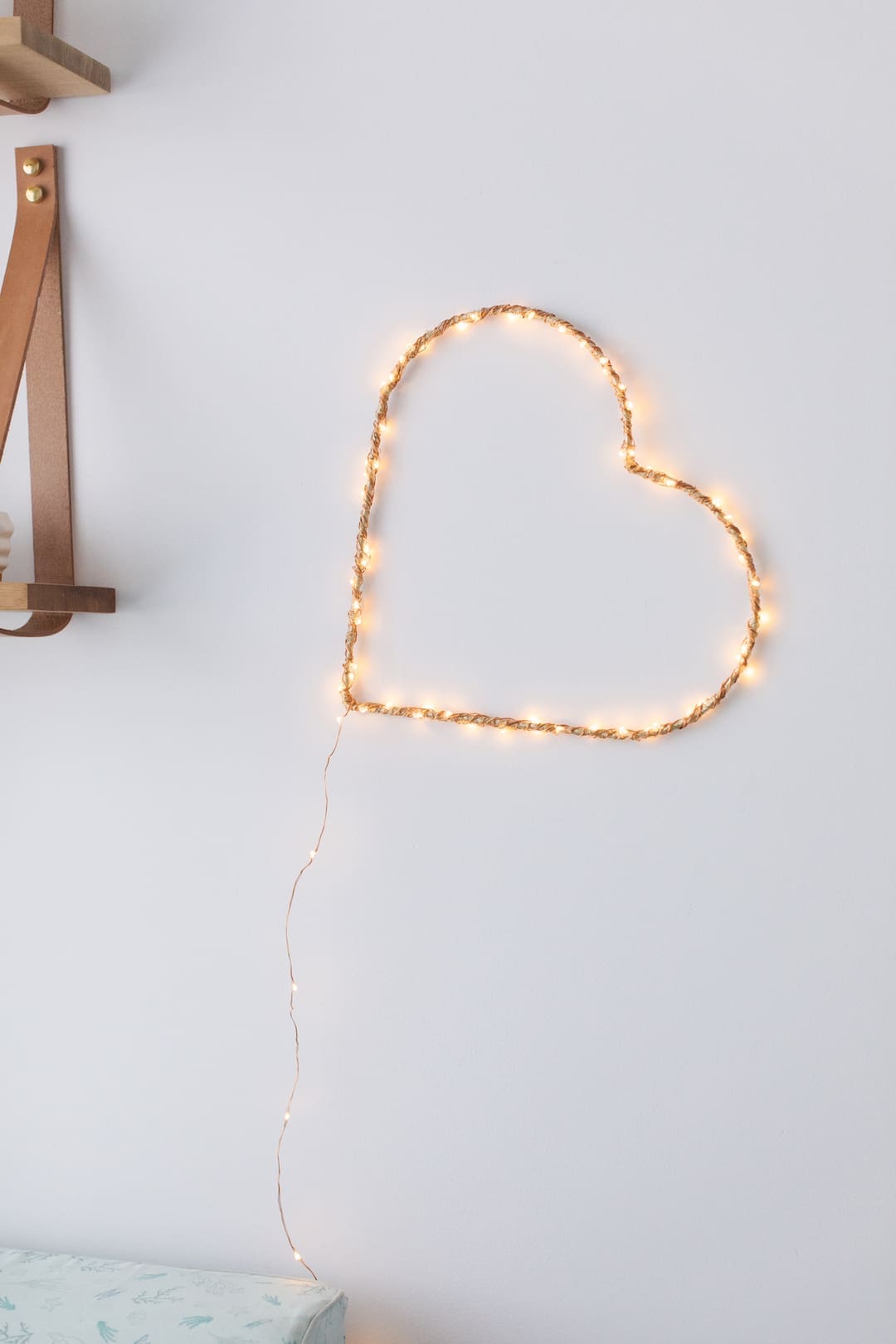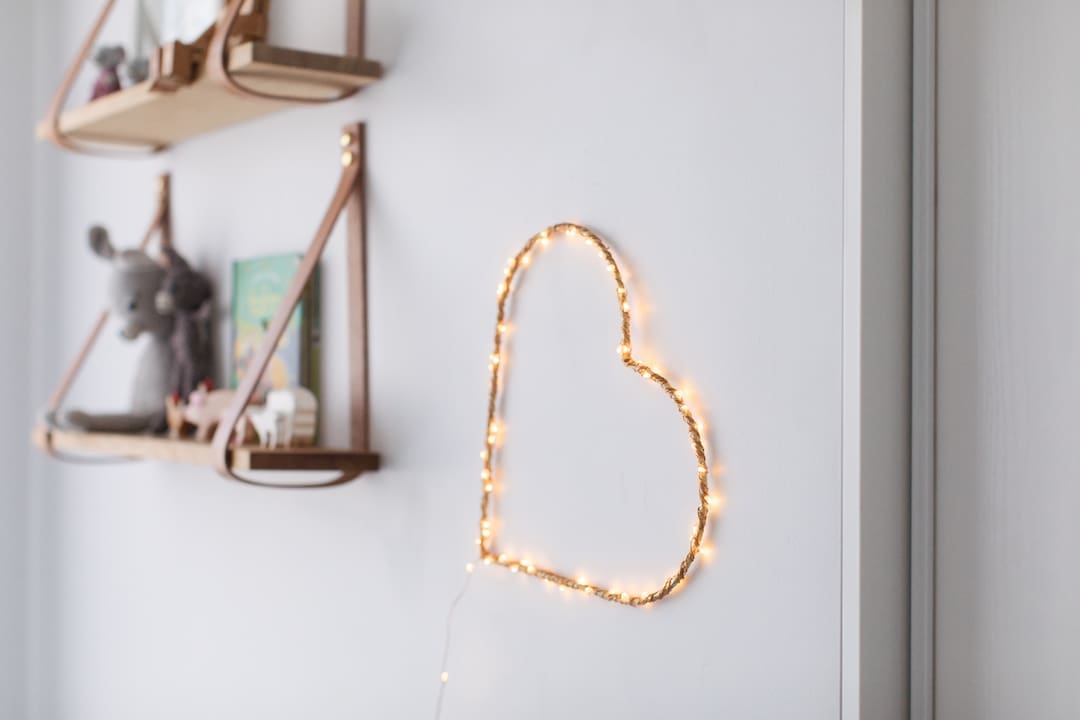 Reader DIY
Susy took inspiration from this heart light tutorial while in lockdown and made her own version using materials she had at home. It's the perfect addition to her daughter's bedroom. LOVE!