The latest trend sweeping nurseries and kids rooms is floral monogram wall art, aka a letter of your child's name covered in artificial flowers and hung on the wall.
I originally saw this idea on Instagram but couldn't find the account again to track down where to buy one… but then I thought it would be a fun project to make my own and share the steps with you!
Turns out it's incredibly easy to make a DIY floral monogram letter and here's how I did it.
Items I used:
Selection of artificial flowers from Koch & Co (peonies, roses, carnations and spray flowers)
Piece of foam board (but you could use cardboard to keep costs down)
Large print out of your letter (I printed mine at A2 but next time I would do larger at A1)
Stanley knife
Glue gun
Scissors
Glue stick
Pegs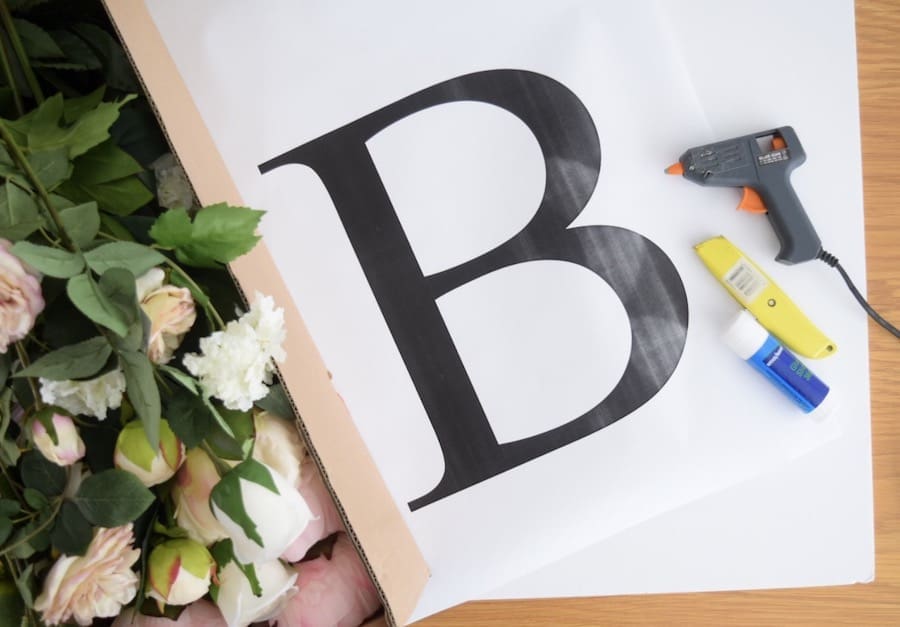 Steps:
1. Glue the letter onto your foam board or cardboard and then use a Stanley knife to carefully cut it out. It's OK if the edges aren't perfect as these will be covered.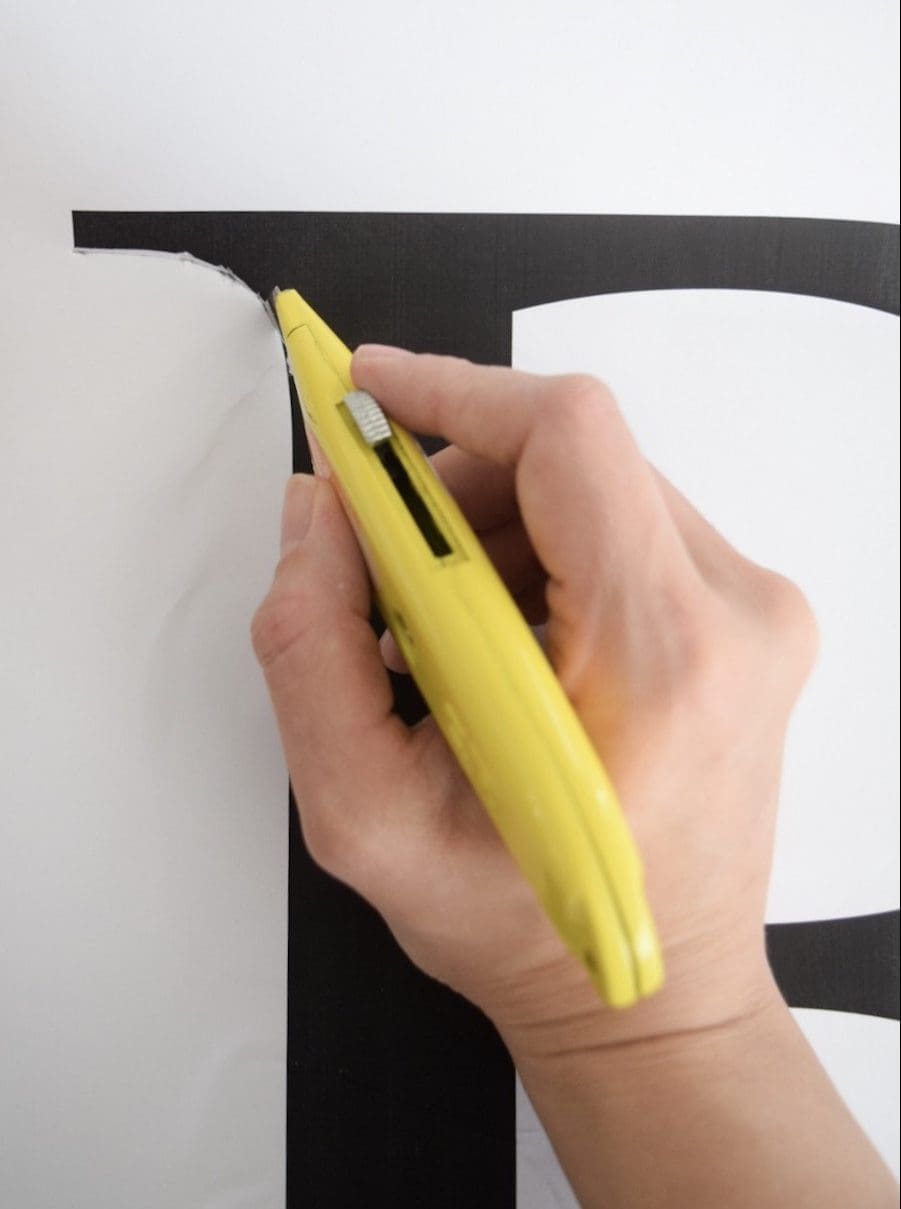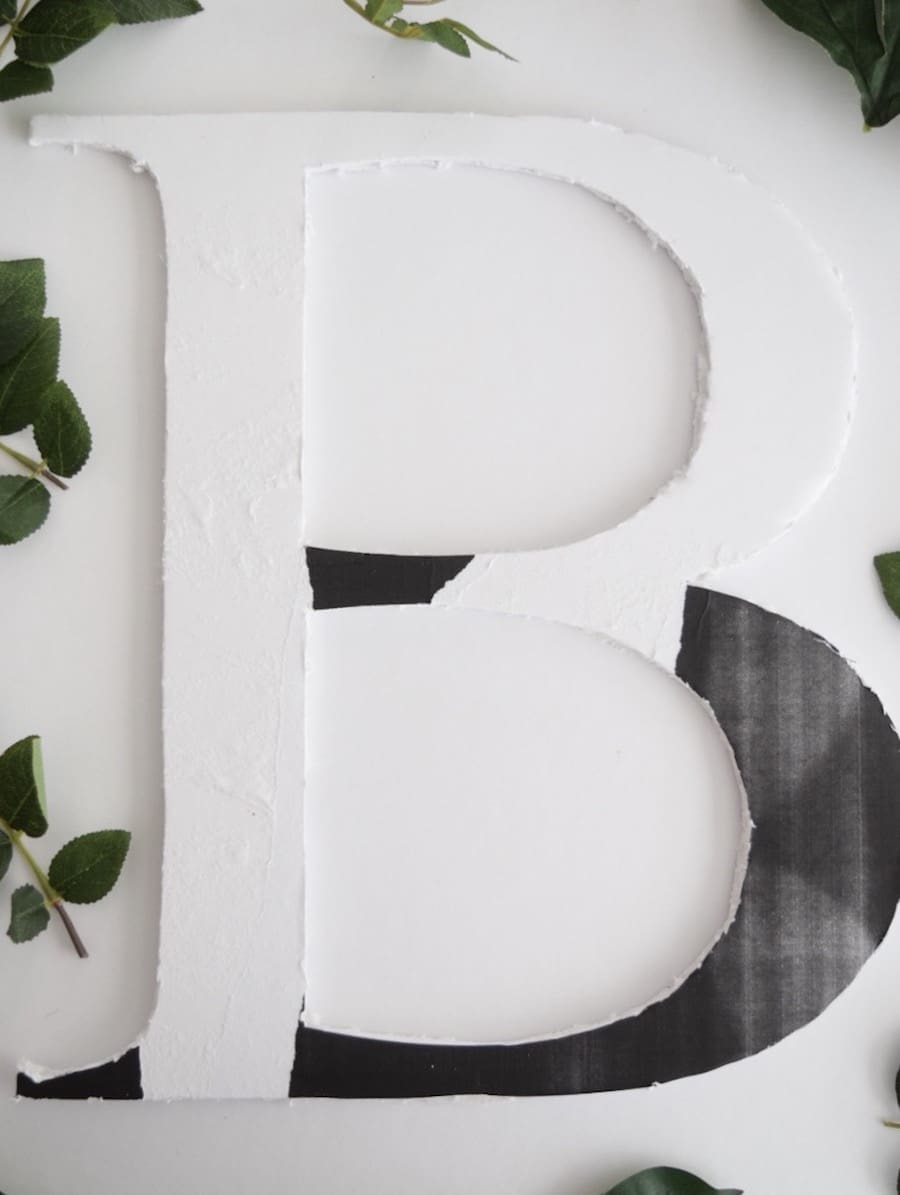 2. Trim the leaves off your artificial flowers and using your hot glue gun, completely cover the letter in greenery. I found it helpful to use laundry pegs to hold them down until the glue was dry. You want the leaves to spill over the edges a little so you cover all the foam but not too much that it distorts the shape of your letter.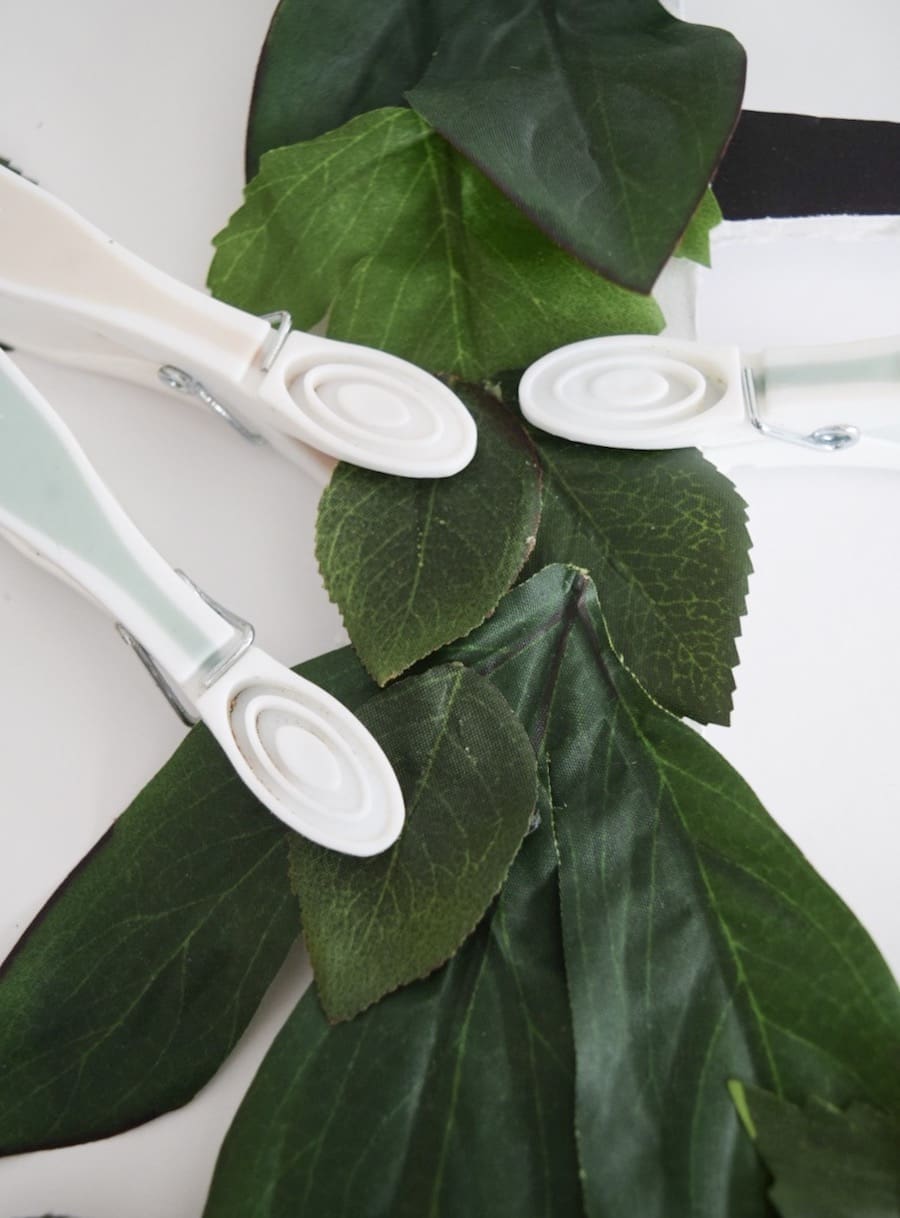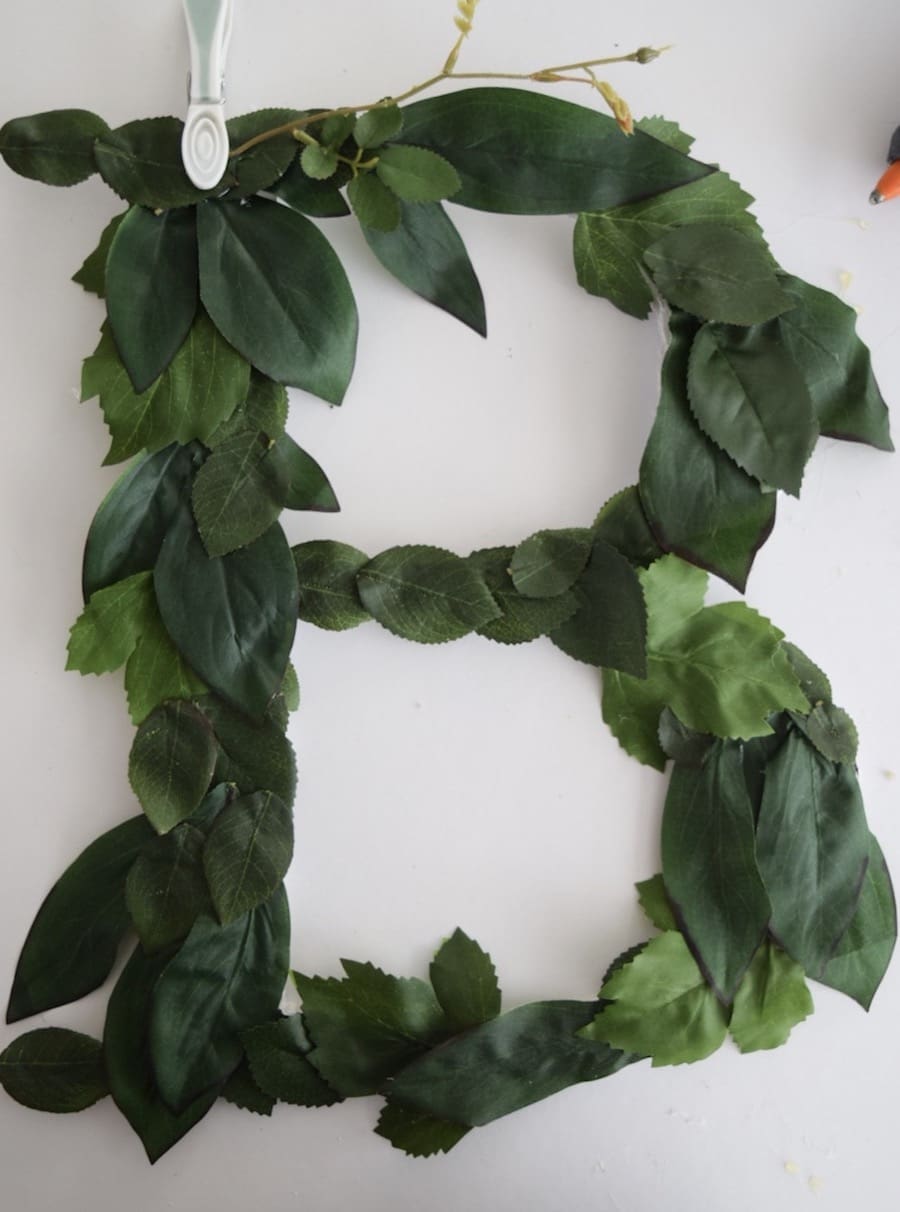 3. Remove the flower heads from the stems and place them on your monogram letter — play around with the placement until you're happy with the spread and size of flowers you have used. Then glue these in place using your hot glue gun.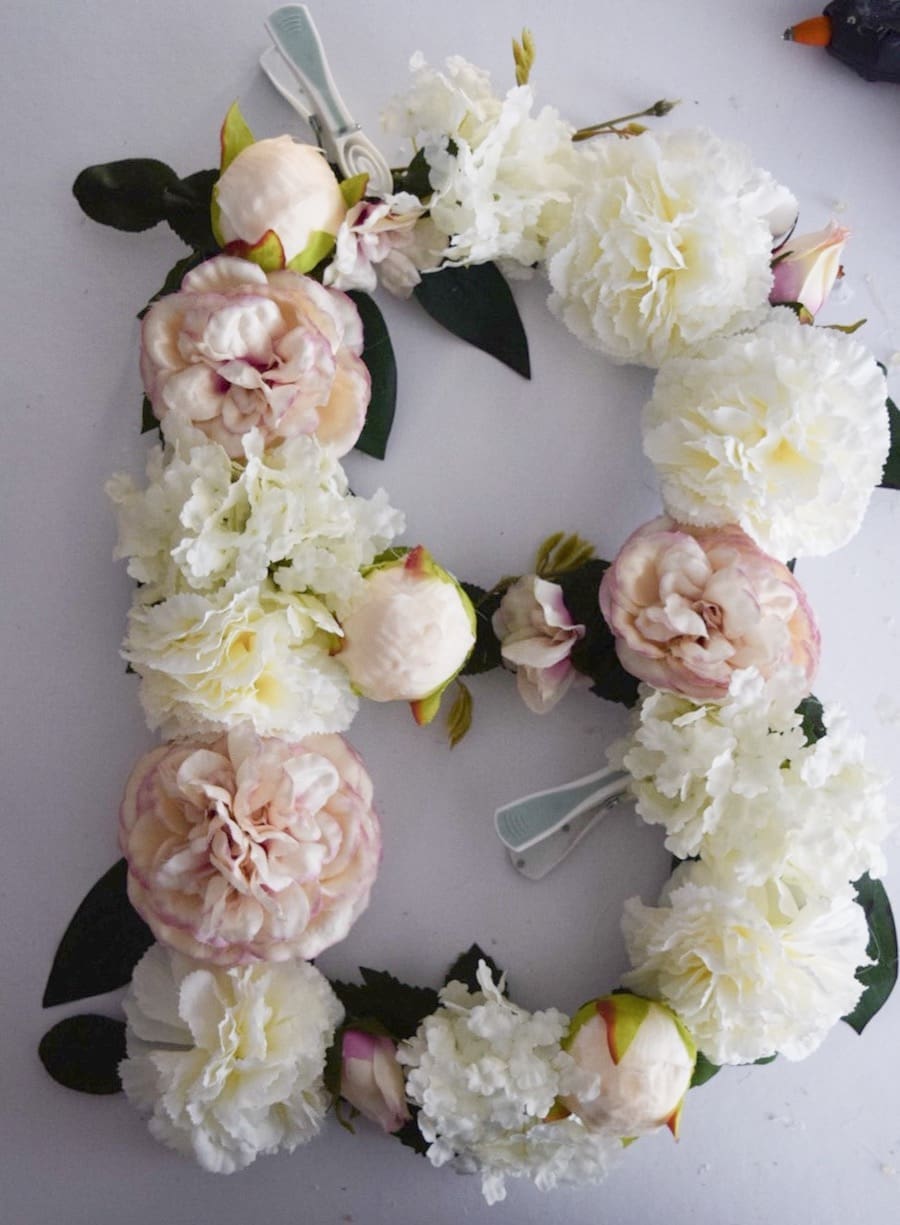 4. Once you think you're finished, hold the monogram floral letter away from you and see if any flowers or leaves need adjusting (I thought some of my leaves were sticking out a bit too much so I tucked these in).
5. The final step is to fix the letter to your wall. You could use your hot glue gun to glue hooks or a line of wire to the back of the letter (much like hanging a picture frame) but I simply opted for a few small piece of double sided tape.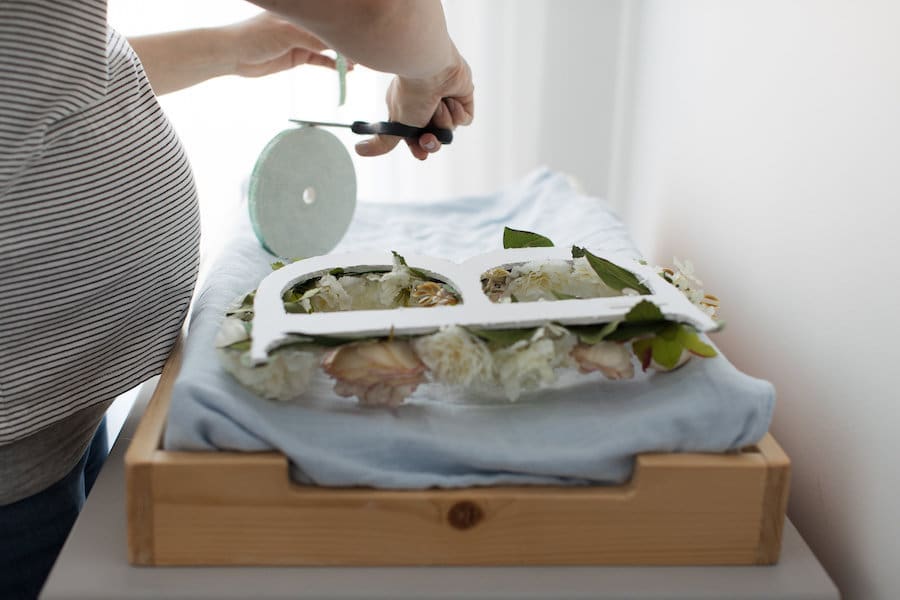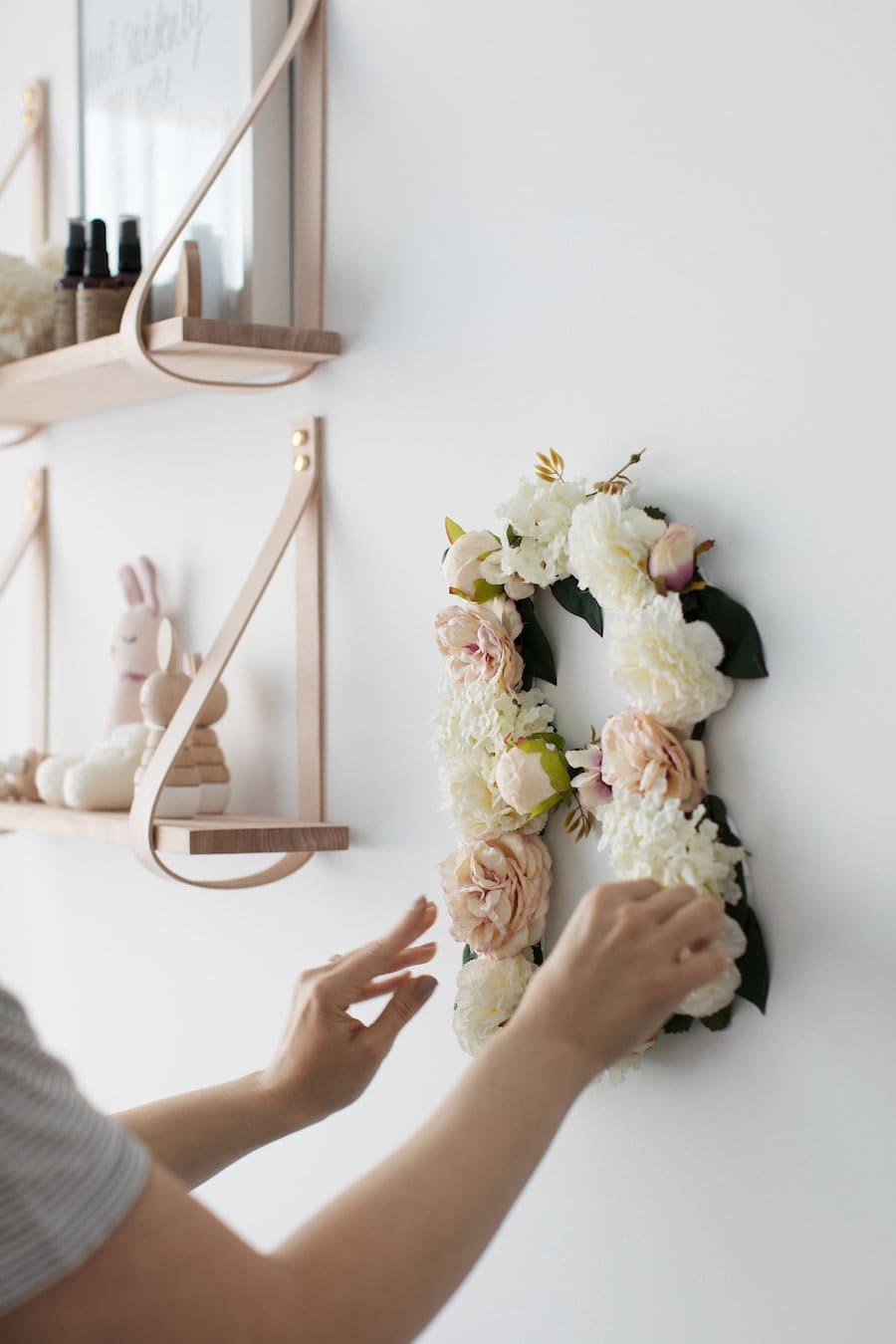 I love how this sweet and simple DIY floral monogram turned out for Baby #2's nursery!
PS – I still don't know if I'm having a girl or a boy but we're pretty sure (based on zero scientific evidence) that we're having a girl… let's wait and see 🙂
Photography of completed DIY by Thorson Photography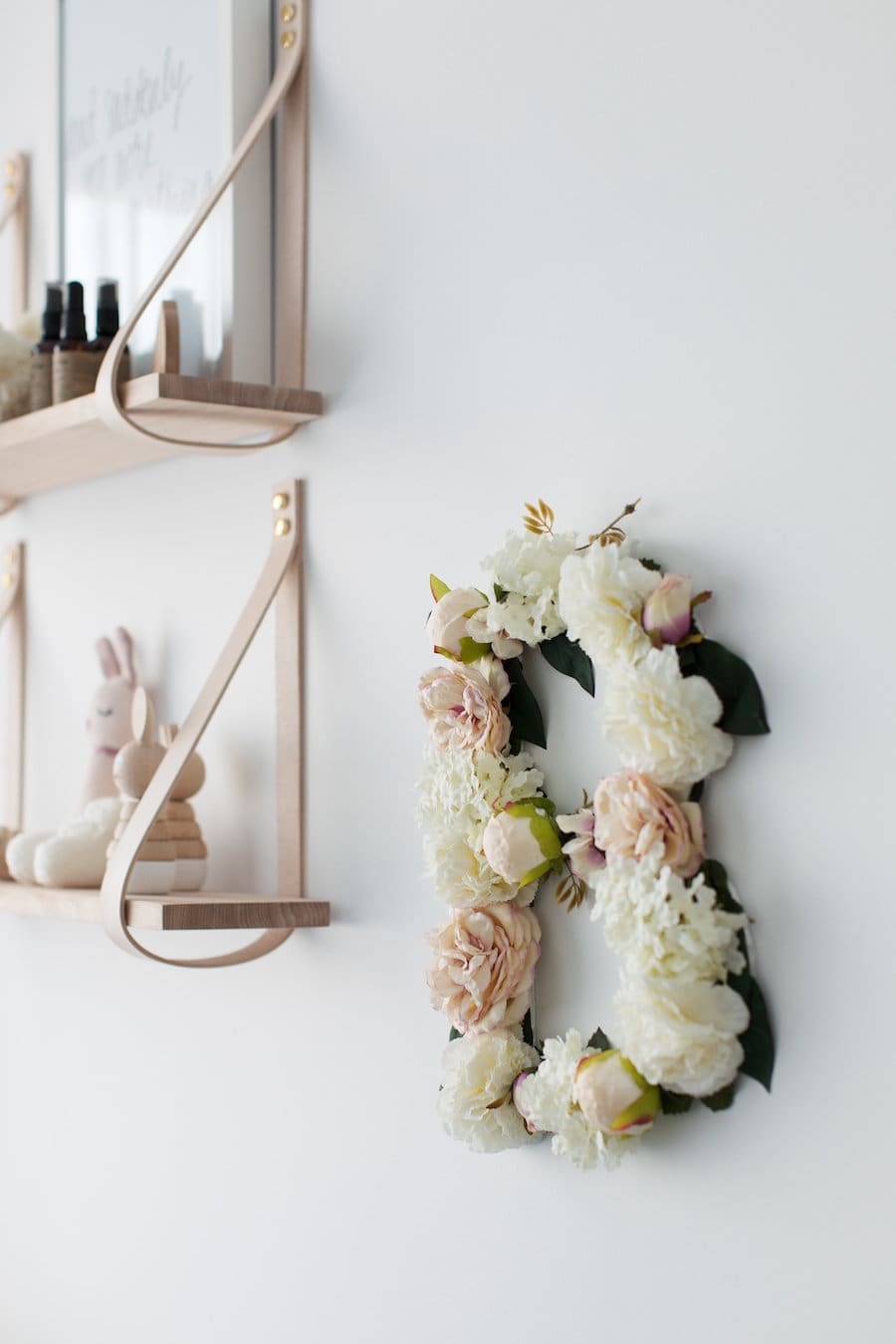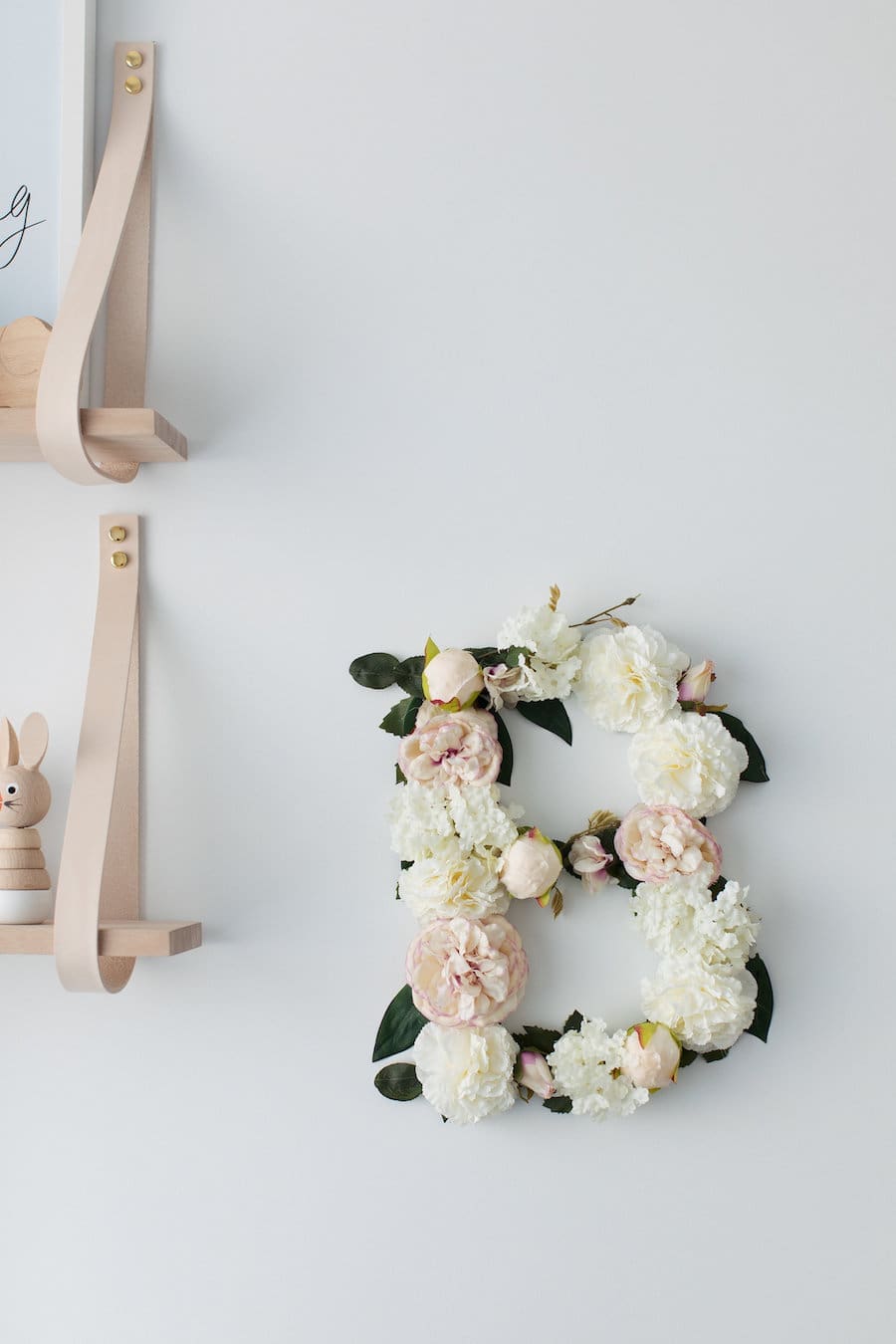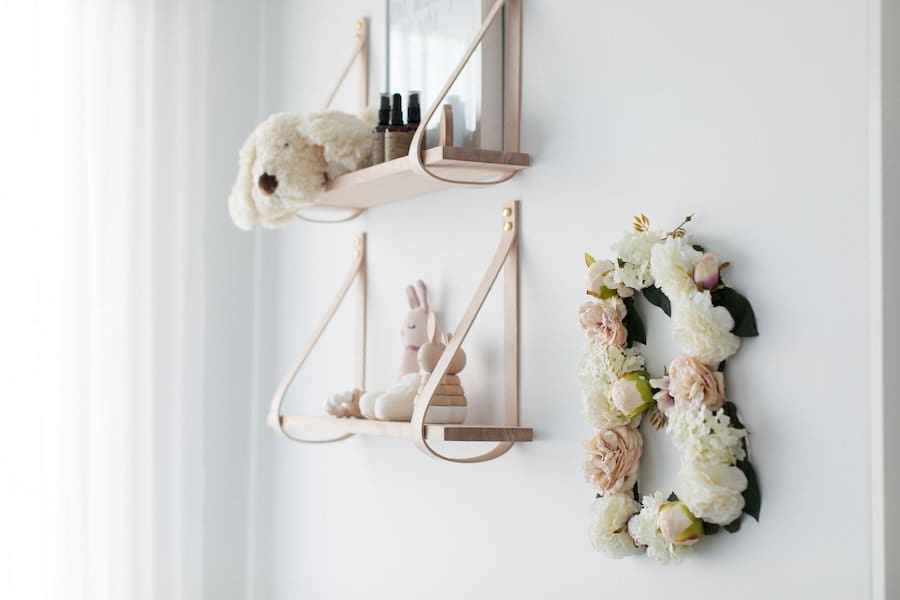 Reader DIY
We just love seeing pics of your DIYs! How stunning is this floral E that Western Australian artist @kdavidsonart created for her little girl following our DIY floral monogram tutorial.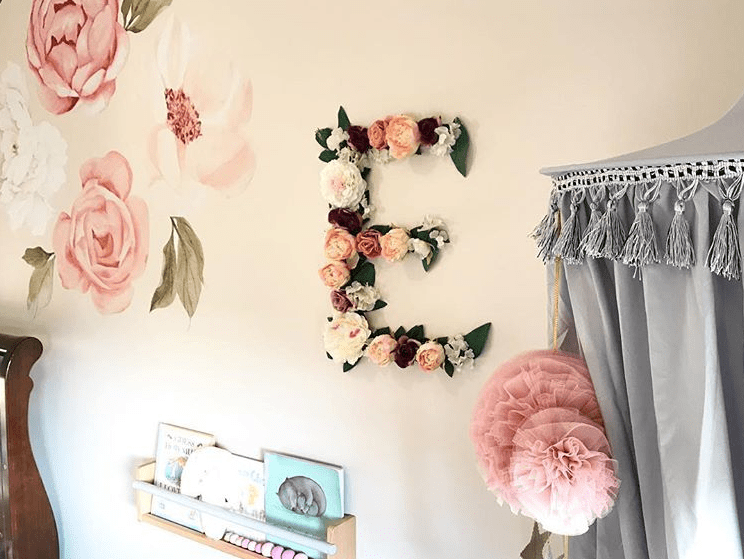 Update: I had a boy!
Ok, so it turns out you can't rely on intuition or old wives tales to predict the gender of your baby. I had a boy!
So down came the floral B for that baby girl I thought I was having and here is the new eucalyptus and gum nut 'A' I created also using artificial leaves from Koch & Co.
Note to self, don't style a nursery in a gender specific way unless you know the gender 😉