Supported by Lane Security
For many of us, the home is our sanctuary and where we feel most safe but there is a thing or two you should know about securing your home to ensure it really is as safe as we'd like to believe.
A frightening thing I learnt when we built our home is that there are only so many types of locks in a standard lock series so the keys to your front door could potentially open the front door to other homes in your area. I didn't believe it until someone used their front door key to open someone else's house — it's scary but true!
So whether you've just finished building or have lived in your home for years, it's worth taking the time to run through our DIY home security checklist.
1. Check and possibly replace your external door locks
Your home's security relies on having good locks installed on all doors. As I mentioned, even new locks can be unsafe if they are a standard make (particularly in new developments) or if an inexpensive lock has been used — these often look the part but offer little protection.
Lane Security is a reputable lock brand and they recommend using both a deadbolt and either a latch or leaver set on all external doors. For those of us who don't know much about locks, deadbolts are those separate locks that are usually placed above or below the door handle (like the one pictured below) and require a key to open whereas latch and leaver sets are generally integrated into the door handle design. The reason both are recommended is because deadbolts have a longer throw in the bolt and are harder to manipulate with lock breaking tools i.e. you can't pull on the door handle back and forth to force the lock open.
You should also know that deadbolts are available in single or double cylinder designs — double cylinder models offer more security (especially if you have glass panels around your door) but single cylinder deadbolts don't require a key to exit in an emergency.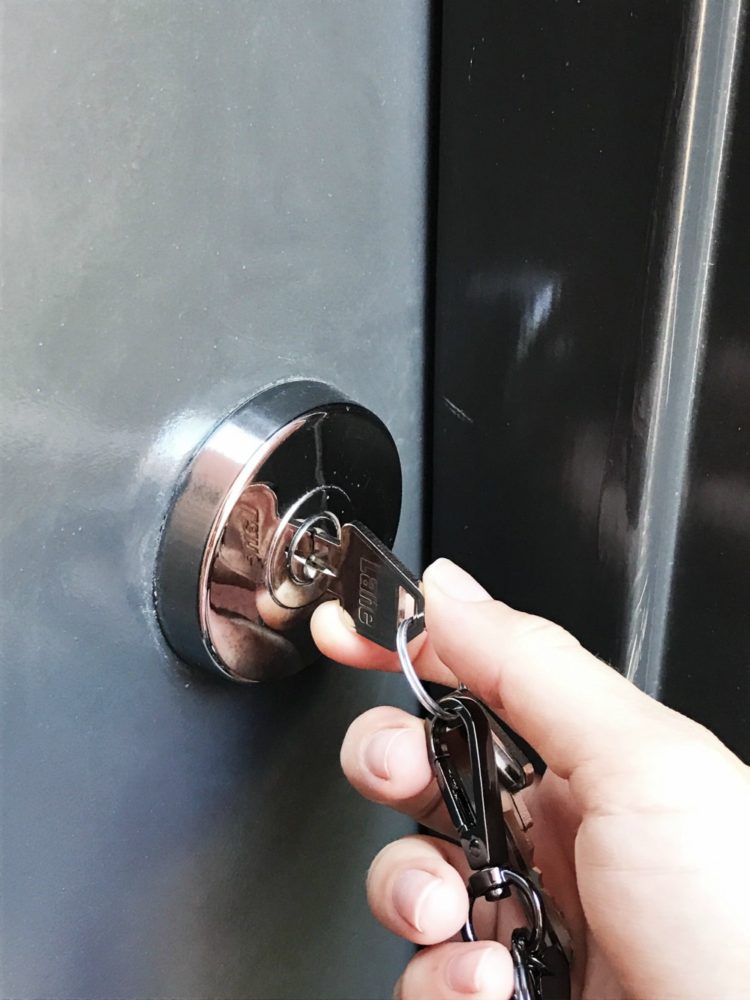 2. Check and possibly replace external doors
External doors should be sturdy and made from solid wood or metal cladding rather than hollow-core (these types of doors should only be used indoors and can easily give way with a kick or shoulder ram).
While you're examining your doors, check that the hinges face indoors otherwise an intruder could simply pop out the pins and lift the entire door off its frame.
Also, if you have glass panels in your door or windows near your doors, be sure to reinforce the glass with security glazing. This is a durable plastic applied to the glass and makes it harder to break.
3. Install a peephole or door camera
It's a good idea to install some kind of viewing device so you can see who is at the door before opening it. A peephole at a level low enough for children to look through too or a doorbell system with an integrated camera are worthwhile investments.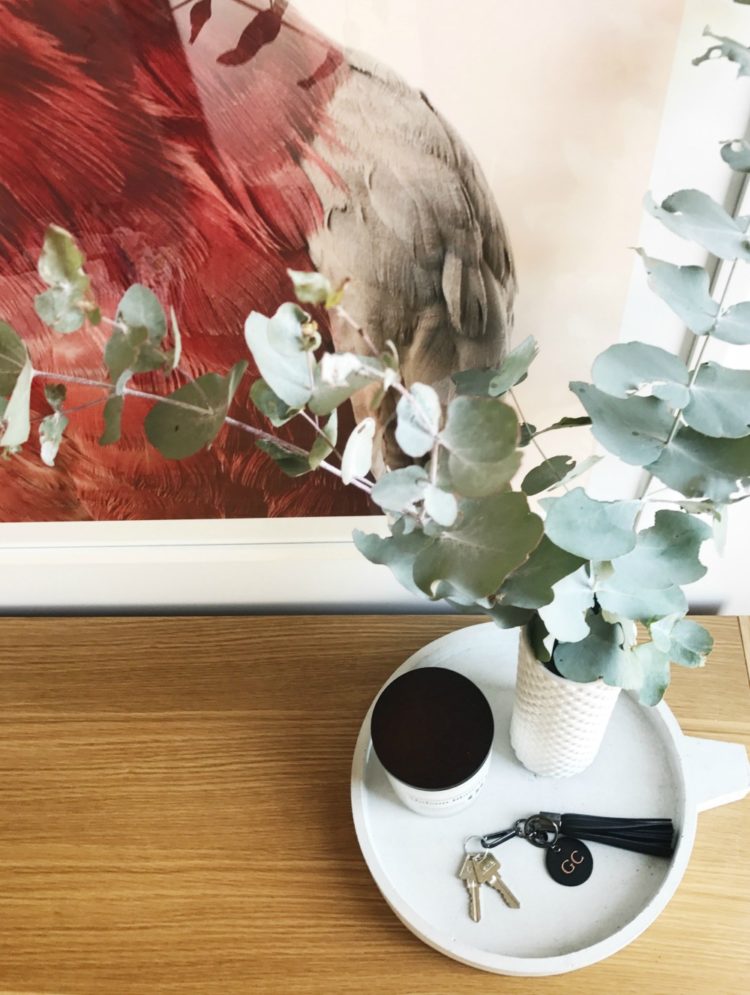 4. Secure your windows
My old house (before we knocked it down) was so easy to break into… whenever we locked ourselves out, we'd just remove one or two glass panels from the louver windows in the laundry and let ourselves in. Don't let it be this easy for an intruder to enter your home!
Having security screens or locks on all windows, particularly those on the ground level, is also a must.
5. Embrace outdoor lighting
Lighting your driveway, paths and all entry points to your home isn't just convenient for you and guests, it also deters burglars. Fit motion sensors so these lights automatically turn on when there's movement in these areas.
You don't have to go overboard though as overly bright lights (such as floodlights) can create dark shadows making it more difficult to see.
6. Consider adding a security system
This one is a bit more expensive but it's still possible to install your own DIY security system. A home security system can often scare a burglar away before they have a chance to take your valuables and if it includes video surveillance, the footage can be given to police to help with their investigation.
Home security systems have come a long way so it's worth doing your research on the right options for your home but some possible solutions include window and door sensors so whenever a door or window is opened the alarm is triggered, or video surveillance which can record constantly or only when motion is detected (some models allow you to stream the video feed from your smartphone or will send text alerts when motion is sensed).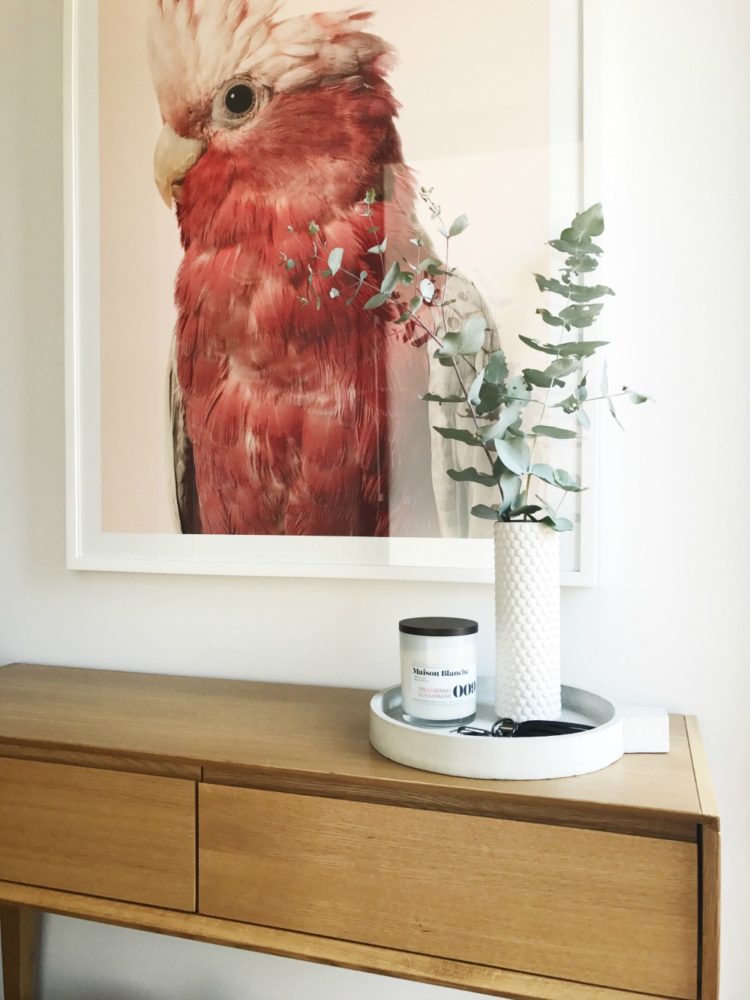 7. Know your neighbours
This isn't exactly a DIY security measure but I thought it's worth mentioning. Our neighbourhood is very tight-knit — everyone knows everyone, we have annual street parties, we all have each others phone numbers and emails, and in the event that something looks suspicious or there has been a break-in, we let our neighbours know.
It's a lovely feeling to know you belong to a neighbourhood and reassuring that there are other people looking out for you and your property. They're also able to help when you go on holiday by hiding the mail or putting your bins out. If you find you're always rushing in and out of your home and don't know your neighbours, I suggest saying 'hello' ☺
8. Never leave keys hidden outside the house
Under a flower pot or mat, above a timber beam or even under a rock are some of the most obvious 'hiding' spots people leave a spare key in case they get locked out… you may as well leave your door unlocked!
Instead, consider leaving a spare key with a relative or trusted neighbour.
9. Keep valuables out of sight
This doesn't just include cameras, laptops and other high-value assets, even bikes and lawnmowers shouldn't be visible from the street.
10. Lock up
Sound obvious but many of us leave at least some parts of our home unlocked when we go out (whether it's a window, garage door or even a side gate). Even if you're going out for a short while, be sure to lock all doors, windows and gates.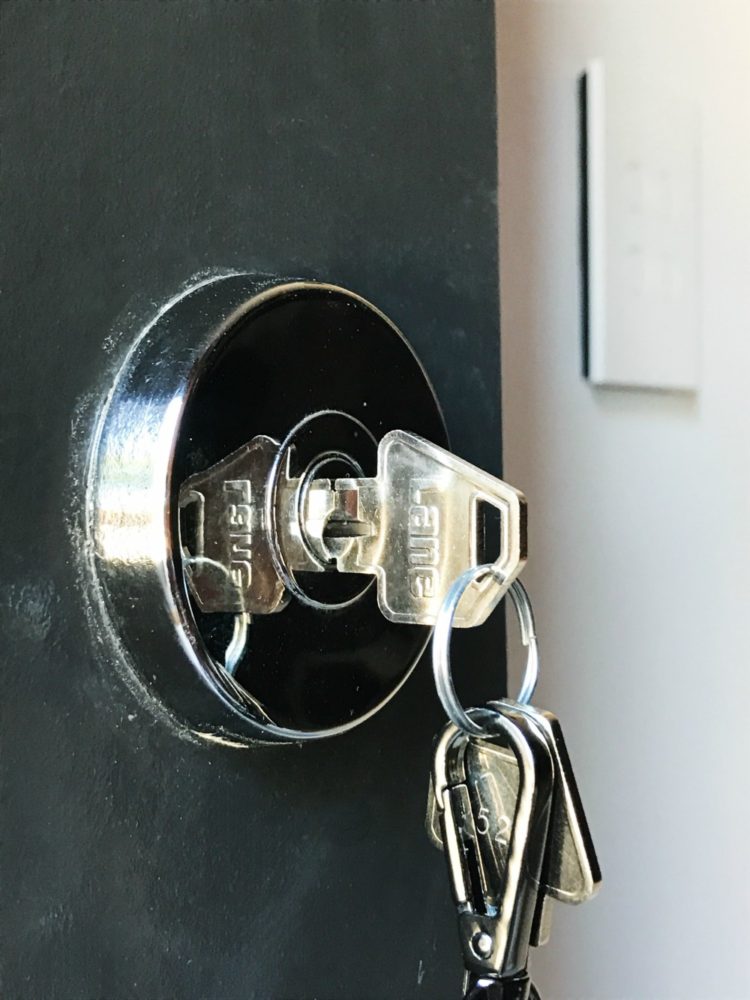 How to replace your door locks
We've talked a bit about locks and that's because it's a major part of your home security. You should never solely rely on key-operated handles that come standard on entry doors — reinforcing these with a deadbolt is a must. And if you've bought a new home, or had tenants change in a property, it's also important to rekey.
If you're concerned that changing locks will cost a fortune or you'll need to hire a professional, think again. There's a great selection of DIY lock kits available so you can do it yourself, here's how:
Steps:
1. If you're replacing an existing lock, it's a good idea to first check what holes have already been drilled into the door and fit a lock to match (you don't need to worry about this for new doors).
2. Then it's time to decide on the type/s of locks you'll use. For external doors, it's best to use both a latch or lever set as well as a deadbolt.
Buy an 'Entrance' set lock kit that's easy to install such as this one from Lane Security which is available from Bunnings. This lock is ideal for external doors and has been specially designed to replace most existing locks.
3. Then it's simply a matter of following the instructions in your lock kit to install the new lock. For the kit mentioned above, this involves:
– measuring and marking where the lock will be fitted on the door
– drilling a hole through the door for the handles (or spindle as they're called), and also drilling a hole from the edge of the door to the spindle hole for the lock barrel (if you are replacing a lock, this kit should work with existing holes)
– marking around the faceplate and chiseling out a hole for the latch
– attaching a latch to the door
– attaching the handles and the faceplates.
If this all sounds a bit complicated, there are easy-to-follow instructions in the kit with templates too.
4. Install a deadbolt. As we mentioned, a deadbolt will provide added security and is recommended for external doors. You'll need to buy a deadbolt kit like this one from Lane Security (also available at Bunnings) and follow similar steps to the ones mentioned above.
Each lock kit is slightly different but should include clear instructions (well at least the ones we linked to do!).
We hope these DIY home security options have helped you consider how to better protect your home without having to spend a fortune. Do you have other home security tips to add to the list?