The demolition date to knock down our ex-guvvie house is locked in — Monday 8 September 2014 — and today I want to show you how it's looking pre-demolition!
After more than a year of design, construction applications, costings and dealing with banks and waiting for approvals, we finally have the green light to knock our house down and start with the new build.
Related article: Construction update 2: House demolition
Related article: Construction update 3: Site cut, footings and floor plans revealed
Since the moving day post a couple of weeks ago, the electricity and gas lines have been cut, insulation and asbestos have been removed, and construction fencing has been been put up around the property.
We have a semi-demolished house and there is no backing out of this project now!
Here are the photos of how the site is looking now. It's pretty surreal driving up to our property with it looking so decrepit and picked apart but it's also exciting because after such a long wait we're finally getting started.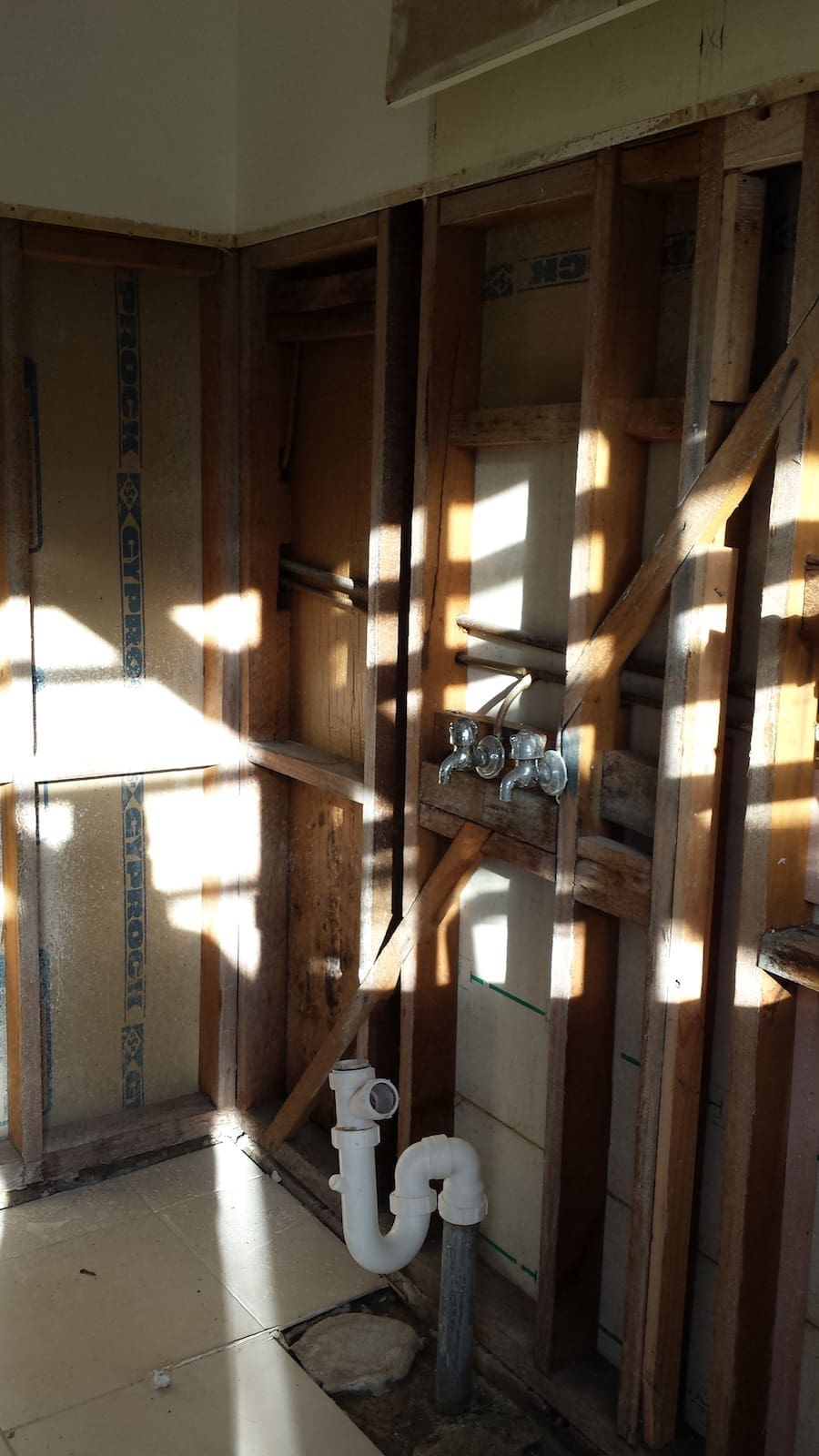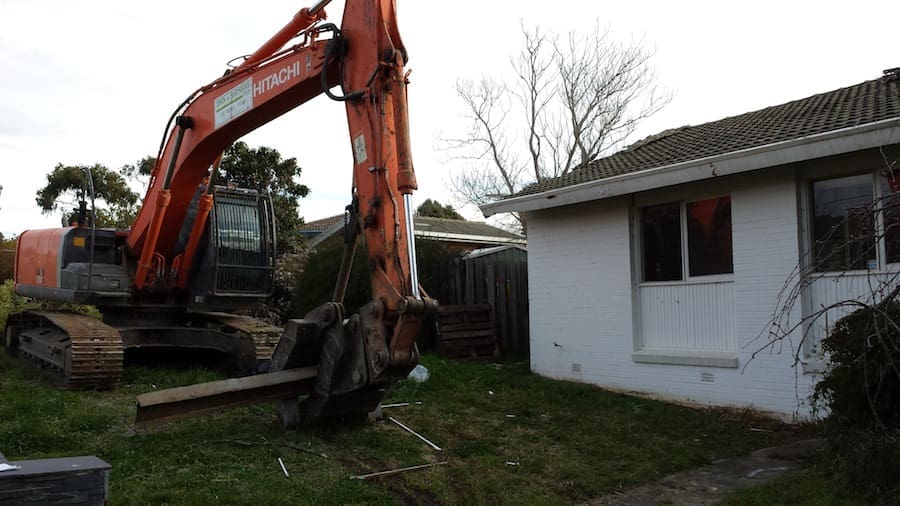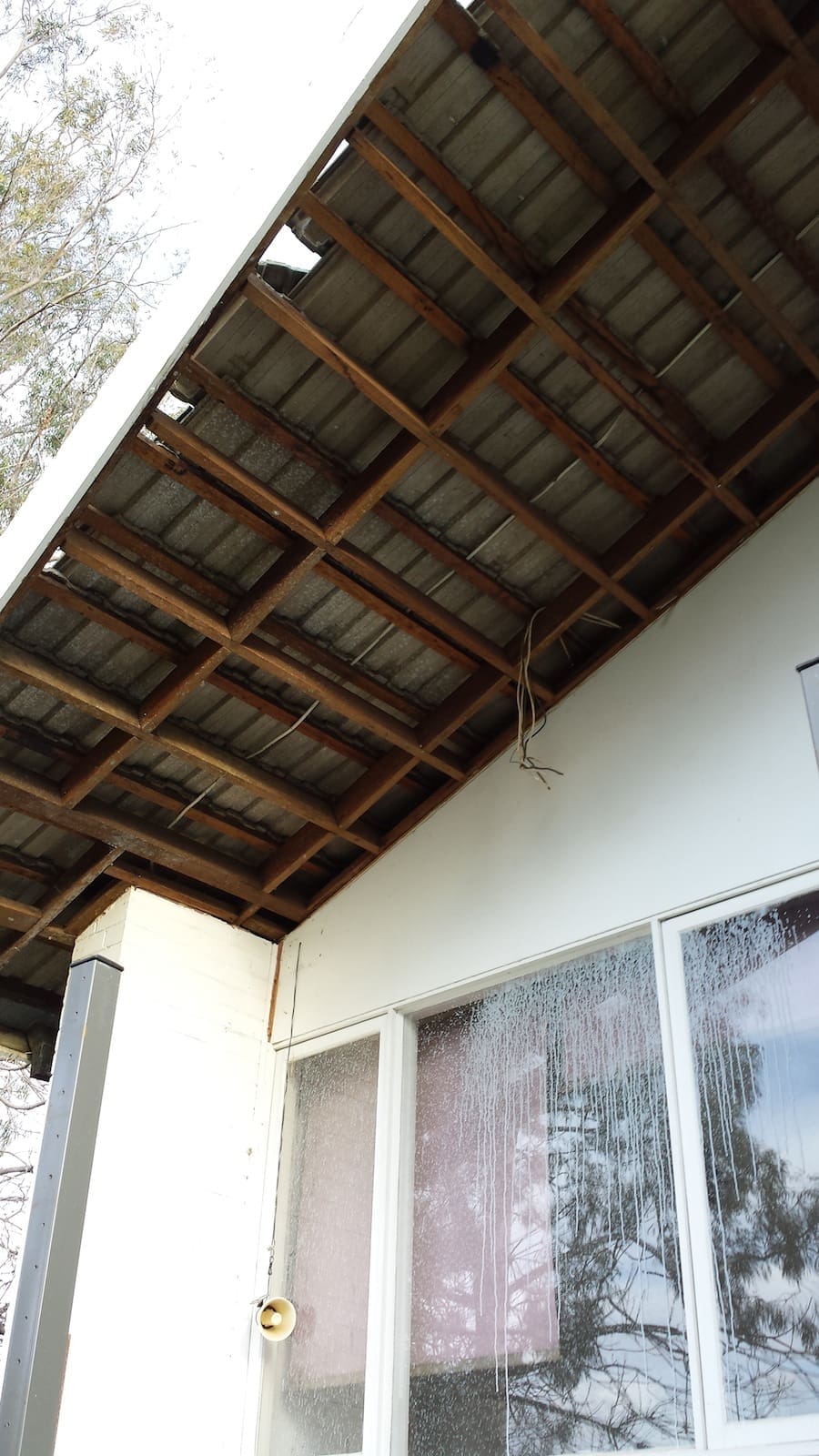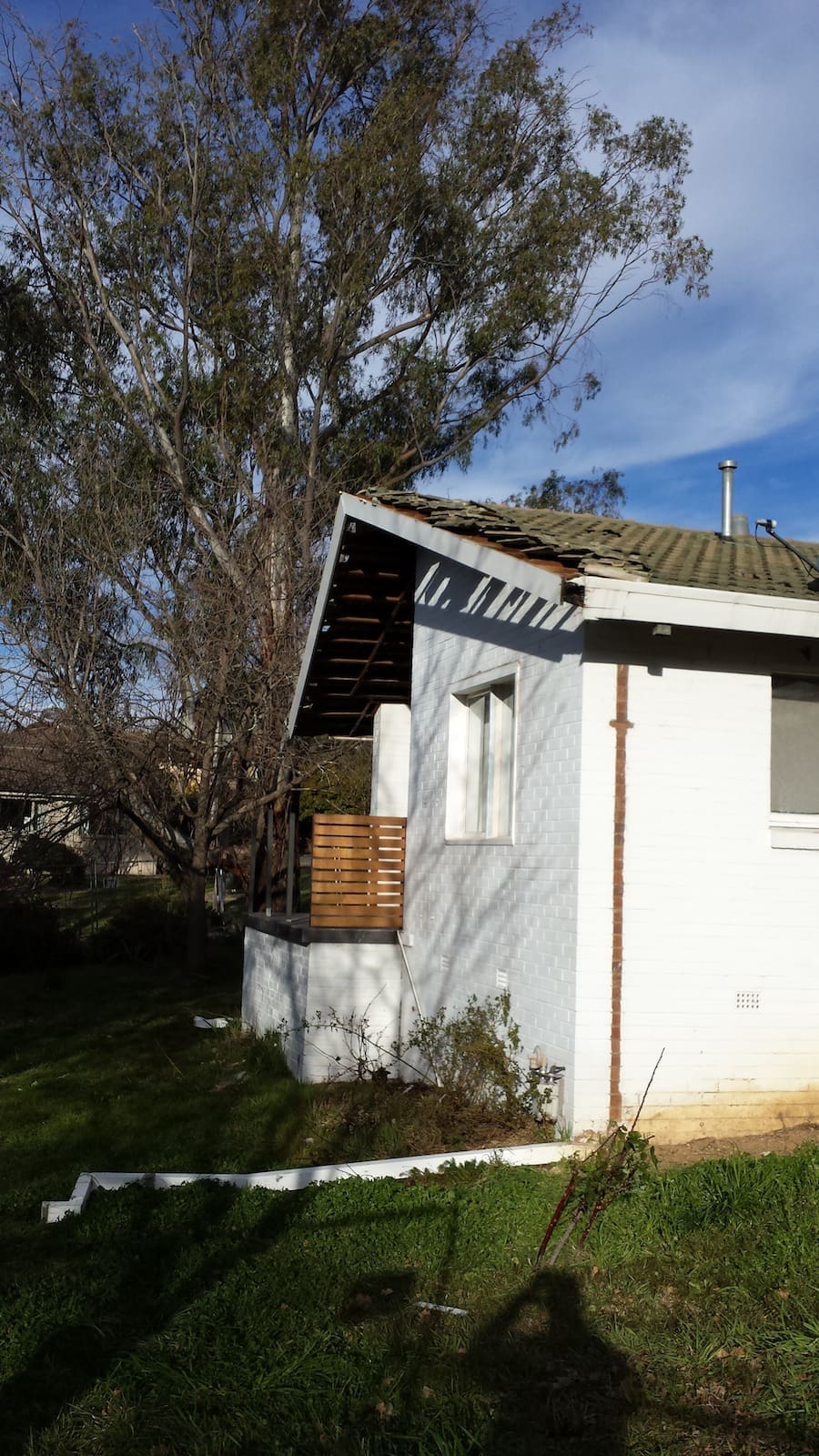 Stay tuned for the demolition update next week, including a video of it being knocked over.
Then I'm excited to share our floor plans with you… Spoiler alert: we're building two properties — a house for us to live in and a smaller granny flat that we can rent out (and help pay for this project!). I was nervous about building a granny flat and having other people living above or below us but our architect came up with a great solution that I can't wait to share with you!
If you have any questions about what we did pre-demolition that I didn't cover, post it in the comments section below and I'll answer it asap.