When it comes to decorating your child's bedroom, you want it to be fun right?! Their space should be full of colour, joy and excitement, which is exactly what you'll get from today's artist Dreams and Clouds. Think botanicals, Australian wildlife and unicorns… these playful designs are sure to make you smile.
We chat with Sanja Rescek Ramijak, the illustrator and artist behind this sweet small business.
Related article: 6 tips to create a stylish and functional kids bedroom
Related article: Cheery and playful designs from Soleil Studios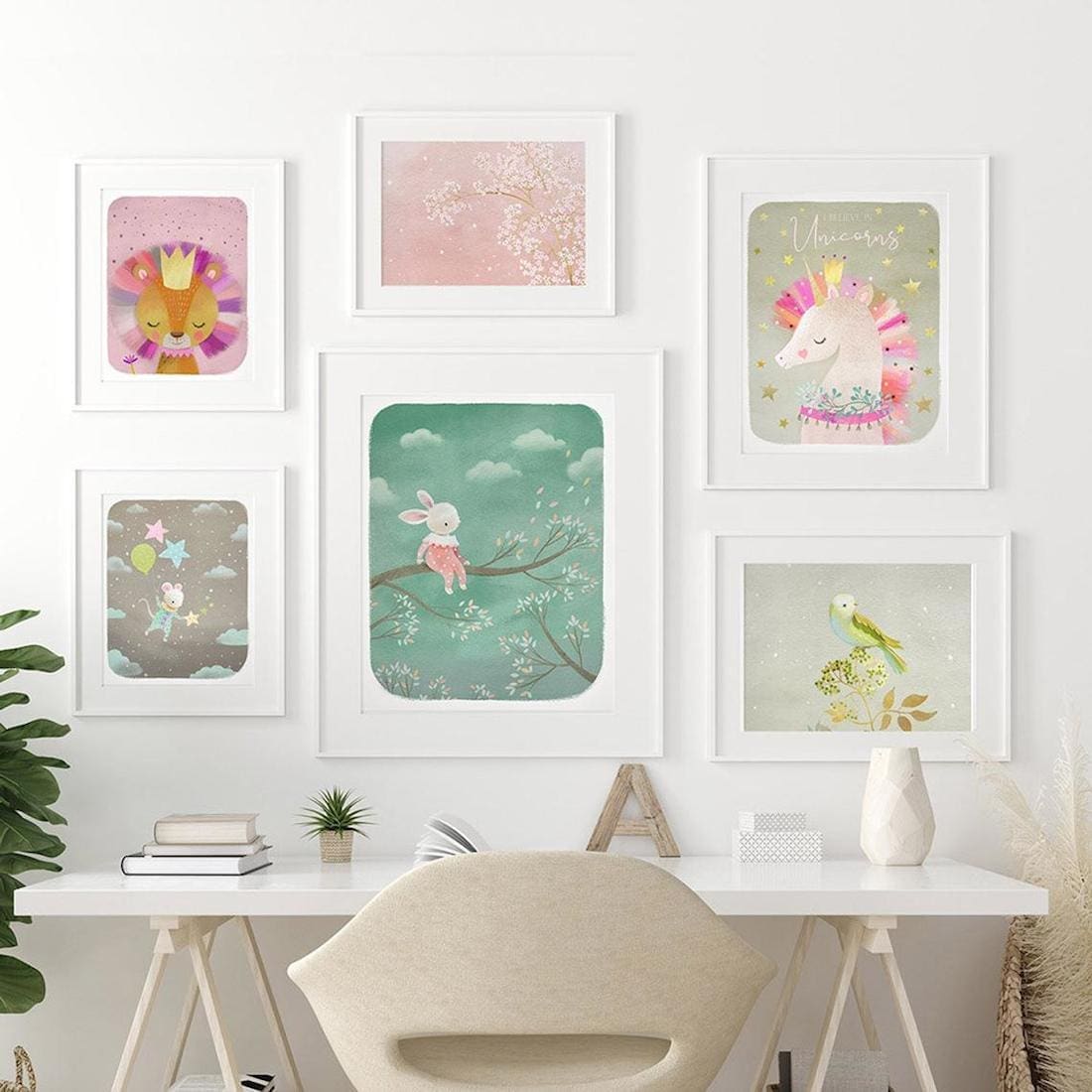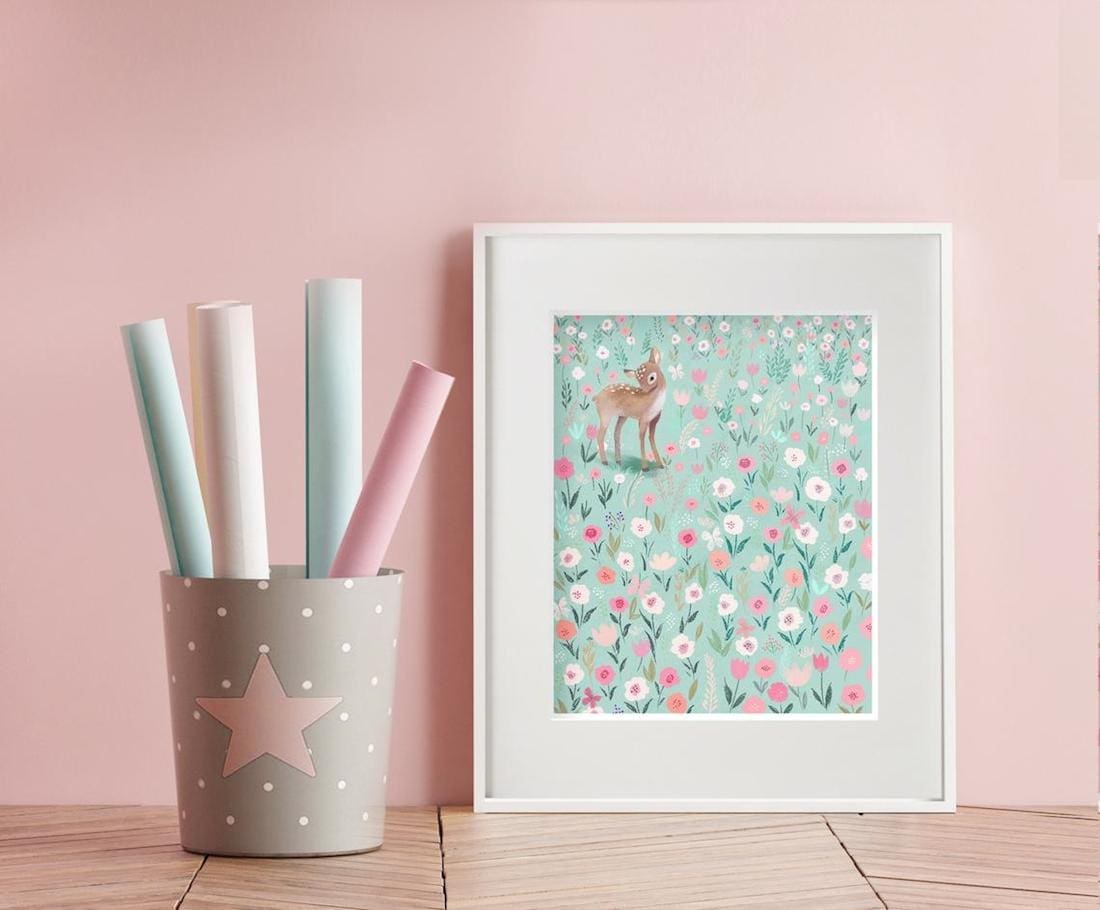 Destined for a career in the art world, Sanja has always been a creative soul.
"I am a professional illustrator with over 20 years of experience in illustration and graphic design. Having a career in the art world was always meant to be," smiles Sanja.
"I never actually considered doing anything else! It was such a natural progression for me — it started way back when I was in kindergarten! I was asked to draw a poster with a spring theme and I ended up drifting away into my own imaginary world…
"My love of art took me to study at the Academy of Fine Arts in Zagreb, Croatia, where I studied graphic design, painting and illustrating."
Shop the Dreams and Clouds collection
Dreams and Clouds began when Sanja was looking for art and decor for her own childrens' nurseries.
"I live in Croatia with my 2 children and husband. Dreams and Clouds started when I was looking for that perfect piece of art. I couldn't find exactly what I was looking for so I decided to make it myself!
"By combining my knowledge from graphic design along with my illustration experience, it led to my simplified designs that can work as standalone posters or artworks.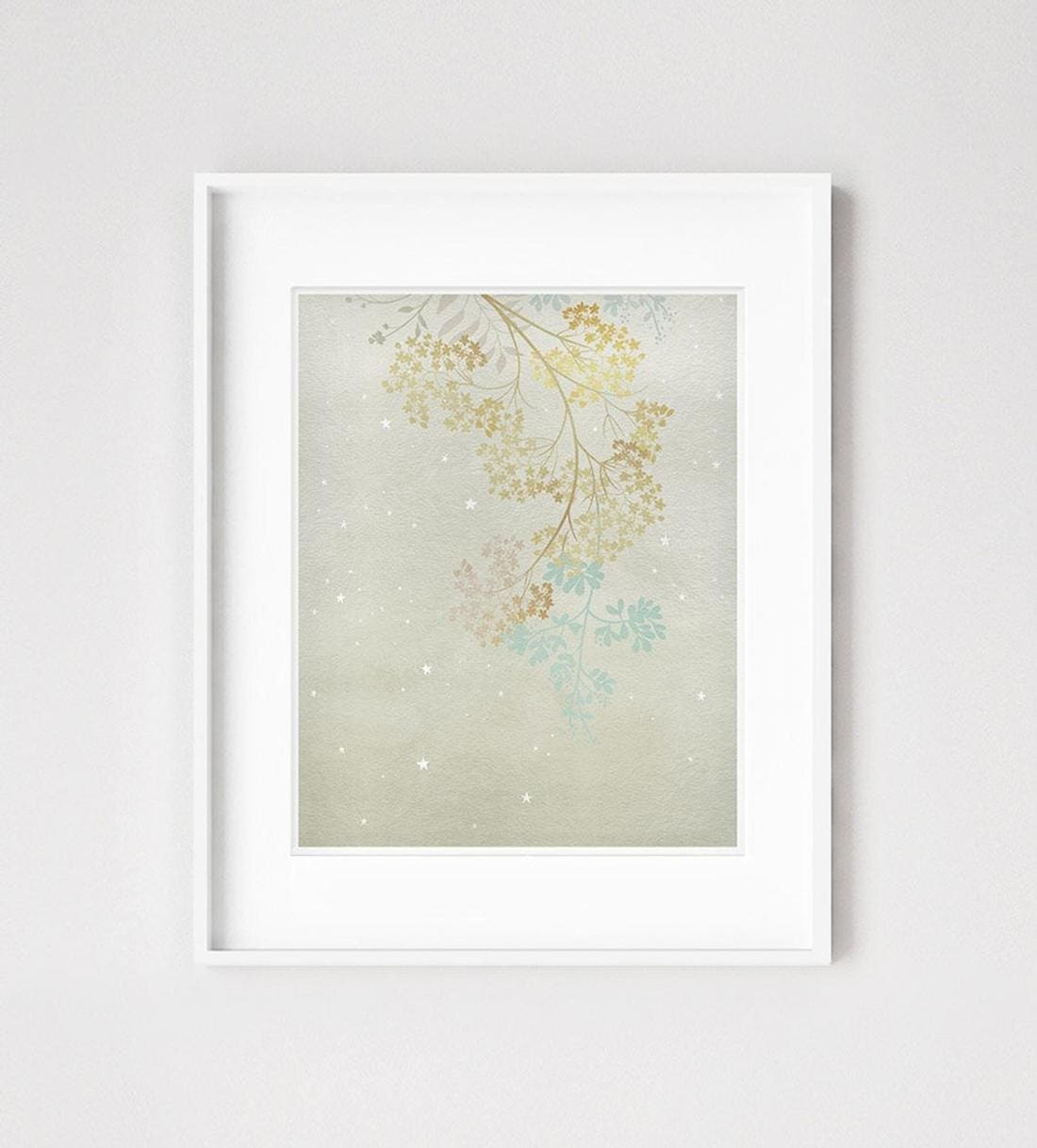 Inspired by botanicals and nature, Sanja's art aims to spark joy and bring a little of the outside world, in.
"I think nowadays when we find ourselves inside more during these challenging times, the way we decorate our homes has become more important than ever.
"Our homes have become indoor / outdoor spaces so I suppose this is one of the reasons my art is so inspired by nature. By having a special piece of art on our walls that brings a smile to your face or gives you that good vibe feeling… it's a way to create a real sanctuary in our home.
"I just like the idea of having botanical elements in the home, whether that's a real plant, a sculpture or an artwork with natural elements in it."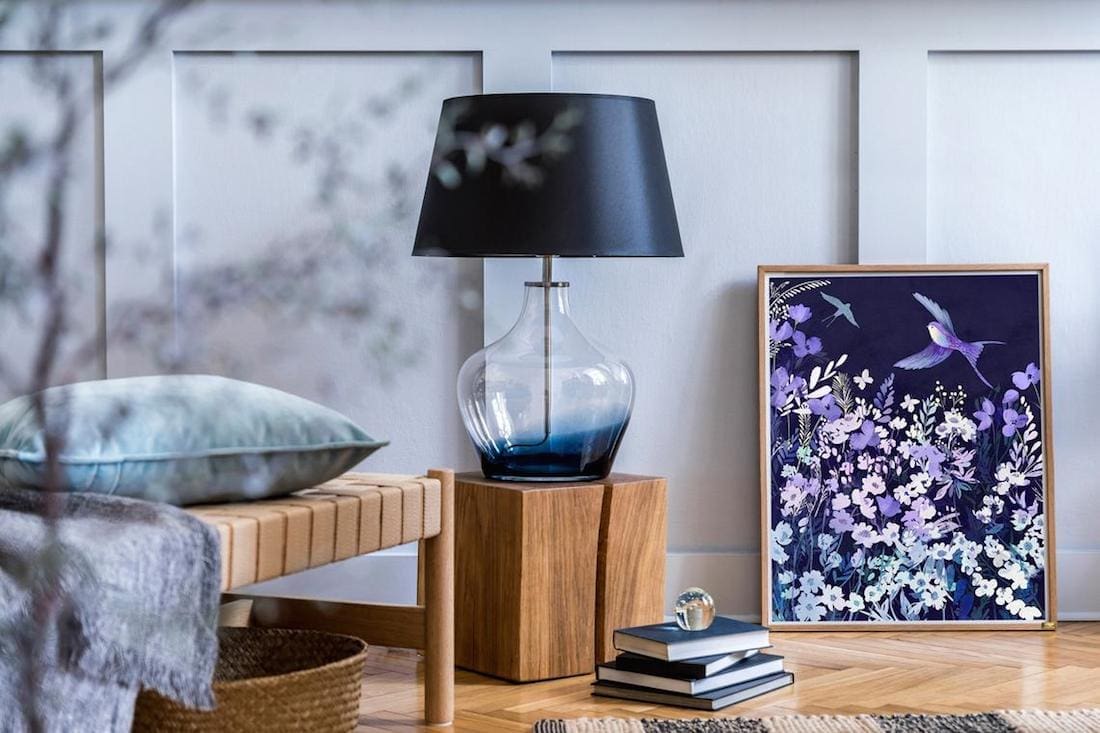 A self-confessed botanical nerd, Sanja takes the time to research and study the subjects of her works before putting (digital) pen to paper.
"I am fortunate enough to enjoy working digitally because it gives me so much freedom to experiment. I love the versatility of digital illustration. It's actually a great help when you need to adjust the colours or elements.
"I can spend hours researching different plants — especially 17th and 18th century herbariums! I also love looking at animals and taking photos to help inspire my future artworks.
"The research is actually one of my favourite parts of my creative process. I often get inspired by a single shape or colour.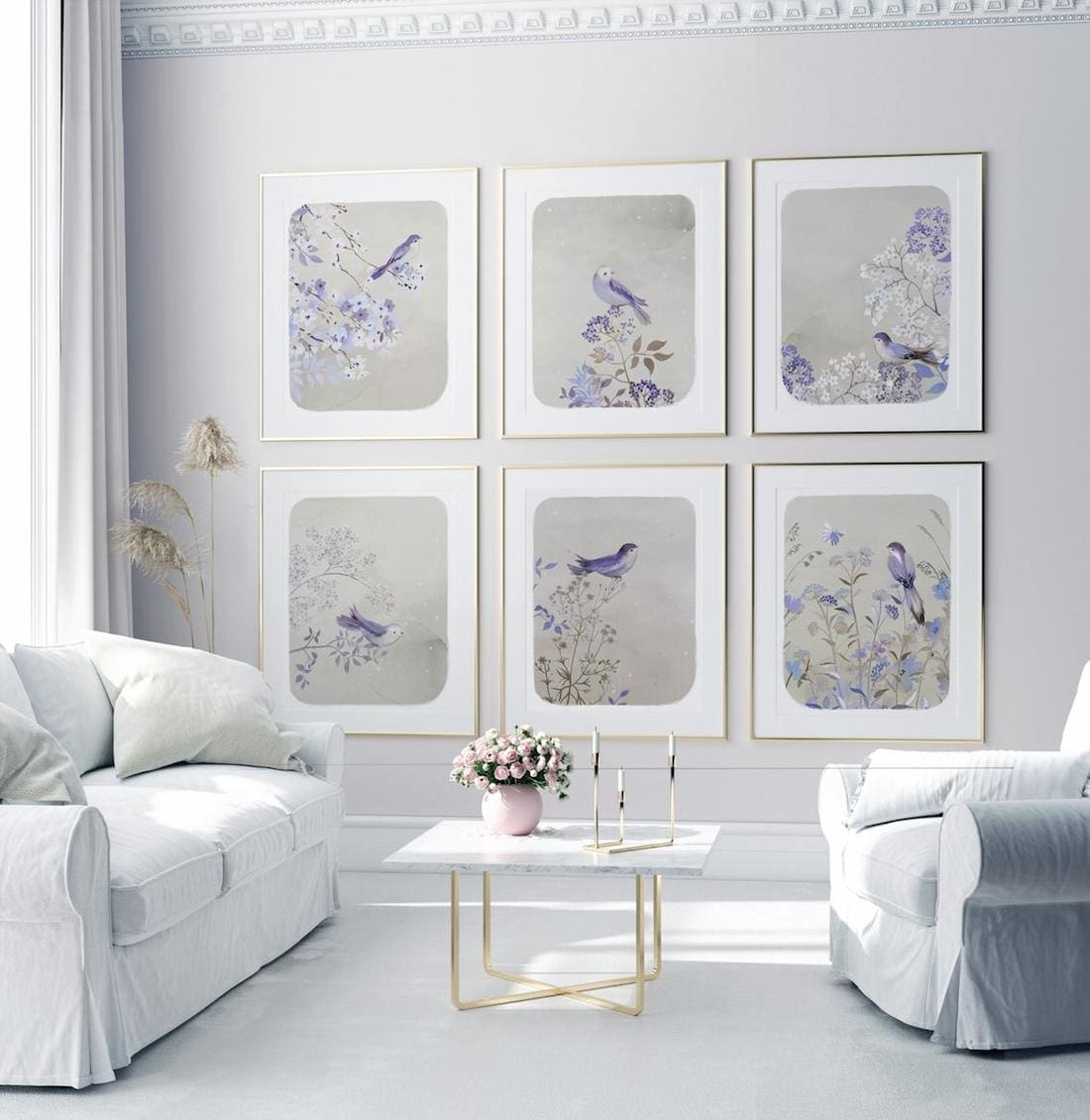 "I'm totally fascinated by birds, too. They have the most beautiful shapes and colours. Birds tend to give that special, delicate feel to the art I create.
"For my nursery artworks, I find inspiration in my love for children's illustration. I always enjoy creating sweet little characters and adding new designs is always fun!
"Sometimes I have to pinch myself to realise this is my actual job! I feel like I am doing the most wonderful hobby in the world," smiles Sanja.
Thank you so much to Sanja for sharing her inspiration and creative process with us. To browse her full collection of sweet and whimsical designs, be sure to check out the Dreams and Clouds store on Etsy.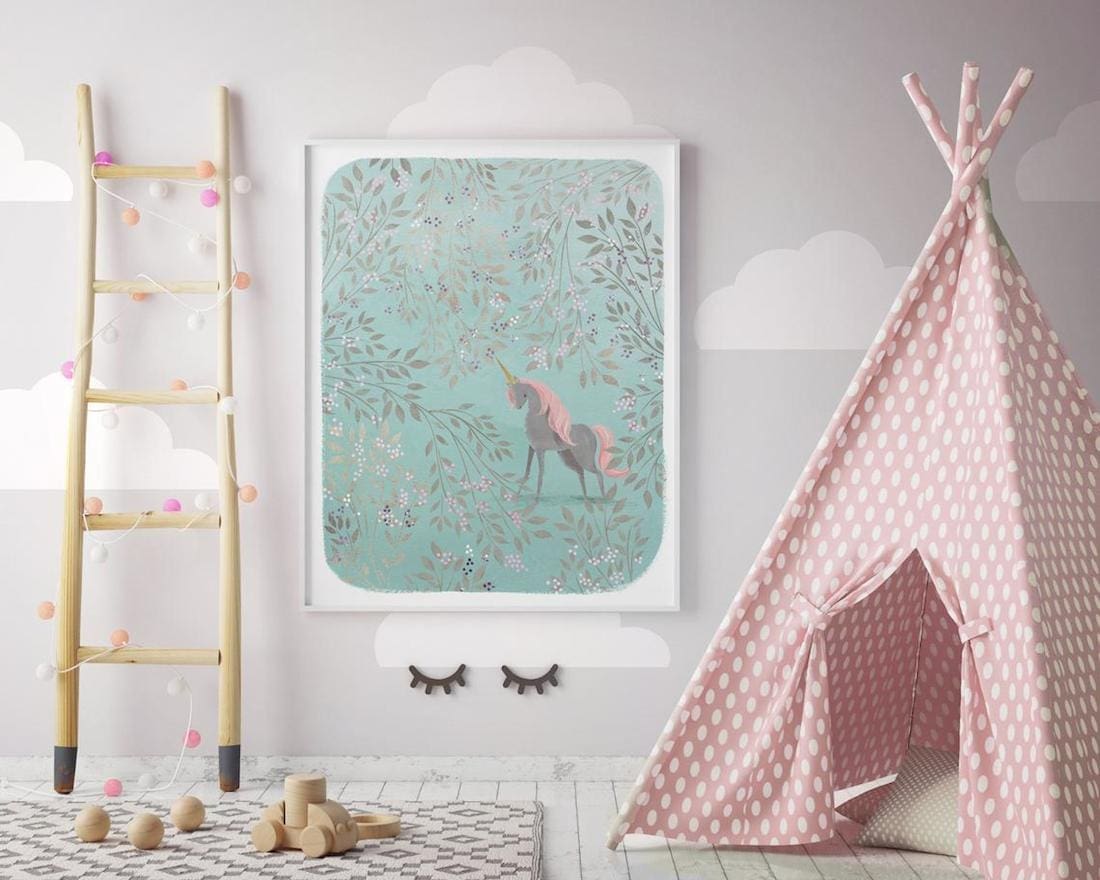 Shop the Dreams and Clouds collection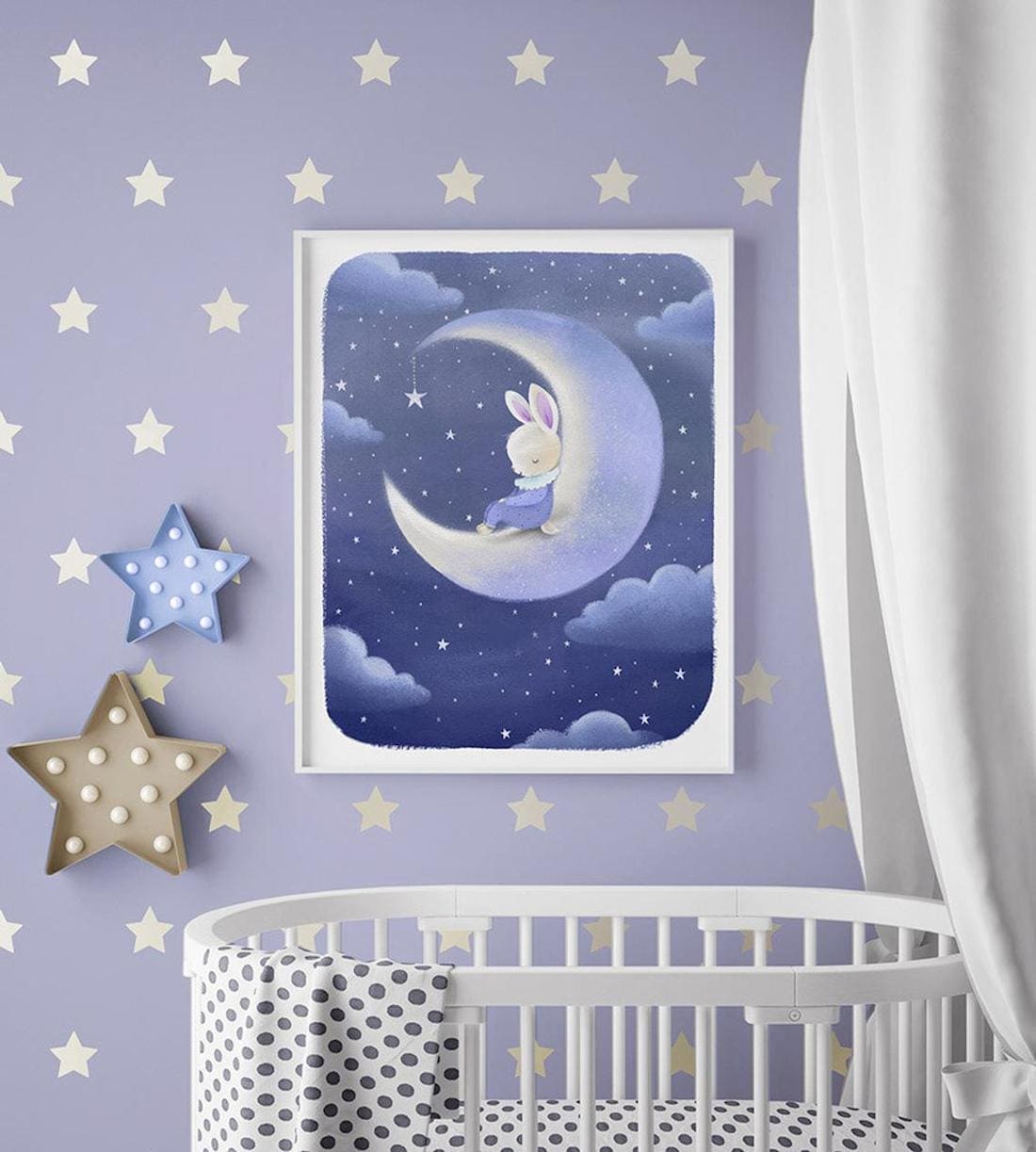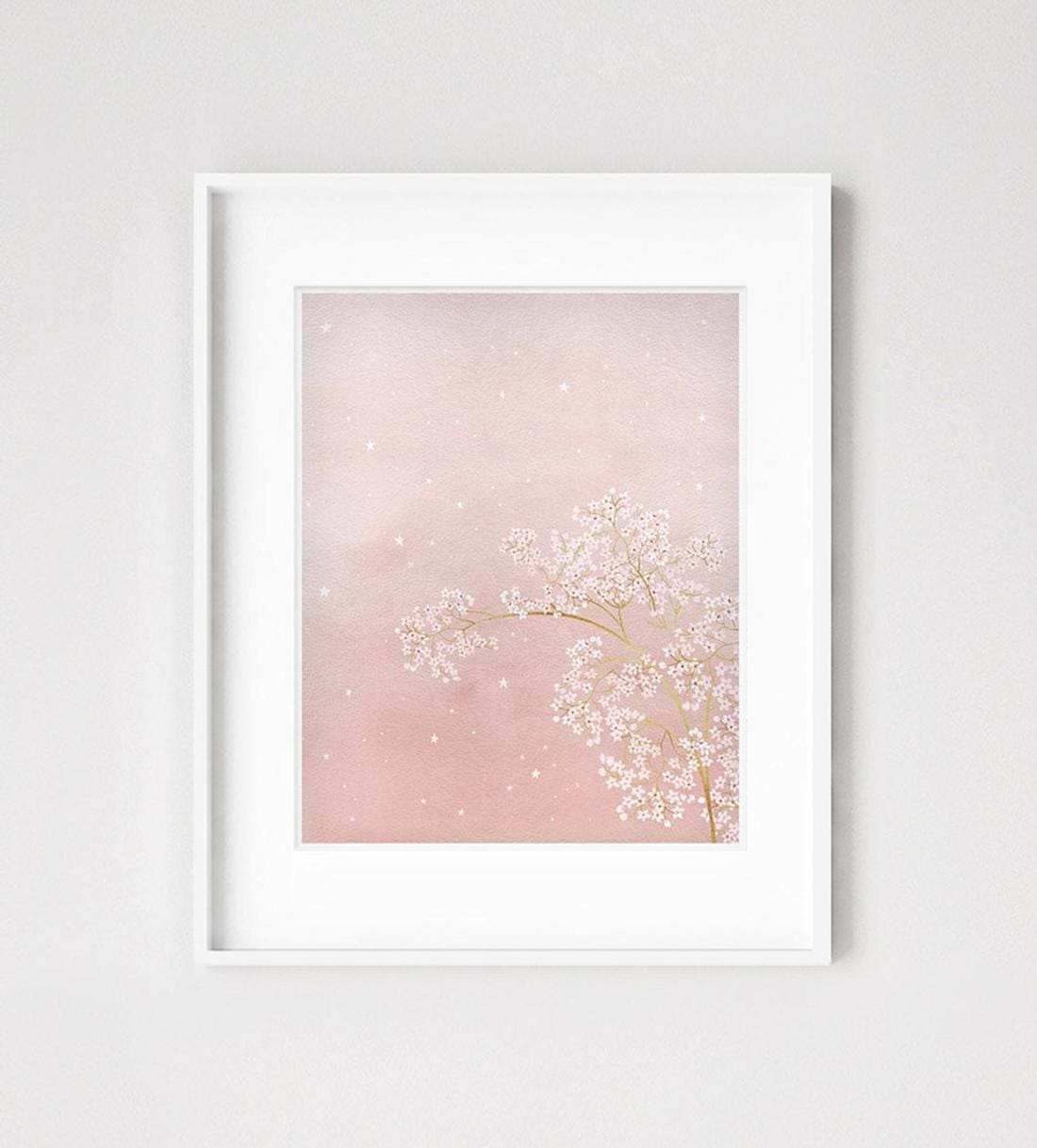 Disclaimer: This post contains some affiliate links. This means that when you click on a link and purchase something from that site, we may make a small commission at no extra cost to you.