If you love the look of this formal dining room as much as the thousands of people on our Pinterest account who have already saved it, we've searched high and low for the closest products to match so you can shop the look.
Adding accents of black to any room is an immediate way to add drama and a sense of design sophistication — the perfect recipe for a formal dining room with a touch of wanderlust!
Related article: Dining room inspiration: 10 totally different (but gorgeous) dining room styles
Related article: How to style your dining table (when it's not being eaten at!)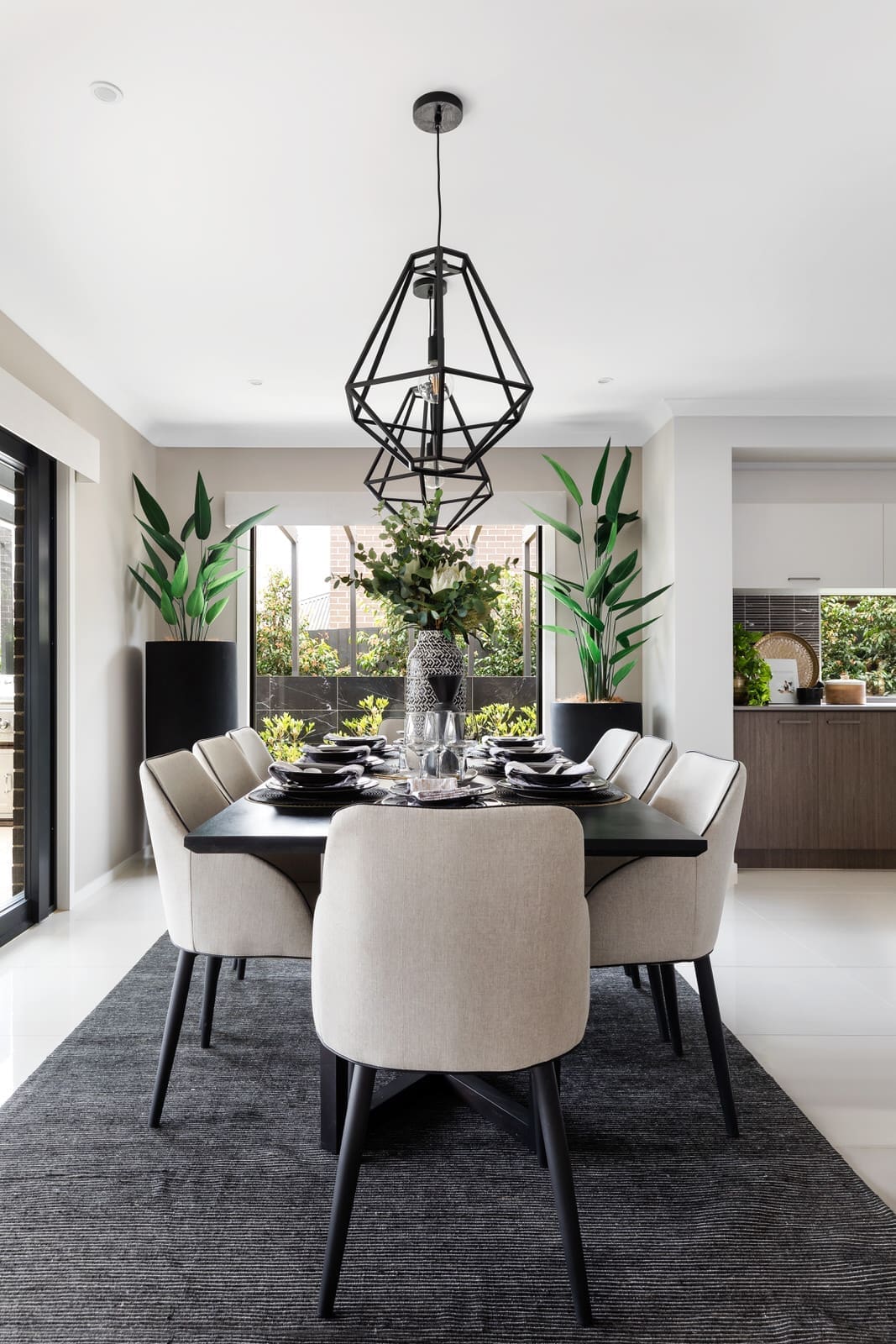 Shop the look
Charcoal wool rug
Anchor the dining space with a large charcoal rug. Wool is hard wearing and more naturally resistant to spillages than other materials.
For more tips on how to select the right rug, check out our rug guide here.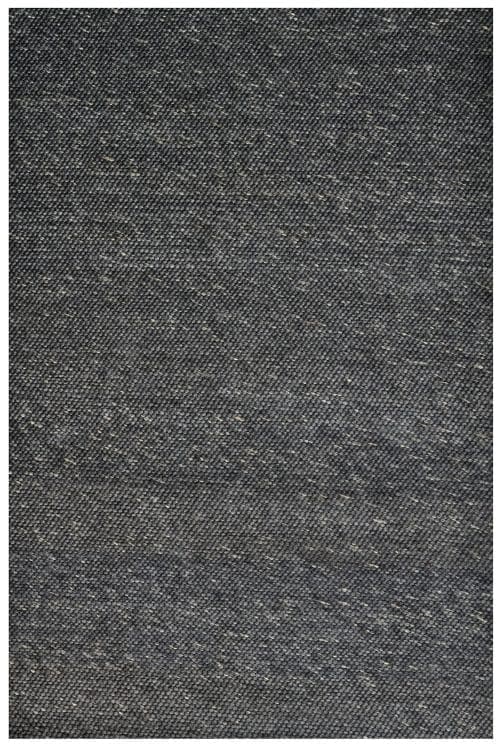 Black pendant light
Lighting is one of the most overlooked aspects of design yet can completely transform the feel of a space. Cast delicate shadows over your formal dining area with this statement pendant light.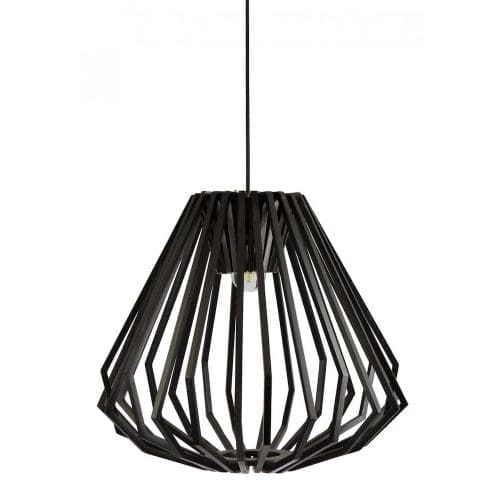 Fabric dining chairs
The most asked about product from this formal dining room are the chairs! These are the two closest matches we could find, depending if you love the soft colour, or seam detail and relaxed lean-back design most.
For more tips on choosing the perfect chair for your dining room, check out this helpful article.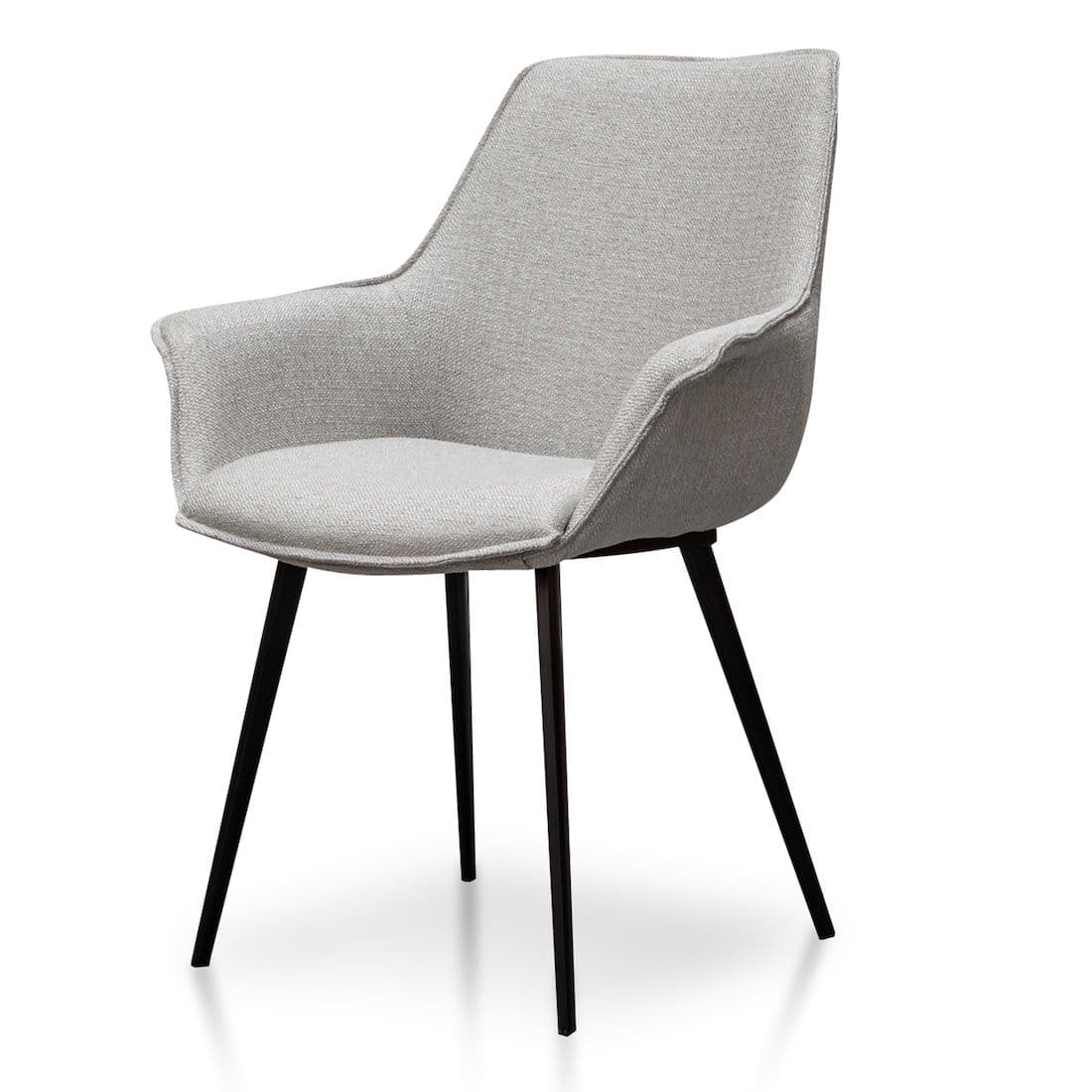 Tall egg planter pot
These tall black egg planters make a real statement in this dining space. They're a wow piece yet still work cohesively with the rest of the room, picking up on the black accents.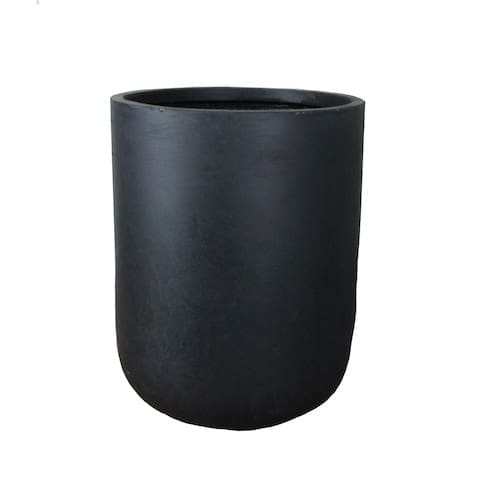 Dining table
This black solid ash wood dining table has a subtle grain running through it giving it a beautiful, warm texture. While it's slightly Scandi in design, it's a classic shape which means it will work with any style of dining chairs. Plus, it's called the 'Gina' so what's not to love 😉 ?!
Black and white vase
As the centrepiece on the dining table, this tall black and white vase channels the wanderlust vibes with its tribal-mosaic design. It proves that mixing styles is possible!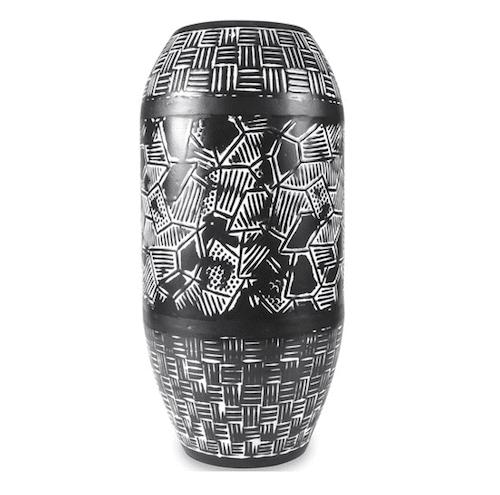 Hammered brass tray
A tray is one of our must-have decor items for the home. Stylish and versatile, trays work as a stand alone piece or to layer an arrangement on top. Plus, we love adding metallic accents for a hint of bling!
Artificial plants
Artificial plants — we mean good artificial plants — can be hard to find. They're the perfect way to add a pop of greenery to a space, especially if plant care isn't your strong point. These bird of paradise plants add height to the room and really lift the black and neutral colour palette.
To discover more of the best places to shop for 'real-looking' artificial plants, take a look at this article.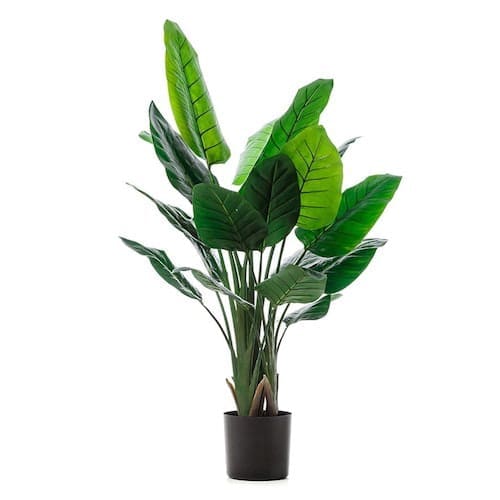 Natural napkins
Formal dining spaces are all about elegance and sophistication, and that's often seen in the smallest details. These raw, linen-look fabric napkins are utterly divine.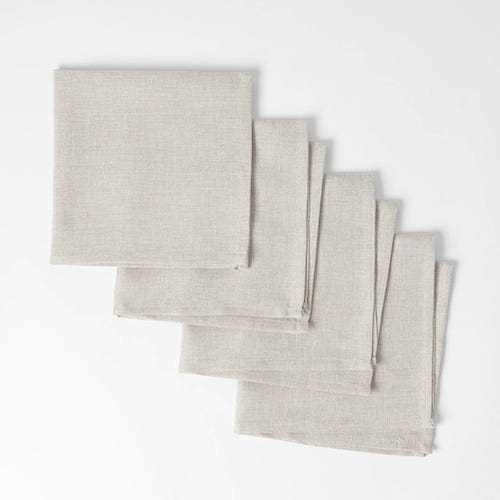 Black dinner plate
A black dinner set is twist on a classic. It adds a touch of sophistication to your meal times, and is oh-so-elegant for a dinner party. We love the subtle speckled feature in this set from AMARA.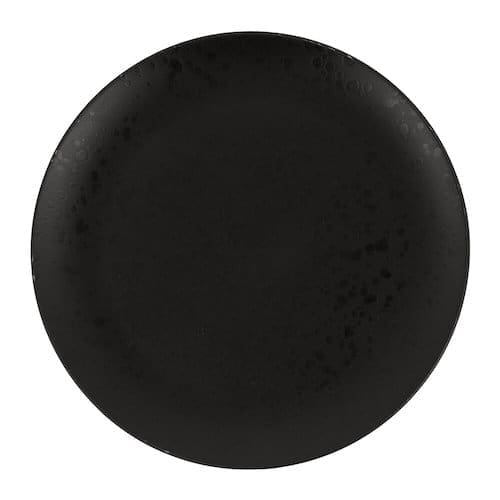 Cutlery set
A soft gold cutlery set is a little bit extra, but we're here for it. The combination of black and gold screams elegance and creates that all-round formal feel.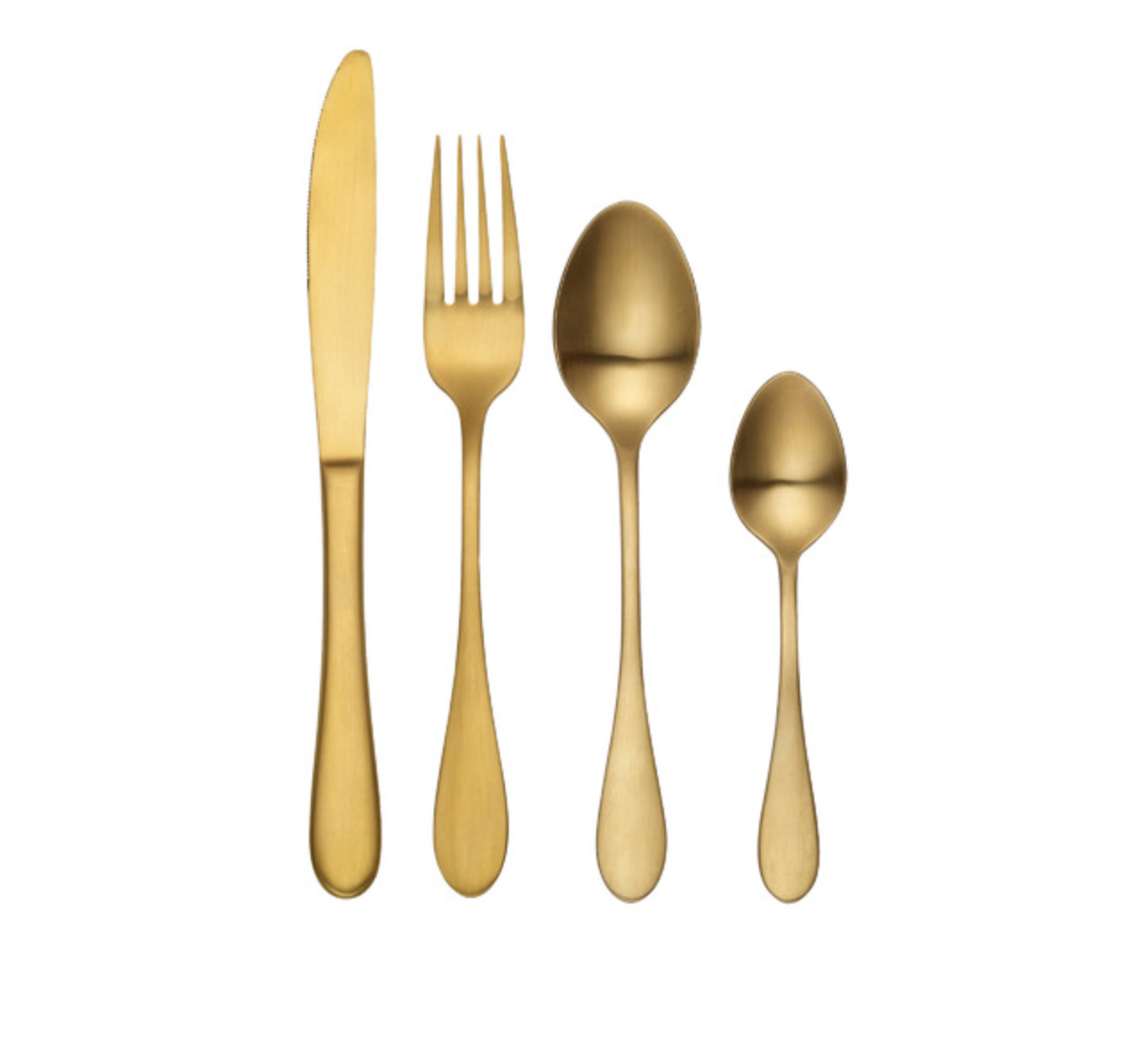 Glass tumbler
Swap your plain glasses for these smokey tumblers and your dining setting will immediately feel next level luxe. They're sophisticated but with a bit of a twist.
Oval mirror
To add brightness to your dining room, consider using a mirror. A strategically placed mirror will bounce light and create the illusion of a larger space. Curves are having a real moment right now, and we love this oval-shaped mirror.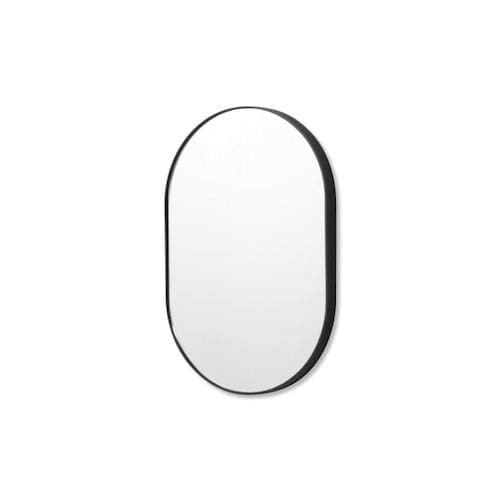 Jute placemat
The addition of these round jute placemats stops this table setting feeling too black on black. The natural material also adds texture and softens the space.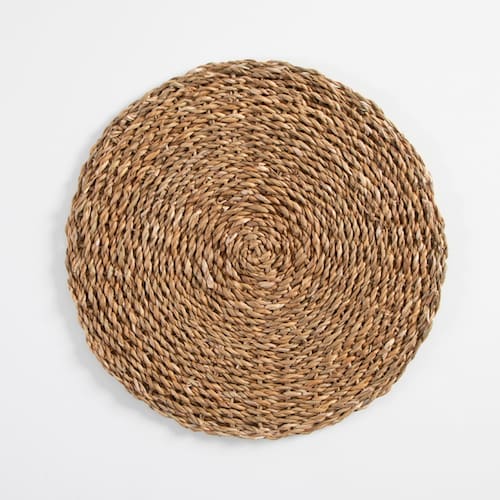 Black candle
It almost wouldn't be allowed to be a formal dining room without a candle, now would it?! This mandarin, mint and basil scented candle in its gorgeous black vessel fits the table aesthetics to a T.
Coasters
Protect your table and bring in another element of texture with these luxe marble and black nickel coasters. They're almost a decor piece in their own right!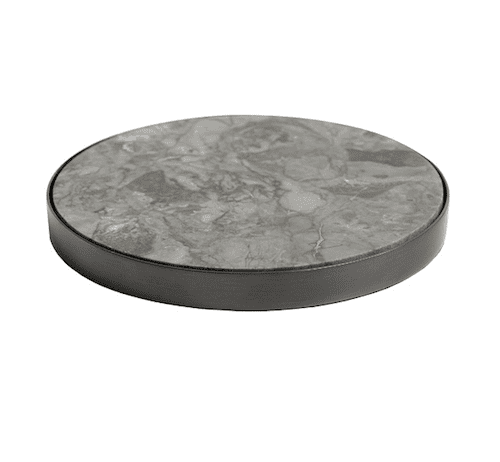 Do you love this formal dining room with a touch of wanderlust as much as the rest of us? We hope we've inspired you to do a bit of shopping and treat yourself to a few new beautiful pieces. Do you have any pinspiration pics you'd like us to shop the look for? Drop us an email or tell us in the comment section below!
Disclaimer: This post contains affiliate links. This means that when you click on a link and purchase something from that site, we may make a small commission at no extra cost to you.