With more than 110 renovations under her belt, Rapid Reno Expert Naomi Findlay learnt long ago that the trick to a successful renovation is getting the 'business end' of your reno right.
Keeping track of your of your budget, trades and timeline is key —yet there are few tools out there to help.
This led Naomi to create Rapid Reno Mate app, a groundbreaking free app designed to make home renovating a breeze.
"It gives renovators everything they need in their hand from start to finish to keep them on time, on budget with quality products and quality suppliers," says Naomi.
"I wanted to create a simple solution to help renovators at any stage of their journey."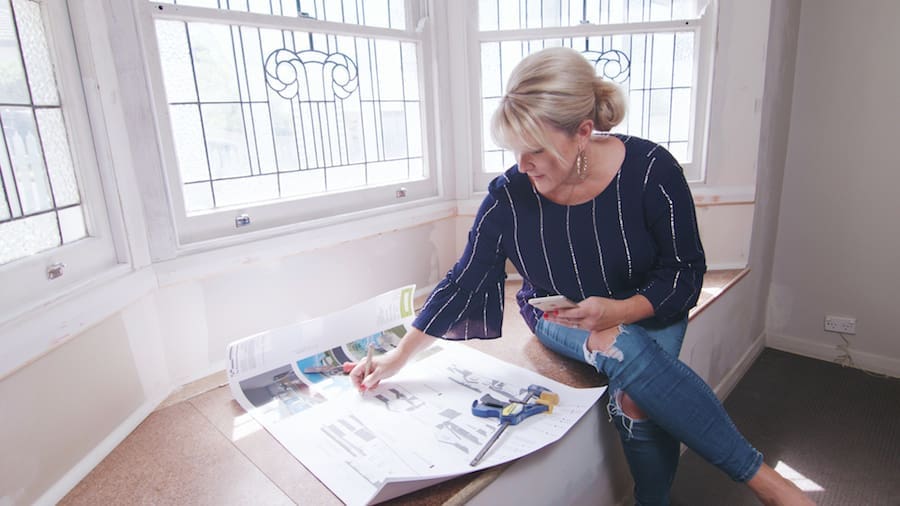 "I have been teaching people all around the country, but as much as I'd love to, it's impossible for me to reach every single renovator. I was really passionate about being able to access and help renovators, no matter where they are, which is why we built the app. This way, they have my expertise in the palm of their hands."
The app is loaded with features, from practical budget tracking through to style inspiration and even a quiz to help you identify your style.
"You can plan your projects, develop and track your budget, manage your trades and work site, select your products and find the nearest supplier," she says.
"Plus, it gives you access to exclusive member offers as well as plenty of inspiration for your project and DIY tips."
The app is also designed to prevent common renovating pitfalls such as finding products at the right price, getting a complete cost for your project and deciding on a style concept for your renovation.
"These are some of the main challenges that home renovators face and we're thrilled to have found a solution."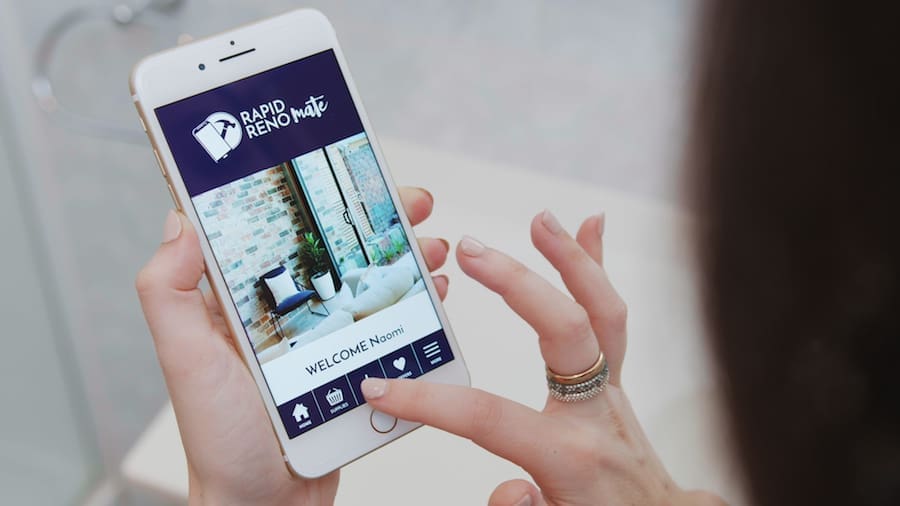 "Often renovators see a product they like, but it's a long way out of their budget. The app allows you to establish your price point for your project and then shows you products that are within your budget."
"It also allows you to know how much the whole renovation is going to cost. You can add in products, trades and anything else you've locked in. You can then track your budget live either numerically or graphically all the way through to completion."
For products that aren't connected to a retail supplier within the app, Naomi has also found a solution.
"I have used national averages for these products which are included in the app. This feature allows renovators to still have a complete picture of their total renovation costs. Plus, if they know an average cost, they can go to their local supplier and know if they're getting a good deal or not."
As proof of your hard work, Rapid Reno Mate allows you to take pictures of your project along the way, which you can then share with friends and family when it's complete.
"It's creating a one-stop-shop for the renovator, and I'm really hoping they experience the benefits of having their mate to renovate."
You can download Rapid Reno Mate from the App Store and Google Play here PLUS there's an epic $16,000 renovation prize pack you could win!