Well this space has been a long time coming. I can't believe we've been living in our home for 3 years and barely shown as much as one photo of our front terrace!
The reason is it never looked quite 'photo worthy' and I always meant to address the space but never found the time.
Thankfully, I was recently invited to collaborate with Early Settler on their new outdoor furniture range and it was just the push I needed to clear out and clean up this space (major thanks to my step-dad who did most of the heavy lifting while I was busy with bub).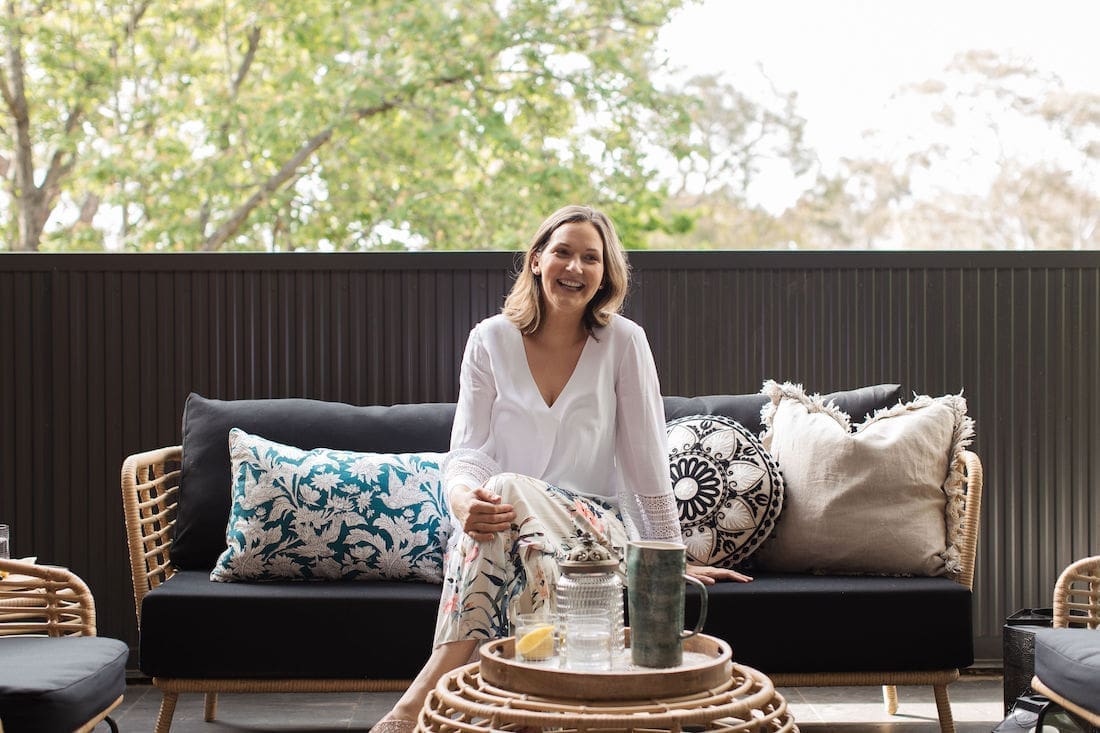 Previously, this space had an outdoor setting with white metal frames and grey upholstered cushions, which was lovely but felt a bit 'cold' for the space. As the area is encased in black metal cladding and there is no timber or other warm materials in sight to soften the look, this furniture added to the starkness.
So I picked out this beautiful rattan style outdoor setting from Early Settler, which totally changed the feel of the space. This setting is actually made out of black metal that's wrapped in a weather resistant material made to look like rattan — achieving the warmth I wanted without any of the maintenance!
To further soften the space, we created a wall of greenery by potting a variety of plants with dark glossy leaves in different sized white pots along one wall.
Because less is more and the furniture makes such a statement, I kept the rest of the styling minimal. I can't wait to start entertaining out here and finally make use of this space!
Thanks again to Early Settler for allowing me to style your beautiful furniture. Be sure to check out their website for their full range of indoor and outdoor furniture and homewares here.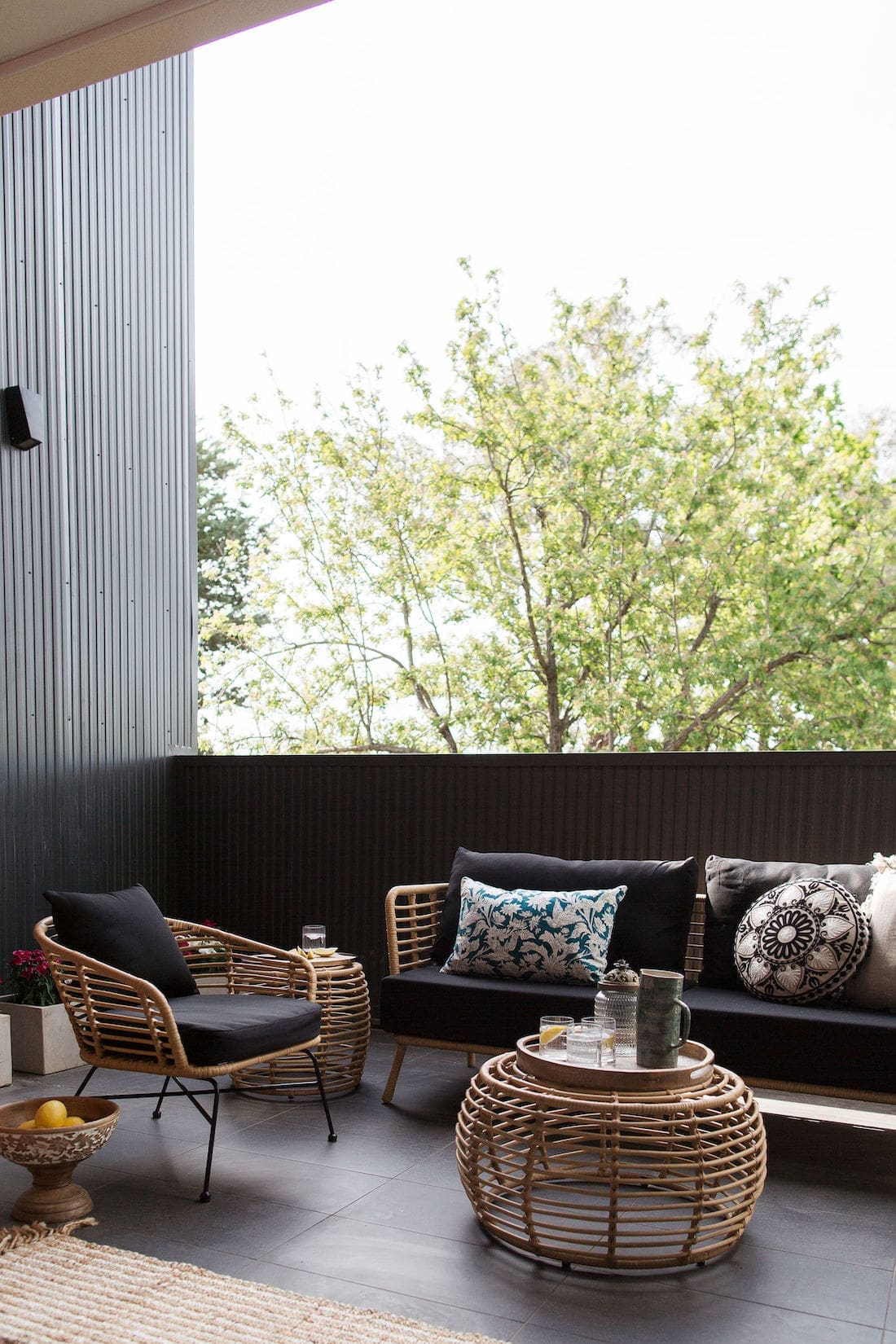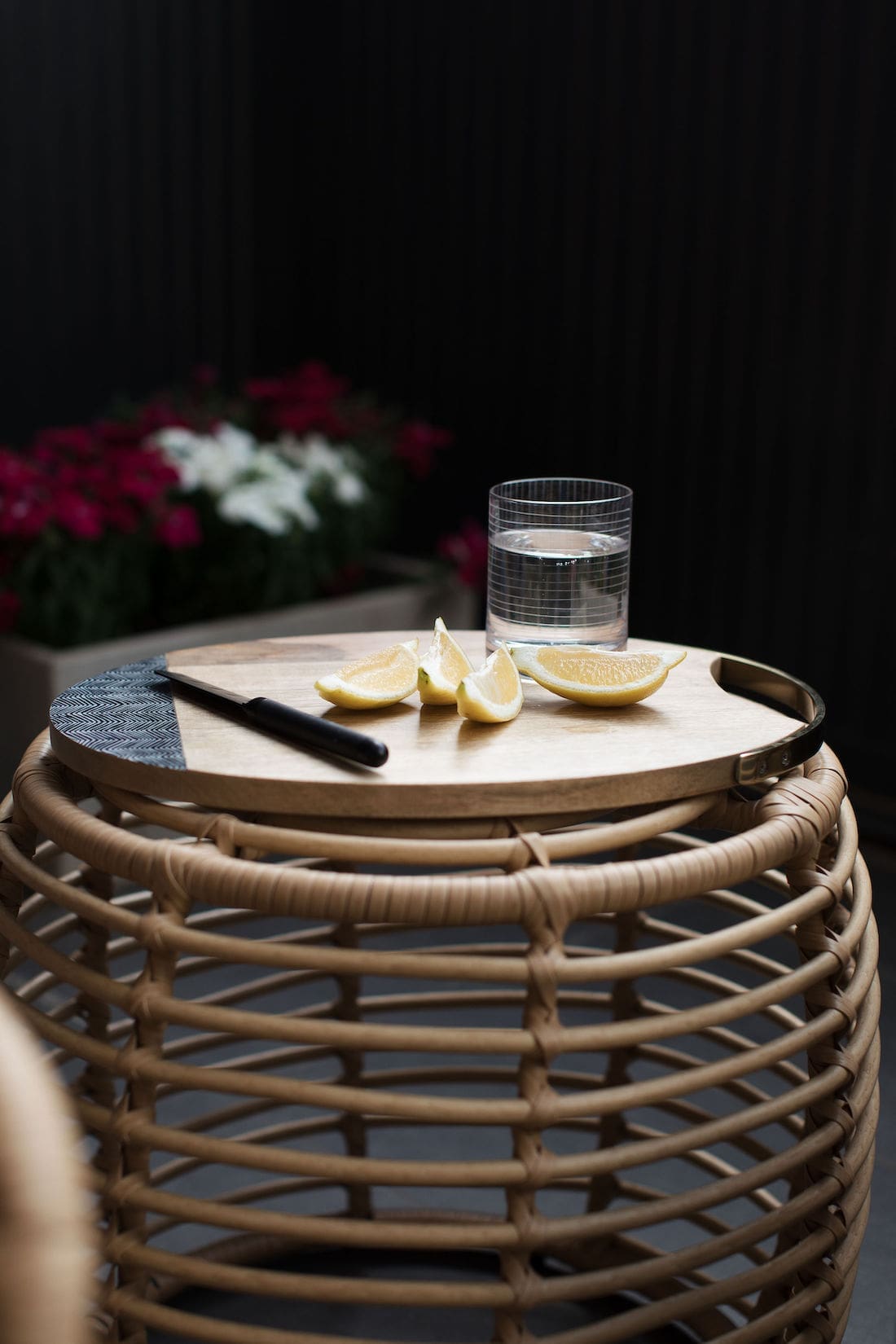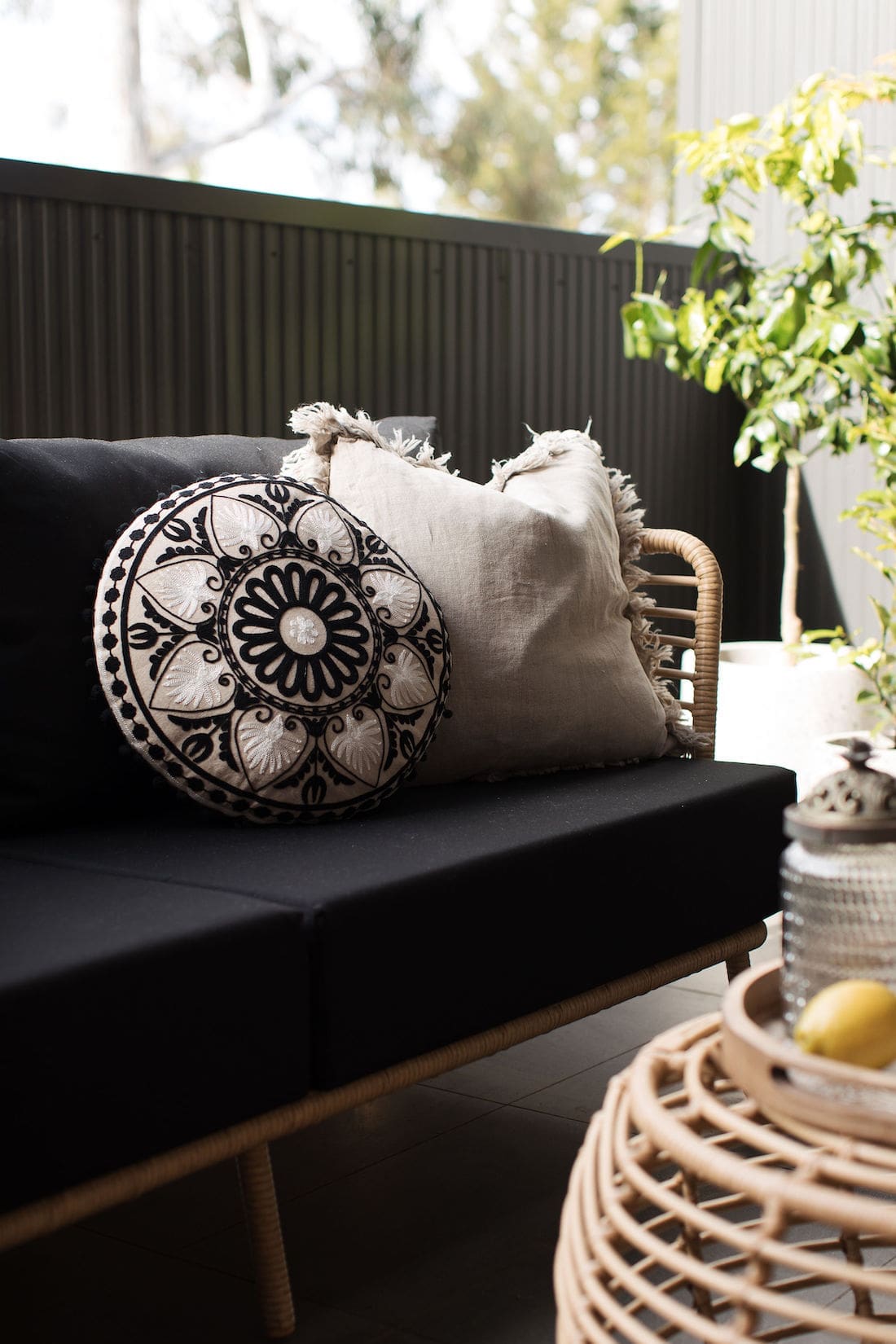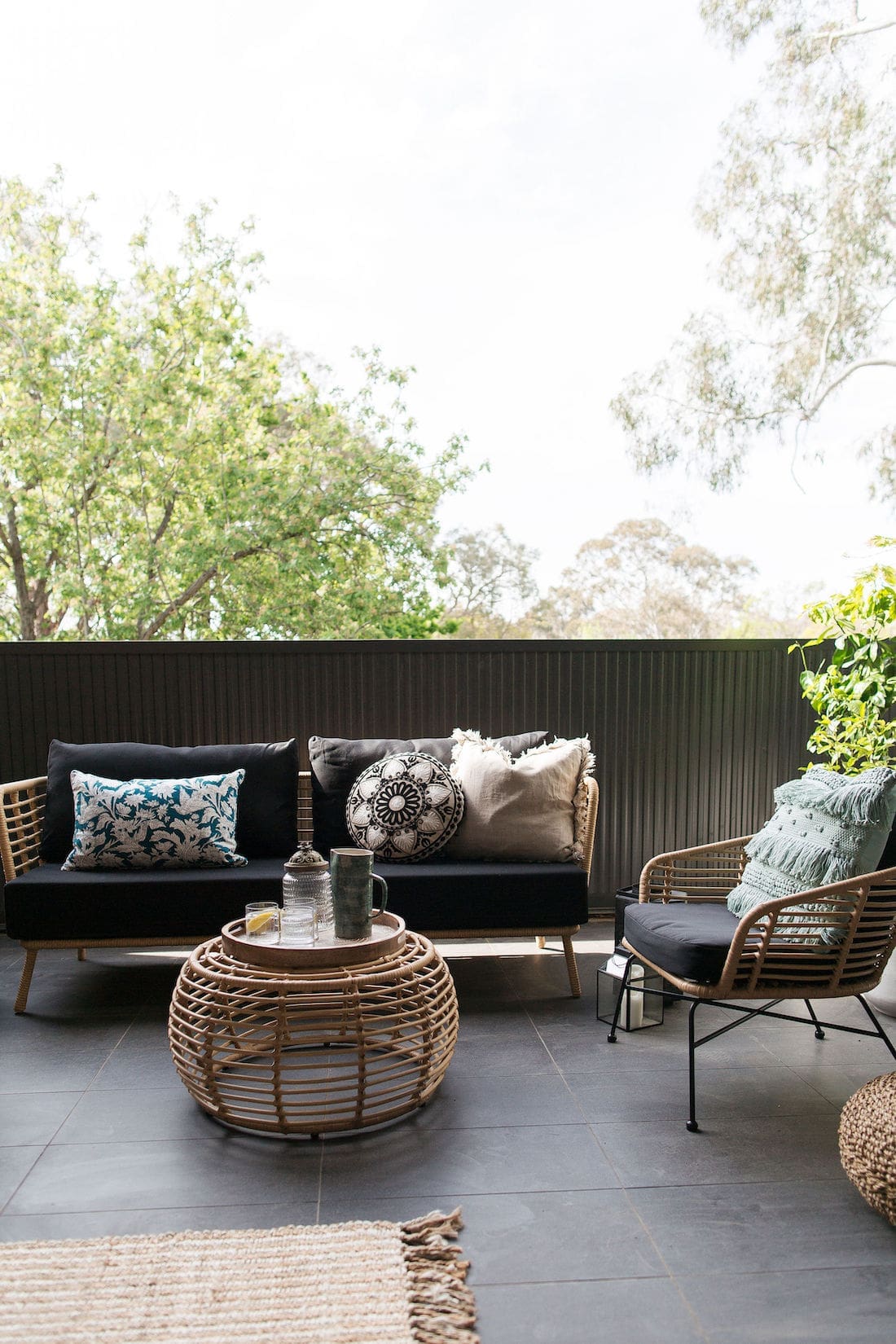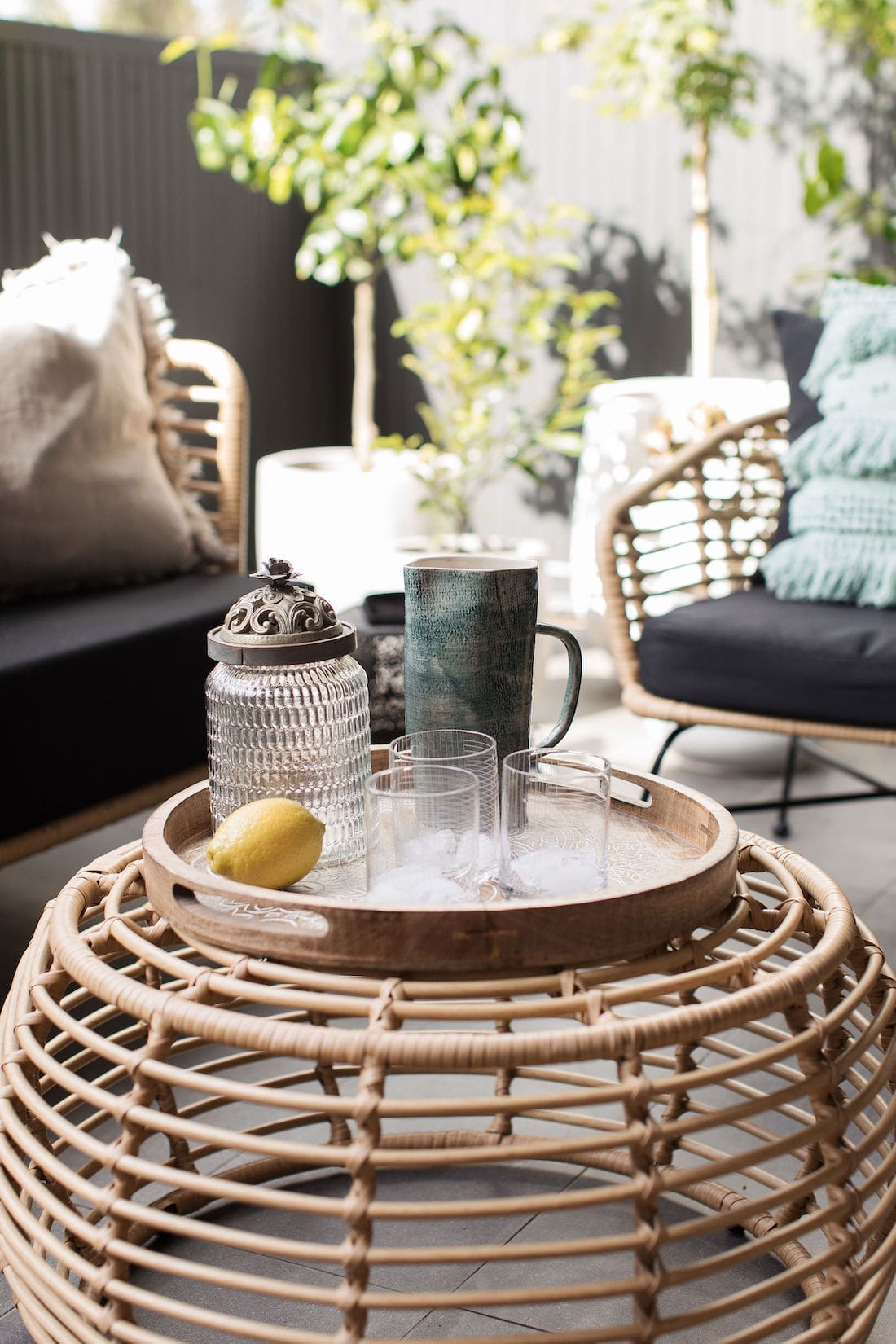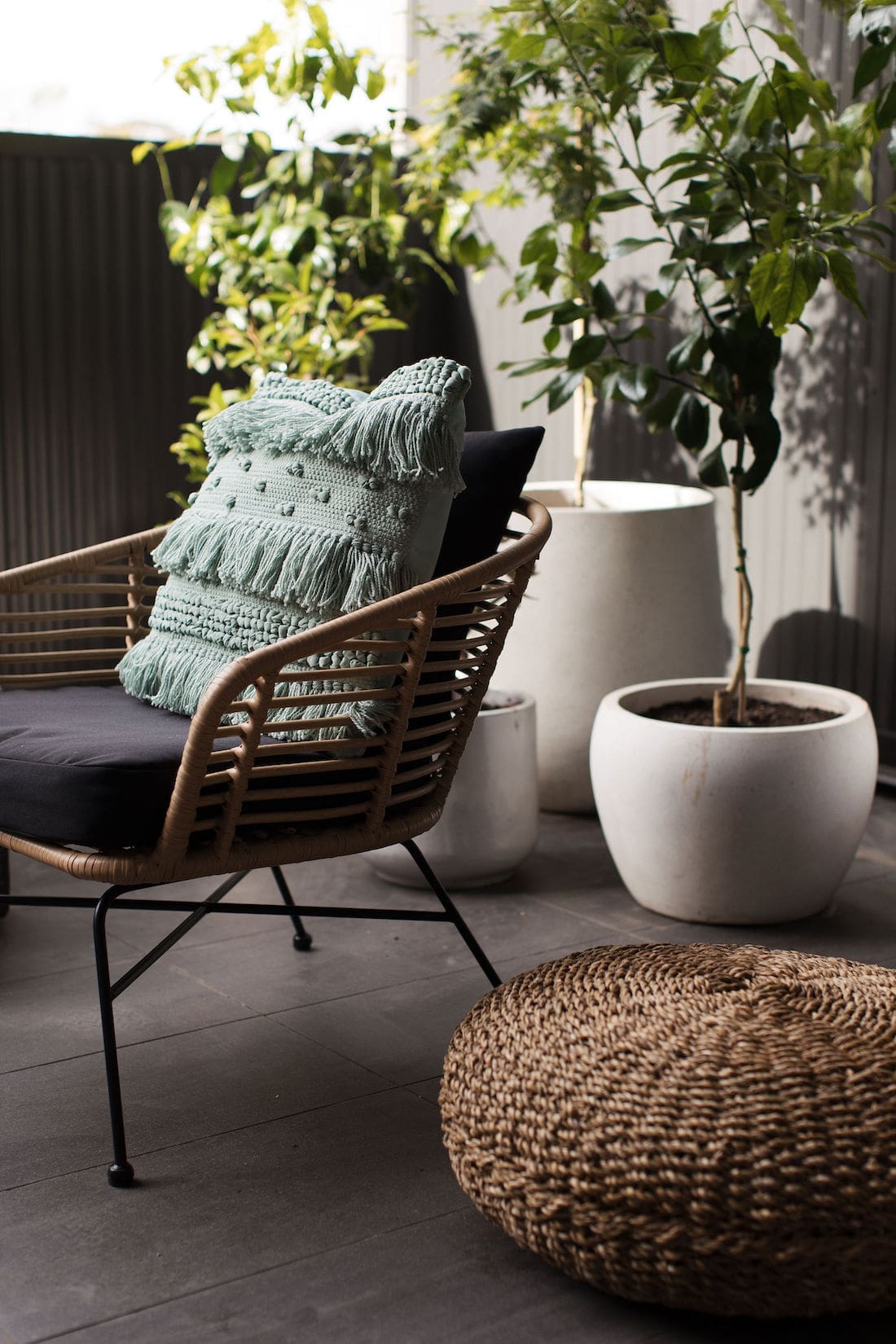 Photography by Thorson Photography