In yesterday's post, we forecast that one of the next big design trends is a bold rug.
Well today Greg Natale is showing us how bold and beautiful rugs are done!
He recently launched an eight-piece hand-knot rug collection in collaboration with Designer Rugs called 'New Modern'. Each rug features a striking graphic design that Greg says are inspired by his travels.
Related article: Interior Designer of the Year Greg Natale opens his doors
Related article: How to select the right rug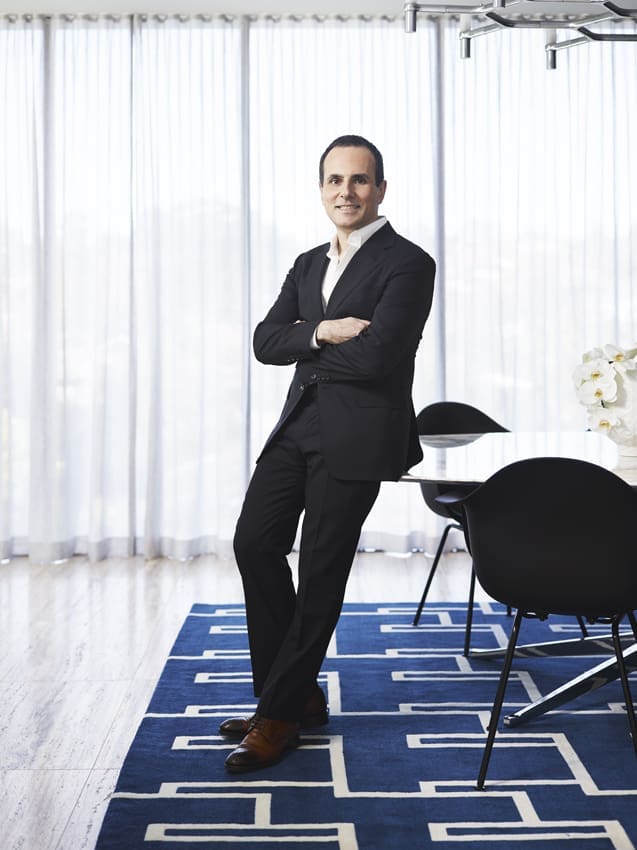 Tell us about the different patterns you designed and the inspiration behind them.
"The 'Rio' rug "was inspired by the beautifully detailed mosaic pavements in the city," explains Greg.
"While the 'Memphis' rug is more of a nod to the post-modern design movement than the city. I've always been inspired by the Memphis Group, and the vibrant buzz of the patterns in this rug reference that era."
"Amid this contemporary collection I wanted to feature a rug that was a little more classical in its inspiration. I called it Los Angeles because of its deco elements — they're a strong part of LA designs."
One of our favourite rugs, the 'Miami' (pictured with Greg above) has a minimalist blue and white pattern that feels a little bit nautical and a little bit urban, perfect for contemporary coastal style.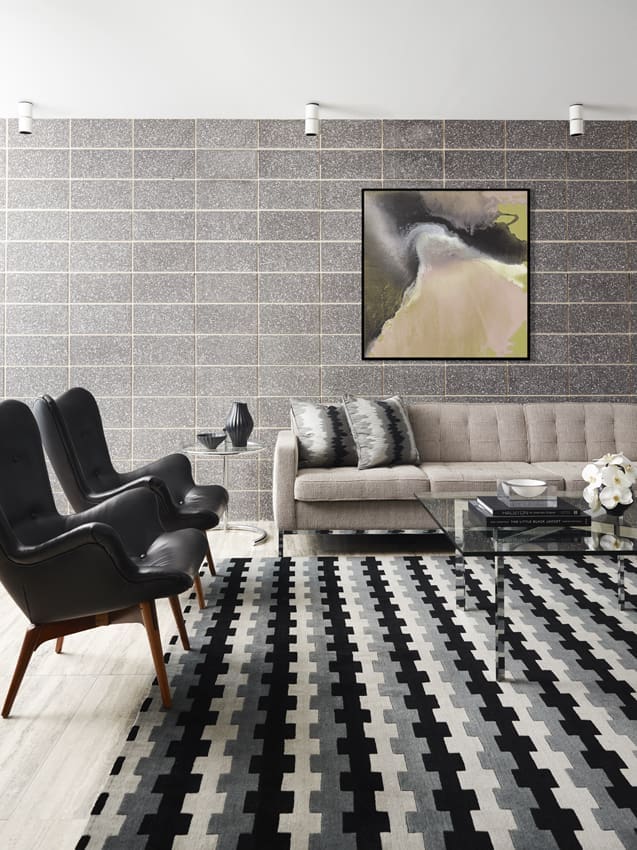 While angular prints dominate the collection, there is a curved pattern in the mix.
"I included a circle pattern on the 'London' rug to balance the other geometric angles in the collection. The curves work well to soften a space.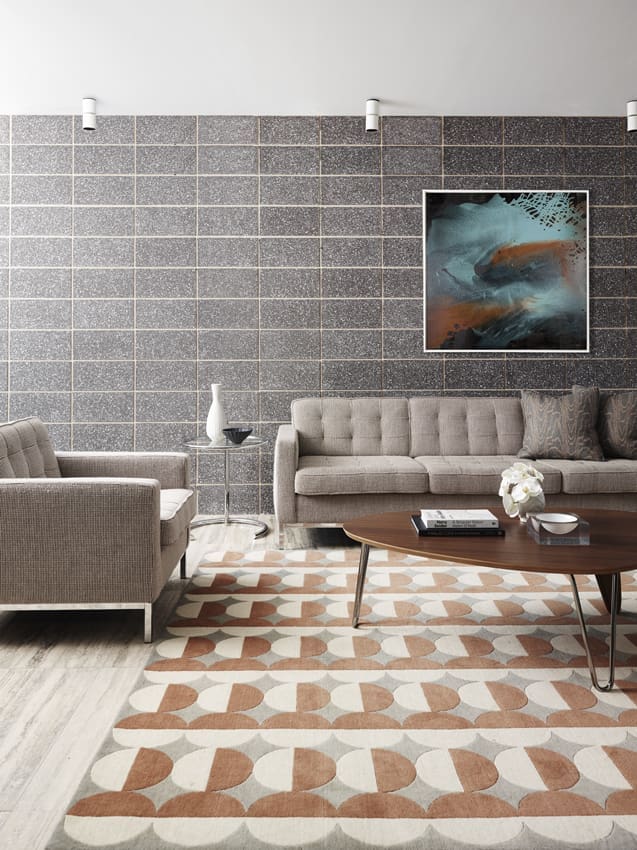 Of course given Greg's Italian heritage there is an Italian city that he pays tribute to in the collection — 'Milano' — and he says "the dramatic blend of geometrics and colours of this rug have an Italian feel for me."
It took Greg two years to design, refine and sample this rug collection, his first ever hand-knot rug collection. One of the rugs was specifically designed for his own apartment and you can see the 'Tokyo' design in Greg's apartment that we recently visited.
He says the "dynamic and precise lines" of the 'Tokyo' rug makes him think of "the city's intricate yet structured network of transport, buildings and bustle."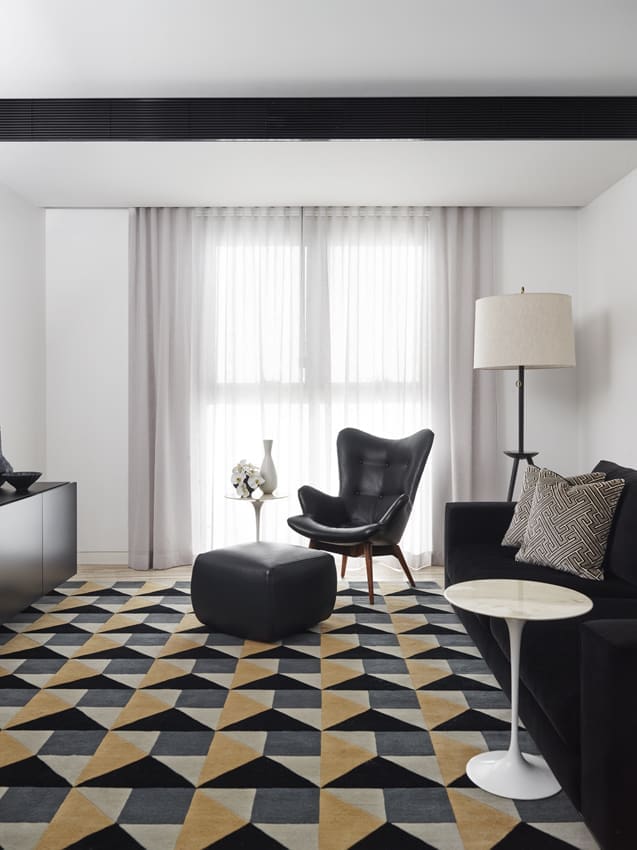 When we asked him what his favourite design in the collection is?
"If I had to name a favourite it would be 'Tokyo', because I designed this for my own apartment. The angles and the monochromes fit the contemporary design of my place perfectly, so I guess 'Tokyo' will always be a special piece for me," says Greg.
All rugs in the collection are made from 100% Tibetan wool, with custom colouring and sizing available.
"I love the look and finish that hand-knotted rugs have, and their lovely dense surface and the way it plays with light. These factors are especially important when you are working with intricate patterns," explains Greg.
This is Greg's third project with Designer Rugs — clearly a partnership that's working well! For more information about the New Modern rug collection, visit the Designer Rugs website.
More styling inspo