Tapware is often described as the jewellery of a space in the interior design world and for good reason — few design elements have the same decorative and aesthetic qualities. Yet too often when doing home refurbishments, the decision of tapware isn't given enough consideration. We're here to make sure tapware isn't an afterthought in your next home project — rather an informed and intentional decision that brings your design vision to life!
So keep scrolling through our ultimate guide to choosing the perfect tapware for all functionality, design and durability decisions you need to make, including the various styles and materials.
Related article: The kitchen design measurements you need to know — from an Interior Designer!
Related article: Latest kitchen design trends: Dos and don'ts of kitchen design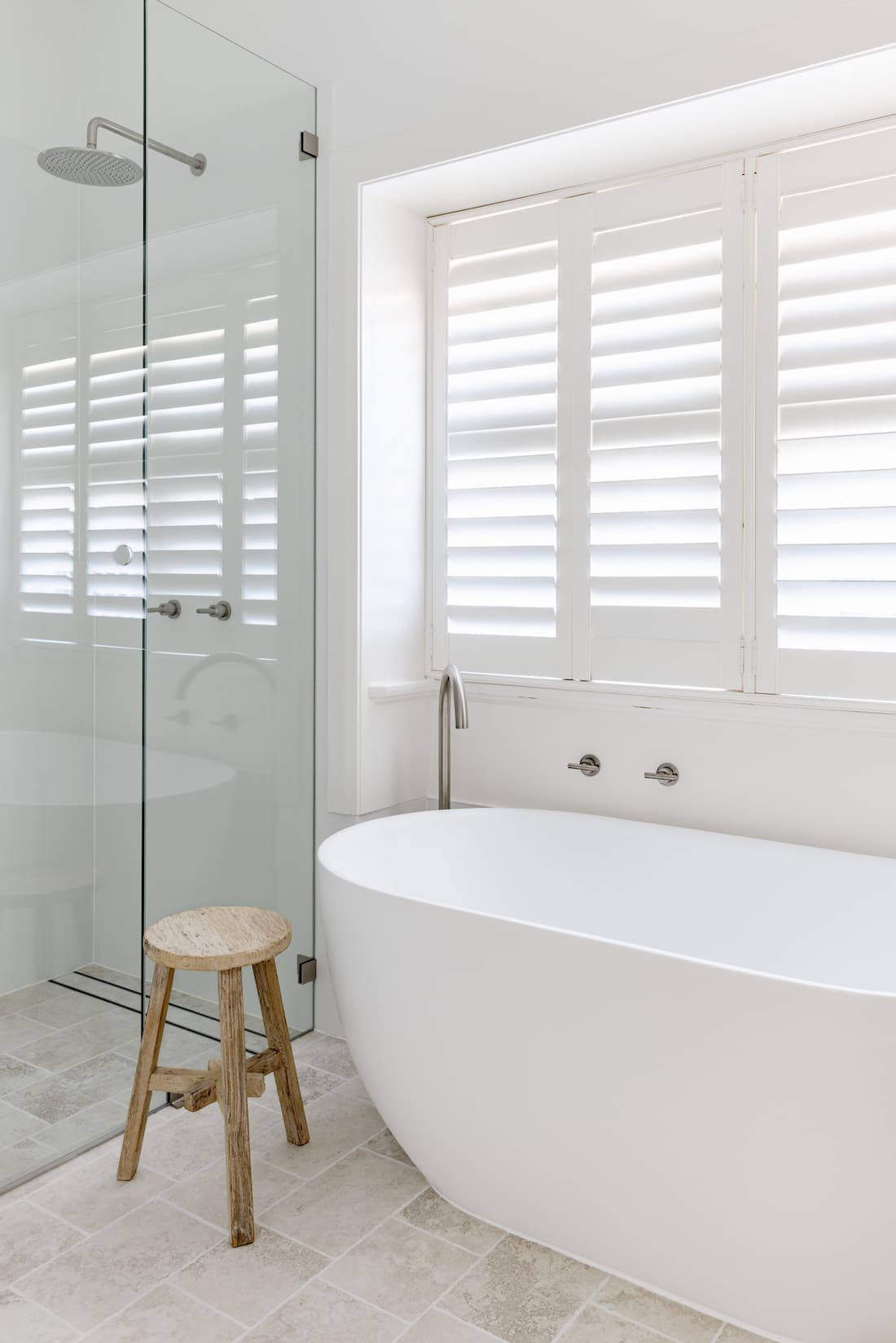 1. First, check the plumbing
If you're renovating, it's crucial to assess your current plumbing arrangement before delving into the world of tapware. For example, if you have existing plumbing for a wall mounted tap, but want to change to a benchtop mixer, the plumbing will probably have to change with it.
It can be incredibly costly to change tapware when it requires plumbing modifications as it can involve wall repair (with waterproofing and tiling), added labour costs and potential permit and inspection fees. We suggest talking with your builder or plumber before shopping for tapware to understand the time and costs involved if your plumbing has to change.
Reno tip: Sounds obvious but before selecting tapware, have a complete list of all your requirements. How many wall spouts, wall mixers, basin mixers etc do you need? Do you need tall basin mixers (to fit over a top mounted basin) or will regular basin mixers be sufficient? Do you need a double shower or separate wall shower and handheld shower?
Not all tapware brands offer their full range of styles in all finishes — particularly in specialty metallic finishes. So if you have your heart set on a brushed rose gold tapware range but need a floor bath spout you may run into trouble… Having a complete list of your tapware requirements avoids many potential issues.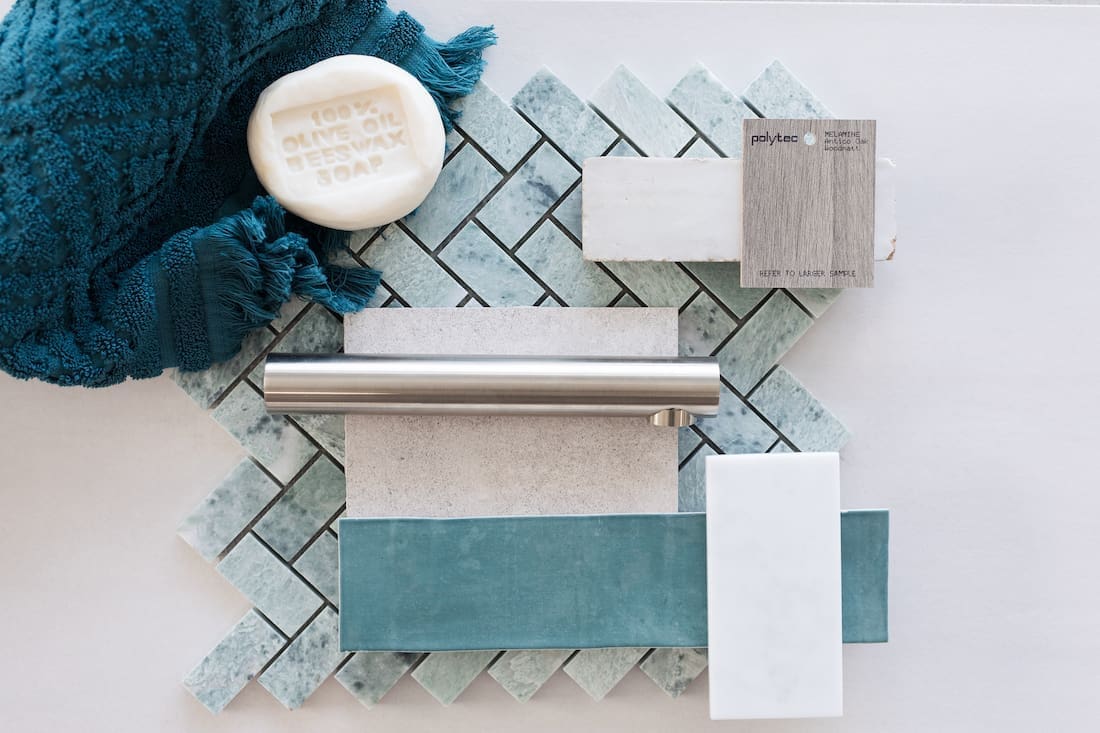 2. Style is key: Select tapware that complements your home's aesthetic
Of course, one of the biggest factors in determining what tapware range you go with is style and how it complements the aesthetic of your home. From provincial to industrial, modern and minimalist, there's a huge range of tapware styles available… Look beyond the basic chrome builder's range!
It helps to have a good understanding of the interior design style you want to achieve before selecting tapware. Use online resources like Pinterest is a great way to understand your style, find inspiration and hone in on your concept.
Here are the most popular design styles in Australia in 2023:
Contemporary style
Contemporary design is ever evolving, reflecting what's popular in the present moment. Currently, contemporary tapware is characterised by sleek shapes with soft curves.
Finishes like brushed nickel, gunmetal, and black are trending. Chrome (and brushed chrome) are also timeless and appropriate. Gooseneck mixers for kitchens and curved wall spouts for bathrooms suit the contemporary style.
Minimalist style
Minimalist design embodies a 'less is more' approach. Tapware in this style should have simple shapes, such as round wall mixers or simple pin lever designs. Both round and square profiles suit this style to a T.
Chrome and black tapware are common choices, but matte white, stainless steel, or gunmetal also fit seamlessly.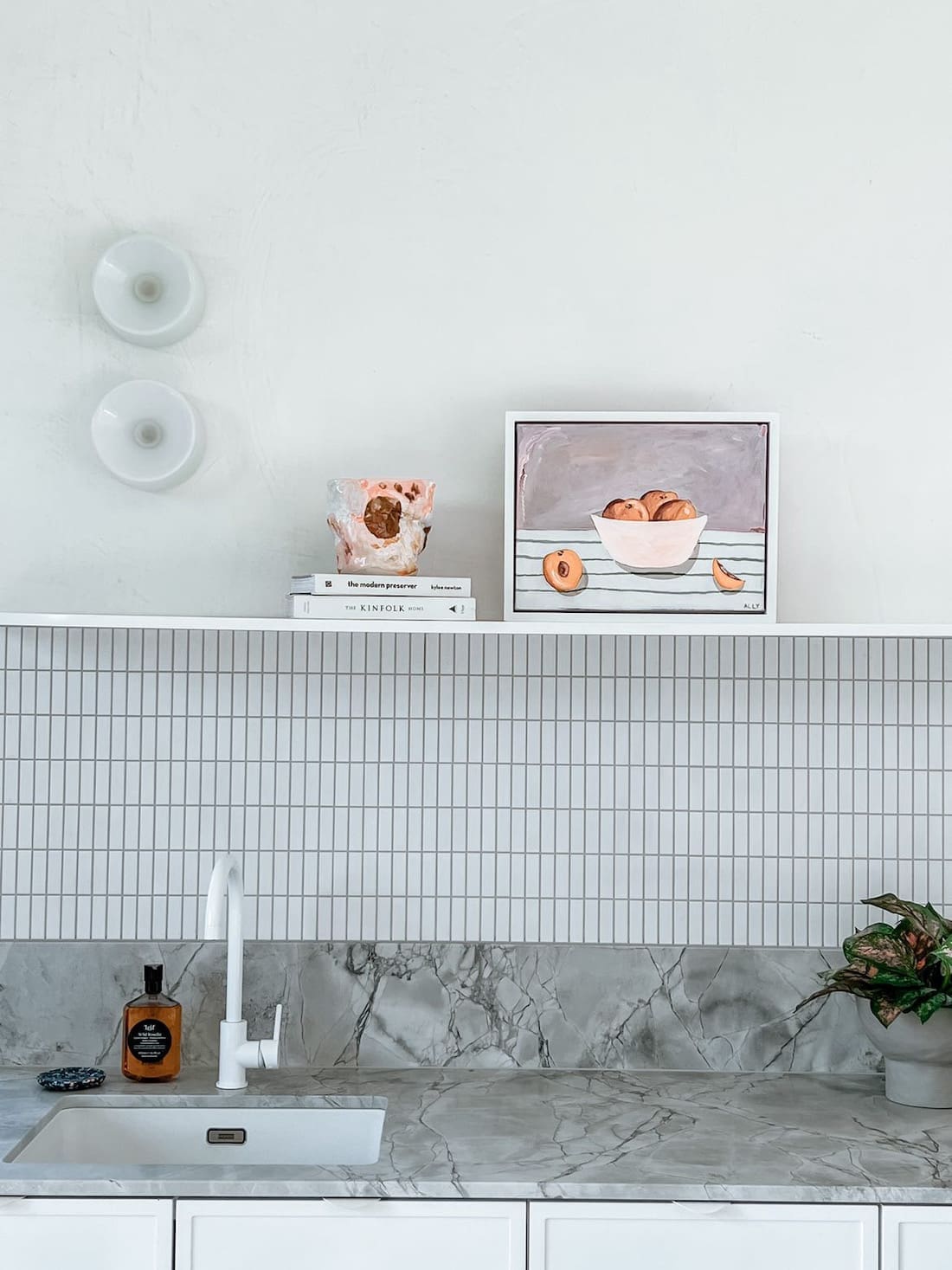 Coastal style
Inspired by the sea and sky, coastal interiors feature a colour palette drawn from the ocean.
Tapware for coastal interiors is diverse, with round profiles generally working best. Traditional finishes include chrome or brushed gold and brass, but brushed nickel and black are also becoming popular as well as white tapware. For a luxe coastal aesthetic, you can also find tapware that incorporates natural marble into the handles.
Industrial style
The industrial design style exposes pipes, beams, brick, and other raw materials. Some tapware brands have shapes inspired by fire hydrants or you can find local makers creating custom pieces, such as Wood Melbourne who we featured here. Black, copper, and gunmetal finishes are most popular for tapware in this style.
Provincial style
The provincial style is ornate and elegant and is heavily trending in 2023. Tapware in provincial spaces is generally more decorative, with chrome, brushed nickel and bronze being popular finishes. We love the tapware shape pictured below which is the perfect fit for provincial and farmhouse interiors.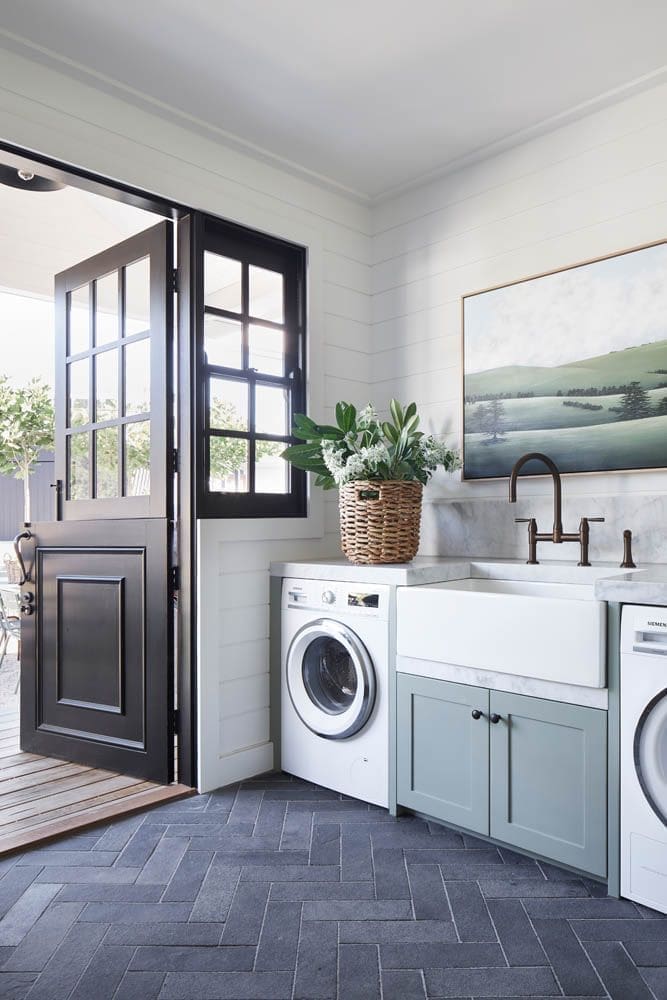 Victorian style
Victorian interiors celebrate ornate detailing, with decorative tapware being a common feature. Chrome is the traditional finish of choice but you can put a modern spin on the Victorian style by using rose gold tapware.
Art Deco style
Inspired by French art and design from the early 1920s, the art deco style celebrates graphic prints and pointed shapes. Sleek and shiny materials such as chrome, nickel, and steel is typical for tapware in this style.
Modern style
Modern interior design features clean, crisp lines, simple colour palettes, and hard materials such as glass and metal. Square profiles suit this style best.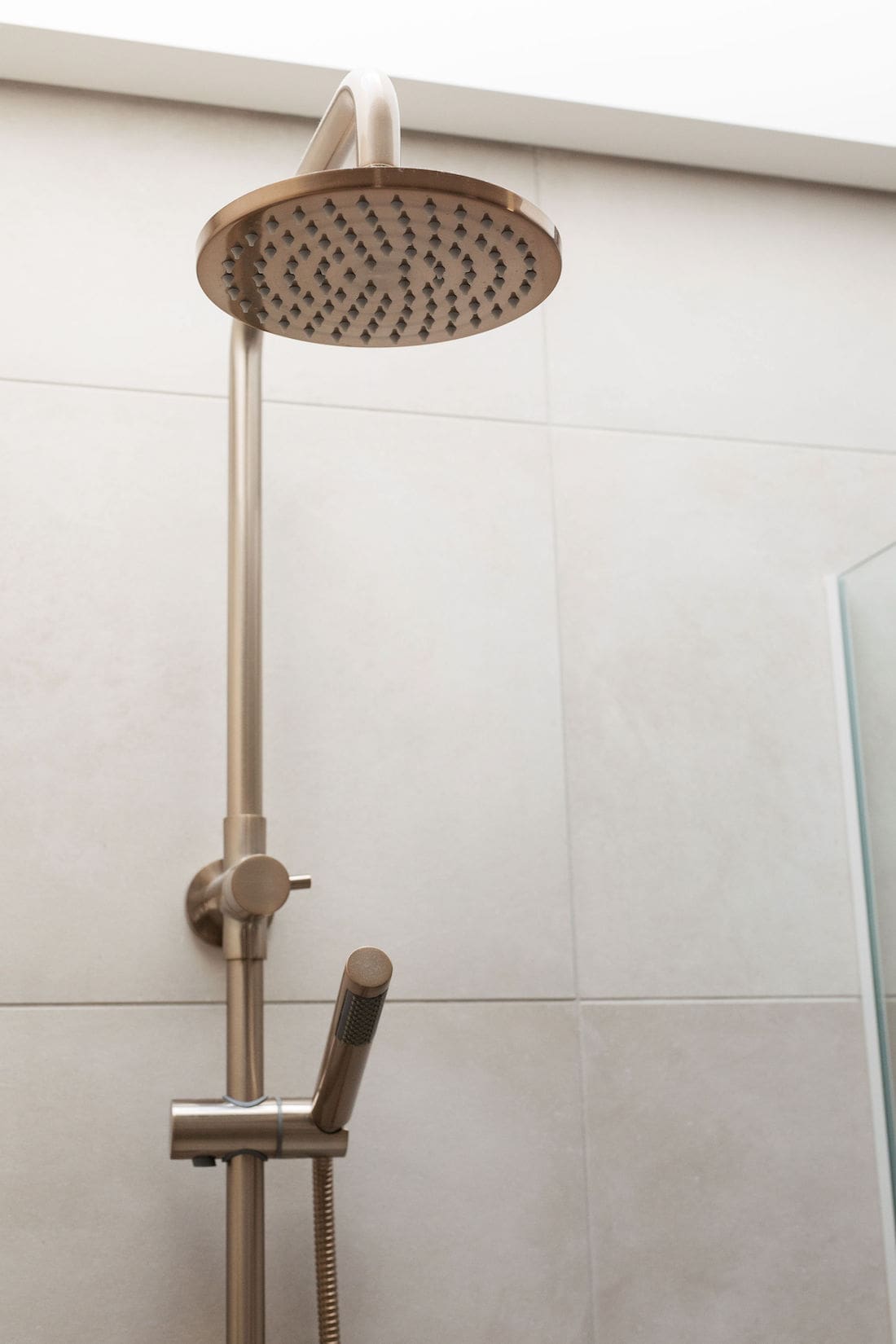 3. Match functionality with the space
Tapware primarily features in 3 zones of the home — bathrooms, kitchens and laundries.
Tips to choosing functional tapware in a bathroom:
consider if it's a family bathroom and young children will be using the taps — pin lever mixer taps can be easier to use than round designs
will you have a single or double shower? Separate wall and handheld showers will require a diverter on the mixer
will your basin be undermount, semi-inset or top mount? This will affect your wall spout height or whether you need a regular basin tap or a taller design
wall bath spouts are also available in short and long lengths. Map out how far your bath will be set from the wall and which option is better or perhaps you'd prefer a floor spout.
Practical kitchen tapware tips:
pull-out kitchen mixer taps are highly functional, ideal for cleaning dishes and pots. You can also opt for taps with spray functions
pot filler taps behind a cooktop are gaining popularity, especially in Hamptons, farmhouse and provincial homes. Consider adding one to your design to make your kitchen even more convenient
instant boiling hot and chilled water taps, such as Zip taps, are another modern day luxury making their way into Australian homes.
Functional tapware considerations for a laundry:
although simple wall or bench-mounted taps are common in a laundry, we suggest splurging on something more functional and decorative. Consider that you'll be filling or washing buckets, soaking clothes and doing a whole range of tasks that could benefit from a pull out tap or one with a longer reach.
Tip: When shopping for tapware for multiple rooms, you want to stick to a consistent design. Many tapware brands have groups or series of taps that have the same style and look. You can spot these by the name of the tap which will be the same across different models. By purchasing taps from the same series, you can guarantee a consistent look for your laundry, bathroom and kitchen taps.
4. Choosing the finish
When choosing a finish, consider striking a balance between current trends and futureproofing.
Chrome is a timeless classic and highly durable, making it an excellent choice for many. It is a safe finish to choose — particularly if you're considering resale — and goes well with the majority of design styles.
Brushed nickel is also a gaining popularity and will look good for many years to come. It has a warm and inviting appearance. Brushed gold or brushed brass offer a more luxury appearance and lend themselves to more specific styles, such as coastal. Gunmetal grey and black offer a modern edge and are great for contrast pieces. However, lower quality black tapware is prone to showing scratches — always look for electroplated or PVD finishes.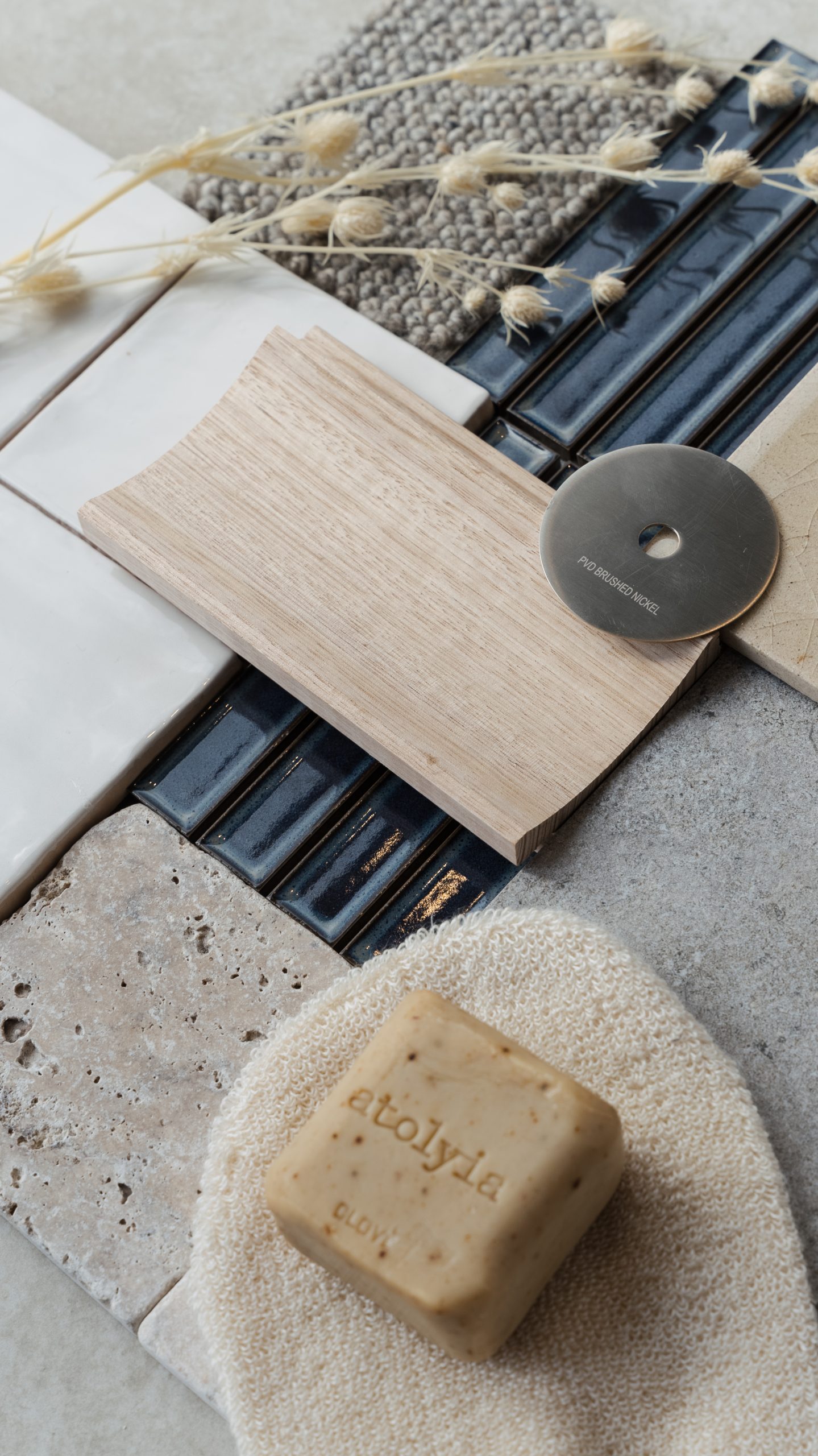 5. Budget
Tapware is available across a broad price spectrum so it is good to set a budget since you can choose to spend a little or A LOT!
Certain finishes do carry a heftier price tag, with chrome and brushed nickel typically being the most affordable.
While it may be tempting to opt for cheaper tapware options, remember that quality tapware may initially cost more but can save you money in the long run through increased durability and water efficiency.
Tip: consider splurging on your kitchen tap that will be the jewel of your kitchen design and heavily used. You can save on a butler's pantry tap or laundry tap.
6. Consider the WELS rating
The WELS (Water Efficiency Labelling Scheme) is a six-star rating system for water efficiency within tapware and showers. The higher the star rating, the more water efficient the product. Look for products that have a higher WELS rating when making your selection as this will save money on your water bills.
7. Ask the experts!
It's always a good idea to talk with the experts so don't hesitate to get expert advice. Sydney Home Centre has been operating for over 20 years and has combined decades of experience in choosing the perfect tap for your needs. Whether it be for your kitchen, laundry or bathroom, Sydney Home Centre has an extensive range of products to suit any budget. With expert help, selecting tapware for your home will be as stress-free and efficient as possible.
We hope this guide to choosing the perfect tapware helps you! Have we missed any essential tips on how to choose taps for your home? Share them in the comments below!