This week I tried my hand and a different bedroom style — one that's happy and fun and loaded with colour!
The look was inspired by this beautiful 'Spot and Dot' bedding by Australian brand More Than Ever that I was lucky enough to receive.
Check out this quick video to see how I created the look – complete with mum dancing at the end for your viewing pleasure, ha ha.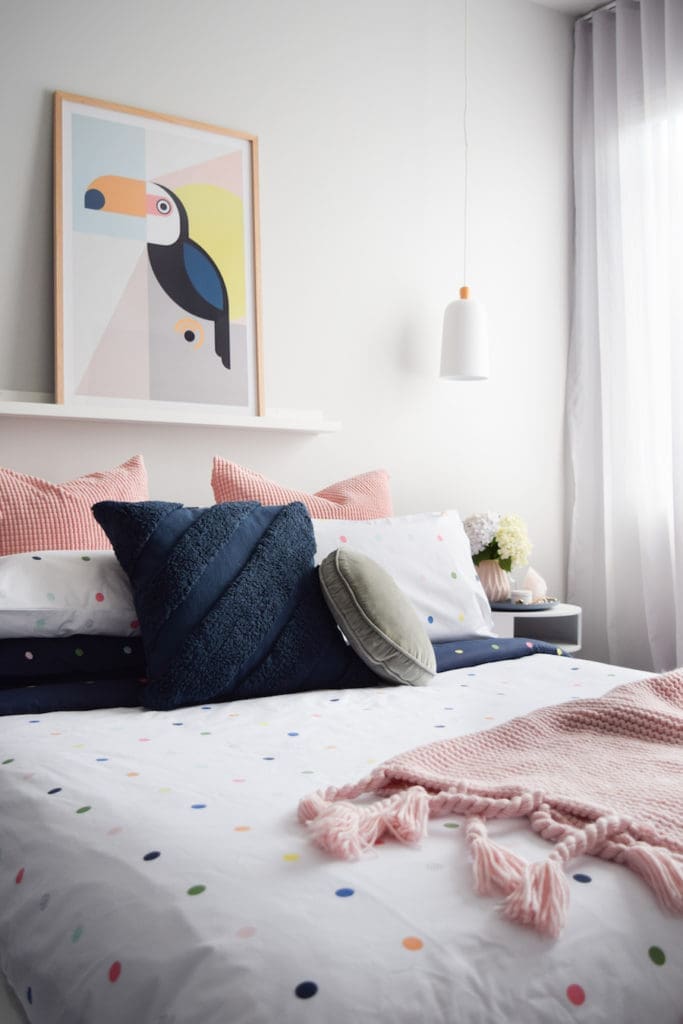 Tips to styling with colour
Decide on a colour palette
Using colour in the home can seem a little daunting but it's easy once you decide on a colour palette.
Most colour palettes consist of 3 or 5 colours with at least one of them a neutral to balance the look, such as white, grey or oatmeal.
To select the other colours, try one of these three approaches:
– monochromatic: all the same colour but you can vary the tint or shade, for example I could have just used blush pink
– complementary: using colours from opposite sides of the colour wheel, for example I could have used blush pink and green
– analogous: using colours that sit beside each other on the colour wheel, for example blush pink and navy which is what I chose.
Once you've selected the colours you want to use, decide which one will be your dominant colour (and used more in the overall look) and which one will be your accent.
I chose blush as the dominant colour and you can see it features on the bedding, in the Euro cushions, throw, vase, crystal and artwork. Navy is my accent colour and I talk more about accent colours below.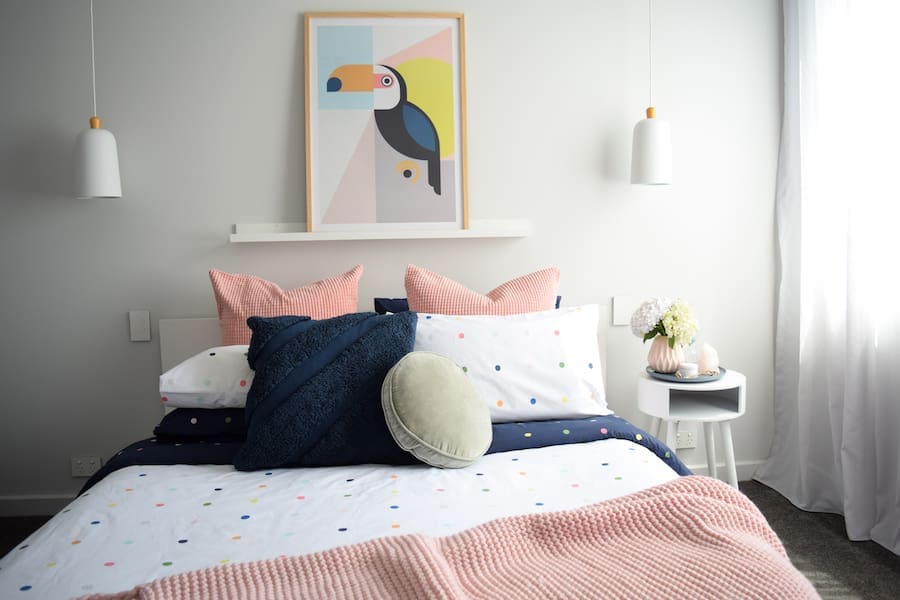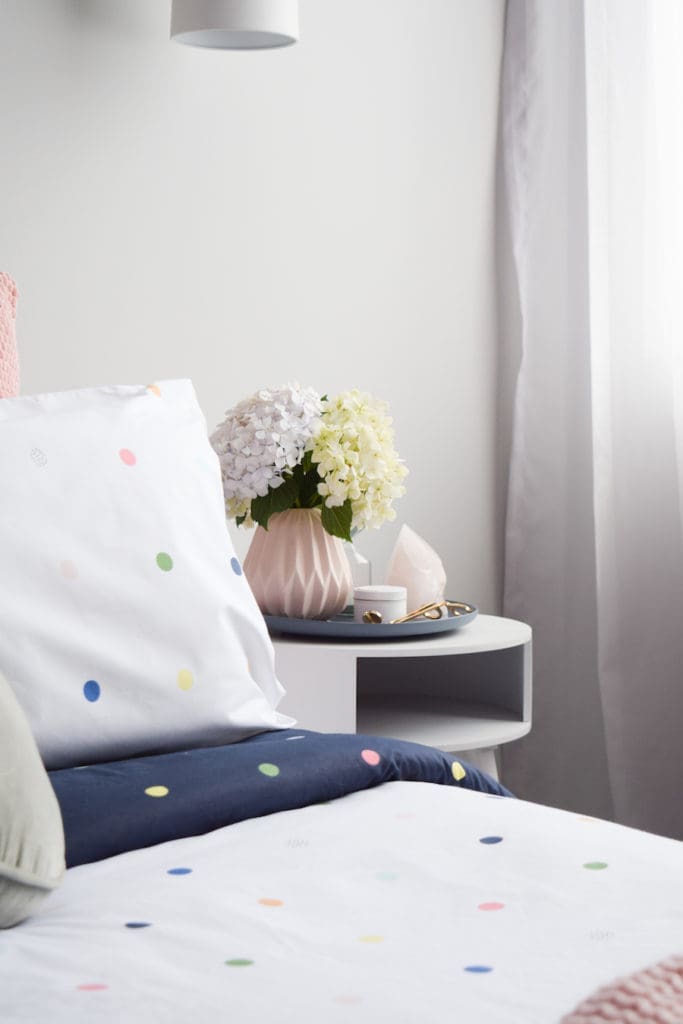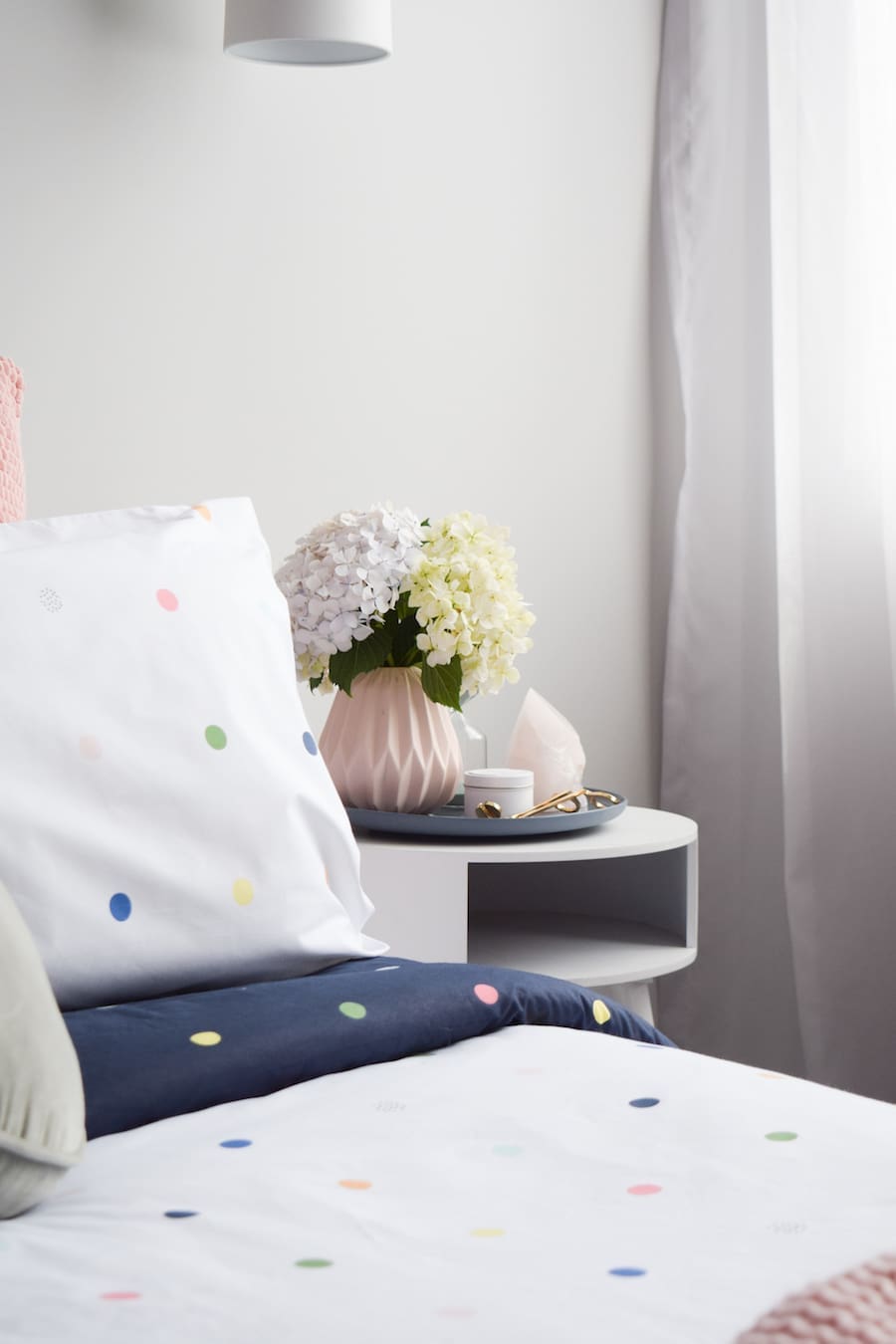 Repeat your accent colour 3 times around the room
A neat trick to making your colour palette work is to repeat your accent colour around the room 3 times — it will make your eye travel across the room picking up that colour and just look fab, trust me!
In this room, you can see I used the navy accent colour in the artwork, feature cushion and tray on the bedside table.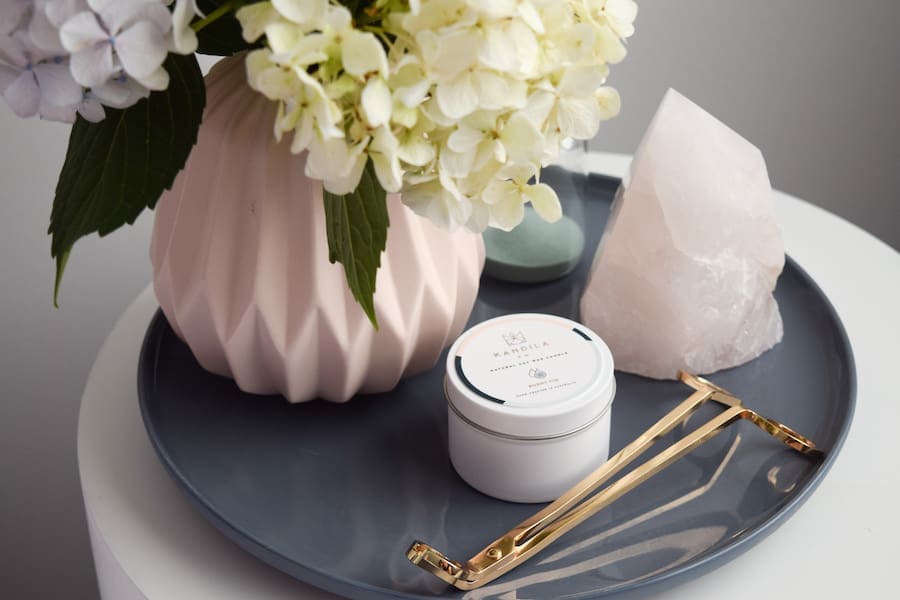 Balance with a neutral
Styling with colour is super fun but you do need to incorporate a good dose of neutral (white, grey, or oatmeal as just a few suggestions) to give they eyes somewhere to rest — eye strain is not the name of the game!
The bedroom itself is quite neutral with a soft grey and white colour palette, and the bedding is predominately white which offers more than enough 'neutral' to the overall look.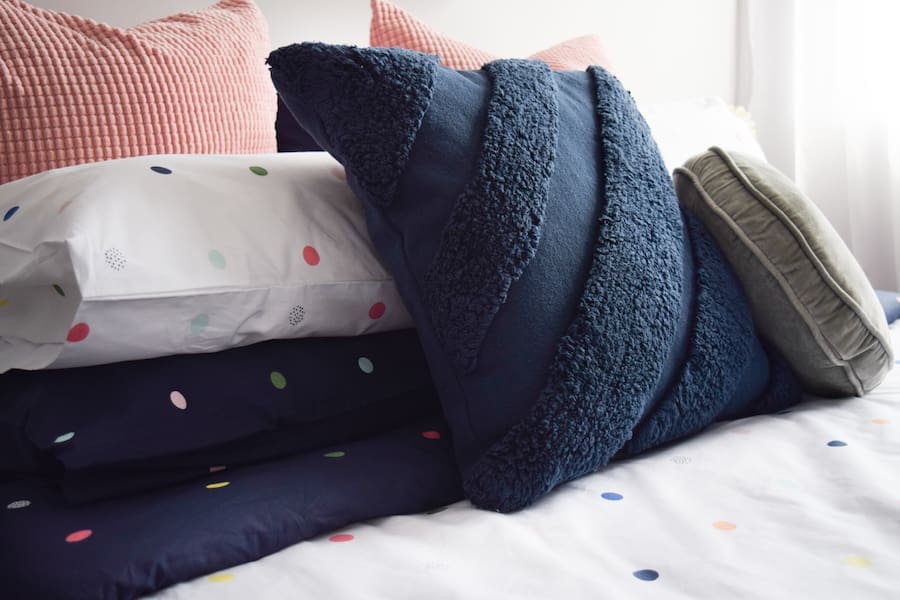 Supplier list
Bed: Freedom (now discontinued but similar to this one)
Quilt cover and pillow cases: More Than Ever
Euro cushions: IKEA
Navy feature cushion: Freedom
Grey round cushion: Castle and Things
Throw: Adairs
Artwork: Adairs
Bedside table: Kmart
Bedside tray: Ethos
Vase: Bloomingville
Candle: Kandila
Crystal: Etsy