Are you dreaming of a beautiful outdoor space where you can entertain guests and enjoy the fresh air? Creating a paved alfresco area is the perfect solution! This blog post guides you through creating a harmonious flow between your indoor and outdoor spaces, offers design ideas for seamless transitions, and provides practical tips on installation, weatherproofing, and maintenance. So let's dive in and transform your patio into a stunning entertaining area!
Related article: Ideas for a stylish garden upgrade: Design features to elevate your backyard
Related article: Outdoor Kmart hacks: Easy hacks to spruce up your outdoors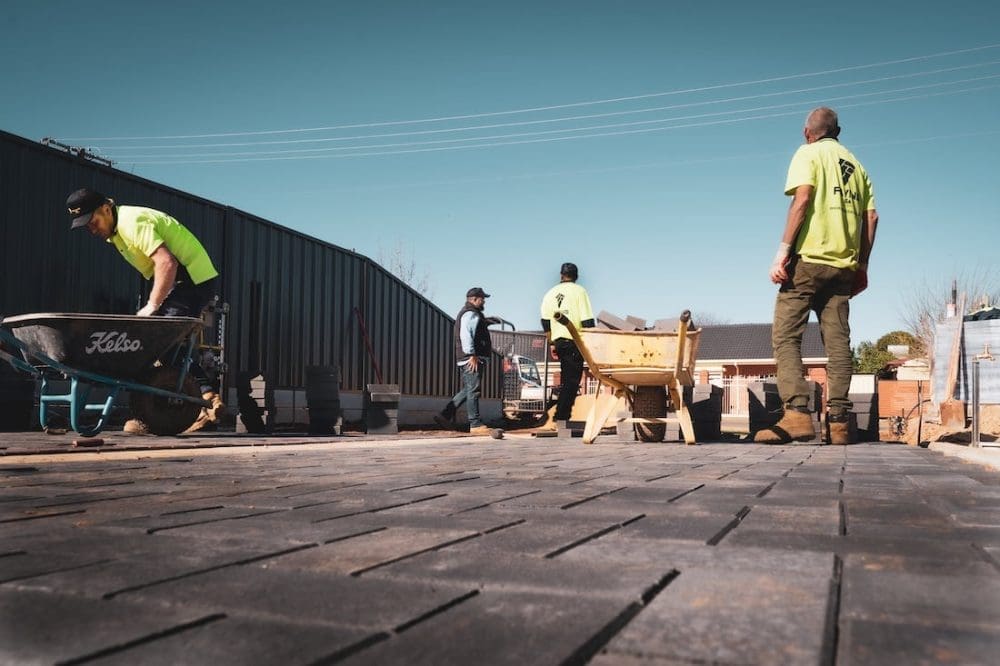 Words by Marcin Czechura
Step 1: Designing a harmonious flow
The first step in creating the perfect paved alfresco area is to ensure a harmonious flow between indoor and outdoor spaces. One way to achieve this is by extending your interior flooring to the outdoor patio. Using the same or matching materials creates a seamless transition visually connecting the two areas. Alternatively, you can choose complementary paving materials that enhance the overall aesthetic.
Step 2: Choosing the right paving materials
Depending on the patio paving design you go for, there is a wide range of materials to choose from. Popular options include natural stone, concrete pavers, brick, and tiles. Consider factors such as durability, maintenance requirements, and the overall style of your home when selecting the right paving material for your alfresco area. Avoid choosing the wrong type of paver that may not withstand your specific needs, climate, or traffic load.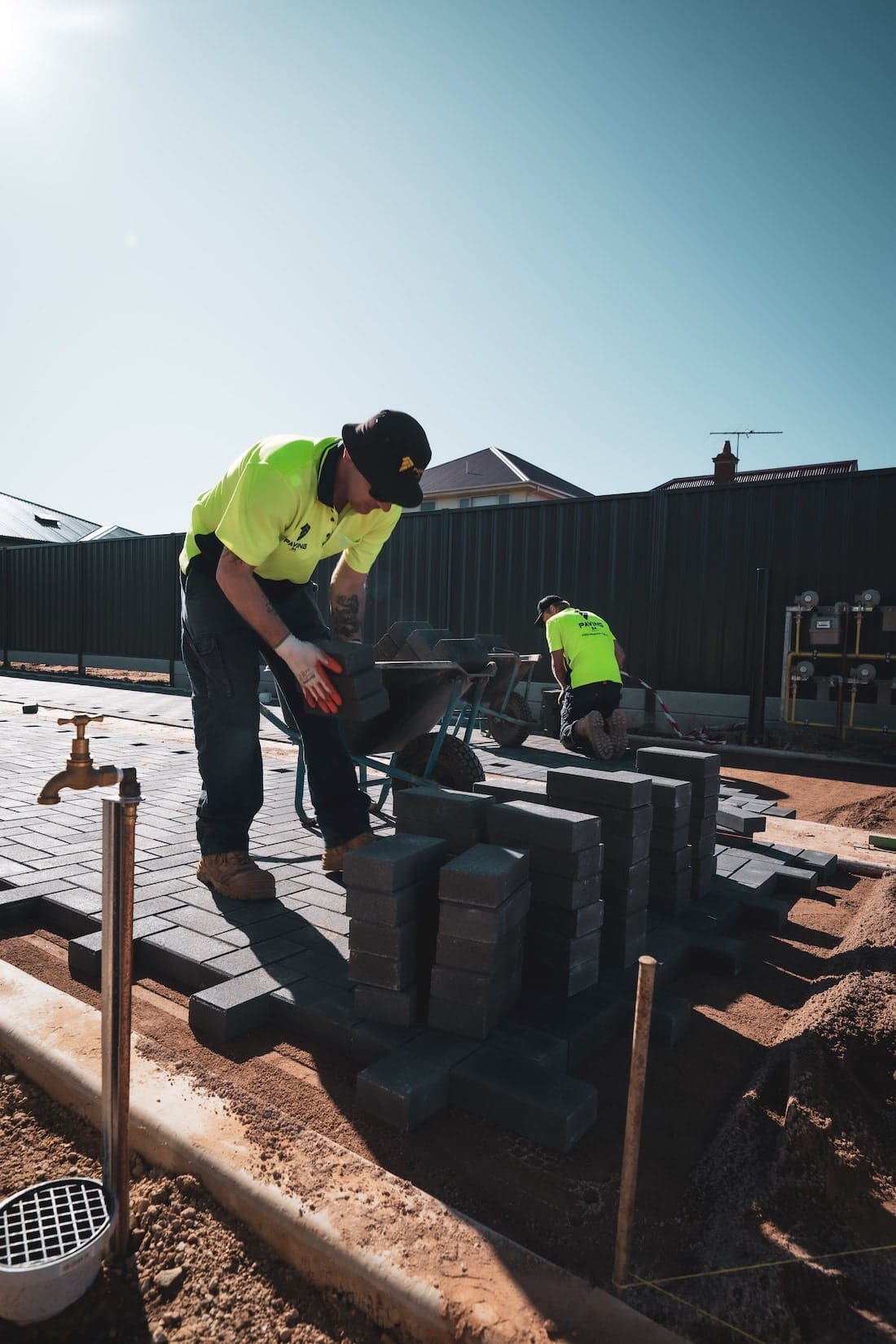 Step 3: Installation techniques
Proper installation is crucial for the longevity and durability of your paved alfresco area. Hiring a professional for this task is recommended, especially if you have complex design elements or require intricate patterns.
Professionals have the expertise to avoid common mistakes such as:
Inadequate preparation: One of the most common mistakes is not properly preparing the area before paving. This includes insufficient excavation and removal of old materials, inadequate compaction of the base, and failure to address drainage issues. Without proper preparation, the paving will be prone to cracking, sinking, and other structural problems.
Poor drainage planning: Proper drainage is essential for the longevity of any paved surface. Failing to plan for adequate drainage can lead to water pooling on the surface, which can cause damage over time. It is important to ensure that the grading and slope of the paved area allow for proper water runoff.
Incorrect asphalt thickness: The thickness of the asphalt layer is crucial for the durability of the pavement. Many people make the mistake of using insufficient thickness for the intended use and traffic load. The thickness requirements depend on various factors such as the type of traffic (cars, trucks, etc.), soil conditions, and climate. Using asphalt that is too thin can result in premature cracking and deterioration.
Neglecting proper maintenance: Paved surfaces require regular maintenance to ensure their longevity. Neglecting maintenance tasks such as sealcoating, crack filling, and periodic repairs can lead to accelerated deterioration. It is important to follow a maintenance schedule and address any issues promptly to prevent them from escalating.
Choosing the wrong contractor: Hiring an inexperienced or unqualified contractor can lead to a host of problems with your paving project. It is crucial to do thorough research, check references, and select a reputable contractor with a track record of quality work. Choosing the wrong contractor can result in subpar craftsmanship, poor material selection, and overall unsatisfactory results.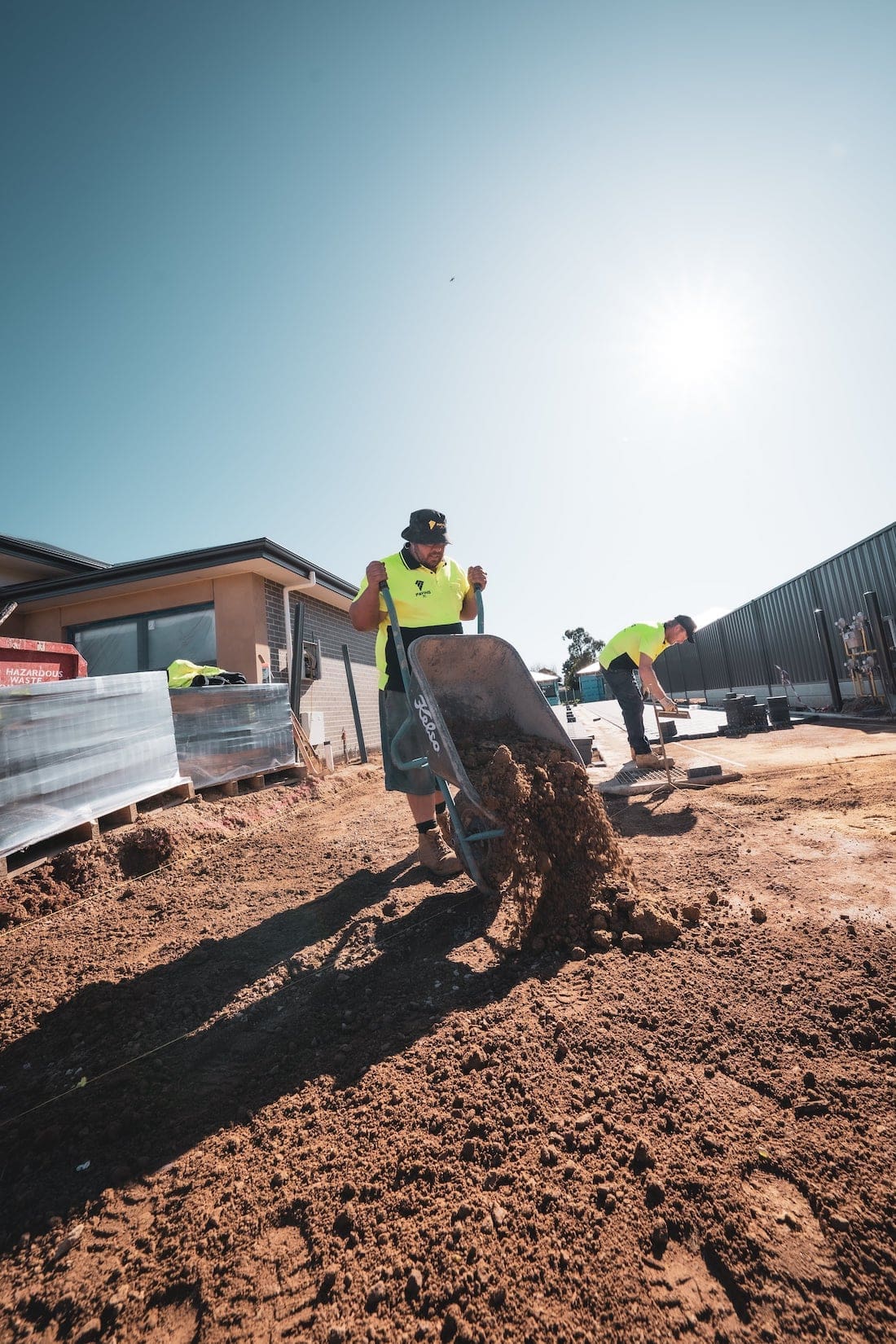 Step 4: Weatherproofing and maintenance
To ensure your paved alfresco area stands the test of time, it's important to consider weatherproofing and maintenance. Apply a sealant to protect the paving from the elements and prevent staining. This step helps avoid neglecting jointing and sealing, which can lead to weed growth, shifting of pavers, and moisture-related issues. Regular cleaning, such as sweeping away debris and removing any stains promptly, will help maintain the beauty of your outdoor space. Additionally, periodically inspect the area for any cracks or damage and address them promptly to prevent further issues. Refraining from regular maintenance is a significant mistake that can result in costly repairs and premature deterioration.
Creating the perfect paved alfresco area for entertaining is an exciting project that can transform your outdoor space into a welcoming and functional extension of your home. By designing a harmonious flow, choosing the right paving materials, following proper installation techniques, prioritising weatherproofing and maintenance, and avoiding common paving mistakes, you can create a durable and visually appealing space to enjoy with family and friends.
So roll up your sleeves, get creative, and start paving your way to a beautiful alfresco area! Remember, to take the time to plan your design, choose the right materials, consider professional installation if needed, and prioritise regular maintenance to enjoy a stunning paved alfresco area for years.
About the author
Marcin Czechura is a paving expert passionate about transforming outdoor spaces in Adelaide, South Australia. When he's not busy working on home improvement projects around Adelaide, he enjoys sharing his knowledge and experiences through writing. With his expertise in paving and a keen eye for design, Marcin provides valuable insights and expert tips to help homeowners create stunning and long-lasting outdoor spaces.