In Australia we're lucky enough to enjoy the outdoors most of the year so even though the weather is cooling off, it's the perfect time to put on your boots and get stuck into a landscaping project. Whether you're looking for a simple weekend project or are considering a whole yard makeover, these are some of our favourite ideas for a stylish garden upgrade.
Be inspired to transform your backyard into a relaxing outdoor oasis. No matter if you have a small or large garden, there are countless ways to improve your outdoor space. Let us know which project you'll do or share your favourite landscaping ideas in the comments below.
Related article: How to create the perfect paved alfresco area for entertaining
Related article: Outdoor kitchens: Round up of the best!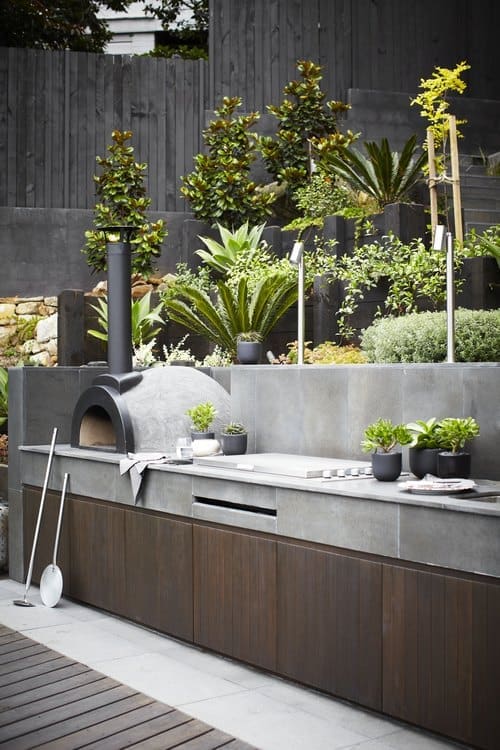 Create an outdoor kitchen
An outdoor kitchen is a perfect way to enjoy the outdoors and cook for friends and family. It can range from a simple barbecue to a fully equipped kitchen with a refrigerator, sink and cooktop. We have an extensive gallery of the best outdoor kitchens here to inspire you.
Some people even DIY their own alfresco kitchen! Just be sure to choose materials suitable for outdoors, such as stainless steel, concrete or stone. Whether you plan to create your own outdoor kitchen or employ the professionals, we share all the design tips and tricks for the ultimate alfresco kitchen in this article.
Install a fountain
An often overlooked design element to elevate backyards is a water feature. Not only can a fountain or water feature add a soothing element to your garden, in Feng Shui they are said to attract wealth and abundance.
Depending on your space, your water feature could range from a small fountain to a large pond. Ideally, this should be positioned in a northern or eastern area of your backyard, and visible from inside your home so you can appreciate it even when indoors. Add plants around the water feature to establish it in your garden design.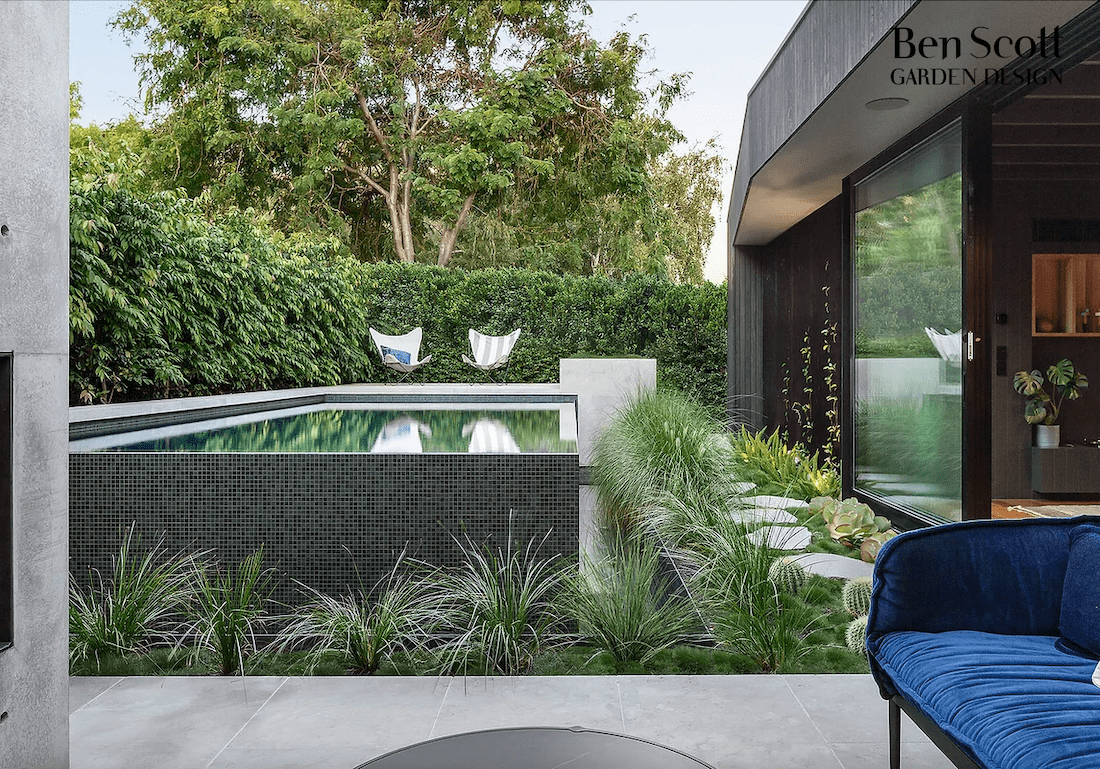 Embrace outdoor lighting
Outdoor lighting can transform your garden into a magical and romantic place. It can also help make your garden safer. Choose lighting that is suitable for outdoors and is energy efficient. There are many different types of outdoor lighting available, including wall lights, ground spots and garden lamps. Also consider installing a dimmer so you can adjust the light intensity.
Install a summerhouse
Taking inspiration from overseas, a design element we don't see enough of in Australia are summerhouses.
A summerhouse can be used for anything from storing garden tools and garden furniture, to serving as an at-home office or creative studio, or as a greenhouse… basically your imagination is the limit!
There are new modern designs on the market now. For example, we love the sleek new range by Tuin.co.uk which features a contemporary boxy design and modern glazing.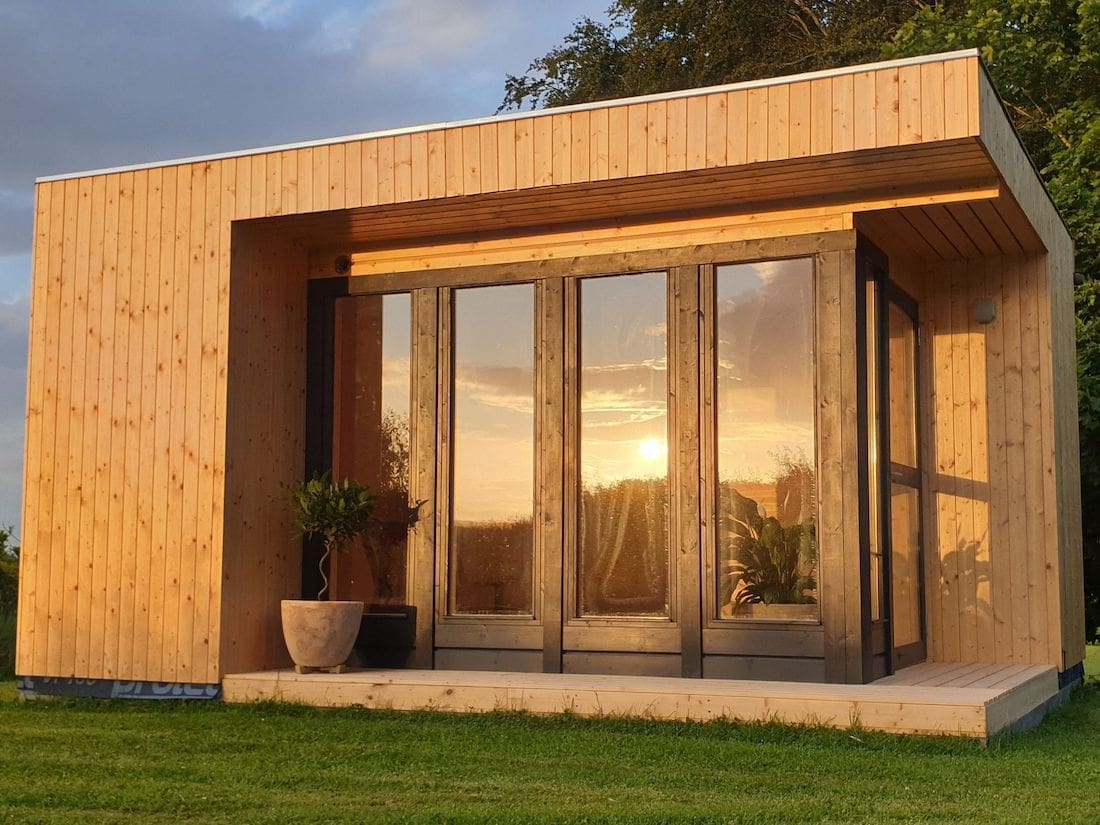 Install a pool
Mmmk we know this is a major backyard upgrade BUT if you are designing your dream space why not dream big?! From a small plunge pool to a large in-ground pool that oozes resort vibes, you'll find all the pool inspiration you need in this gallery.
There are so many stunning backyards to drool over in that article that we're sure you'll find plenty of inspo regardless if you're planning a pool or not!
Create a vegetable garden
A vegetable garden is a great way to grow healthy food and strengthen your connection with nature. It can also help make your garden more colorful. Choose a spot in your garden that gets plenty of sunlight and install a vegetable box or create a vegetable garden in the ground. Choose plants that are appropriate for the season and suit your tastes.
Find our tips on how to start a veggie garden here.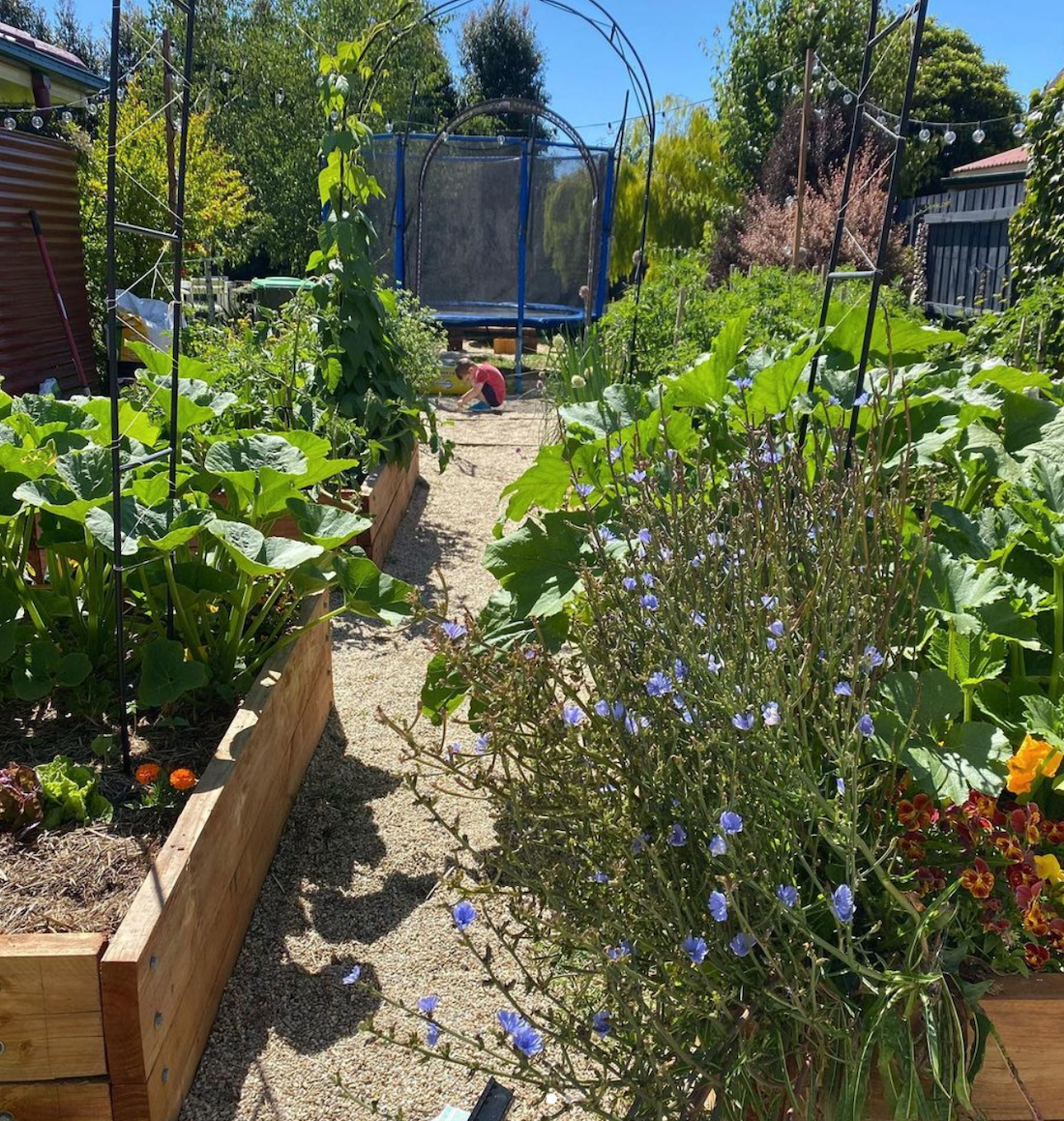 Create a fire pit area
Roasting marshmallows and enjoying fireside chats is always a good idea! And when you've got a dedicated fire pit area in your backyard, you'll be more likely to gather your family and friends for this wholesome activity.
Fire pit zones can be as simple as a firepit and some logs to sit on… to a landscaped area with in-built seating and intimate lighting. No matter if you're creating a fire pit area on a budget or are willing to splurge, it's a backyard design feature you can really have fun with!
Install a sauna
Finally, an idea we love for a stylish garden upgrade — that also supports your wellness — is the addition of a sauna.
Infrared or traditional coals, the therapeutic benefits of saunas are well known. Plus, when they look as good as that black sauna house below they can also elevate the look of your backyard. This one is totally on our wish list!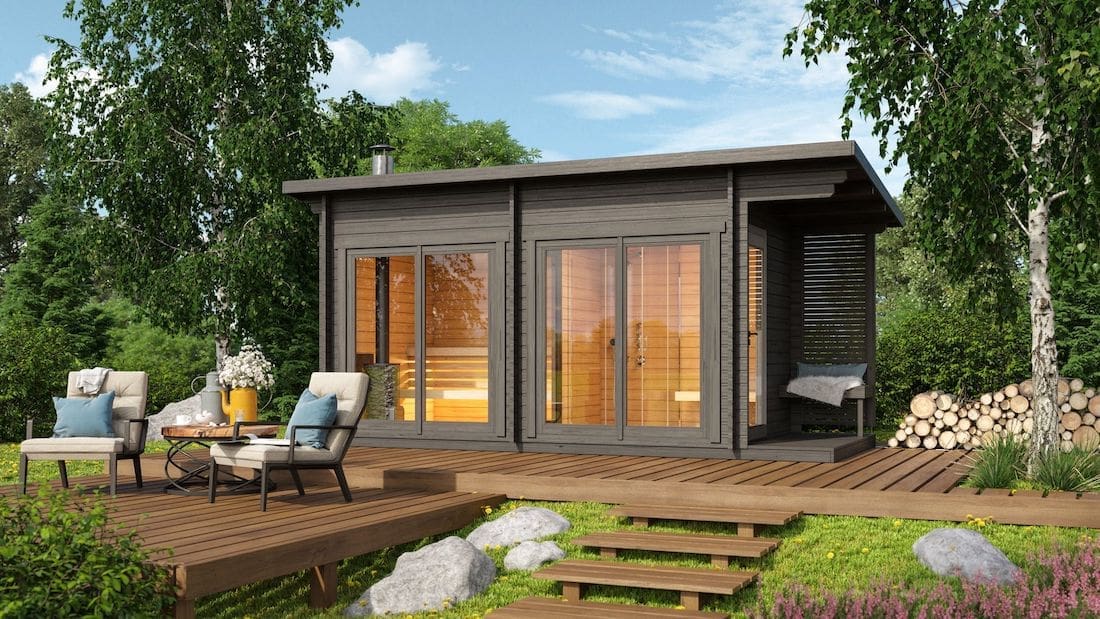 Did you pick up any ideas on how you could elevate your backyard? Or what ideas can you share for a stylish garden upgrade? Post them in the comments below!