Supported by Gaddy's Indoor Plant Hire
Ready to sell your house? Then you'll most likely need to start getting your home ready for an open home. Few things are more stressful than selling your house and the first impression you set can pay up (or cost you) big!
To help you sell your home for the highest dollar value, we're sharing tips on how to prepare for an open house like a pro.
Take the overwhelm out of getting your home ready for sale and showcase your home to potential buyers in the best light with these tips.
Related article: Top 10 ways to update your home for sale
Related article: Minimising stress when selling your home
1. Declutter and depersonalise your home
If you'll be living in your home until it's sold, a major declutter is essential! The purpose of an open house is to help potential buyers picture themselves living in your home. But it can be hard people to do this in a house that's filled to the brim with other people's possessions. The aim is to create a warm and inviting home, that offers enough space for a potential buyer to picture themselves living there.
Budget permitting, we suggest packing non-essential items early and storing these in a storage unit (it will also help make the move easier when it's time as some of the hard work will have already been done).
Generally, many of us hold onto things we no longer use, need or want so take the opportunity to also do a major declutter. We love these tips from Cat of Simplify Me on how to declutter. You might even earn yourself a few extra dollars if you sell items that you can invest back into fixing up your home for sale.
Finally, remove personal items such as family photos, collectables or things like names on room doors — basically anything that might remind buyers of the 'previous' owners.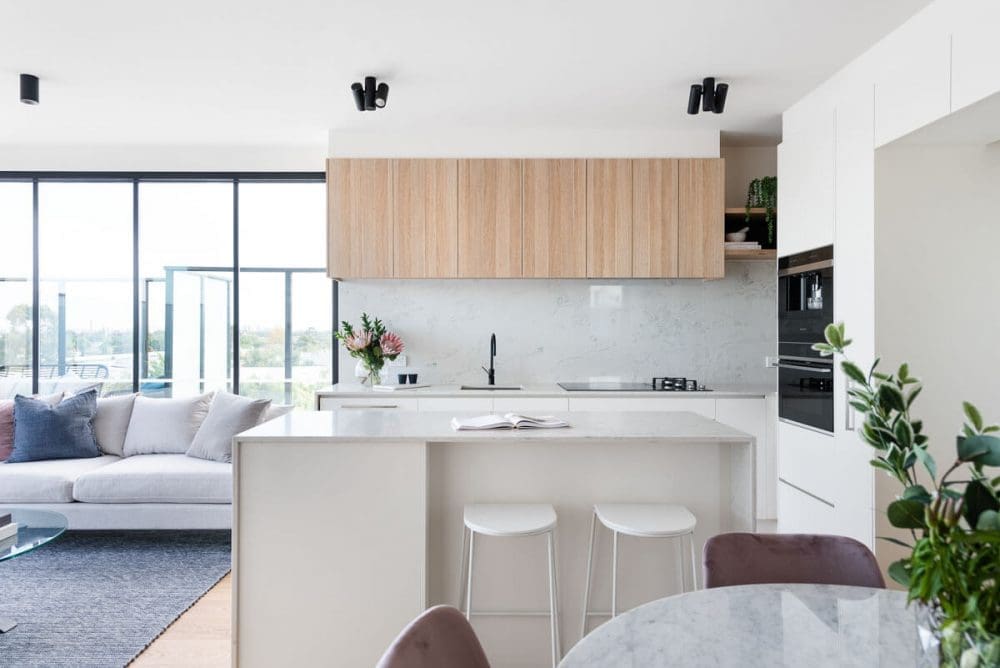 2. Enhance your curb appeal
You don't always have to make big changes to create a big impact.
These are some of our favourite budget-friendly ways to improve your home's curb appeal — the first impression you'll make with potential buyers.
Tidy up the garden
Just as we started with decluttering inside the home, the same tip rings true for outside. Donate or do a tip run to take away anything that doesn't belong and isn't working to enhance your home's street presence.
Maintenance and repairs
Whether it's a squeaky gate, broken roof tile, blocked drains or something else, little problems can send a message of 'neglect' or 'bigger issues elsewhere' that you don't want to be giving off.
A good idea is to do a walk through and take notes of anything you spot and then creating an action list. If you feel you're too close to the property to see problems, enlist the help of a friend for an afternoon to walk the property with you.
Paint your letter box and get new street numbers
This one will hardly cost you a thing and can be the difference between people finding your property easily or driving up and down your street in frustration (hardly the mood you want to set).
A lick of paint on your letter box and replacing your street number is an easy afternoon project that will serve you well.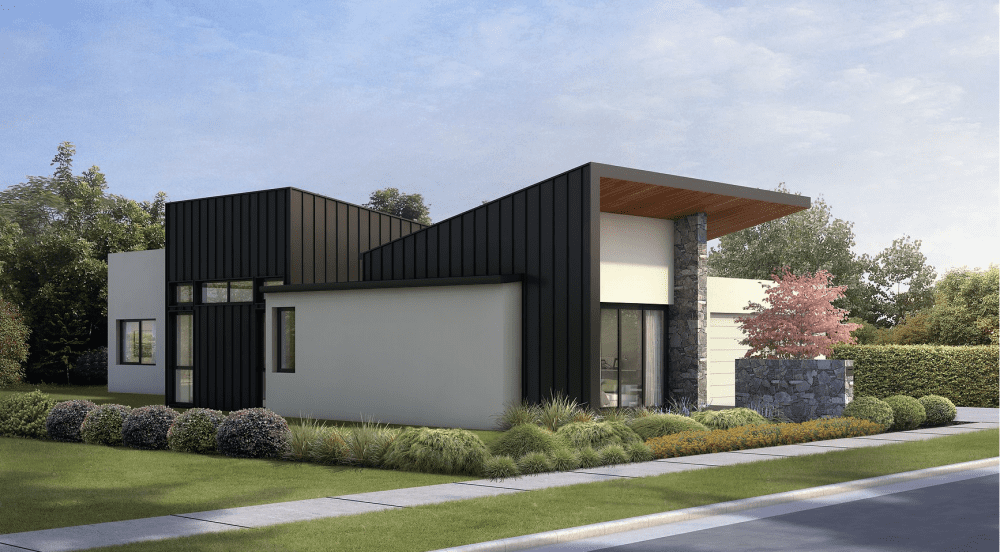 Mulch your garden beds
Many of us don't have the time or money to landscape the front garden before sale but adding new mulch is an achievable weekend job. Mulch is a useful trick to define garden beds, brighten up your garden, and make them appear cared for… even if they've been neglected.
Not all types of mulch are the same so check out these tips from our gardening expert on how to select the right mulch.
Tidy the garden
A zero-cost way to improve your home's curb appeal is to simply pull out the gardening shears to prune plants, mow the lawn and tidy up garden beds.
Fresh lick of paint
Paint is one of the best 'bang for buck' tricks in the book. As well as painting your letter box as we mentioned above, we suggested sanding back and painting any rusty grills or gates, your front door — and if you really want to go all out, even your front façade.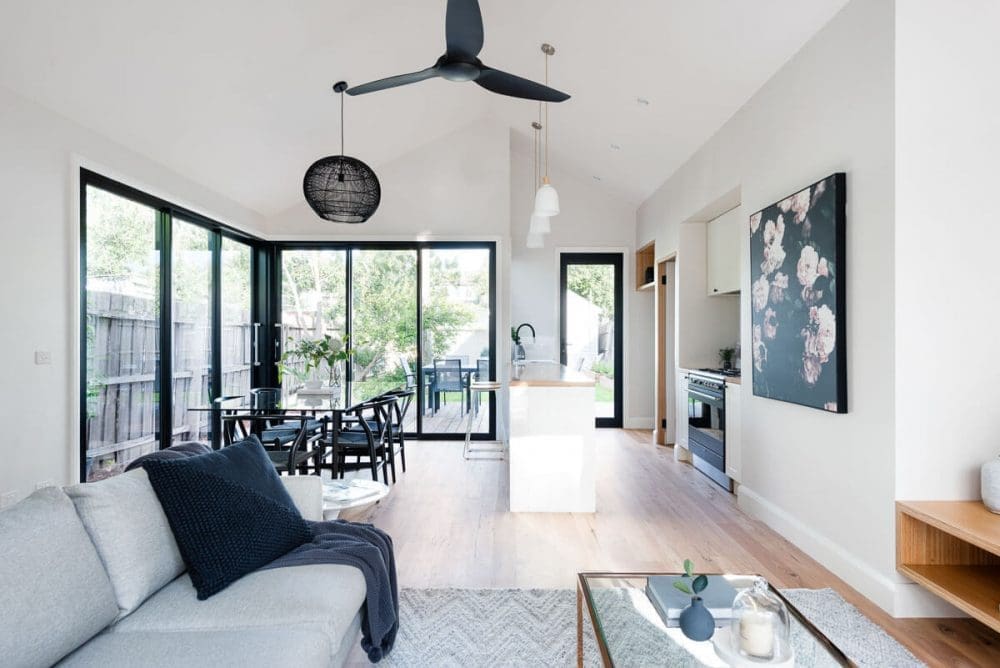 3. Have enough empty spaces
Back to inside the home, a tip many professional stagers use is 'void space'. While you may be tempted to think 'more is more', when it comes to selling a home, you need to create space for people to visualise where their possessions would go.
Empty spaces such as blank walls, empty mantelpiece, and clean surfaces not only help to depersonalise the home, but also make the rooms look more spacious, bright and airy.
Just be sure to not go too far as a sterile home can also turn buyers off so keep reading for tips on how you can brighten up and add warmth to your home.
4. Brighten up
Dark coloured walls, deep toned furniture, dark carpets, curtains or furnishings can make rooms feel smaller than they are, or worse, dark and gloomy.
While changing the wall colours or swapping out dark furniture are improvements that demand a certain amount of investment, you can create a lighter mood by simply changing some of your décor.
Lighter or brightly coloured cushions on the sofa and bed along with a new throw create a big impact. Neutral artwork will add colour and life to your walls. Carry the new colour palette through the space by picking up 2-4 pieces of décor to sprinkle across the room.
Plants are also an easy but effective way to add a natural freshness to interiors. You could opt for services such as an indoor plant hire in Sydney if you don't have your own plants or if you're worried about their maintenance.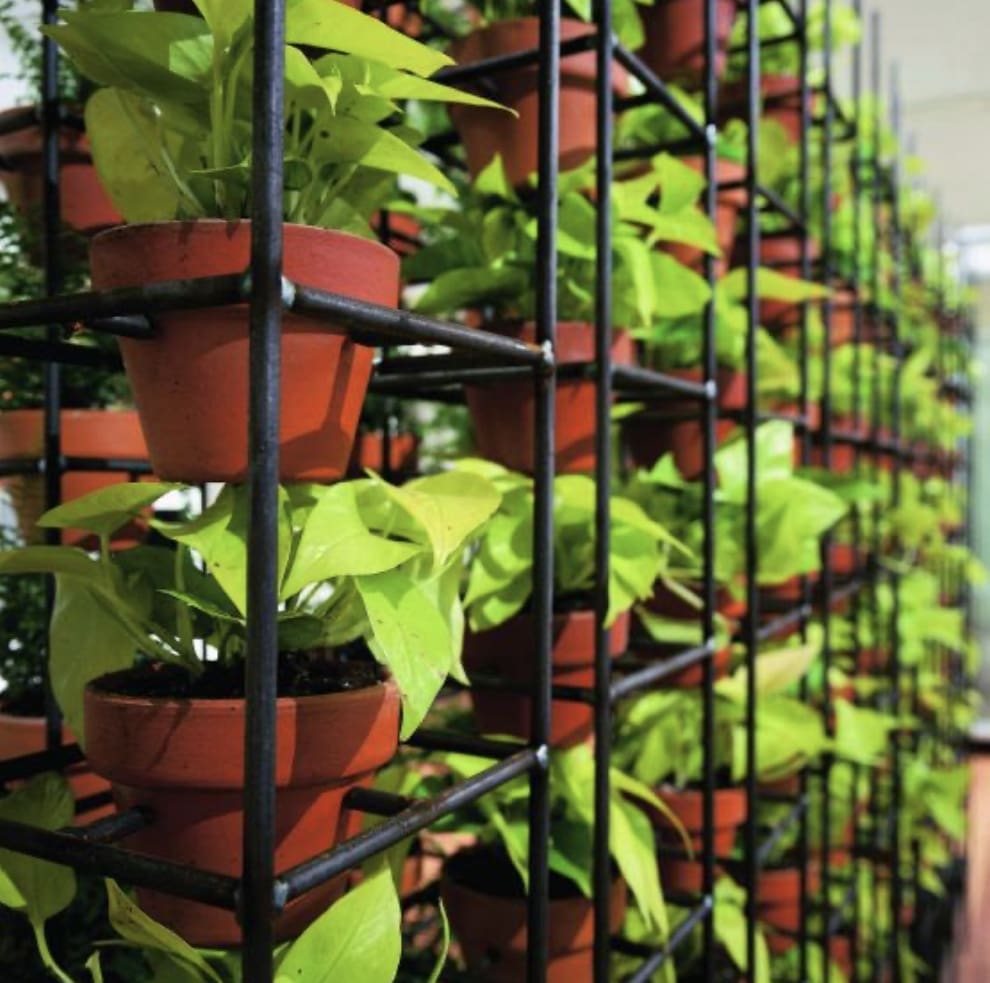 5. Appeal to the other senses
The tips we've listed so far have all been about what you can 'see' but when it comes to creating an emotional connection with a property, we need to consider the other senses at play.
You've probably heard the saying 'the nose knows' and let's be honest, who wants to buy a house that smells of bad odours, cigarette smoke or stale cooking. Our sense of smell impacts on our decision-making process, even if it's just subconsciously.
Get rid of problem smells by giving your home a deep clean (including washing walls, cleaning carpets and drapery) and rather than using the old trick of baking cookies before an open house, we recommend a lighter scent such as burning a soy wax candle.
Another often subconscious deciding factor is mood which can be a little harder to address. Lighting does have a direct relationship to mood though so be sure to fix all light bulbs, and invest in a few table or floor lamps for ambient lighting.
We hope these tips help you prepare for an open house without the overwhelm! You may also like to check out these tips on minimising stress when selling your home.