Getting your home ready for sale can be one of the most daunting and stressful experiences… we even read that some researchers found it to be more stressful than bankruptcy!
Cat Brown, owner of simplifyme, is a pro at getting houses ready for sale and maximising the selling potential of homes. She joins us again today to share her tips on minimizing stress when selling your home.
1. Declutter your home before you list it. You'll get a higher selling price and it will cut down the mammoth task of moving if you can declutter your home early. See the top 7 tips I recently shared on how to declutter your home.
2. Get an expert to help you prioritise. There are a million and one things you could do to get your home ready for sale but limitations of time and money means there are only so many things you can do. A professional can help you identify where to focus your effort to get the most return. For example, if you're using an extra bedroom as a study when you're advertising it as a bedroom, pack the room up and stage it as a bedroom.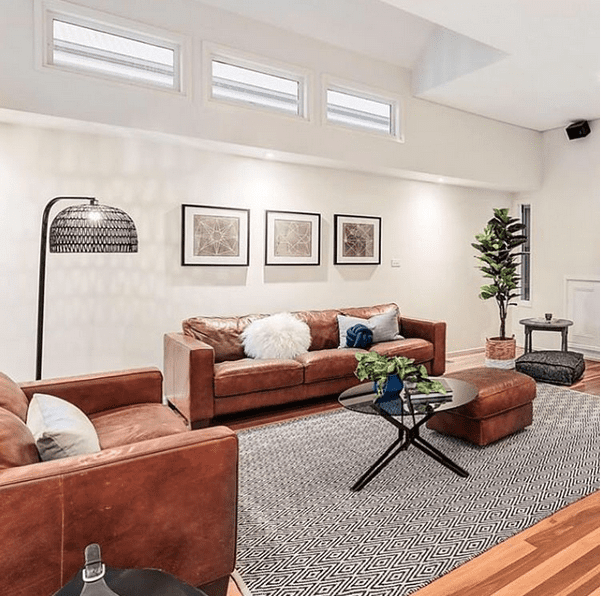 3. Consider what's manageable. Similar to the point above, it's important to look at manageable fixes to get your home ready for sale. If there is a feature of your home that really bothers you, chances are it will also bother potential buyers but that doesn't mean you need to invest in major renovations. Sometimes there are quick fixes to these problems, for example, instead of retiling your bathroom, use a grout pen between the tiles to freshen it up and add some fresh towels and a pot plant to give your bathroom the lift it needs.
4. Ask for help. Like the saying goes 'a problem shared is a problem halved'. Whether it's a professional service like I offer or just asking your friends and family to help you, getting some extra hands on deck to declutter and come up with a plan for success can make the world of difference.
5. Keep things in perspective. Know that you will be going through a stressful time and make 'plans' to manage. A couple of tips I recommend to clients is to have an empty washing basket at hand — it means that when you get a call for a last minute open for inspection, you can zip through your house and tip all the bits and pieces like wet tea towels, kids toys, dirty dishes etc in there and then take the basket with you. Keep a bucket full of cleaning products so you don't have to go searching on the day. Also, double up on bedding so you don't have to change over quilt covers on the day.
We hope Cat's tips for minimising stress when selling your home help you. You can also read our '8 quick fixes to get your home ready for sale' for more pre-selling advice.