Supported by Flooring Xtra
It isn't until you start renovating or making selections for a new build that you realise just how many decisions there are to make! And one set of decisions that can be particularly difficult is around flooring — what material, colour, size or quality?
To help make the selection process less overwhelming, we're sharing everything you need to know about how to select the right flooring for your home!
Related article: 10 things to consider when selecting flooring for your home
Related article: Bonnie's flooring before and after
Function
It's rather unlike us to begin with function over aesthetics but when it comes to flooring, you need to be practical.
Are you looking for flooring in a high traffic area? Do you have young children or pets (i.e. greater concerns around cleaning and maintenance)?
Before you begin the search for flooring, it's wise to take the time to consider where you're flooring and what those spaces will be used for.
For example, laminate can be harder wearing than say engineered timber, so if you have pets or will be using the material in a high-traffic area, you may want to factor this in.
Read further below where we share the pros and cons about each flooring option so you can make a more informed decision.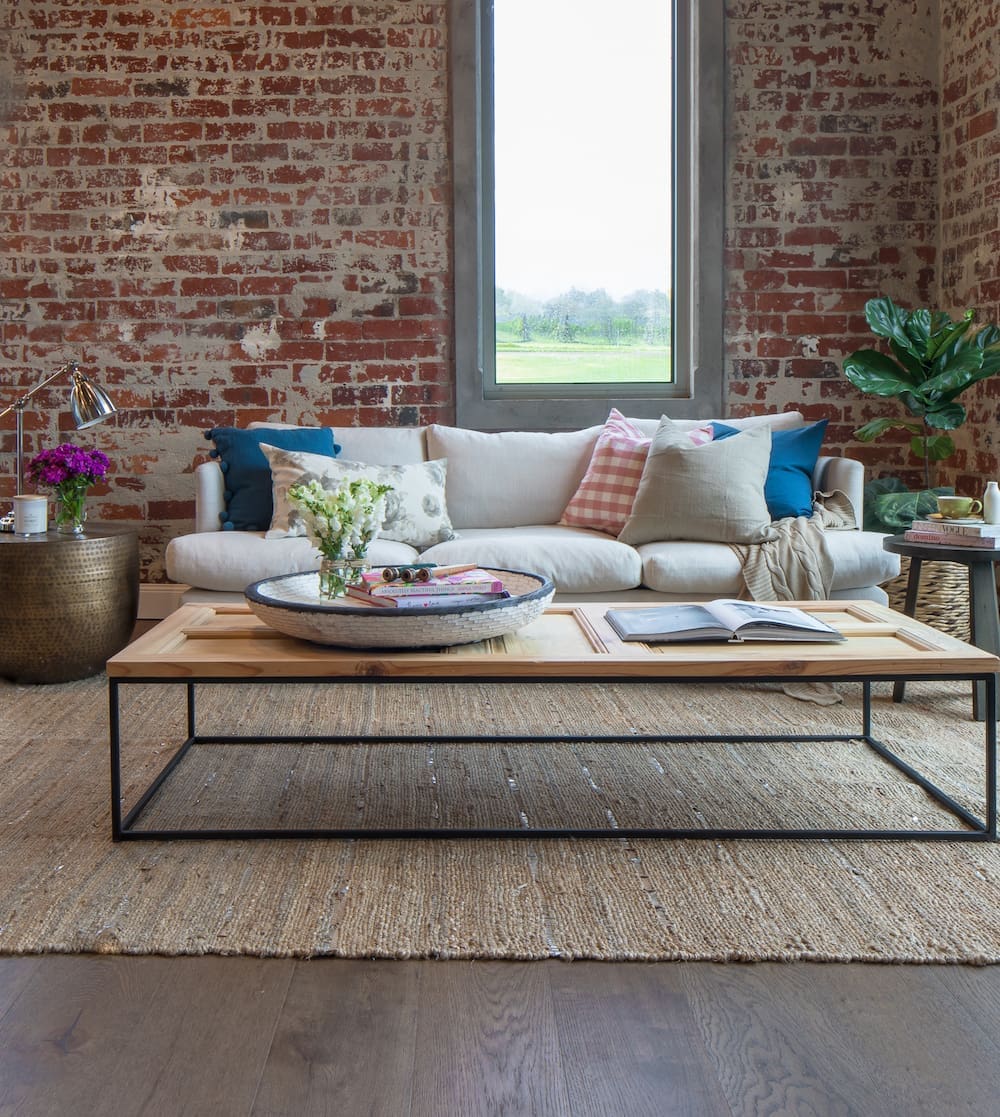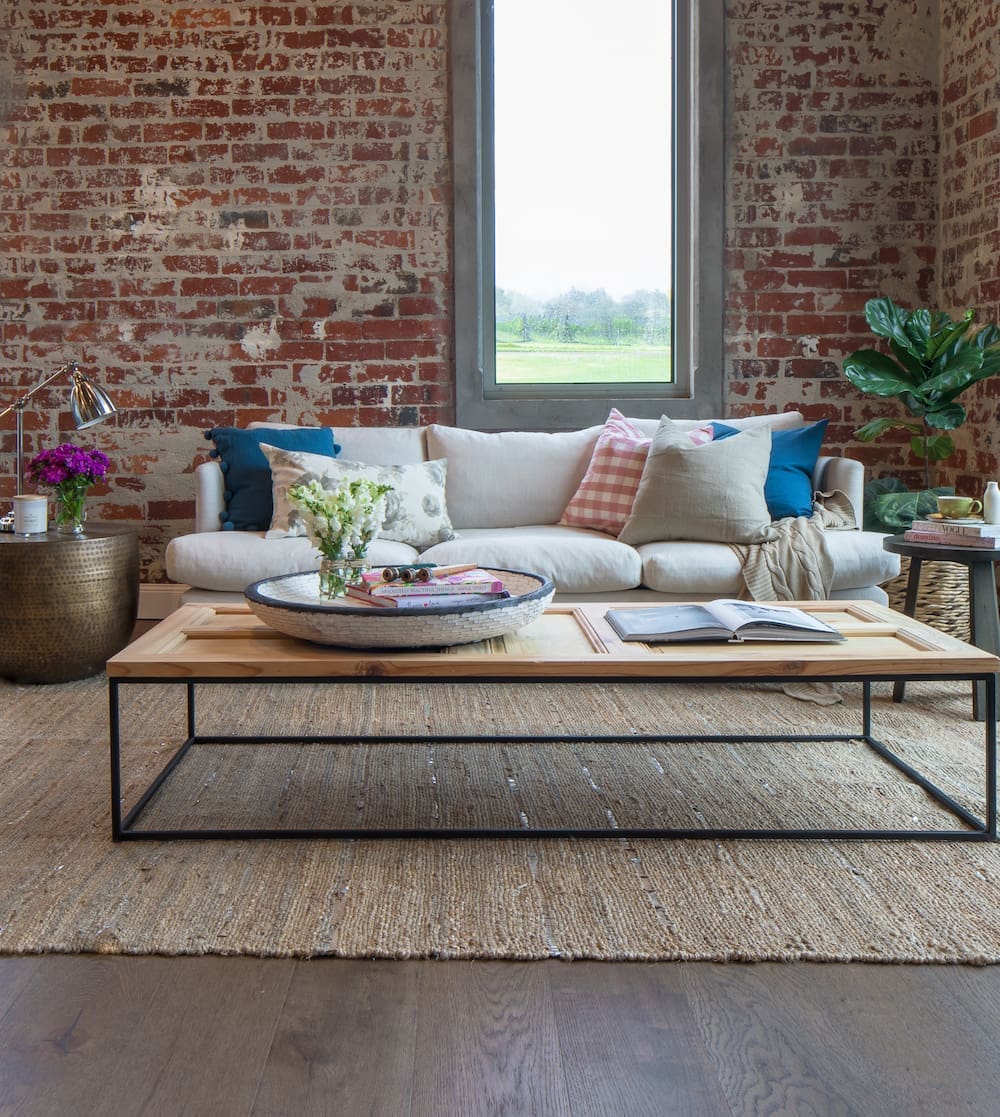 Price
Of course, there's no escaping the reality that we can only make selections that are within our budget.
The price of flooring can range significantly and generally depends on the materials used (natural vs engineered), the manufacturing process and if any special features have been added (such as asthma friendly).
Flooring technology has progressed a lot in recent years so the old rule of vinyl being the cheapest, followed by laminate, bamboo, engineered timber, and then solid hardwood doesn't hold true anymore.
Vinyl flooring for example, is no longer just sold on large sheets — individual luxury vinyl planks are incredibly realistic with their textured finish and are comparable in price to a lot of better quality laminates. A benefit of this product though, is that should one plank become damaged, you can simply peel away and replace that single plank rather than having to replace a whole section of flooring.
To get the best result for your home, we recommend thinking about where you're happy to splurge and where you're willing to save. You may be better off using a combination of flooring materials to fit within your budget.
For example, if you are using carpet in the bedrooms, you could consider using a luxury carpet such as Flooring Xtra's new Urban Instinct 100% wool range (we love the Copenhagen option!) in the master bedroom, and a more affordable synthetic carpet in the children's rooms.
Another idea could be to use premium engineered timber flooring in your formal areas, and a less expensive laminate in spaces that aren't as important to you, such as a rumpus room. Just be sure you keep to a similar style and we don't suggest having two different timber options butt up against each other.
If price isn't a concern though, it's always best to go with the highest quality option so keep on reading for our tips to find the right flooring to suit your style.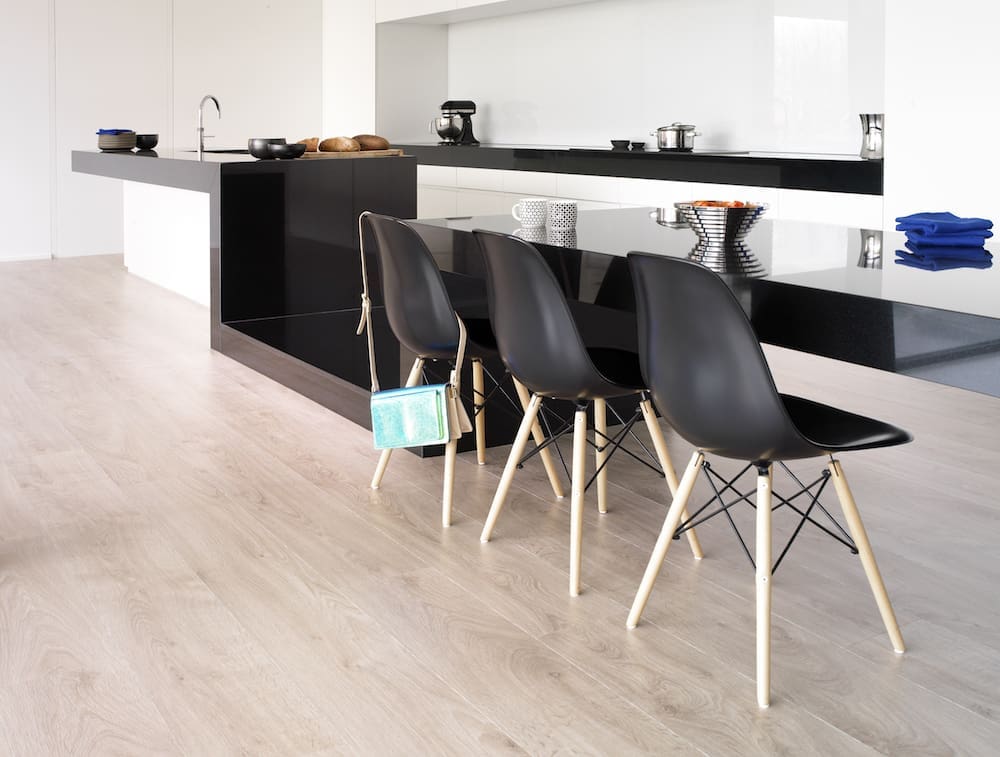 Style
Knowing the type of interior you want to create will help you select the right material and colour.
The oh-so-popular Scandi style sees blonde and white timber flooring being selected, with light coloured carpet used in bedrooms. It's not uncommon to see the timber laid on an angle or for a herringbone pattern to be used.
The 'moody hotel luxe' style suits premium dark charcoal carpet in the bedroom and smoky coloured timber flooring such as the Hybrid flooring range AquaSmart Mountain Grey Gum from Flooring Xtra.
Country homes are often defined by more red wood timbers, and timber flooring is generally carried into the bedrooms with a large area rug used below the bed.
Coastal or Hampton style homes both pair well with light and white timber flooring and there's a great range of luxury vinyl to choose from as well as engineered hardwoods or laminate for the price conscious. In the bedroom, often more natural, sandy colours are used or lighter tones to keep with the airy feel.
Whatever style you select, it's a good idea to do your research and know the look you want to achieve so you can make the right choice while also balancing durability and cost.
If you're unsure of your interior style, why not take our free quiz here!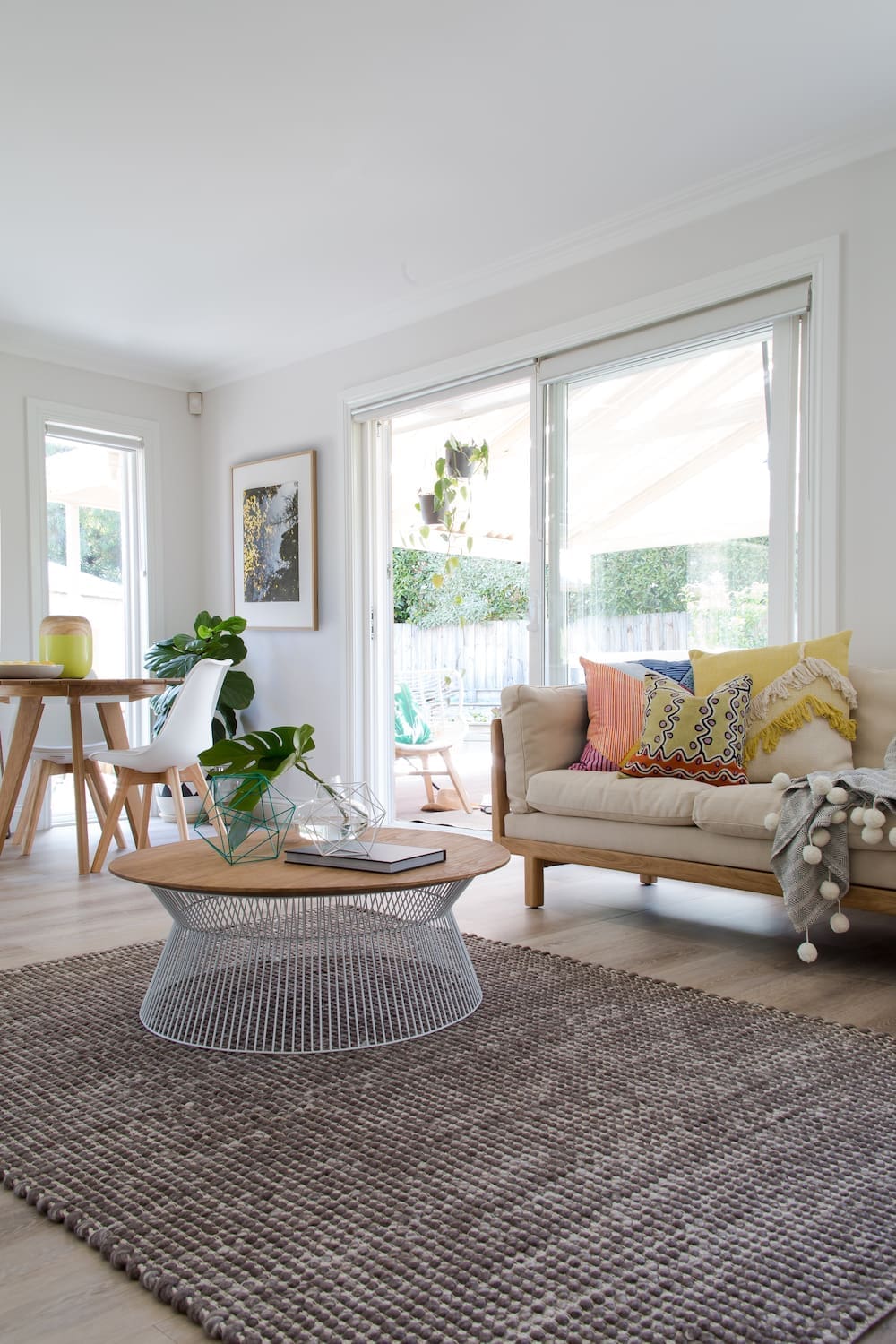 Pros and cons
Carpet
A high quality carpet, like wool, will make your room feel soft and luxurious.
Wool is also naturally fire resistant, has insulating properties, is a renewable resource and biodegradable.
There are other clever carpet options out there that come with stain resistant technology built into the carpet fibres — so it's easy to clean and incredibly durable.
Do you suffer from allergies? You may think carpet is an absolute 'no no' but Flooring Xtra's Soft.e range are made from recycled plastic bottles — making them anti-allergenic and 100% earth friendly!
We recommend carpet in bedrooms to add that element of luxury and warmth. It is also ideal in family and living rooms.
Available in a wide range of colours and textures, you can be sure to find a carpet to suit your colour palette and interior style. Prices for a good quality carpet start at the mid-range and added extras such as thickness and fibre may cost more.
A good quality underlay will help extend the life of your carpet. Flooring Xtra have Dunlop Envirotred available which is 100% recyclable, making it softer on your feet and gentler on the environment.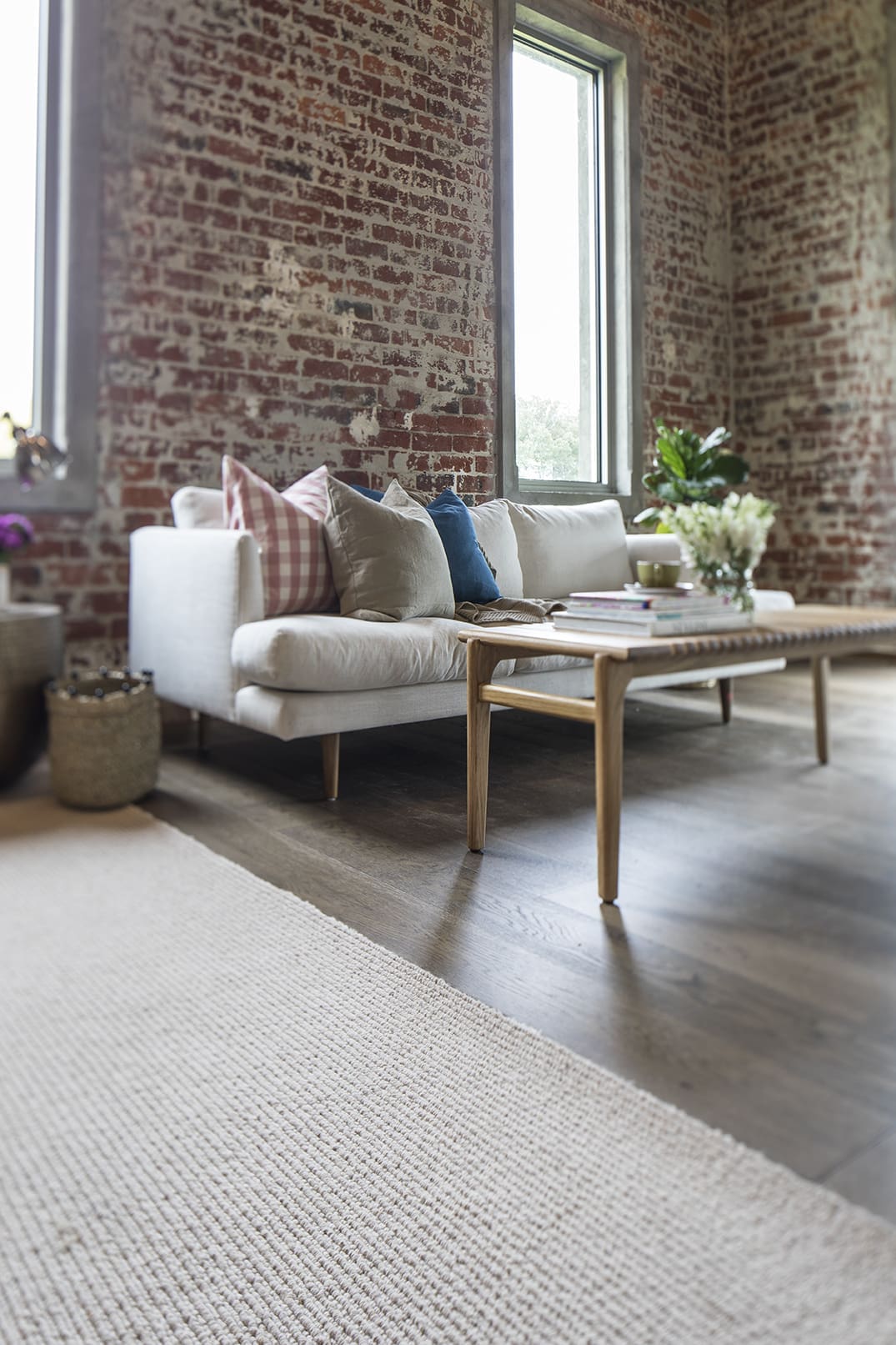 Laminate
If you want timber flooring but your budget won't stretch for it, laminate is a great alternative.
Often confused with floating timber, laminate is actually made by fusing several layers of melamine and wear-resistant minerals to create a high-density coreboard that looks and feels just like timber.
Lower cost isn't the only perk of using laminate though — it's a much hardier flooring solution than timber and is resistant to wear, stains, scratches and indentations. The downside is that it cannot be refinished or used in wet areas.
Consider using laminate in high-traffic areas and larger areas as a cost effective and long-lasting flooring solution.
Bamboo
Bamboo is an affordable and sustainable flooring option available in a range of colours from dark chestnut to light oak tones.
Unlike timber that can take 20 years to mature, bamboo grows much faster and only takes 3-5 years, making it a more eco-friendly and wallet-friendly flooring choice. Bamboo still has the benefits of strength, durability and style, and makes an attractive alternative to engineered timber flooring.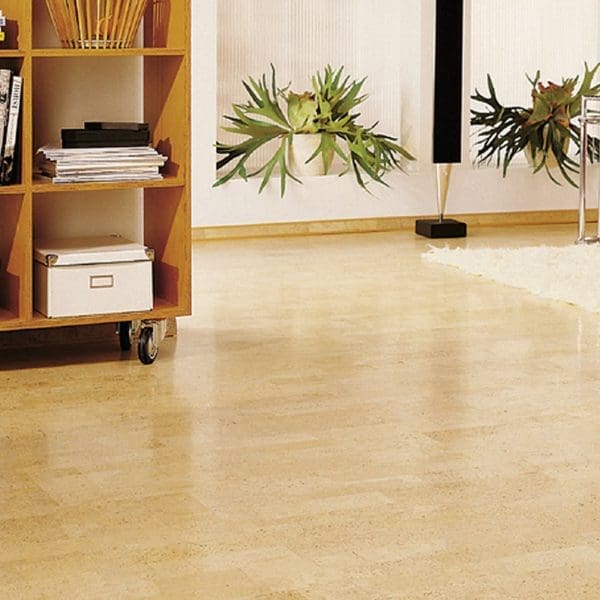 Luxury vinyl
Don't cringe — vinyl has come a long way since the '70s!
Luxury vinyl can fool you in believing natural materials have been used (like timber or stone flooring) — without the price tag!
Pet-friendly, easy to clean, and quieter and warmer underfoot, vinyl does have a lot going for it.
We suggest using vinyl in family rooms where you want to create a luxury look for less. With the wide range of options available though, including luxury vinyl tile that looks like Travertine, you may be tempted to carry it through more of your home.
Engineered timber
Engineered timber has the natural appearance and warmth of solid wood without the hefty price tag to buy and install (you may even be able to install it yourself to save).
Timber flooring is a contemporary and popular flooring choice because it lasts, is easy to maintain and looks great. High quality engineered timber floorboards, like the newly launched Forest Retreat range, can even be recoated for an extra long-life.
From natural to white oak, coffee tones and even greys, you can find an engineered timber for your home. Carry this flooring through rooms to create the feeling of spaciousness in your home.
Floating timber flooring is a great choice for almost every room; it's just not suited to wet areas like the laundry and bathroom.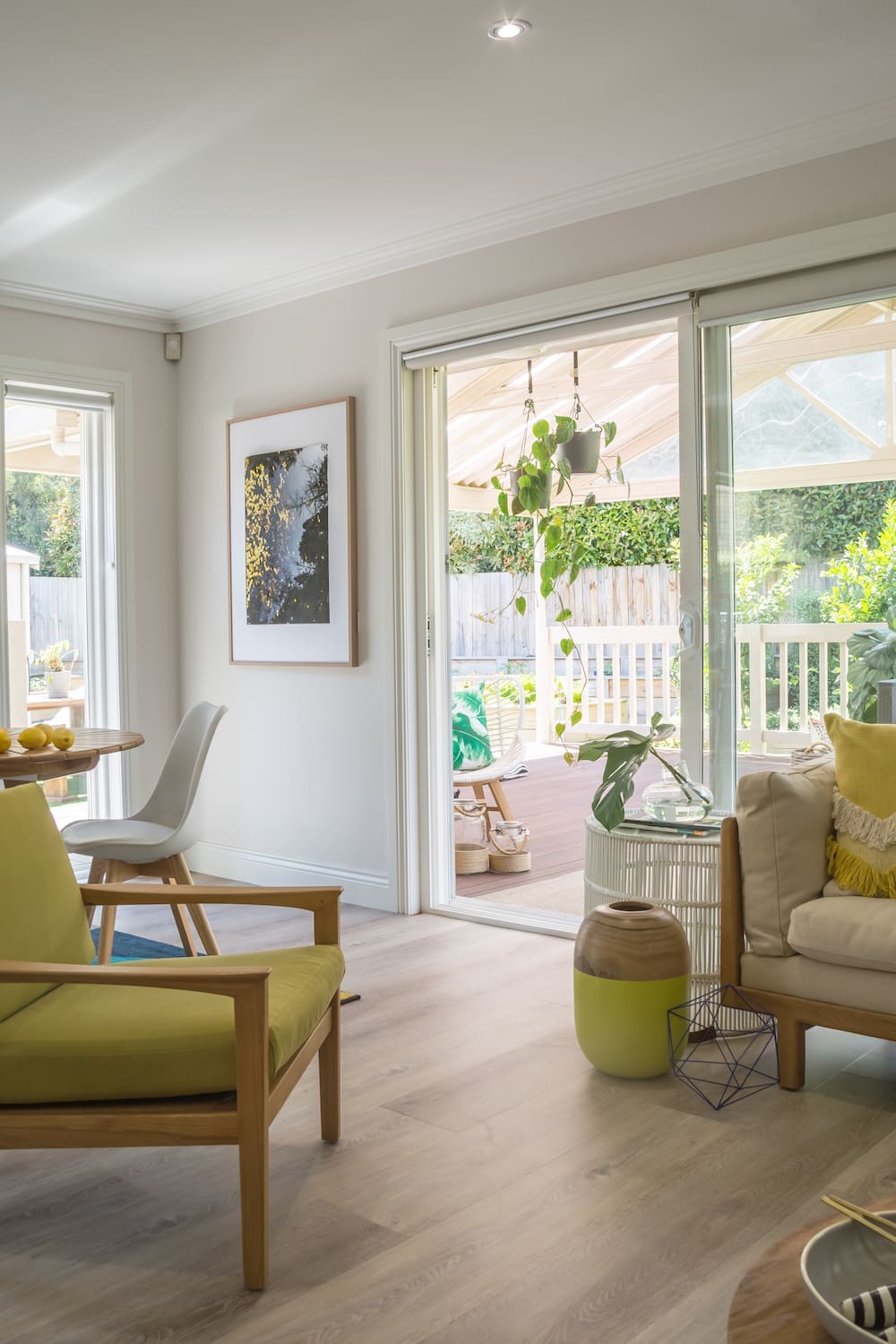 Solid timber
Solid timber flooring is the traditional type of timber boards laid on bearers or joists and can only be installed by a professional.
The price varies depending on the timber you select and the grade — generally there are three grades with the cheapest having more knots, grain and natural variation and the most expensive having few defects.
Available in a wide array of timbers, popular choices include 'Spotted Gum', 'Blackbutt' and 'Tasmanian Oak'.
Some people are concerned about the environmental impact of solid timber flooring so you may want to consider ensuring the timber comes from sustainably managed plantations, or use recycled timber, or opt for engineered timber (mentioned above).
Tile
Whether it's outdoors, in the kitchen, bathroom or lounge, tiles can make a smart flooring choice.
Porcelain tiles are a type of ceramic and are ideal for both indoor and outdoor flooring as they're hardwearing and easy to maintain. Available in a wide range of colours, patterns and sizes, tiles are more versatile than ever.
Larger format tiles, like 600mm by 600mm or the more recent 600mm by 1200mm, are a popular way to create a modern, spacious look.
As well as porcelain tiles, there are natural stone tiles available such as marble or limestone. It's important to be aware of maintenance before you select these though as many require sealing before they are installed, careful cleaning and ongoing re-sealing to keep them in good condition. Acidic cleaners and bleach must always be avoided.
The downside to tiles is they can feel cold underfoot so underfloor heating may be required which can add to costs.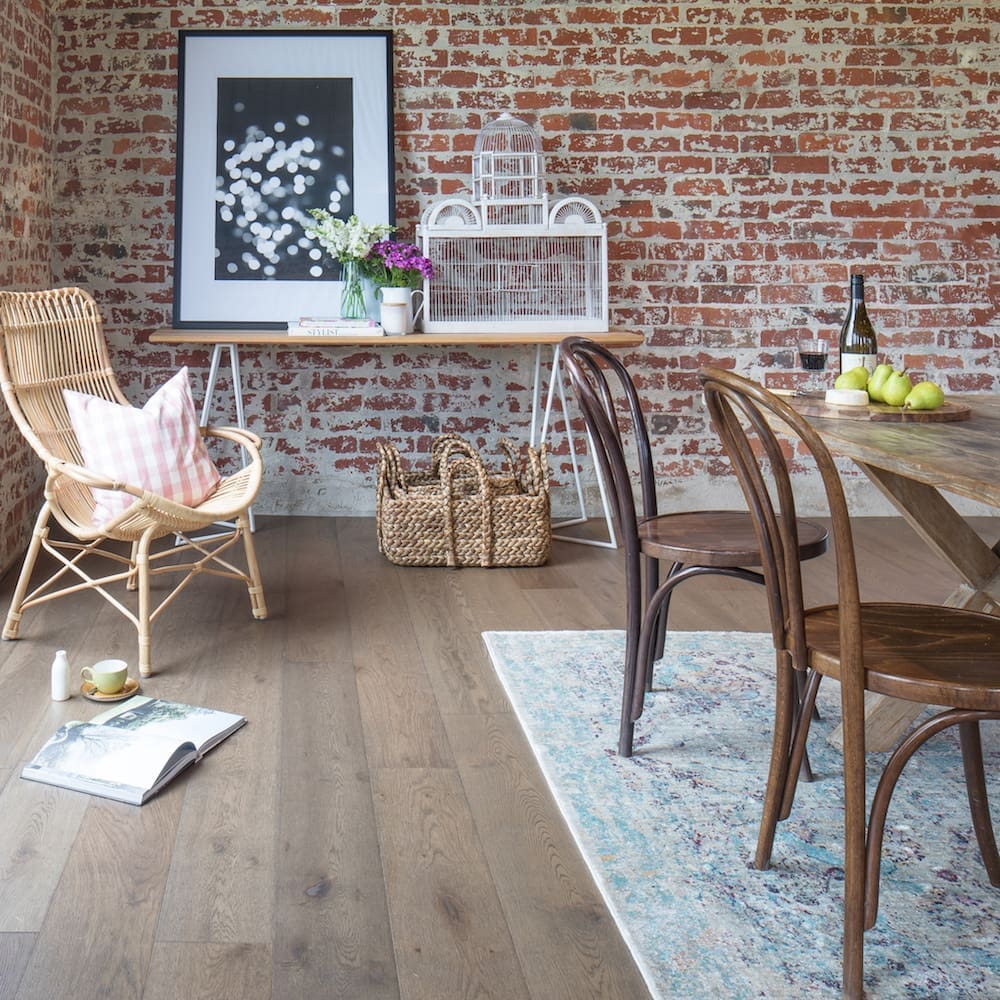 Other flooring options
We've covered off in detail the most popular flooring options but there are even more available including polished concrete, rubber and cork.
Polished concrete can look modern and be hardwearing, however it's best done at construction stage when it is less expensive than retrofitting (it can also be cold underfoot if it isn't heated by sun or in-slab heating).
Rubber can be soft and durable, however it is difficult to clean and has poor resistance to marks, stains and indentations.
Cork can also be hardwearing and feel warm underfoot, however it has relatively poor stain and water resistance unless it is sealed properly.
There you have our guide on how to select the right flooring for your home. Did you find this info useful? Is there anything else you'd still like us to answer? Leave a comment below and we'll get back to you right away!