Supported by Flooring Xtra
Another reno job we just ticked off the 'to do' list at Bonnie's house is her flooring.
We ripped up the original '70s style lino in the kitchen and brown carpet in the living areas and hallway to make way for new engineered Blackbutt timber from Flooring Xtra throughout.
By using the same flooring throughout, her home now feels larger as there isn't the visual break between her kitchen and living spaces. And the timber has definitely lifted her interior, making it feel more contemporary and luxe while also adding warmth.
Related article: How to select the right timber flooring for your home
Related article: Bonnie's full house renovation: Before + afters of each zone
Flooring before
These photos don't do justice to the space before — not to mention the smell of that old carpet! In any case, as you can see there was a basic brown carpet in the entry, through to the open plan dining and living area, and down the hallway into the bedrooms.
Bonnie couldn't wait to rip out the old carpet and lino and replace it with a more modern and easier to maintain material.
We visited a range of showrooms and ultimately decided on an engineered Blackbutt timber from Flooring Xtra as it achieved the real timber finish that Bonnie wanted while also fitting her budget.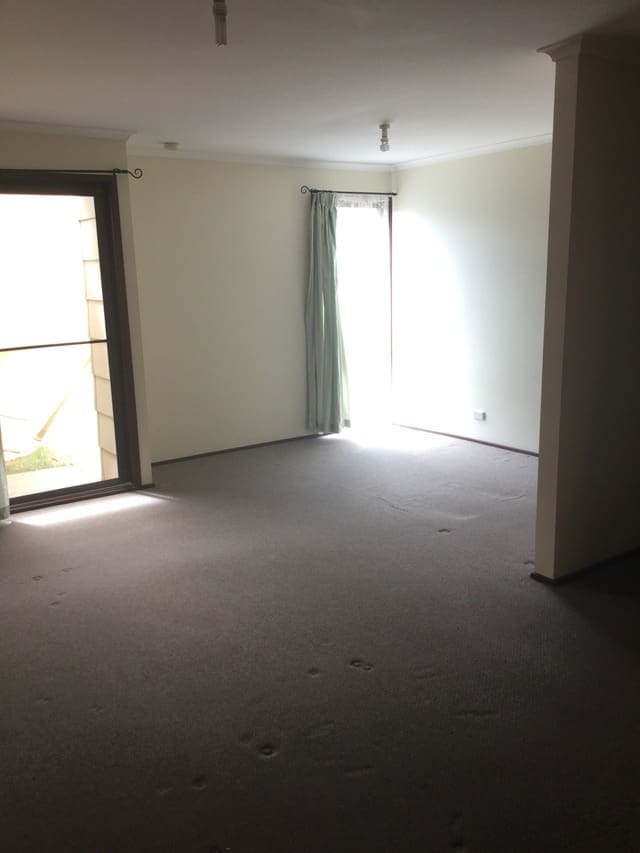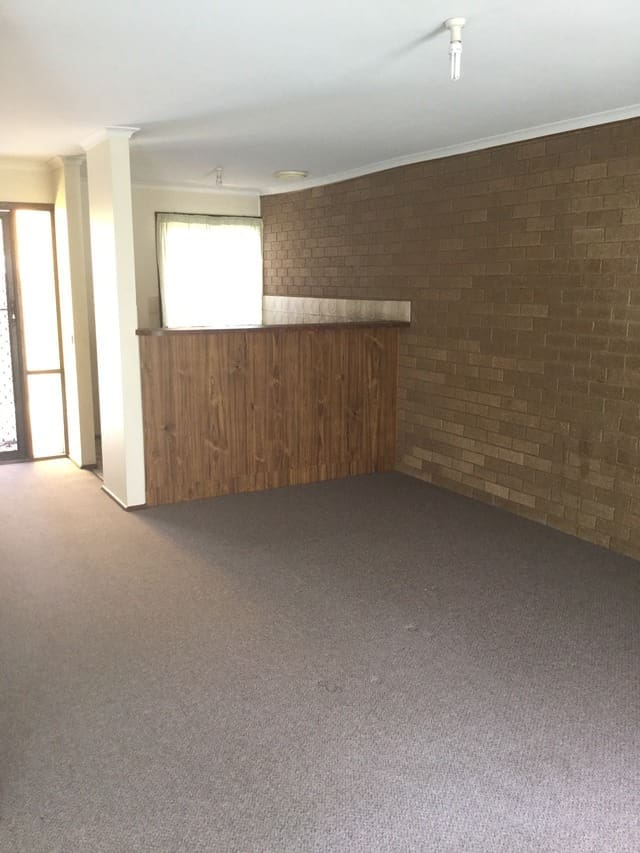 Flooring after
Talk about a transformation, right?!
We carried the new Blackbutt engineered timber from the front door through into the kitchen, dining, living area and down the hallway into the bedrooms.
You can see the beautiful finish and subtle colour variations of the product in the photos below. Engineered timber is made up of multiple layers with the top layer being real timber, which makes them more affordable than solid timber while still offering the benefits — including not retaining odour so the smell in Bonnie's home is gone, yay!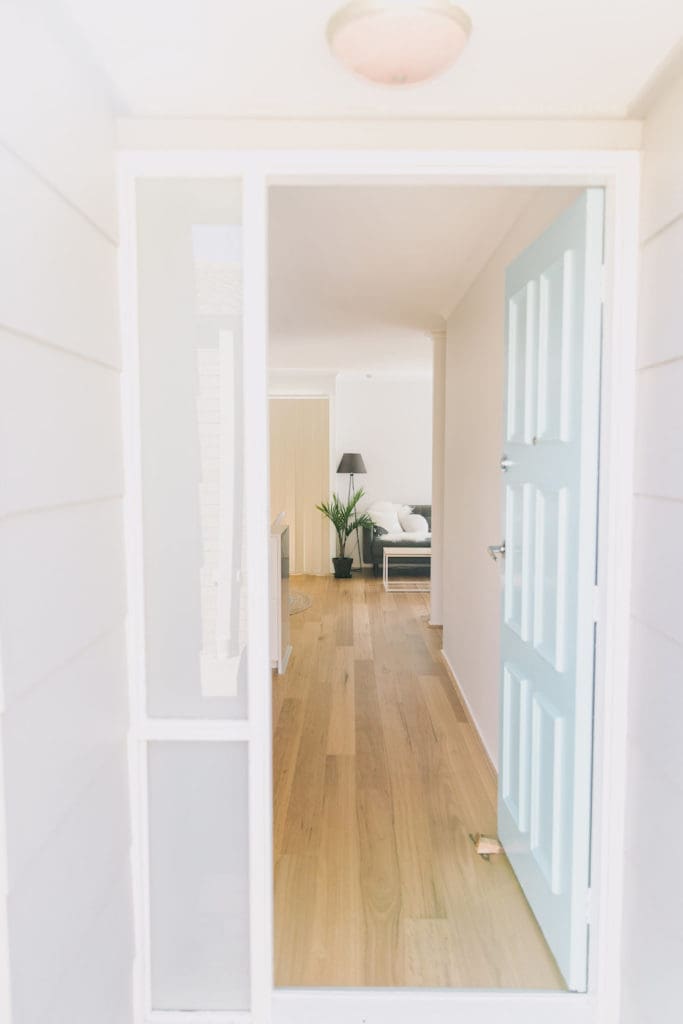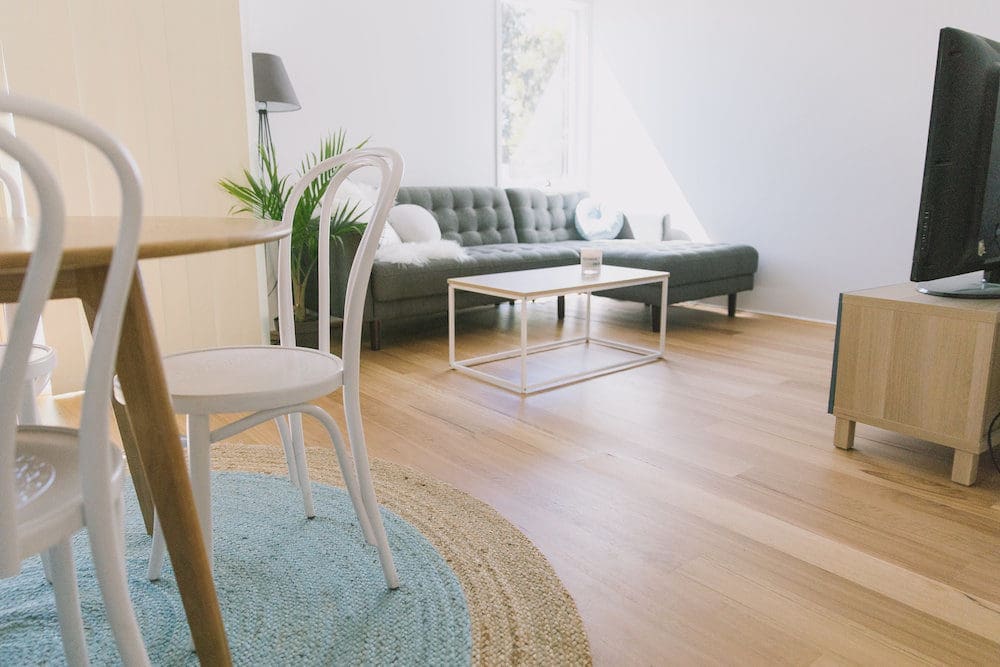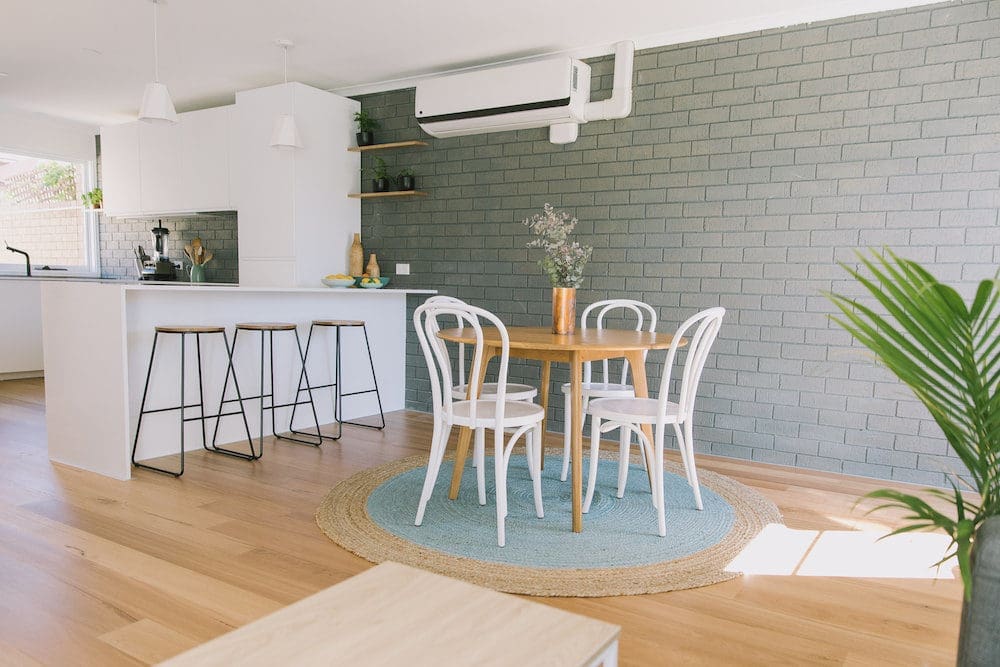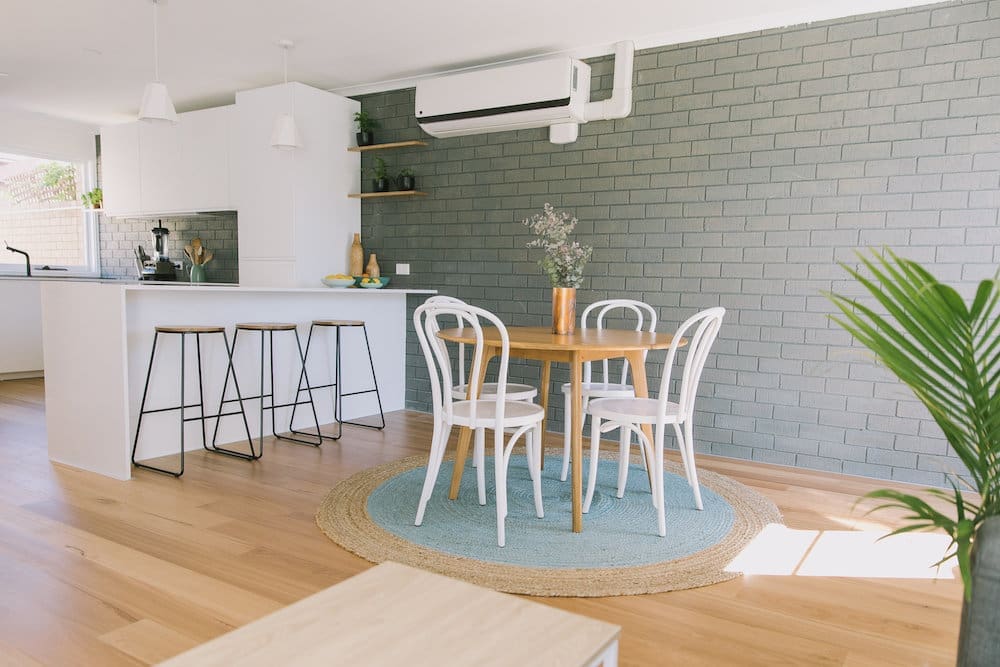 We considered a lot of timber and timber-look solutions before settling on the engineered Blackbutt you see here, and you can find our tips to select the right timber flooring for your home here.
If you love a real timber finish, without the solid timber price tag, you can check out more of Flooring Xtra's timber range here.
Big thanks to the team at Nu-Lay Flooring Xtra in Canberra for doing such a fab job. We couldn't be happier!
What do you think of this transformation? If you have any questions about this project, pop them in the comments below and we'll get back to you asap.
'After' photography credit: Thorson Photography