Supported by Flooring Xtra
You may have been following along with the renovations we have been doing at Bonnie's house and now it's time for us to select flooring for her kitchen and living space!
Trying to decide on the right timber flooring has proven a little more challenging than expected so we're sharing our tips on how to get it right for your home.
We recently explored the pros and cons of various types of flooring on the blog and now we're putting this info into practice.
Bonnie's brief is simple and clear – she wants timber flooring! But with an inside dog (think fur and scratching floorboards) as well as budget considerations, we had to look at whether natural timber, engineered timber, bamboo, timber-look vinyl or laminate would be the best option.
Benefits of timber flooring
Some of the main benefits of timber are that it adds warmth and visual interest to your home. A timber look is timeless and you can play up its natural form, versatility and character. Several grades of timber are available and depending on the species you choose, you may prefer something that shows the markings on the wood such as knots, or a smoother grade to achieve consistent colour. Natural colour variation in timber flooring is all part of its appeal.
Another benefit, according to a report by PlanetArk, is that timber flooring has positive physiological and psychological benefits that mimic the effect of spending time outside in nature. The feelings of natural warmth and comfort that wood elicits in people has the effect of lowering blood pressure and heart rates, reducing stress and anxiety and increasing positive social interactions.
From a practical point of view, timber flooring is easy to clean. Most engineered floors have multiple layers of protective coatings which will offer stain resistance too.
Engineered and wood flooring also doesn't retain odour and is great for those with allergies. It is also something that buyers are seeking in a property, helping improve resale value.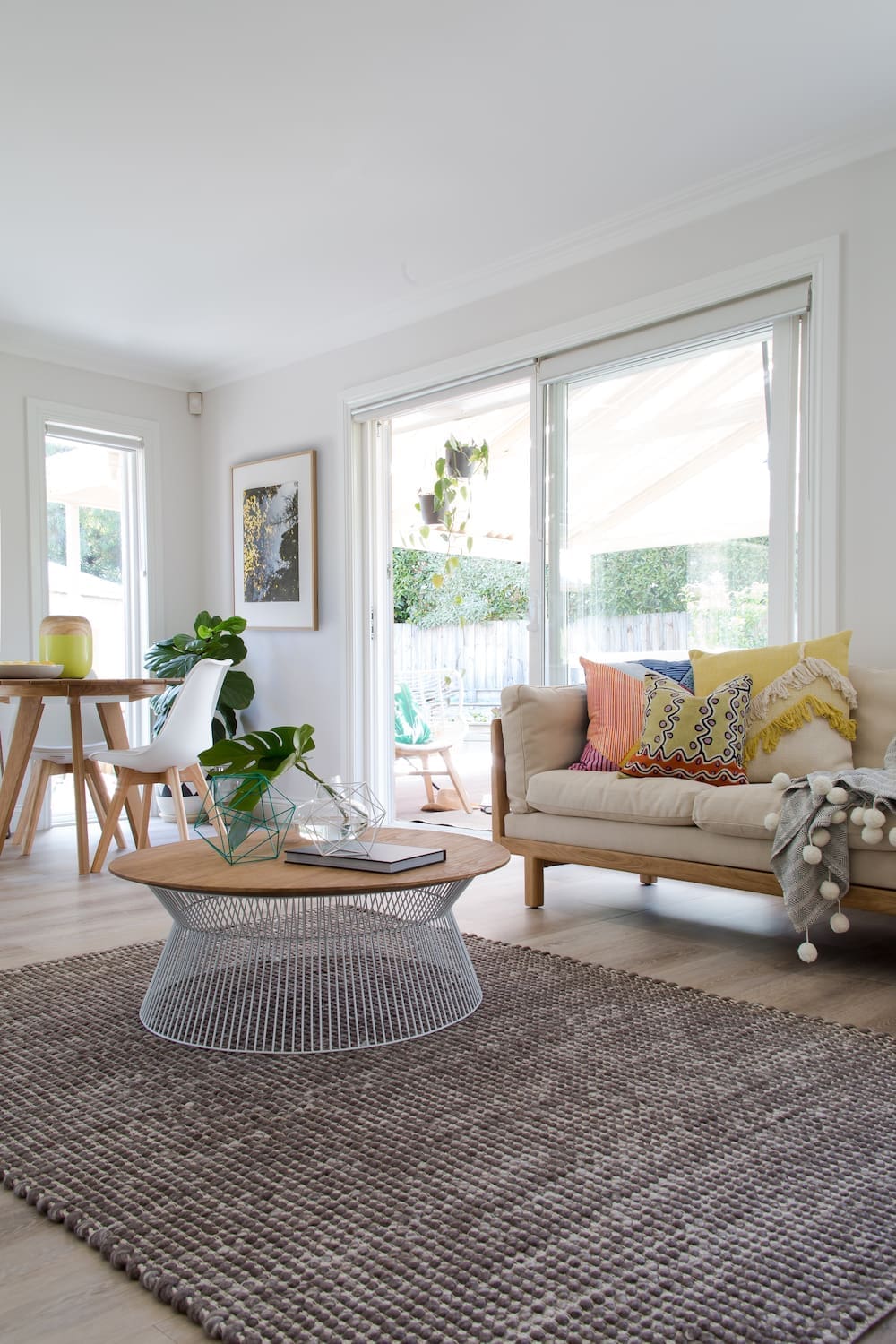 What to consider when picking timber flooring
You may hear about the Janka rating when looking at timber floors. Janka ratings tell you how hard the timber is; the higher the number, the harder the timber. It can help with scratching when it comes to pets, but the coating on the product may still scratch so it is the strength of the coating, rather than the Janka rating that will determine the scratch resistance. Most flooring will provide various warranties around scratch resistance but they are not scratch proof.
This ties into the next point about longevity. Can the flooring be resurfaced or sanded back?
Laminate timber flooring cannot be resurfaced, so over time you will need to live with the scratches and dents that form, whereas most engineered timber has a layer of natural timber that means you can sand the timber back once – helping to extend its lifespan. It can be worthwhile to check the thickness of the veneer on the flooring you buy as some veneers are thicker than others.
Another important aspect is aesthetics – what kind of interior style are you trying to achieve? Traditionally lighter timbers have been associated with the Scandinavian style, whereas red timbers are often seen in more cabin and country style homes. Grey and black timbers are popular choices for modern interiors. Do your research and know what kind of interior style you want to achieve and look for a timber flooring option to compliment that.
Of course, one of the biggest deciding factors is budget. We're often known to have champagne taste on a Passion Pop budget so be realistic about what you can afford and don't skimp on underlay or the installer. A quality installation can make an affordable product look great whereas a poor installation can make a top quality product appear cheap. Do your research to find an experienced installer or visit the team at Flooring Xtra who ensure all their installers are qualified.
Some people may also be influenced by how eco-friendly the flooring is. You can find timber flooring now that uses renewable or recycled timber, or bamboo is also an eco-friendly choice as it takes less time to grow (3-5 years instead of 20 years).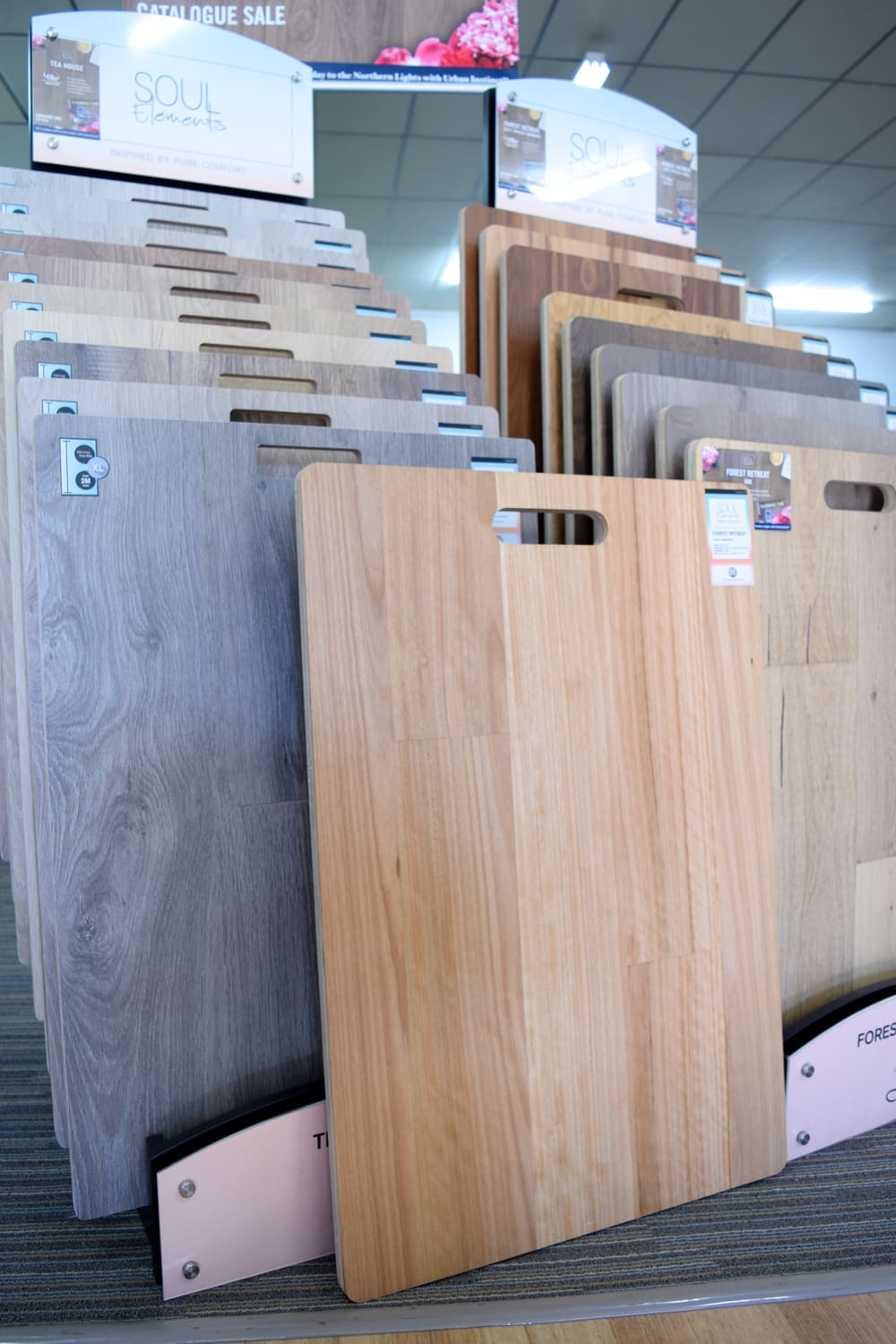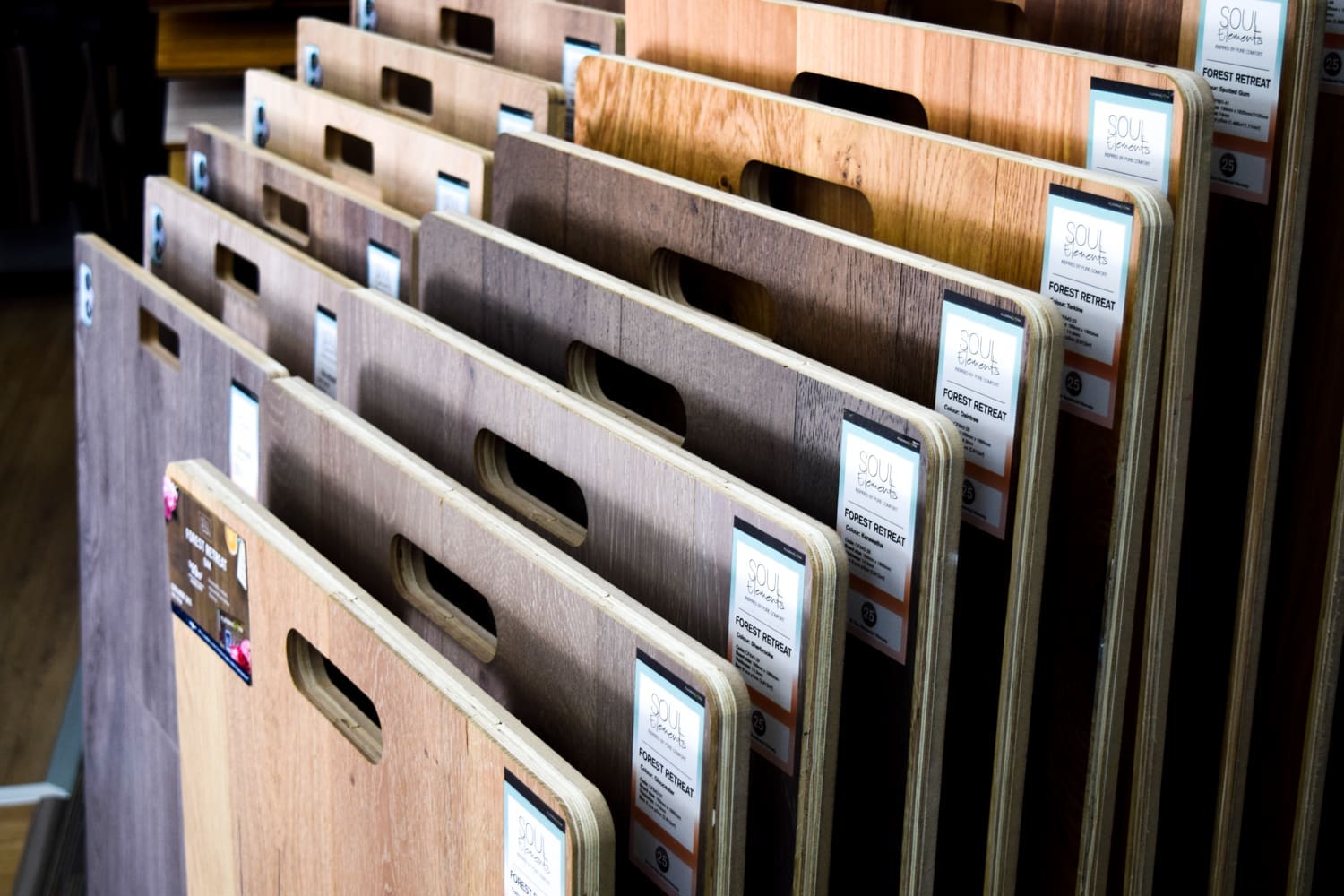 How we chose the best timber flooring for Bonnie's home
We weighed up all the considerations mentioned above and decided an engineered timber floor would offer longevity in Bonnie's home and would fit within her price range (it is less expensive than natural timber i.e. solid timber floors but slightly more expensive than look-alike materials). The main difference between timber and engineered timber is that engineered timber is composed of two or more layers of wood bounded together. The top layer is beautiful natural timber and underneath is usually cheaper plywood, which actually increases the stability of the board.
With this information in hand, we ventured out to Nu-Lay Flooring Xtra in Canberra to look at their newly launched Forest Retreat Australian Species engineered timber range. Bonnie instantly fell in love with the Blackbutt flooring, which has a beautiful light-to-mid timber colour. Blackbutt fits the new, lighter and airy Scandinavian-inspired interior we're creating for her home and with a 3mm veneer; it offers enough coating to be suitable for her dog too.
The only decision that was left was whether to opt for standard width or extra wide timber planks. Bonnie preferred the look of standard boards and these are slightly more affordable than the extra wide planks – win win!
If you're interested in engineered timber flooring for your home, you might like to check out this beautiful new range from Flooring Xtra on their website here.
The timber flooring for Bonnie's house has been ordered and soon you'll be able to see the before and after!