We're always on the lookout for up and coming artists, beautiful crafts, and talented makers to showcase on Style Curator. So we were delighted to discover Ivy De Bruijn, an artist whose craft we have never featured before! Ivy creates unique stained glass art and beautiful sun catchers through Ivy's Glass Cottage. It's where art meets light.
Related article: Delicate, handcrafted masterpieces from glass artist, Amanda Dziedzic
Related article: Textural, handmade ceramic beauties from Airr Made Ceramics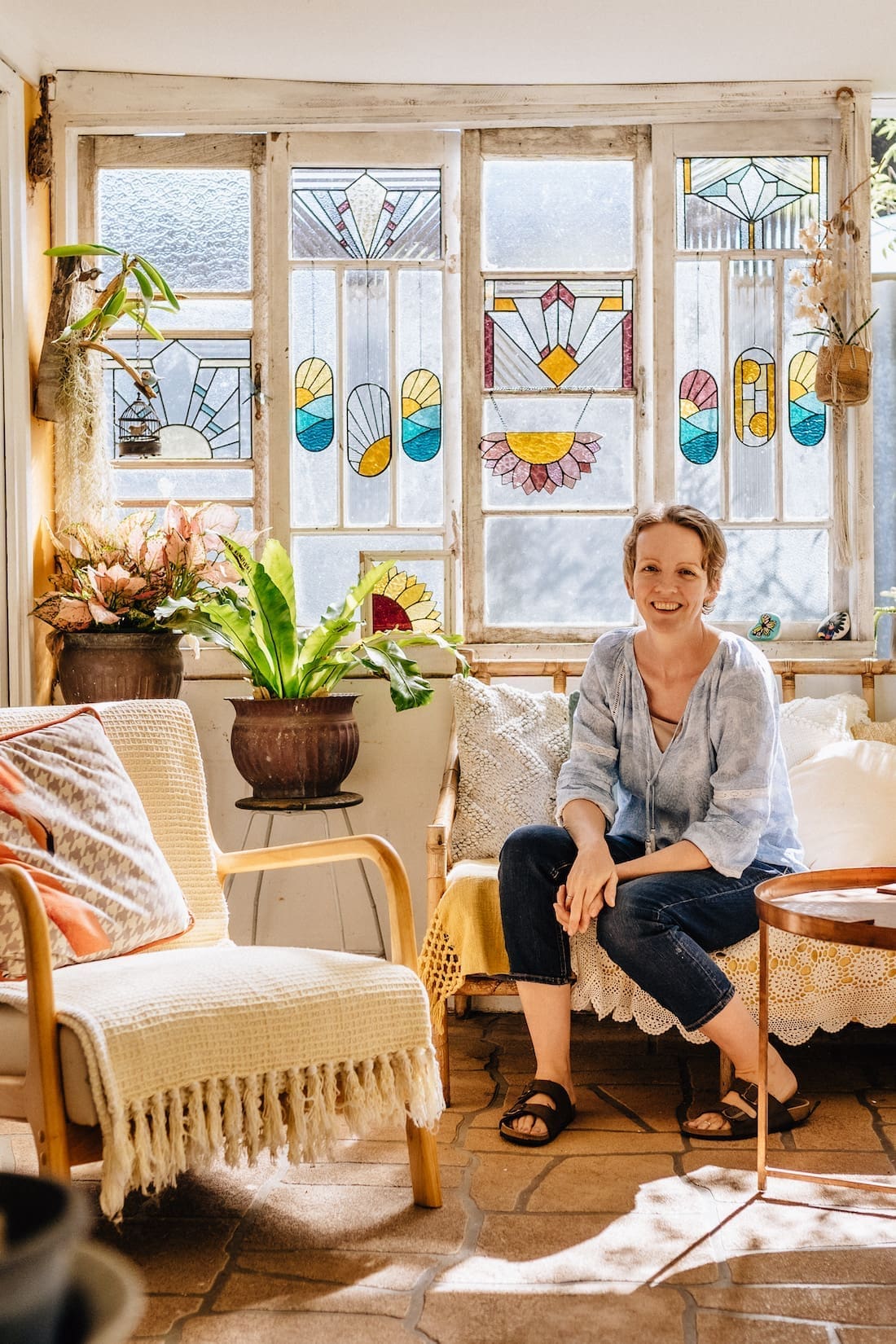 An eye for colour, Ivy certainly took the colourful route in finding her passion in her craft.
"I'm Ivy (pronounced Evie in Dutch) and am originally from the Netherlands. I moved to Australia back in 2007 after I met my now husband on a backpacking holiday.
"In the Netherlands, I worked as a florist. I have always been creative, trained in colours and arranging shapes. Unfortunately after a few years, I developed severe allergies to certain flowers! I was standing in the shop, red swollen eyes, sneezing, trying to help customers!" Ivy remembers with a laugh.
"It was horrible! So I just knew I had to change jobs. This overlapped with the time that I emigrated to Australia. I only spoke very basic English so that first year, I had to learn to understand Australians! Not an easy task at all!
"I retrained as an aged care support worker and it was a job I absolutely loved. When COVID hit, the work stress became very high and after a few years, I was heading straight for a burn out. It was time for another change.
"And that's where my stained glass art side hustle became my full time job!"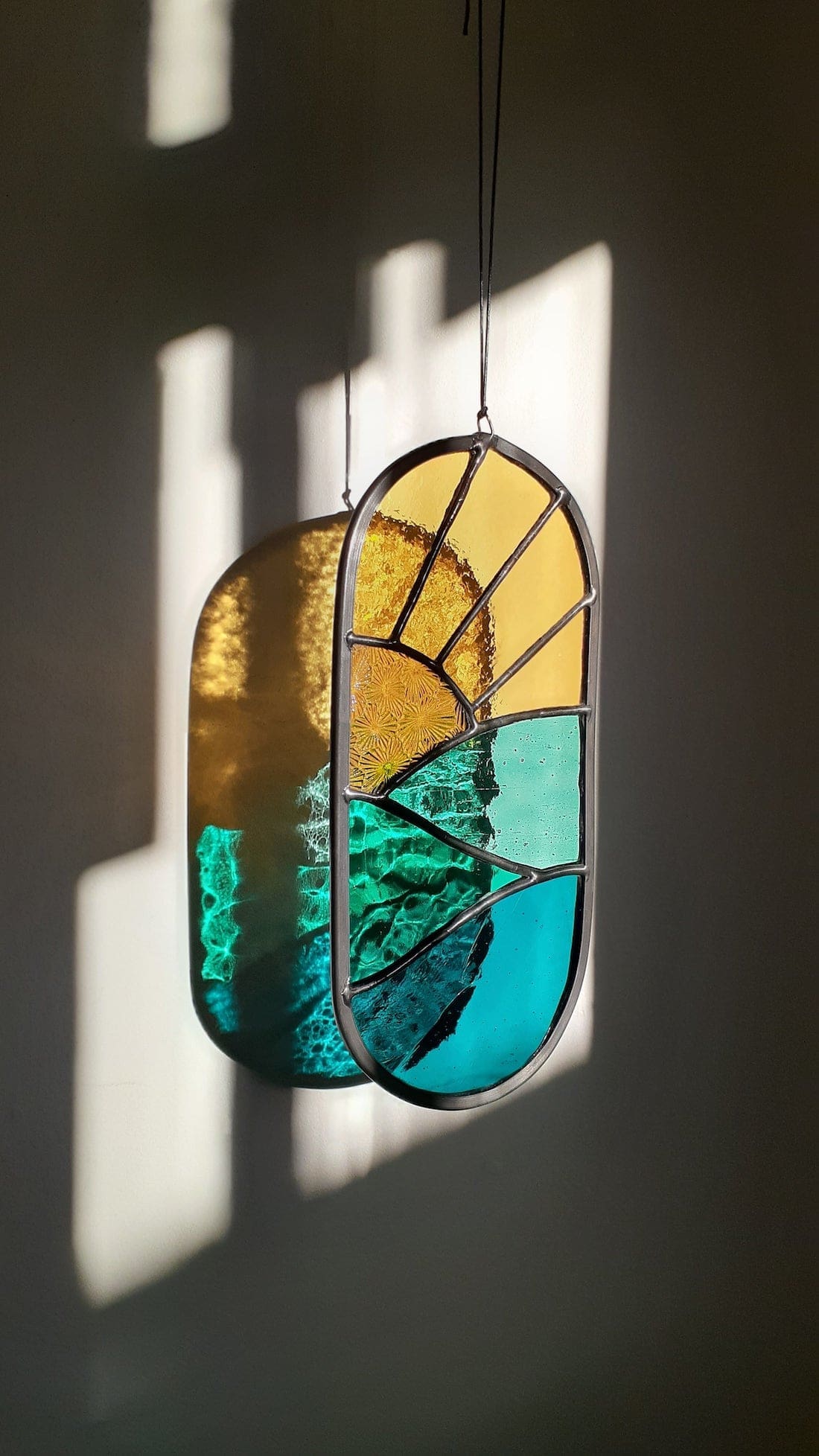 It's certainly not the most common of crafts… so we wanted to know how did Ivy fall in love with stained glass art?
"My obsession is vintage and antique textured window glass. The old homes here in Australia have the most gorgeous casement windows. There are hundreds of different textures and a variety of colours in glass. Some are common, and others are very rare to find, including a few antique patterns.
"I love searching for it, and finding old patterns to use in my art. But how I actually came to become a stained glass artist is purely by luck!" smiles Ivy.
"My dear husband gave me a 10 week class at the local stained glass shop for my birthday one year. I learned the basics of this beautiful craft and that's it, I was hooked!
"I went back for more courses where I made my own stained glass window for our home and I just couldn't stop creating!"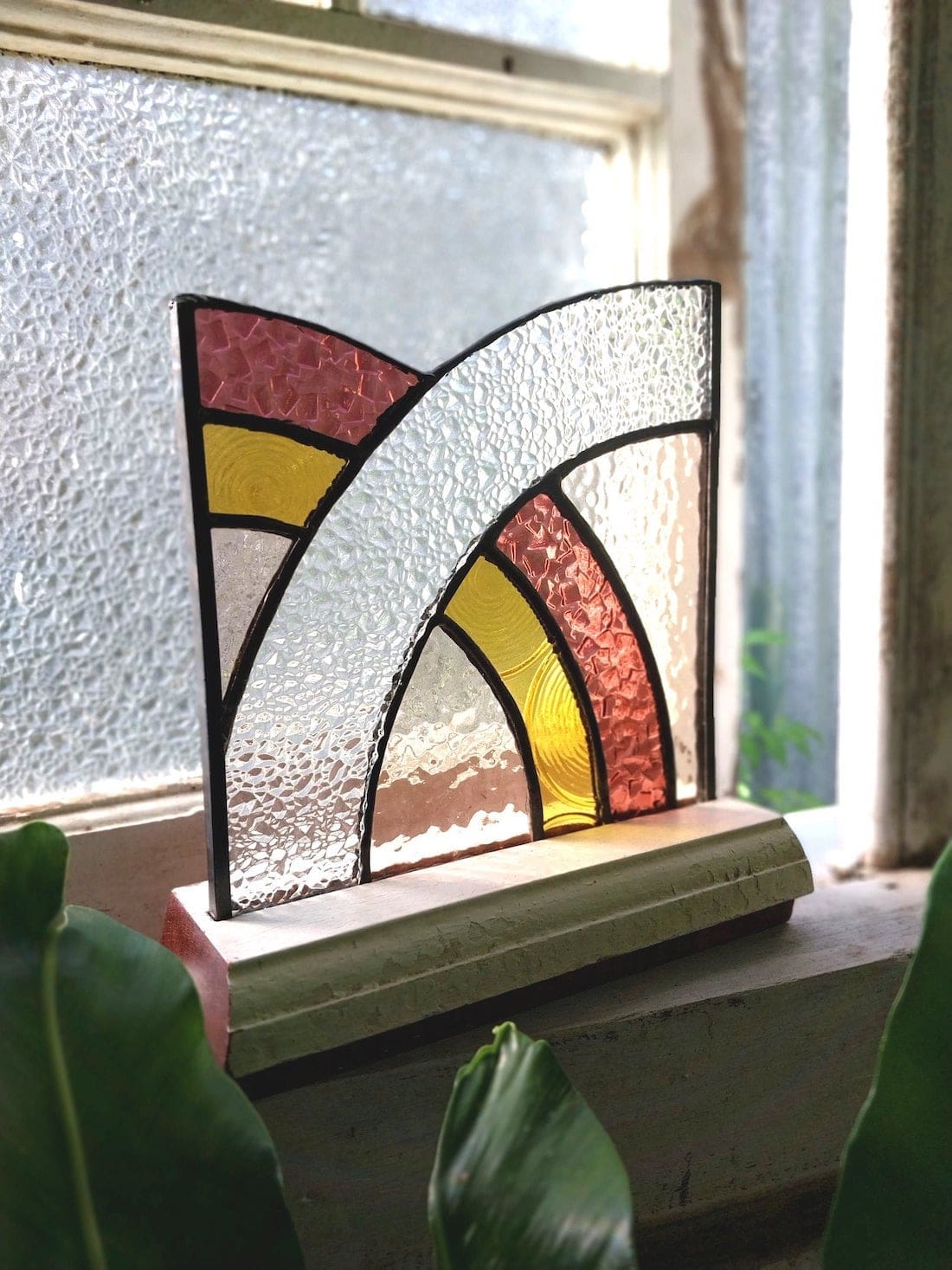 Creating her stained glass art and sun catchers is a real labour of love.
"It was never my intention to start a business selling art," Ivy explains. "I started sharing my journey on Instagram just for fun and I wasn't selling them because the quality was not good enough. I just gave them away to friends and family!
"After some time, people asked me to make certain things for them and I did — just charging them for the materials. That way, I got a lot more practice in and became better and faster at it.
"Stained glass art is a very slow, time consuming process. But as I improved, more requests came in and then my tax agent stated that it was getting past the stage of a side hustle! That really made the decision to leave my job in aged care a lot easier."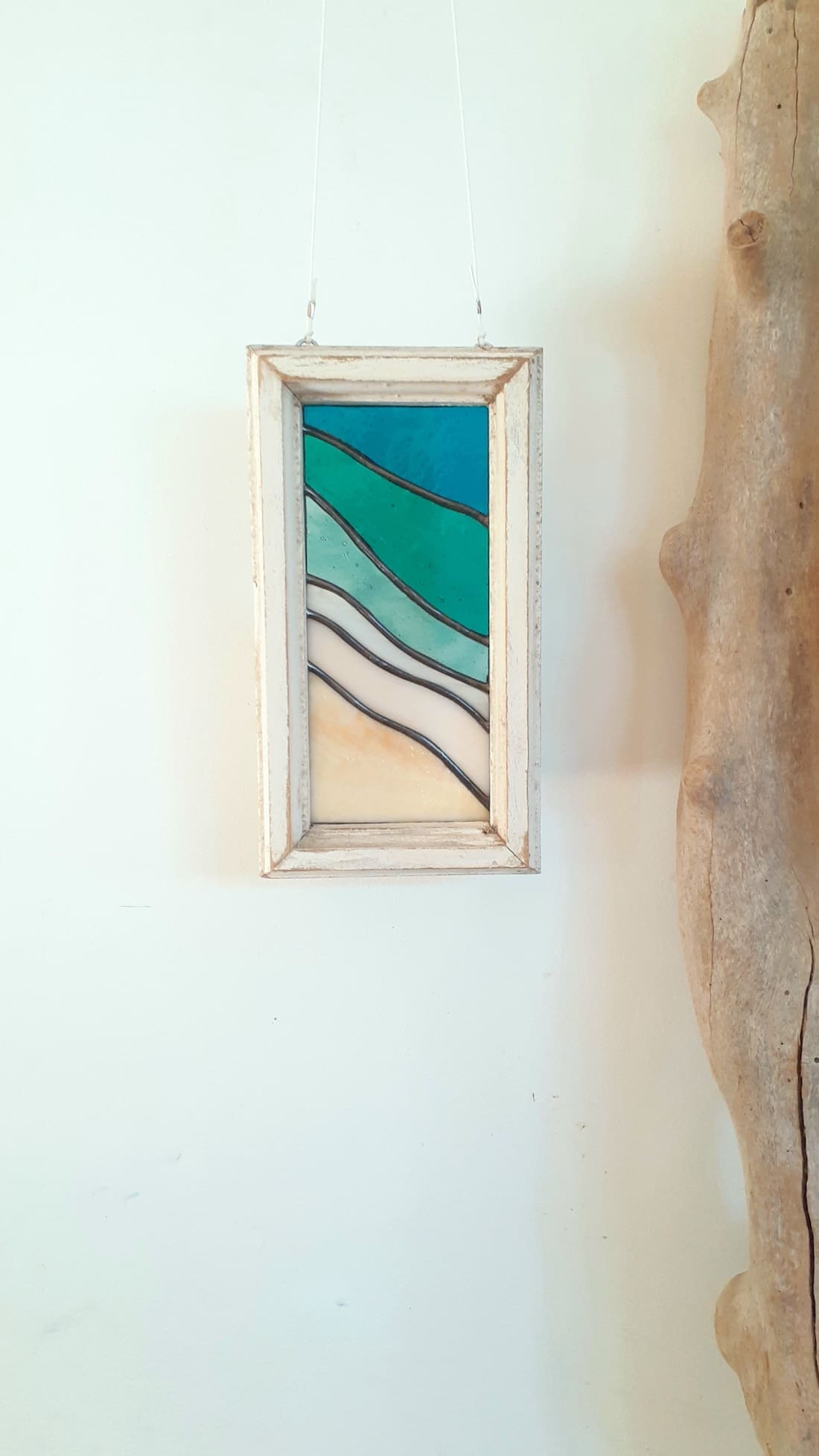 Learning how Ivy crafts together her sun-drenched beauties is such an interesting process.
"For smaller pieces like suncatchers, I use the copperfoil method. Then for leaded exterior windows, I use a different technique. I only tend to make these on commission projects, as they are even more time consuming," Ivy explains.
"For the copperfoil method, I start with drawing a design by hand and then turn it into a pattern. I will then select the colours of glass and start cutting the pieces to the pattern.
The glass is still very rough at this stage. The pieces need to sit snug and smooth together, like a puzzle.
"Each piece of glass has to be ground down to make it fit and individually wrapped with copperfoil. This is needed so I can solder all the pieces together and make it one piece.
"It's a very time consuming, slow process and there are no shortcuts. A piece can take anywhere from 2 hours to 10 hours depending on the design, size and the amount of pieces."
Ivy's creations show the true beauty that glass can have.
"Nature and art deco are my two main inspirations. I love making anything with the sun, ocean, flowers or art deco. I like going from the organic lines of nature to the straight lines of art deco.
"Working with vintage and antique textured glass is my favourite. Houses often get renovated and the 'old fashioned' coloured glass gets removed and replaced with clear, modern glass. The old stuff is what I love!" Ivy says.
"I search for it at marketplaces, demolition yards, tip shops and sometimes I hit the jackpot and find it on the side of the road!
Old glass has such incredible beauty in direct sunlight. The intensity of colour and deep texture creates sparkle and movement. It will forever capture my attention.
"It adds a bit of magic to a creation because it only happens when the sun is directly on it. Whenever I see it happen, I immediately stop what I'm doing and just watch. It gives me a tiny moment of beauty to soak in and enjoy."
We're not sure we'll ever look at glass the same again! Thank you so much to Ivy for sharing her stunning stained glass art with us. You can find more of Ivy's Glass Cottage creations in her online shop and get a behind the scenes look at her craft in action over on Instagram.