Today we have the pleasure of chatting with Amanda Dziedzic, an insanely talented glass blower artist and designer from Melbourne. She's the first to admit that glass is a difficult medium to master… but as you'll discover, once you do the results are incredible!
Discover Amanda's journey to becoming a full-time glass artist — with her very own studio — and swoon over her glorious glass pieces.
Related article: Wavy homewares: Small batch, artisan pieces handmade by TS Makers'
Related article: Sculptural handmade ceramics: A chat with artist Ivanaloves Ceramics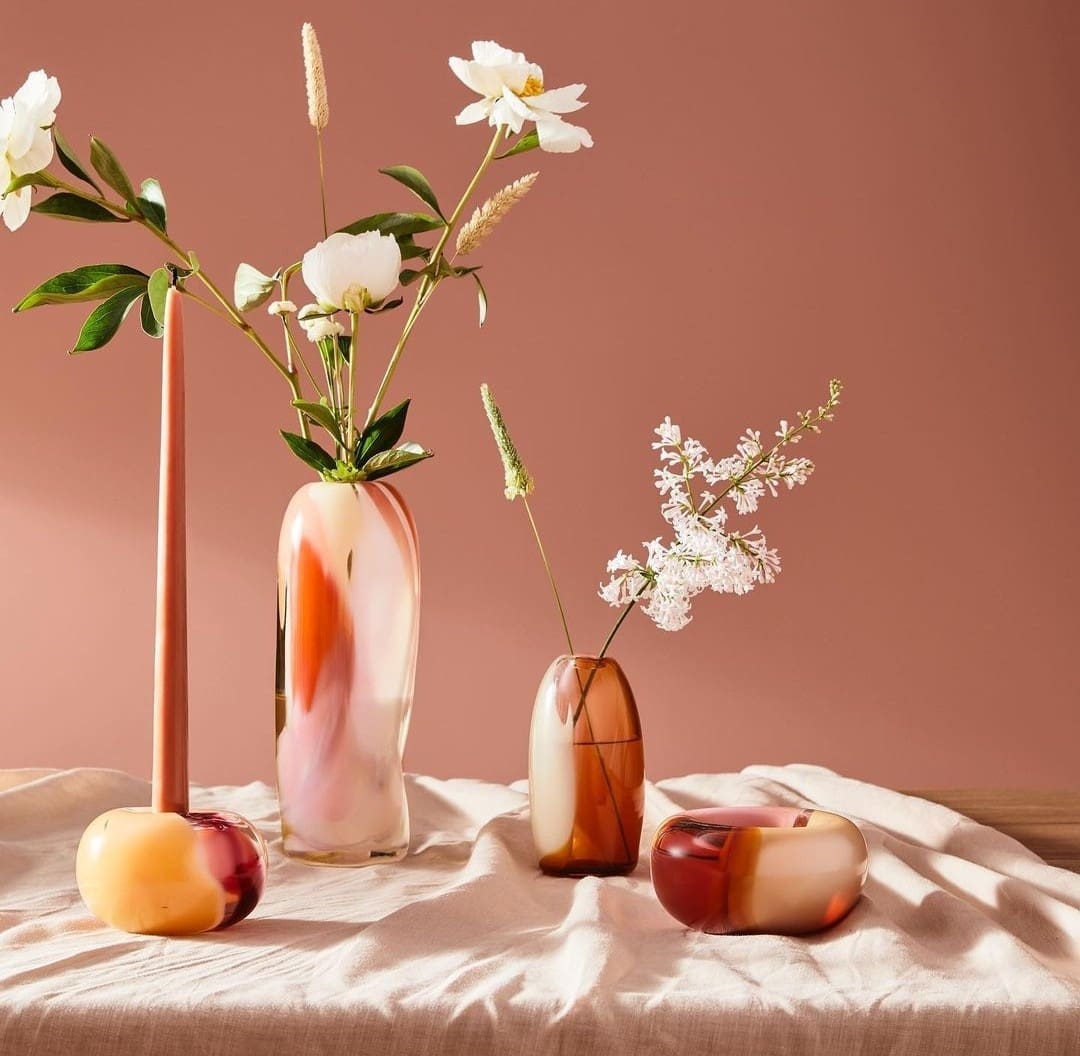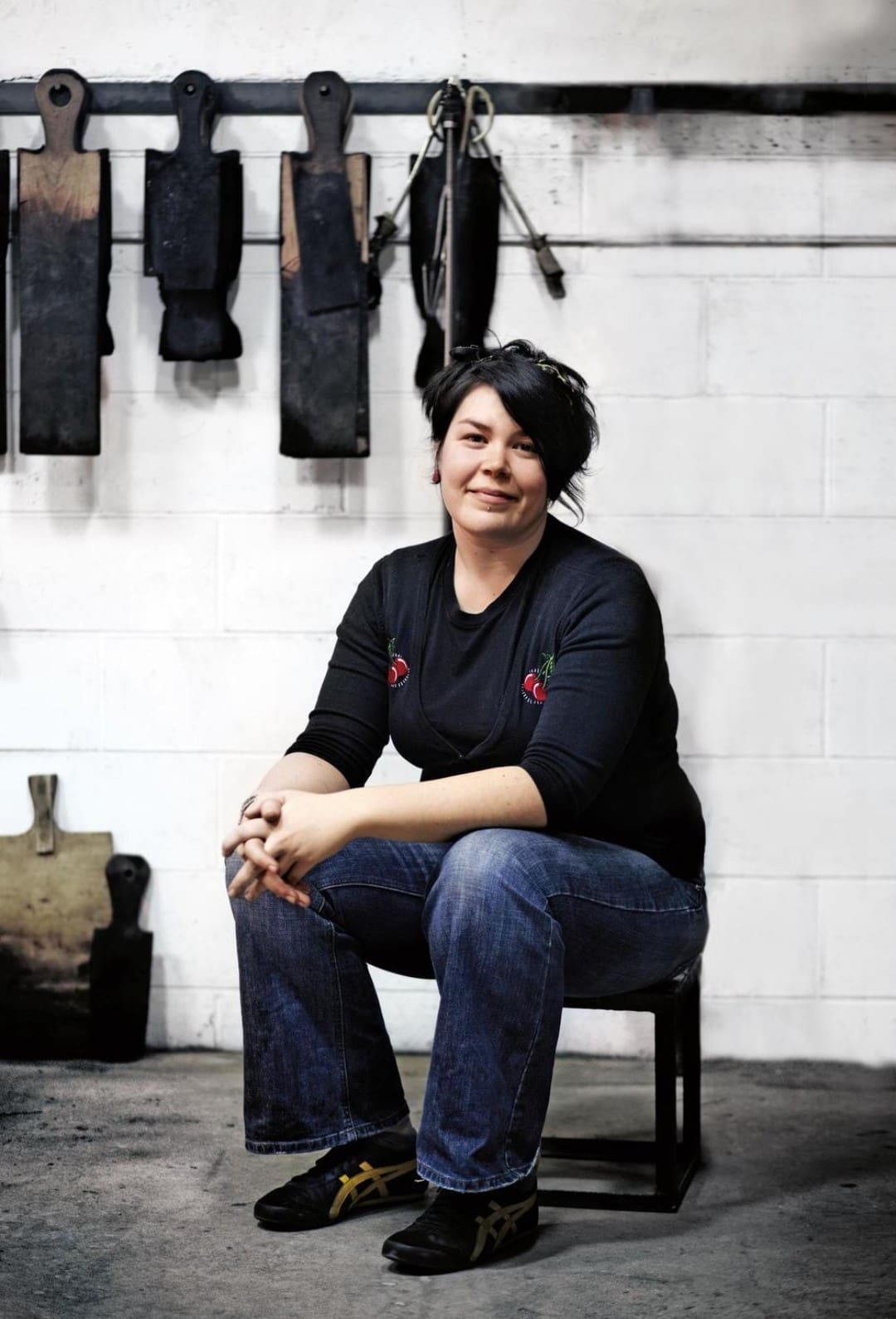 Amanda Dziedzic has serious talent. A full-time glass blowing artist, Mum, wife and business owner — she keeps herself busy!
"I'm a Melbourne based glass artist, working predominantly in blown glass. I live in the lovely leafy suburb of Greensborough with my husband Brendan, and our son Cassius. Not forgetting the other important members of our family. Elwood Blues the dachshund and Mont Log, a large, angry fluff ball of a cat," smiles Amanda.
"HotHaus, my hot glass studio, is my full-time gig. My studio is in its 3rd year and let me tell you… building your own furnace amongst a pandemic was a total trip!
"We built Hothaus from the ground up… literally. We built our own furnace and installed our own equipment. It's been quite the ride! Excitingly, I feel like we're only just hitting our stride now. I can't wait to see where we can take it."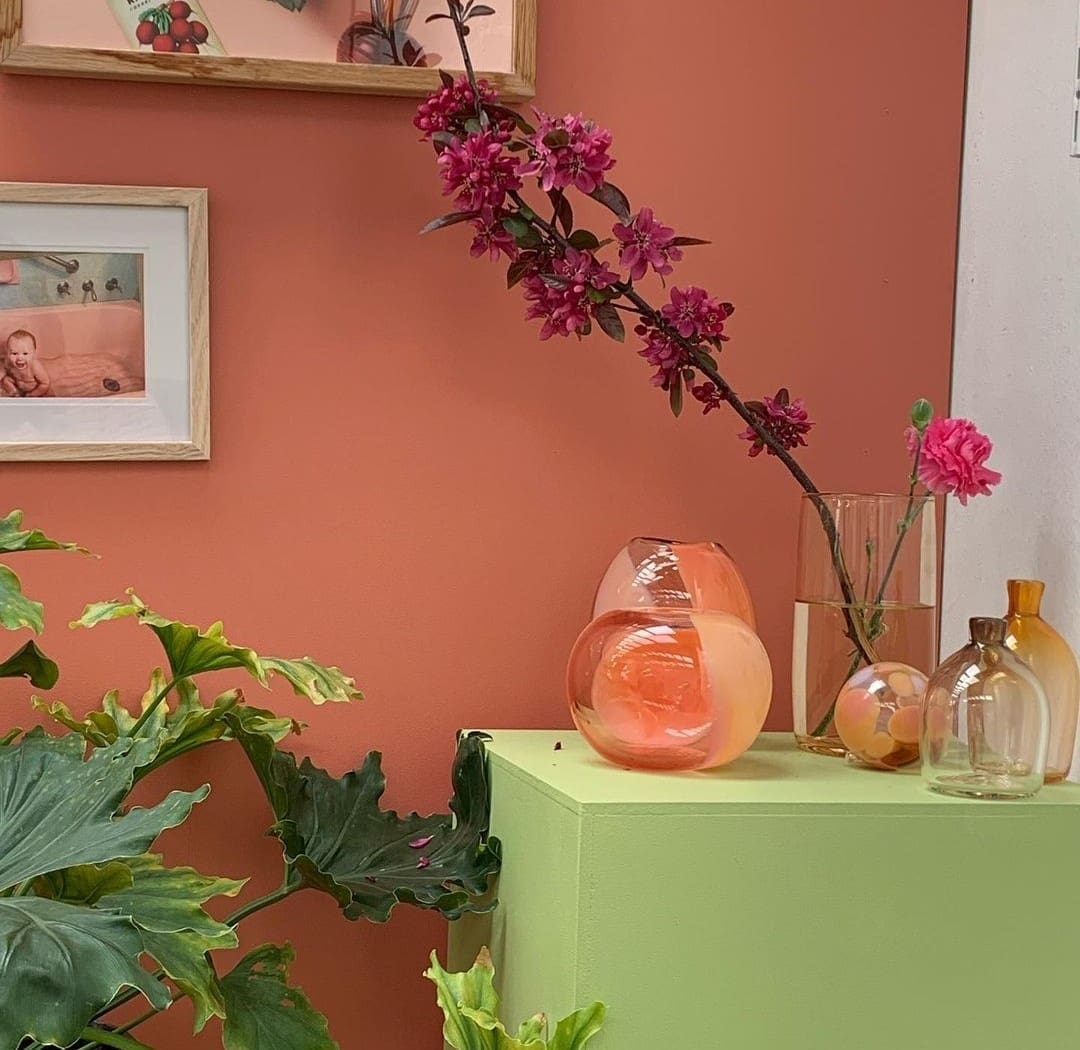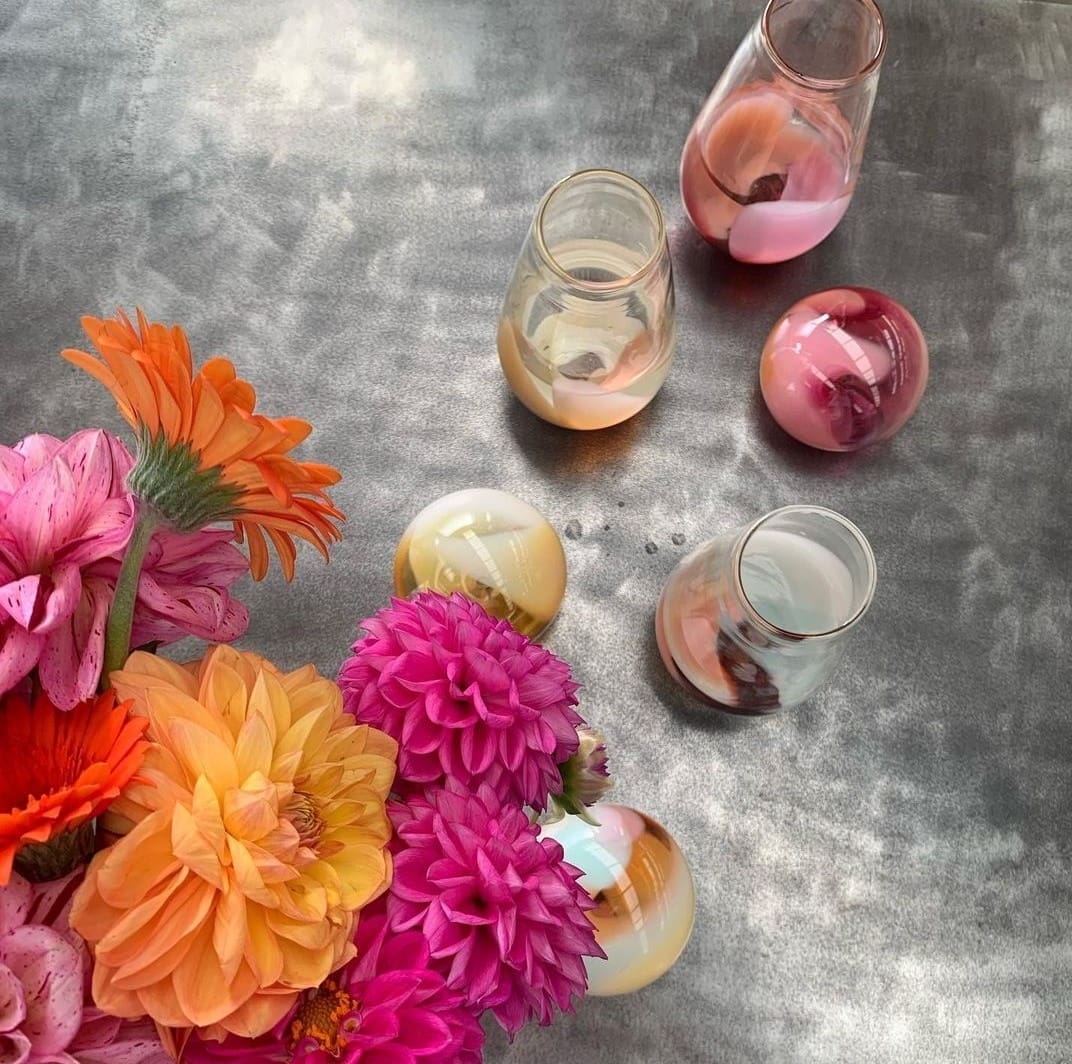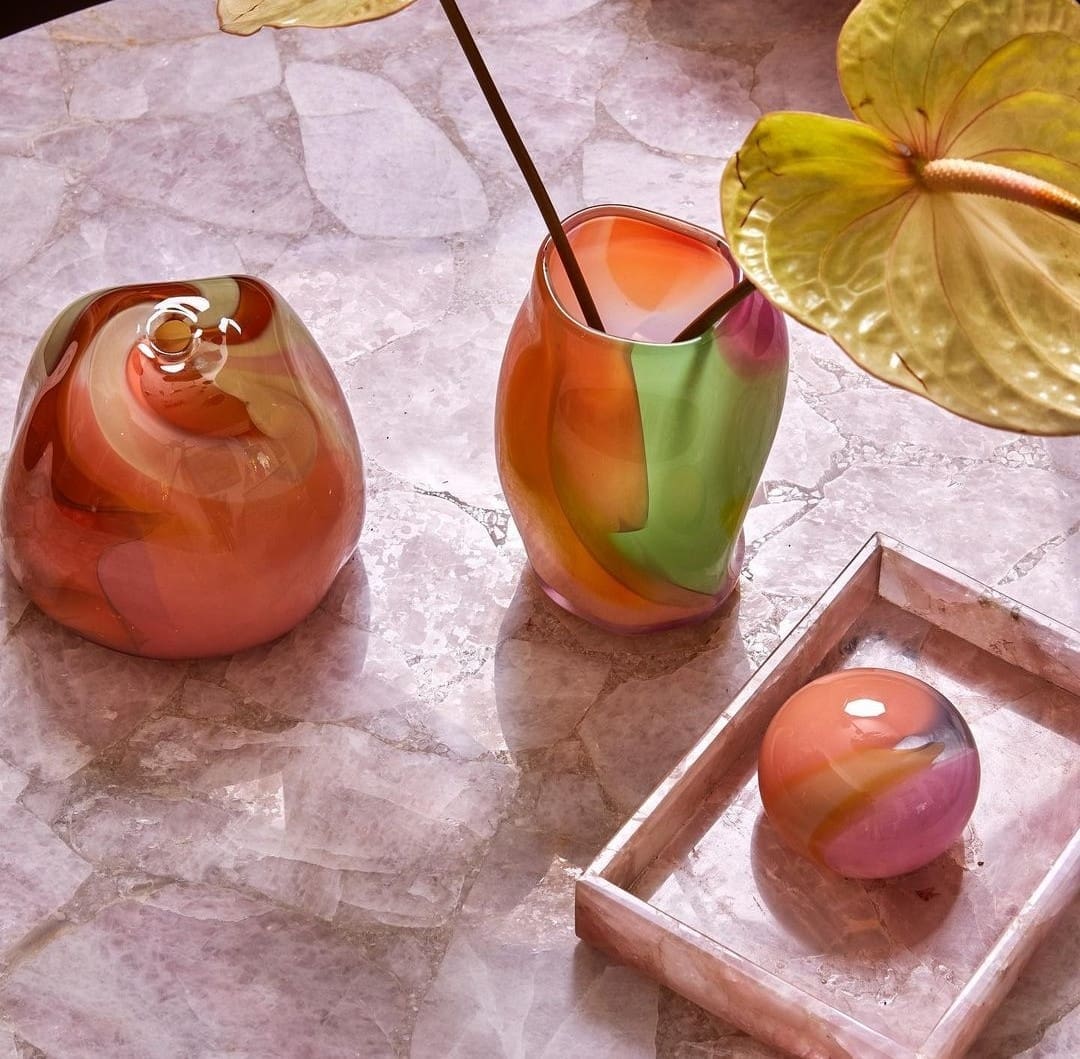 Amanda tells us she was drawn to glass blowing for it uniqueness.
"Glass blowing definitely requires a unique set of skills!" she says with a laugh. "There's a lot of fire involved. Molten glass and HEAT. It's not for the fainthearted, that's for sure!
"Glass blowing is notoriously known as a 'team sport'. I work with skilled assistants to make my work and I really relish and value my team.
"My background is production glass blowing so I will always appreciate the shared skill and camaraderie a glass blowing team shares."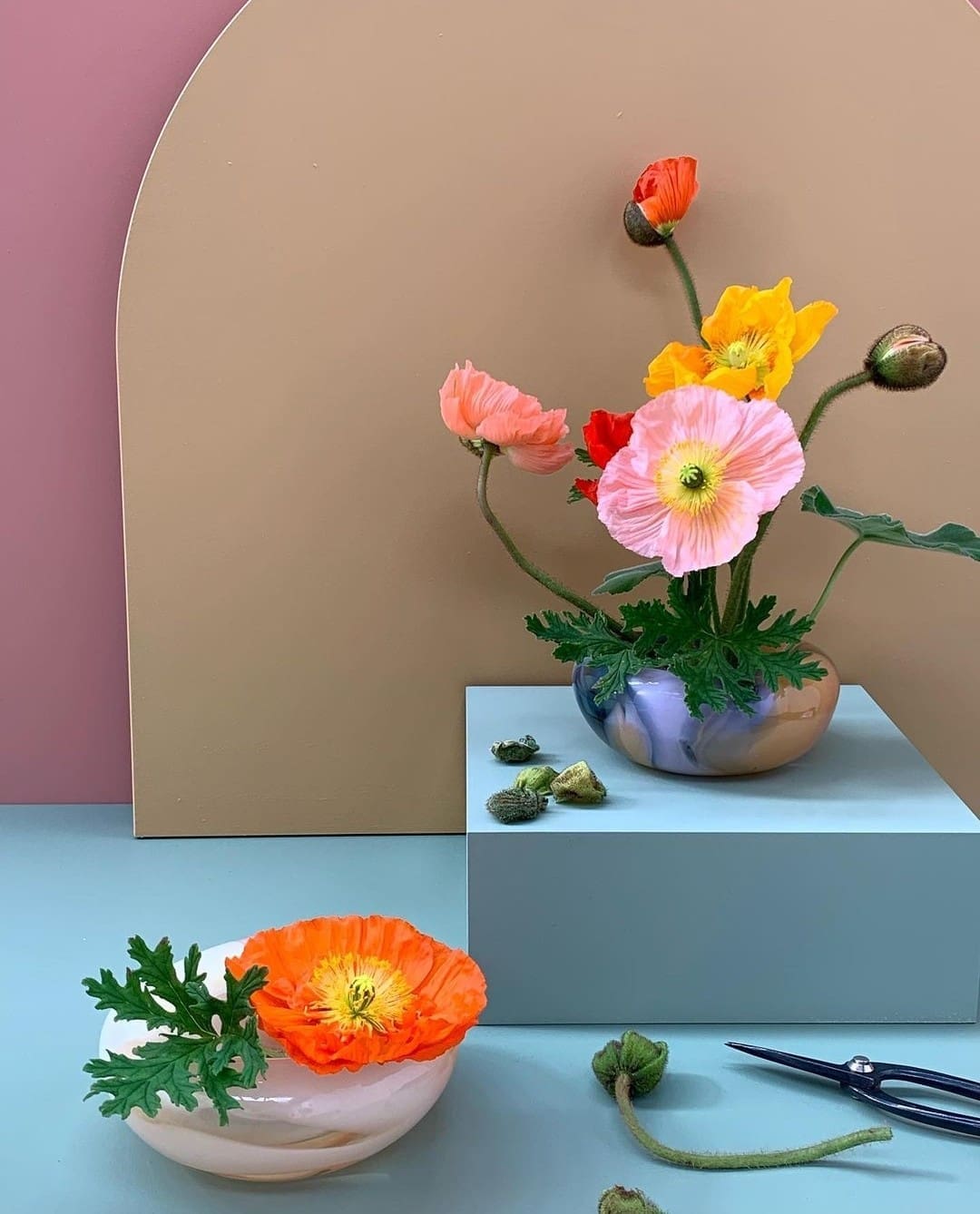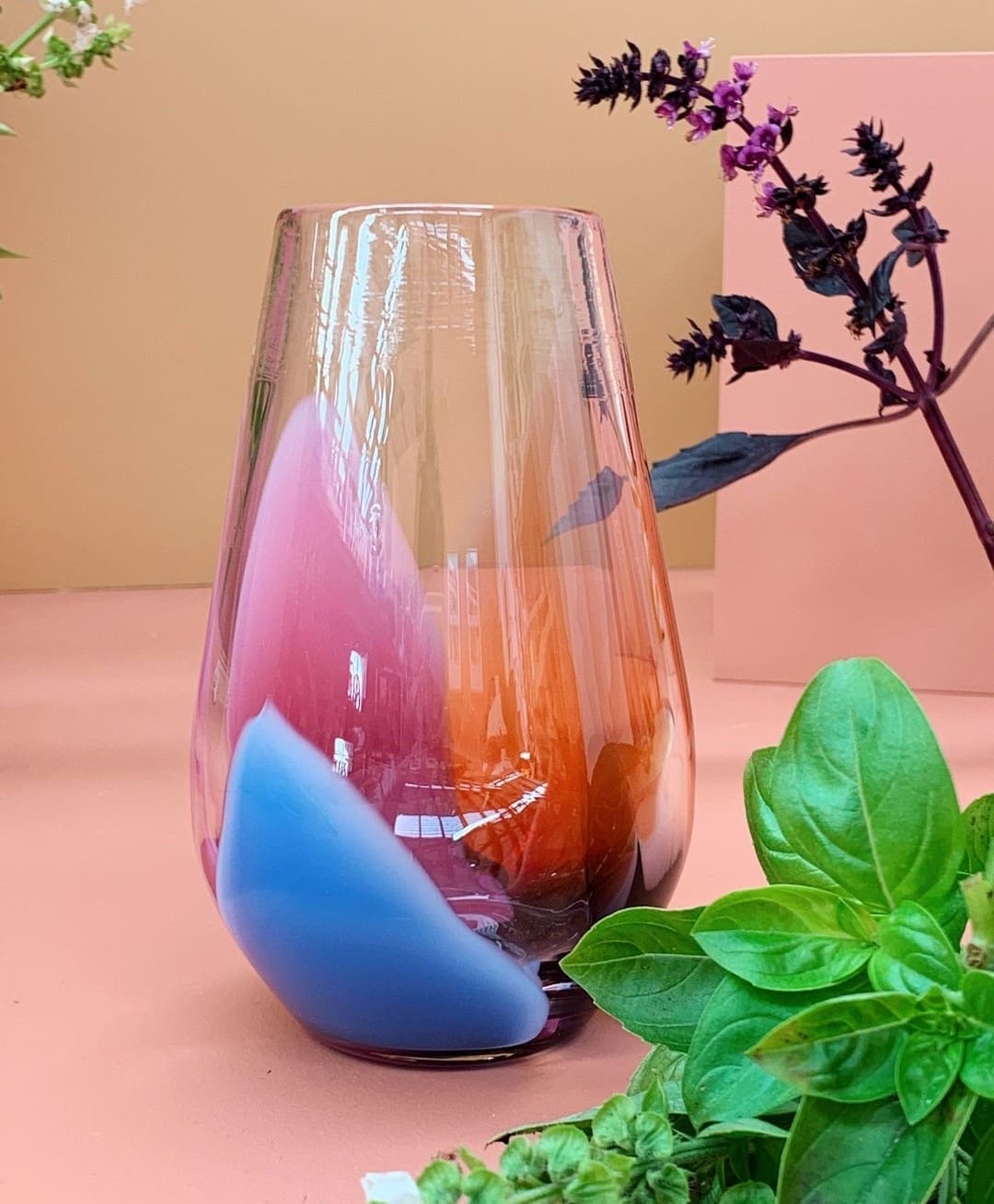 Glass blowing is a skill that has allowed Amanda to explore the world.
"When I started my journey, I did a Visual Arts degree, then a degree in Fine Arts. I specialised in glass, and finished with a 2 year traineeship at JamFactory in Adelaide," she tells us.
"After that, I travelled to places like Japan, Scotland and America. I love learning and honing my skills so enjoyed taking various classes in different cities around the world.
"I'm proud to say I've worked tirelessly to craft my skills and now here I am, running Hothaus Glass Studio."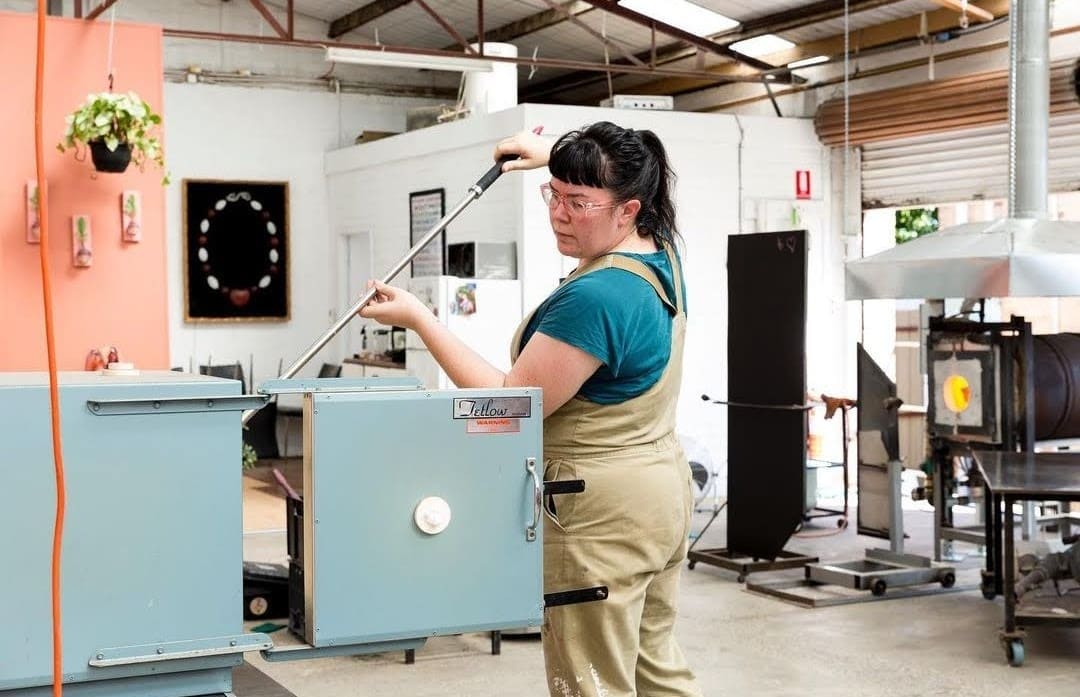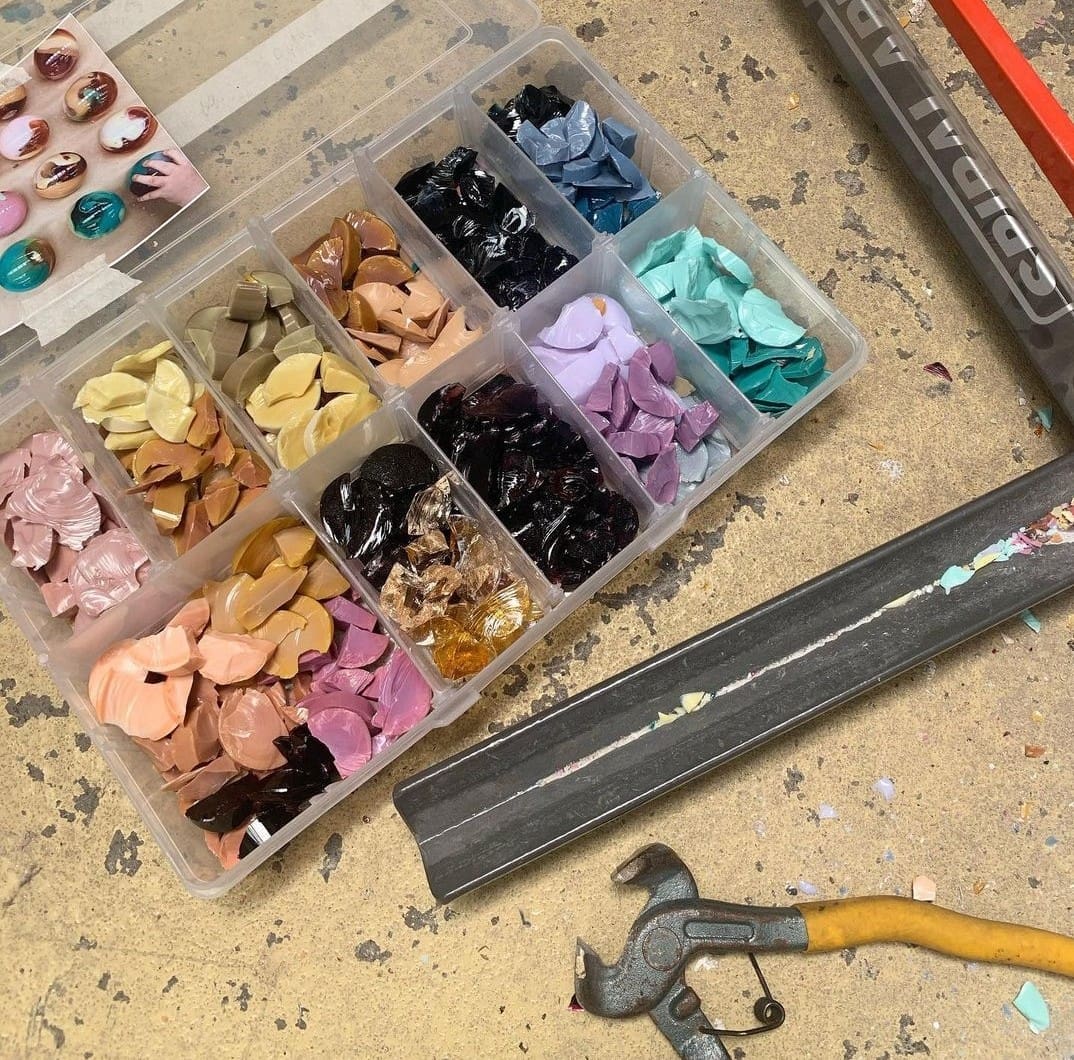 There's no denying that the art of glassblowing is fascinating to watch and requires a great deal of concentration and skill.
"My creative process starts with a colour palette. I pick colours I think will work together, as well as maybe picking some colour combinations that are unexpected, then go for it," explains Amanda.
"I'll often make the same shape 5 or 6 times to try and get a feel for it. If it's a production piece, I need to feel comfortable making it before progressing to the team making it.
"When I say 'team', I mean 3 of us working on it together. I will be 'gaffing' (making the main form) but will have 2 assistants helping me. One will be picking up the colour hot from the kiln and putting the first bubble in. The second assistant is directly with me, bringing punties (the long iron rod we use to gather the molten glass), reheating and blowing.
"From there I like to sit with the work. I'll keep it out for a couple of weeks, perhaps photographing it to see what's working and what's not.
"It's a pretty involved process, but I absolutely love it."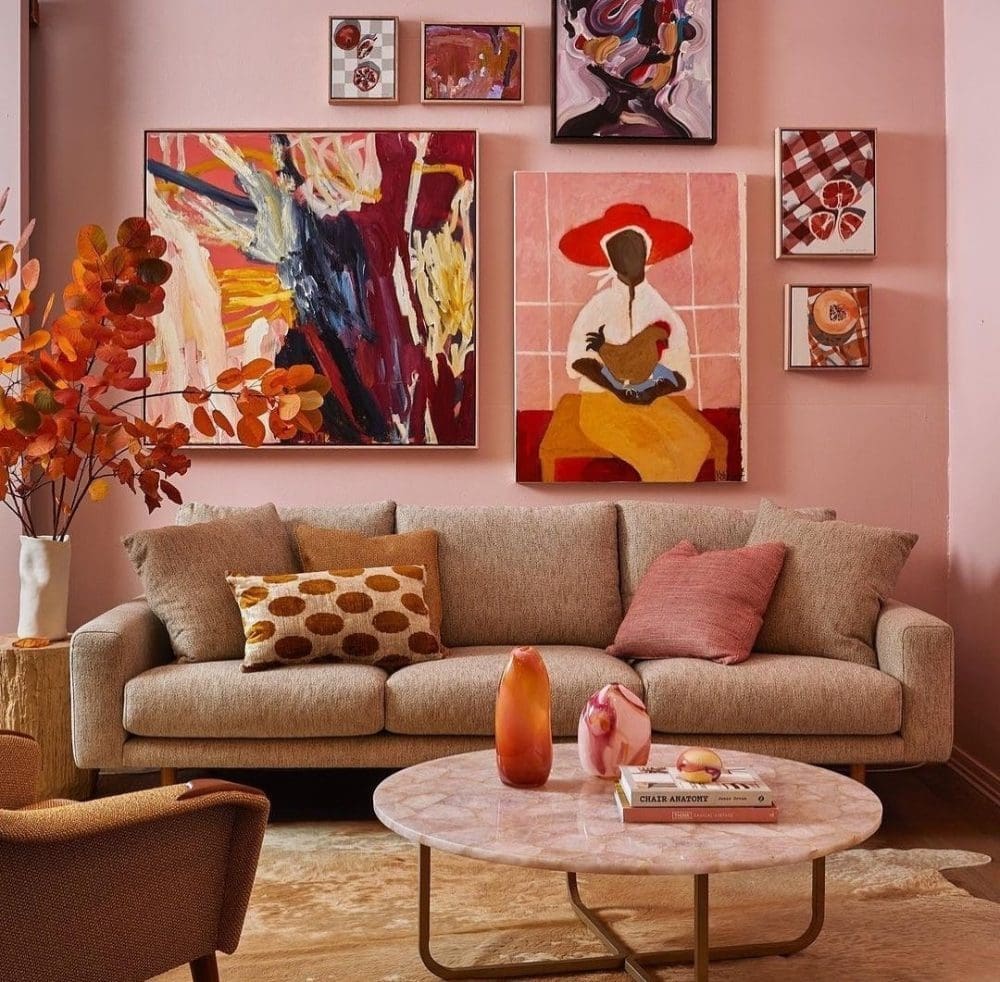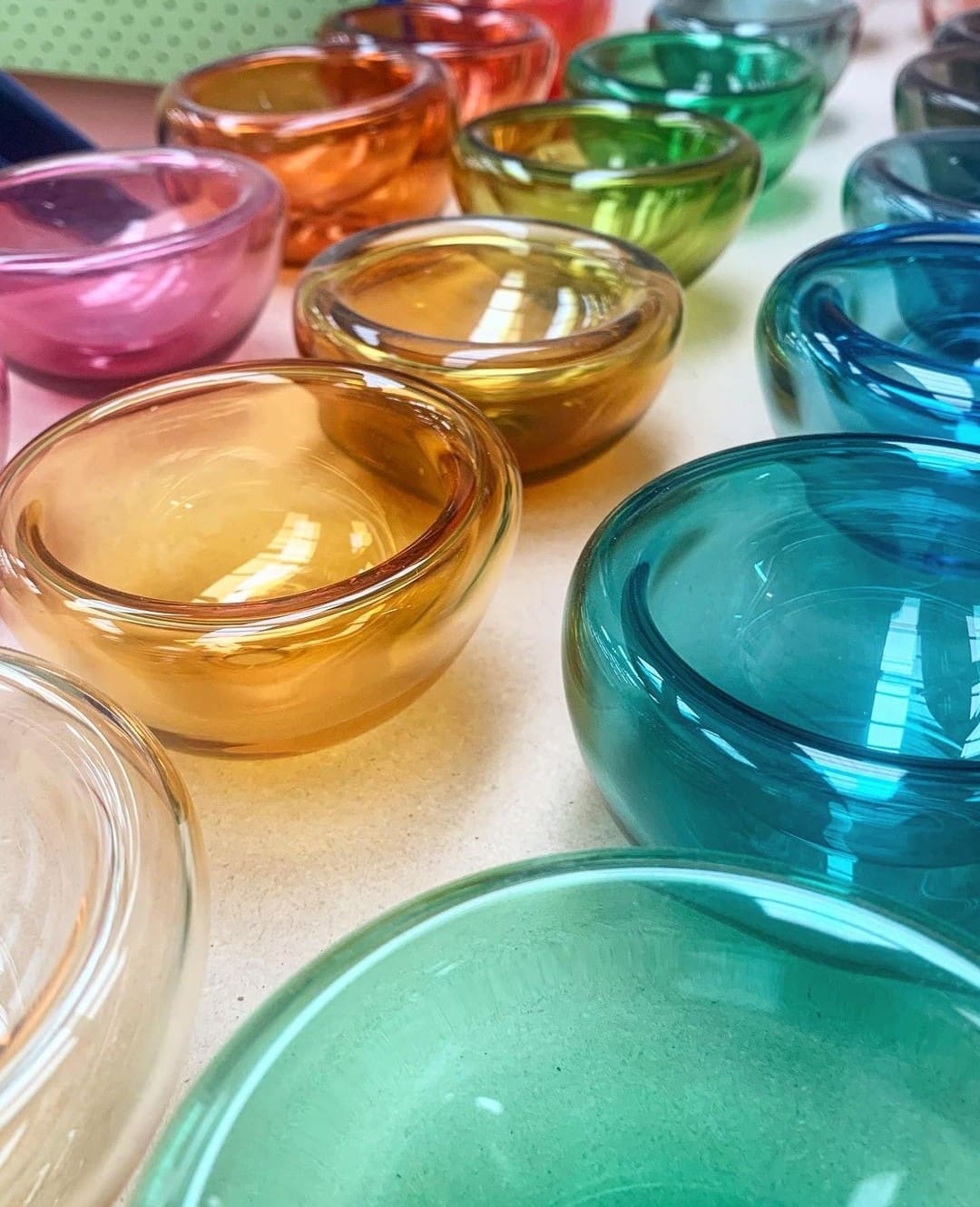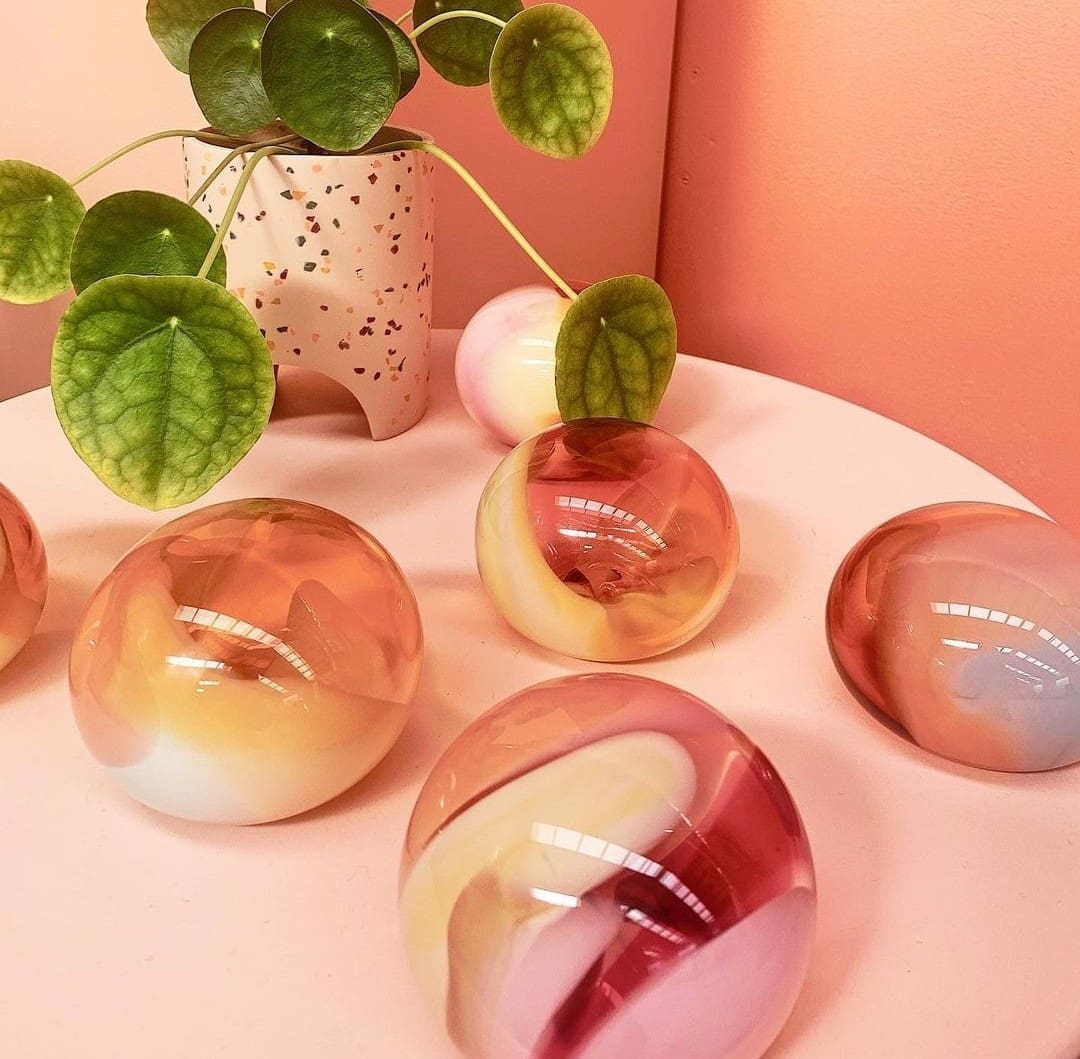 Amanda's works of art are colourful, intricately made and breathtakingly beautiful.
"I like making things and I like working with my hands. I love living a creative life. It brings me so much joy.
"I take a lot of inspiration from colour itself, and work with the colours in glass like a painter. Once I've blended the colours, I look for reactions and tailor the form to suit the path the colours want to travel.
"I also hold a deep love for all things botanical. My work often takes direct inspiration from nature and honours the beauty in the everyday.
Big thank you to Amanda for sharing her unique and beautiful art with us. To explore more of Amanda's incredible handblown glass pieces, be sure to check out her website or Instagram page. You can also discover more of her creations, or attend a class if you want to give it a whirl yourself, at Hothaus Glass Studio's Instagram or website.