I've been looking for a stylish vertical garden for months and months, so of course I was thrilled when I found one I loved… until I saw it was priced well over a thousand dollars! With all the expenses of a new build, I simply couldn't justify this on top so it was time to get creative with this hexagon vertical garden hack!
Out shopping at Kmart one day, I spotted a black wire hexagon wall hanging/shelf and that's when I got the idea to combine a cluster of these into a beehive shape. This tutorial is so easy, it hardly needs instructions but just to be thorough, here they are.
Related article: Growing Devil's Ivy
Related article: Gina's home: Outdoor living room reveal
Items you will need:
Steps:
1. Join the wire pot holders together in your preferred design using the plastic coated wire and pliers. You could also use black cable ties and trim the excess length.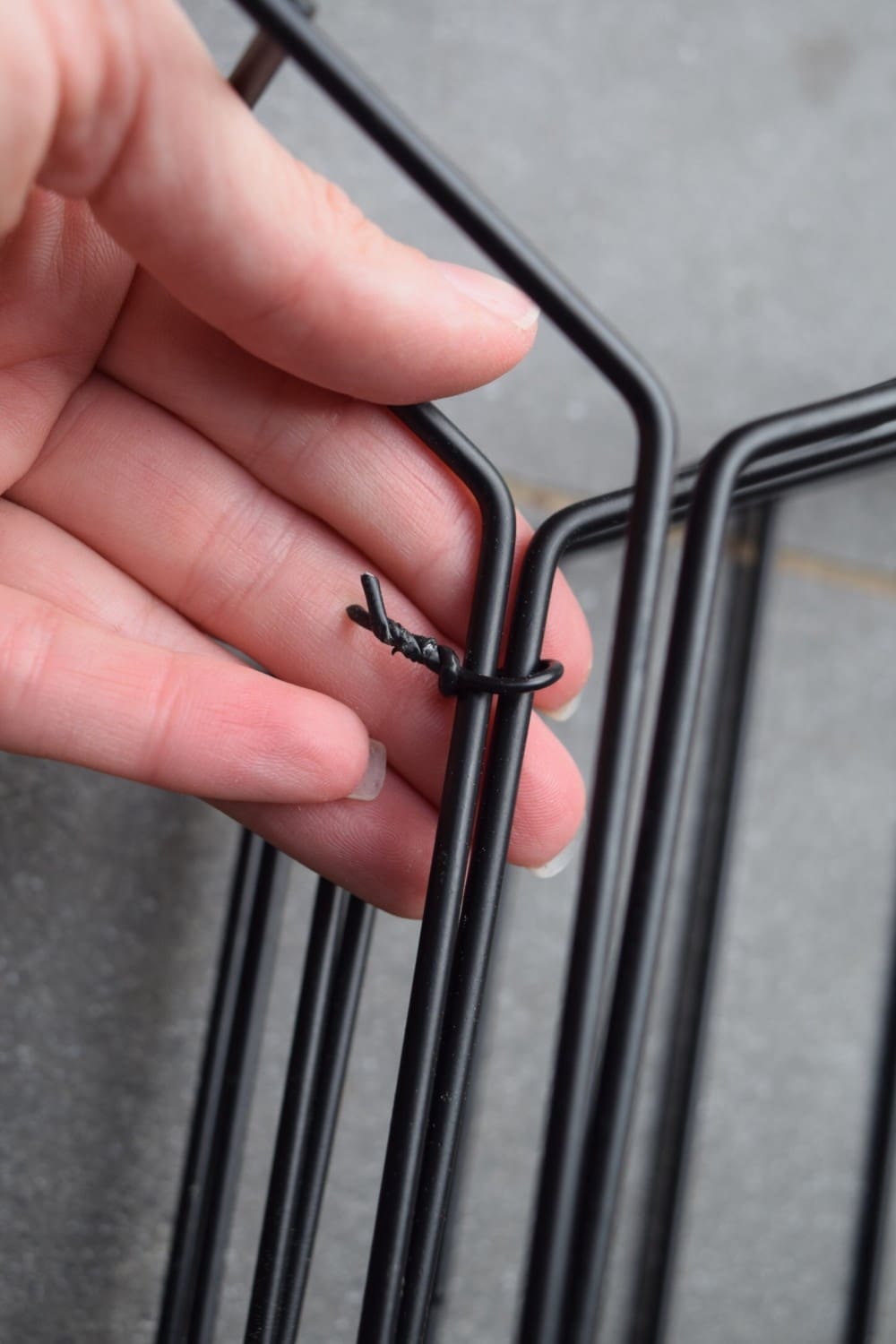 2. Place your finished beehive planter against the wall and mark where you will drill the holes. To avoid damaging the bricks, we only marked in the mortar.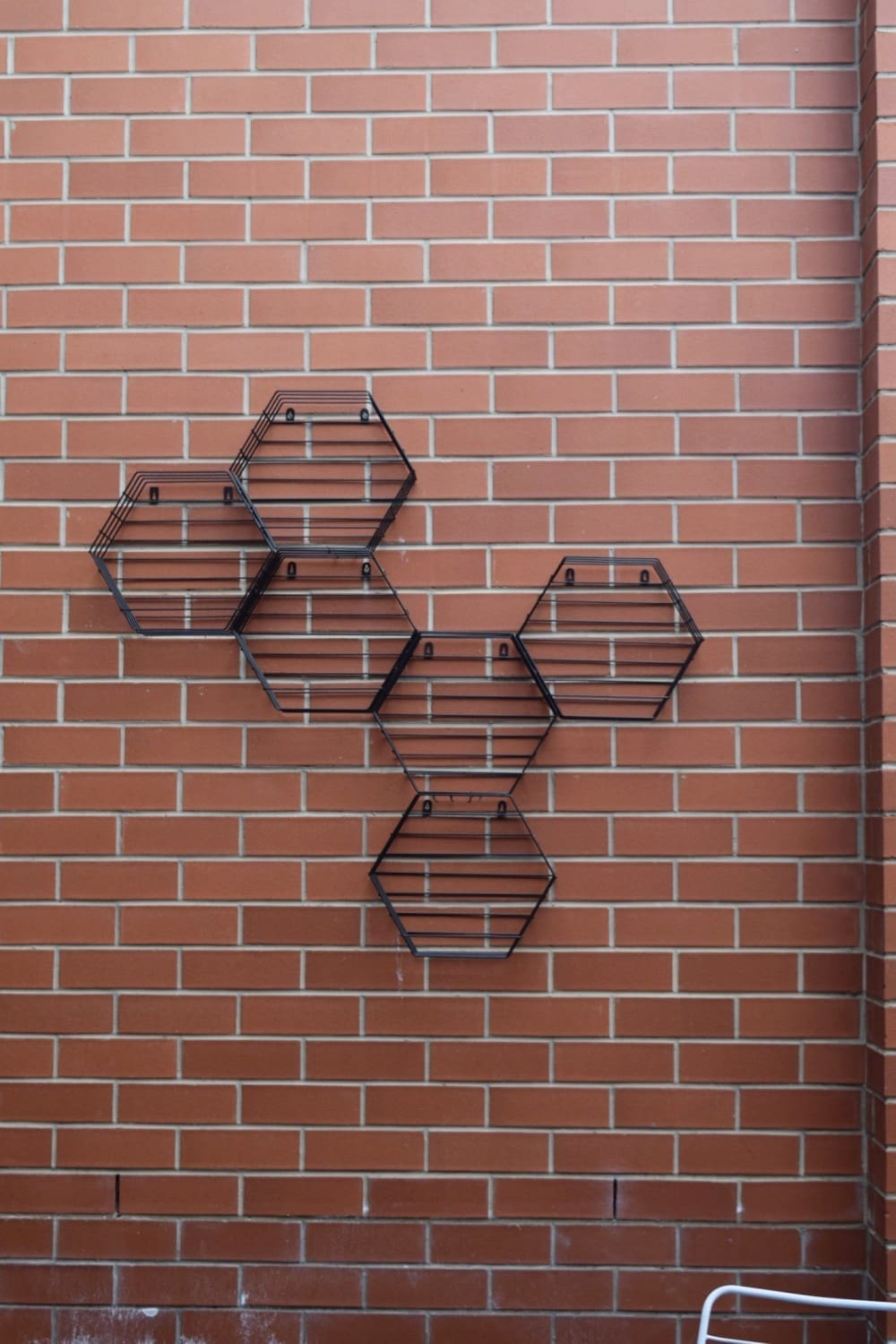 3. Pre-drill the holes and then use concrete screws to fix the planter in place.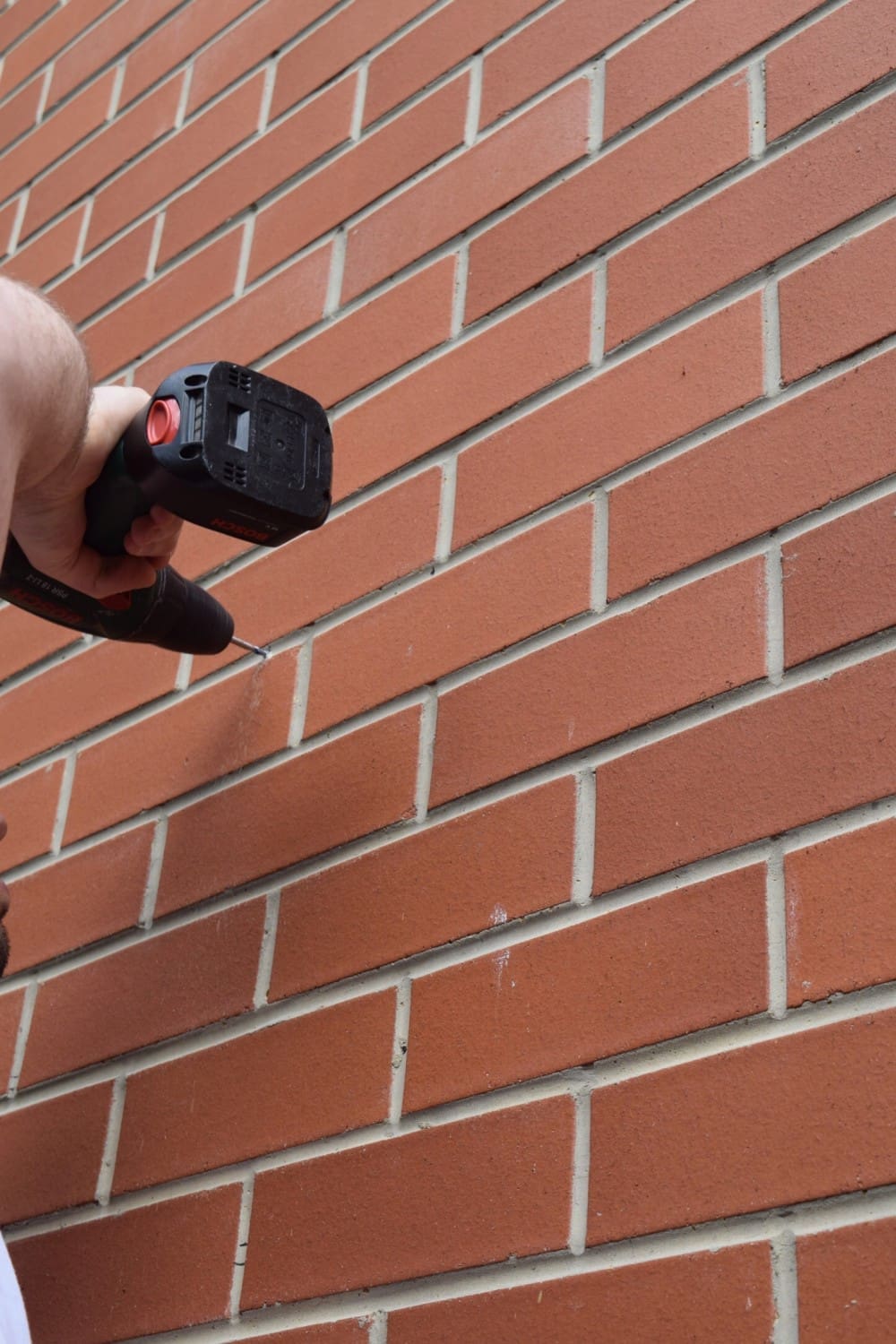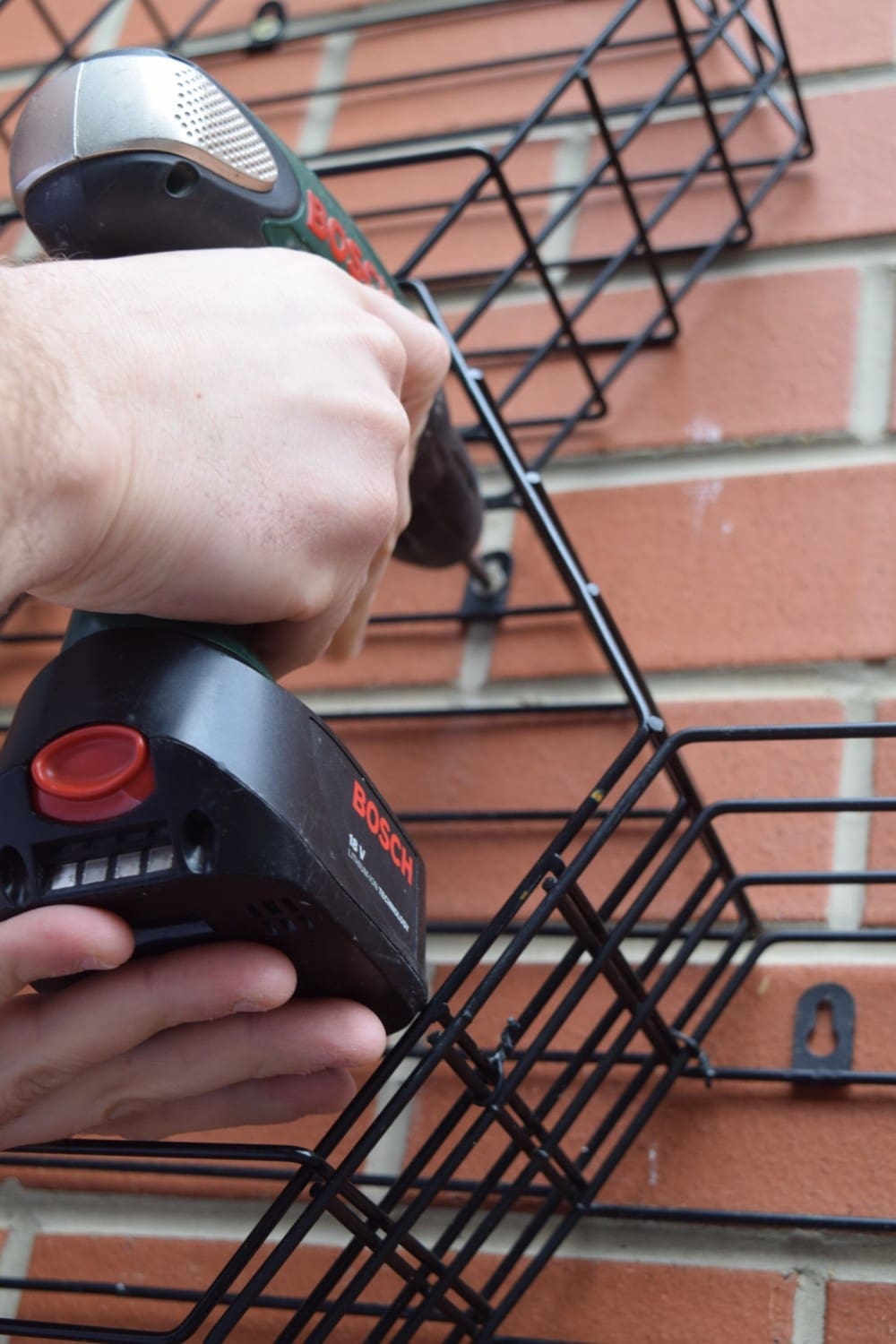 4. Fill the geo planters with plants — you could use succulents, ferns or any type of plant you like — and place the pots in the hexagon pockets. Voila, you're done!
For now, I've just planted the same hardy succulent in all the geo planters.
The goal is to find larger, possibly rectangular pots, that can fit along the full base of each wire shelf so I can fill the piece with loads more plants. I like the idea of Jasmine growing and climbing its way up through all the hex planters.
I'm super happy with this quick, easy and inexpensive Kmart hack to create an outdoor hexagon vertical garden — it's definitely added interest to my outdoor space.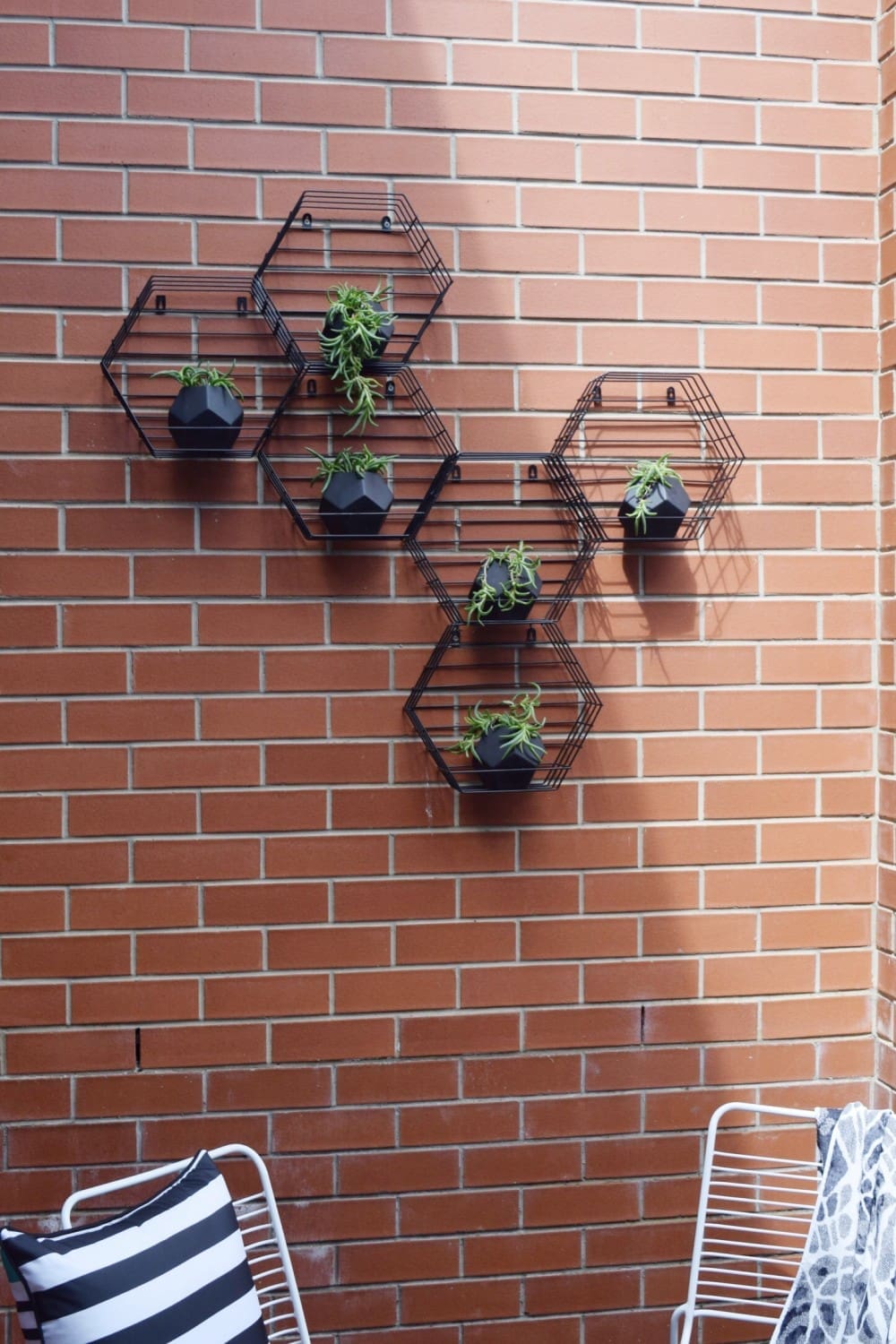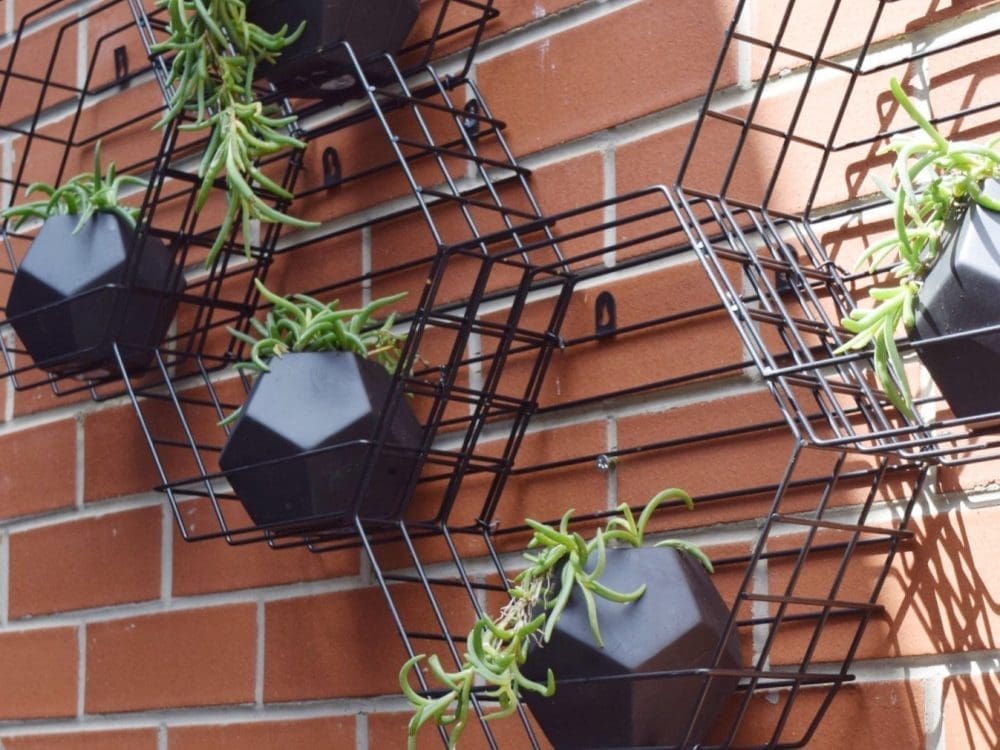 What are your thoughts on this Kmart hexagon vertical garden DIY? Are you going to give it a go? Would you change anything about it? Let us know your thoughts in the comment section below!